45+ Best Furniture WordPress Themes 2023 (Free & Premium)
This is our collection of furniture WordPress themes, perfect for anyone running a furniture store, or website showcasing and selling interior design products, furniture, sofas, and more.
Furniture is an inherently physical thing. It's all about objects of beauty, and creating a household item that delights, excites, and performs an important function. Whether you're creating tables, chairs, sofas, or anything else, this collection of WordPress themes is the perfect way to showcase your furniture designs, and make them available for sale!
We've previously shared some tips on how to use WordPress for a furniture store, and it's a great solution to get started quickly. All of these themes are designed with WooCommerce in mind, a WordPress plugin that makes it easy to set up your own online store.
It probably goes without saying that you'll want a way to market and sell your furniture items online, so this is a must. WooCommerce is a great solution for handling payments, inventory, orders, shipping, and everything else that goes along with running an online furniture store. Plus, don't forget to browse through our tips for making a furniture website for some helpful pointers!
5 Tips for Making a Great Furniture Website
Do you want to make a beautiful furniture website that makes your competitor's website look old and outdated? Then follow these tips.
1. Use a Clean & Minimal Design
Whether you're selling antiques or modern home furniture, your website should have a minimal and clean design that showcases nothing but furniture.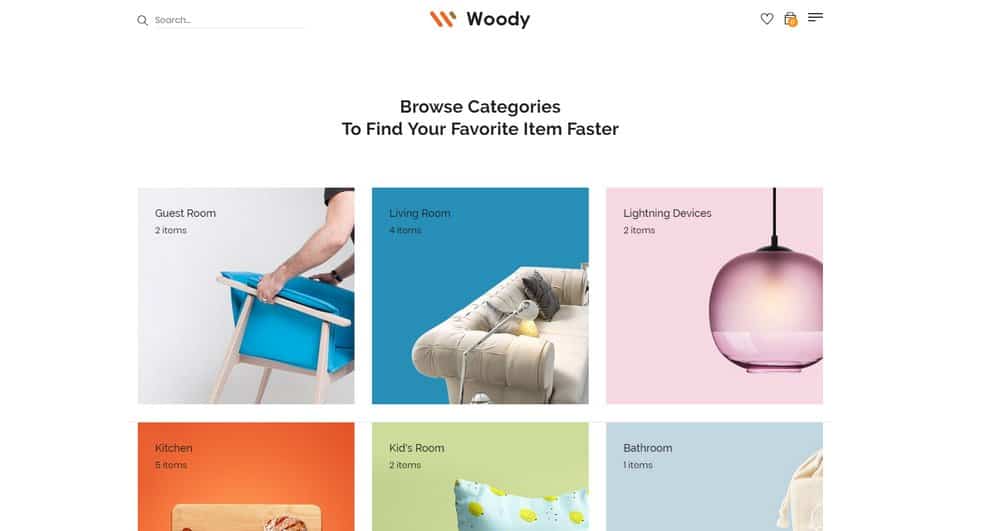 People who visit a furniture website expect to browse the products without distractions or having to read long paragraphs of text explaining how great your store is. So use shorter sentences to describe the products along with minimal colors and lots of white space to highlight your products.
2. Include Lots of Large Image Previews
When it comes to showcasing furniture, you need to go big and bold. To attract the attention of your visitors and to give a better look at your products, use large image previews and image sliders throughout your homepage design.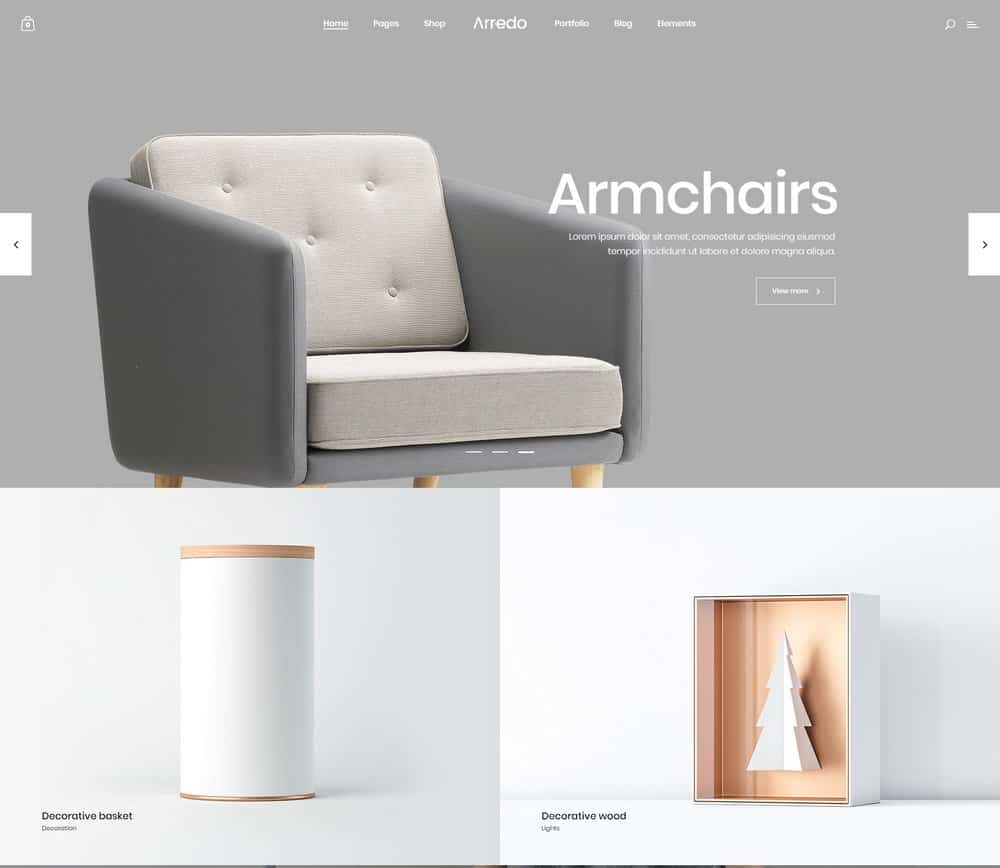 Use the single product pages to offer a zoomed-in look at the products. Add multiple views and images of different colored versions of the product as well.
3. Feature Your Best Products on the Homepage
When designing the homepage for your furniture website, you need to be extra careful not to stuff too many products and make the design look cluttered. Instead, pick the best selling products of your store and feature them on the homepage with large images.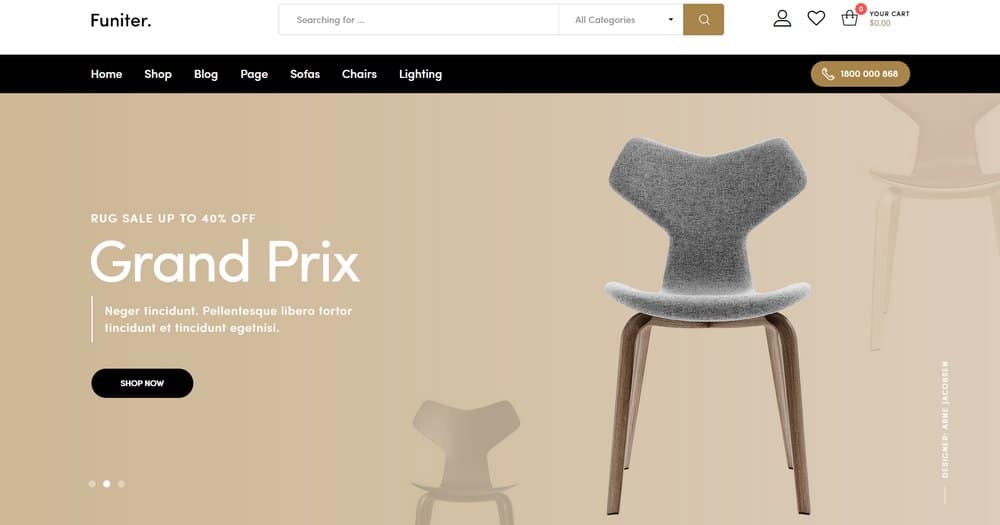 If you pick a WordPress theme made with a page builder like Elementor or WPBakey page builder, you'll be able to easily rearrange the content blocks to design the homepage to your preference as well.
4. Add a Wishlist Function
Unlike retail stores, a furniture store needs to plan a proper funnel to convert visitors into leads and then into customers. One of the best ways to encourage visitors to come back to your website is to let them create lists of their favorite products.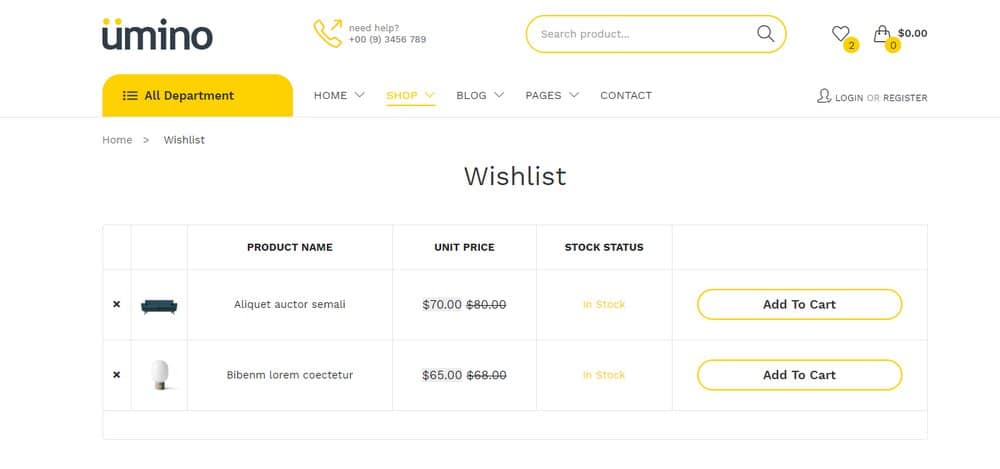 You can do this by adding a wishlist function to your furniture store and then using email notifications to offer coupons to have them checkout products at a discounted price or maybe with free shipping.
5. Offer a Smooth Shopping Experience
You should also design your store page, product pages, and even the shopping cart with the sole purpose of offering a smooth and improved experience to users.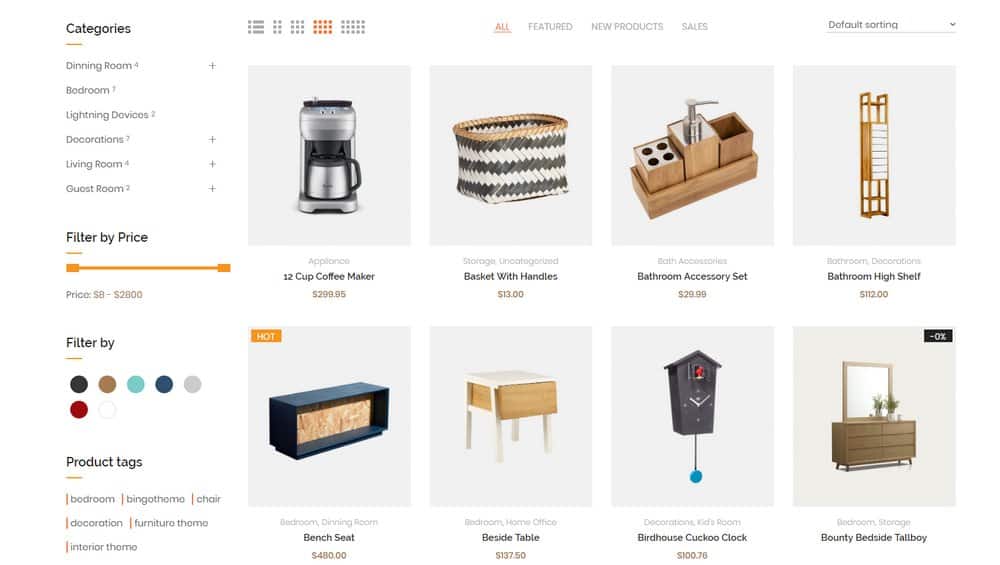 With the right furniture WordPress theme, you'll be able to not only choose from multiple shop layouts but also customize the layout of product pages and install third-party checkout systems to enhance user experience and have customers coming back for more.