45+ Best Food & Drink WordPress Themes 2023 (Free & Premium)
We've collected the latest and greatest food and drink WordPress themes for restaurants, bars, bistros, and cafes. All with useful features to show your menu, reservation system, and more!
Whether you're running a restaurant, cafe, bar, bistro, or other food and drink establishment, it's a given that you're going to need a website. Customers expect to be able to take a look at a few photos of your restaurant, read the menu, make a booking, and generally compare it against all the other choice that's out there. Don't worry — we're here to help.
This collection of food and drink WordPress themes is the perfect way to get started. You'll find that each theme has a foodie focus. They're designed to showcase gorgeous photos of your venue, food, and drinks, and get your visitor's taste buds tingling! Functionality-wise, they contain everything you'd expect. Menus, booking and reservation systems, maps, locations, opening times, and much more.
Starting with a theme that's specifically designed for this industry is a great thing to do. You'll know that it's built to cater to the restaurant industry, and you won't spend anywhere near as long tweaking and customizing it for your needs. Follow our tips for building a restaurant or bar website and you'll be up and running in just a few hours, with a fantastic new website!
5 Tips For Building Websites For Restaurants & Bars
Before you jump straight to our collection of themes and get mesmerized by the designs, take a minute to go through these tips to find a great theme that'll help you build a more effective and user-friendly website.
1. Show Off Your Food & Drink Menu
When making a website for a restaurant, cafe, or a bar, the main part of your website should be dedicated to showcasing your best dishes, various coffee flavors, and your selections of drinks.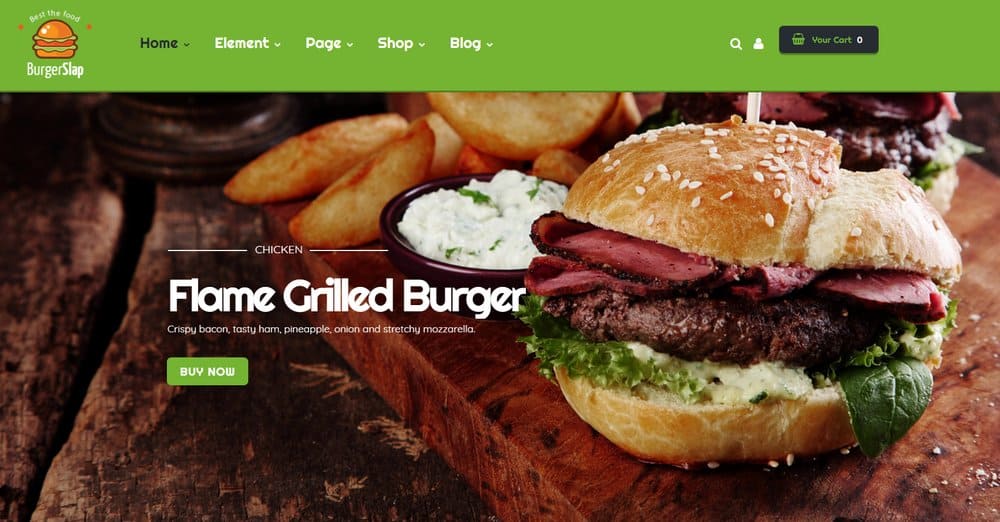 With a great theme design, you'll be able to hook your potential customers by showing off your food and drink menu on the homepage with mouth-watering images and descriptions about each item.
2. Let Customers Reserve/Book Tables
It doesn't matter if you have a big hotel or a tiny cafe, you should always allow your customers to book a table or reserve a seat at the comfort of their home.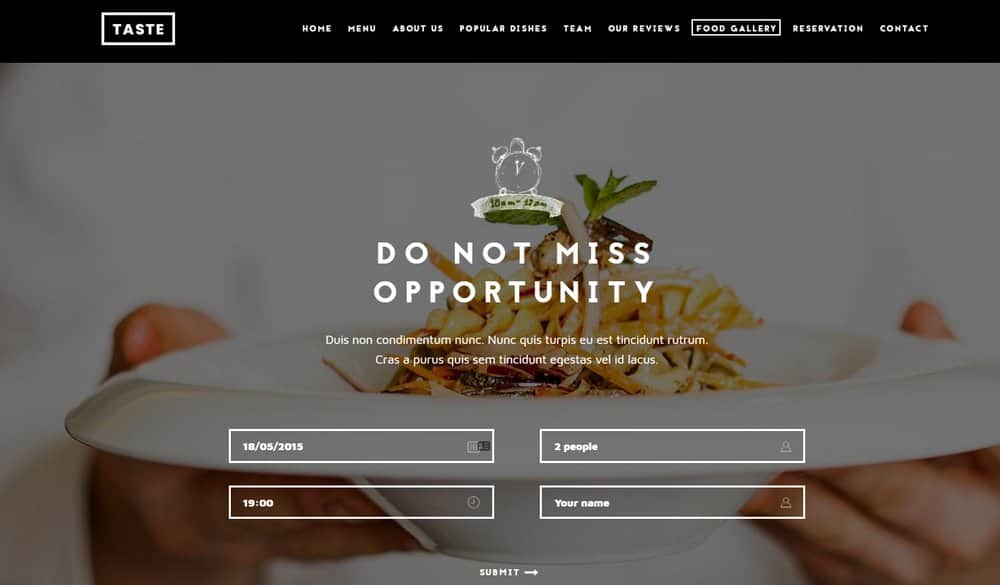 Of course, not every business can set up and manage a reservation system, especially if you're running the business with a small team. Thankfully, most food and drink WordPress themes comes bundled with a built-in booking system that will make the entire process much easier for you.
3. Promote Items With Detailed Product Pages
If you're selling food products or promote special dishes or food items, you can use separate pages on your website to include detailed descriptions about each plate or product.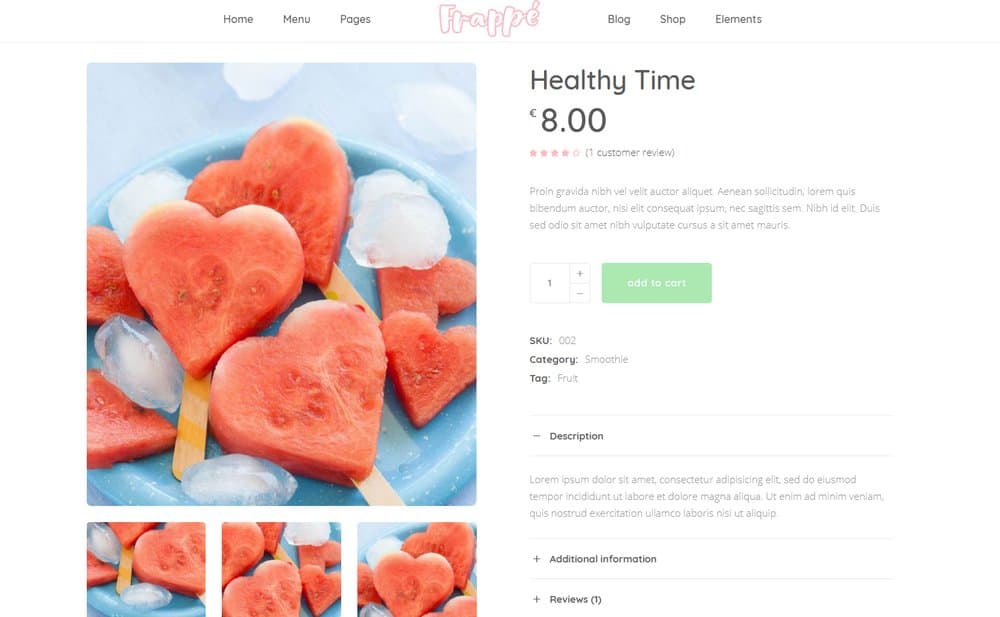 This is an effective way to not only include more information about your products but also to describe how you prepare a meal and its ingredients. This will help establish trust in people with specific preferences such as vegans.
4. Add Customer Reviews Section
One of the best ways to establish trust in your potential customers is to show what your existing customers think about your business.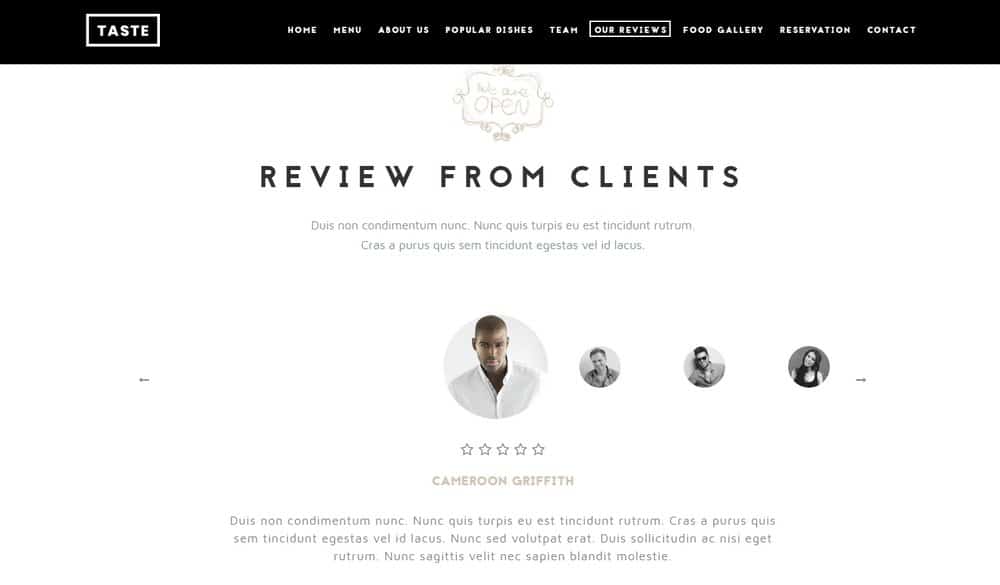 Make sure to include a section on your website to showcase your best customer reviews. Or integrate a Twitter feed to show tweets about your cafe. Let the people do the talking.
5. Setup An Online Ordering System
Most restaurants, bake shops, and cafes now have systems that allow its customers to place orders online. Some even offer shipping and deliveries as well.
If you're thinking about taking your small business to the next level, consider picking up a WordPress theme with an online shop layout that supports WooCommerce. These themes will let you easily set up a shop right alongside your business website.