25+ Best Deals & Coupon Site WordPress Themes 2024
Creating a deal and coupon site with WordPress has never been easier. If you've ever wanted to share deals or create a place for others to publish their coupons, this collection of the best deals & coupon site WordPress themes is for you.
These themes include everything you need to start sharing deals and coupons online. Not only do they have designs that are suitable for this type of project, but they also include all the features and functionality required to manage and publish coupons and deals. Depending on your goals and the theme you choose, you could create a Groupon-style daily deals website, complete with "group buy" offers and time-limited deals.
Some of these deals and coupon site WordPress themes have a strong e-commerce element, making them ideal for creating an online store that also publishes and shares discount codes. Other themes here are purely intended for use on a coupon and deal-sharing website. With most of these themes, you have the option of opening up your website to your audience, allowing them to publish their own deals or the coupons they've found.
When it comes to monetizing your deals and coupon website, these themes include good support for displaying adverts or adding affiliate links to the deals to help you earn a commission on each purchase. Some themes include built-in membership functionality, giving you the ability to charge a fee for access to your best deals.
Other features to look out for when evaluating the best deals and coupon site WordPress themes includes a good set of website customization options, social sharing tools, multiple page layouts, and templates, and perhaps a drag-and-drop builder tool to help you really personalize your website. Our tips for making coupon and deals websites are another great starting point too!
5 Tips for Making Coupon and Deals Websites
Follow these tips if you want to make a successful and professional deals website that attracts more visitors and customers.
1. Promote the Best Products on the Homepage
The homepage is the most valuable real-estate you have on your website. When used properly, the homepage can greatly help upsell and promote your best selling deals to your customers to generate more sales.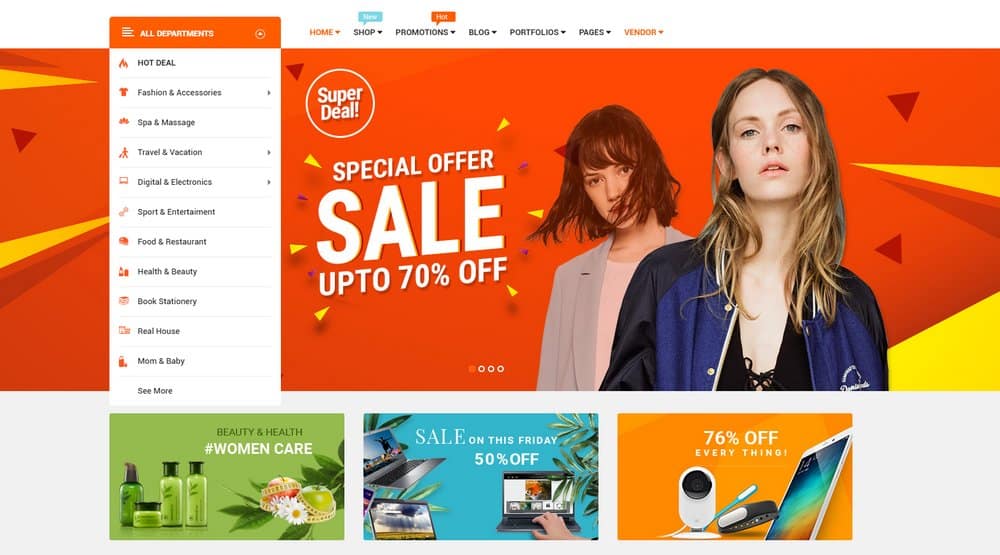 Include featured products and deals on the homepage to help users find the best deals on the website more easily. If your WordPress theme supports page builder plugins, you'll be able to customize the homepage to add special deals as well.
2. Highlight the Discounted Items
Sometimes when there are too many deals it can be difficult for users to find the best and most valuable deals among them. It's up to you to make it clear which of the deals offer the best value.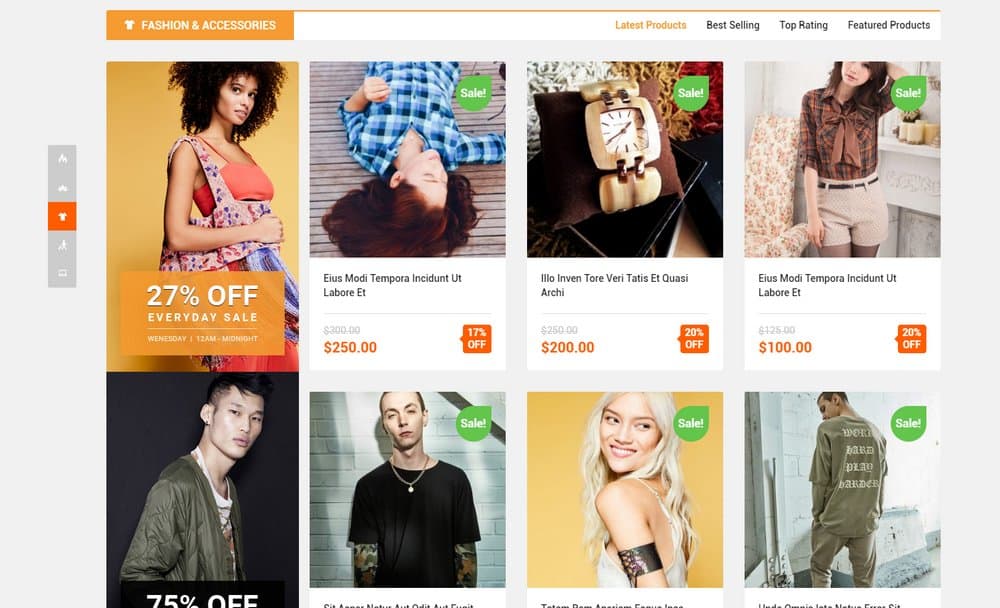 A great way to do this is to highlight the prices and the savings for each deal. This will help customers figure out exactly how much money they'll be able to save with each deal.
3. Use Count Down Timers
Building a sense of urgency to tap into the fear of missing out (FOMO) in customers is one of the best strategies you can use to promote your special deals and coupons.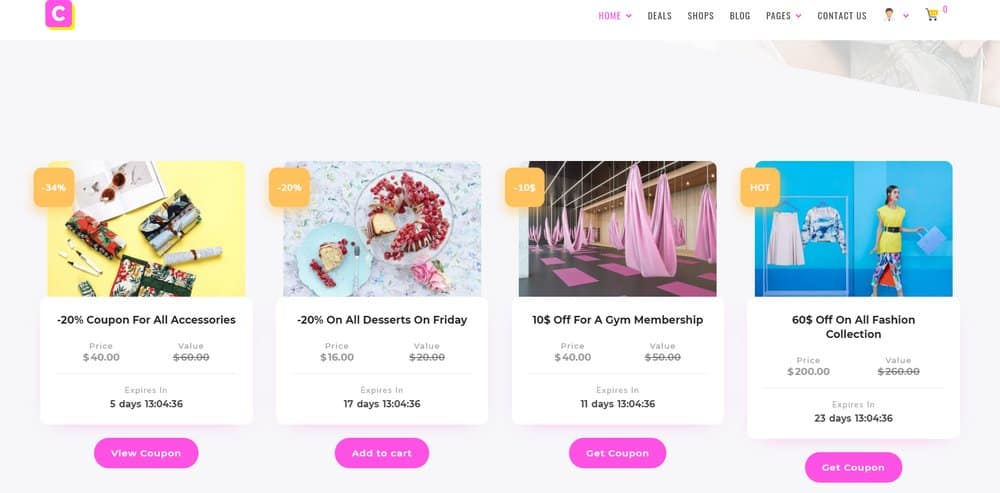 An effectively placed count down timer to promote limited-time deals and offers can do wonders to boost sales.
4. Make it Easier to Copy Coupon Codes
Having to manually copy the coupon codes is one of the most frustrating parts about coupon sites. This is especially more annoying to mobile users. Make sure your coupon site doesn't have that same problem.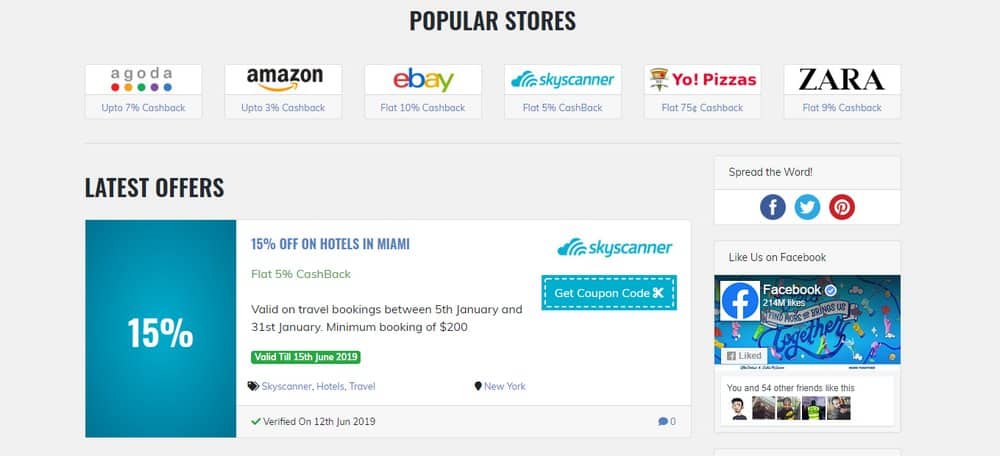 An easy way to avoid this problem is to setup a system that allows users to automatically copy the coupon code by clicking on a button. Attaching the coupon code to your referral links will also work.
5. Add Customer Reviews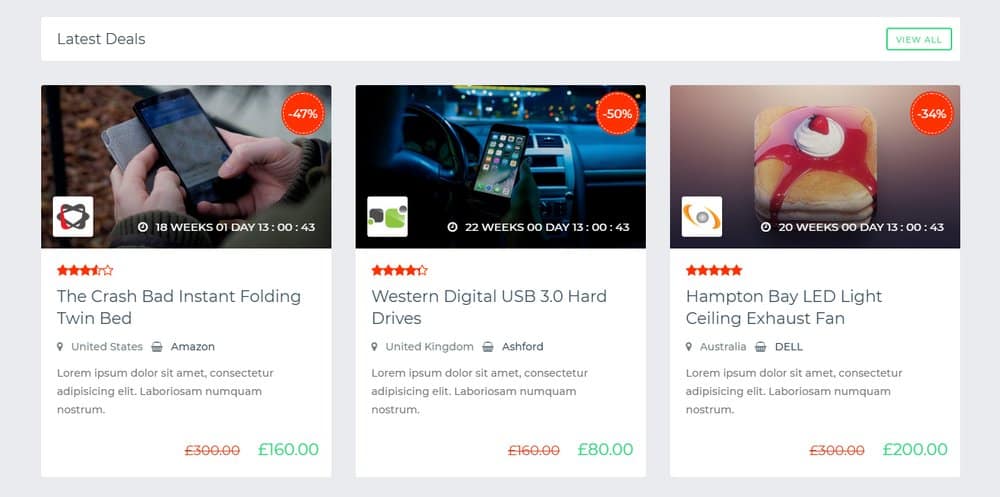 Letting users leave feedback for different deals and coupons is also a great way to show authenticity and improve the quality of your website. Consider adding user reviews to your deals pages and a rating system to make your site look more professional.