 Creating a deals and coupon site with WordPress has never been easier. If you've ever wanted to share deals or create a place for others to publish their coupons, this collection of the best deals & coupon site WordPress themes is for you.
These themes include everything you need to start sharing deals and coupons online. Not only do they have designs that are suitable for this type of project, but they also include all the features and functionality required to manage and publish coupons and deals. Depending on your goals and the theme you choose, you could create a Groupon-style daily deals website, complete with group buy offers and time-limited deals.
Some of these deals and coupon site WordPress themes have a strong ecommerce element, making them ideal for creating an online store that also publishes and shares discount codes. Other themes here are purely intended for use on a coupon and deal-sharing website. With most of these themes, you have the option of opening up your website to your audience, allowing them to publish their own deals or the coupons they've found.
When it comes to monetizing your deals and coupon website, these themes include good support for displaying adverts or adding affiliate links to the deals to help you earn a commission on each purchase. Some themes include built-in membership functionality, giving you the ability to charge a fee for access to your best deals.
Other features to look out for when evaluating the best deals and coupon site WordPress themes includes a good set of website customization options, social sharing tools, multiple page layouts and templates, and perhaps a drag-and-drop builder tool to help you really personalize your website.
Indexer - Classified Deals and Coupon Site WordPress Theme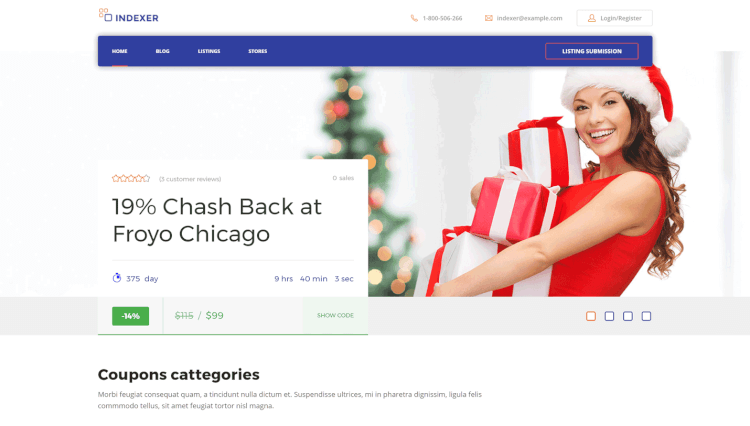 Indexer is a WordPress theme for publishing classified ads, coupons, and deals online. All the features required to set up a multiuser daily deals marketplace are included in the Indexer theme package. Taking preorders on deals is handled by the WooCommerce Pre-Orders extension, while gift certificates are covered by the WooCommerce PDF Vouchers add-on.
Comre - Deals and Coupon Sites WordPress Theme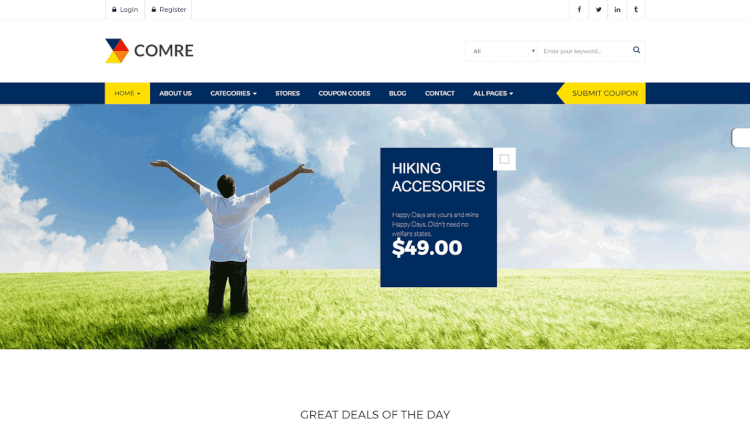 Comre includes the popular Visual Composer drag-and-drop page builder tool to help you design a custom deals and coupon site with WordPress. There's also a full set of customization options available through the theme control panel. These features combined with the deal and coupon functionality should ensure your site not only looks great but has plenty to offer your audience.
CouponXxL - Discounts, Deals and Coupon Site WordPress Theme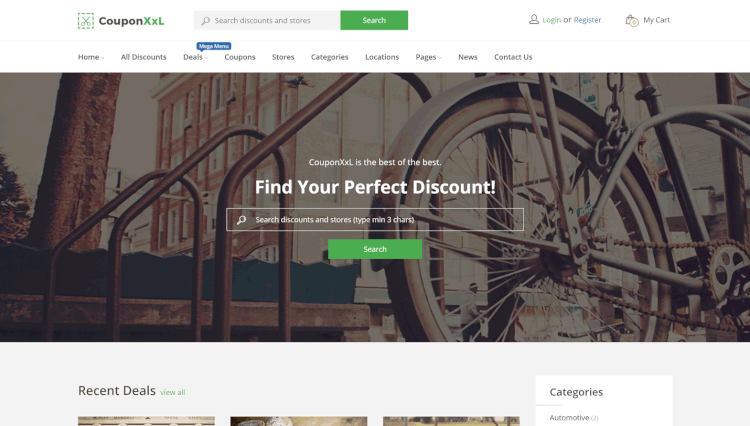 CouponXxL is billed as the ultimate deals, coupons, and discounts WordPress theme and after checking out the feature list of the website demo it's hard to disagree. Whether you want to simply list great money saving coupons or share group buy deals, CouponXxL has all the features you'll need. The integrated importer tool makes it easy to upload multiple deals to your site in one go.
Couponize - Deals and Coupon Site WordPress Theme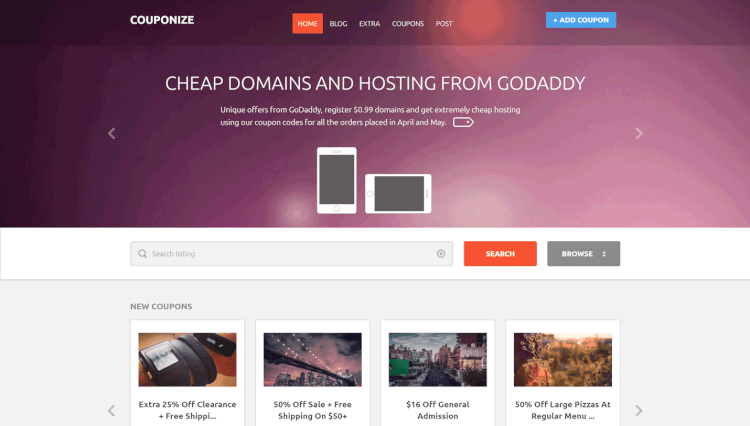 Couponize is a well-established deals and coupons WordPress theme. Adding coupons is easy, thanks to the front-end submissions forms. You can also give your visitors the ability to rate the deals on your site through the review system. Couponize includes some customization options to help you decide how your deals are presented.
Couponer WP - Deals and Coupon Site WordPress Theme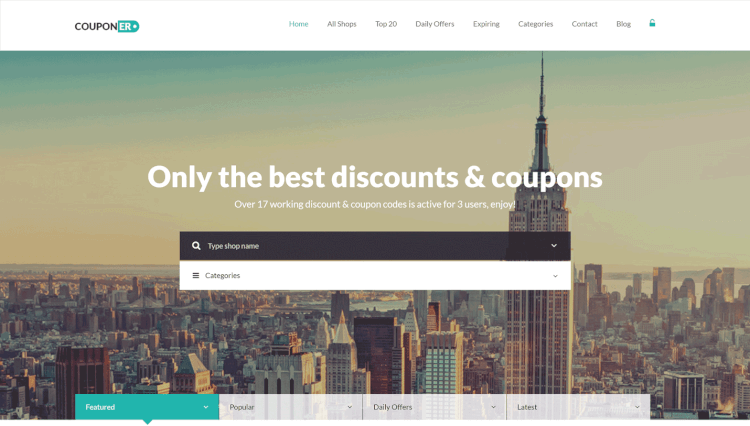 Couponer WP is a highly customizable option in this collection of the best deals and coupon site WordPress themes. This theme makes it possible to share all your coupons and deals with everyone or create a membership area to keep your offers private. You can also give your visitors the ability to upload and share their own deals with your audience. If you want to get a better idea of how Couponer WP works, you can log into the admin demo with the details on the theme promotion page.
CouponHut - Deals and Coupon Site WordPress Theme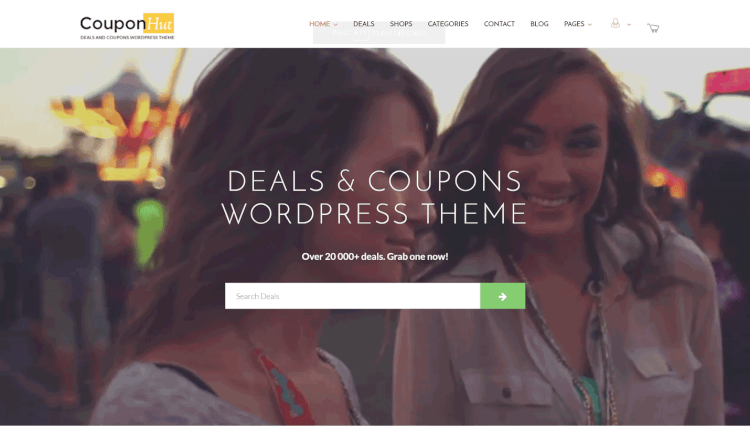 CouponHut has a high-quality design that will ensure your coupon and deals WordPress website has the professional appearance required to attract visitors. This theme isn't just about good looks though, Thanks to the user control panel, adding deals and coupons to your website is very straightforward with CouponHut. Time-based triggers, user ratings, custom filters, and membership functionality are just some of the features you can make use of with this deal and coupon site WordPress theme.
YourCoupon - Deals and Coupon Site WordPress Theme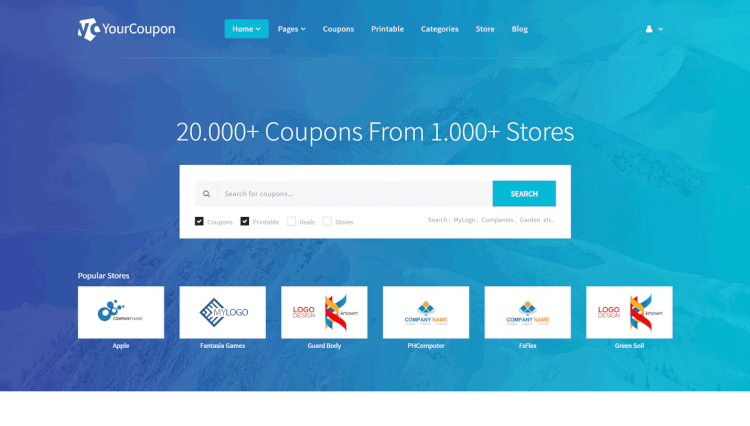 YourCoupon theme not only includes all the features your deals and coupon site will need, but also an impressive pack of premium WordPress plugins. These plugins will help you customize your website to ensure its right for your target audience. When it comes to coupon and deal related features, YourCoupon makes it easy to manage and display offers on your site as well as monetize your content through affiliate links.
KUPON - Deals and Coupon Site WordPress Theme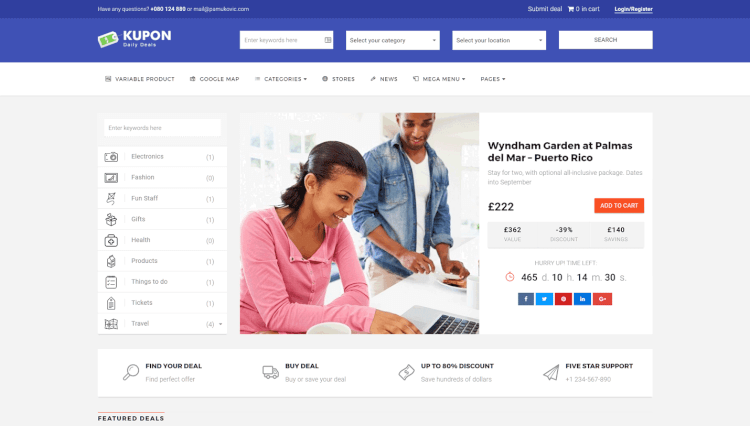 KUPON includes all the functionality required to enable you and your community to share daily deals and coupons on your WordPress website. Group buying is also supported with manual refunds for deals that don't reach their tipping points. You can also add products to your site with this theme, including gift vouchers and other offers thanks to the integration with the leading WordPress ecommerce plugins.
Geodeo - Deals and Coupon Site WordPress Theme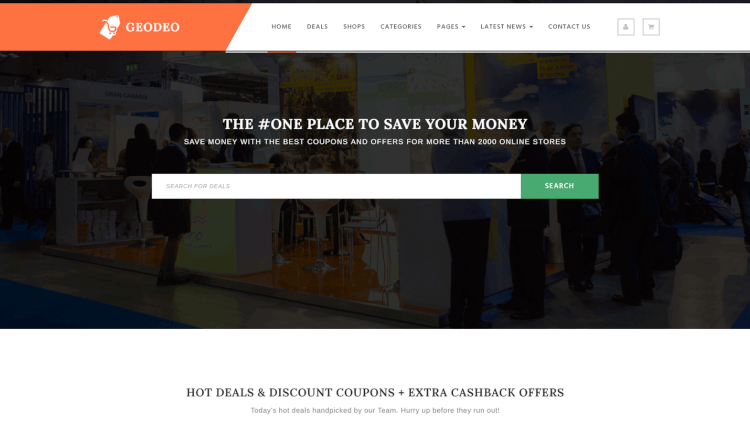 Geodeo is another purpose-built deals and coupon site WordPress theme. As well as all the features you'd expect to find in a theme of this type, Geodeo also gives you access to countless website customization settings and options. Furthermore, the developers of this theme will also install this theme and setup the demo for you. If you're looking for a theme that will help you launch your coupons and deals website as quickly as possible, Geodeo is hard to ignore.
Creo - Marketplace Deals and Coupon Site WordPress Theme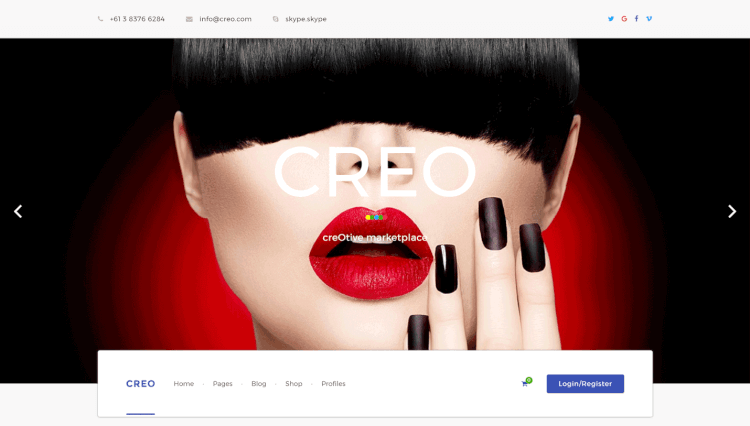 Creo will help you build an online digital marketplace where multiple vendors can list their products and services for sale. As part of this theme's functionality are the deals and coupon sharing features that enable you and your users to publish offers to the community. All the plugins and add-ons required to build this type of site are included in the Creo package, ensuring you can get up and running as quickly as possible with this theme.
Flaton - Ecommerce Deals and Coupon Site WordPress Theme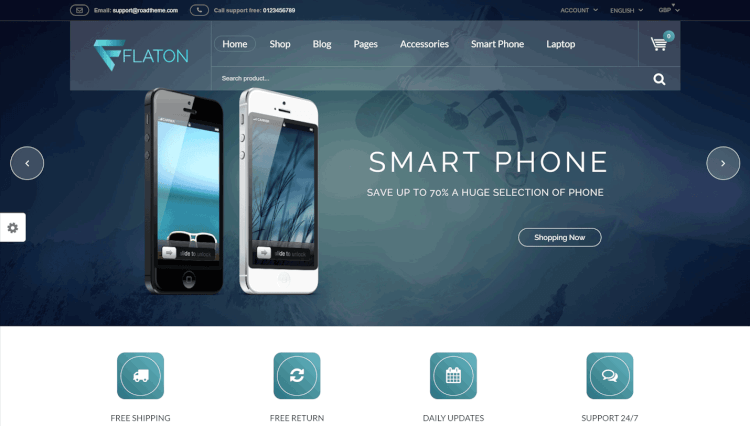 Flaton is primarily an ecommerce theme however its daily deals features should appeal to anyone who wants to share coupons and offers with their audience. When setting up your website, you get four main homepage designs to choose from as well as templates for the inner pages of your site.
Business In Our Town - Deals and Coupon Site WordPress Theme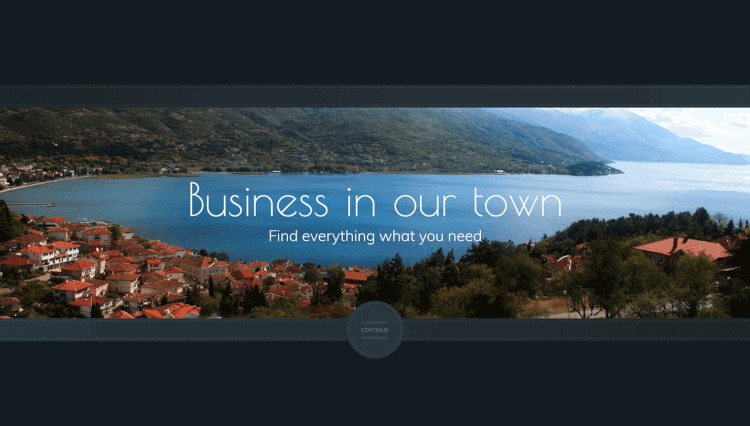 Business In Our Town is a WordPress theme for creating online directories that promote businesses, coupons, deals, and other offers. Depending on how you configure this theme, your website could be populated with deals and listings you've created yourself or those submitted by your registered visitors. Overall this is a flexible theme that's ideal for sharing local deals and coupons.