5 Best WordPress Survey Plugins Compared
Surveys are more than just about collecting user feedback. They are also an effective way to improve user interactions and enhance your website experience.
Unfortunately, not everyone can afford to create beautiful and user-friendly surveys—most survey tools come with expensive monthly subscriptions. We're here to change that.
In this post, we're featuring five affordable survey plugins you can use to create unlimited surveys directly on your WordPress website.
Why Use A Survey Plugin?
Surveys can be a powerful strategy you can use to improve your business in many ways, including optimizing your website, configure the pricing model, improve products, and much more.
With a simple survey, you can collect feedback from your target customers and website audience to improve your business in a way that appeals to your customers and improve website interactions.
WordPress survey plugins allow you to create this type of surveys very easily with just a few clicks, without having any design or coding experience.
Top WordPress Survey Plugins
There are plenty of cloud-based survey hosting platforms you can use to make surveys, but all of those platforms charge expensive monthly fees of over $35 to let you create a simple survey.
The main purpose of this list is to help you find a WordPress plugin you can use to create unlimited surveys without having to pay for a service every month.
We narrowed down the list to the five best free and premium WordPress survey plugins.
Let's take a closer look at these plugins and find one that suits your website.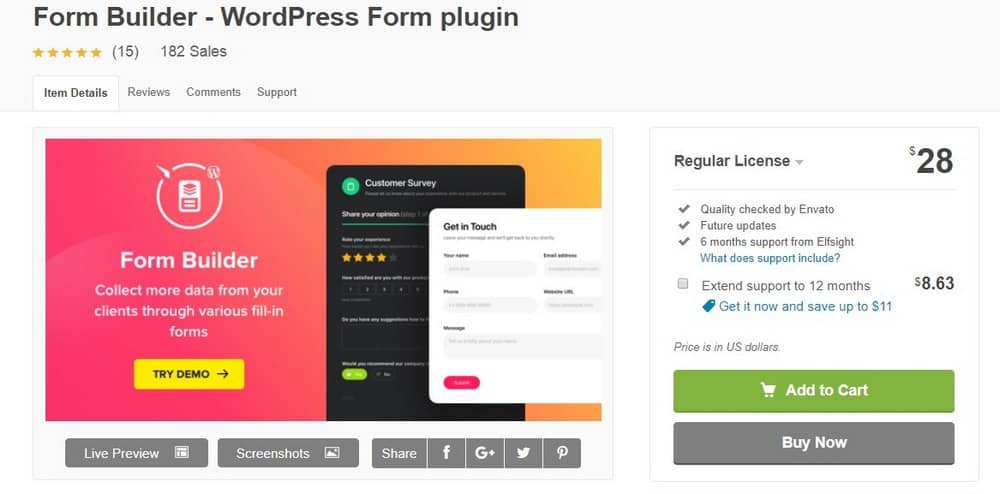 Best Feature: Ability create floating survey forms
Price: $28
Elfsight Form Builder is a premium multipurpose form building plugin that comes with multiple features to let you build not just survey forms, but also contact forms, booking forms, and more.
One of the best features of this plugin is that its forms feature gorgeous and smooth designs, unlike any other plugin you'll find on WordPress.
Main Features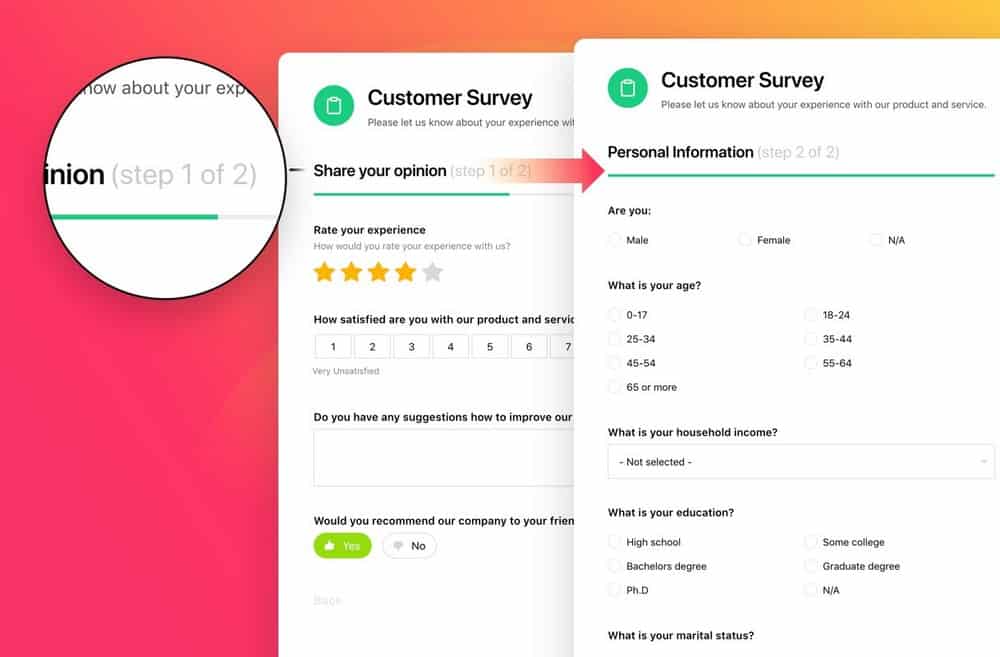 Create All Types Of Forms: Elfsight Form Builder lets you create survey forms, feedback forms, contact forms, and booking forms.
Floating & Embed Positioning: You can place your forms anywhere on your website using its embed shortcodes or as expandable floating forms.
Modern Form Designs: The beautiful designs included with the plugin can be easily customized to change colors, size, and more.
Beginner-Friendly Editor: Editing and creating the forms is quite easy thanks to the code-free and beginner-friendly form editor.
GDPR Compliant: Since the plugin doesn't use cookies or collect data itself, it's fully compliant with the GDPR.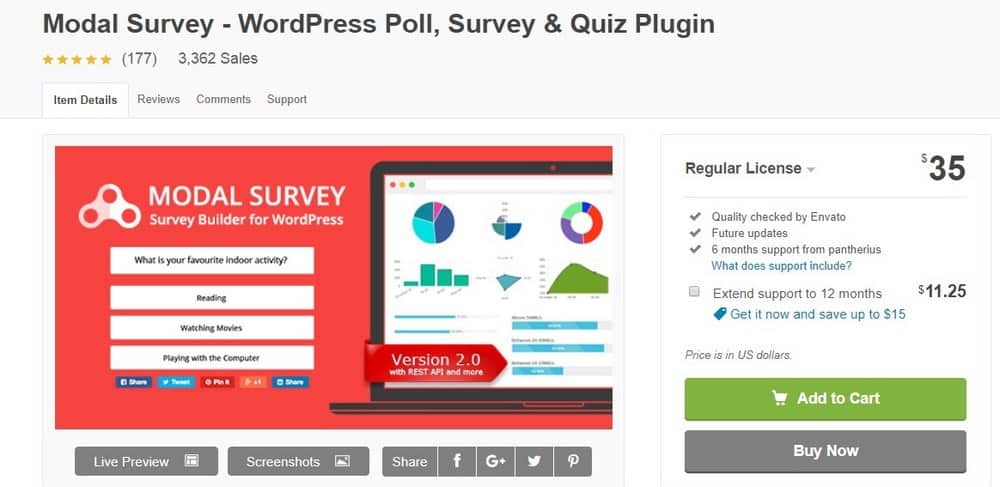 Best Feature: Create embedded poll and surveys
Price: $35
Modal Survey is one of the most popular premium survey plugins available on WordPress with over 3,000 sales. This plugin, however, is more suitable for advanced users and marketers as it's geared towards generating and gathering more data from your surveys.
The plugin allows you to create embed survey and poll forms that are quite simple and easy to use. In fact, when using these poll forms on your website, users won't even think of them as survey forms. They integrate with your website that well.
Main Features

Seamless Integration: The surveys you create with Modal Survey plugins will seamlessly integrate with your website pages to offer a better user experience.
Create Multiple Form Types: Using the plugin you can create surveys, polls, product recommendation, user satisfaction surveys, and much more.
Interactive Charts: The plugin will also visualize the data in charts and graphs to make the data easier to understand.
Create Quizzes & Tests: You can also create trivia quizzes, personality tests, polls, and much more.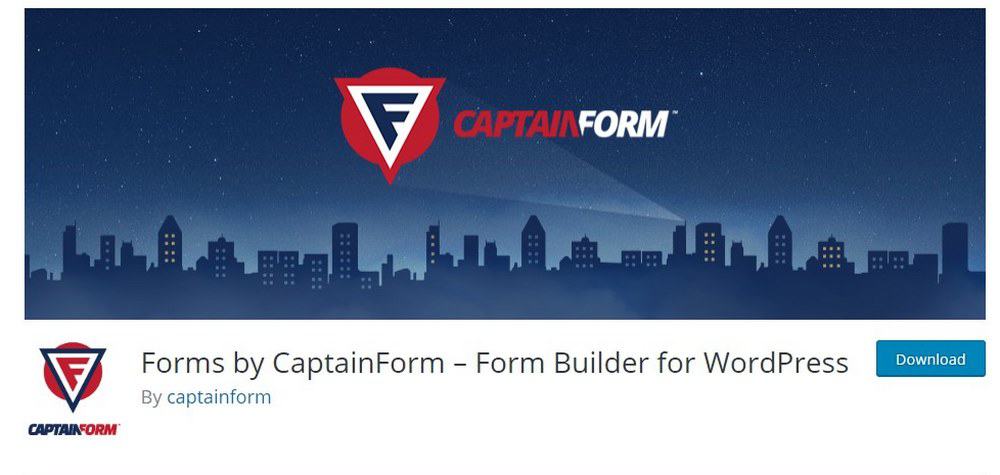 Best Feature: Create many types of forms
Price: Free / $35 per year
Forms by CaptainForm is a free form building WordPress plugin that comes with many different features, including the ability to create surveys and polls. Unlike most other free form building tools, CaptainForm doesn't require add-ons to add custom features like conditional logic filters. It comes with all of the features built-in.
The only downside to using the plugin is that its free plan only allows you to create 3 forms and generate 500 submissions per month. You can extend it to unlimited forms and 5K submissions a month by buying the $35 per year plan.
Main Features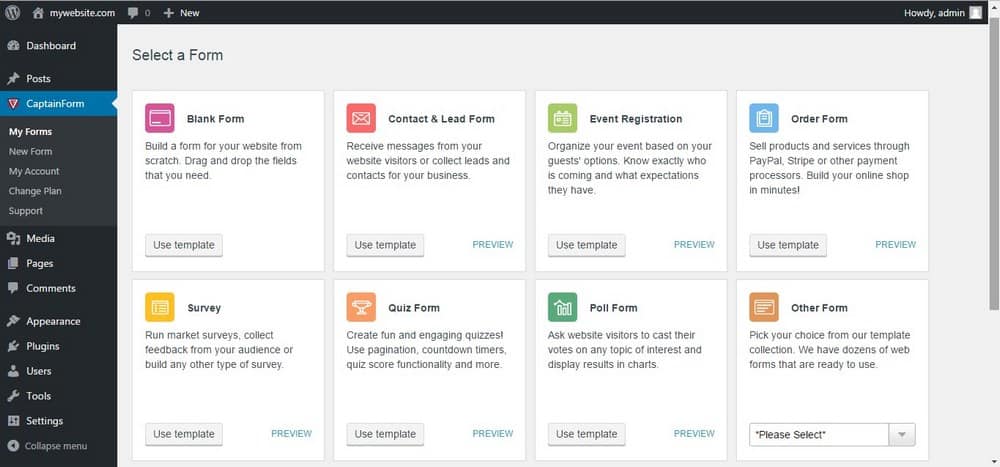 An All-In-One Form Builder: Forms by Captain Form plugin can be used to create all kinds of forms, including survey forms, polls, quizzes, contact forms, order forms, registration forms, and more.
Multiple Form Templates: The plugin lets you choose from more than 30 different form templates to pick a design that matches your website.
Save Progress Feature: The plugin also includes a useful feature that allows users to save their form progress and resume at a later time.
Third-Party Integration: The plugin comes with many third-party integrations, such as MailChimp to let you export collected emails to and data to your email list or spreadsheets.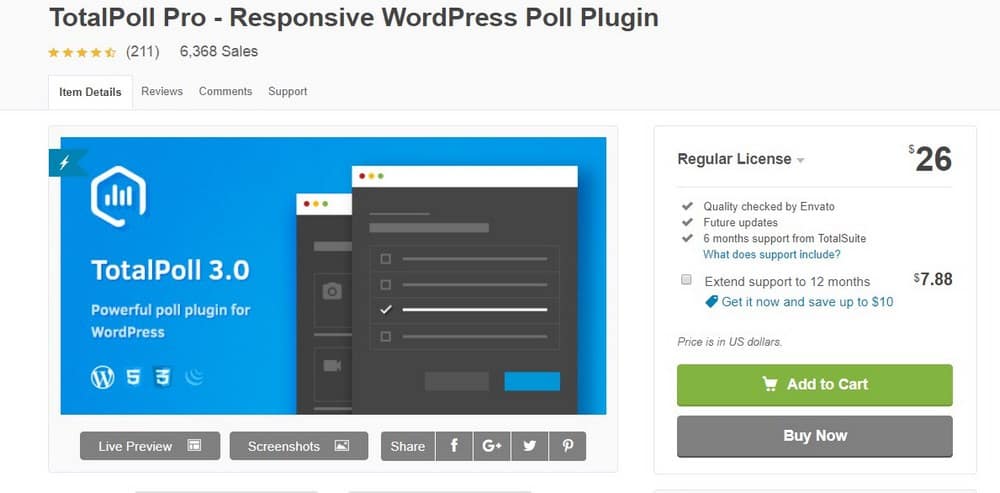 Best Feature: Multiple forms templates to choose from
Price: $26
TotalPoll Pro is a premium WordPress plugin that specializes in all types of polls and surveys. The plugin is beginner-friendly and comes with several different types of form templates that are fully responsive and mobile-friendly.
The plugin editor, however, can be slightly difficult for beginners to understand. Although the developers provide extensive documentation to help you learn the plugin more easily.
Main Features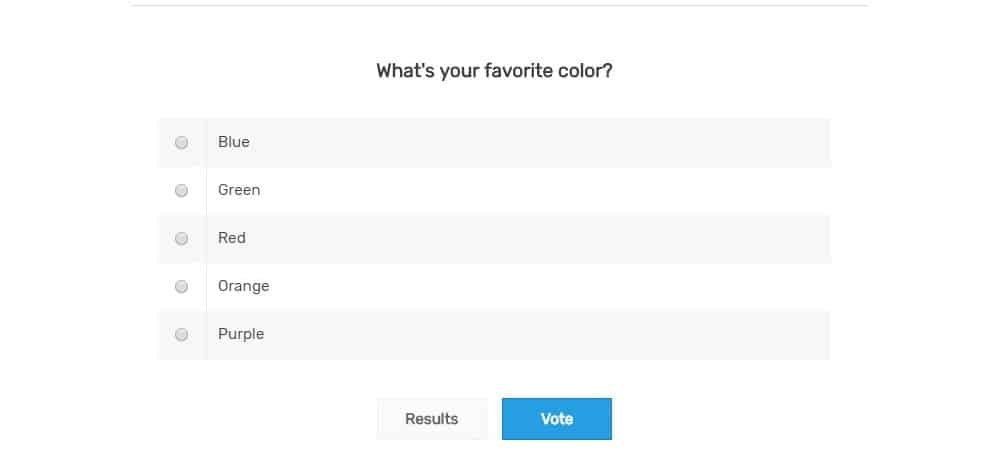 Create Many Types Of Polls: With TotalPoll, you can create many types of polls, including debate and opinion polls, photo contests, video contests, and much more.
Easy Integration: You can embed polls anywhere on your website with shortcodes or add them as a widget in the sidebar.
Custom Field Types: You can customize your poll forms with 5 different field types.
Statistics Reports: The plugin also provide you with better statistics reports with daily, weekly, and monthly reports.

Best Feature: Beginner-friendly editor
Price: Free
Quiz And Survey Master is a simple and easy-to-use survey plugin that you can use to make basic survey forms to gather insights from your users. The plugin lets you create unlimited surveys with multiple results pages, multiple choice questions, true or false questions, drop down options, and much more.
One downside to using the plugin is that it features slightly outdated survey form designs.
Main Features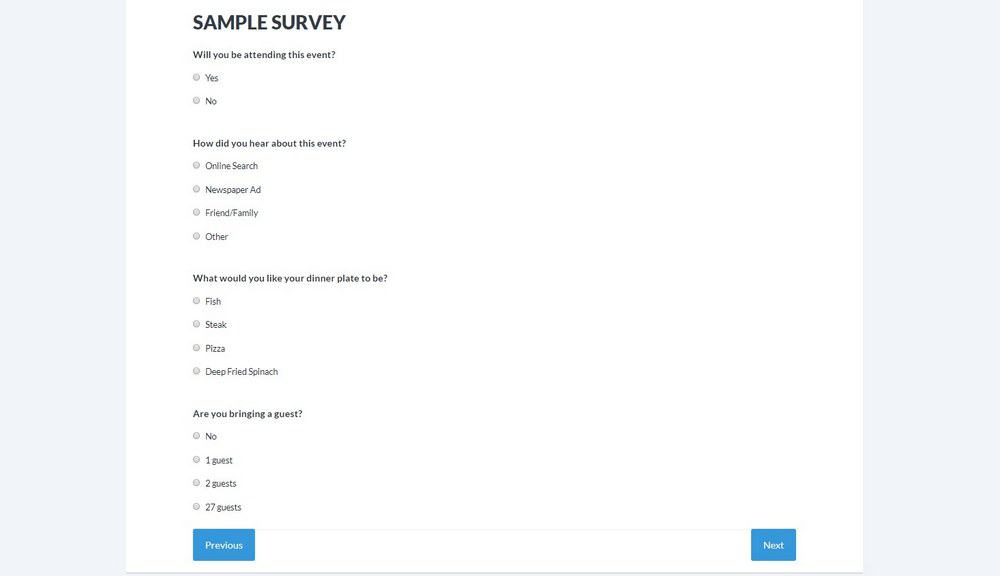 Create Unlimited Surveys: The plugin is free to use and you can create as many surveys as you like with unlimited results pages.
Multiple Question Types: The plugin lets you create surveys with many different questions types and answer options.
Add Comment Boxes: Adding comments boxes for questions will allow you to gather more insight from your users.
Scheduled Surveys: You can also schedule times for when the surveys should go live.
Which Survey Plugin Should You Use?
As always, choosing the right plugin depends on the type of business or website you have. And when it comes to picking the right survey plugin, it will all come down to what kind of feedback and data you want to collect from your audience.
If you have a blog, small business website or a startup website, Elfsight Form Builder plugin is the best option for you. It's affordable, lets you create unlimited forms, offers multiple form types, and, more importantly, it comes with beautiful and modern form designs with floating and widget placements.
If you can't afford to pay for a premium plugin, Forms by CaptainForm is a good free alternative you can try. It offers tools for creating survey forms, feedback forms, and many other types of forms with conditional logic filter functions.
Looking for WordPress hosting? We use SiteGround. Their managed WordPress hosting is fast, powerful, and secure. Prices start from $3.95 per month.