10 Best WordPress Menu Plugins: Floating, Mega-Menu, Dropdown & More
The menu is arguably the most important part of a website. It's like the map for the website that gives directions to users to explore the most important pages on the site.
Needless to say, designing an effective and well-structured menu is crucial to building a successful website. And it's especially true for eCommerce websites.
When showcasing hundreds of products across dozens of categories, you need a proper menu to structure your online shop navigation in a way that makes it easier for users to find products.
If your website is still not utilizing the power of a great menu, you'll want to grab a WordPress menu plugin from this list.
There are many different types of dropdown menu plugins, floating menu plugins, and mega menu plugins in this list. You can use them to completely transform your website's navigation and eventually generate more engagements as well as revenue.
Check out the plugins below and see if you can find a good menu plugin for your WordPress website.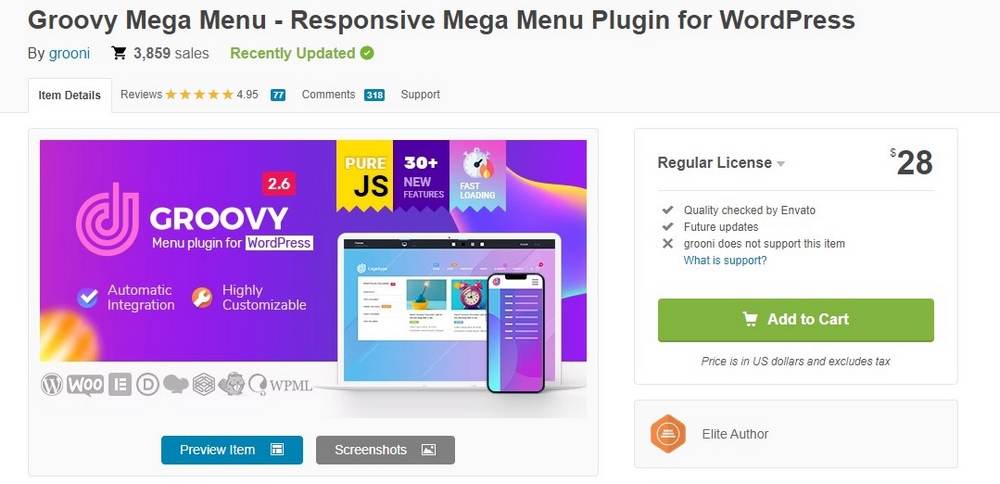 Groovy Mega Menu is a modern menu plugin for WordPress that offers extensive customizable features. With this plugin, you can create all kinds of menus, including minimal hamburger-style menus, mega menus, vertical sidebar menus, and much more.
One of the coolest things about this plugin is that it comes with pre-made header blocks with various menu designs. They are very easy to implement and customize so you can add a modern menu to your website with just a few clicks.
Best Features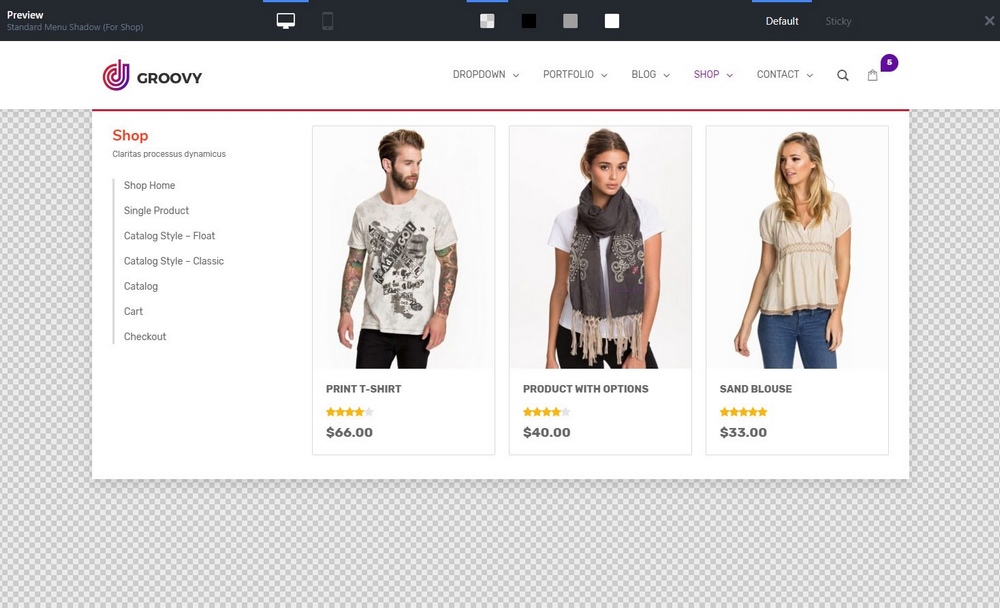 Comes with a library of pre-made and customizable menu presets
Offers an easy automatic integration option for beginners
Includes more than 15 different styles of menu layouts
Fully responsive menu designs that look great on mobile devices
Supports Elementor, WPBakery, and many other page builder plugins
If you're looking for a plugin to create a simple and efficient menu without too much clutter or animations, Superfly is a great plugin you can use to achieve your goal.
Superfly features a lightweight yet advanced menu system that works with almost any WordPress theme you can think of. The plugin also allows you to create several different styles of vertical menus, including vertical sidebar menus, sliding menus, and stylish fullscreen menus.
Best Features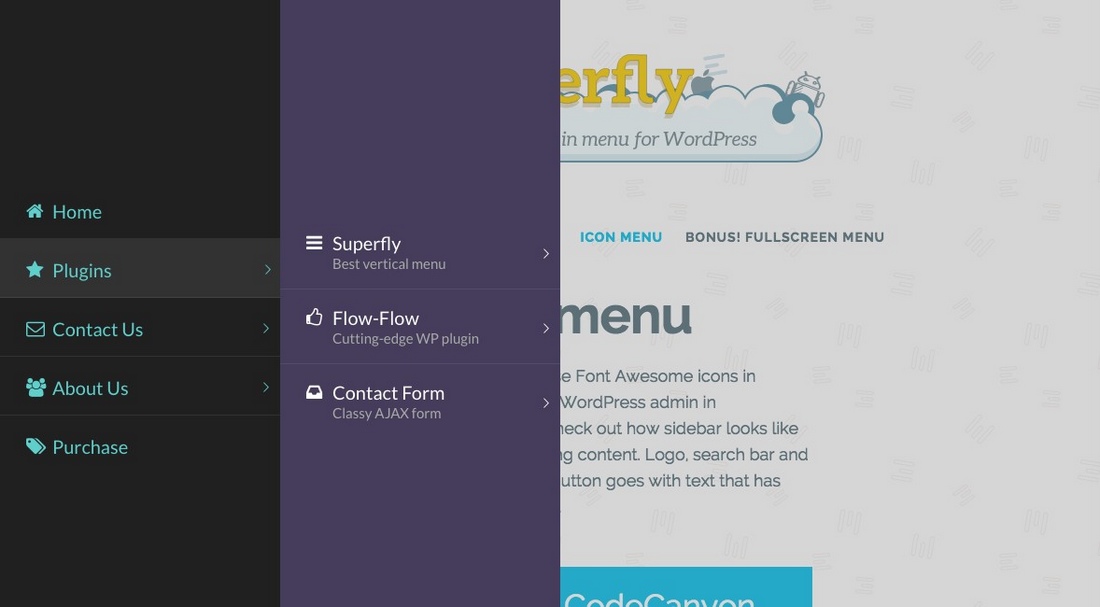 Easily customize your menu designs using the Live Editor
Choose from vertical, icon, and fullscreen menu designs
Lightweight design has less impact on load times
Fully responsive and designed with mobile devices in mind
Includes built-in social sharing bar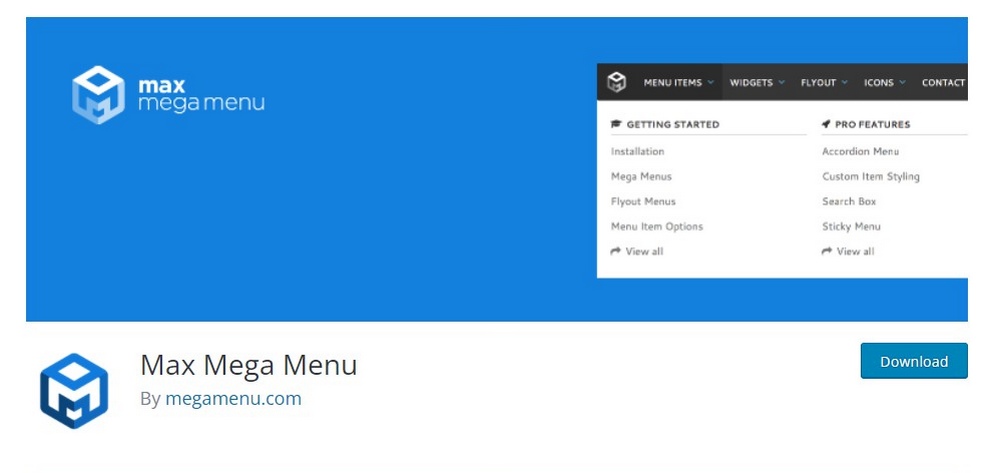 Max Mega Menu is one of the most popular free menu plugins available on WordPress. With over 400k active installs, this plugin is used by all kinds of websites ranging from magazine blogs to eCommerce shops.
The main reason for its popularity is the plugin's lightweight design. It also works as a menu management plugin. Rather than making your menu look pretty, this plugin allows you to optimize your current website menu to work with mobile devices and offer a better user experience.
Best Features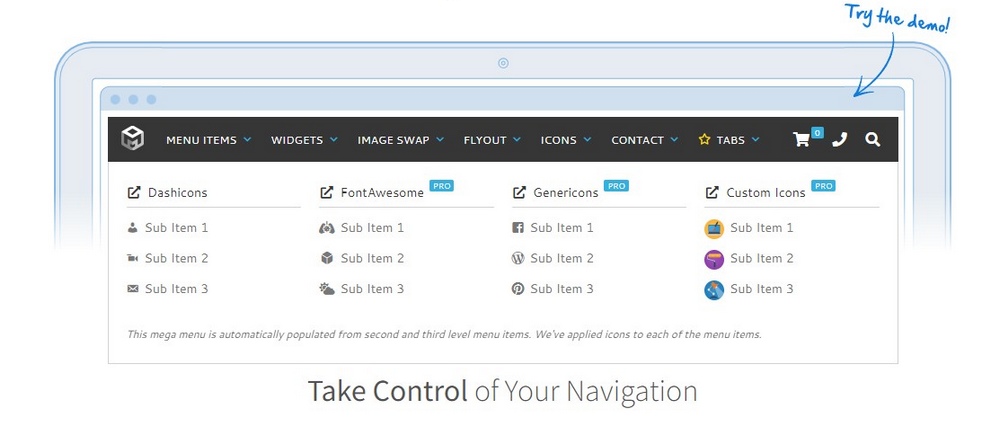 Fully optimizes your existing menu with touch support for mobile devices
Build, extend, and organize your website menu in various ways
Lets you create off-canvas menus
Supports keyboard navigation
Lightweight design offers faster load times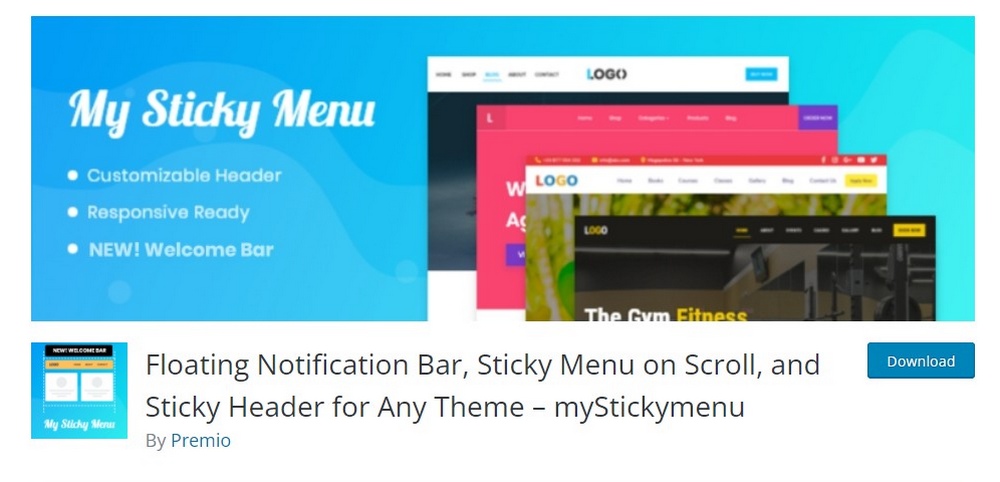 MyStikyMenu is a jack of all trades kind of plugin that offers some cool features and options for creating different types of floating menu designs. The main use of this plugin is its ability to turn your existing menu into a sticky menu that sticks to the top of the page when scrolling down.
The plugin also allows you to add a simple floating notification bar to your website to add a call to action or promote offers. Even though it's not a complete menu-building plugin, it's perfect for turning your menu or header into a sticky menu.
Best Features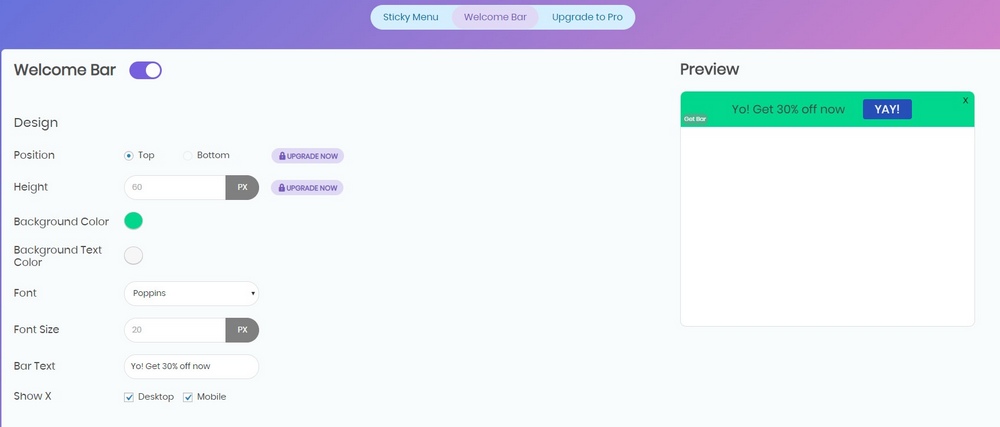 Easily make your existing menu or header into a sticky menu
Create a sticky floating bard to promote deals and add call to actions
Works with any WordPress theme
Supports page builder plugins, including WPBakery and Elementor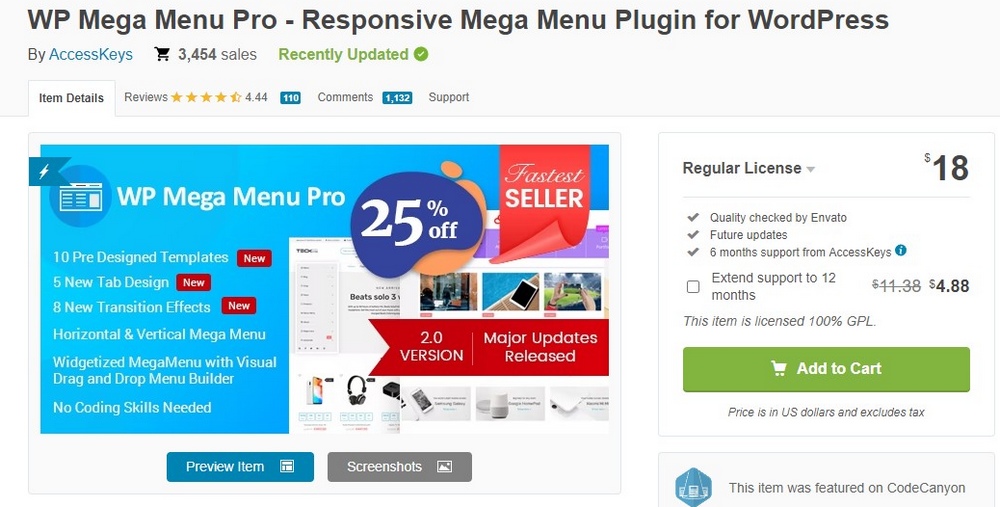 Just as the name suggests, this WordPress menu plugin is designed with professionals and advanced users in mind. It's especially useful for web designers and developers.
Using the plugin, you can build more complex mega menus with multiple layers for online stores. As well as create various styles of menus, including vertical, tabbed, horizontal, and more.
Even if you don't have a lot of web design knowledge, you can use its pre-made menu templates to add a better mega menu to your website.
Best Features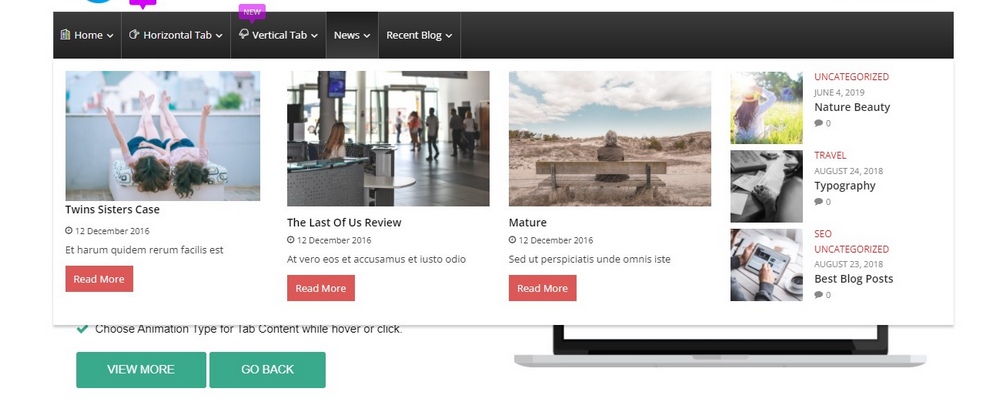 Create advanced mega menus for eCommerce websites
Choose from horizontal, vertical, and tabbed menu styles
10 different pre-made menu designs for each menu style
8 transition effects to boosting interactions
Easily customize menu with drag and drop widgets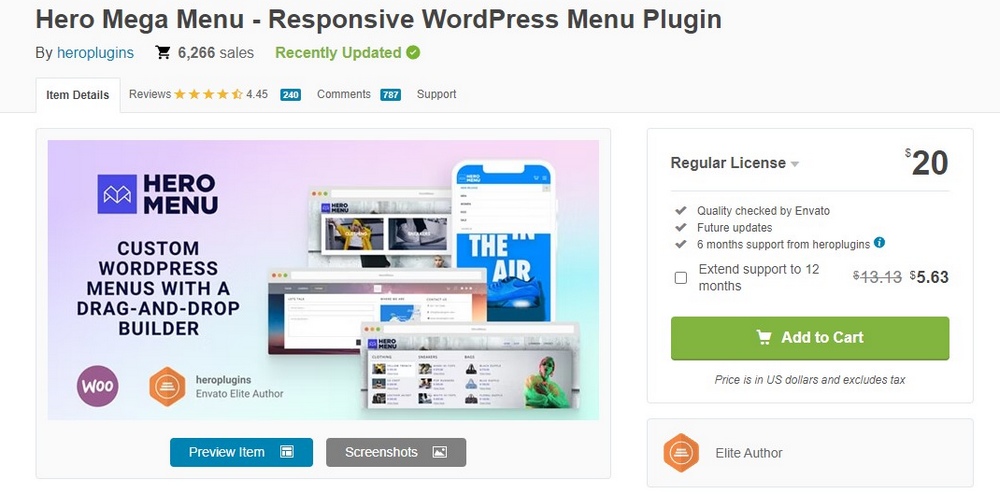 Hero Mega Menu is another powerful WordPress menu-building plugin you can use to create advanced mega menus. It comes loaded with lots of features to help you design multi-layer menus for online stores, magazines, and corporate websites.
Ease of use is the most noticeable feature of this plugin as it allows you to build a custom menu in just a few steps. The plugin also has a visual user interface with drag and drop editing functions to make the menu building process much simpler for beginners.
Best Features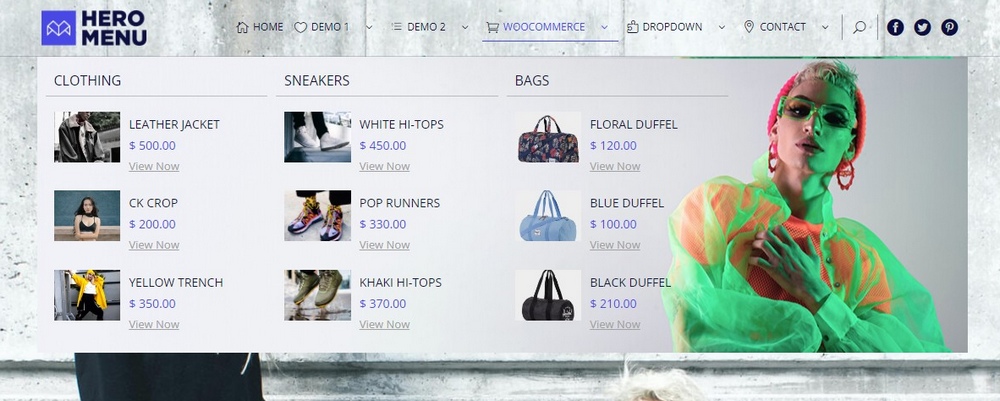 Comes with a beginner-friendly drag and drop menu builder
Choose from multiple styles of mega menu designs
Add sticky menu effects, animations, background images, and more ways to customize menu designs
Choose from 60 customizable colors presets
Looks great on mobile devices with responsive design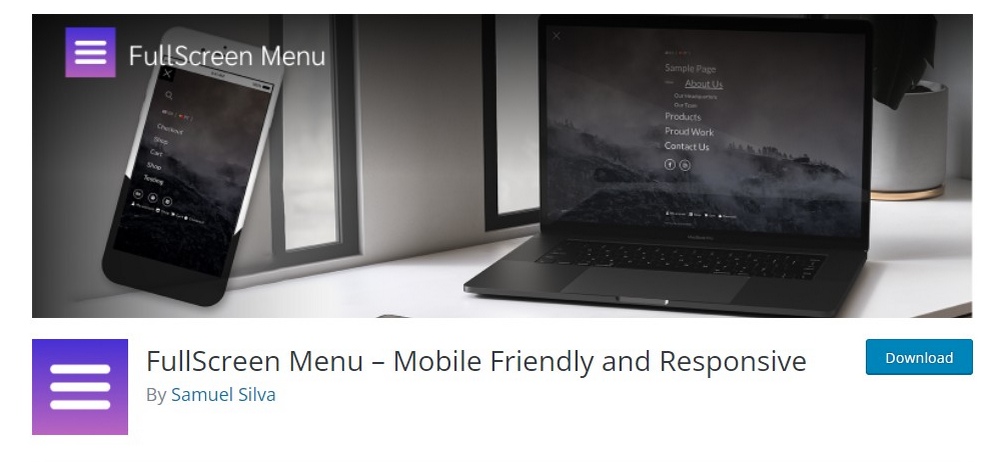 This is a simple and free WordPress menu plugin that allows you to add a stylish and modern fullscreen menu to your website.
Fullscreen menus are ideal for small business websites, blogs, and personal portfolio sites. Since they don't take up space on your website, fullscreen menus are perfect for minimal website designs as well.
This plugin makes it much easier to add a fullscreen menu to your site with just a few clicks.
Best Features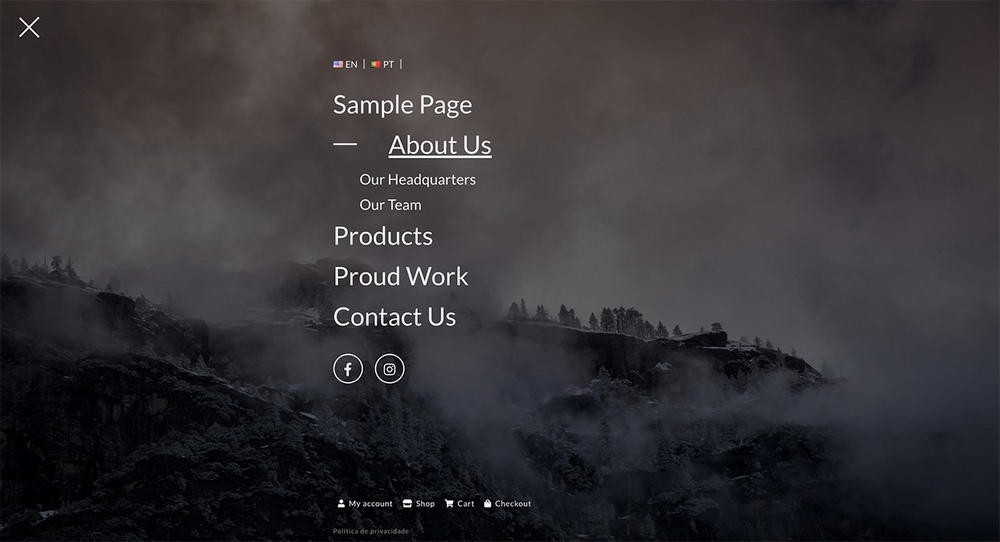 Add a fullscreen menu to your website with multi-level designs
Features animated search bar and WooCommerce buttons menu
Change fonts using Google Fonts
Ability to hide menu on specific pages
More features available in Pro version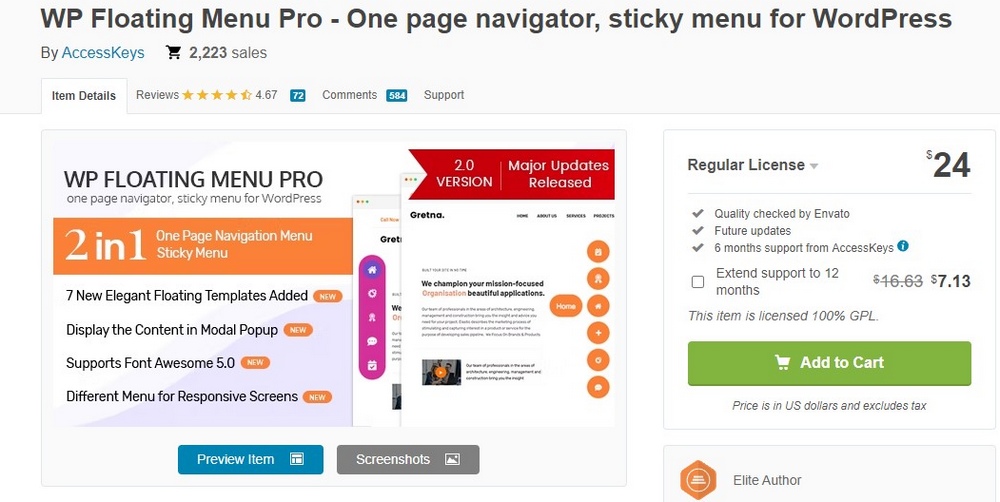 WP Floating Menu allows you to add a completely different style of a menu to your website. With this plugin, you can add a simple floating menu that sticks to the side of a page.
The plugin lets you choose from several styles of designs to create a floating menu that fits your website. You can also add multiple floating menus in pages as well.
Best Features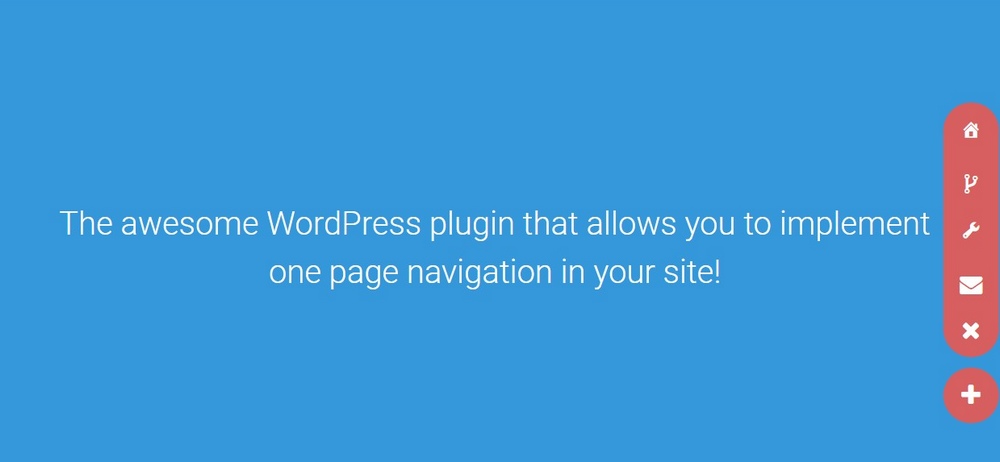 Add a simple floating menu to your website
7 different menu designs to choose from
Add cool icons with Font Awesome
Supports one-page website navigations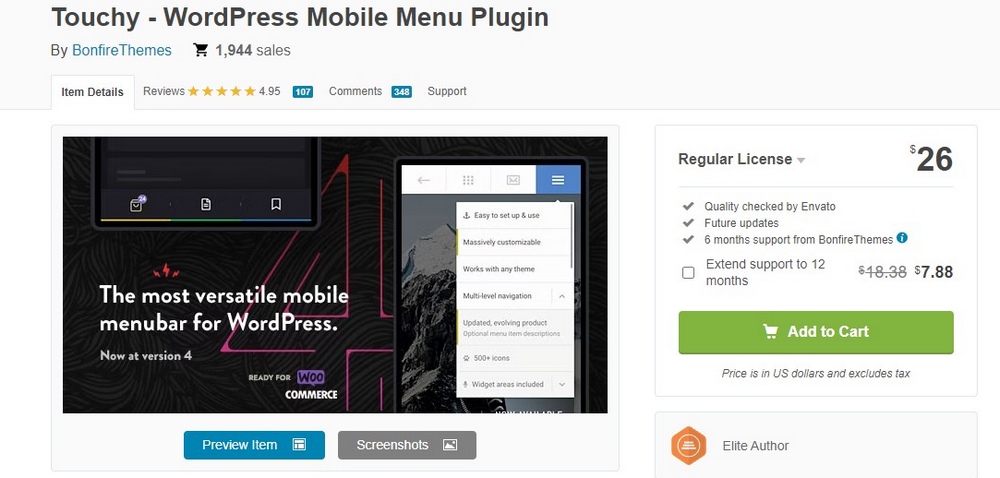 Optimizing your website menu for mobile devices can be a difficult process, especially when you want to keep the default menu structure of your site. This plugin makes that process much simpler.
Touchy is a WordPress menu plugin that enhances your website menu by optimizing it for mobile devices. It offers a much smoother and touch-friendly experience to your website visitors.
Best Features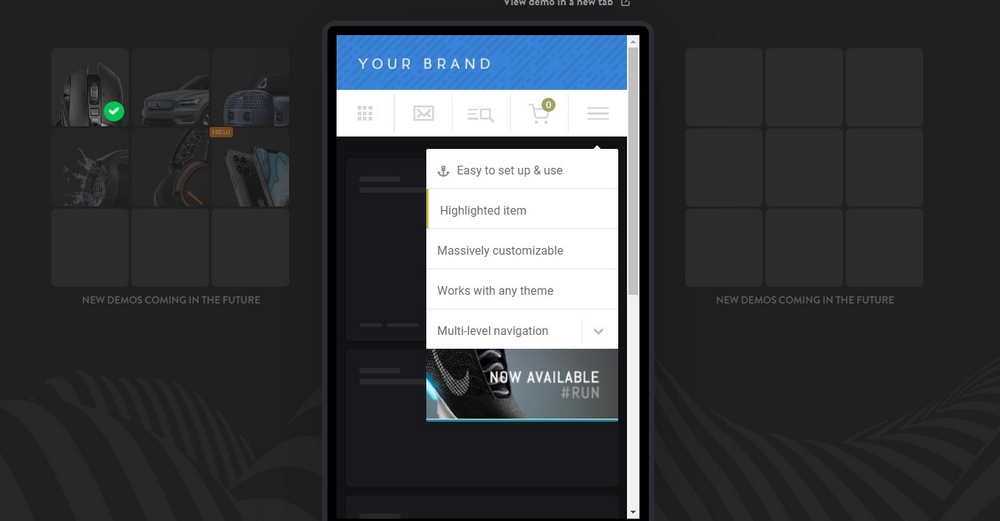 Easily optimize your website menu for mobile devices
Works with any WordPress theme
Lightweight design has less impact on load times
Supports multi-level drop-down menus and more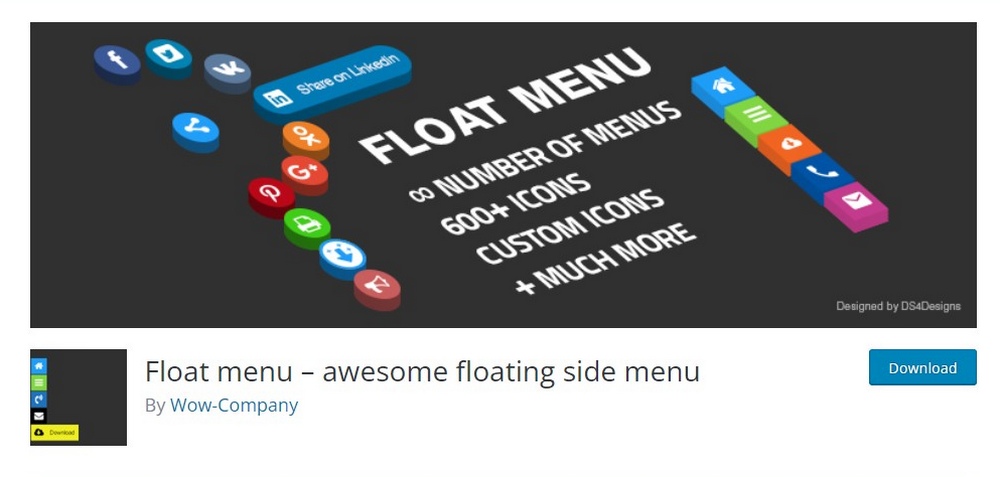 This WordPress menu plugin simply lives up to its name. It allows you to add a simple floating menu to your website. And it's free!
Using the plugin, you can create a floating menu and position it on either left or right side of the page. You can add custom links, contact blocks, add custom icons, and much more as well.
Best Features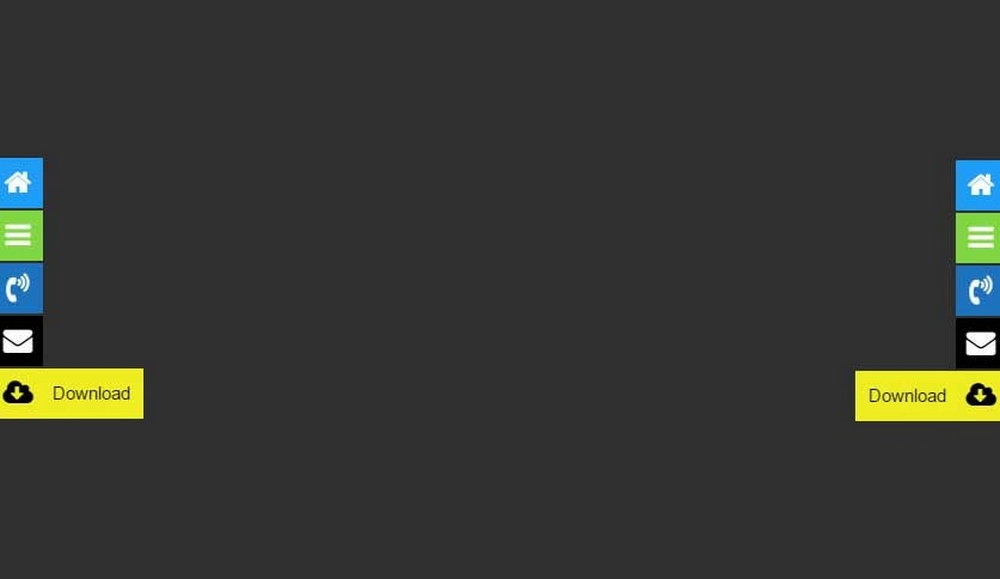 Create a simple and lightweight floating menu
Ability to add custom links and labels
Supports Font Awesome 5 icons
Change icon and menu colors to your preference
Which WordPress Menu Plugin Is Best?
Each plugin we mentioned in this list serves a different purpose. Some let you create mega-menus, some floating menus, and some others with mobile-friendly menus. So it's difficult to point out a single best WordPress menu plugin.
While you can't go wrong with a premium plugin like Groovy Mega Menu or a free menu plugin like the Max Mega Menu, we encourage you to explore all options and pick a menu plugin that suits your website's requirements.
Looking for WordPress hosting? We use Kinsta. They offer world-class WordPress hosting, built to keep your website fast, secure, and always online.