How to Add File Uploads in WordPress (8 Best Plugins)
WordPress still doesn't have a front-end file upload function built into the CMS. Thankfully, you can add this functionality with a plugin. And we'll show you how.
In this post, we showcase the best WordPress file upload plugins you can use to allow your website visitors, customers, and audience to upload files through your website.
Adding a file upload function can bring many benefits to various types of websites. And it's a very useful tool for communicating with your audience as well.
Benefits of Using File Uploads in WordPress
There are many ways you can utilize a file upload function in WordPress. Here are a few use cases that will allow you to take advantage of it:
Allow people to submit documents like CVs and resumes
Let students upload assignments directly from the school website
Accept guest post submissions for your blog or magazine
Let customers submit specifications for custom orders
Let users attach screenshots when creating support tickets
Host competitions and allow participants to submit their entries
Accept content from users to grow your digital marketplace
By adding a file upload function to your website, you create a bridge between you and your audience where they can communicate with you beyond plain text.
Best WordPress File Upload Plugins
Adding a file upload function to WordPress is quite easy. All you have to do is use the right plugin. These are the best plugins you can use for the task.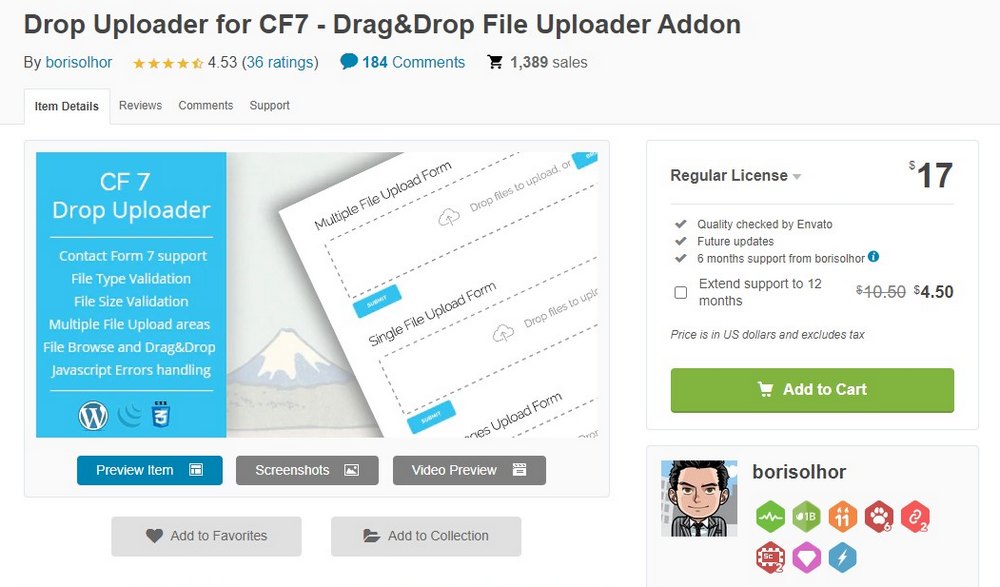 Drop Uploader is a powerful WordPress plugin that adds a multi-functional file upload function to your contact form. This plugin allows you to integrate with Dropbox to save all uploaded files directly in your cloud storage.
Drop Uploader also has a useful function that bypasses the upload limits set by your servers to allow users to upload large files. And allows you to only accept specific file types and restrict other file formats.
The plugin works seamlessly with the Contact Form 7 plugin. It also has versions for integrating with other form-building plugins as well.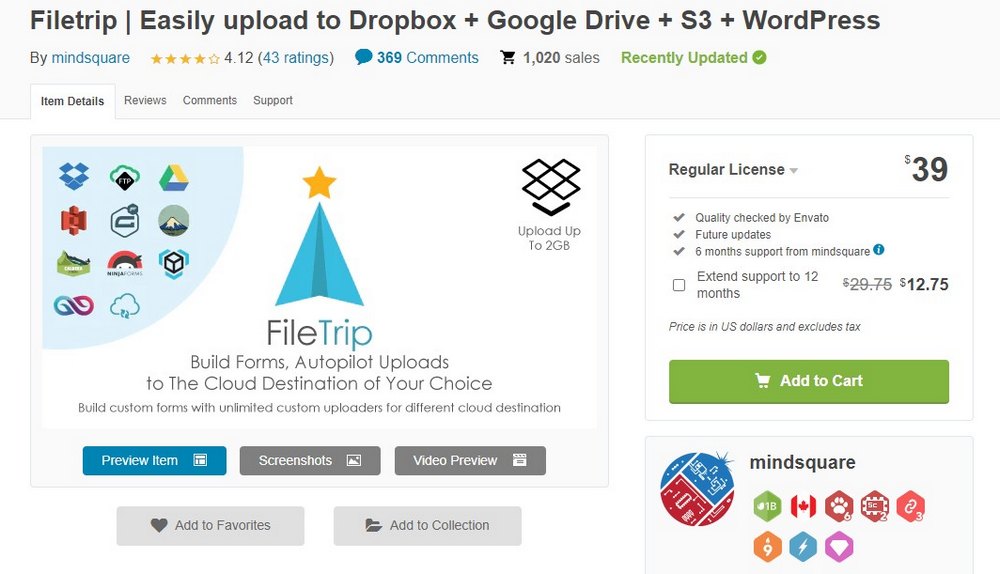 Filetrip is a multipurpose plugin that allows you to sync your website file uploads with cloud storage services like Dropbox and Google Drive. What makes this plugin different is that it integrates with almost all of the popular form builder plugins.
It supports Contact Form 7, Ninja Forms, Gravity Forms, and Caldera Forms. This allows you to add a file upload feature to your forms and store the uploaded files in your preferred cloud storage.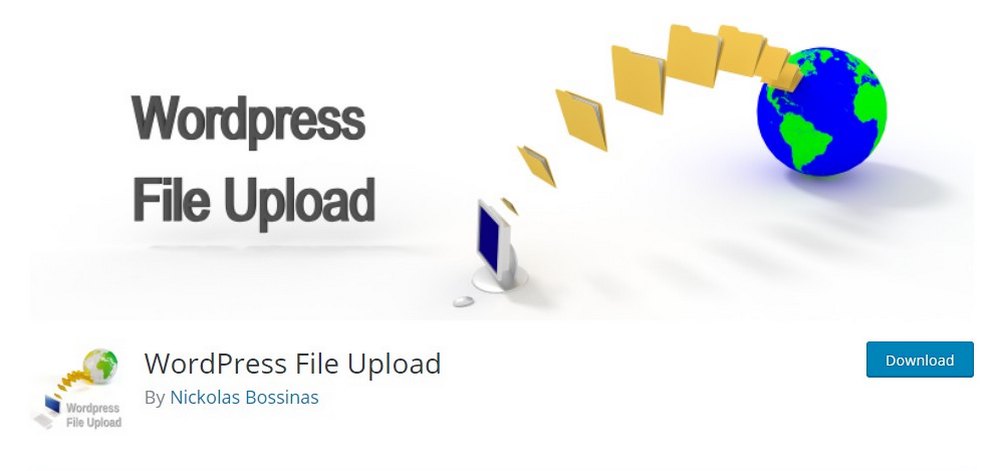 WordPress File Upload is a free plugin you can use to add a file upload form anywhere on your website. Using its shortcode, you can embed a form on your website, on pages, posts, and sidebar, to allow visitors to upload files.
You can customize the form, add custom fields, and much more. Uploaded files get stored in your server's WP-Content directory. You can get the pro version for $20 to integrate with cloud storage services.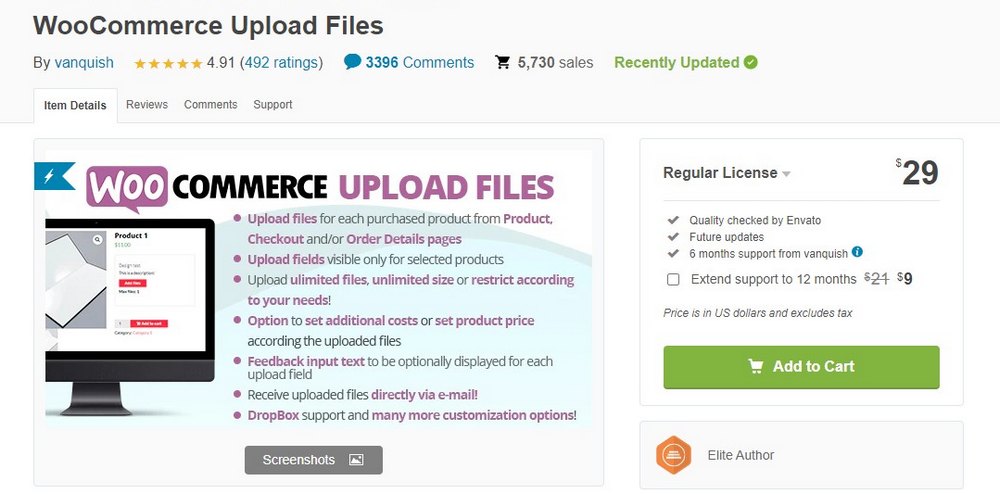 Adding a file upload system to your WooCommerce store can also be very beneficial. It could even open doors for creating new types of products and accept custom orders. This plugin allows you to do just that.
Using WooCommerce Upload Files, you can add a file upload form to your product page, shopping cart, order details page, and even thank you page. It will allow you to take custom orders from your customers, like custom printed mugs, T-shirts, or even customizing products according to the user's needs.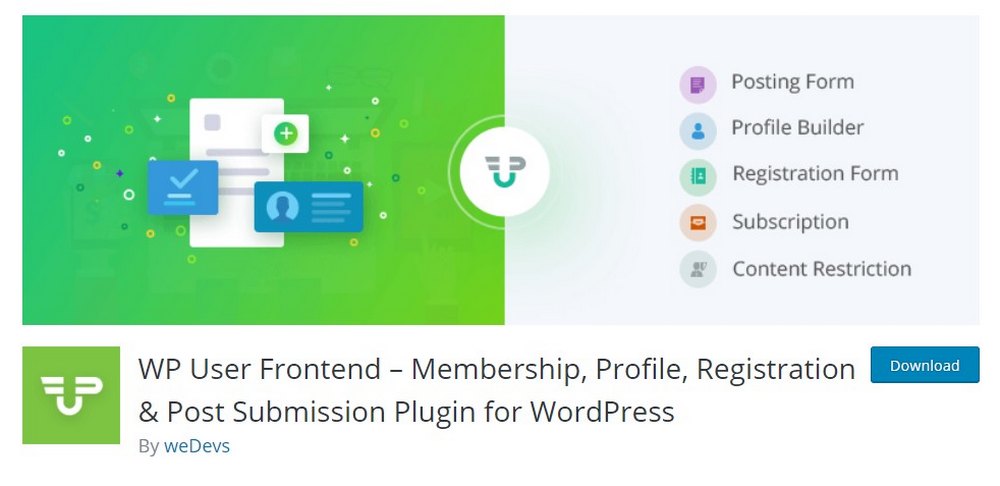 Price: Free / $49 per year
WP User Frontend is a useful plugin you can use to accept user submissions from your website. It's especially a great option for accepting guest posts and user-generated content for online magazines.
WP User Frontend, however, is more than just a file upload plugin. It also features systems for creating registration forms, user profiles, and even sell subscriptions.
To access all these features, you'll need to get the pro version. But the free plugin is more than enough for adding a basic user submission form to your website.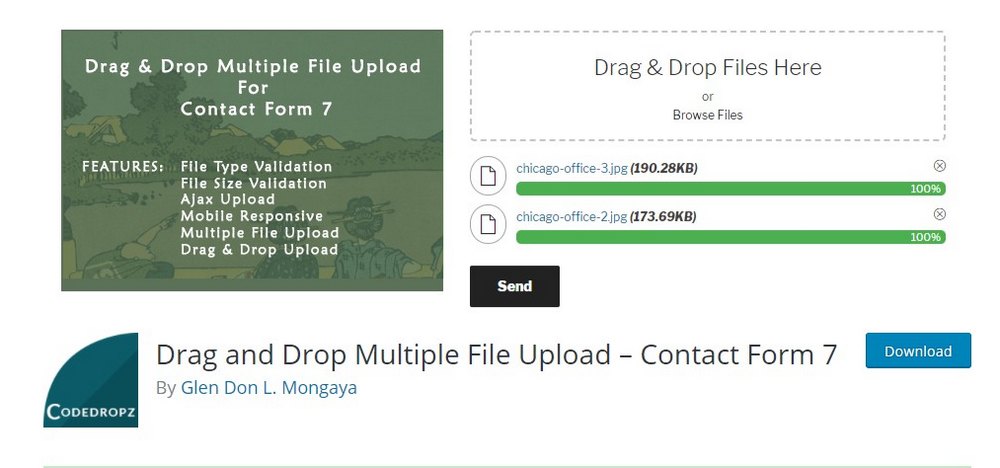 This plugin works similarly to Drop Uploader. It integrates with Contact Form 7 to add a simple and user-friendly file upload system to your contact forms.
A specialty of this plugin is that it's free to use and it adds a drag and drop file uploader to your website. You can also define accepted file types with validation, limit size and volume of file uploads, and add more functions to your upload system.
The plugin also has a premium version that adds advanced functions to the uploader for $20.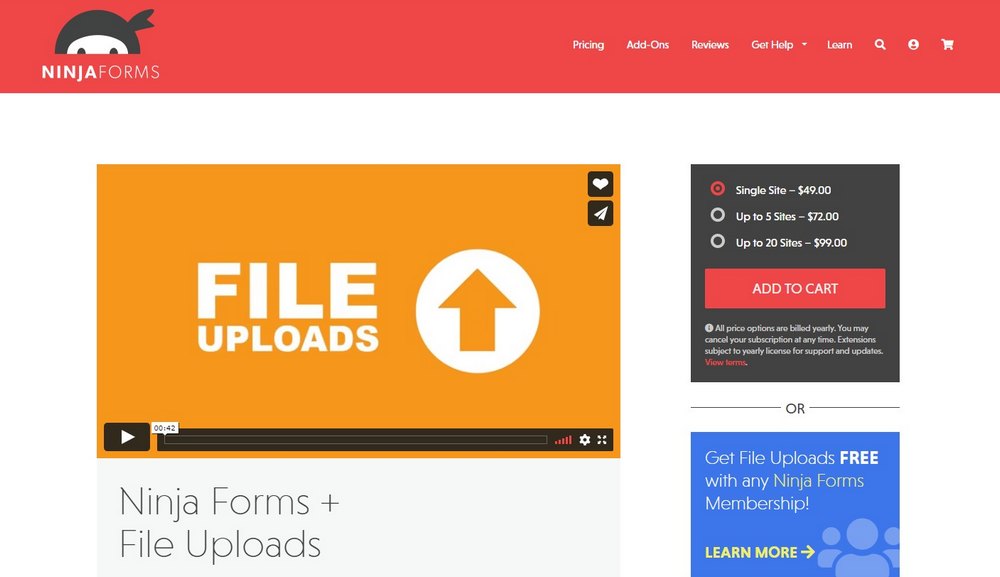 Ninja Forms is one of the most popular free form-building plugins available on WordPress. This is an add-on plugin that adds a file uploading function to Ninja Forms.
Using this plugin, you can accept file uploads from any form you create using Ninja Forms. You can also integrate with Dropbox, Google Drive, and Amazon S3 to safely store uploaded files in cloud storage.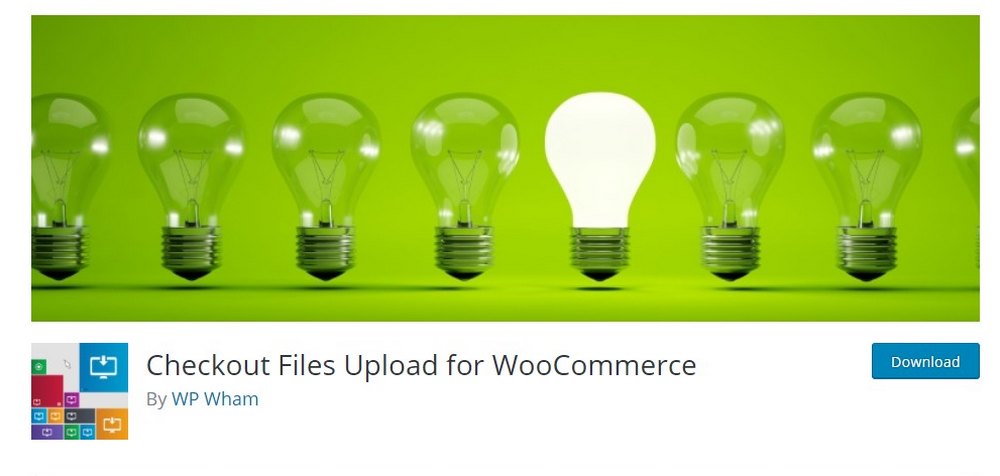 This free file upload plugin does a simple job and does it well. It adds a basic file upload option to the checkout page of your WooCommerce store.
Uploaded files get sent to the admin and the customer via email. It also allows you to add custom error messages, define accepted file types, and limit the file upload to appear when specific parameters are met.
How to Add File Uploads in WordPress
The way you add file upload functionality depends on the type of plugin you use and the goals you want to achieve. We'll show you how it works using the free WordPress File Upload plugin.
Step 1: Install the WordPress File Upload Plugin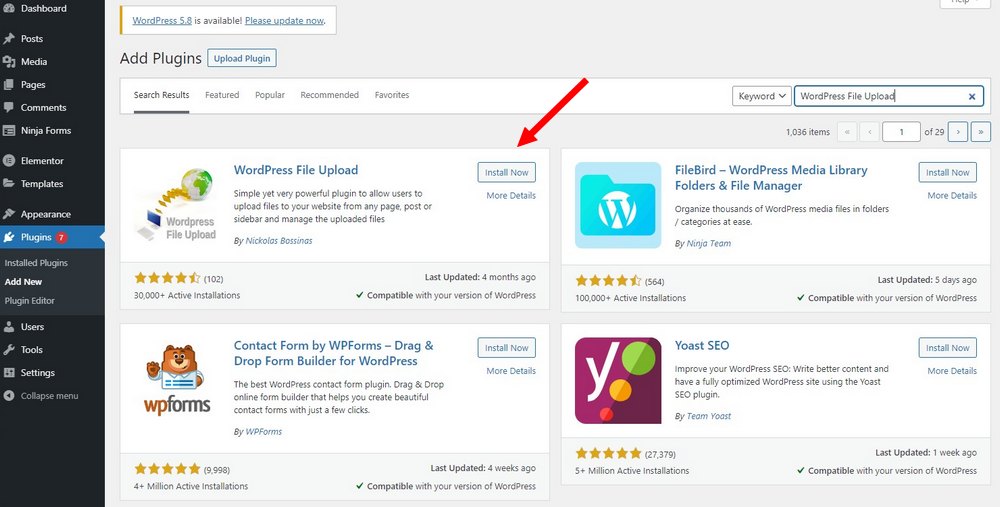 Go to Plugins >> Add New and search for the WordPress File Upload plugin. Then click Install and Activate.
Step 2: Add Upload Form to a Page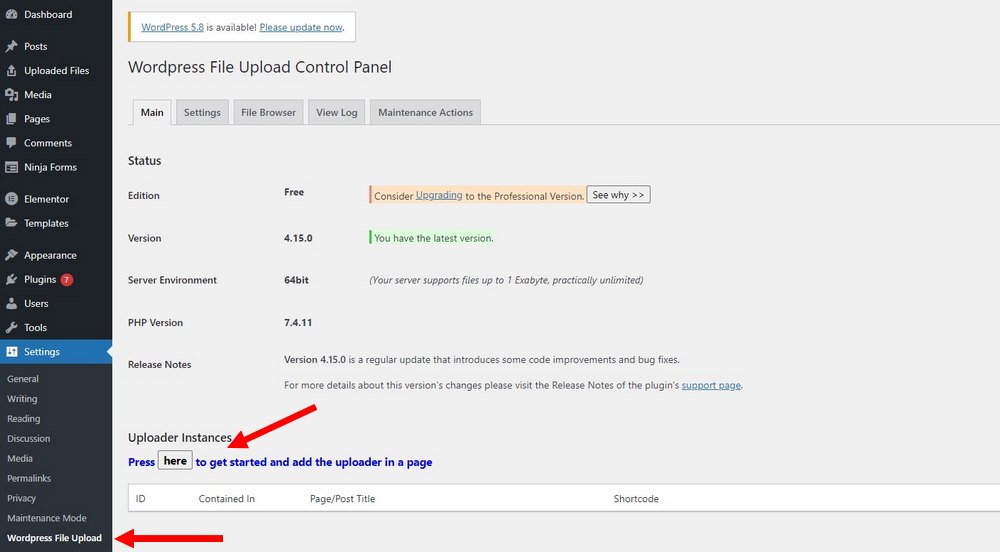 After installing the plugin, go to Settings >> WordPress File Upload page. From here you can create a plugin instance to add the upload form to a page.

Simply select a page on your website (eg: Contact page) to add the uploader.
After creating the instance, you can copy the shortcode and paste it anywhere on a page to make the upload form appear.
Step 3: Edit the Upload Form Placement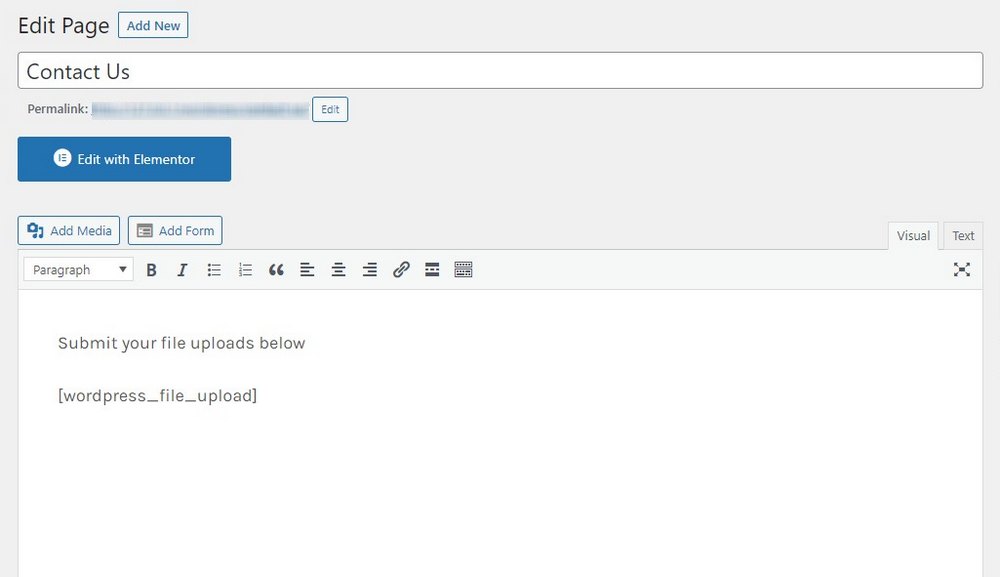 Make sure to edit the page to arrange for the uploader to appear in a convenient place. Hit the Publish button once you're done.
Step 4: Manage the Uploaded Files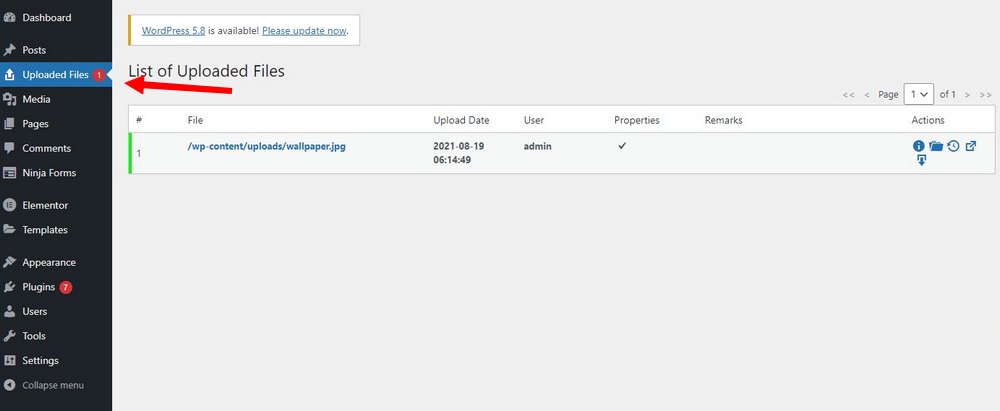 You can also manage all of the uploaded files directly from the WordPress dashboard. A new tab will appear for the Uploaded Files. From there, you can download the files.
Conclusion
As we've mentioned before, the process for adding file uploads will be different based on the plugins you use. But it'll be an easy process and there's no coding involved.
Hopefully, you'll be able to use this new function to make your website more useful and convenient to your visitors as well as your business.
If you're in the market for a new theme, be sure to check out our premium WordPress themes bundle. It includes more than 60 themes for the price of one.
Looking for WordPress hosting? We use Kinsta. They offer world-class WordPress hosting, built to keep your website fast, secure, and always online.