10+ Best WordPress Apps (Mac, iPhone, Android + More) For Blogging
One of the best features of WordPress is its ease of use. The content management system (CMS) is so easy to use that you can even manage your website using your phone.
Whether you're taking a long train ride on your way to work or simply want to write a blog post while you're at the park, there are many useful WordPress apps you can use to blog on-the-go.
In this post, we take a look at some of the useful WordPress blogging apps available on iPhone, Android, Mac, and PC. With the help of these apps, you'll be able to write, publish, and manage your WordPress blog using your phone from anywhere in the world.
All of the apps in this list are free to use or comes with a free plan so you can start using them right away. Have a look.
Get everything you need to build your next website with one simple subscription. From $16 per month, get unlimited access to nearly 2 million WordPress themes, web templates, fonts, graphics, and photos.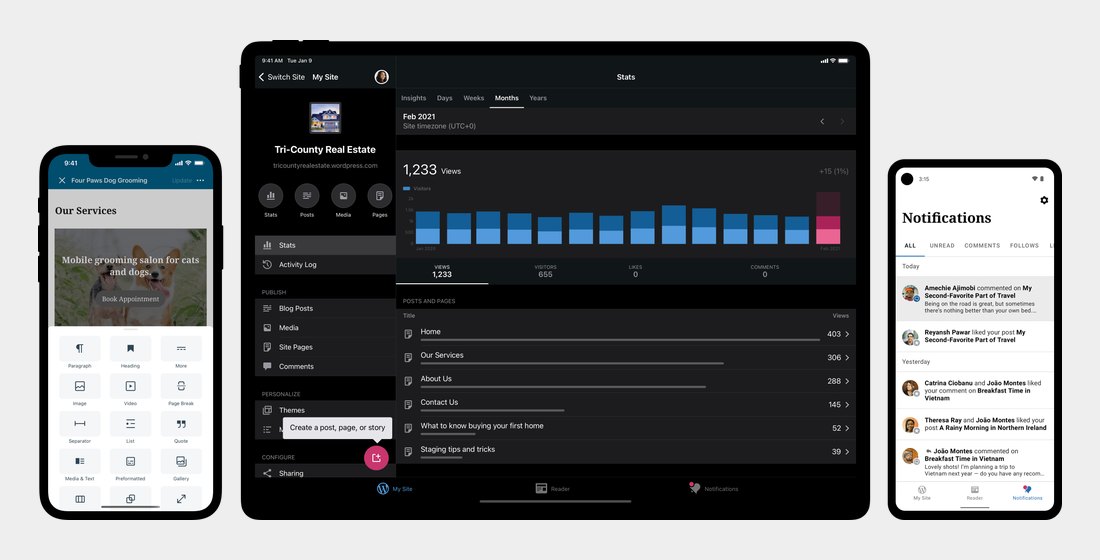 Available On: Android, iOS
The official mobile app for WordPress is a must-have for every blogger who uses the CMS. Using the app, you can easily manage your website, publish new posts, upload images, reply to comments, and do much more.
The Android and iOS apps for WordPress support both self-hosted websites and blogs on WordPress.com. You can even use the app to write and edit your articles using your phone or tablet.
Main Features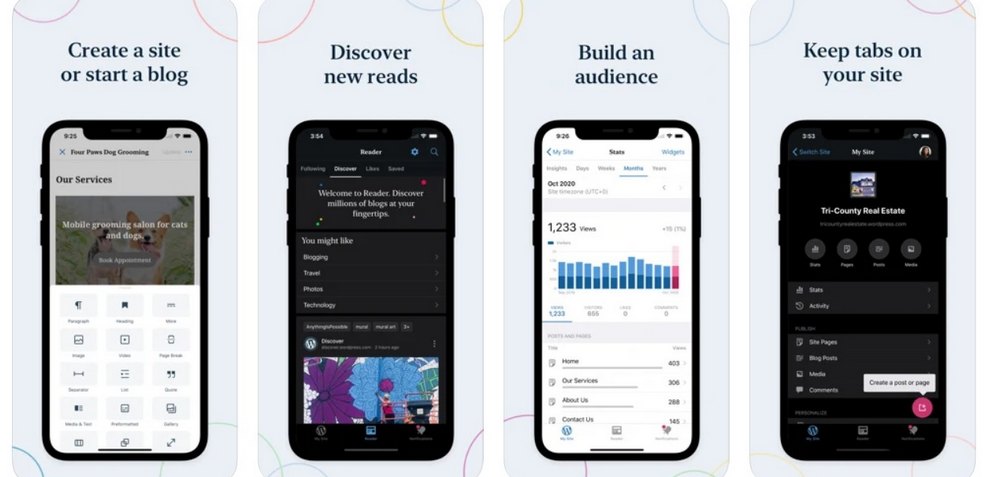 Write, edit, and publish blog posts using your phone or tab
Get notifications for new comments and reply to them instantly
Upload and manage new images and videos
It's free to download and use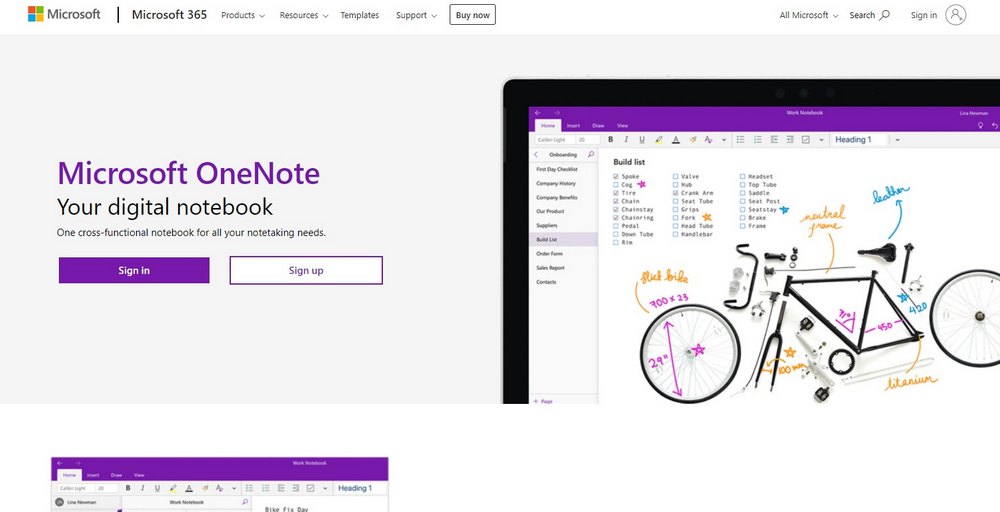 Available On: PC, Mac, Android, iOS
You'll need a good note-taking app to jot down your ideas and write drafts whenever you feel like writing. OneNote is a great app for this task. While there are other note-taking apps out there, OneNote is free to use without limitations.
OneNote also works seamlessly with Microsoft Word so you can export your notes as Word Docs or PDFs. Since the app is available on mobile and desktop platforms, you can easily sync your notes between devices as well.
Main Features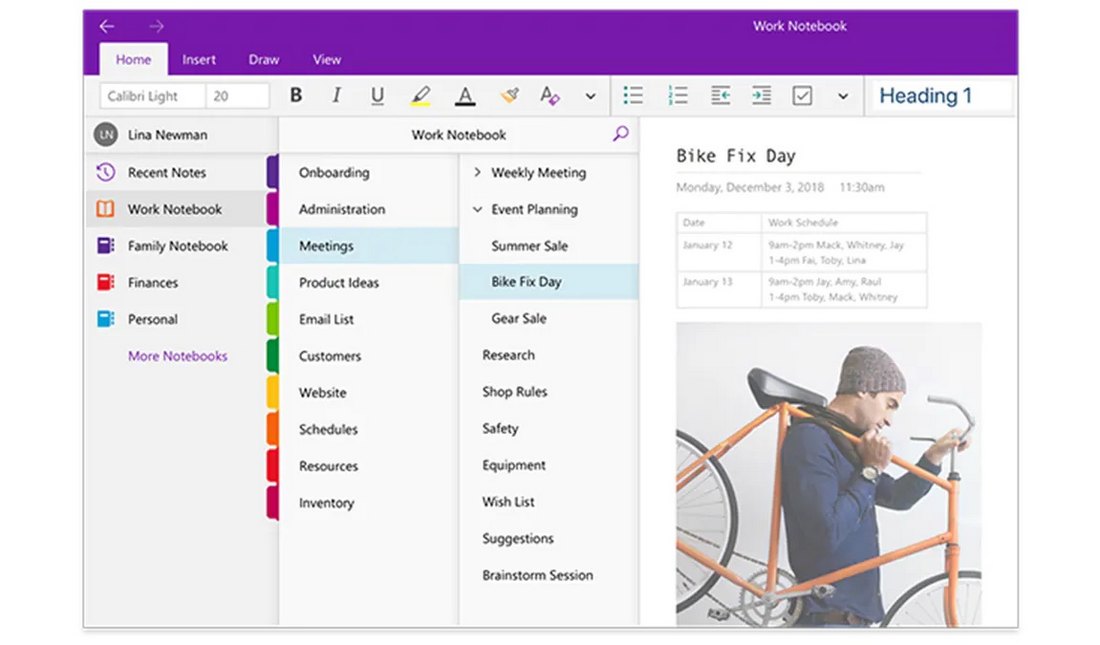 Take notes on the go using your phone, tab, or laptop
Organize and sync all your notes between devices
Ability to draw and annotate notes
It's free to install and use on as many devices as you like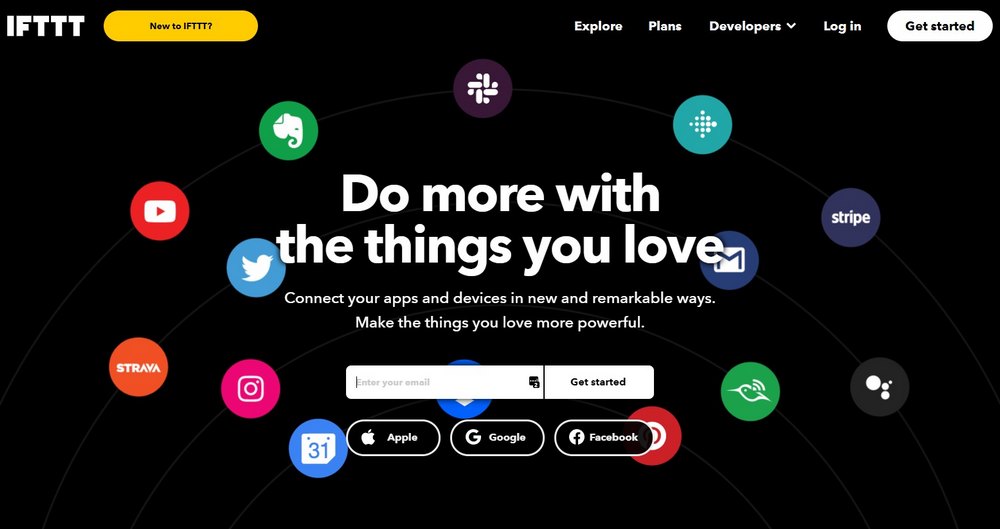 Available On: Android, iOS, Web
If This Then That (IFTTT) is a platform that allows you to connect third-party apps and services together to create unique functions called Applets. And it offers lots of useful WordPress-related Applets that will make your blogging tasks effortless.
For example, there are Applets that allow you to connect WordPress with Tumblr to automatically cross-post your new blog posts on Tumblr. Or Tweet new blog post links to Twitter. And much more.
Main Features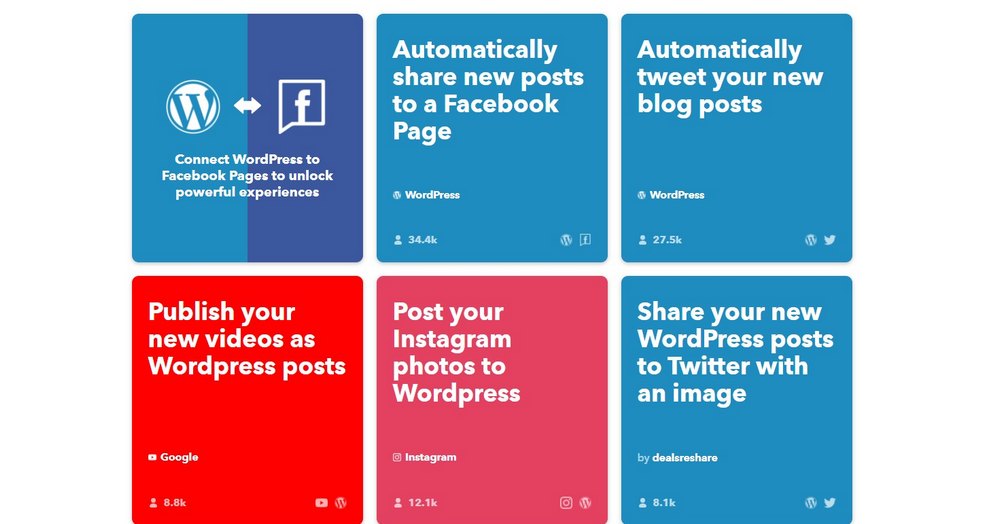 Connect dozens of apps with WordPress to create unique tasks
Automate your social sharing process
Cross-post new blog posts on Tumblr and BlogSpot
Run up to 3 active Applets for free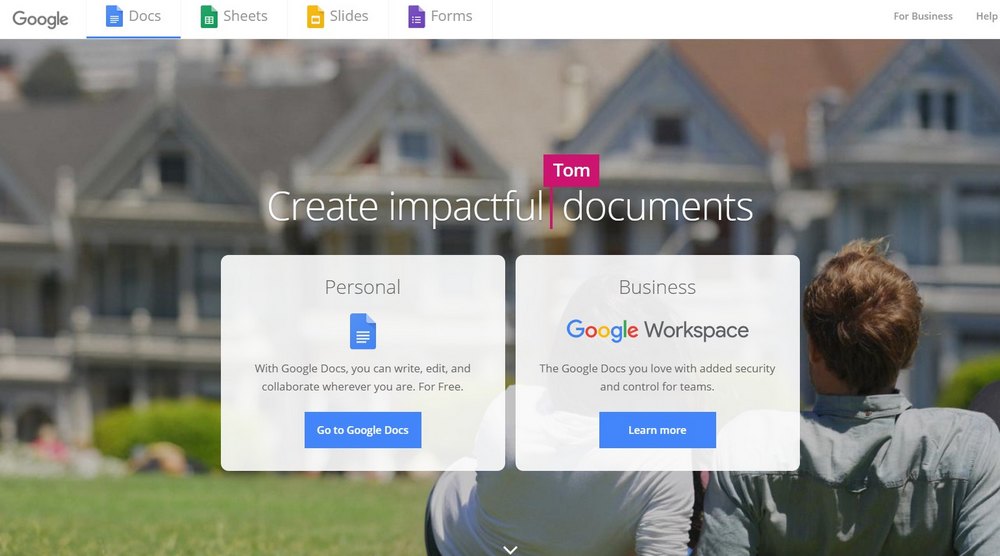 Available On: Android, iOS, Web
When it comes to writing long articles using your phone, Google Docs is the perfect app for the job. While the Microsoft Word app is quite popular, the Google Docs app has a feature that makes writing on mobile a whole lot easier.
This app supports voice typing. It allows you to simply speak into the microphone on your phone and the app automatically transcribe it onto the Google Doc. It will help save you all the trouble of having to use a tiny keyboard to write articles.
Main Features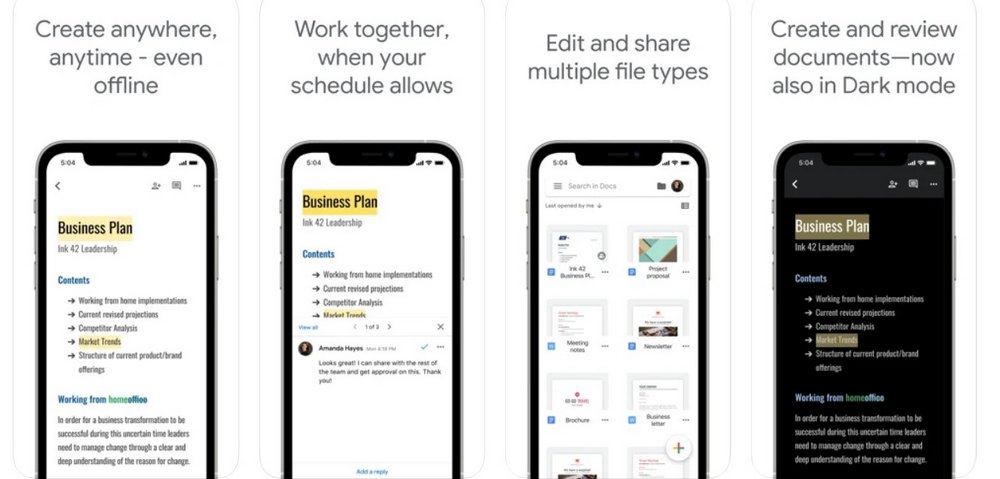 Use voice typing to write long articles without having to type a single word
Sync your articles across mobile and desktop devices
Easily share articles with others to get feedback
Use add-ons to add more functions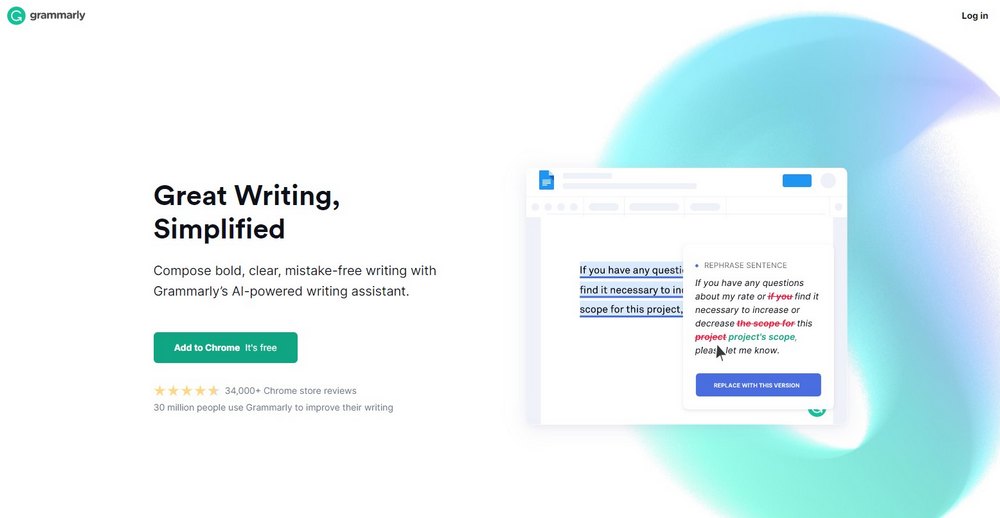 Available On: Android, iOS, PC, Mac
Grammarly is a writing tool that uses AI technology to automatically detect and fix your grammatical errors. This tool connects with MS Word and Google Docs seamlessly on desktop devices. And it comes as a special keyboard on mobile devices.
With the Grammarly Keyboard app, you can easily write articles on your phone without having to worry about bad grammar. It offers real-time writing suggestions for quickly fixing your errors as you type along.
Main Features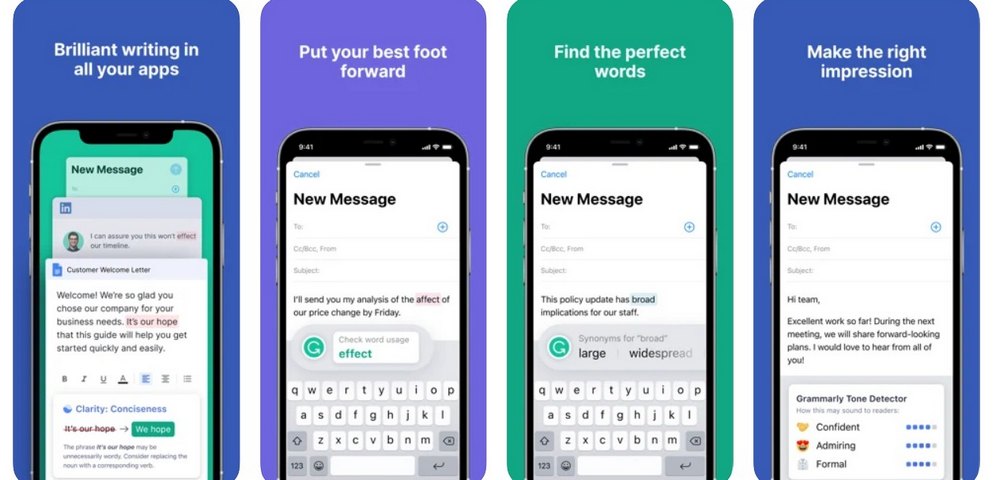 Fixes your grammar and spelling errors while you're typing
Offers vocabulary and tone suggestions
Seamless integration with MS Word and Google Docs on desktop
Get writing stats and manage docs on the cloud on iPad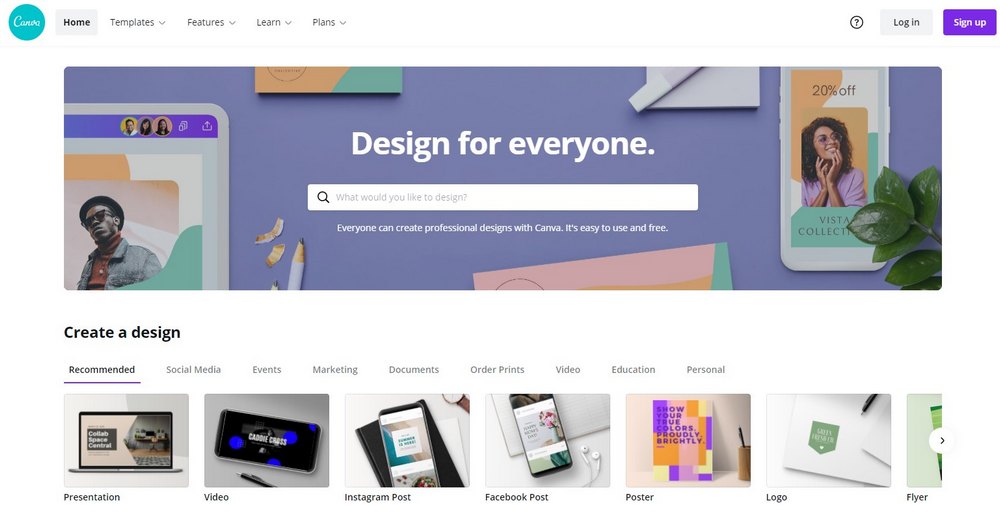 Available On: Android, iOS, Web
If you want to design cool header images for your blog posts or make infographics using your phone, Canva is a great free app you should try out.
Canva includes many different pre-made templates that you can use for free to make attractive graphics for your blog posts without any graphic design knowledge. The mobile app is very easy to use and lets you directly download images as JPG files.
Main Features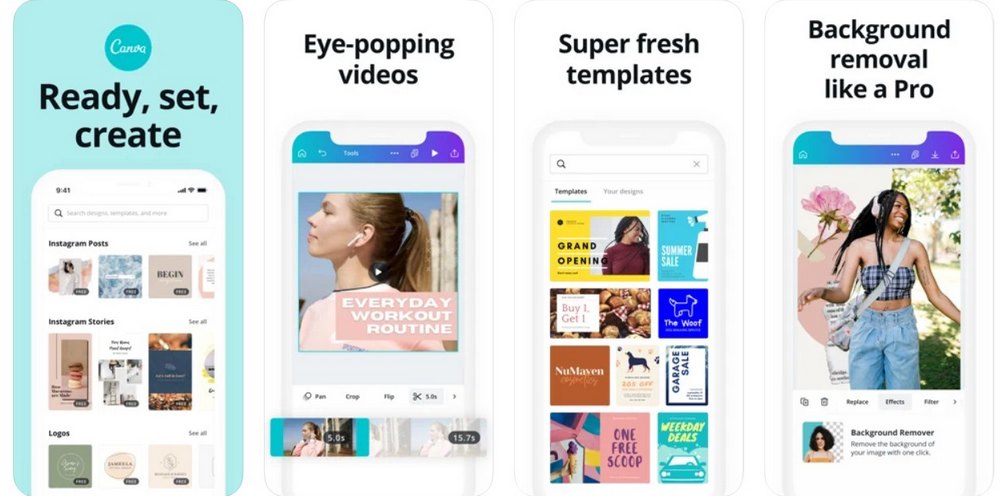 Design blog header images without design knowledge
Make short infographics and images for blog posts
Choose from hundreds of pre-made template designs
Download images to your phone
Available On: Android, iOS
As a blogger, you need to stay up to date on the latest things happening in your industry. With Feedly, you can easily follow your favorite blogs and topics in one place to read articles using your phone.
Feedly is an RSS reader that features a beautiful user interface with lots of useful functions. You can also use it to do research for your blog posts as well.
Main Features
Read the latest posts from your favorite blogs
Follow topics to learn new things every day
Save articles to read later
Research articles from thousands of websites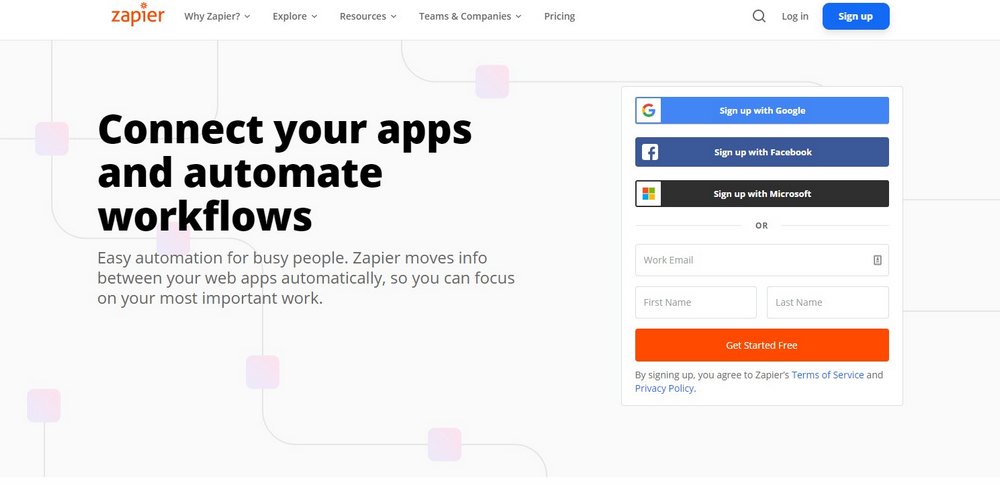 Zapier is another platform that connects WordPress with hundreds of other third-party apps, similar to IFTTT. The main difference is that Zapier doesn't have a mobile app but offers more integrations and functions.
With Zapier, you can even connect WordPress plugins with different apps and services. Like getting Slack notifications for new blog posts, publishing WordPress posts on LinkedIn, and much more.
Main Features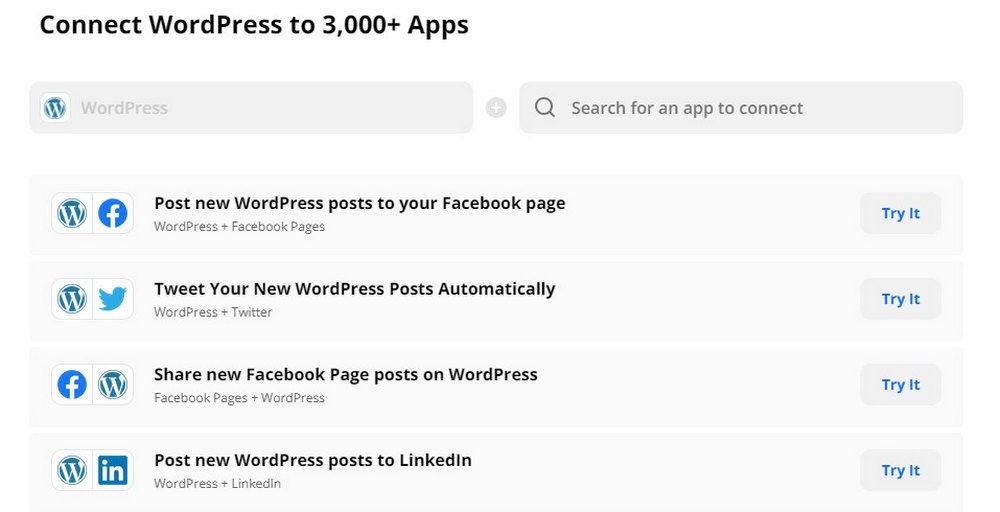 Integrate WordPress with hundreds of apps to create unique tasks
Connect with WordPress plugins like OptinMonster and WooCommerce
Generous free plan to create up to 100 tasks
Automatically post to social media channels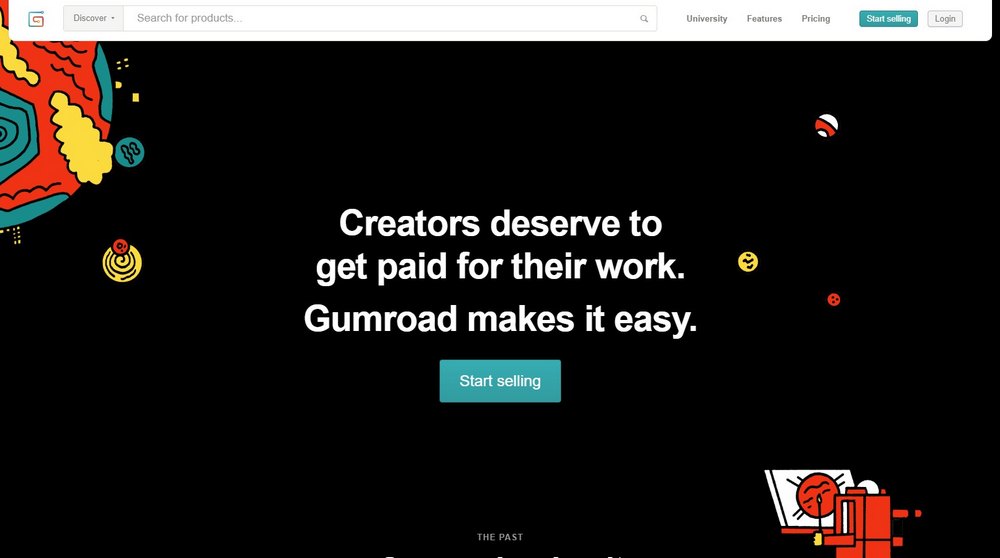 Available On: Android, iOS
A great way to monetize your blog is to sell a product like eBook, a course, or a coaching program. With Gumroad, you can easily sell such products and manage your account on-the-go.
Gumroad is the go-to platform for selling digital products. It even supports subscriptions so you can sell training programs and coaching sessions through your blog.
Make sure to download the Gumroad Dashboard app (not the library app) to manage your account.
Main Features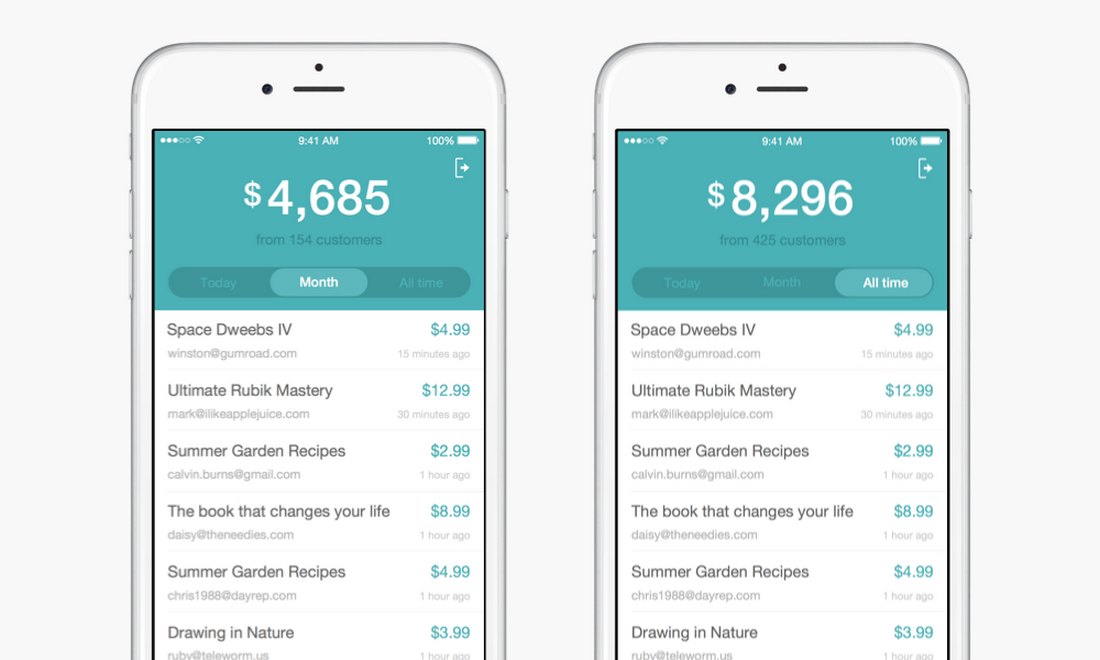 Easily track sales for products on your phone
Get notifications for new sales
Connect with Apple Watch to get notifications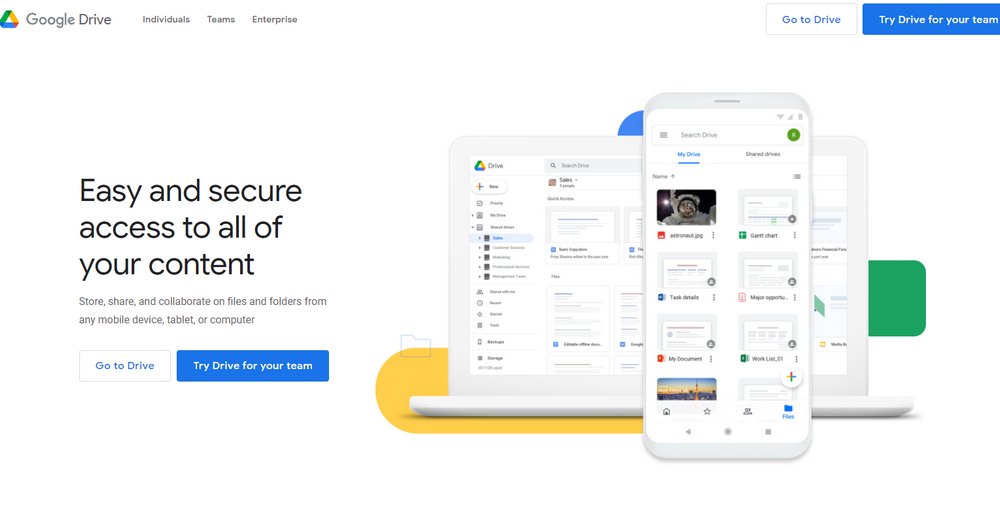 Available On: Web, Android, iOS
If you use Google Docs to write articles, everything you write will be saved in your Google Drive. But, if you also need a place to organize your drafts, images, and other files related to your blog, Google Drive is a great cloud storage you can use for free.
Google Drive is also available on Zapier. You can use the app to connect your Drive with WordPress to automatically save media files uploaded from WordPress in a Google Drive Folder, backup posts as text files in Drive, and much more.
Main Features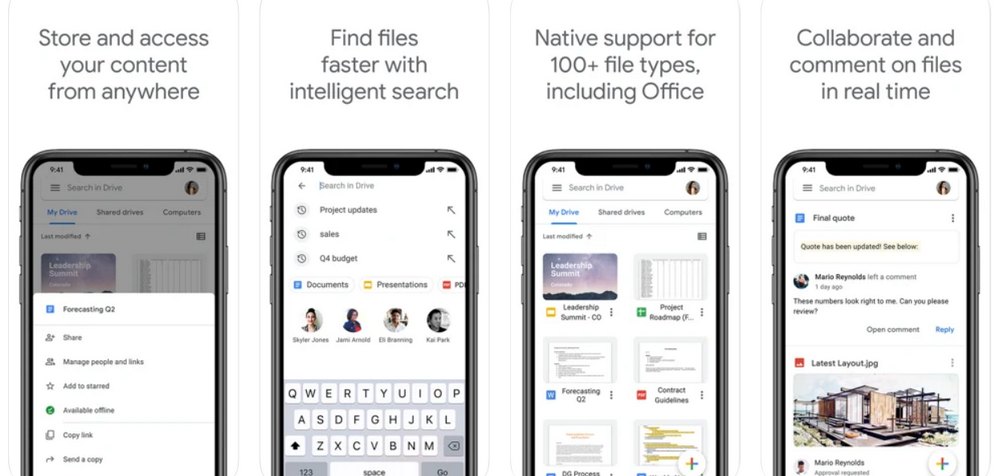 Easily store and manage your files on the cloud
Get 15GB of storage space for free
Manage your files on your phone using the mobile apps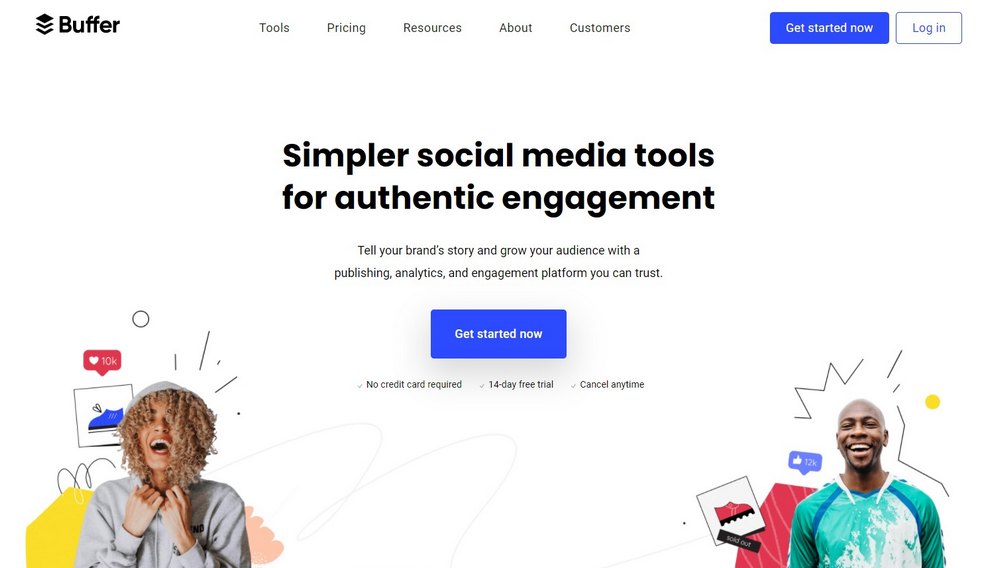 Available On: Android, iOS, Web
Buffer is a social media scheduling tool you can use to easily share your blog posts across multiple social networks. Using Buffer, you can schedule posts to be published later and connect up to 3 different social accounts for free.
With the help of an app like IFTTT or Zapier, you can even connect Buffer with WordPress to automatically add new blog posts to your Buffer schedule.
Main Features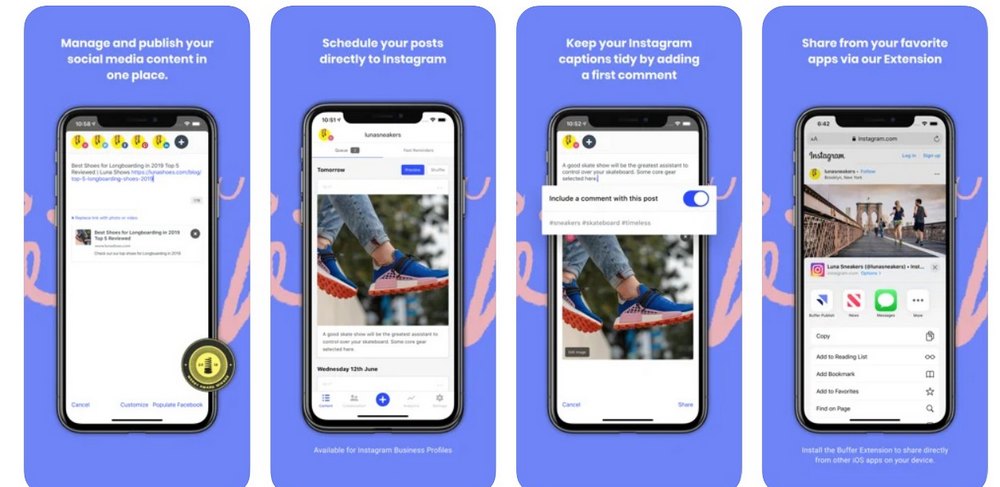 Create a social media publishing schedule
Connect up to 3 social accounts, including Instagram, for free
Supports Twitter, Facebook, Instagram, and LinkedIn
Get analytics and engagement features with premium plans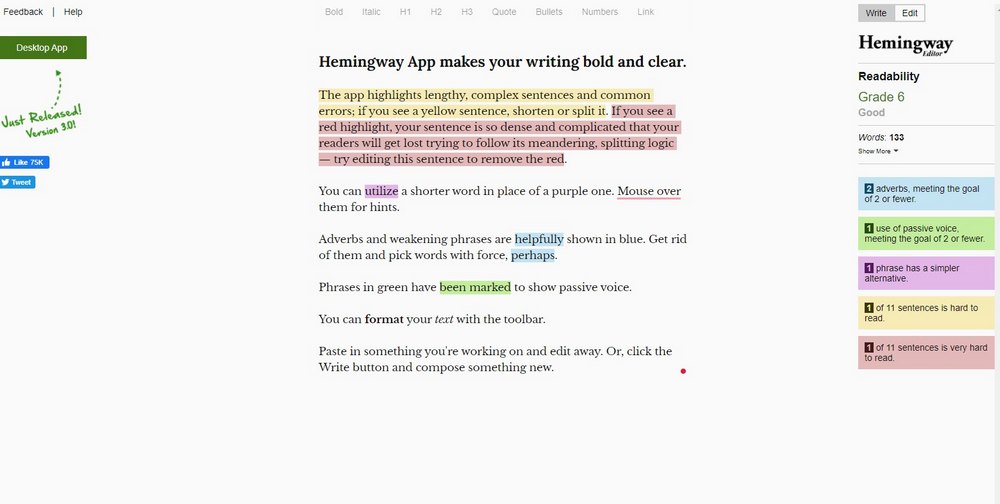 Available On: Web, Mac, PC
Hemingway is a useful app you can use to analyze and optimize your blog posts for readability. Using the app, you can fix your writing errors, get rid of unnecessary sentences and adverbs.
The web-based version of the Hemingway app is free to use. You can also download the desktop version for PC or Mac for $20.
Main Features
Optimize your articles for readability before publishing
Fix sentences to make them easier to read
Get rid of adverbs and passive voice sentences
Conclusion
With a combination of the right apps, you can completely manage your blog using your phone or tablet. And with apps like Zapier, you can even automate most of your blogging tasks to save time.
Hopefully, you can now start blogging no matter where you are. No more excuses, get started on developing that dream blog right away.
If you're in the market for a new WordPress theme, be sure to check out our exclusive themes bundle. It features 60+ themes for the price of one, including some great blogging themes.
Looking for WordPress hosting? We use Kinsta. They offer world-class WordPress hosting, built to keep your website fast, secure, and always online.