13+ Modern WooCommerce Store Examples + Theme Suggestions
If you're thinking about launching an online store, now is the best time to get started. You don't need to have web design experience or hire web design agencies to build an online store. With WordPress and WooCommerce, you can build your own online store within minutes. All it takes is a good service or a product to sell.
Whether you want to open an online T-shirt shop or hand-made crafts store, WooCommerce is the best platform you could use to build a complete eCommerce website. It's affordable, flexible, and gives you complete control over your business.
To help you find inspiration to make your own store, we handpicked a few incredible online stores built with WordPress and WooCommerce. If you're not sure how to build your online store, these WooCommerce website examples will give you more than a few great ideas.
In fact, we've also found WooCommerce themes with matching designs for each example as well. You'll be able to use the suggested themes to build a store that looks almost exactly like the example website.
Get everything you need to build your next website with one simple subscription. From $16 per month, get unlimited access to nearly 2 million WordPress themes, web templates, fonts, graphics, and photos.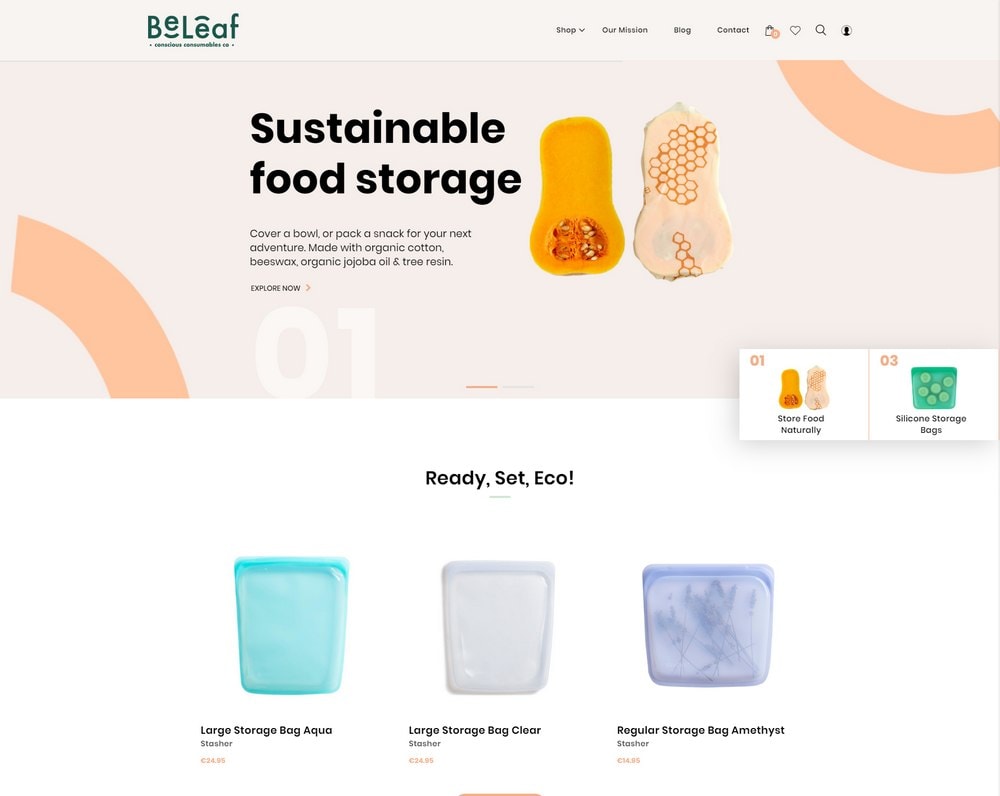 Every idea is worth trying out these days, no matter how weird it is. In fact, that weird idea you had that people keep laughing at could end up earning a million dollars someday. Beleaf is an online store that has a similar concept.
Beleaf is a store that sells unique covers for storing food. The covers are made of organic cotton and they are a great replacement for plastic covers and containers. It's a great product that makes everyone environmentally-friendly.
The website for Beleaf is also built with WooCommcerce and features a stylishly modern design that attracts attention. The website homepage focuses on promoting its cotton products as well as other variations.
Recommended Theme: Kable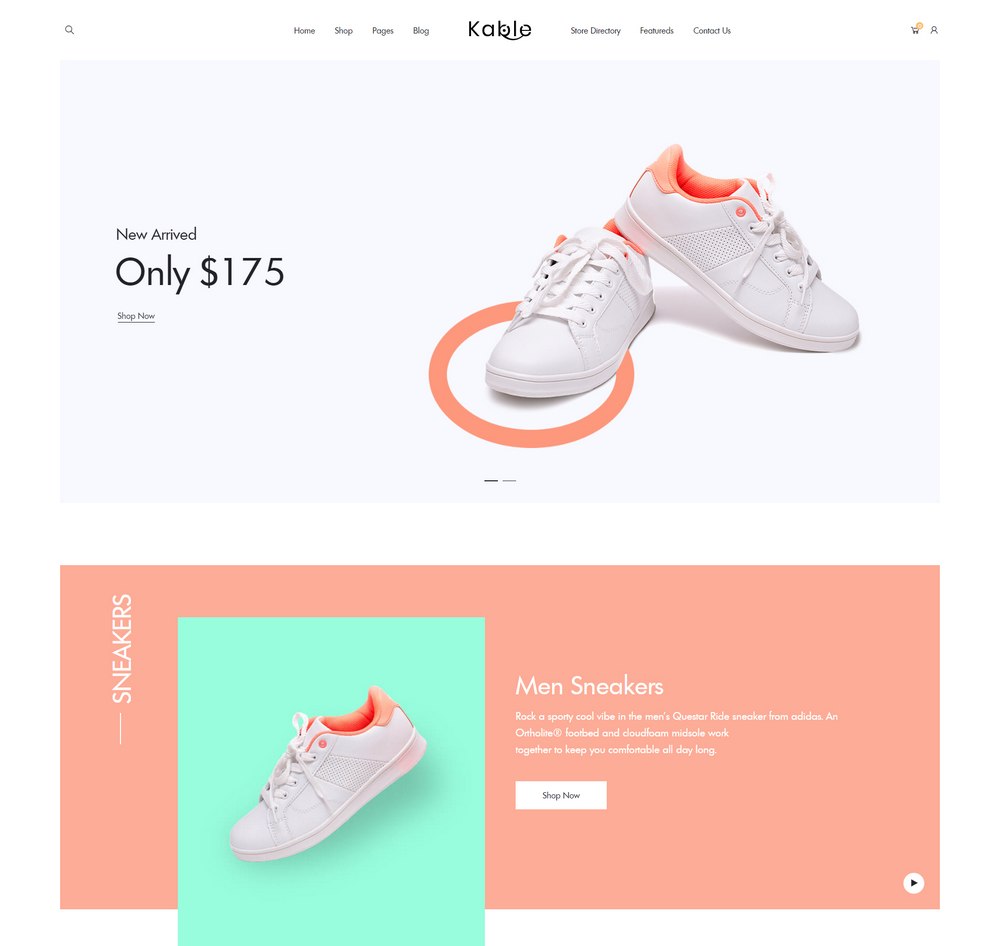 If you enjoy knitting adorable clothing items for your pets, share some of those on Instagram and see how people react. And then setup a store and start selling them. All it takes is an idea. Kable is a WooCommerce WordPress theme you can use to build a great store to sell unique products. Use it to make your store.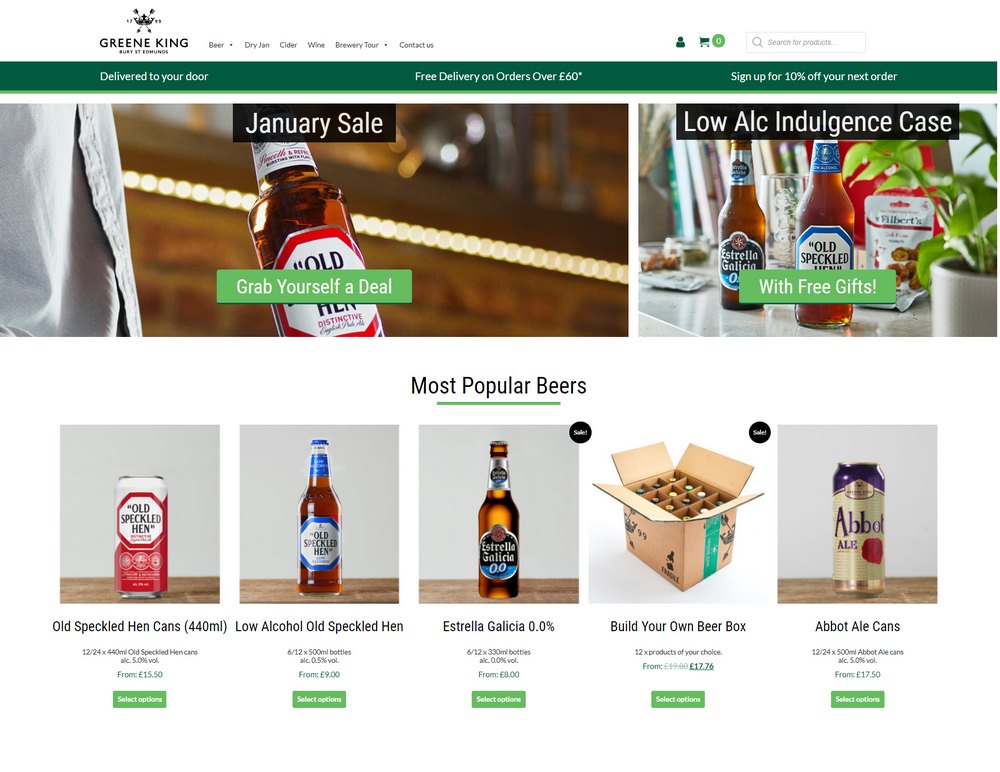 With the right color combination, you can make any design more attractive. Greene King website uses the same tactic to give a modern and trendy look to its WooCommerce shop.
If you're planning on setting up a website for a drink brand, brewery, or pub, you can take a few great lessons from the Greene King website. This brewery from the UK uses a stylish design to grab the attention of its visitors.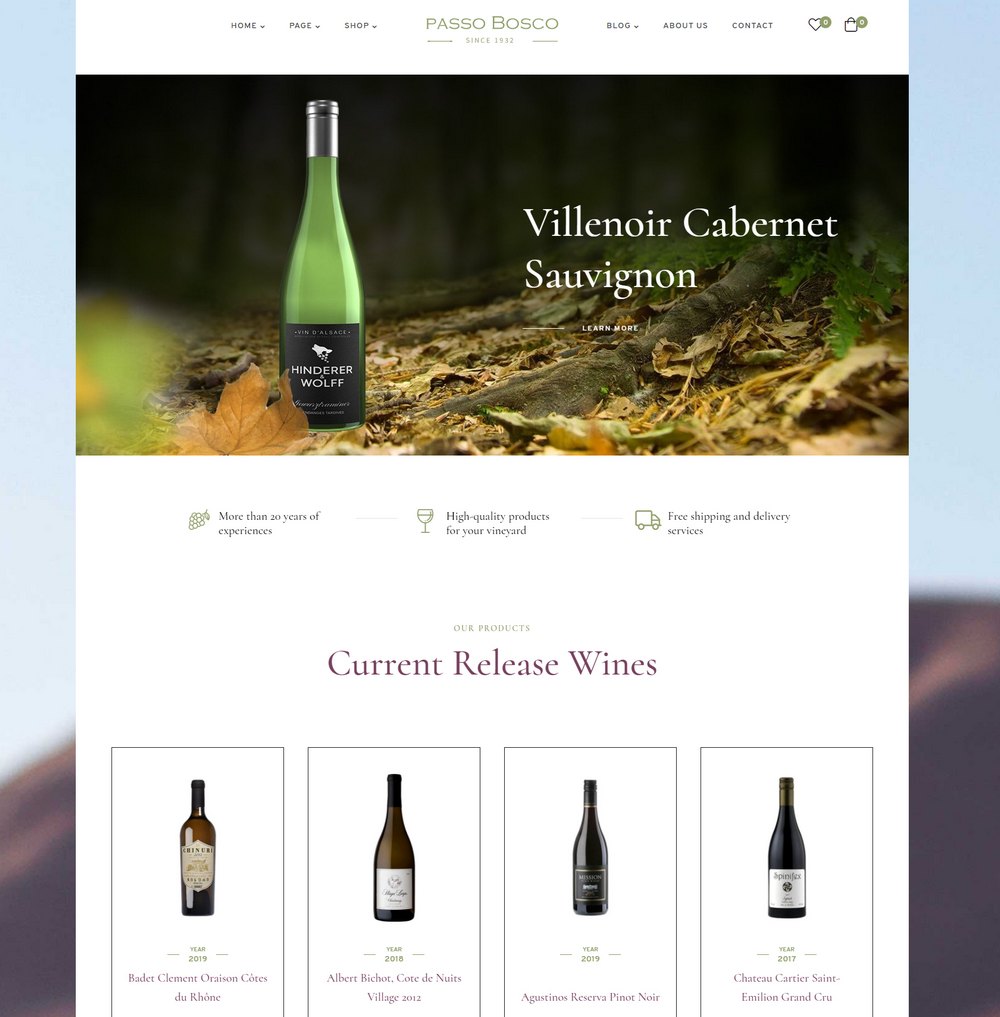 Sometimes, using fewer colors and elements is the best way to give a more fancy look to your website. Passo Bosco is a WooCommerce theme you can use to design such websites for wine, vineyard, and drink brands.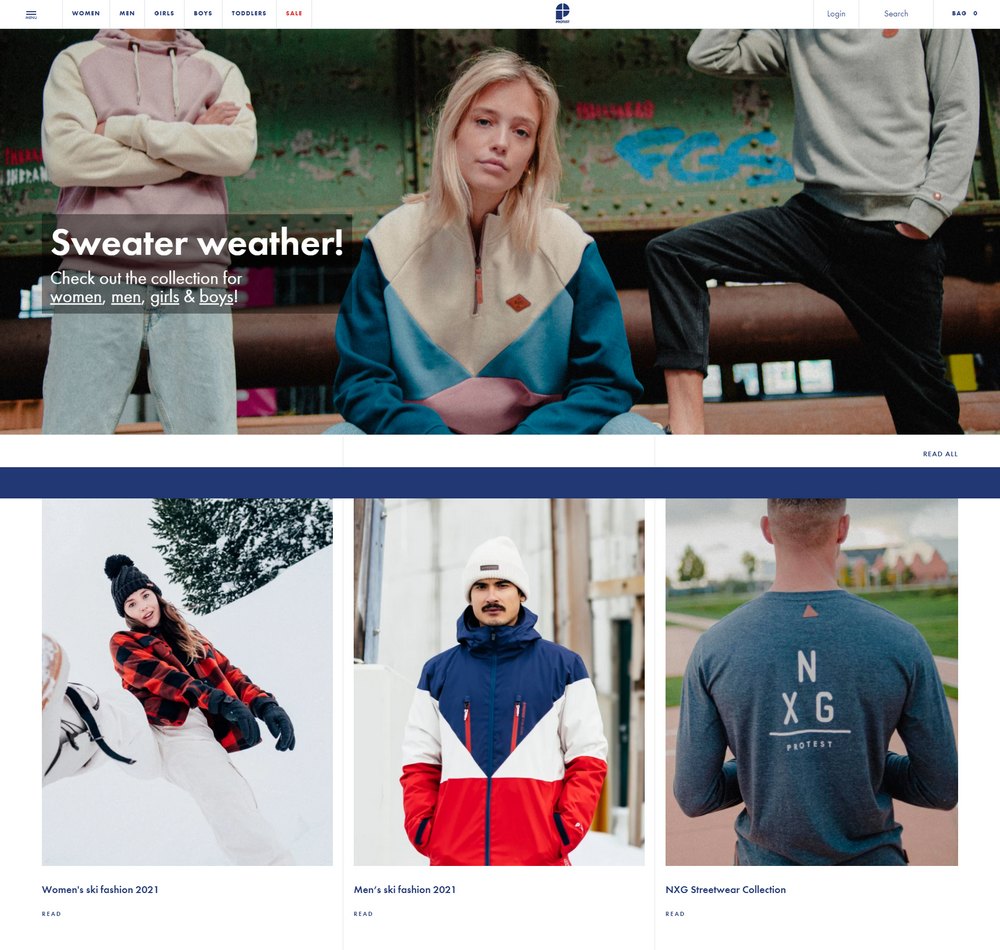 Using big bold images is not only a great way to showcase products but it also helps attract attention to your website. Protest sportswear website is a great example of that.
Protest is a unique WooCommerce store that specializes in stylish sportswear and streetwear. The brand uses a very visual-centric design for the website homepage featuring large image previews of its products.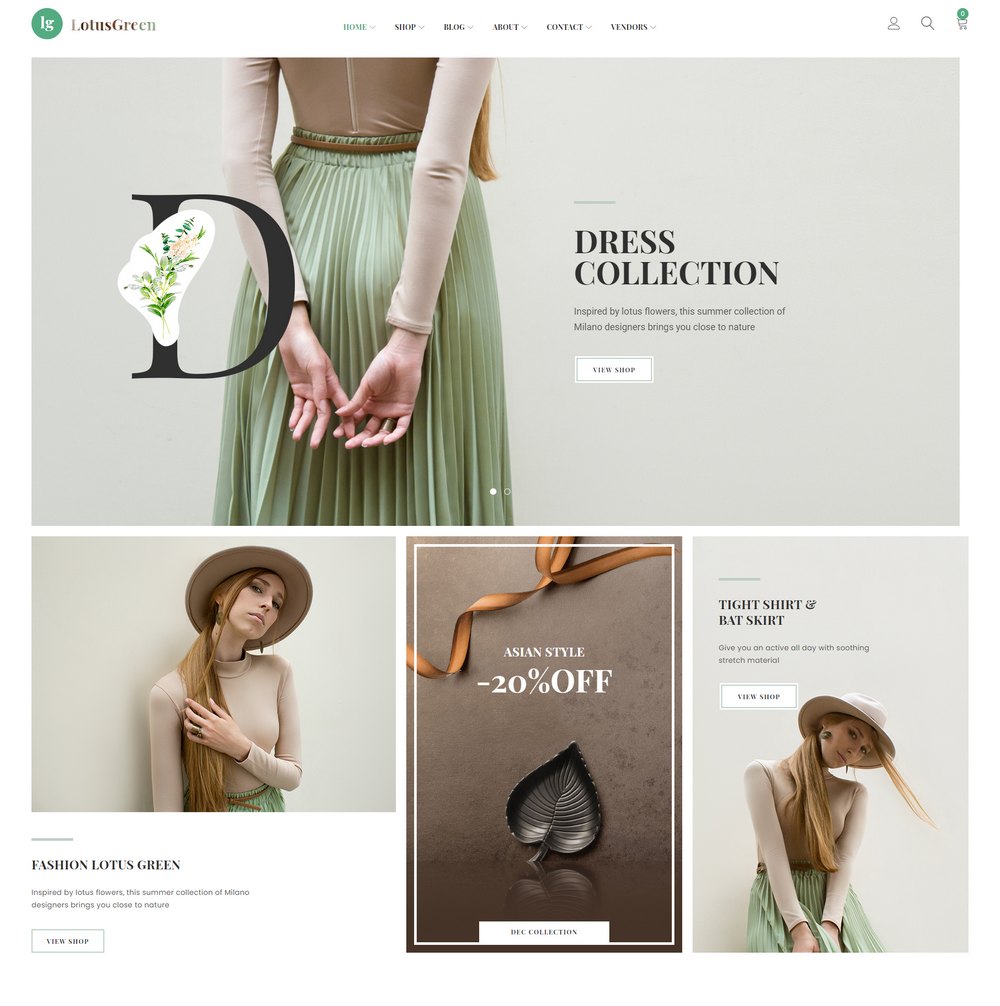 If you also want to use big images to showcase your products on your WooCommerce shop, LotusGreen WordPress theme offers plenty of choices. It's a multipurpose theme that includes templates for fashion, automotive, food, and furniture stores.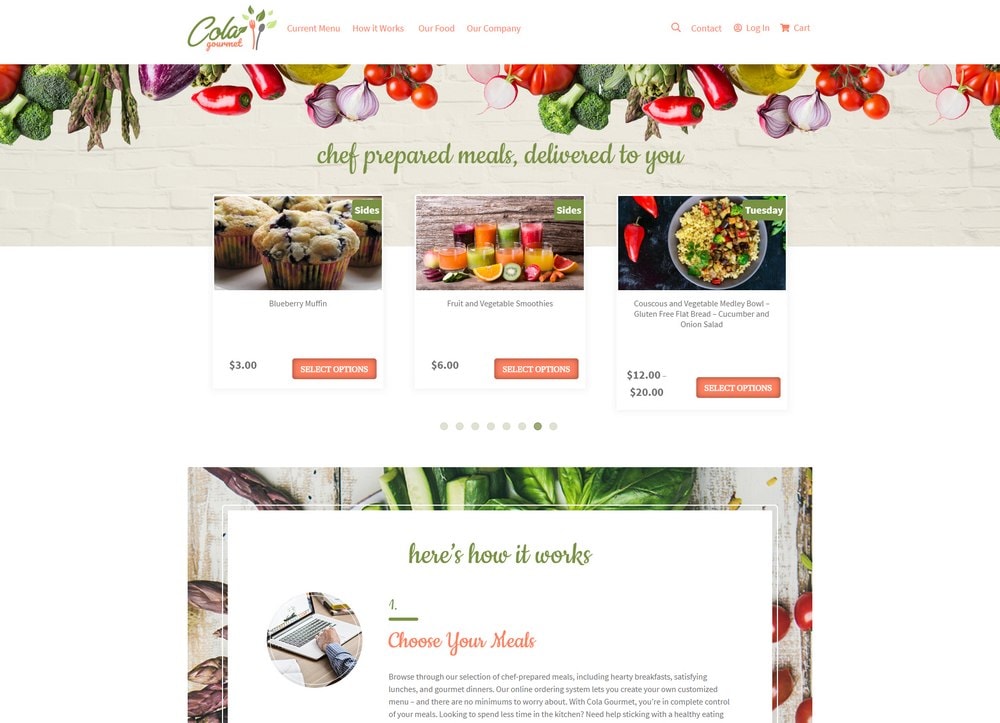 If people keep admiring that special dish you make, why not turn it into an online business? Cola Gourmet follows a similar concept. This online store sells gourmet food dishes and delivers them right to their customers.
Cola Gourmet website also features a very effective design. It showcases the tasty dishes right on the header section without wasting any space on the homepage. You won't have to scroll too far to make up an appetite.
Recommended Theme: Selena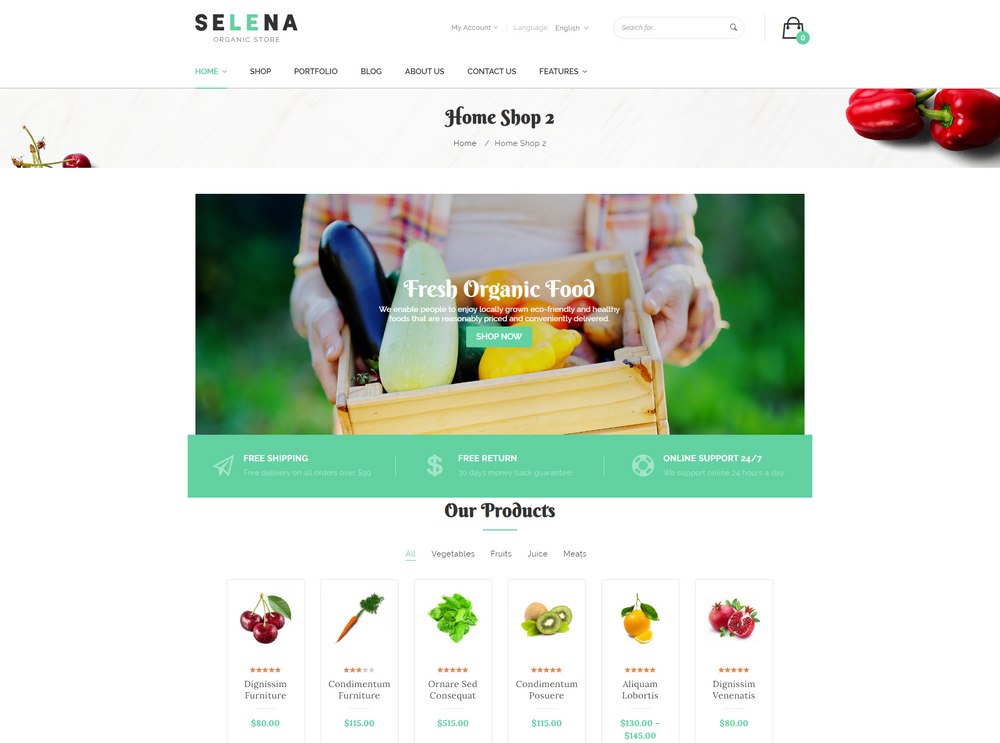 If you think creatively, you could also start a similar website. All it takes is a signature dish and an account on Uber Eats to deliver the food. Selena is a great WooCommerce theme you can use to quickly setup a website to start selling your food products. It has multiple homepage designs as well.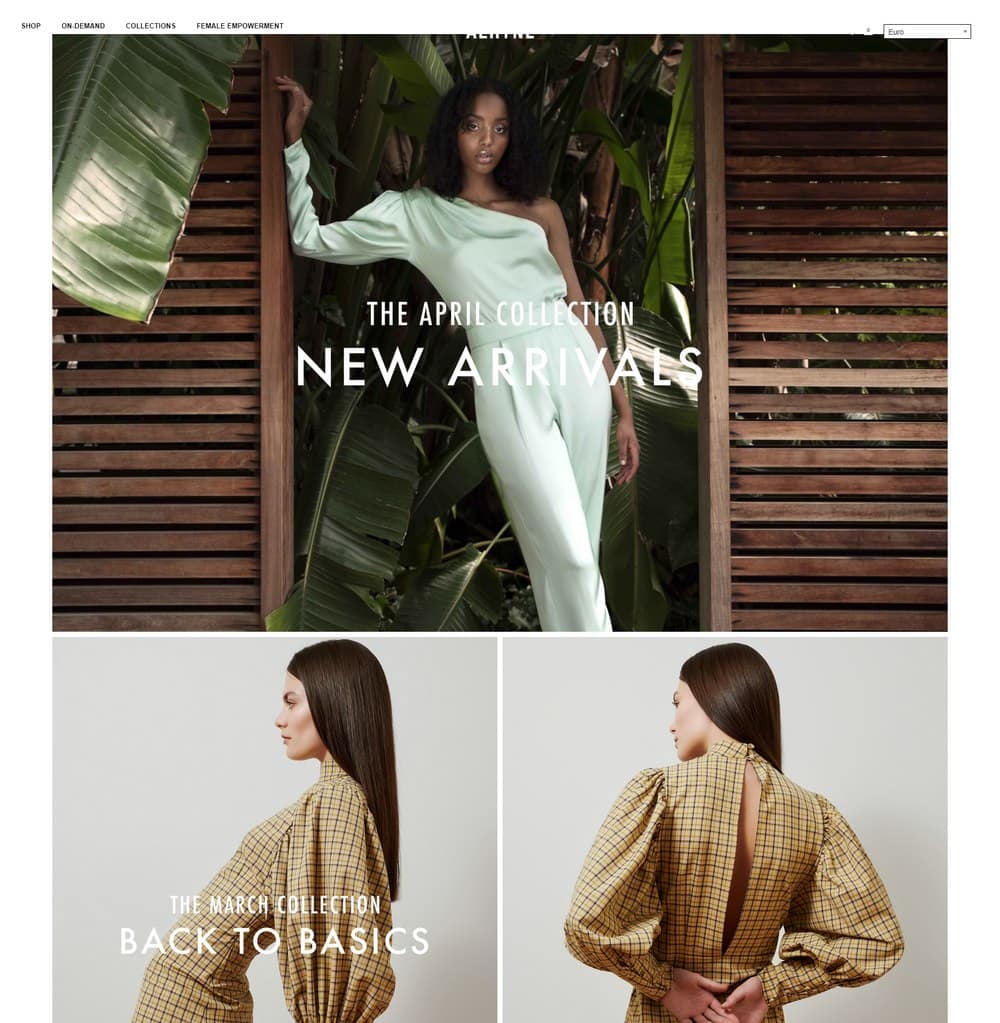 Fashion is more than just about style. It can also be a medium of empowering women. The Swedish fashion brand, Aéryne's main goal is exactly that.
This fashion website focuses on more unique and edgy fashion wear and designs for women. With a goal of empowering confident women of all races and cultures.
The store itself is designed in a way to showcase the unique apparel designs of the brand. The large image previews of the products certainly help grab the attention of the visitors as well.
Recommended Theme: Nitan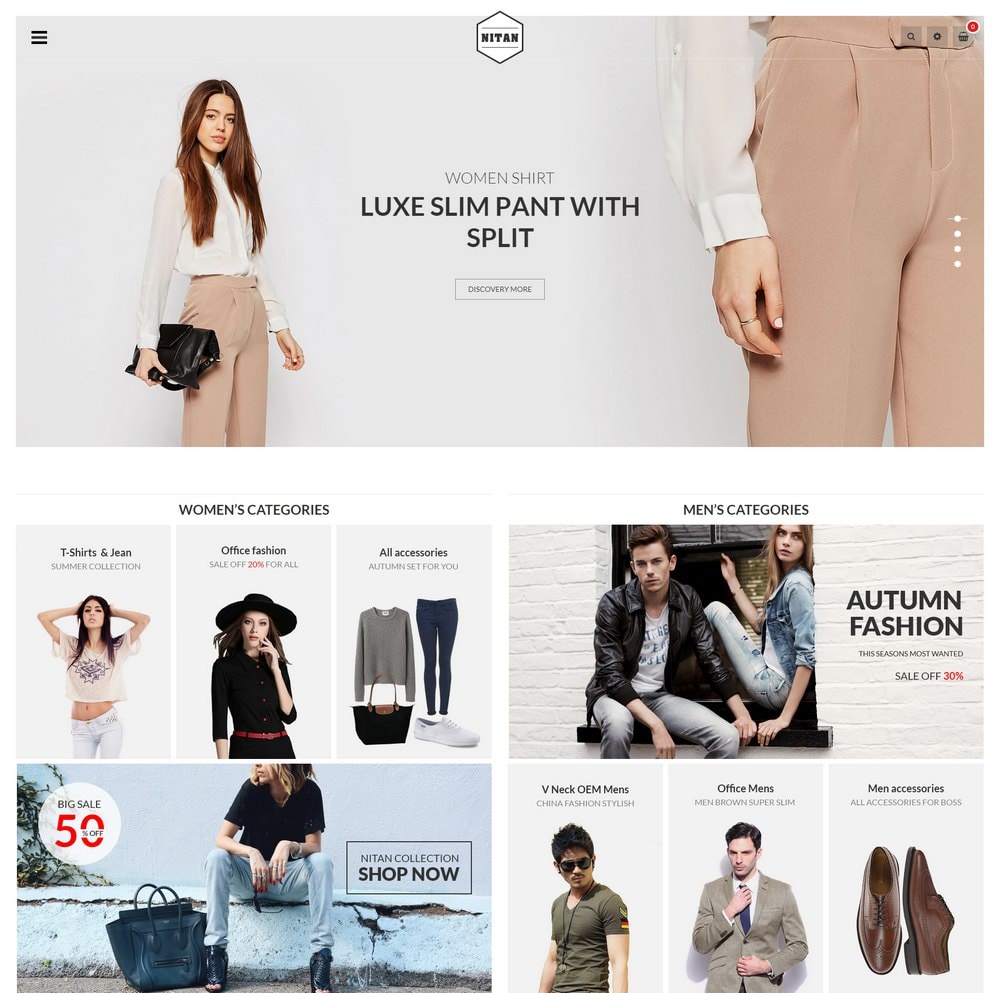 Instead of making a fashion store with regular clothing items that you can buy on any store, you could make a store that focuses on a specific cause or mission. Nitan is a great WordPress theme you can use to build an online store like that.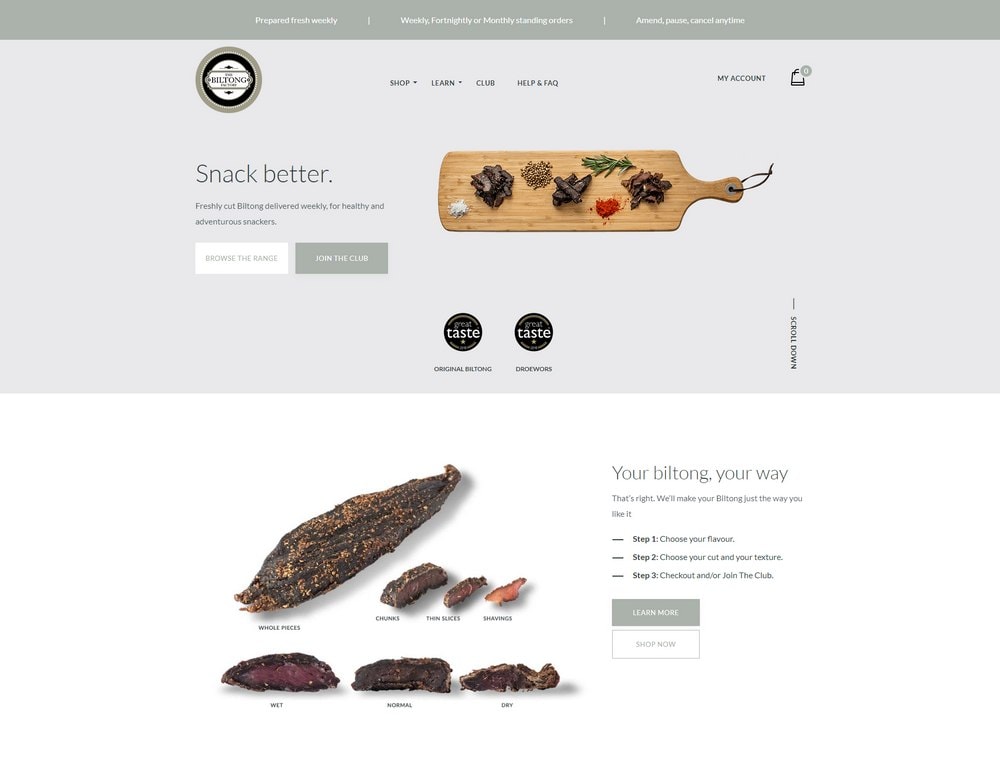 Everyone loves snacks. Especially today many startups are always on the search for special types of snacks to offer to their employees. The Biltong Factory is a unique shop that sells dried meat as a snack.
Unlike most other food store websites, the shop for Biltong Factory features a modern design. The header section is also designed in a way to showcase their product in an appealing way.
Recommended Theme: Konado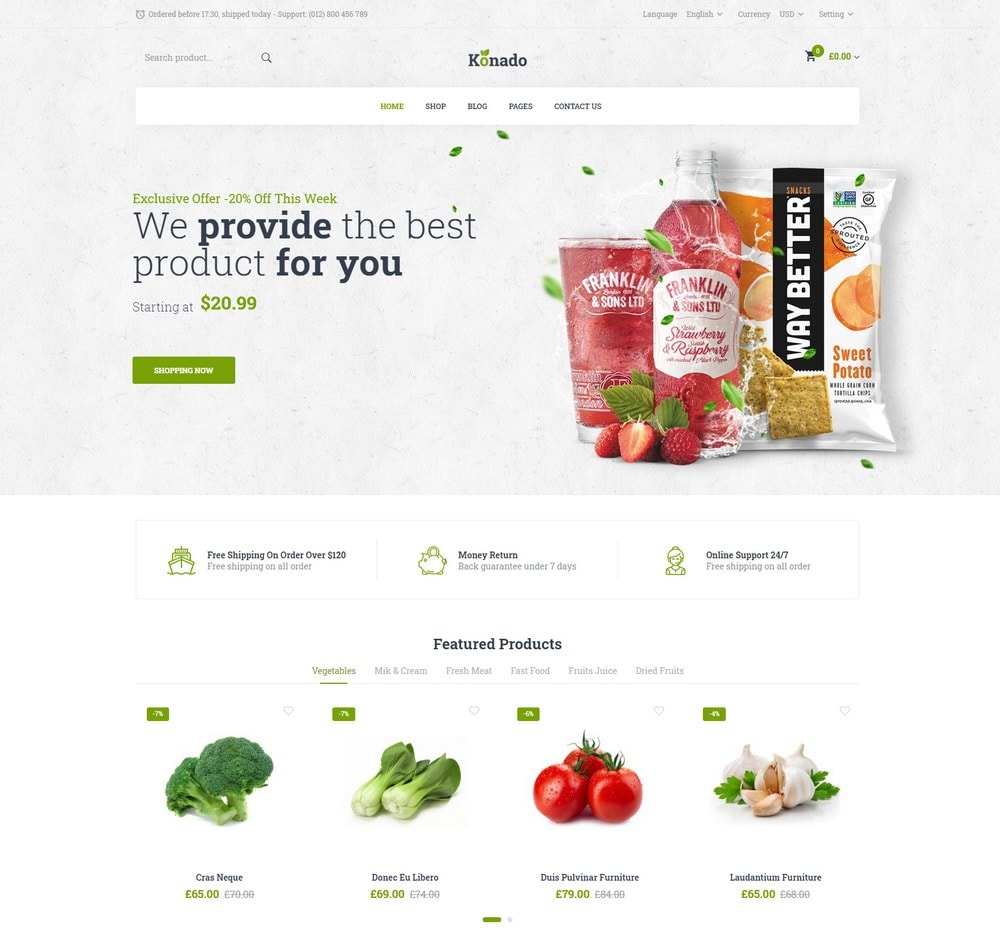 Making a shop to sell snacks will be much easier when you have the right theme with a great design. Konado is the perfect WooCommerce theme you can use to get that job done.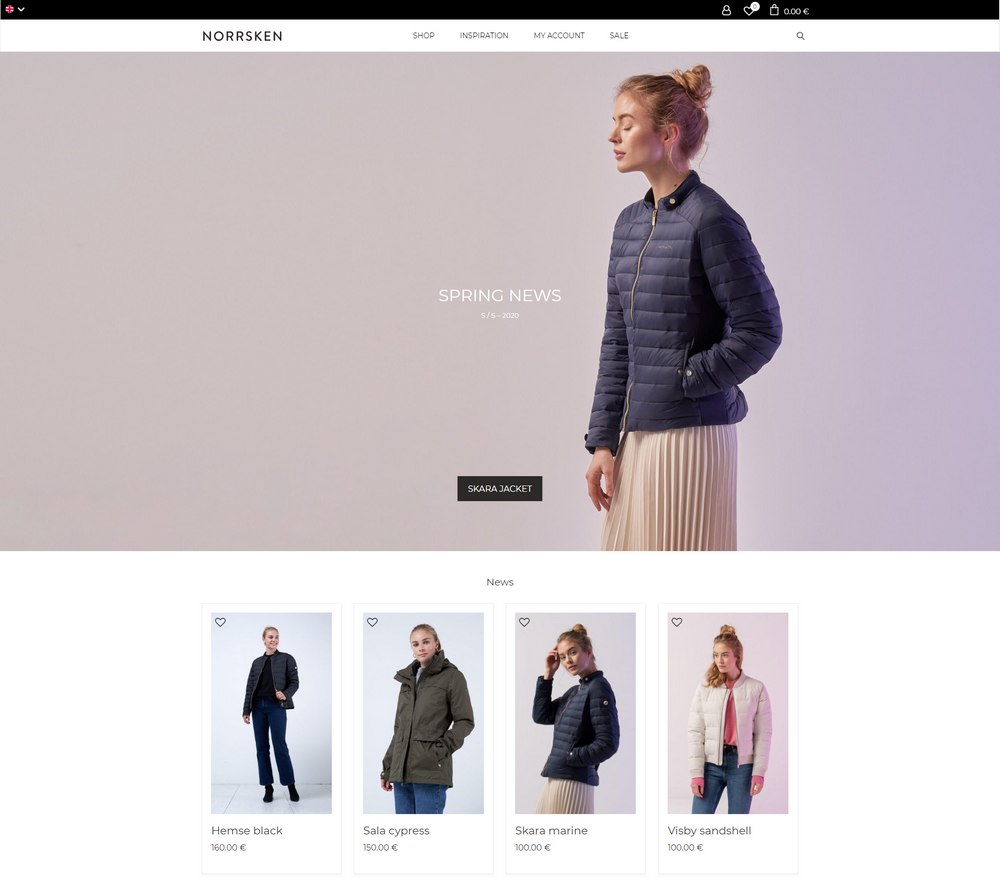 When making an online store, one of the best ways to stand out is to focus your shop around a micro-niche. Just like how Norrsken does.
Norrsken is an online store that sells jackets for women. And nothing else. The store itself is also designed to wow its potential customers. The homepage features large images that show off the shop's product line in a glorious way.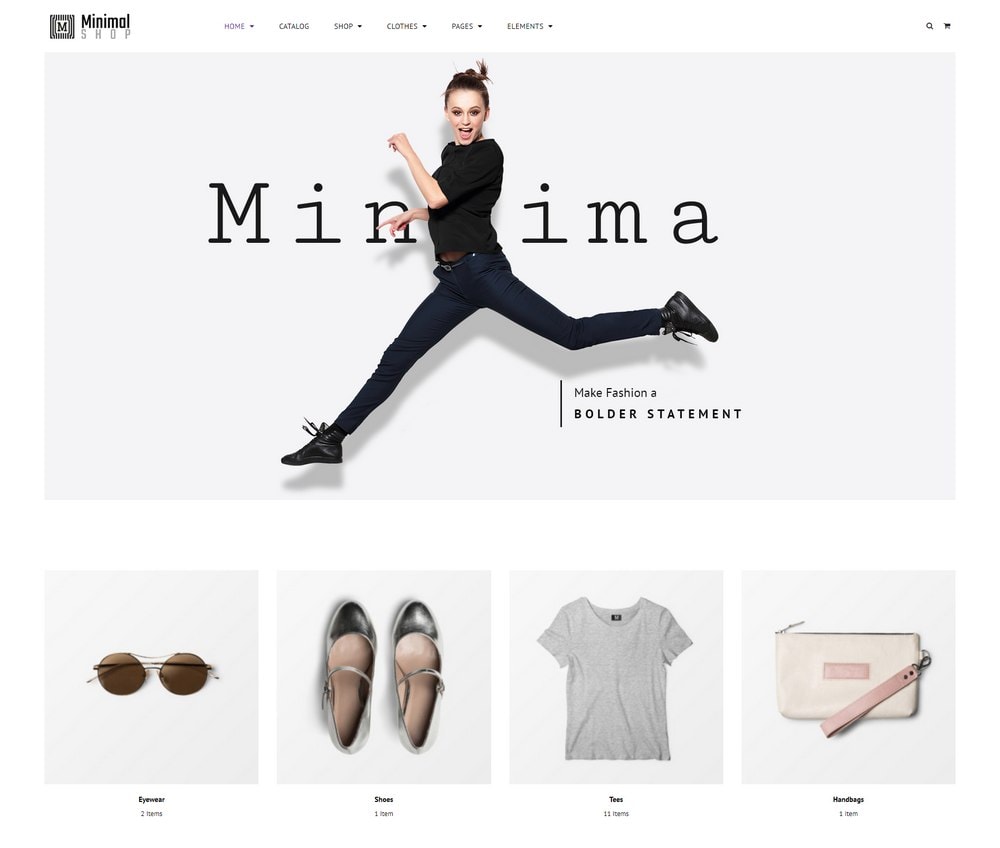 Building a store around a micro-niche will allow you to target your products to a specific audience. And generate more sales without too much effort. If you want to setup a clean store with large product images, use the Minimal Shop theme.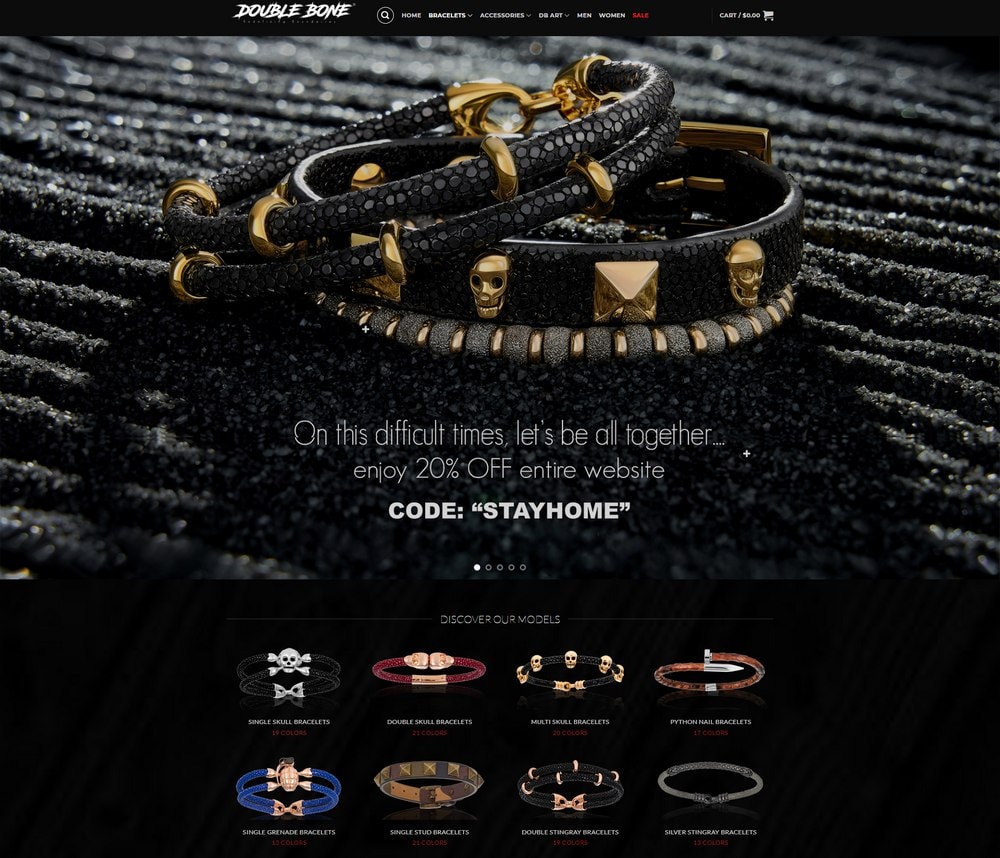 Who knew those rubber wristbands can be turned into luxury jewelry. Well, Double Bone did.
Double Bone is a luxury jewelry store that specializes in hipster-style luxury bracelets. This shop also gets powered by WooCommerce and features a dark and modern design that allows the gold and silver jewelry to be highlighted in a magnificent way.
Recommended Theme: Monsta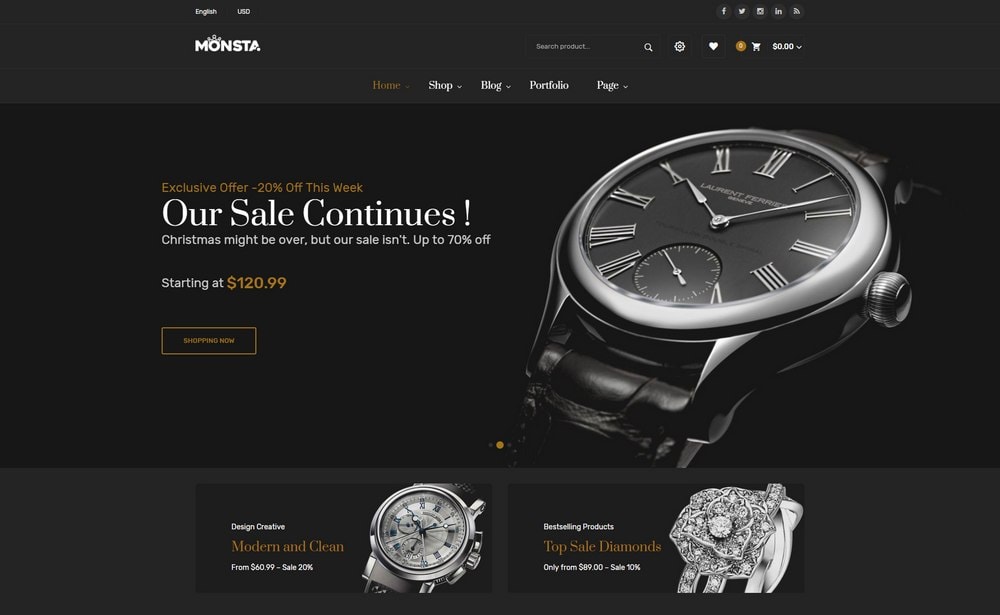 Double Bone is a great example of finding unique ways to build luxury products. If you also have an idea for a high-end product, make sure to use the Monsta WordPress theme to build your shop.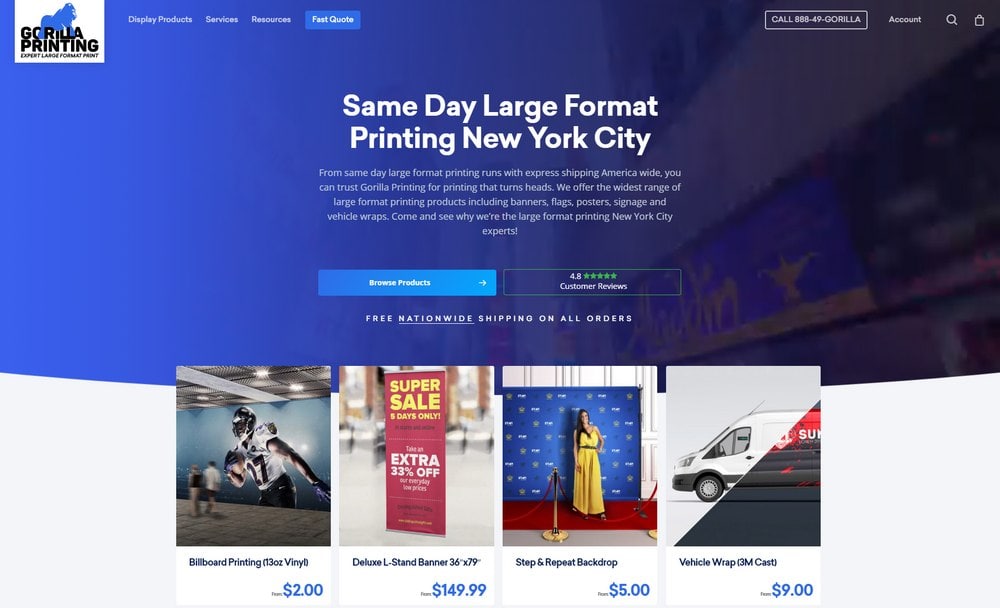 eCommerce is not just about retail stores and product shops. It can also be a way to promote a business. Like the Gorilla Printing website.
This is a WooCommerce-powered WordPress website for a printing company. The website actually process orders online using WooCommerce and Stripe.
What's more inspiring is its modern website design. It effectively describes the company and showcases its products and services.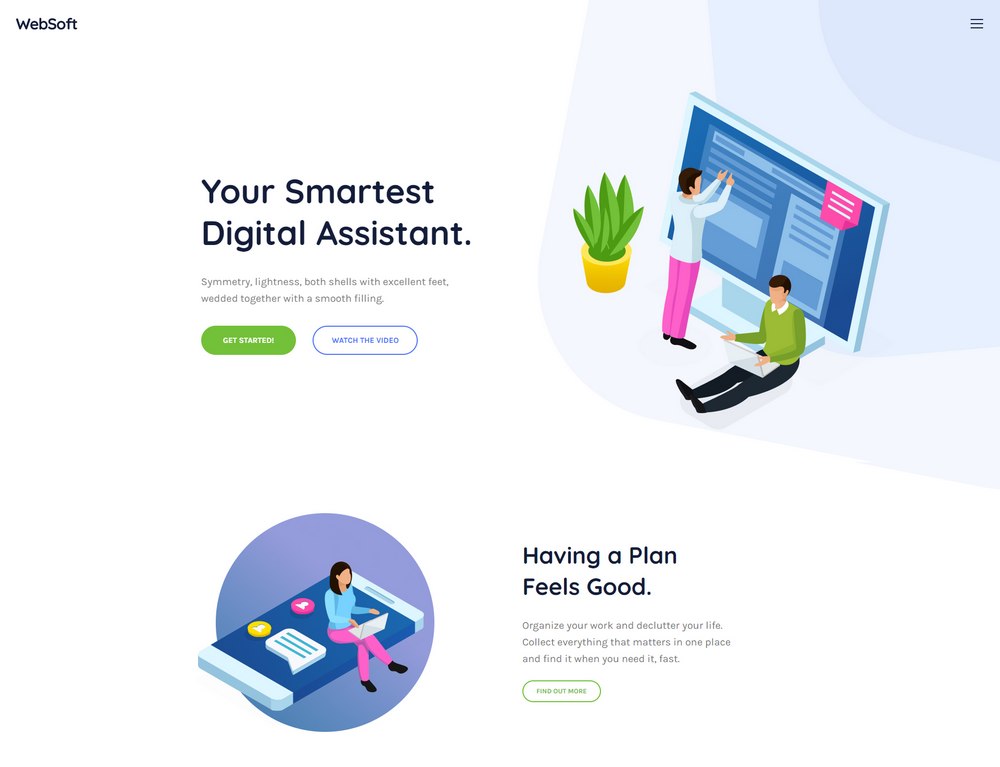 You can use WooCommerce to build all kinds of business websites that provides services. Shopaddict is a great theme you can use to build many different types of eCommerce websites.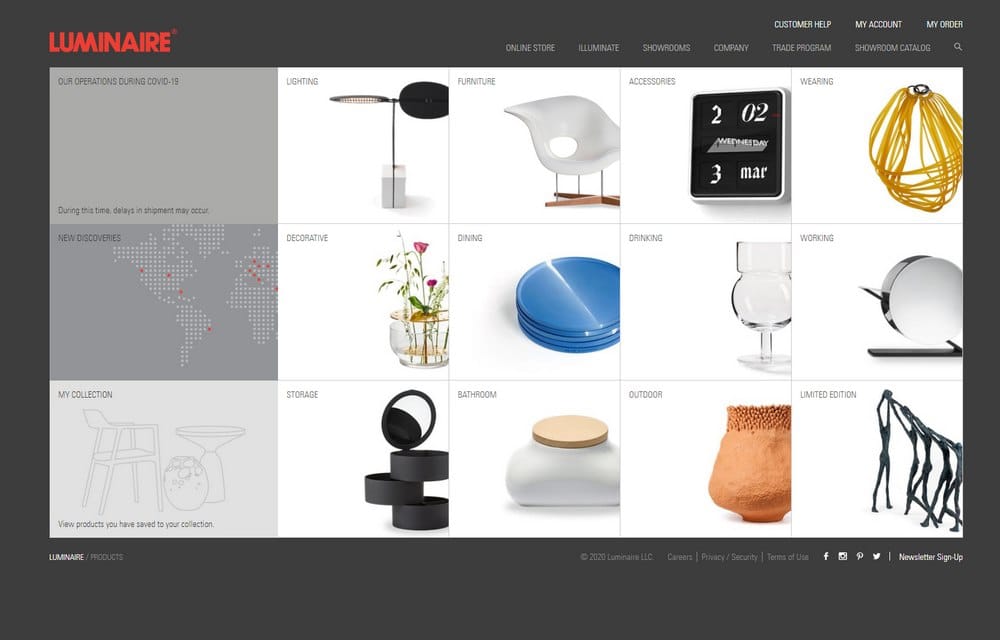 WooCommerce is the go-to choice for building furniture websites. Luminaire is a furniture store that also uses WooCommerce but in a different way.
Luminaire's furniture store features a simple static homepage. It only shows a few categories. And that's where the magic happens. Once you visit a category, you're able to explore the store and all of its products in a convenient way.
Recommended Theme: Furnihaus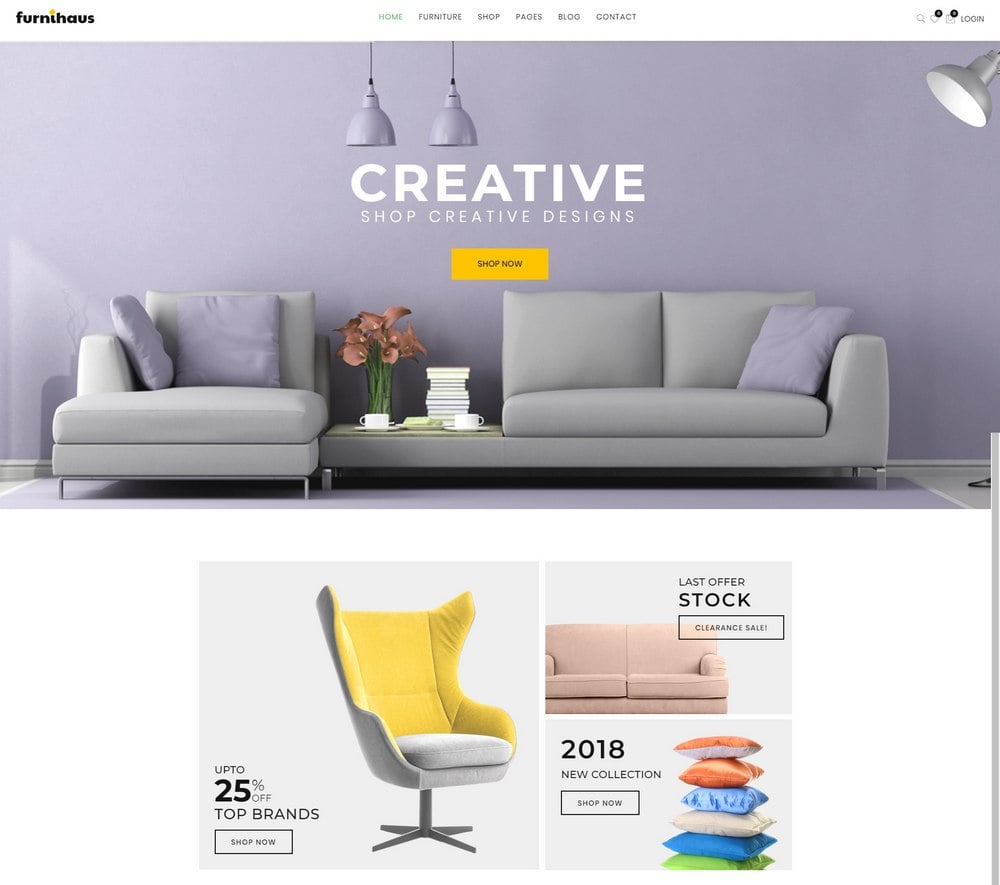 Whether you're selling furniture or home decor products, Furnihaus WooCommerce theme is a great choice for building the furniture store of your dreams. In fact, it features homepage templates with better designs than most of the established online stores out there.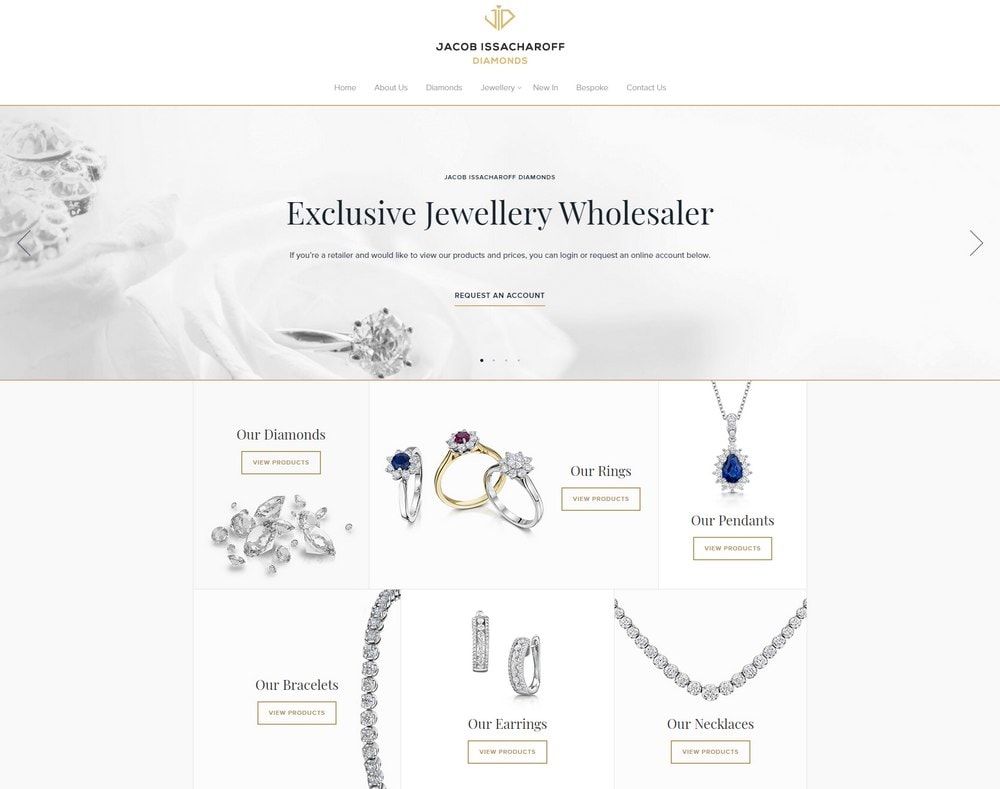 Building a digital showroom for a jewelry store is a great way to attract more customers and to establish yourself as an authority online.
As a jewelry manufacturer, Jacob Issacharoff Diamonds does a great job of promoting its services and products lineup through its WooCommerce website.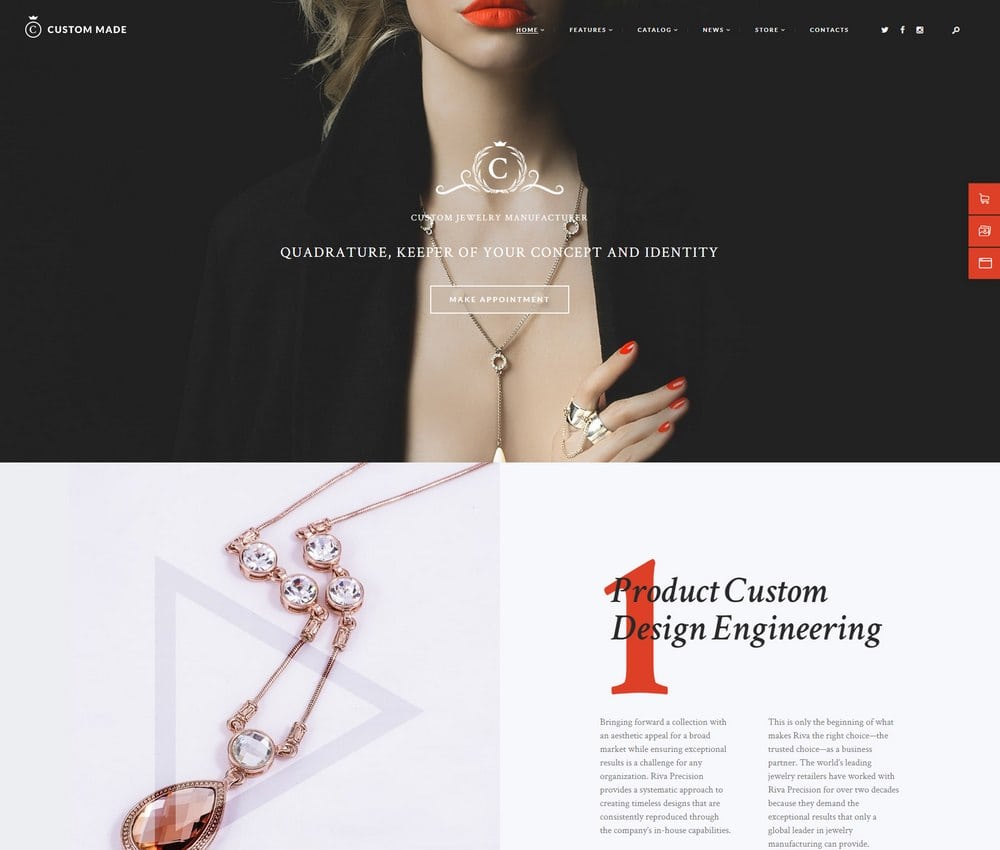 Even if you want to setup a store to sell homemade or hand-crafted jewelry, WooCommerce will offer plenty of options for you to get started more easily. And Custom Made is a great theme you can use to build your jewelry store.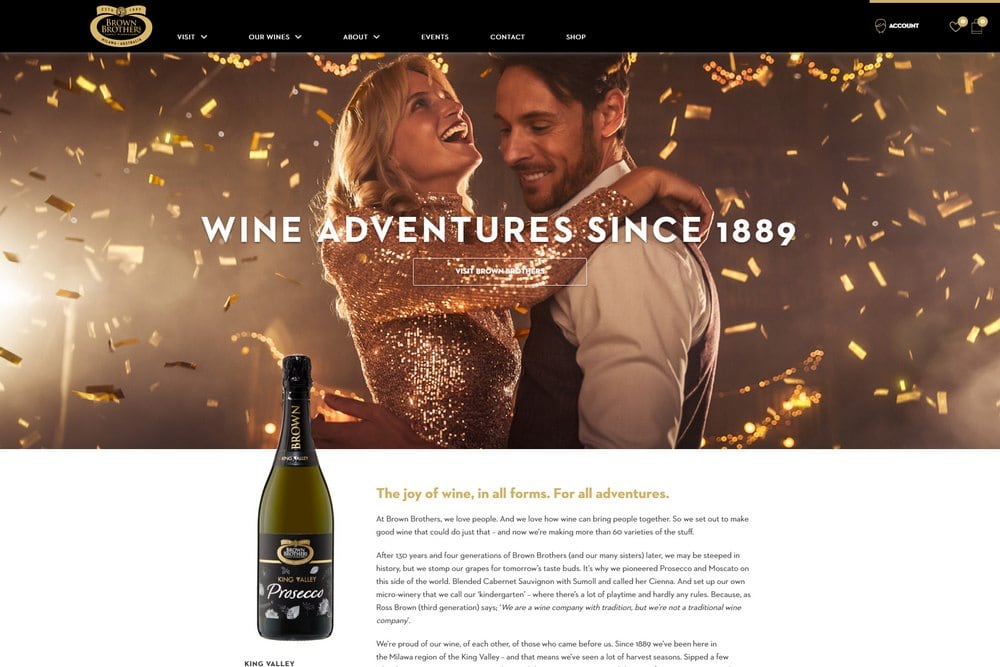 Wine stores and wine brands should always invest in their online presence. Especially to build an online store that could bring in visitors from search engines and social media. And generate more sales.
Brown Brothers is a great example of an eCommerce website that shows how elegant a wine store can look like. It also uses the site to tell the story about the brand to make itself stand out from the crowd as well.
Recommended Theme: Tracian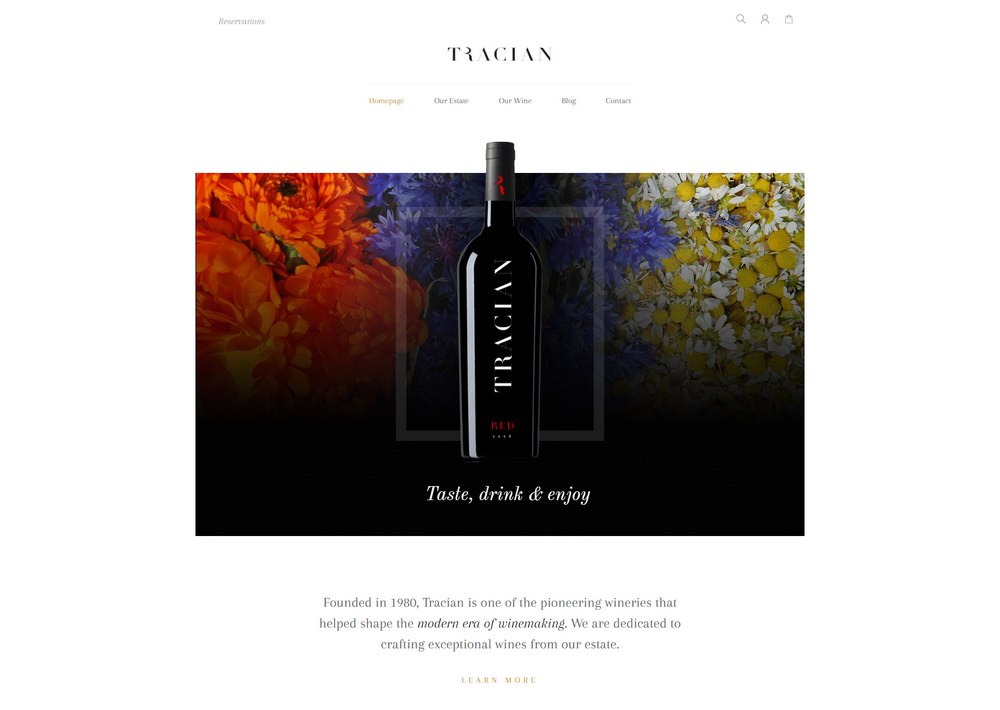 Tracian WordPress theme is the ideal choice for setting up websites for all kinds of wine brands and businesses.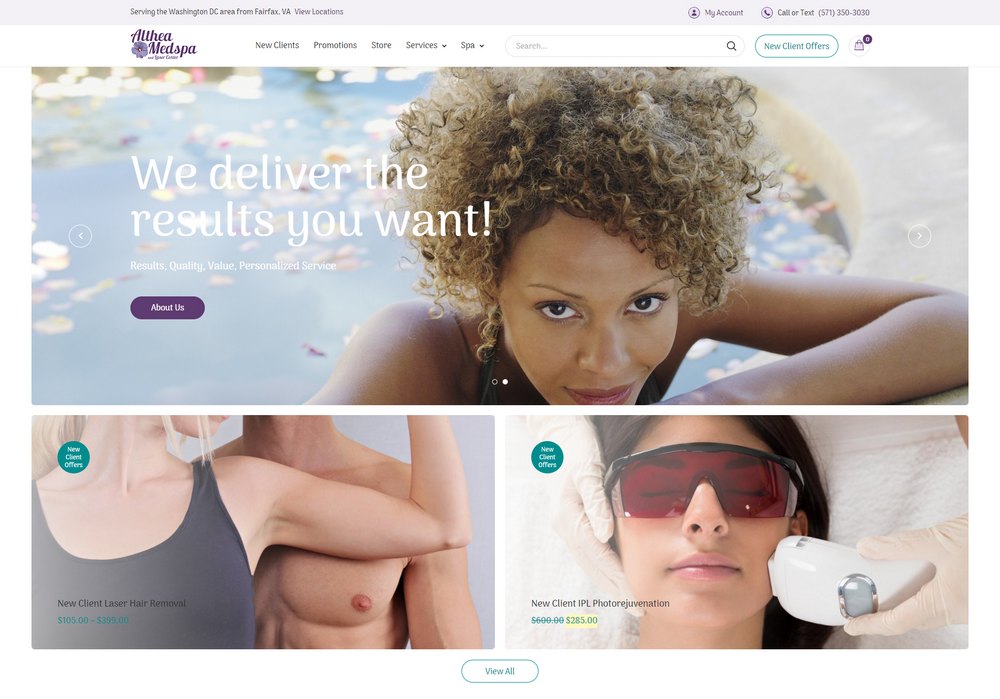 Websites for spas and cosmetics have always looked quite boring. They often lack visual elements and a clean design to attract the attention of the clients. Althea Medspa website, however, goes against that old traditional style of design.
The website for Althea Medspa, a health and wellness center, features a very modern design that uses a clever header section full of visual elements. Including a slider section showcasing their best services.
Recommended Theme: Cosmetro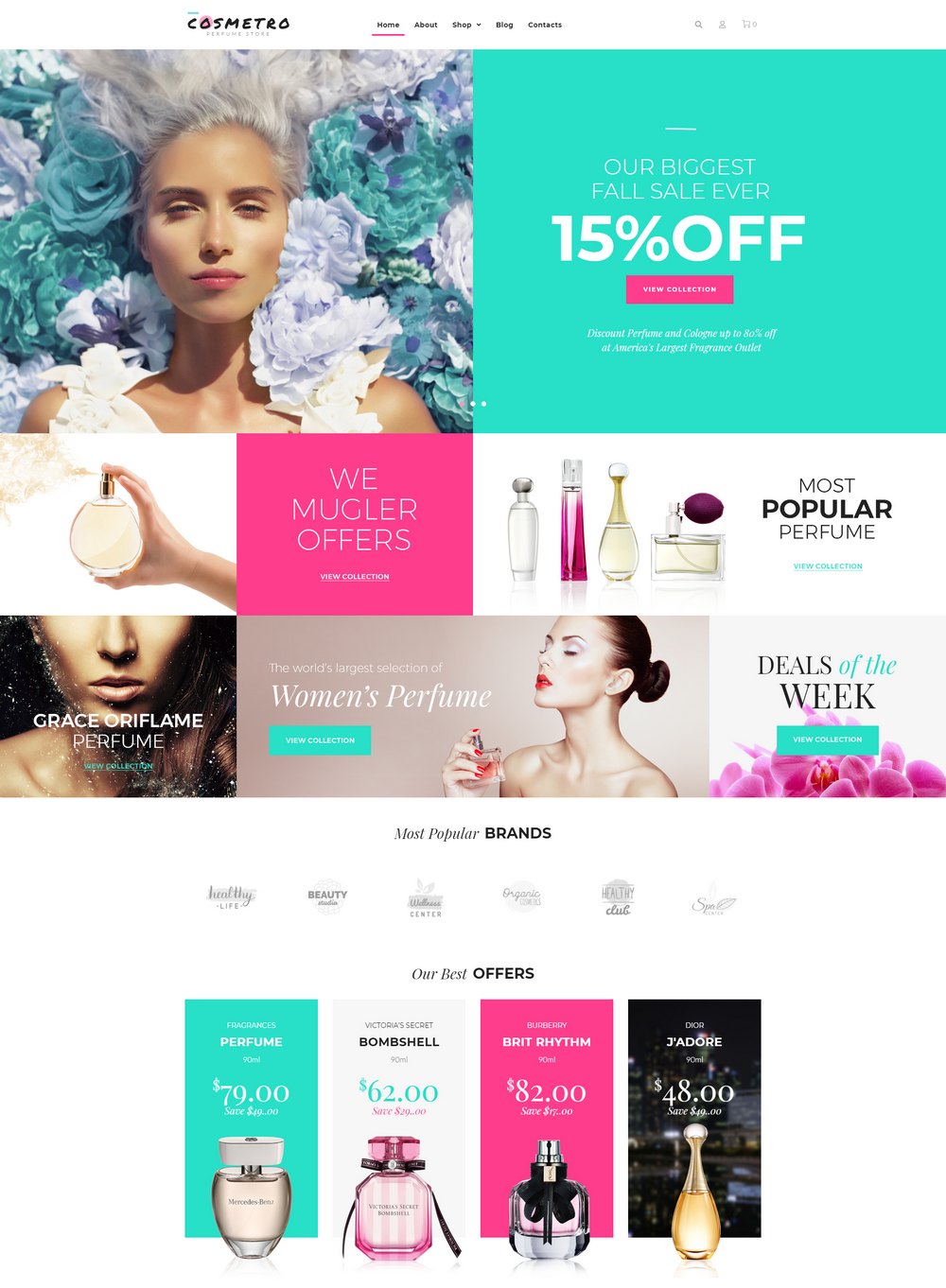 Whether you're making a shop for a spa, fashion store, or beauty and cosmetics, this theme will help you setup a modern and attractive website quite easily.
Cosmetro WooCommerce WordPress theme comes with 6 pre-made homepage designs featuring Slider Revolution and Elementor page builder.
In Conclusion
These are just a few of the examples that show how useful and flexible WooCommerce can be. And how beautiful WooCommerce stores can look when built using the right theme design.
You can find more inspiring WooCommerce themes in our exclusive themes bundle. It includes 60+ themes for the price of one.
Looking for WordPress hosting? We use Kinsta. They offer world-class WordPress hosting, built to keep your website fast, secure, and always online.