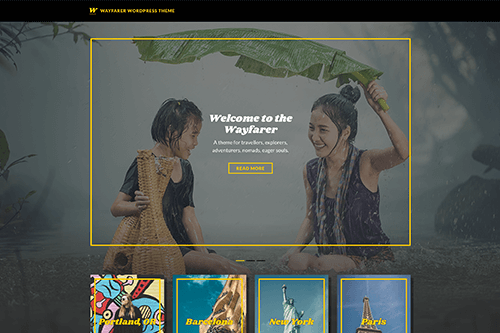 Introducing Wayfarer
Wayfarer is a stunning WordPress theme to document your travel, story, or portfolio. It's packed with thoughtful features to make the perfect website for travellers, explorers, and adventurers.
Feature specific destinations or posts, hook up your social accounts, and much more. All with a few clicks!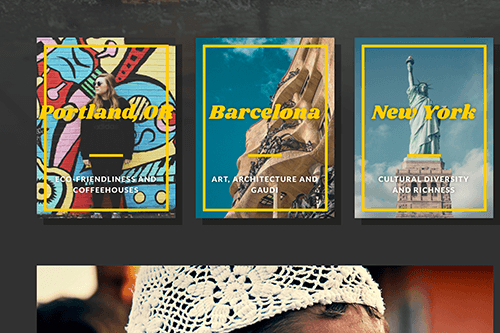 Featured Slider & Postcards
Wayfarer has a feature-packed slider, to showcase your stunning photography (complete with a title, link, and description for each image).
Underneath, you can choose one, or several, destinations and feature them in a "postcard" style.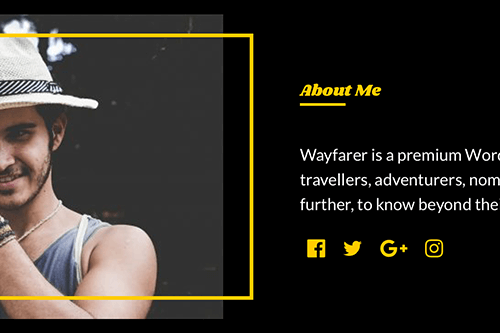 Share Your Profile
A featured block lets you choose a profile image, and showcase a description of yourself (or your business).
You can also hook up various social accounts to share links (and photos from Instagram).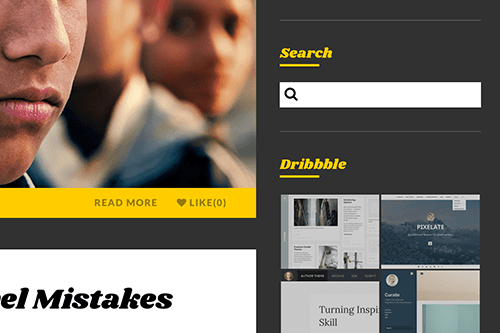 Feature Packed Sidebar
Choose from a selection of included sidebar widgets to show recent posts, Dribbble images, categories, and more.
Combine this with an overlay menu (at the top of the screen), for plenty of options for people to find their way around your site.