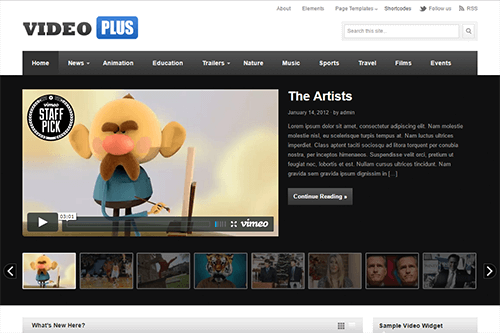 Introducing VideoPlus
With VideoPlus, creating your own video sharing website is very much a reality. Simply activate this theme on your WordPress website and you can begin publishing videos from a range of sources.
VideoPlus will even generate thumbnail images from your videos automatically, saving you both time and effort.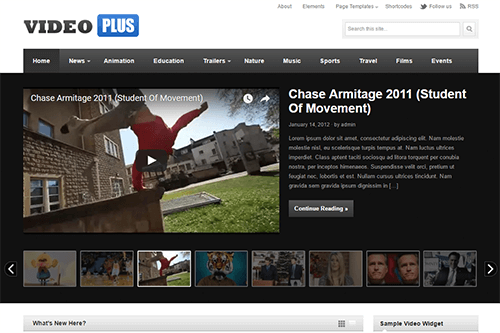 Featured Content Slider
Use the featured content slider to display your articles in an auto-scrolling slideshow.
Make it easier for your visitors to find your best content, read more of your articles, and view more of your adverts or products. Setting up the featured content slider is easy, making this a powerful tool for increasing page views and potential website revenue.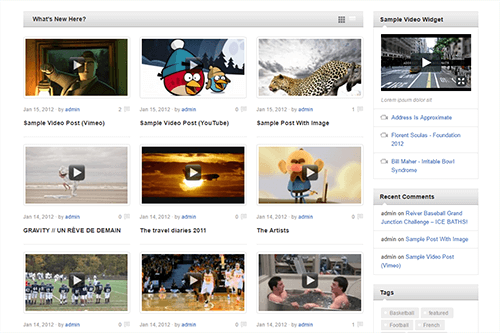 Multiple Content Layouts
Thanks to the varied selection of layouts this theme includes, you'll always be able to present your content in the best way.
With layout options covering a range of different content and sidebar configurations, as well as multiple column and grid layouts, you'll have plenty of choice with this theme.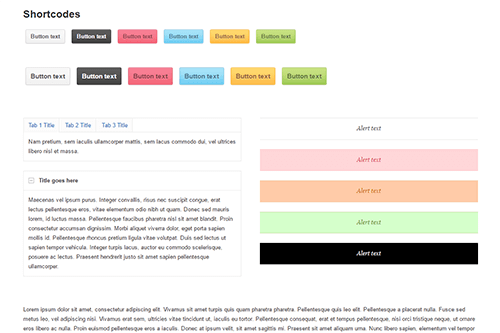 Library of Shortcodes
Use the integrated library of shortcodes to quickly insert a range of useful elements into your content.
With multiple button styles, tabbed content areas, messages boxes, and a selection of column layouts to choose from, you can easily upgrade your content at the touch of a button.