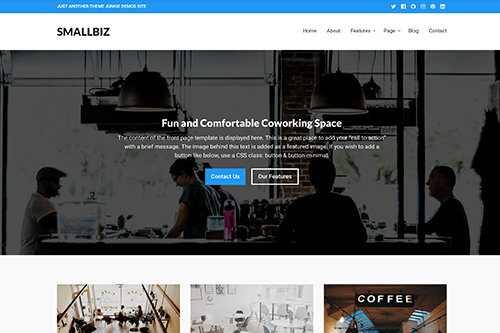 Introducing Smallbiz
Smallbiz is a clean, simple, and clever WordPress theme for small businesses and startups. With a variety of layout options, it's a great way to build a business or corporate website
Create pages for your business products and services, run your own blog, and make it easy for people to contact you, all with a stylish theme.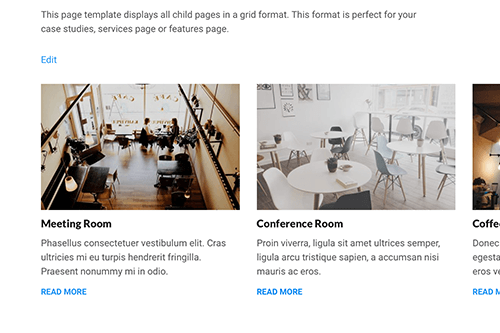 Multiple Layout Types
Choose from various different page layout types, as you represent your company or business.
These include a front page template, full-width page, or a grid layout for arranging your content in any way you could imagine.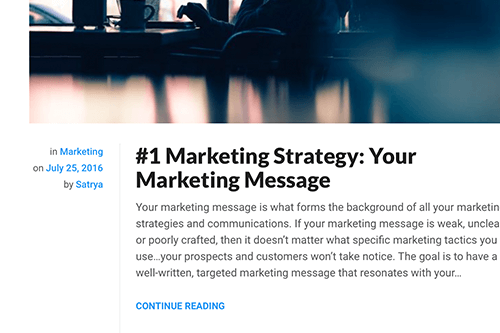 A Powerful Company Blog
Create your own company blog, complete with featured post images, categories, tags, latest posts, and more.
It's the perfect way to mix a blog with a selection of pages that showcase your company products and services.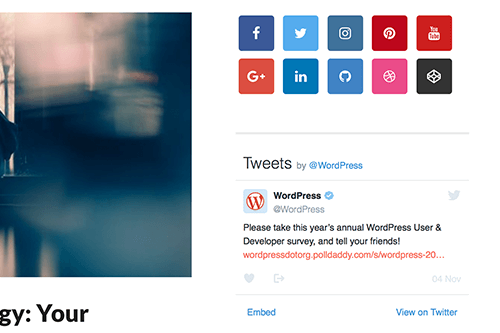 Packed with Social Goodies
Feature your social media accounts with clear, simple icons. Supporting Facebook, Twitter, LinkedIn, Pinterest, Google+ and more.
You can also connect your company Twitter account, and show your latest updates right in your website sidebar.