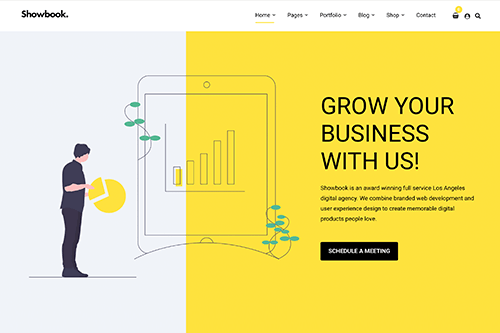 Introducing Showbook
Showbook is a versatile WordPress theme, designed to make it easy to create the perfect portfolio website. Beautifully showcase recent work, projects, case studies, and more.
But it doesn't stop there! Showbook also lets you create different pages, create a blog, a store, contact forms, and much more. It's a theme that scales as your business grows.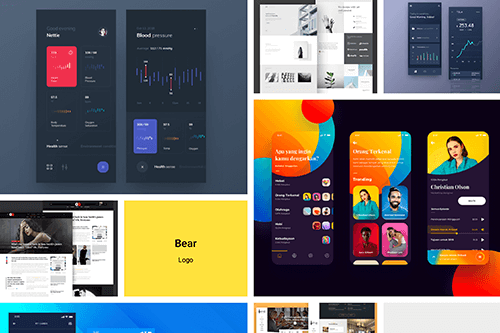 Make Your Work Stand Out
Showbook comes with various ways to display your work. Go big, bold, and full-screen. Or set up a stylish mosaic grid to show lots of images at a time. Two columns, four columns, you name it!
You can also create beautiful pages that go in-depth with a case study of a project. Share your working process, and the final outcome. Perfect for designers, photographers, architects, and creatives in any profession!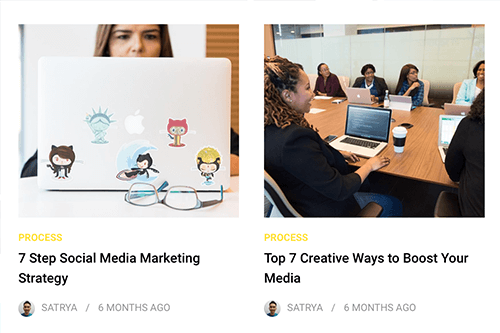 Blog + E-Commerce
Showbook also lets you create a blog to keep your customers up-to-date, share new projects, updates on works-in-progress, and more. Use sliders, various layout types, and more to create something really unique.
Does your portfolio contain items that you want to sell? No problem. Showbook fully integrates with WooCommerce to make creating an online store a snap!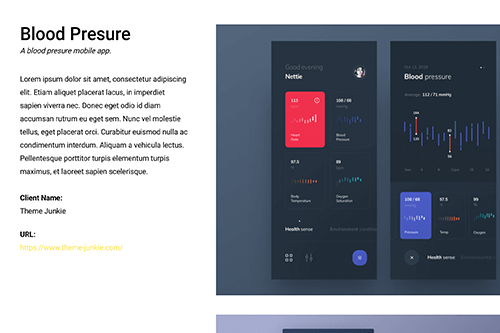 A Portfolio With Style
Showbook gives an immersive feel as you scroll through your website, with subtle animations, scroll effects, and parallax transitions. All of which you can adjust and control yourself.
You're in control of everything. It's a powerful way to create the portfolio you'd always dreamt of, and stand out from everyone else in your industry.