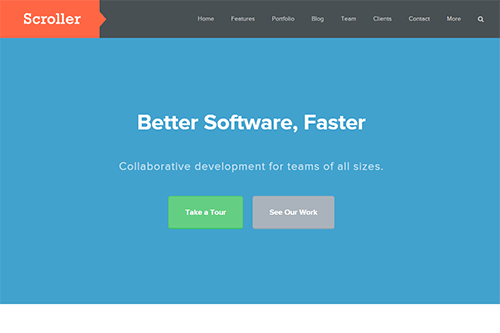 Introducing Scroller
Scroller has the modern and clean design that will help elevate your website to the next level.
Whether you need a business website to promote your services, an online portfolio to showcase your skills, or an agency homepage to attract more clients, Scroller and its action packed layouts and portfolio templates provides you with all the essentials and more.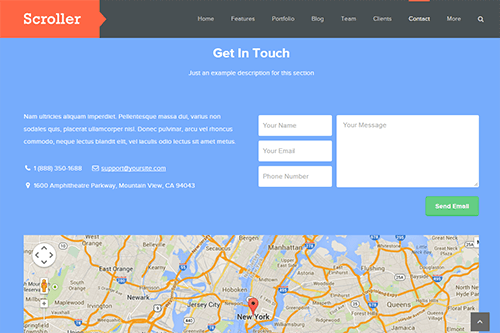 Integrated Contact Form
With this theme, there's no need to worry about choosing and configuring a suitable forms plugin.
Thanks to the integrated contact form solution, your visitors, potential clients and customers, and everyone else can send you a message directly from your website. All form entries will be delivered instantly to your email inbox.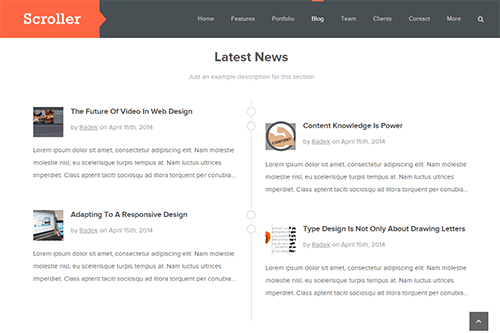 Multiple Content Layouts
Thanks to the varied selection of layouts this theme includes, you'll always be able to present your content in the best way.
With layout options covering a range of different content and sidebar configurations, as well as multiple column and grid layouts, you'll have plenty of choice with this theme.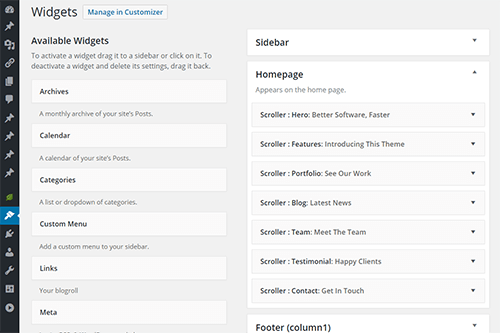 Library of Shortcodes
Use the integrated library of shortcodes to quickly insert a range of useful elements into your content.
With multiple button styles, tabbed content areas, messages boxes, and a selection of column layouts to choose from, you can easily upgrade your content at the touch of a button.