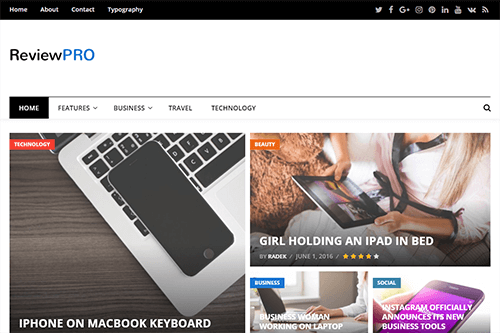 Introducing ReviewPro
ReviewPro is the all-in-one WordPress theme that will help you create a professional looking magazine or news style website.
The design of this theme and its review publishing functionality will give your website the credibility needed to attract an audience of regular readers. If you want to monetize your website through affiliate links or advertising, ReviewPro has everything you'll need.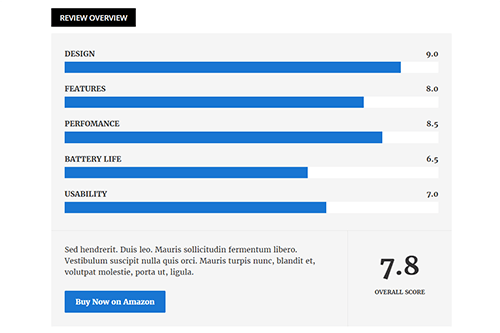 Review Publishing Tool
To help give your reviews that professional touch, use the integrated reviews functionality to easily add scores and other rating criteria to your published reviews.
Now your readers can see at a glance what you think of the items they are interested in, before deciding whether to make a purchase or not.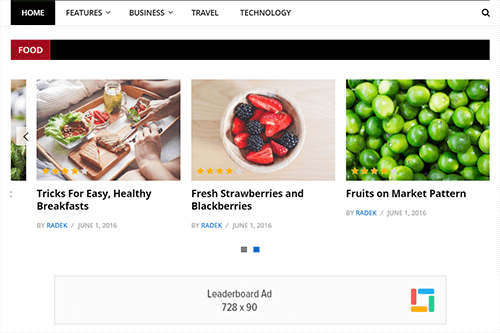 Featured Content Slider
Use the featured content slider to display your articles in an auto-scrolling slideshow. Make it easier for your visitors to find your best content, read more of your articles, and view more of your adverts or products.
Setting up the featured content slider is easy, making this a powerful tool for increasing page views and potential website revenue.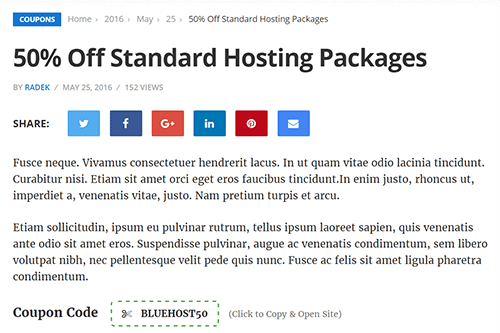 Coupon Publishing Tool
Share the best deals with your audience and earn money at the same time by promoting discount coupons as an affiliate.
Thanks to the included deal plugin, it's easy to publish coupon details in style with this WordPress theme.