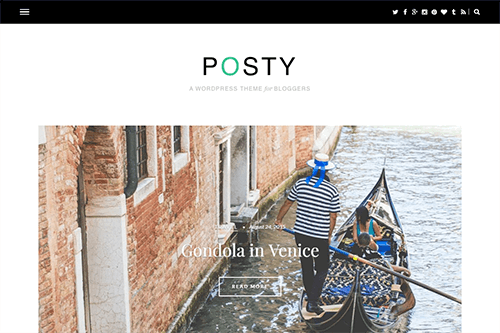 Introducing Posty
If you want to tell your story online, whether that's sharing your creative endeavors, or global adventures, the spacious design of Posty will lay the perfect foundation for your content.
With a range of post layouts to choose from, you'll always be able to find the right design for your articles. The customization options ensure the overall look of your site matches your personality too.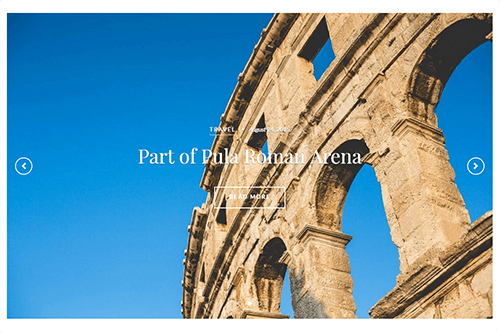 Featured Content Slider
Use the featured content slider to display your articles in an auto-scrolling slideshow. Make it easier for your visitors to find your best content, read more of your articles, and view more of your adverts or products.
Setting up the featured content slider is easy, making this a powerful tool for increasing page views and potential website revenue.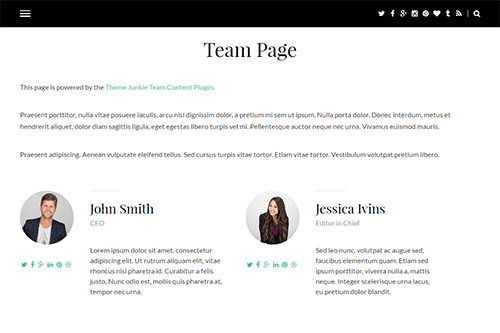 Multiple Content Layouts
Thanks to the varied selection of layouts this theme includes, you'll always be able to present your content in the best way.
With layout options covering a range of different content and sidebar configurations, as well as multiple column and grid layouts, you'll have plenty of choice with this theme.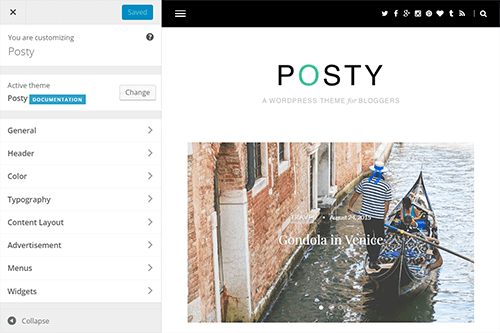 Customization Options and Settings
Through the WordPress Customizer and theme options control panel, you can modify many aspects of your website.
With color options to play with, and layout and typography settings to modify, you should have no trouble giving your website the custom look it needs to stand out from the crowd.