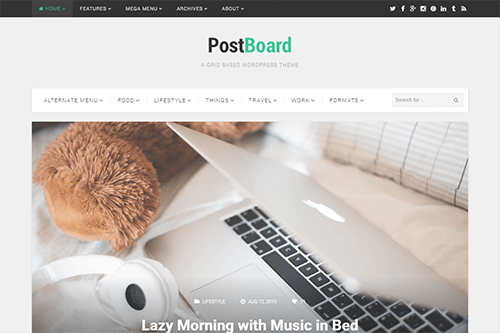 Introducing PostBoard
PostBoard has been designed to help you build an online space where you can share your most creative content.
Whether that means posting links to your favorite articles, sharing motivational quotes, or publishing photos of your creative projects, PostBoard will turn your WordPress website into a place where you and your audience keep coming back to for more ideas and inspiration.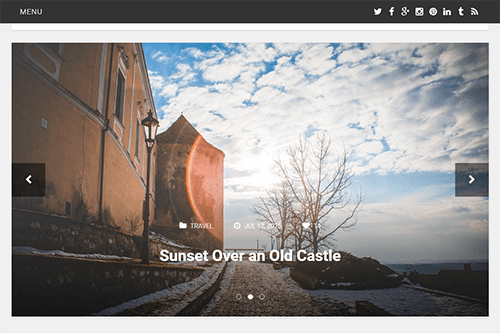 Featured Content Slider
Use the featured content slider to display your articles in an auto-scrolling slideshow. Make it easier for your visitors to find your best content, read more of your articles, and view more of your adverts or products.
Setting up the featured content slider is easy, making this a powerful tool for increasing page views and potential website revenue.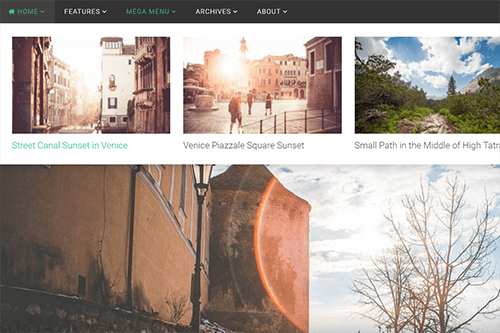 Mega Menus
Navigation can make or break a site, so why not upgrade one of the most important elements of your website with a mega menu.
Mega menus gives you the option of displaying much more than just simple text links in the navigation areas of your website site. Now your menus can feature a range of content to help you get more clicks, including images, text descriptions, and more.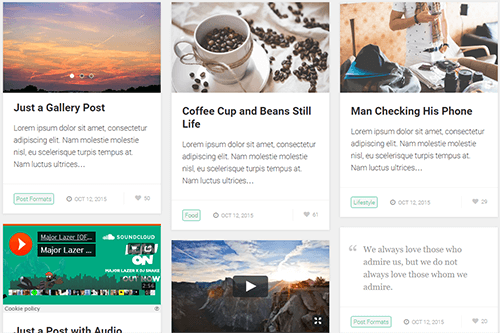 Multiple Content Layouts
Thanks to the varied selection of layouts this theme includes, you'll always be able to present your content in the best way.
With layout options covering a range of different content and sidebar configurations, as well as multiple column and grid layouts, you'll have plenty of choice with this theme.