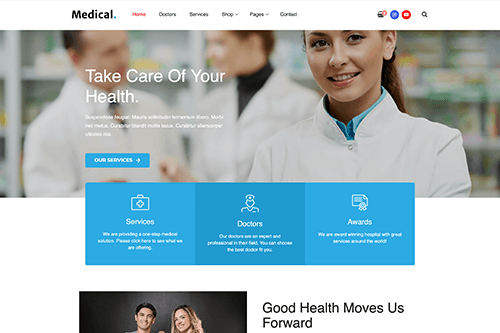 Introducing Medical
This free medical WordPress theme is clean, minimal, and fully customisable for creating a stylish and professional website for your medical practice.
You can use drag-and-drop functionality to build your own free medical website with WordPress, show your services, let people meet your team of doctors and clincians, accept enquiries, book treatments, and more.
A Professional, Reassuring Design
Our free medical WordPress theme puts you fully in control of your online presence, with every feature you'd need in a simple website for your clinicial service. Add pages to share everything that prospective patients, employees, or partners would need to know.
Layout options include a left or right sidebar, or full-width pages, depending on the look you're going for.
Plus, your free medical website will look stunning on desktop or mobile devices.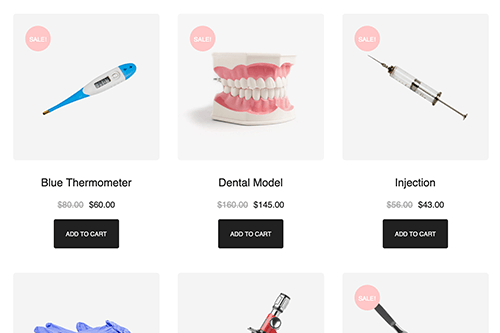 Fully Customisable for Your Medical Service
This free starter site is perfect for any clinicial service - a doctor, dentist, nurse, optician, therapist, or anyone else. It's easy to change logos, colours, and imagery to perfectly match your own brand and style. Build a website that fits with your clinical institution and is a clear entry point for new patients.
You're completely in control of setting up pages, navigation, and more. Structure your own site however you'd like. Plus, it's easy for all your team to update their own pages with WordPress!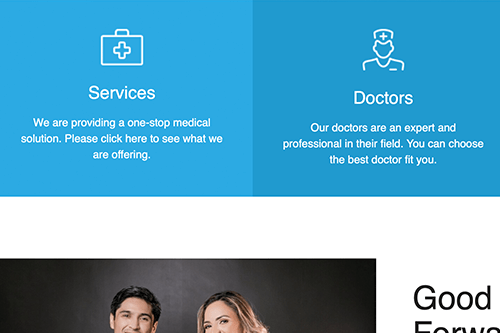 Drag & Drop Your Own Medical Website
Our free medical WordPress theme is packed with other features to appeal to patients and their families, including social media integration, a full-featured blog, location or contact pages, bookings, and more.
It's easy to build a blog, share details about your treatment plans and options, let people contact you to book, and everything else you'd expect to be able to do on a professional website for your medical organisation.