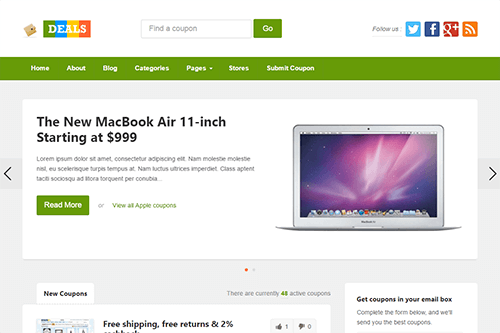 Introducing Deals
Deals features a sophisticated coupon management system that will help you create a professional discount deals resource.
Not only will your website help your audience save money, but it can also generate an income at the same time. Deals has many features that will help your coupon website become a success.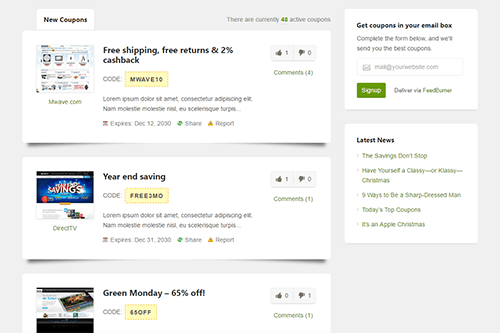 User Voting and Rating System
Harness the power of the crowd and let your audience help raise your best content to the top. Thanks to the responsive rating buttons, your visitors can give their feedback on your content to increase or decrease its visibility on your site.
Add some much needed social proof to your website with this interactive feature.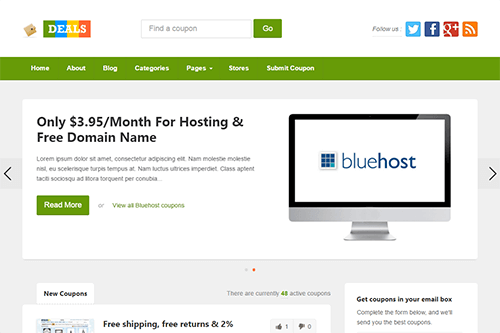 Featured Content Slider
Use the featured content slider to display your articles in an auto-scrolling slideshow.
Make it easier for your visitors to find your best content, read more of your articles, and view more of your adverts or products. Setting up the featured content slider is easy, making this a powerful tool for increasing page views and potential website revenue.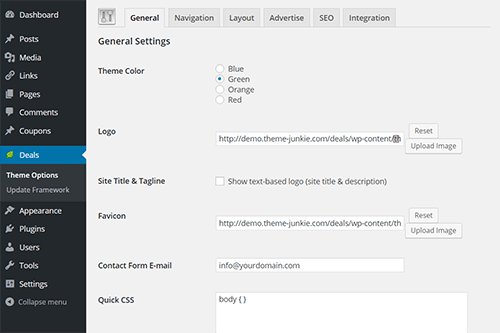 Selection of Color Skins
Instantly change the color scheme of your website in just a few clicks thanks to the inclusion of a selection of pre-built color skins.
With multiple options to choose from, there should be a color skin that matches the branding of your website.