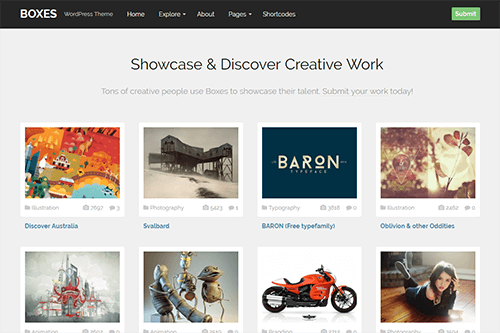 Introducing Boxes
Publish your work online with the elegant Boxes portfolio theme. Whether you want to create an online gallery of your best images or develop a portfolio of your most creative creations, Boxes and its grid-based layout has plenty to offer.
You can even enable the community features and let your visitors add their own work to the portfolio.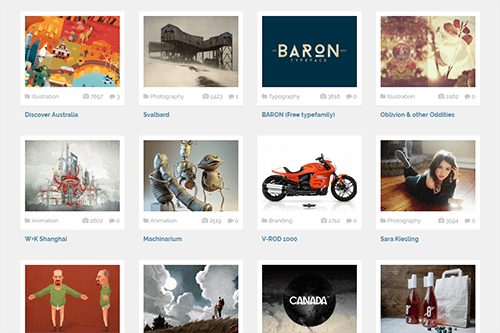 Multiple Content Layouts
Thanks to the varied selection of layouts this theme includes, you'll always be able to present your content in the best way.
With layout options covering a range of different content and sidebar configurations, as well as multiple column and grid layouts, you'll have plenty of choice with this theme.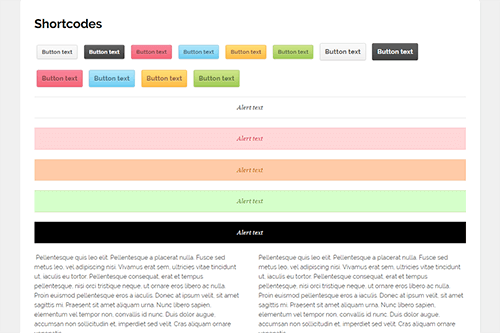 Library of Shortcodes
Use the integrated library of shortcodes to quickly insert a range of useful elements into your content.
With multiple button styles, tabbed content areas, messages boxes, and a selection of column layouts to choose from, you can easily upgrade your content at the touch of a button.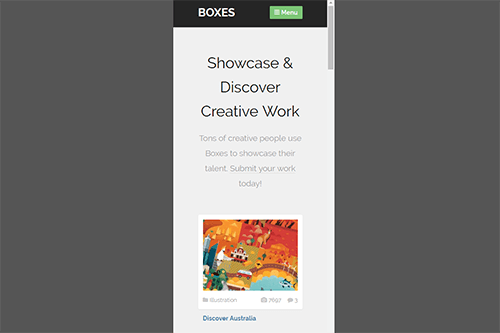 Mobile Responsive Design
More and more of the world's population are joining the online revolution every day and an increasing number of them are accessing the internet on mobile devices. If you don't want to be left behind, it's vital that your website is fully mobile friendly. Choosing a responsive WordPress theme is the best to make that happen.