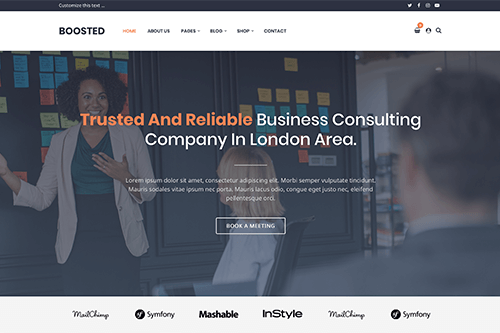 Introducing Boosted
Boosted helps to showcase your business, app, or product beautifully. Share images, videos and key information about your business, include clear call-to-action items, and build the perfect landing page.
Packed with layouts, pages, e-commerce functionality and more, Boosted is based on Elementor, to help you create a powerful custom design with stylish layouts and animation.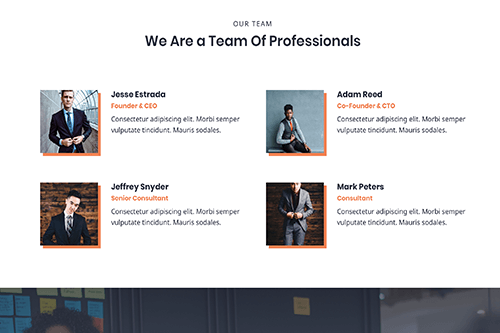 Create a Great First Impression
Having a clear, concise and professional landing page for your business can help you capture new customers and create a great first impression.
Boosted comes with everything you need to create a simple landing page, while also packing the functionality to power a full-featured website with a blog, multiple pages, and even a store.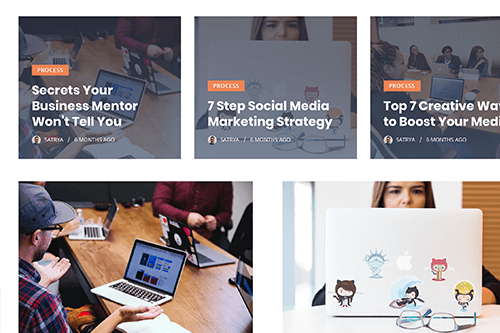 Various Layouts + E-Commerce
Boosted provides more than just a simple landing page. You can use Elementor to create any different type of page or layout. Build a website that's exactly as simple, or complicated, as you need.
You can create custom headers and footers, choose from different page layout styles, and even create a complete e-commerce store to sell your products or services.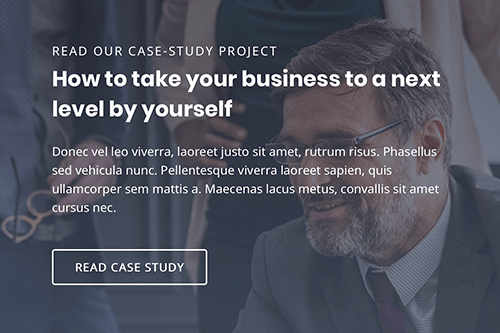 Animated With Style
Boosted gives an immersive feel as you scroll through your website, with subtle animations, scroll effects, and parallax transitions. All of which you can adjust and control yourself.
You're in control of everything. It's an uncompromising way to build a fully-fledged landing page, to get your new business off to the best possible start.