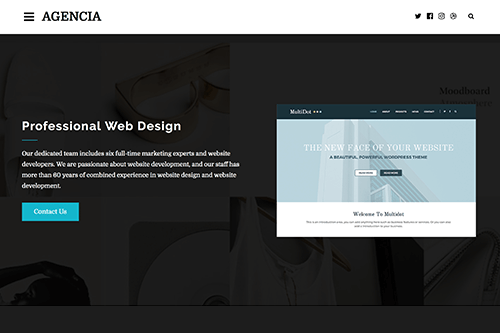 Introducing Agencia
Agencia is a stylish WordPress theme for creatives. Feature your latest work, services, social media posts, and testimonials. All wrapped up in a beautiful, customizable design!
It's all built on Elementor, which lets you create stunning page and post layouts. Plus, it's fully responsive!
Unlimited Layout Options
Agencia lets you create featured content areas, grid or blog style layouts for your posts, lists of content, and much more. It also supports a range of different post types, integrated throughout the design.
The design and layout options are limited only by your imagination (and how much you enjoy tweaking things in Elementor!)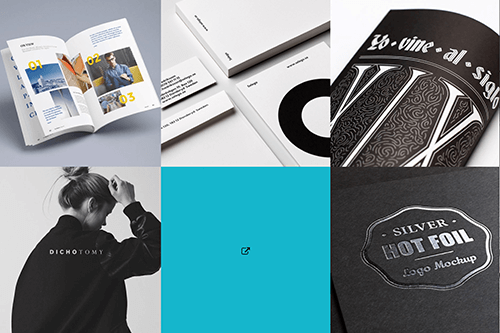 Featured Work & Blog Posts
Browse through our demo site to see examples of featured projects/portfolio layouts, blog posts, grid arrangements, and more.
Create a beautiful team page, and showcase the people and faces working at your agency.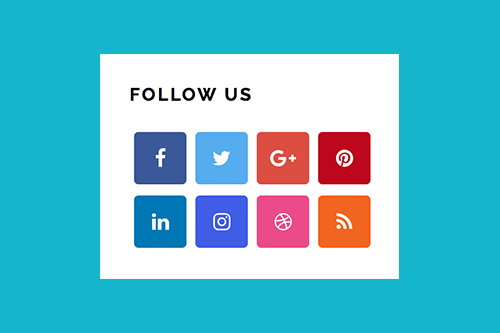 Social Media Widgets
Agencia supports widgets for showing your photos and designs from other places, including Instagram and Twitter.
Social buttons let people follow your adventures on your various social media channels. We support dozens of different icons and networks (and are always adding more!)