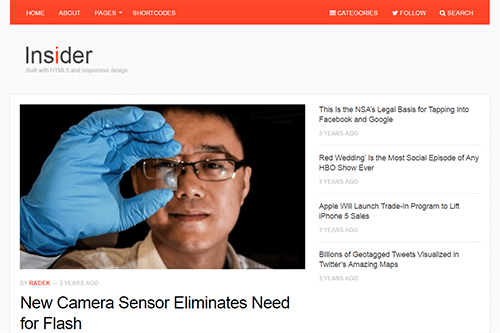 Introducing Insider
Insider has a clean and crisp design that makes it easy to publish your content in distraction free surroundings.
There are no flashy and unnecessary design gimmicks here. Instead, with Insider, you'll find elegant layouts and useful page elements to help your readers consume and find your best content.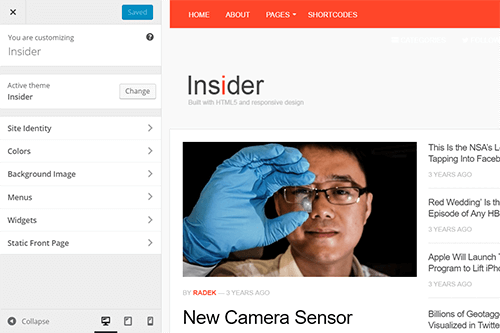 Customization Options and Settings
Through the WordPress Customizer and theme options control panel, you can modify many aspects of your website.
With color options to play with, and layout and typography settings to modify, you should have no trouble giving your website the custom look it needs to stand out from the crowd.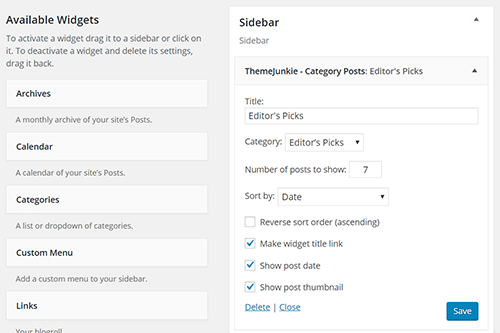 Custom Widgets
This theme contains multiple custom widgets to help make the sidebars and other widgetized areas of your site more interesting and interactive.
With featured content widgets to help your site generate more page views, to social media widgets that will encourage more sharing, this theme gives you plenty of options.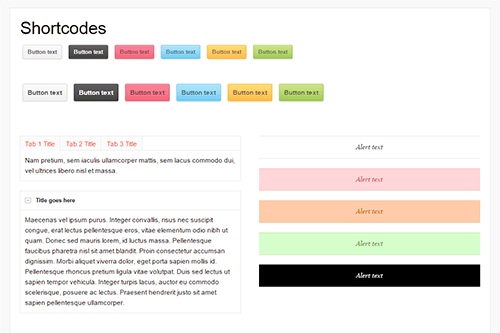 Library of Shortcodes
Use the integrated library of shortcodes to quickly insert a range of useful elements into your content.
With multiple button styles, tabbed content areas, messages boxes, and a selection of column layouts to choose from, you can easily upgrade your content at the touch of a button.