26+ Best Spring & Summer PowerPoint Templates 2023
Ain't summer, and spring two of the best seasons of the year! These are the seasons of beach holidays, blooming flowers, colorful eggs, and cute bunnies. If you're in an office on a beautiful day, it's hard to focus when you look outside and see the great weather.
Even if you're in a conference room, you can still incorporate the best of the seasonal landscape in your presentation. PowerPoint templates are perfect for summer and spring-themed business presentations.
Celebrate the season and reflect the beauty of nature with the amazing collection of these summer and spring PowerPoint templates that will enable you to plan a holiday, organize events and advertise your products in an interactive way.
Get everything you need to give the perfect presentation. From just $16, get unlimited access to thousands of PowerPoint presentation templates, graphics, fonts, and photos.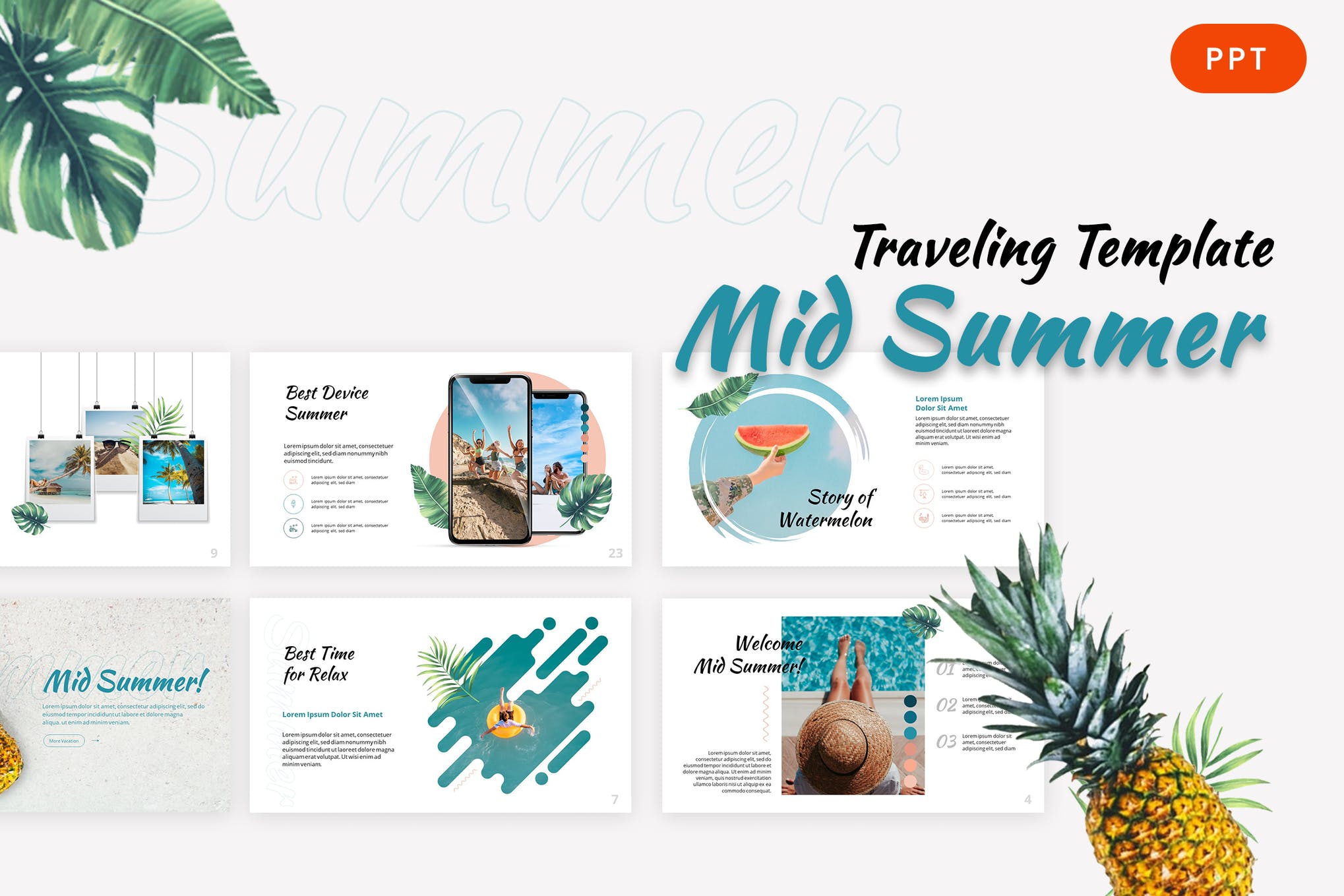 Assimilate the above shown visually designed summer-themed PPT template. The template is completely editable. It includes amazing visuals with ample space for you to write a text. Tours and travels companies can use this template as per your needs to engage the audience.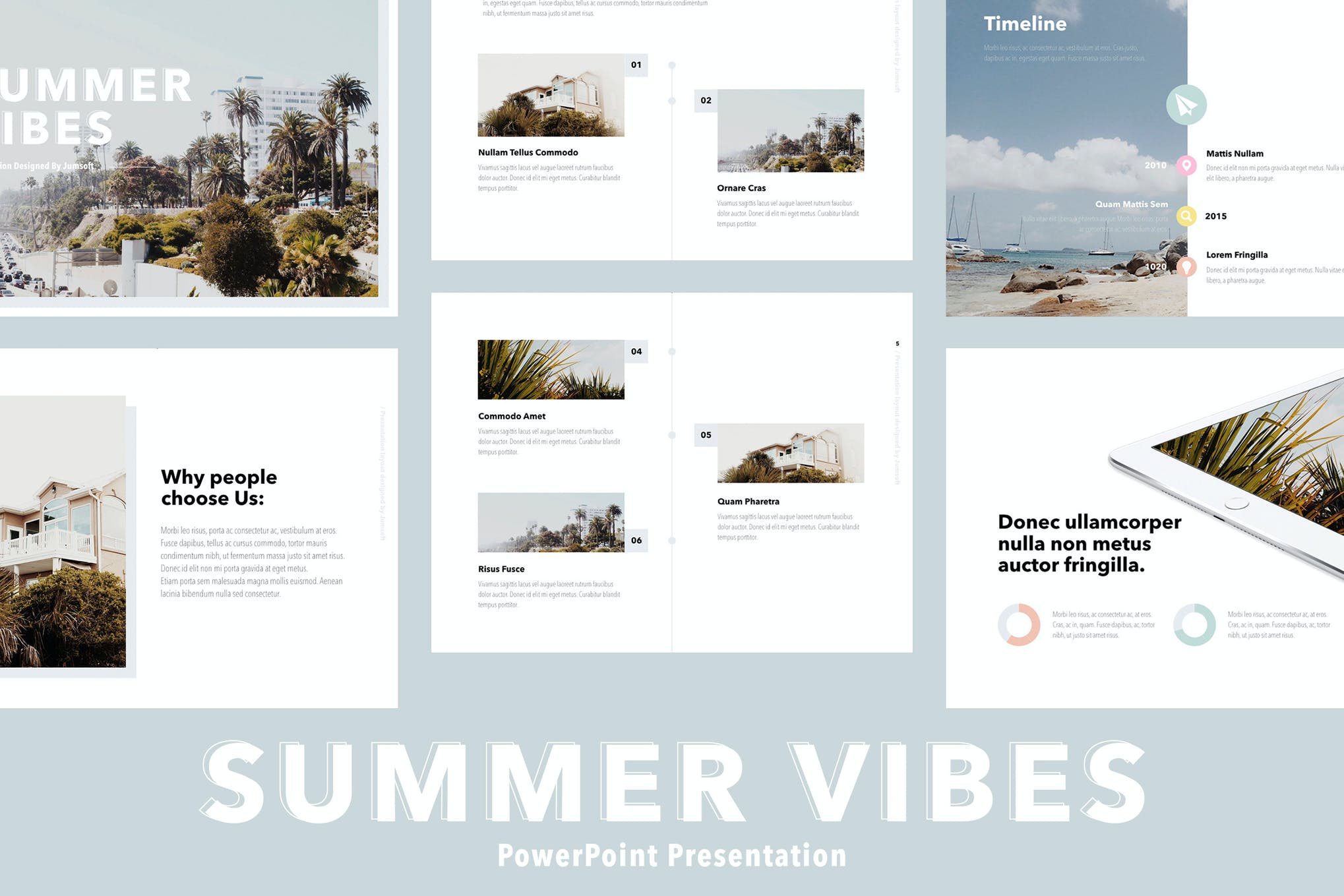 The Summer Vibes template offers a professional look for your unique PowerPoint slideshows. It includes 20 masters in the standard 4:3 size, allowing you to choose the best layout for your information. The modern, polished layouts go beyond mere backgrounds, fonts, and bullets: they contain matching charts, diagrams, tables, and other data visualization elements.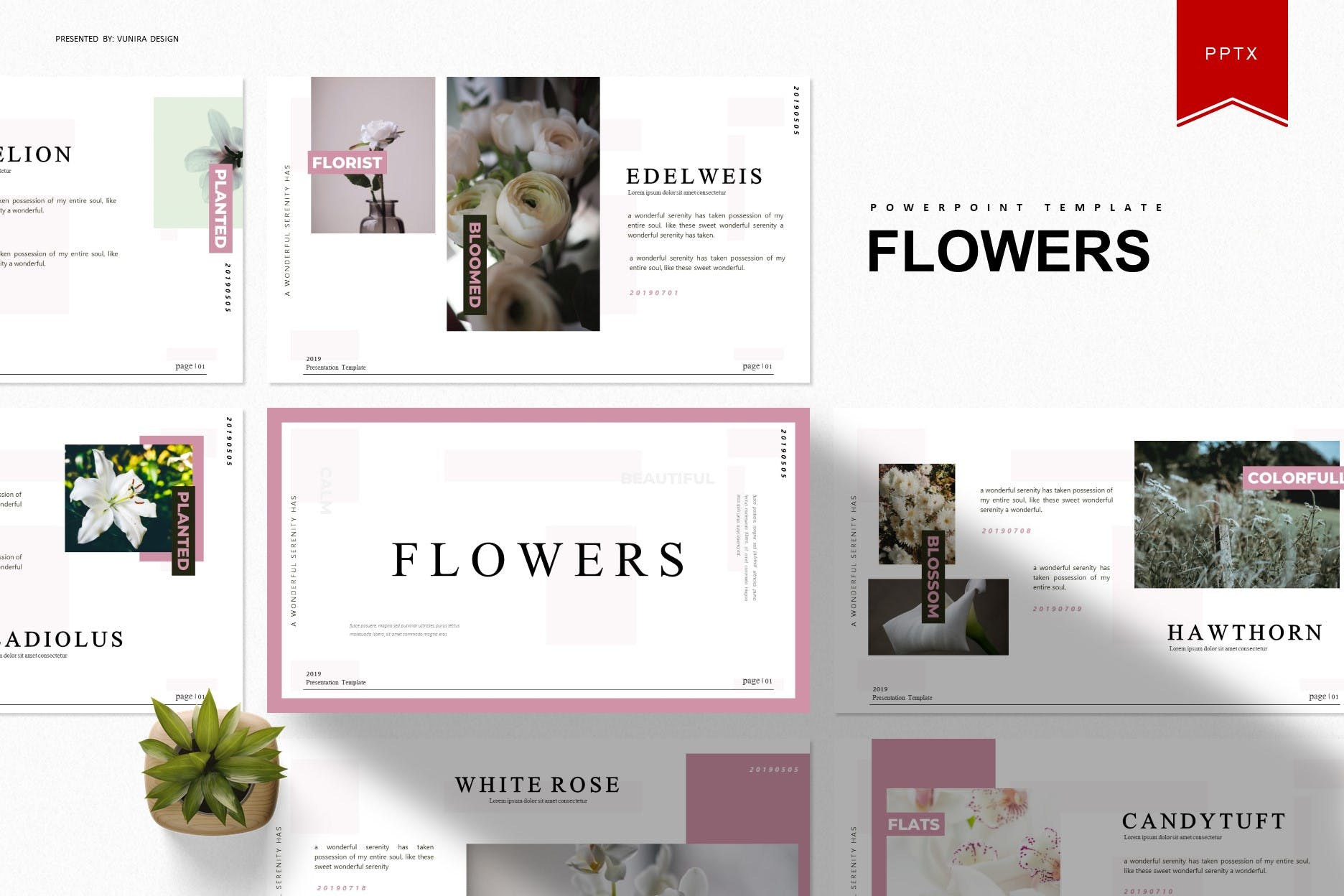 Flowers is a beautifully designed template that will capture your audience's attention and this is fully customizable as per your requirements. Add the desired text in the template and make the changes in it as per your needs. Deliver a successful presentation taking the advantage of this spring PowerPoint template.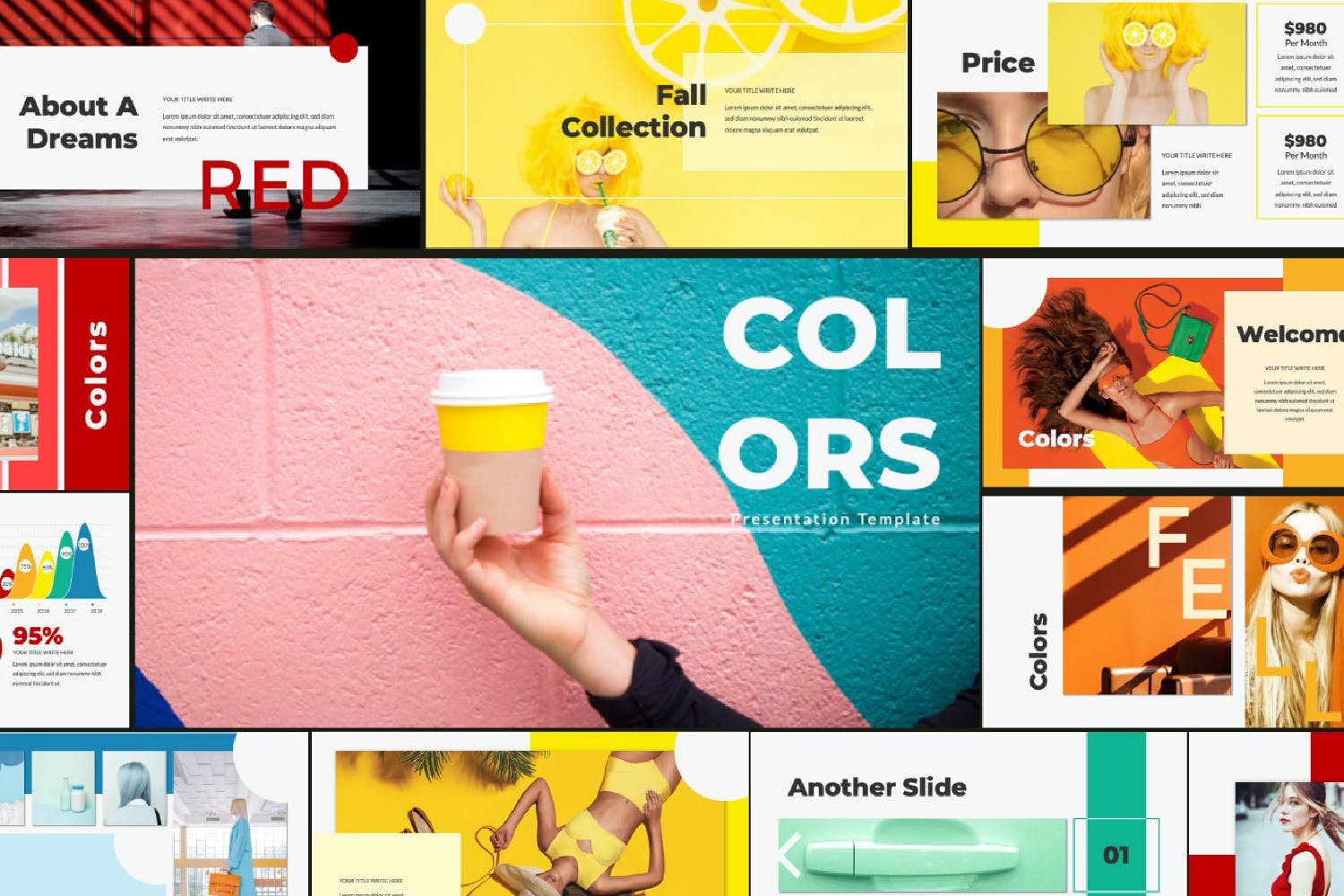 This PowerPoint template is sure to catch the eye of any spring-loving audience. Plus, this PPT on spring comes with many options so that you can craft the right presentation for your needs. Choose between over 50 total slide layouts with five pre-made color variations. It even includes handcrafted PowerPoint infographics.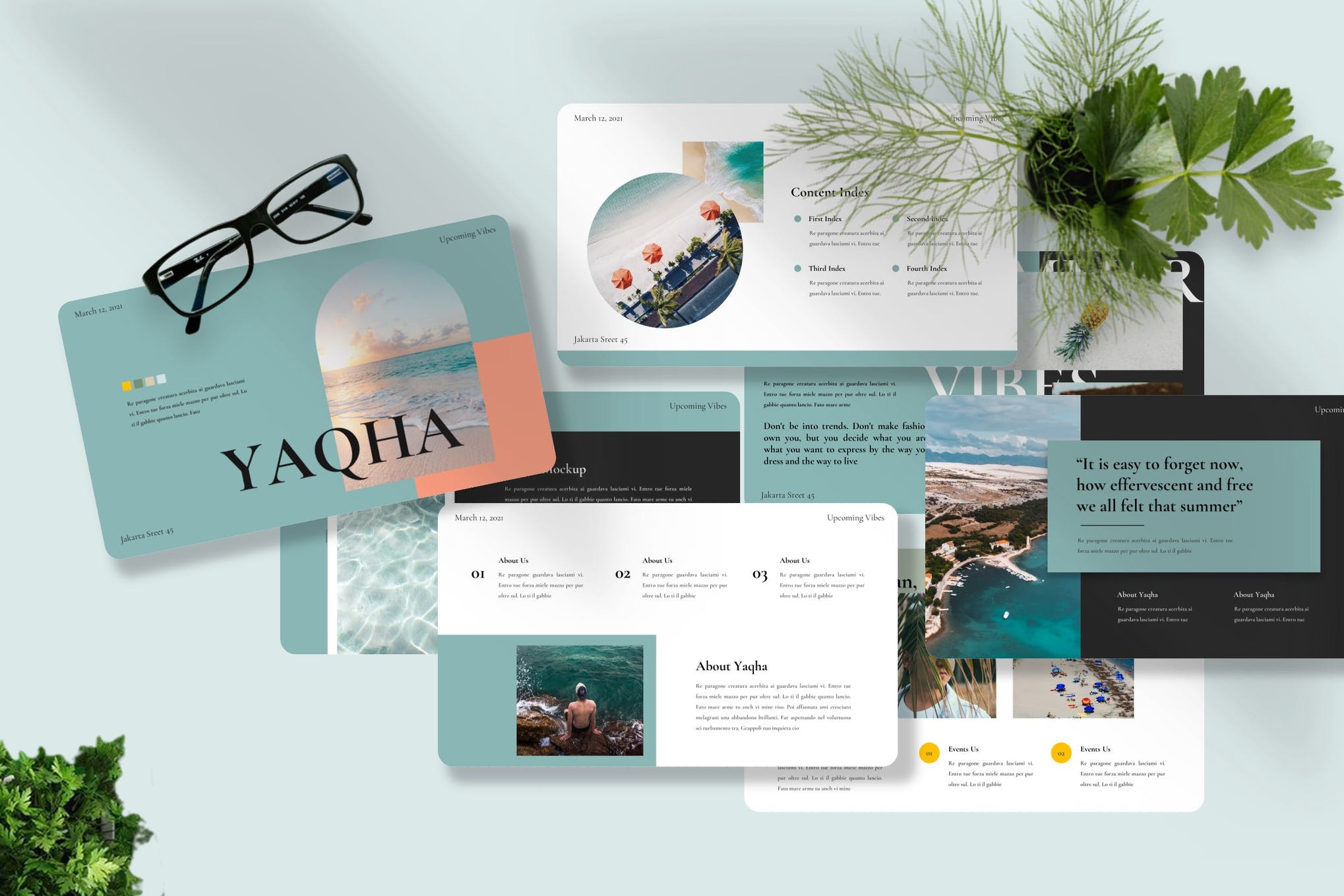 This summer-themed PowerPoint template containing 40 beautifully designed slides can be used for any variety of purposes, such as creative studio, agency, company, corporate, portfolio, photography, and also can be used for personal portfolio.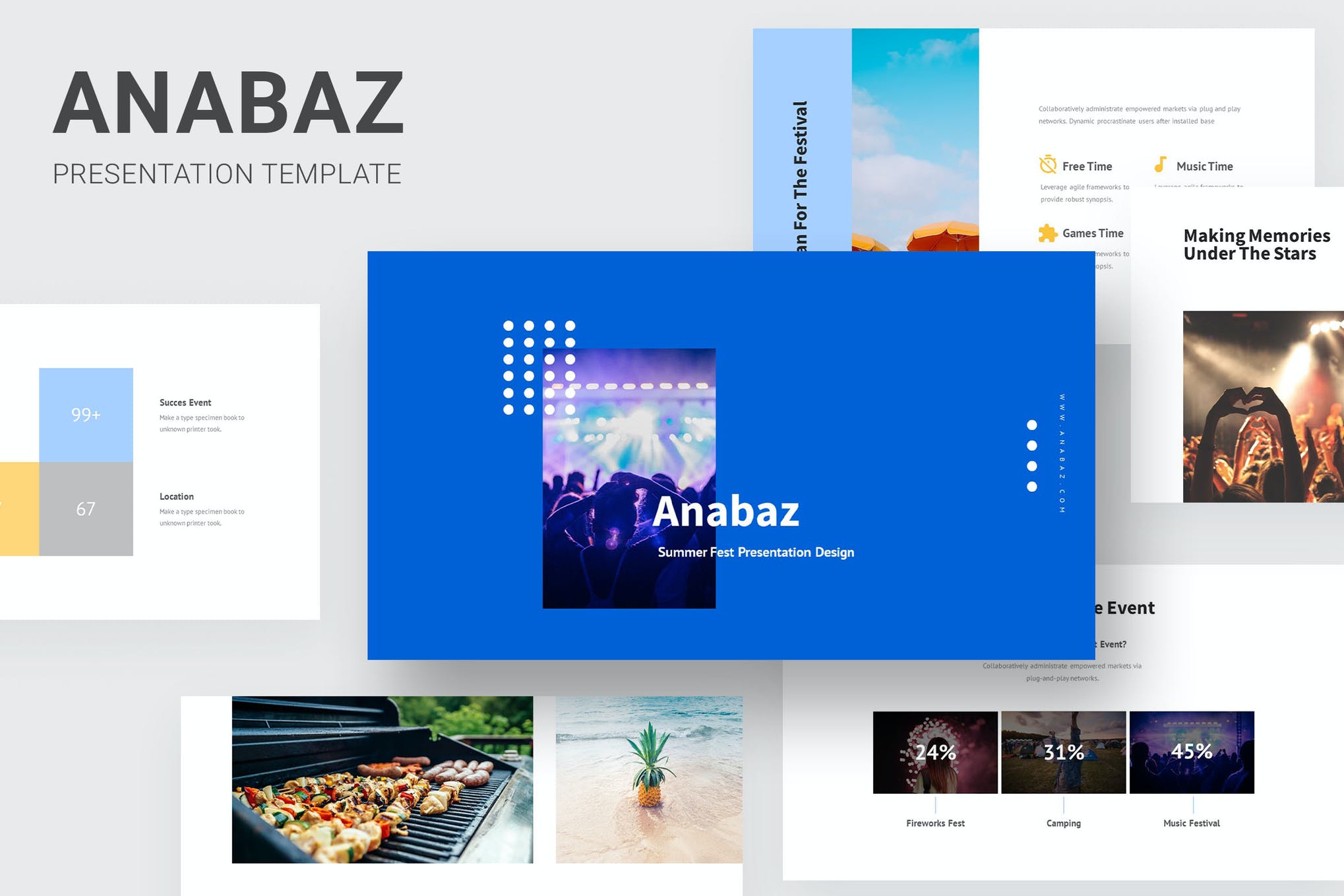 It's no secret that most people dislike giving presentations. The dread of public speaking consistently ranks among the greatest fears in public surveys. Anabaz can help you reduce the anxiety involved in giving a presentation. Its well-designed slides will not only build your own confidence but also make your key points clearer to the audience.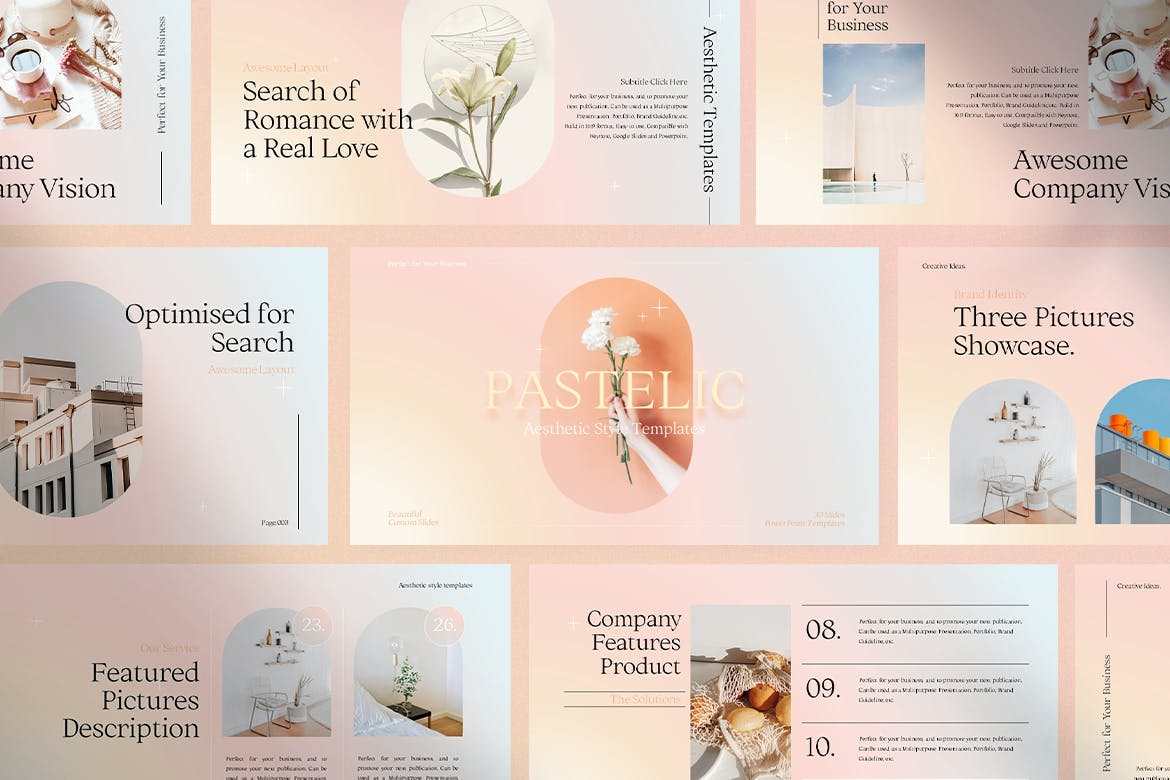 Pastelic is a great, modern choice if you're looking for spring PowerPoint templates. With 30 unique slides and many color options, make your content look its best. Each slide has custom animations and transitions. The template also has themed vector icons.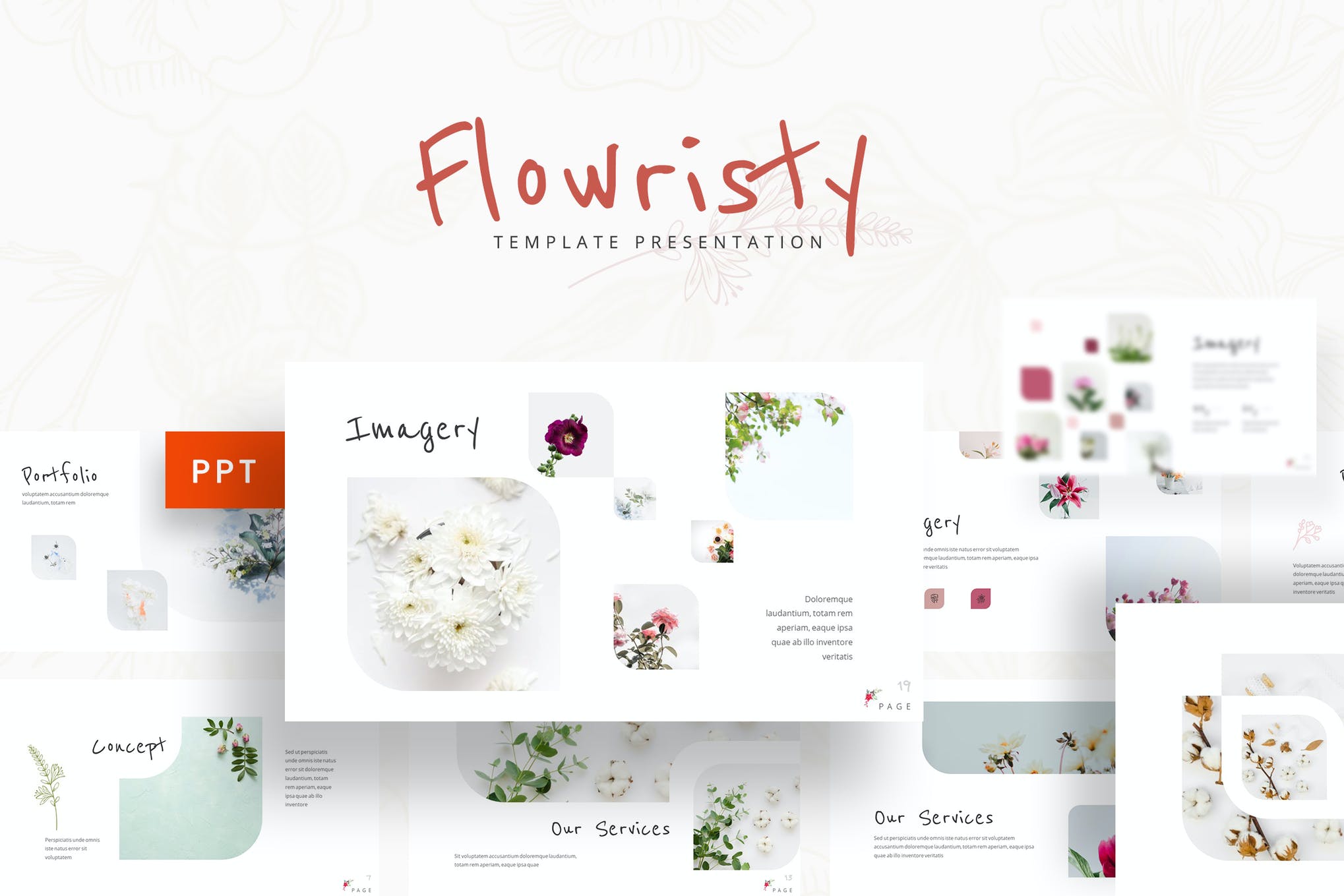 The slide can be used for promoting flower-themed products. Advertise the sales and the special offers in the spring season. This wonderful template has a creative floral design that will capture the audience's attention at once. Let the flowers bloom with this floral PPT template.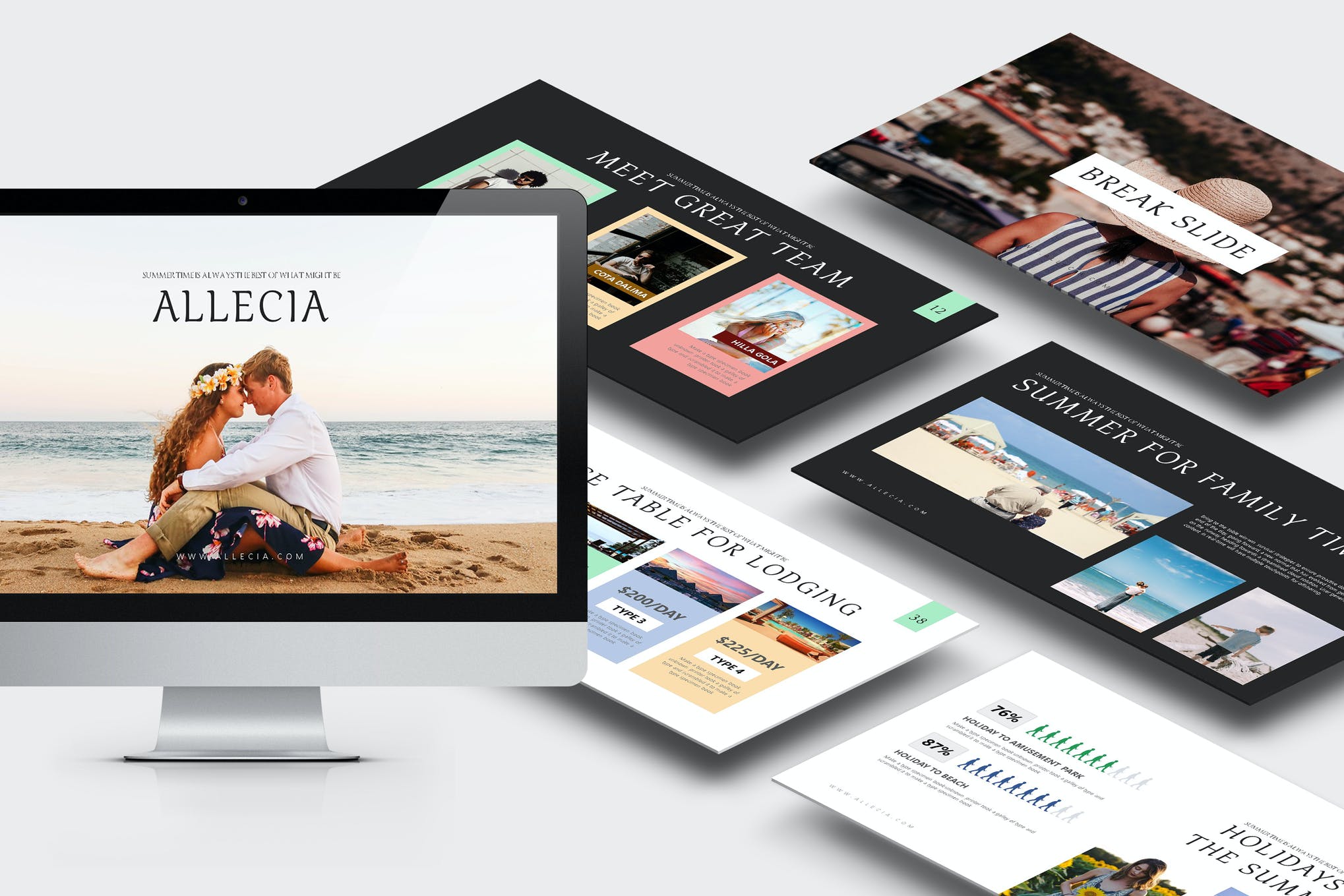 Allecia doesn't look like your typical summer PPT template. It has dark slides that complement the pastel colors of your summer photos. This versatile PPT on nature includes 52 unique slides, media placeholders, and vector icons. It also has maps, infographics, and mockups to play around with. You'll have a hard time finding a summer PowerPoint background with this much quality.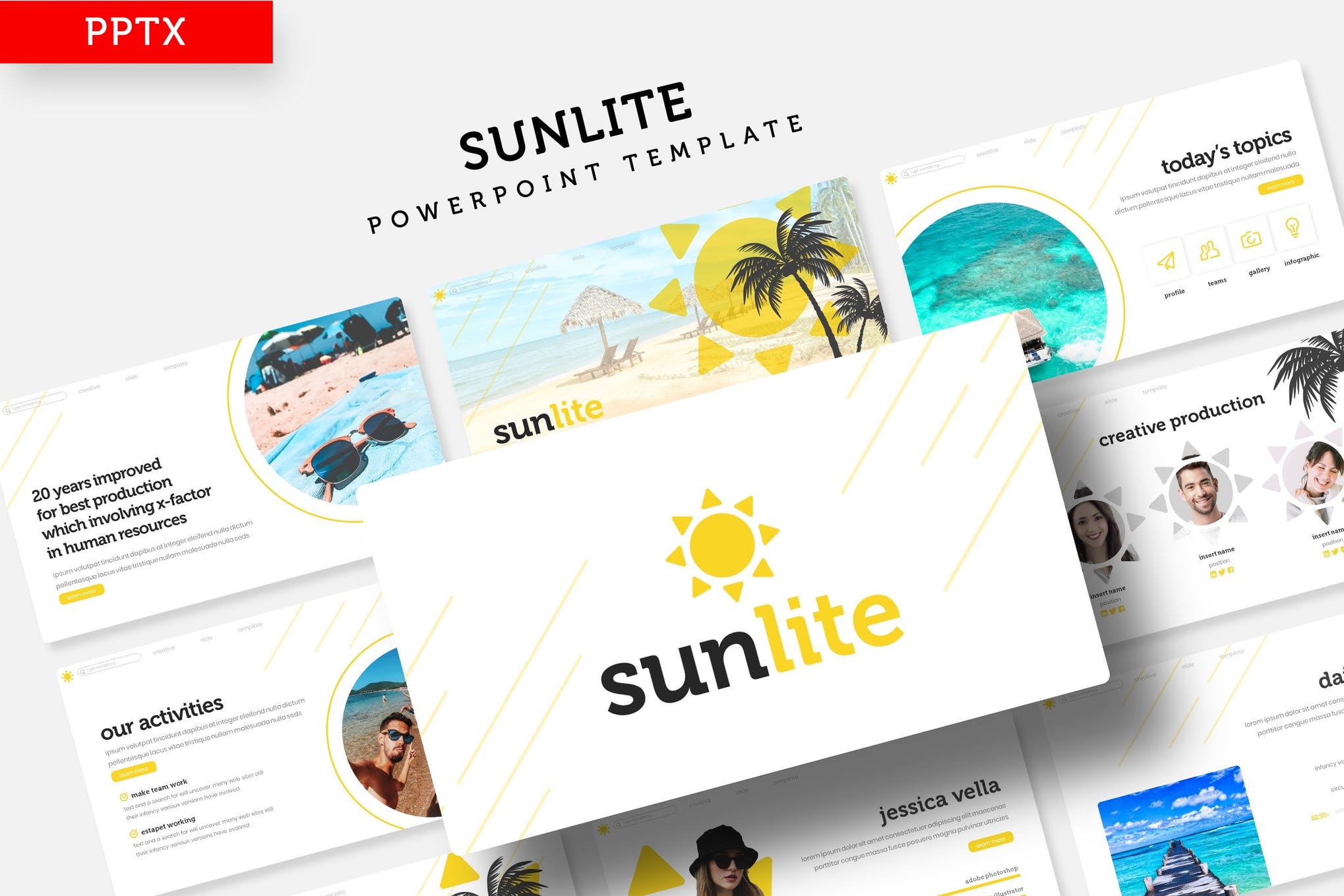 This gorgeous summer presentation template is one of the top-rated templates on our list. With five stars for flexibility and four stars for quality, it's easy to see why this template is so popular. You also get a massive number of slides to choose from. Plus, you'll find a rich icon library to help your summer PowerPoint presentation be all that it can be.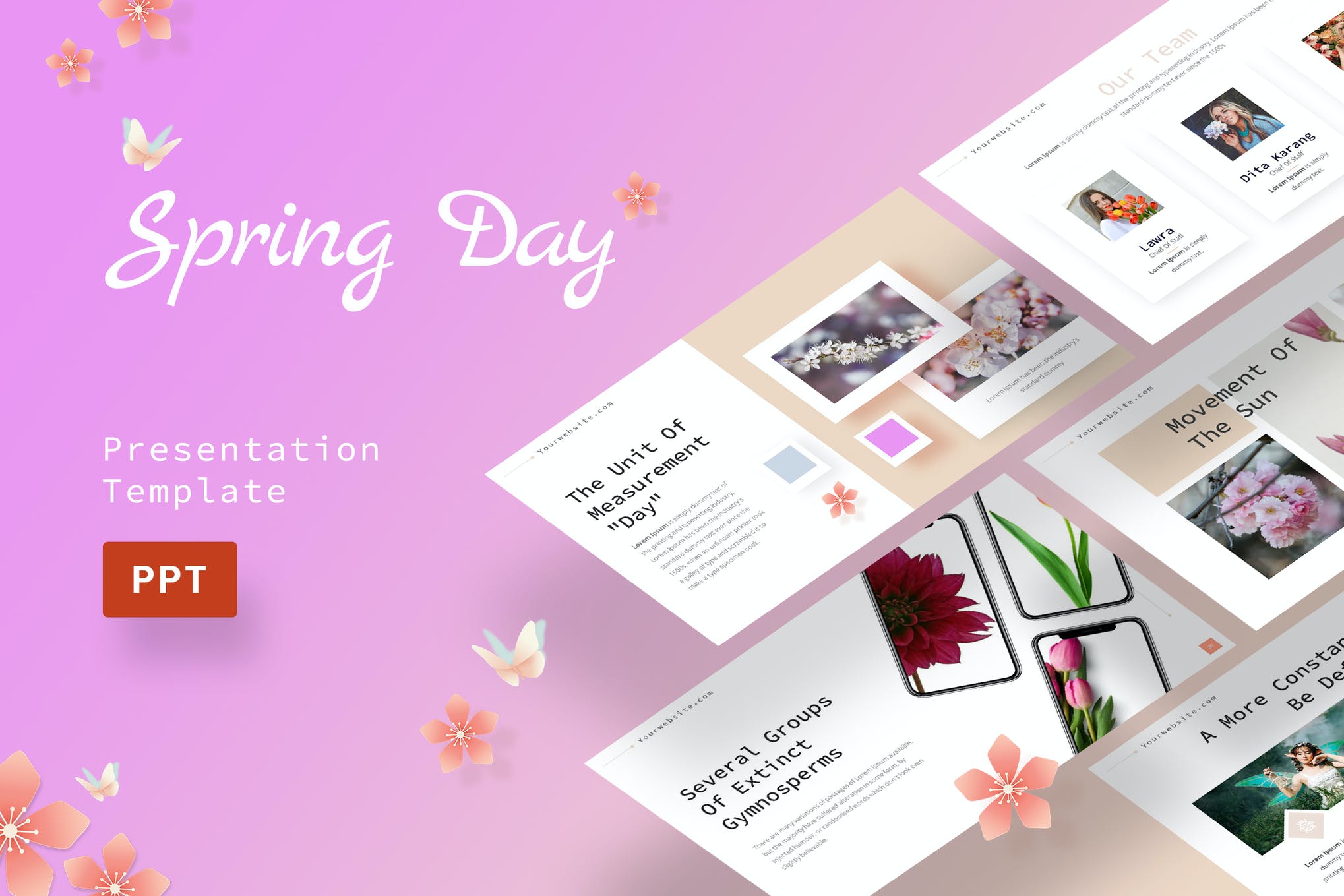 This is one of the many spring PowerPoint templates on our list you should check out. Leaves and butterflies are featured in this spring seasonal nature presentation template. It's a gorgeously designed option for spring PowerPoint templates.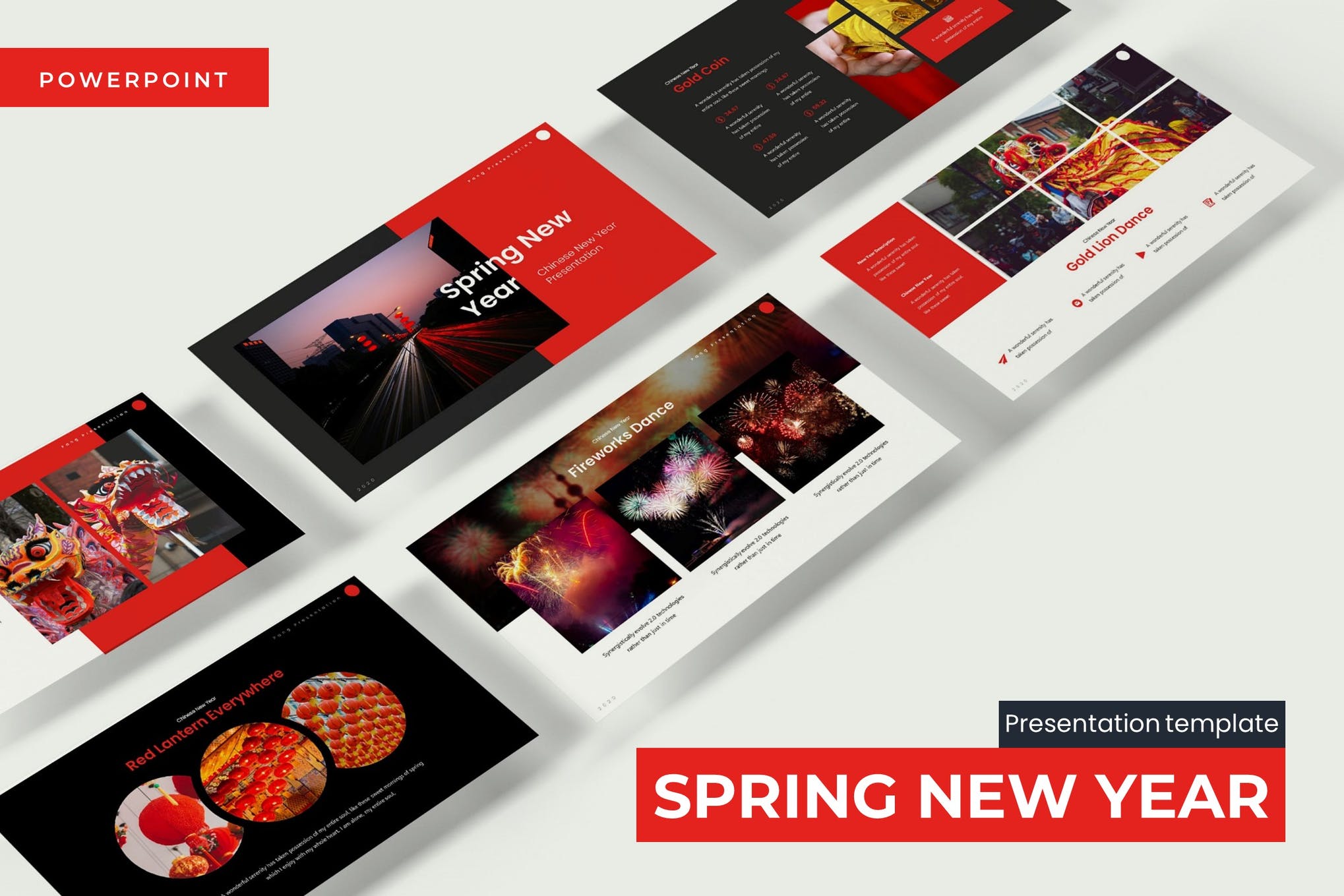 This spring nature PowerPoint template is more abstract, designed for creatives and artists. It's got basic placeholder layouts for your content. If you like nature PPT templates, this Spring New Year theme is right up your alley.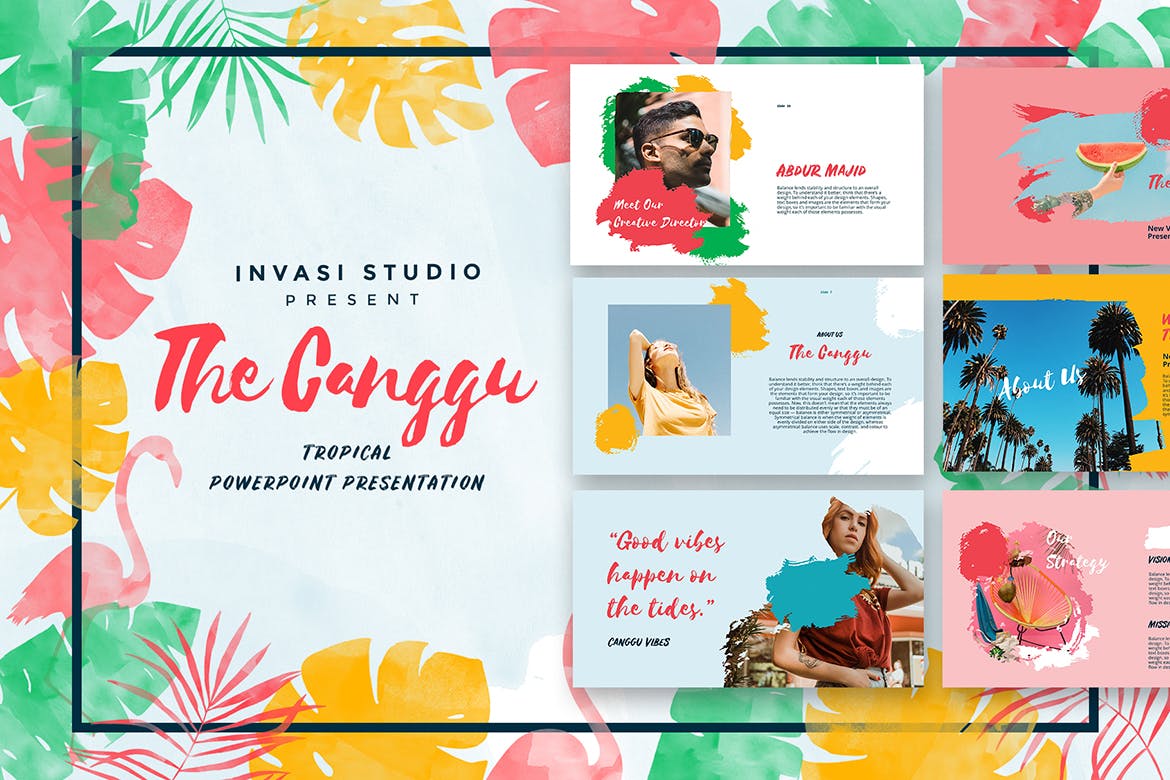 Incorporate the creatively designed summer PPT template that is so colorful and invigorating. Put down every relevant information in this template as per your requirements. With the beautiful template, you can create any beachy, tropical presentation with ease.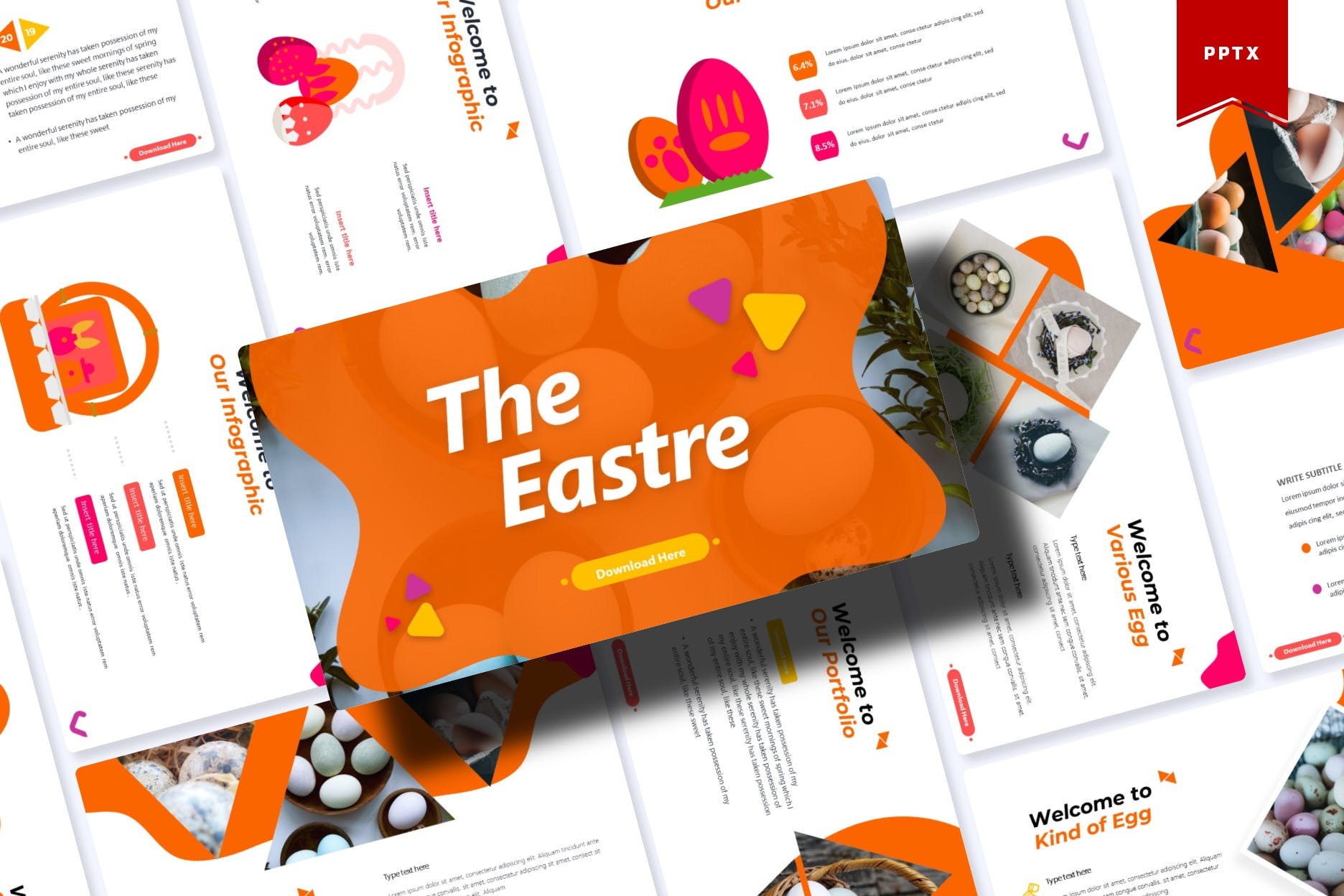 Enlist the upcoming events or festivals in the spring season and educate the kids about the spring fruits and flowers. One can also use this slide to advertise Easter sales and can attract a large number of audiences for their products. If you are thinking of organizing a special event this spring season, make use of this predesigned PowerPoint template.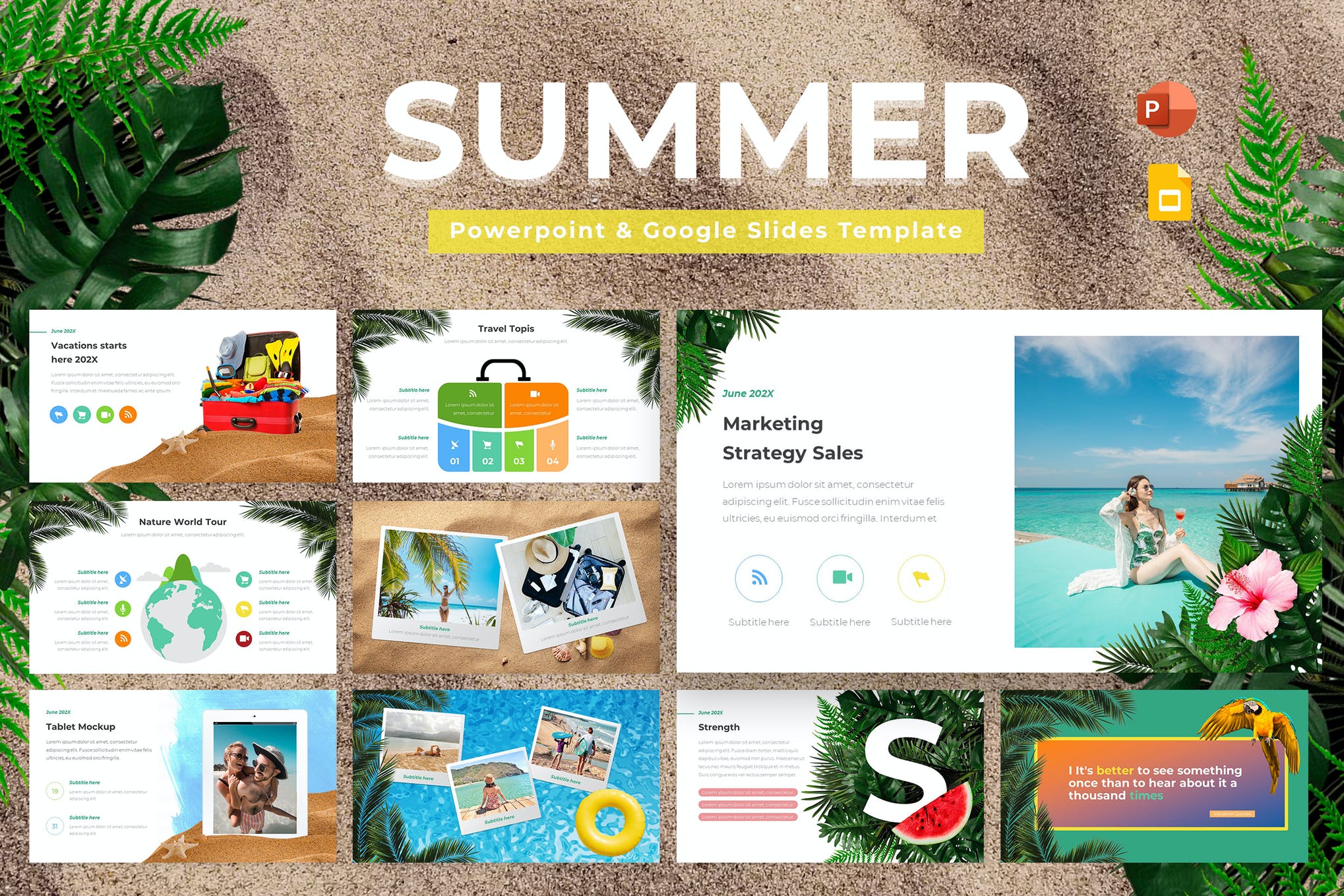 Next up we have a unique summer PowerPoint with a range of creative slides for you to use. This stunning presentation uses white space well and is fully editable. Try out this summer theme PowerPoint for your personal and professional creative projects.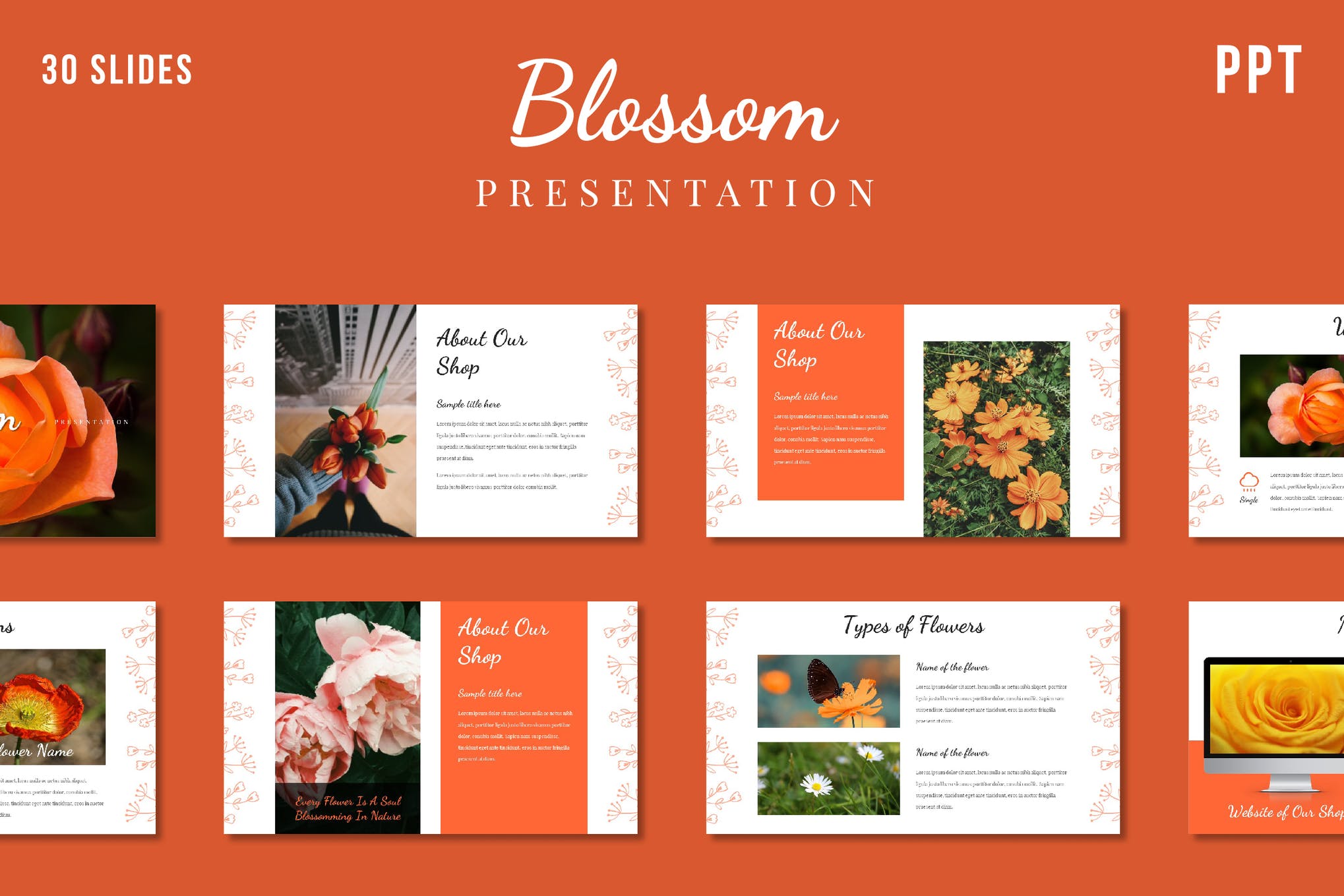 If you're making a PPT on spring theme, you'll enjoy the options provided by Blossom. Each of the more than 30 slides has a minimal design that makes nature photos stand out and is fully editable.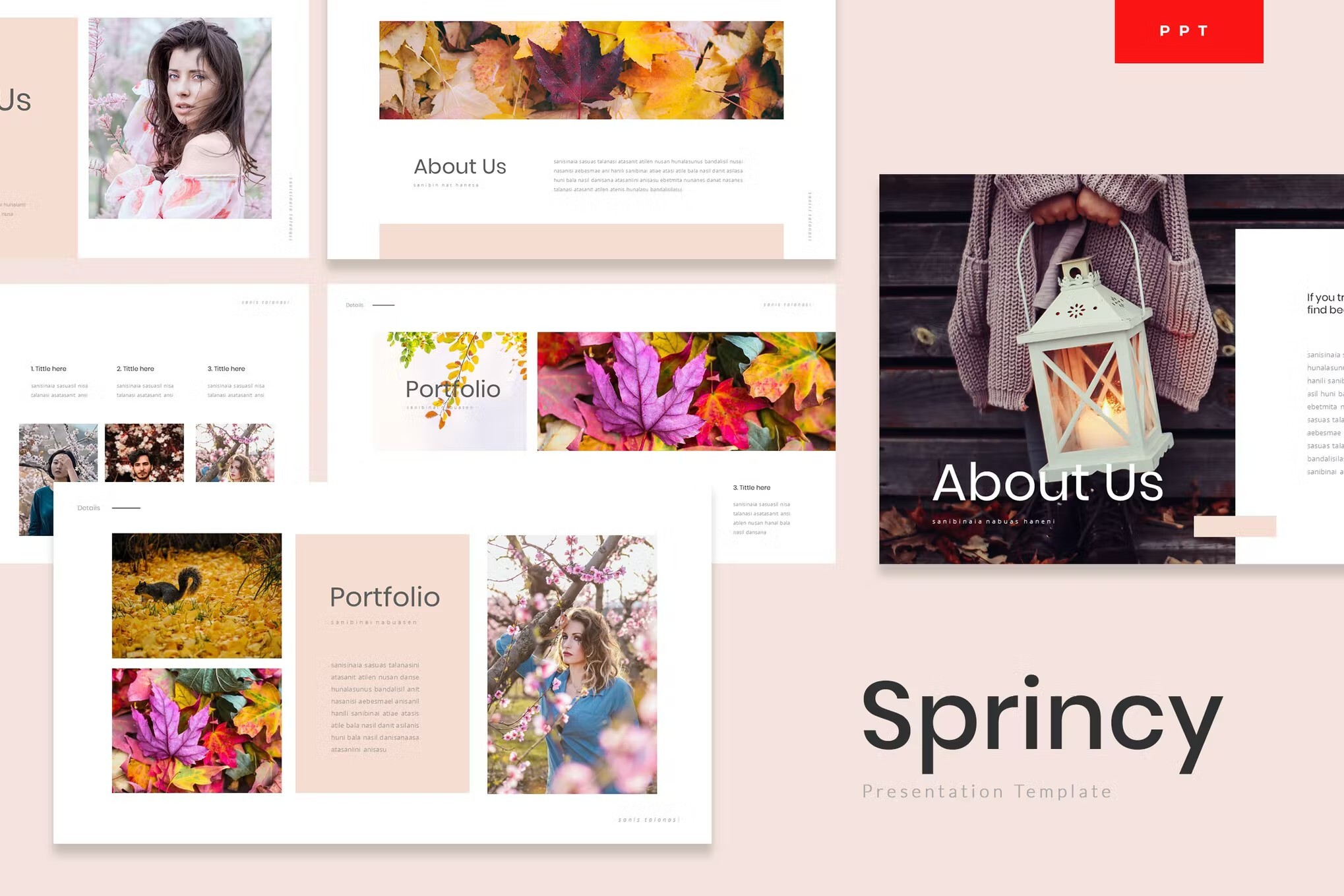 Take a chance to download Sprincy, a spring PowerPoint presentation template. The clean layout will make your content structured and presented in a correct flow. The slides are also easy to edit.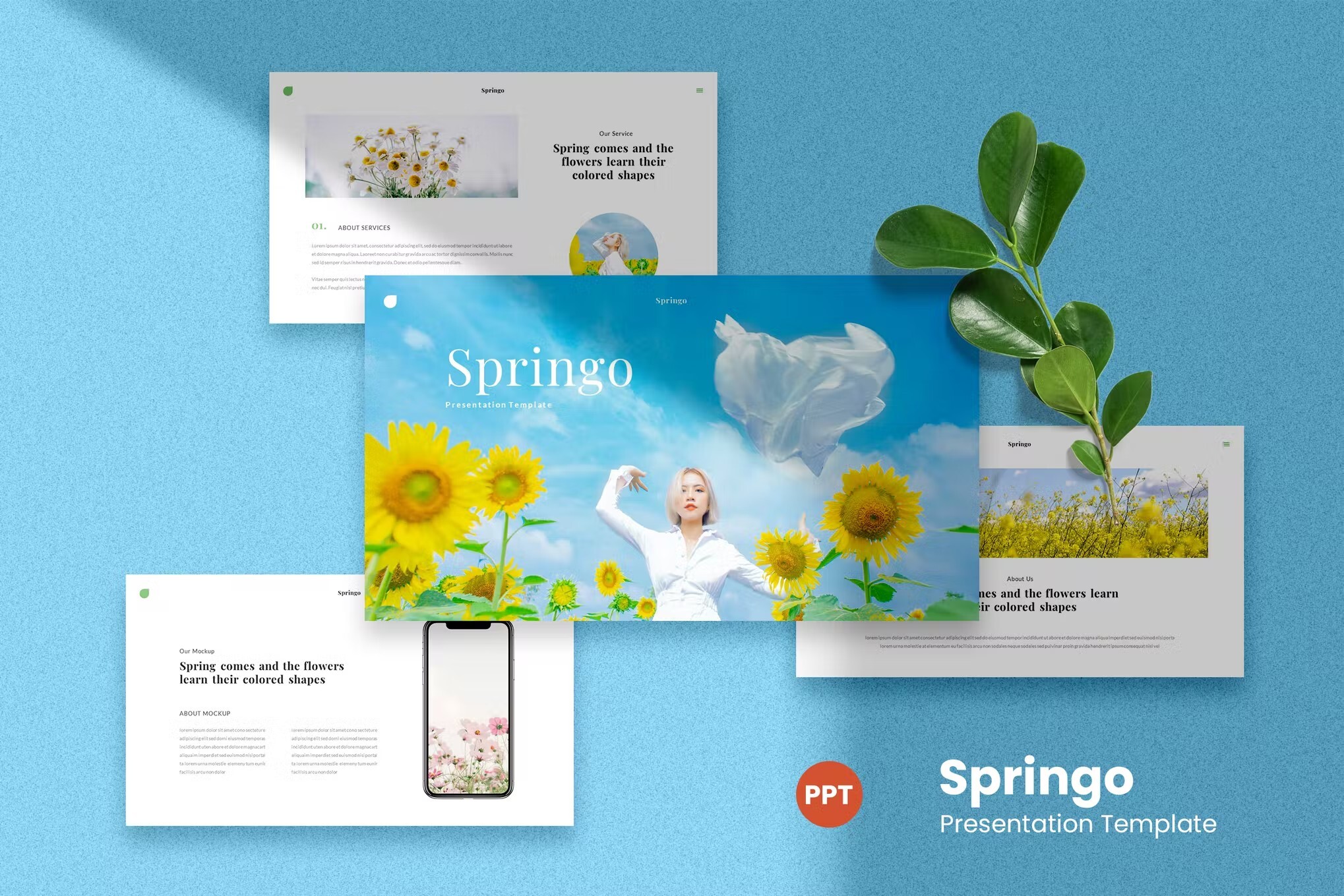 This presentation template can be used for various purposes, such as corporate presentations, personal purposes, agencies, studios, businesses, startups, institutions, organizations, and many more.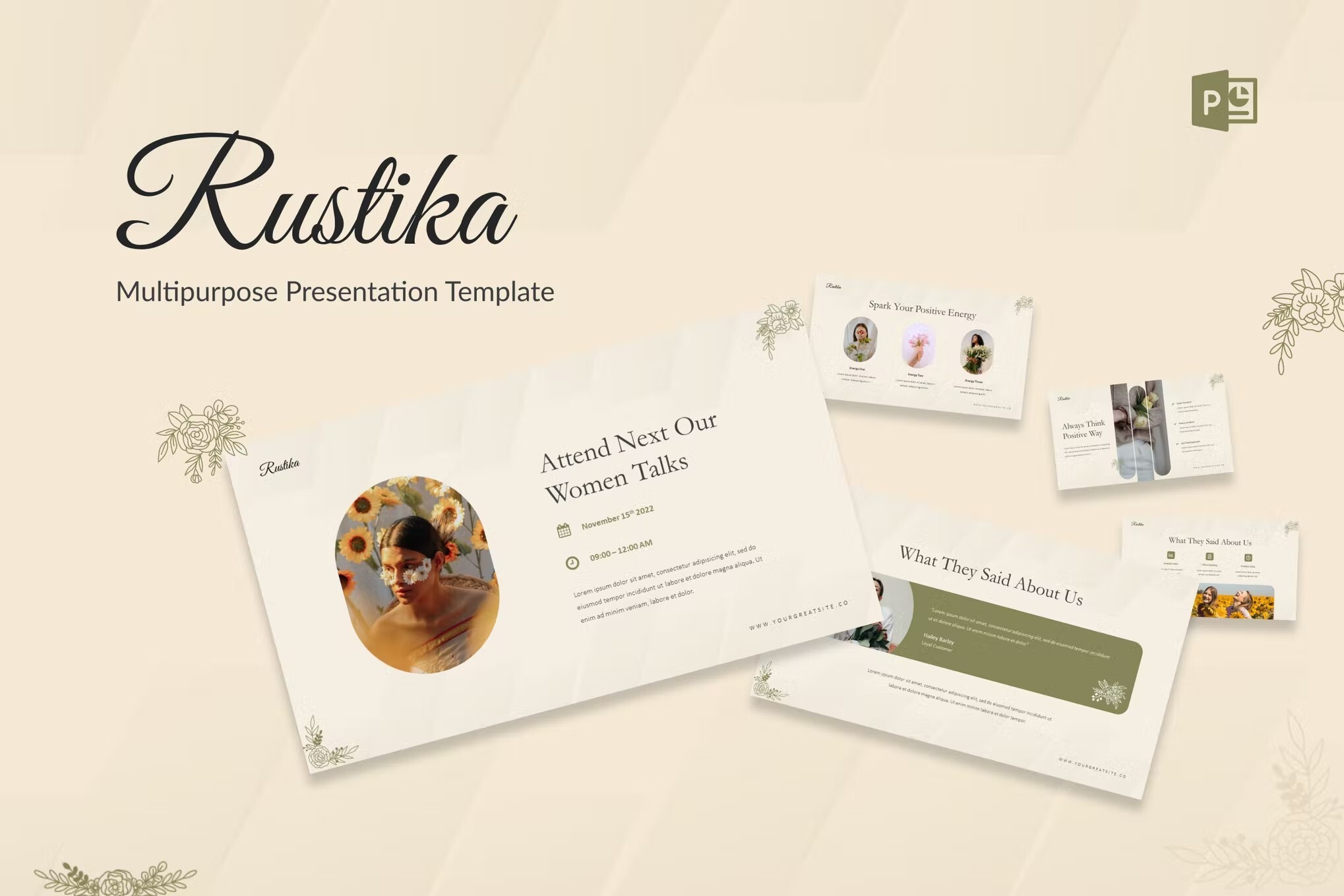 This item contains 30 unique slides with amazing colors as well as wide acceptability features. This template is perfect for your multipurpose business needs. Make your presentation look professional and impress your clients now.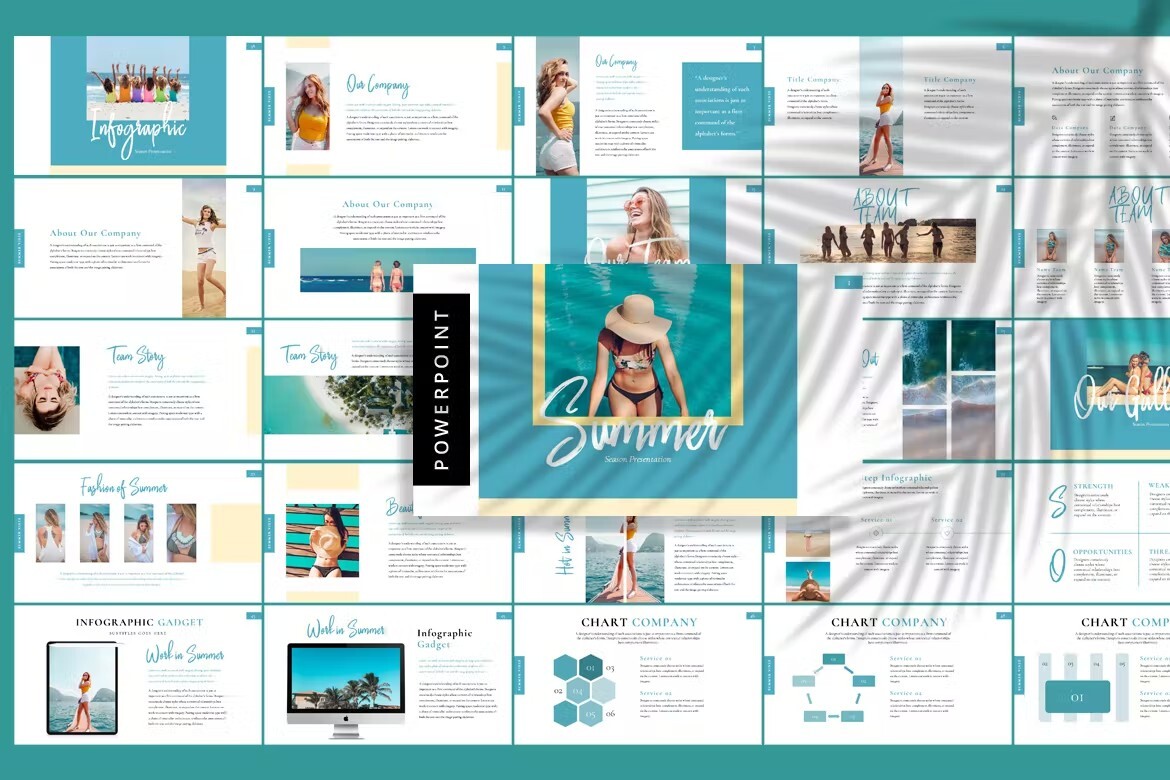 Here we have a gorgeous summer-themed PowerPoint template that will surely make your presentation stand out. It consists of a range of beautiful slide designs that can be completely customized to suit your needs.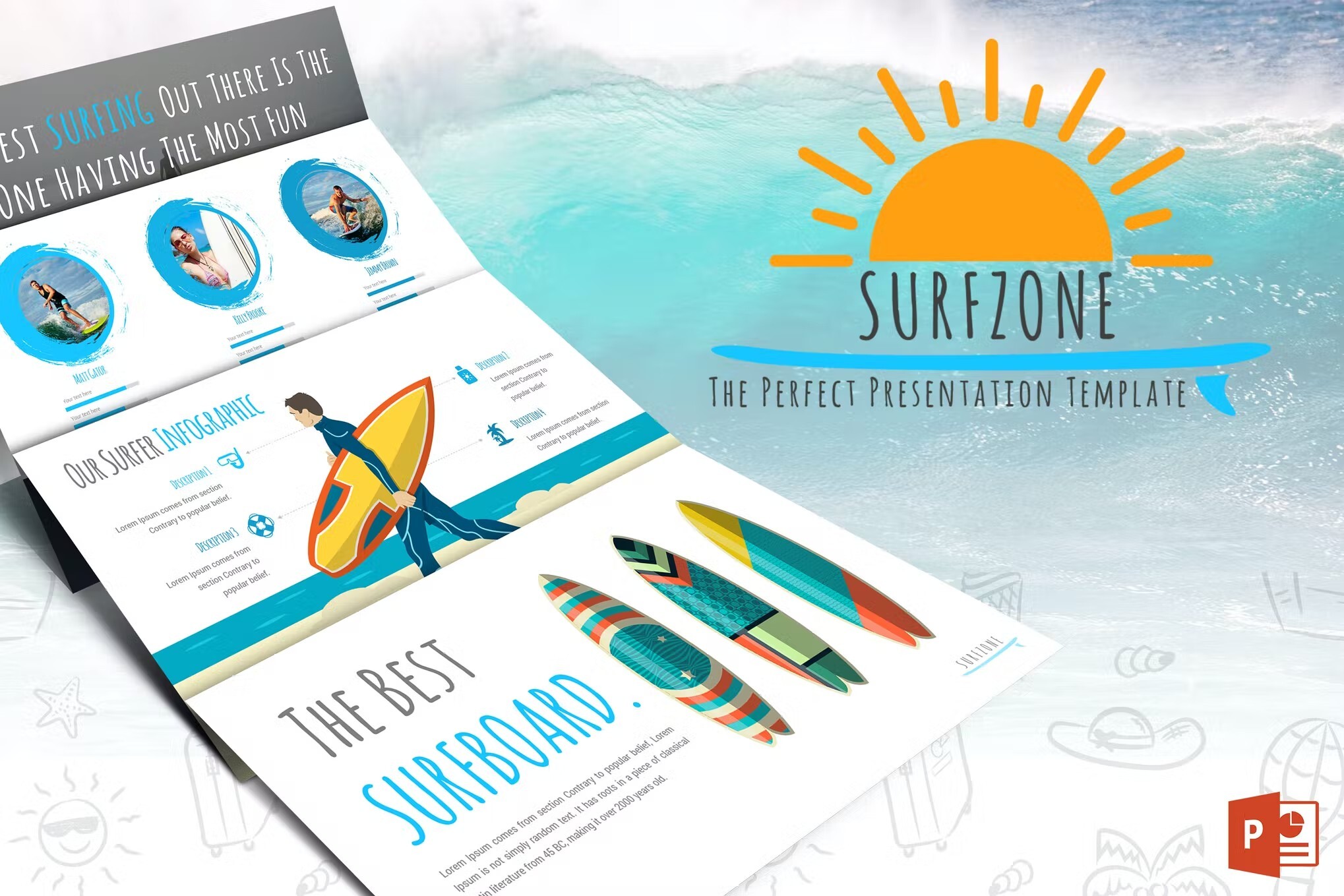 Surfzone is a multipurpose PowerPoint Template that is suitable for any kind of business, especially for surfing, vacation, and more. This template is very easy to edit, you can change colors, font, etc in just a few clicks.
Free Summer & Spring PowerPoint Templates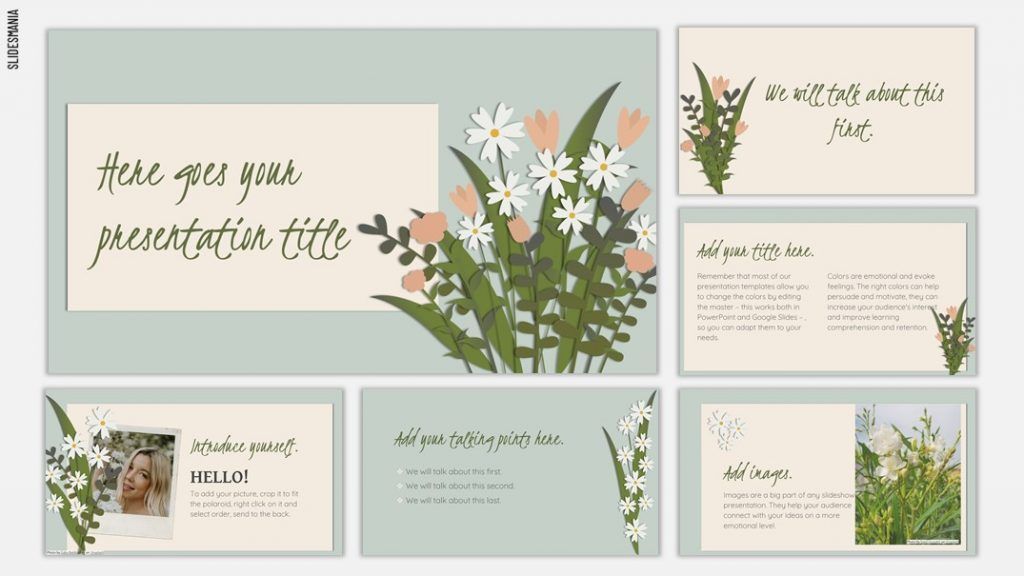 Vivian is a free PowerPoint theme inspired by spring. Little bouquets of wildflowers make this theme perfect to celebrate spring. By editing the master, you can change the colors of each type of flower.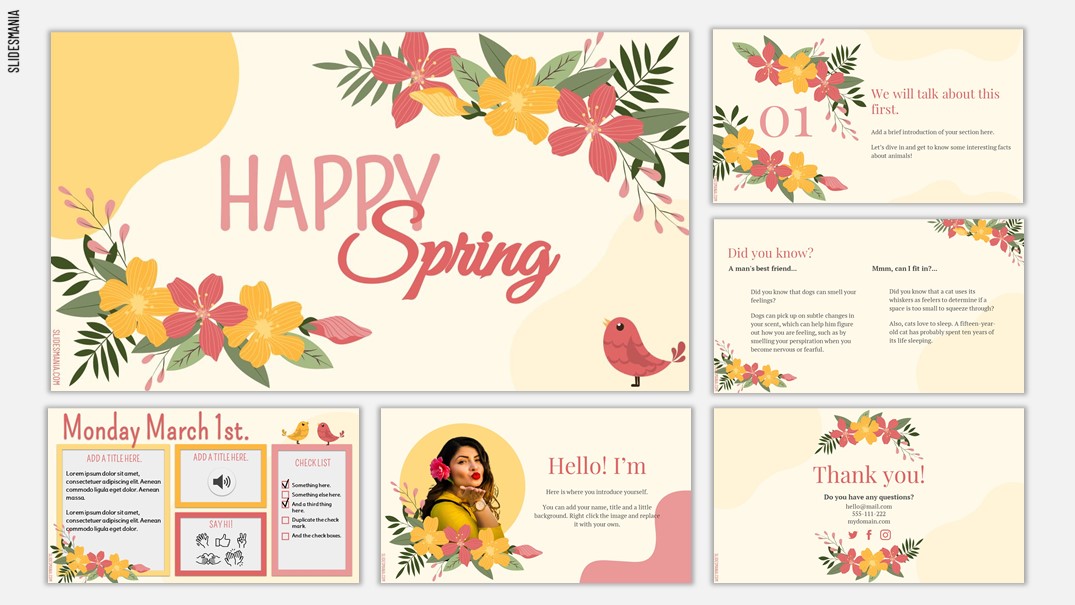 This PPT has hibiscus flowers and birds and it comes with a morning meeting layout. Even though the default colors are yellow and a light red, you can change the colors of the flowers and the birds by editing the master and changing the theme colors.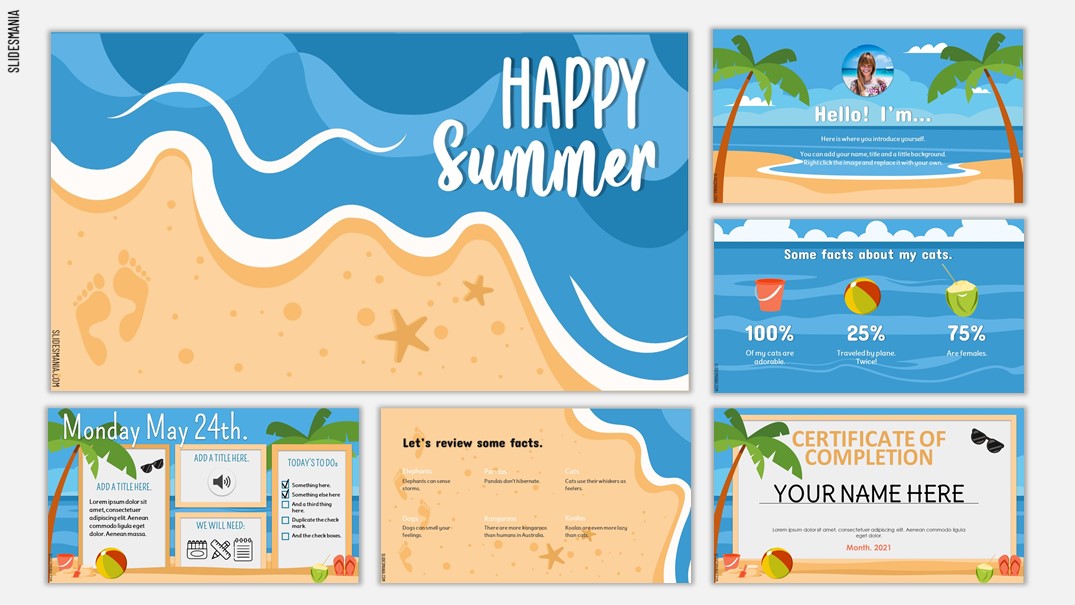 Bring the beach to your classroom with this summer template that features a tropical beach with palm trees, sand castles, flip flops, sunglasses, beach balls and coconut water! It comes with a morning meeting layout and a certificate layout. So you can award your students once they finish the unit. You can also use this template for a summer PD, and hand out certificates to the attendees.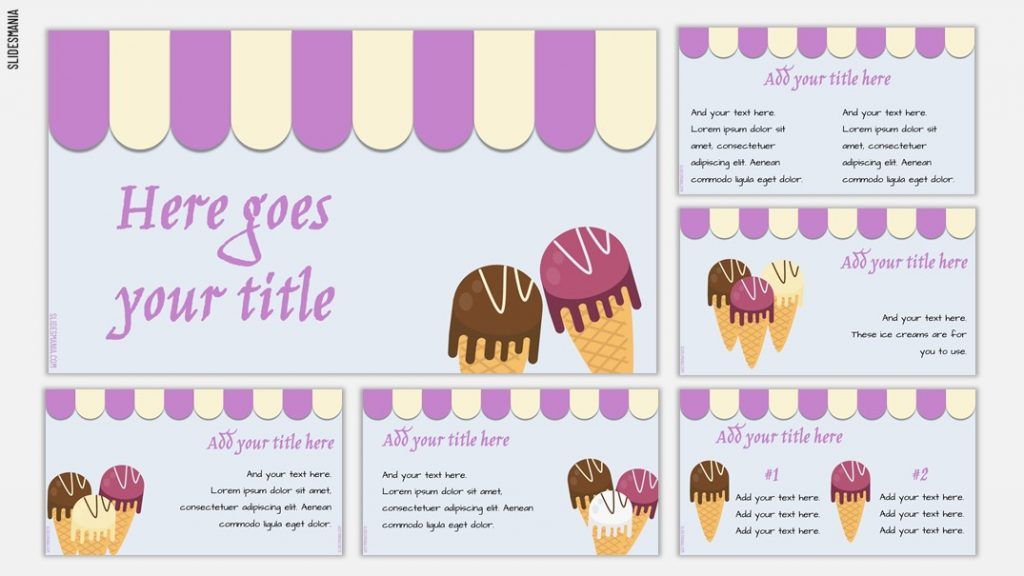 Here we have a fun theme and it is inspired by summer and little ice cream shops. Check it out right now.