30+ Best Sales Presentation Templates (PPT PowerPoint Slides)
Important sales presentation looming at work? Or perhaps you're needing to win some new clients for your own business. Whatever the reason, giving a sales presentation can be a nerve-wracking experience, especially when it can mean the difference between making a sale or losing out to a competitor.
Fortunately, there's a huge range of professionally designed sales PowerPoint templates out there that can be customized quickly and easily for your next project, saving you valuable time in preparing for your presentation – and we've gone ahead and found a list of the very best ones at your disposal, including both free and premium options.
Read on for our collection of the best PowerPoint templates for sales presentations.
Get everything you need to give the perfect presentation. From just $16, get unlimited access to thousands of PowerPoint presentation templates, graphics, fonts, and photos.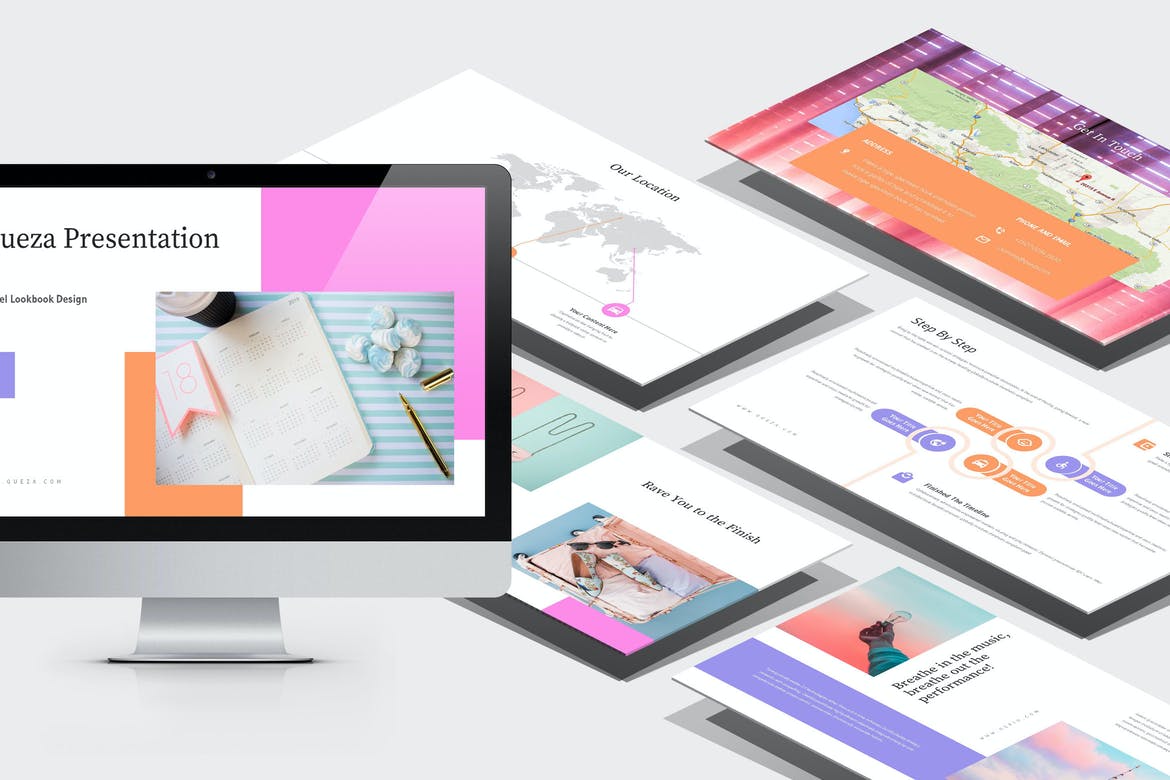 Our first PowerPoint presentation template features a gorgeous pastel color scheme with two variations and is ideal for a wide range of sales and marketing purposes. It comes with 50 slides, all of which feature fully editable graphic elements and design settings.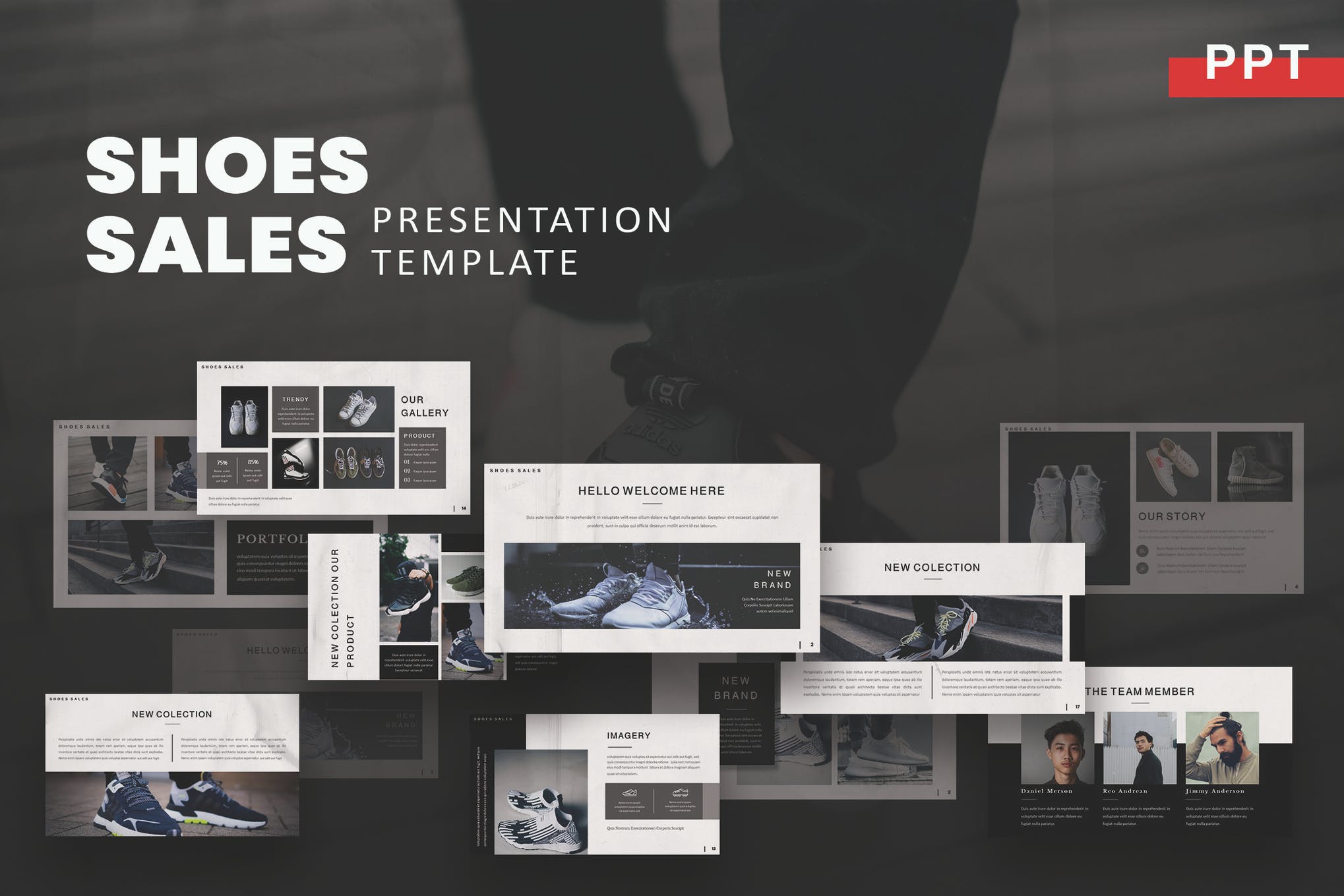 Next up we have a multipurpose sales PowerPoint that can be used for virtually any business under the sun. It has a classy and stylish design, 60 total slides, free fonts plus a help file is also included to help you make the most of this professional PPT template for sales.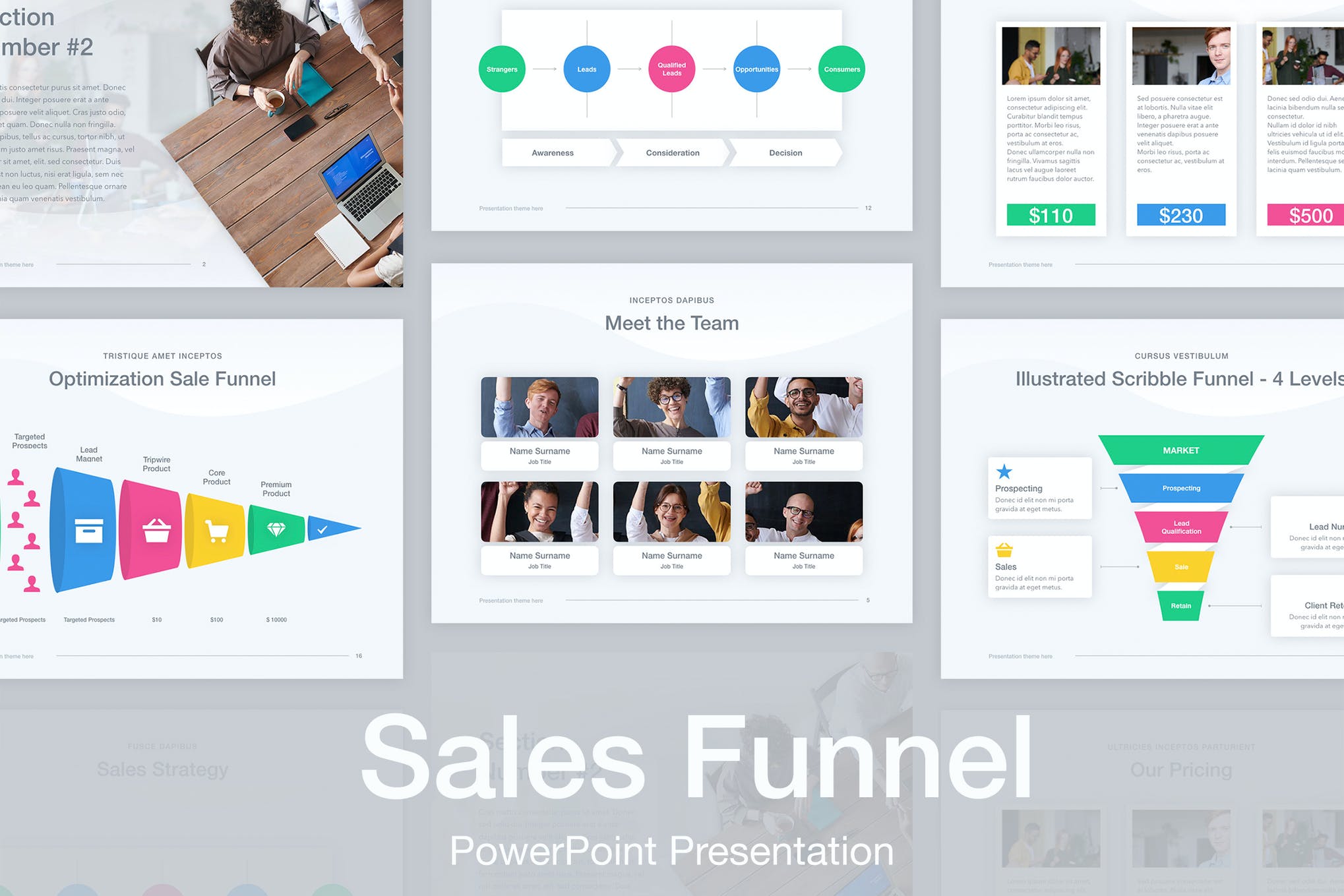 Here we have a ppt presentation for sales funnel with a minimalistic and sophisticated design. Like any other powerpoint sales presentation examples, the template allows you to easily customize the colors, diagrams, charts, and images to suit your brand requirements and offers an array of creatively designed slides.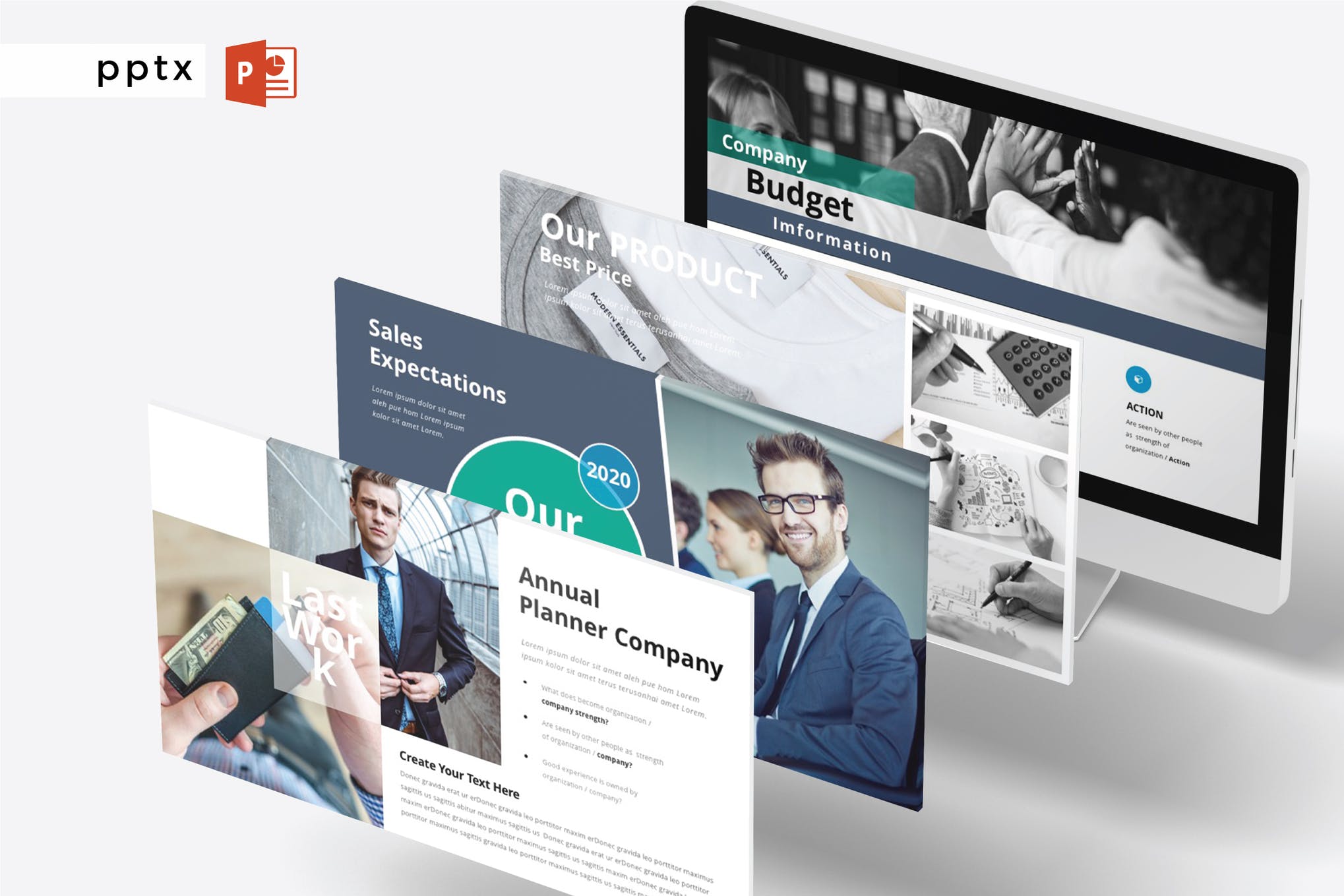 Sales Meeting is a set of simple and uncluttered sales presentation templates that includes 150 unique and stylish slides in total, 5 color schemes, drag, and drop image placeholder, and a number of other amazing features. It comes in high-resolution 16:9 widescreen retina-ready layouts.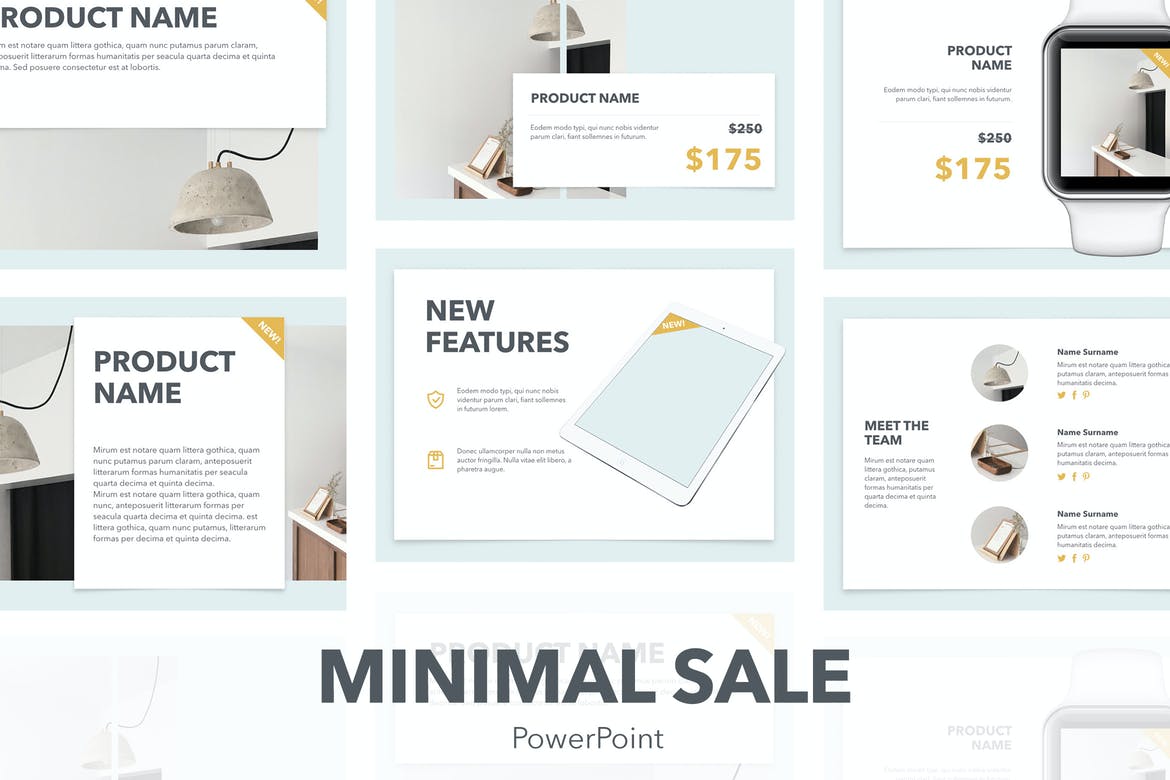 The next in our list of amazing sales PowerPoint templates is this beautiful minimal design featuring 20 master slides in a standard 4:3 size format, with modern, polished layouts, customizable charts, diagrams and tables, and a range of text styles. It's super easy to edit and comes with supporting documentation.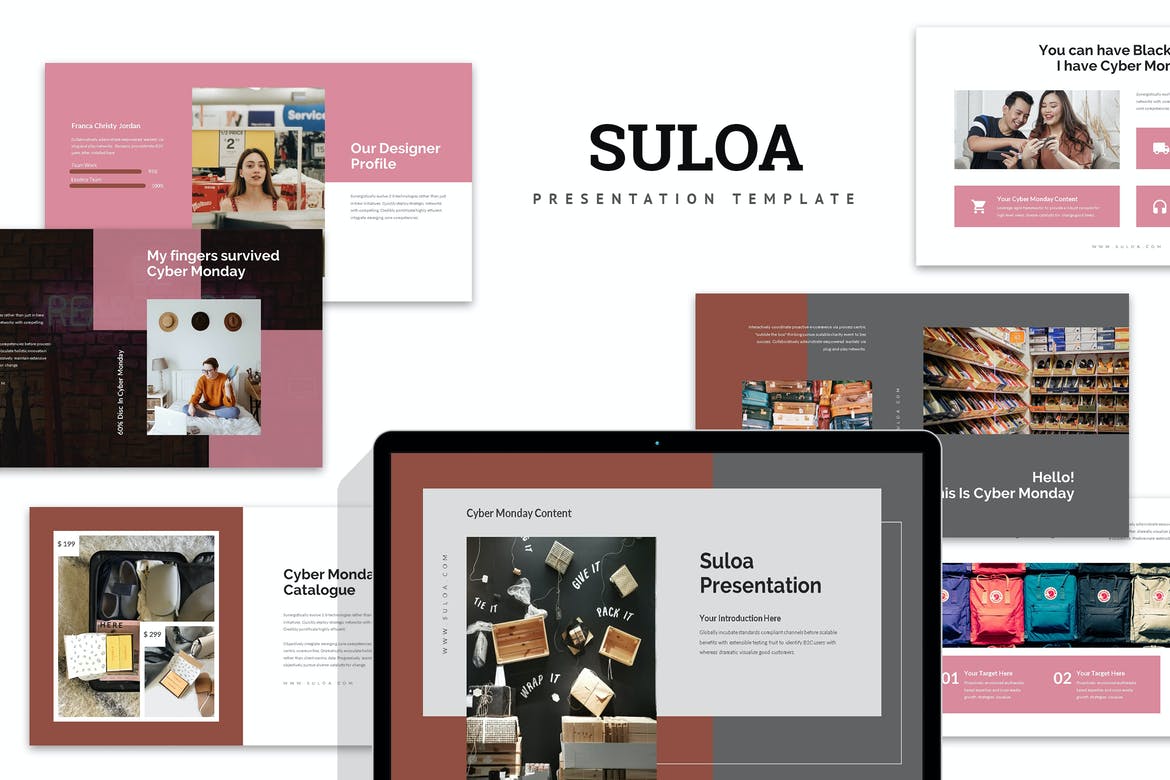 Designed as an event-specific sales presentation template for Cyber Monday promotions, our next option is able to be adapted to suit any business type, but is ready for use with a fashion or beauty business if you want to save even more time! It includes 50 high quality and professional layouts to choose from.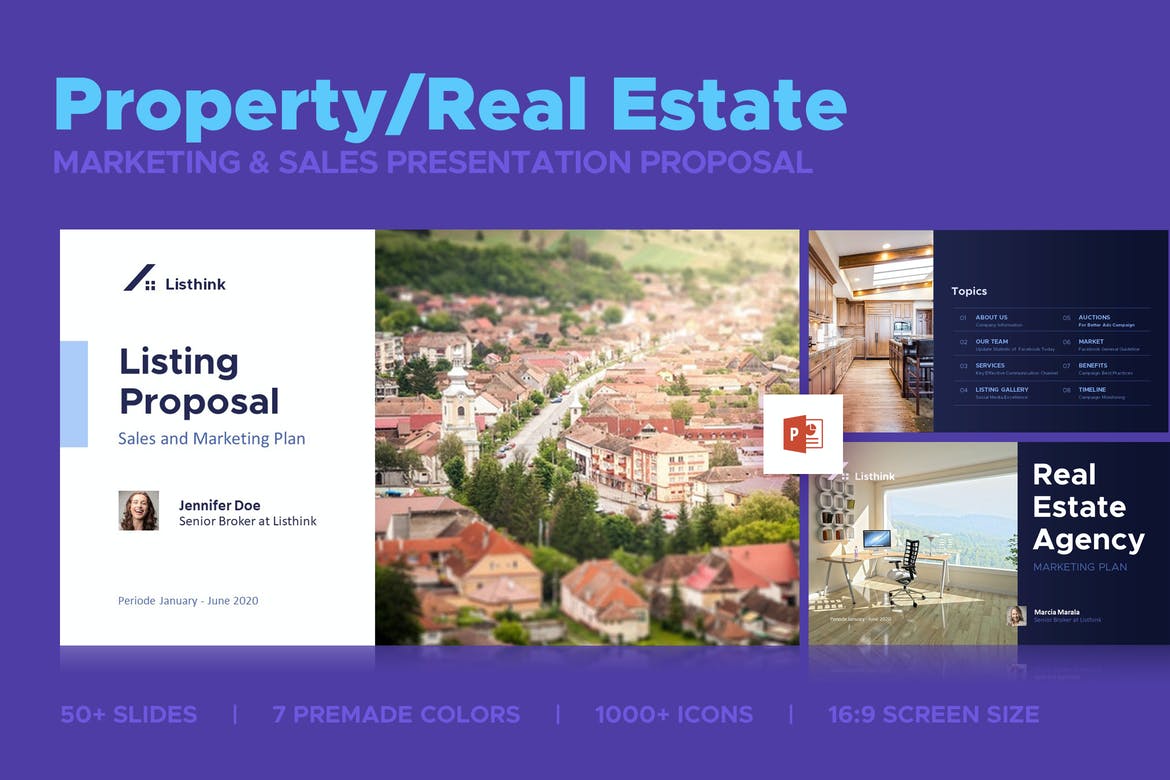 Here we have a custom made marketing and sales presentation template for the property and real estate sector, and one of the best sales presentation templates for quick and easy customization. It comes with seven color options to choose from, and 50 unique layouts, plus 1000 editable icons and free fonts.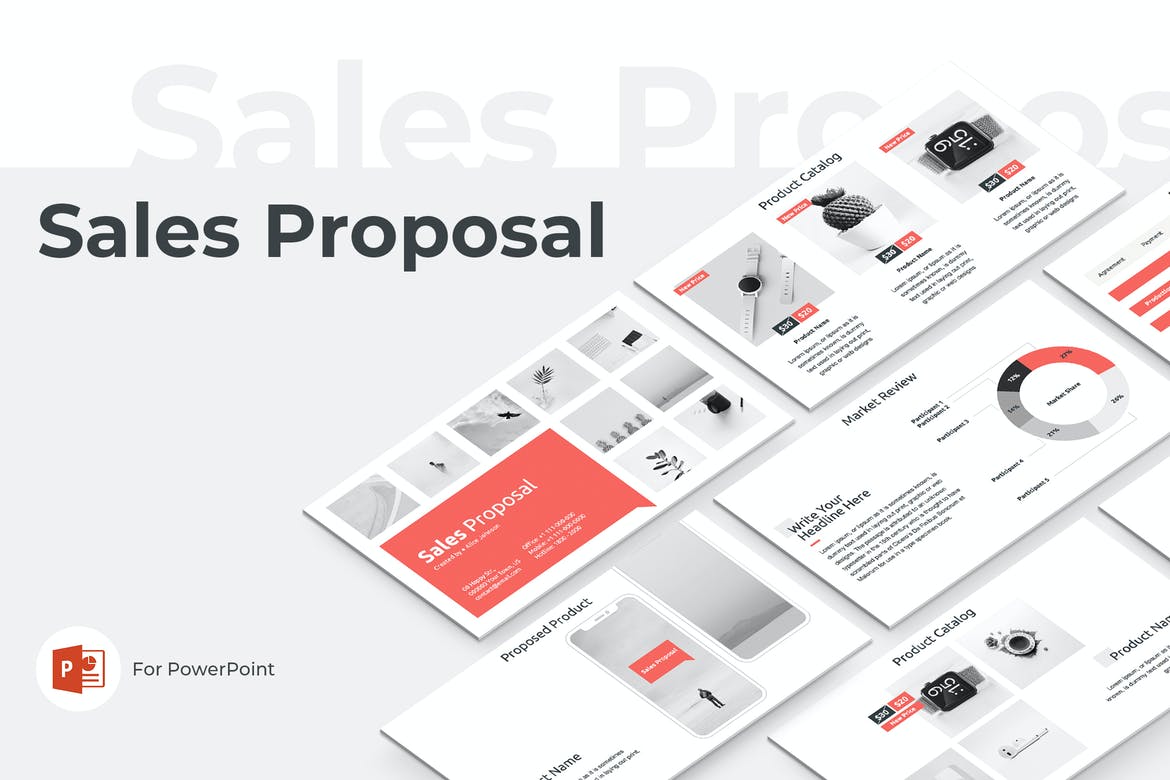 This sales proposal template is a comprehensive and professionally designed collection of purpose-built slide layouts that are perfect for a corporate sales presentation, and can easily be customized using PowerPoint. It includes free fonts and vector icons, plus five pre-made color themes.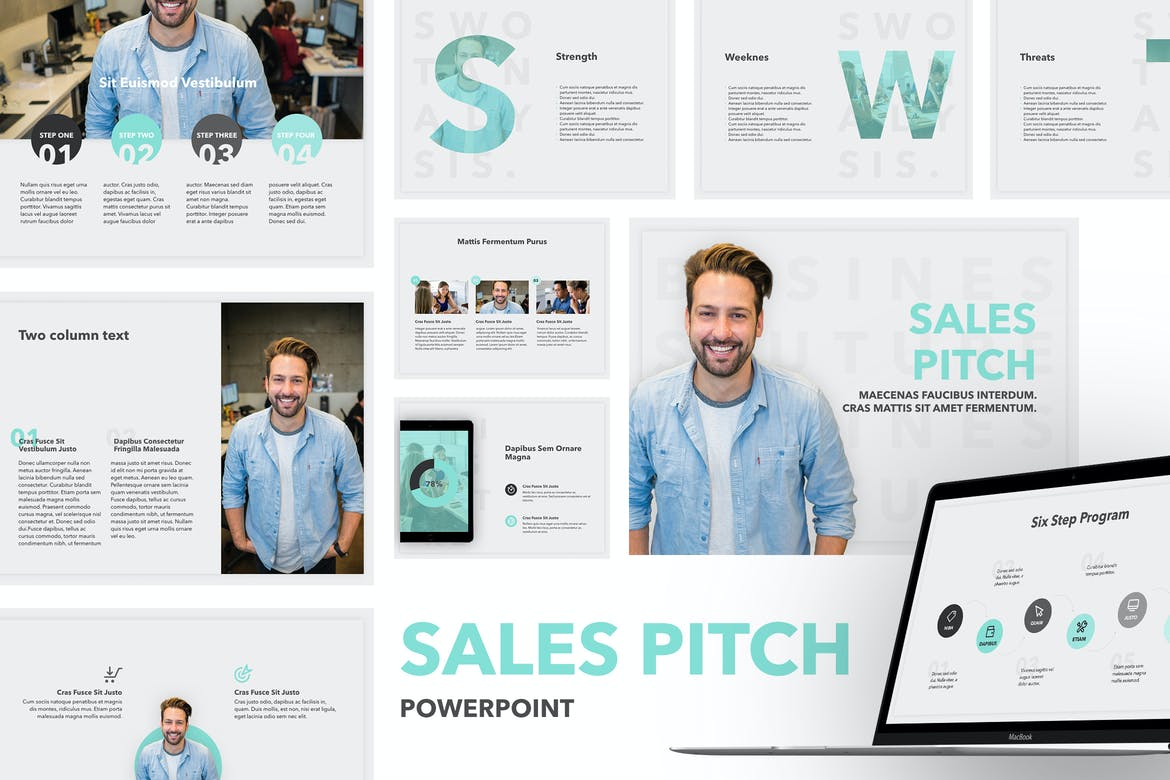 Our next option is one of the most versatile PowerPoint presentations for sales examples and offers 20 master slides with a clean, uncluttered layout, a range of infographics and data visualization elements, and image placeholders. Every aspect of this professional design can be customized to your liking.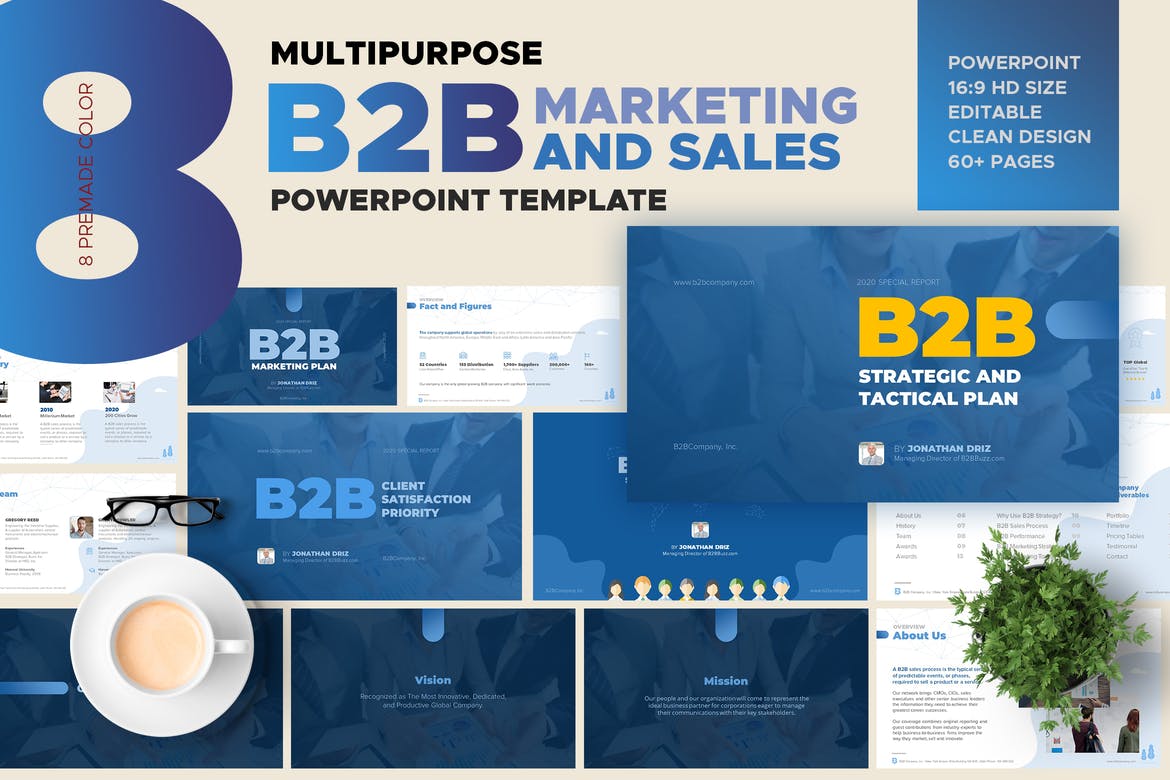 Searching for sales presentation templates that are ideal for business to business sales and marketing projects? Look no further – this template features 60 unique slides with unlimited color options, editable layouts, free fonts, and full supporting documentation included. It's also easy to customize for other business models.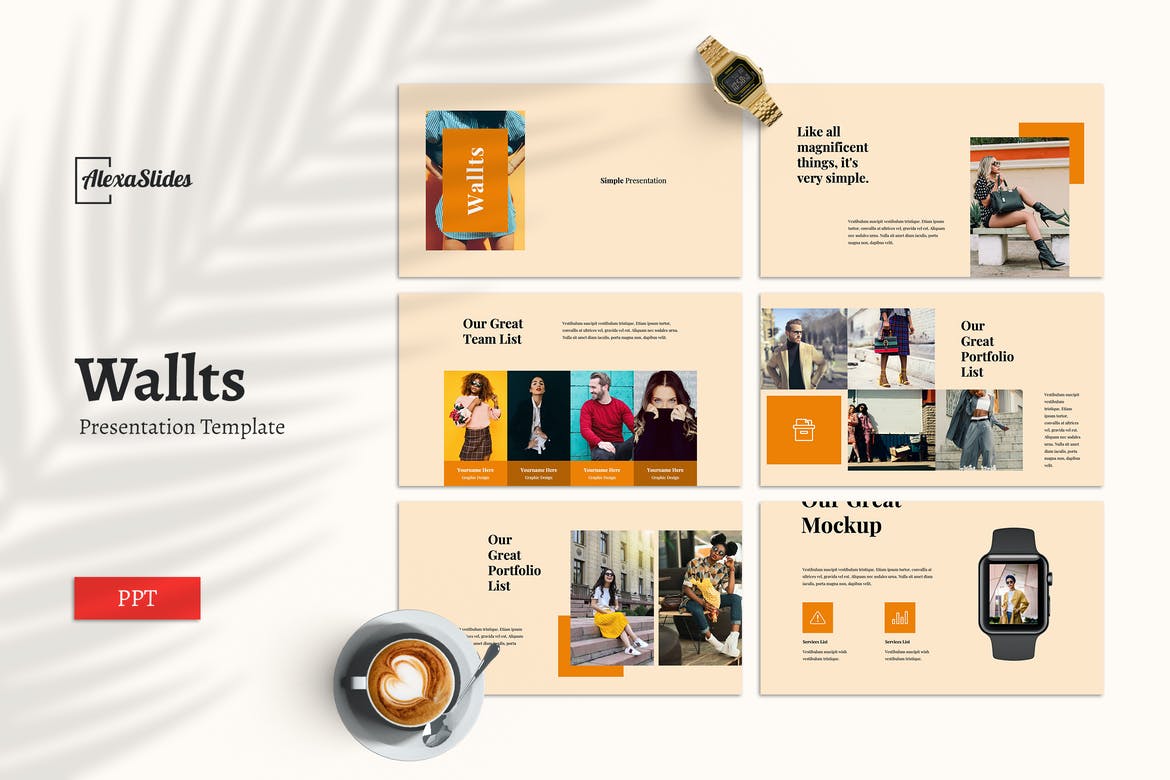 Wallts is one of the best PowerPoint sales presentation examples for a creative modern business plan and includes 30 unique slides, each with an innovative layout, free web fonts, vector icons, and fully editable graphic elements. The geometrically inspired design gives it a subtle creative flair.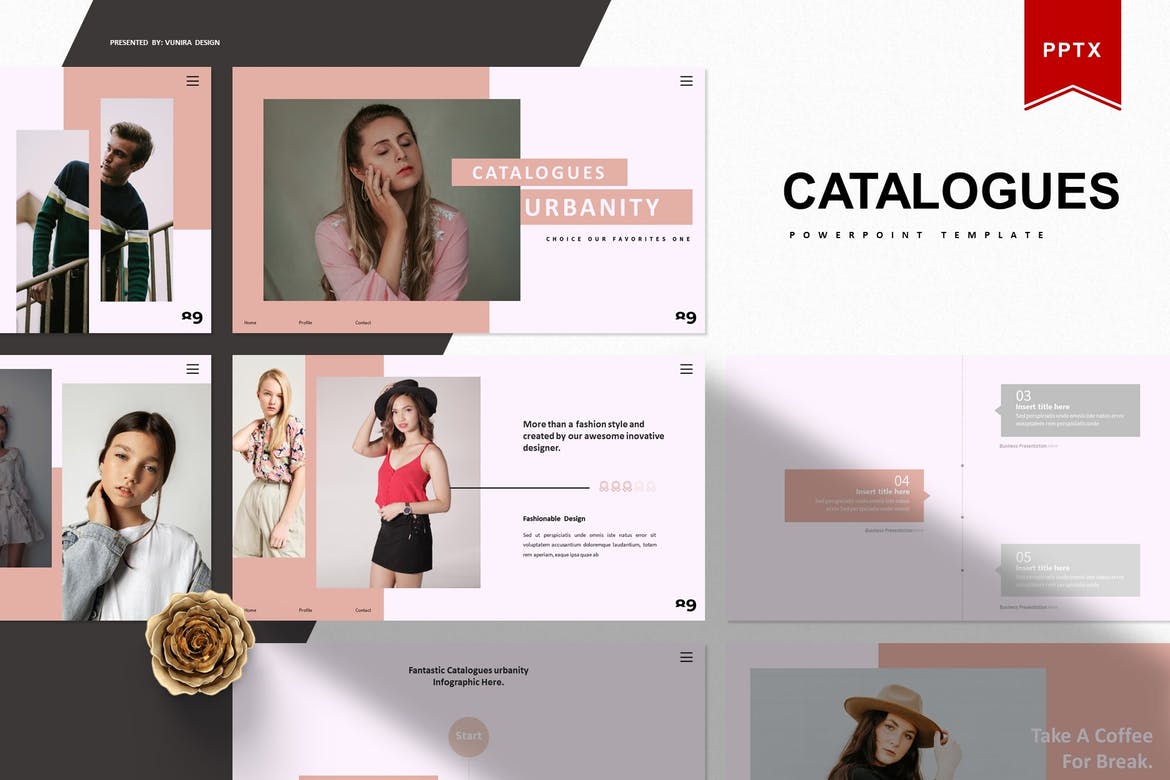 Perfect for a fashion or beauty business to use for their business plan presentation, our next PowerPoint presentation template offers a clean, modern aesthetic featuring muted colors and layered graphics that create a sophisticated and unique layout. There are 150 slides in total, including five color variations.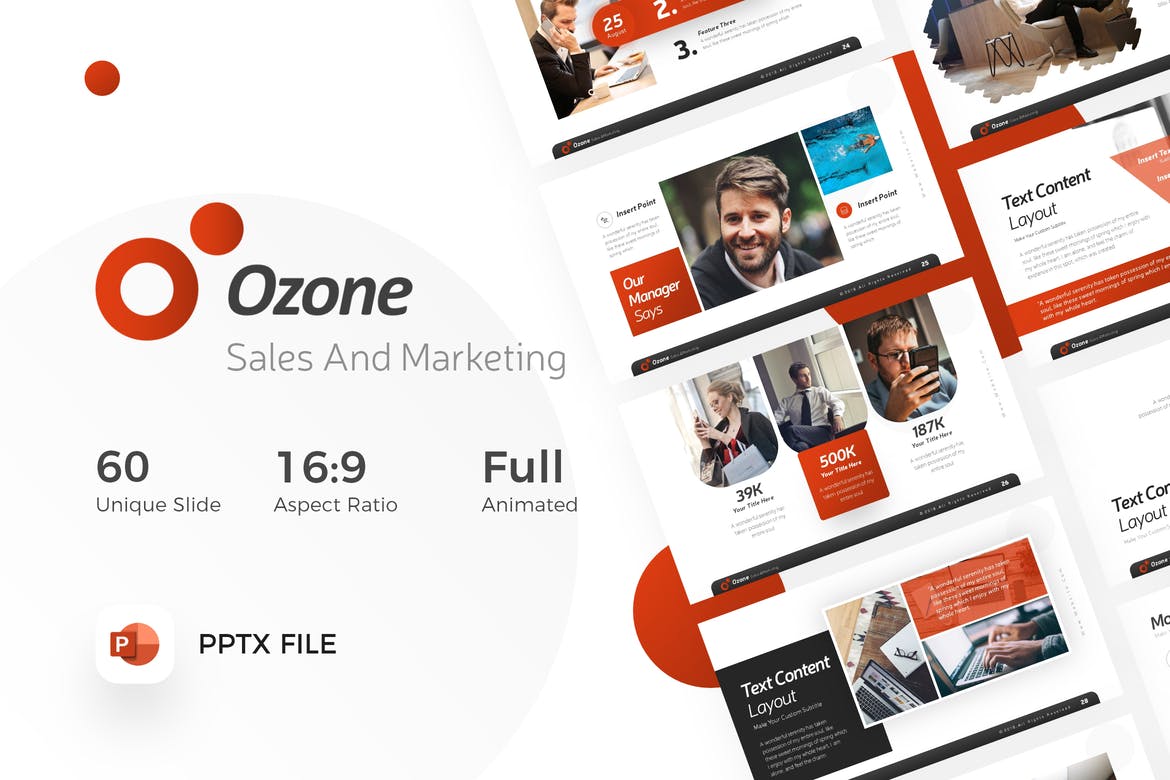 The Ozone marketing and sales PowerPoint template is a versatile collection of 60 unique slides featuring a bold, modern layout that utilizes bright colors and clean, sans serif typography to create a professional and clean design. It also includes full animation and a range of handmade infographics for you to customize.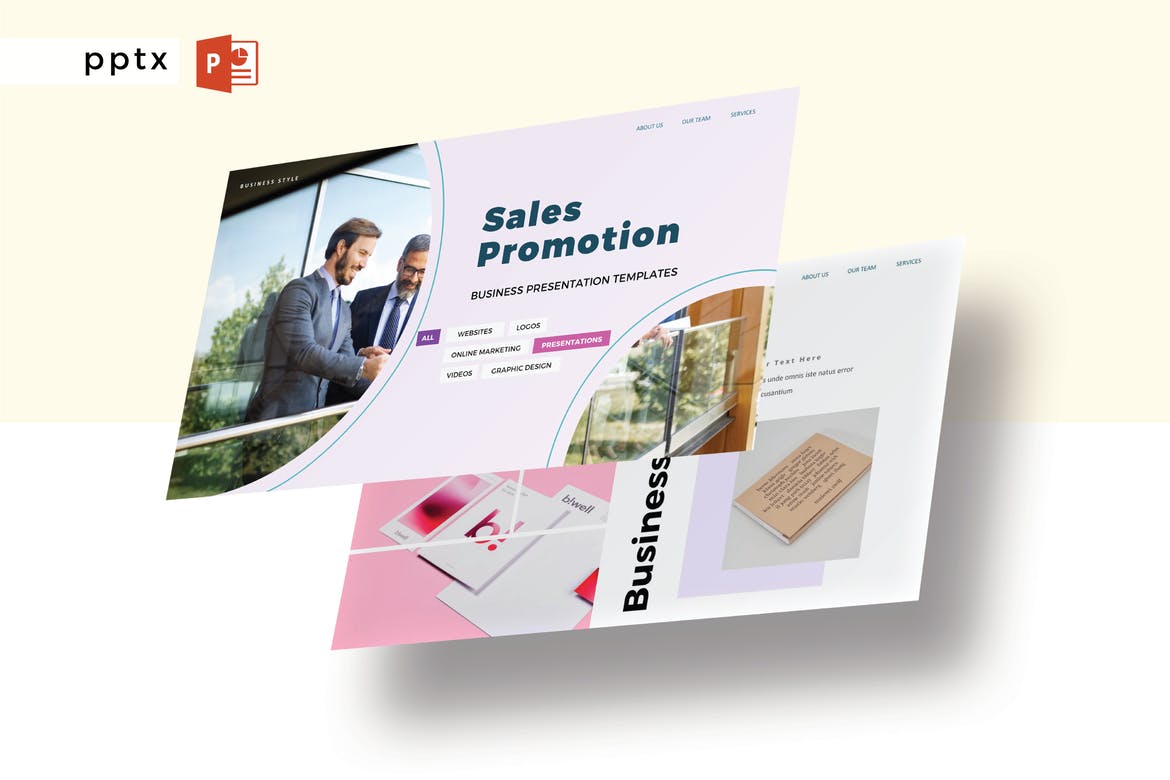 Perfect for an agency or any other type of business, the next in our list of the best sales PowerPoint templates is an elegant set of 150 total slides, with 5 different color schemes, drag, and drop image placeholders, and fully editable vector graphics, making customization super quick and easy.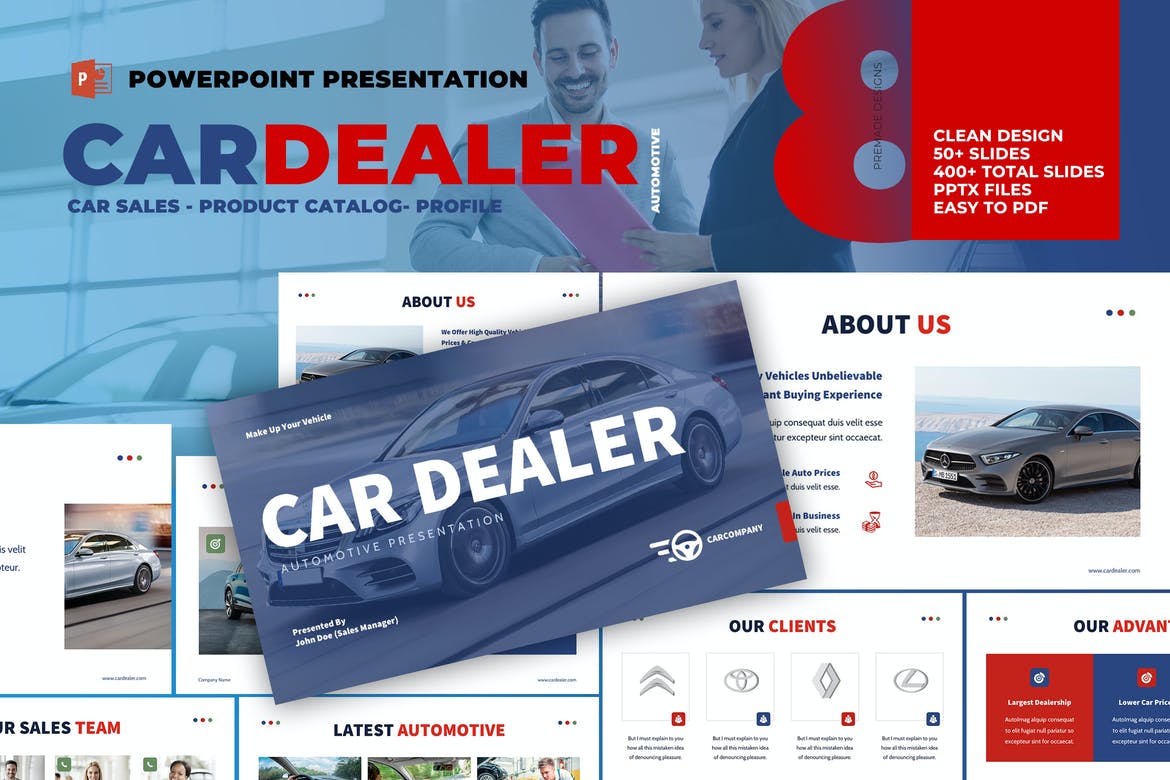 Here we have a sales PowerPoint presentation template that's been designed for use by a car dealer or automotive trader. It offers clean, high-quality graphics, a classic and intuitively designed layout, and well-organized slides for an engaging and informative sales presentation.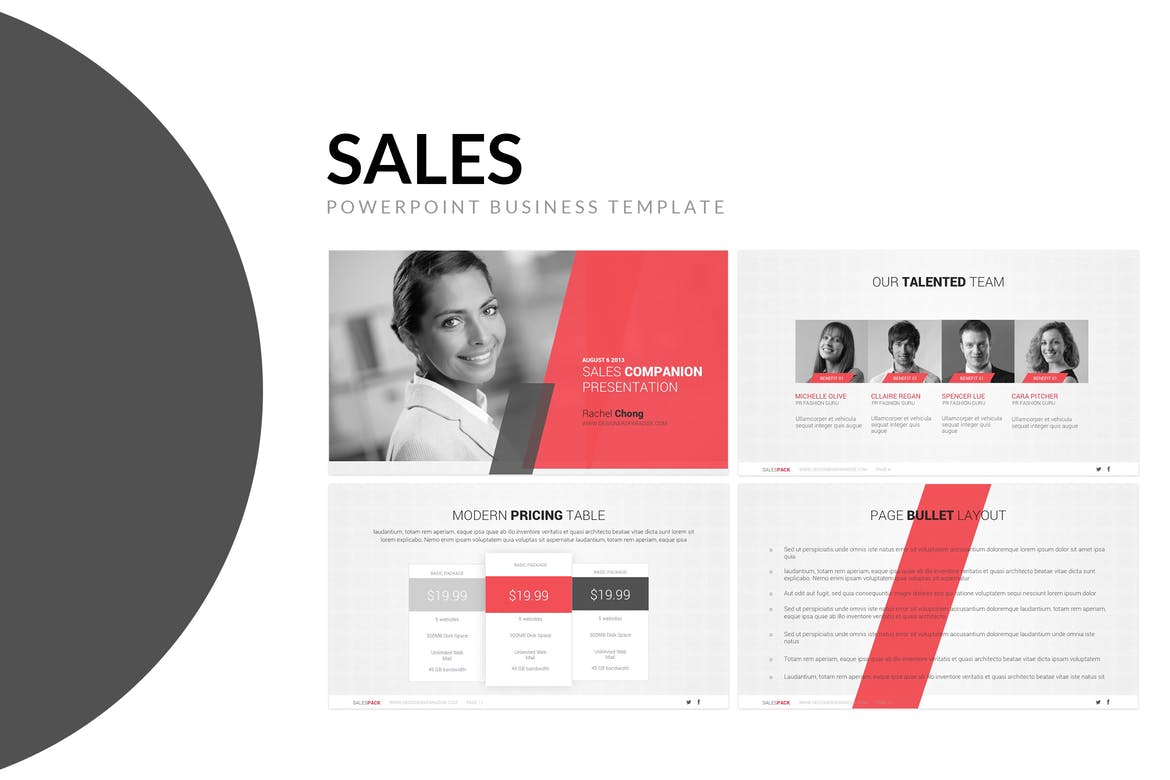 Wow, your audience with this bold, modern template featuring a range of slides with a clean, elegant design that can easily be adapted to any industry or business type. Every aspect can be customized, from the colors and fonts to the layout and fields included in each slide.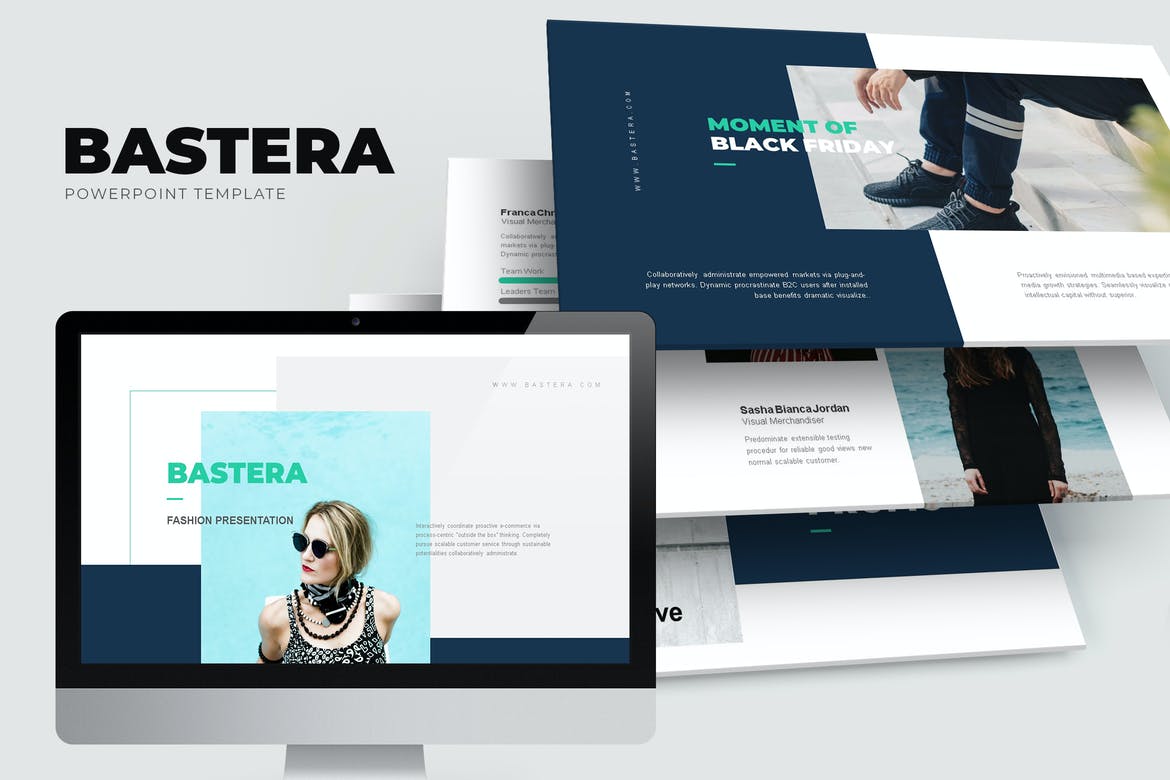 Next up, we have a sales PowerPoint template that's perfect for use as a fashion promotional lookbook. It includes 50 unique and editable slide layouts, two-color theme variations, fully customizable graphics and text fields, and image placeholders for seamless editing.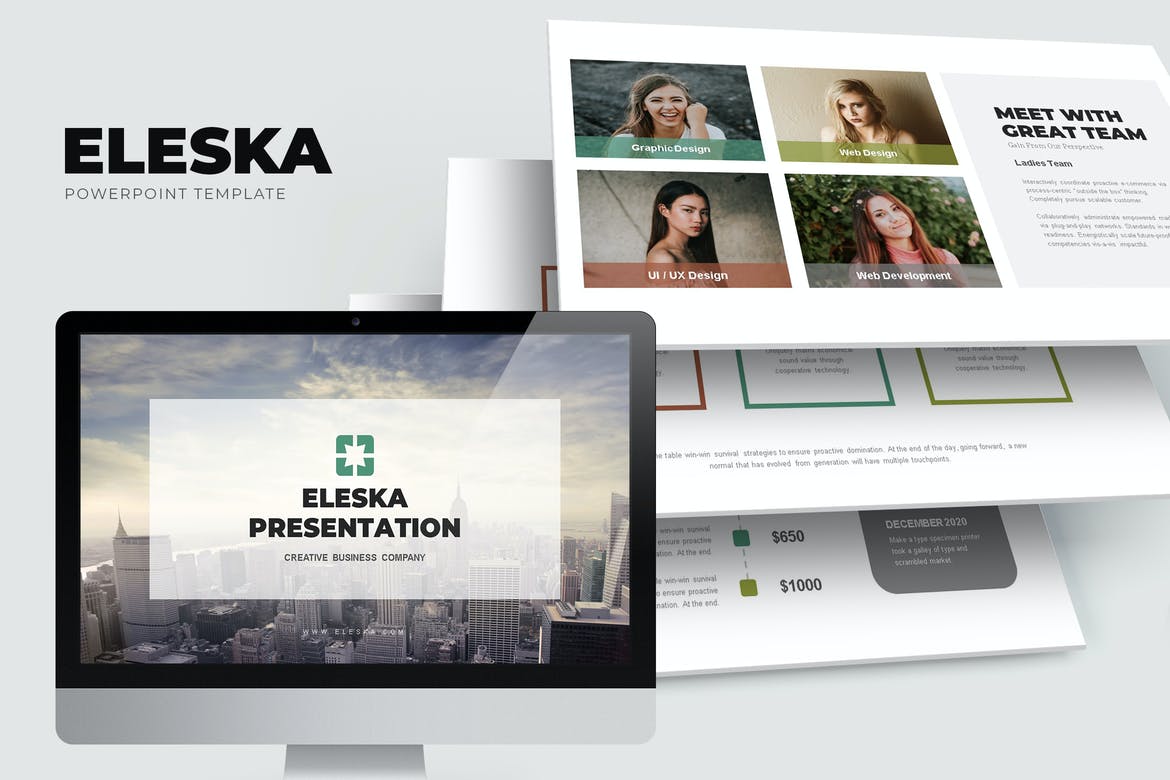 Our next sales PowerPoint template is Eleska, a marketing pitch presentation that's ideal for any business or professional to customize for their own purposes. It offers a modern and visually appealing design with intuitive layouts and strong sans serif fonts to promote usability.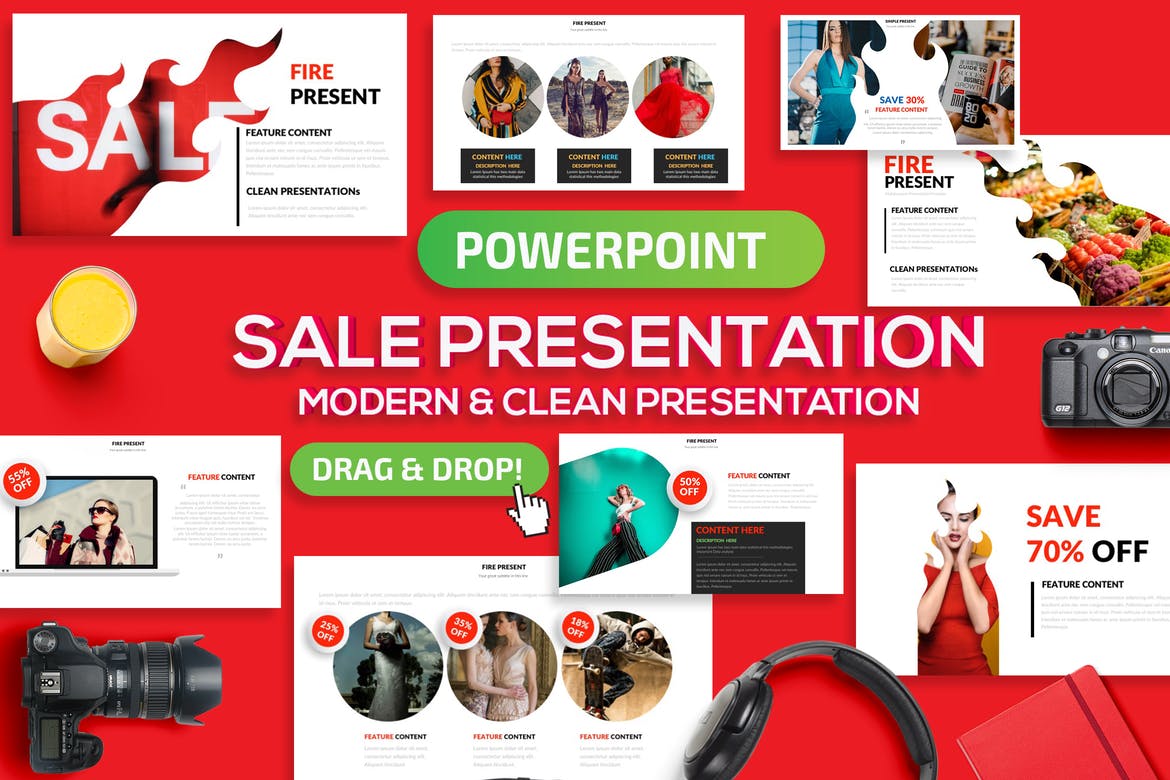 Next up is a bold, modern take on a classic sales pitch design, featuring a clean, engaging layout with effective use of bright colors and eye-catching images to capture your audience's attention. It also comes with a set of 1000 vector icons and free fonts to help you customize.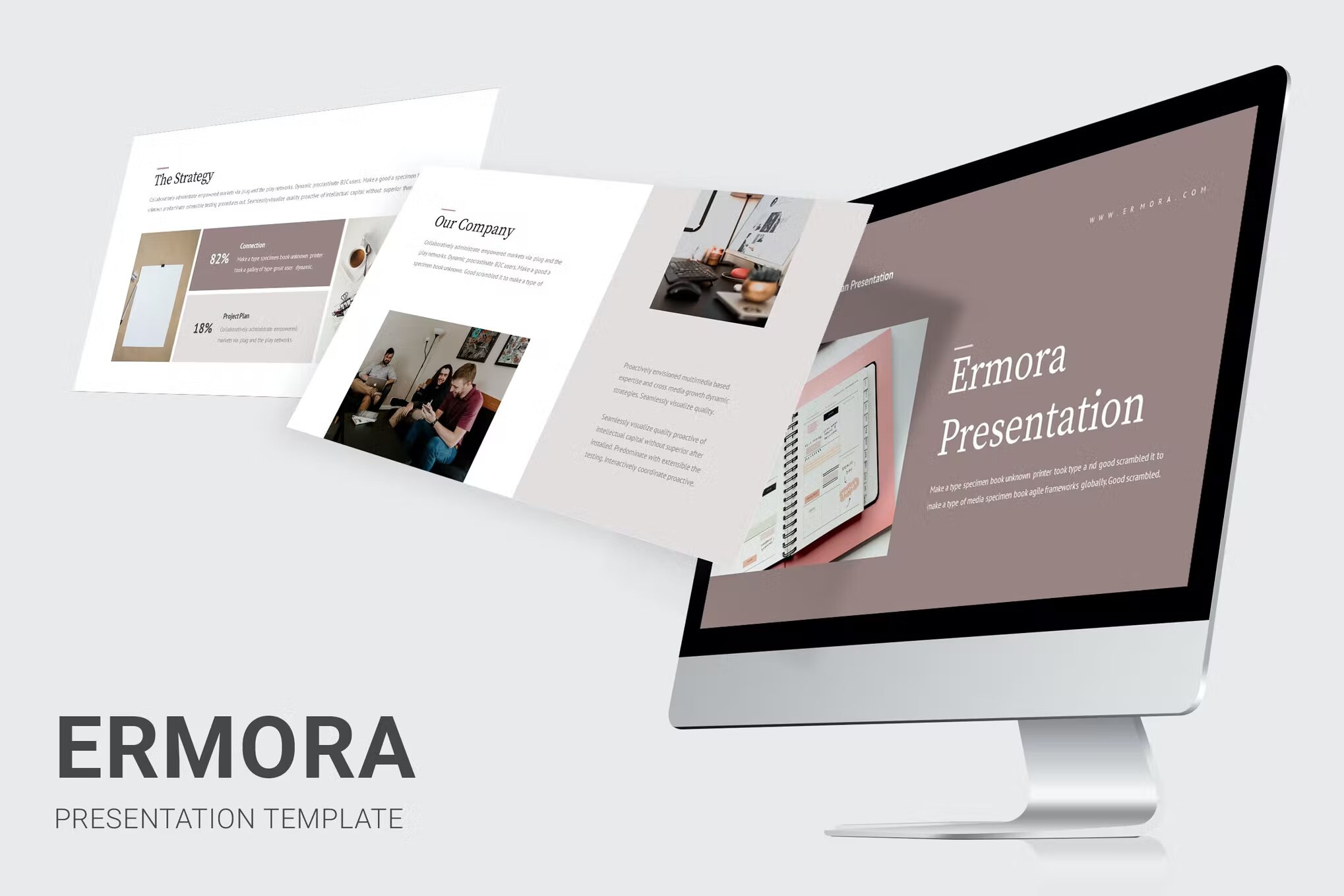 Ermora is a clean, and minimal marketing plan PowerPoint that will help you deliver a standout presentation. It consists of a multitude of slide designs that can be fully customized to your specific requirements. Do check it out today.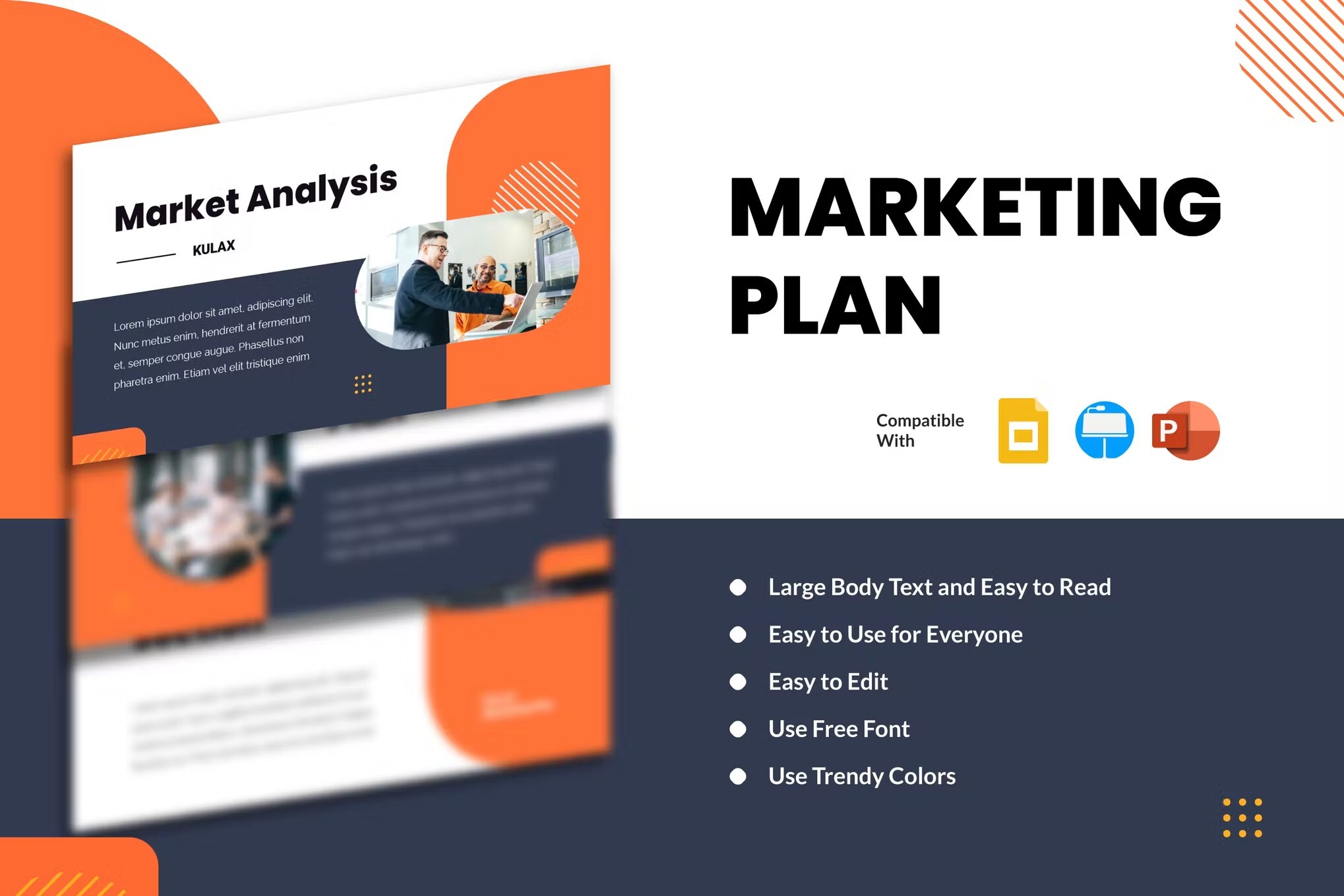 If you're looking for a strictly professional template for your upcoming marketing plan presentation, Kulax is right up your alley. It features 20 clean and minimalistic slides that can be easily customized in PowerPoint, Keynote, and Google Slides.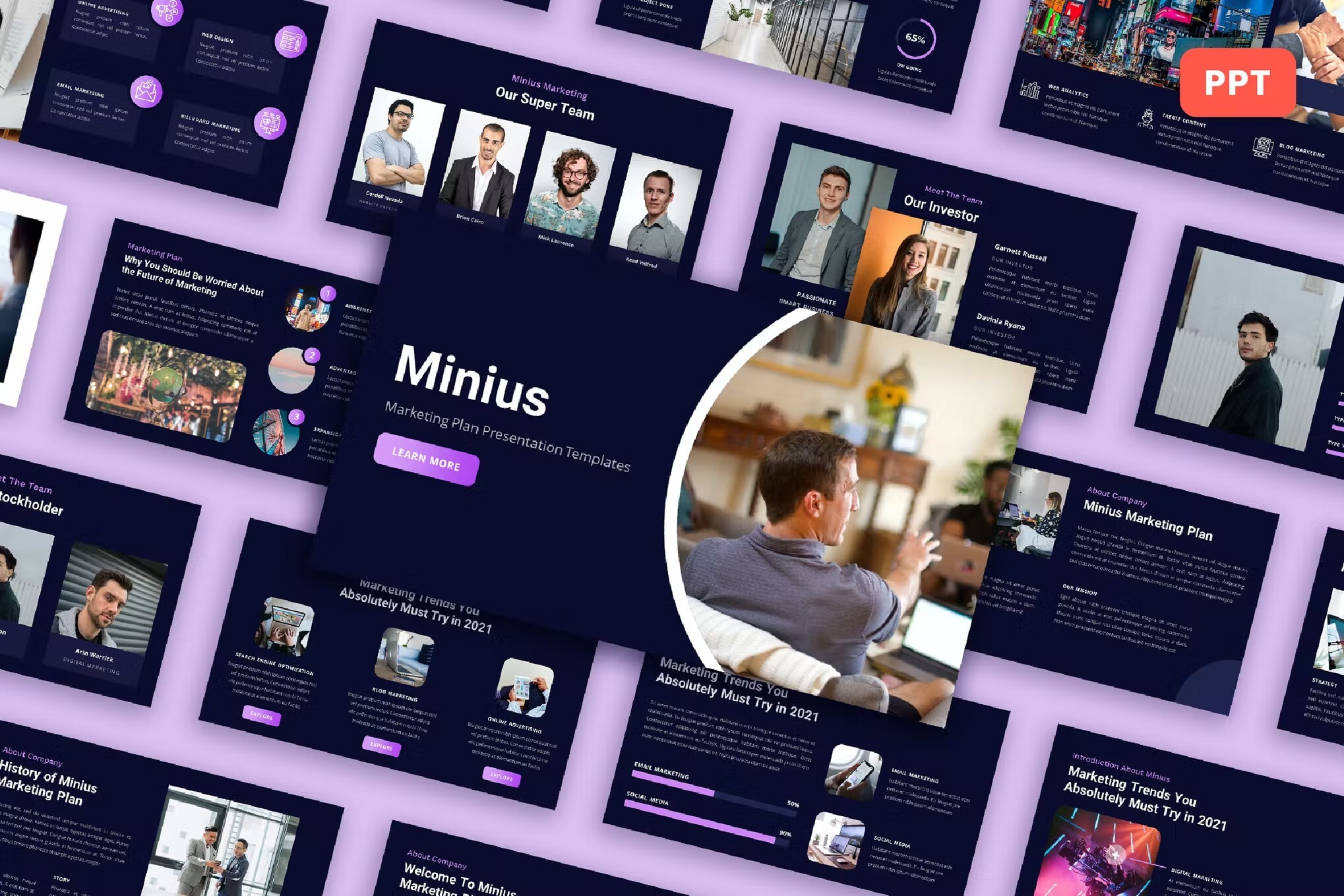 Minius is a professional yet eye-catching presentation template that can be used for a variety of marketing purposes. It has everything you need to deliver a sensational presentation; no wonder its one of the top-rated marketing plan PowerPoint templates out there.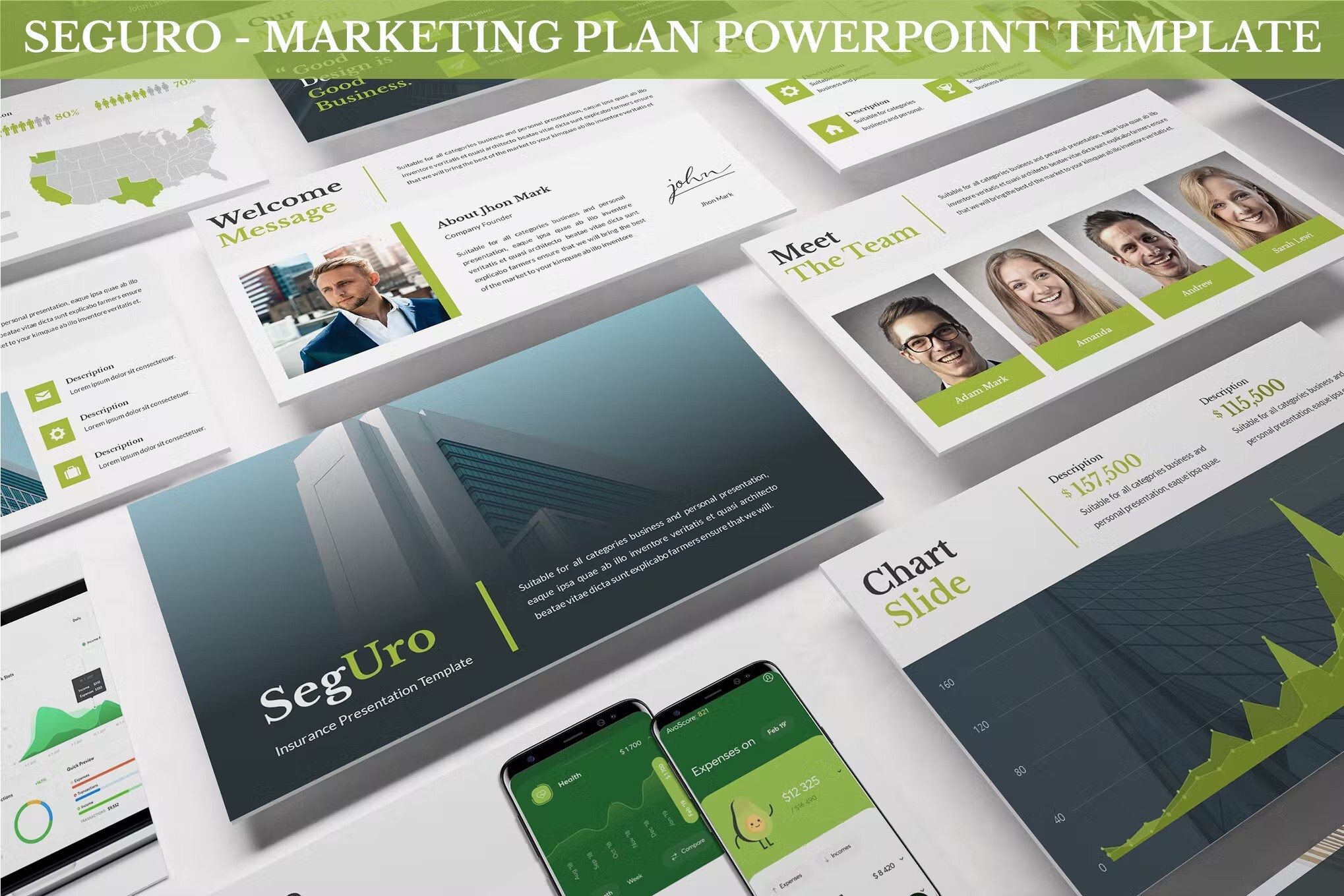 Seguro is one of the most downloaded marketing PowerPoint templates on our list. It's a versatile template that can be put to use for virtually any purpose under the sun. Regardless of what you use it for, it will exceed your expectations every time.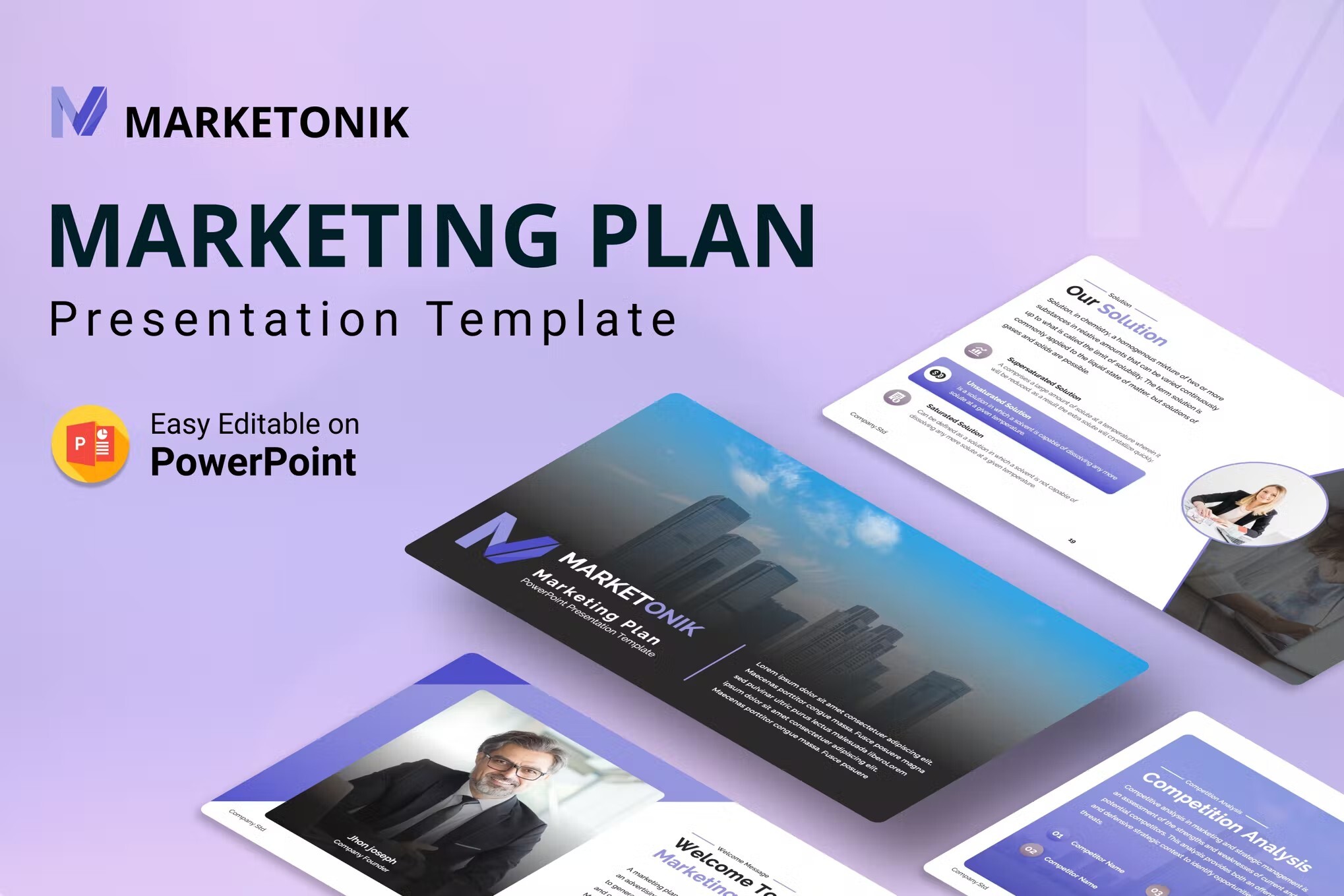 Scouring the internet for a template that meets the modern design needs? Look no further than Marketonik. It's a stunning PowerPoint template that will help you put together a killer presentation, and leave a lasting impression on your clients.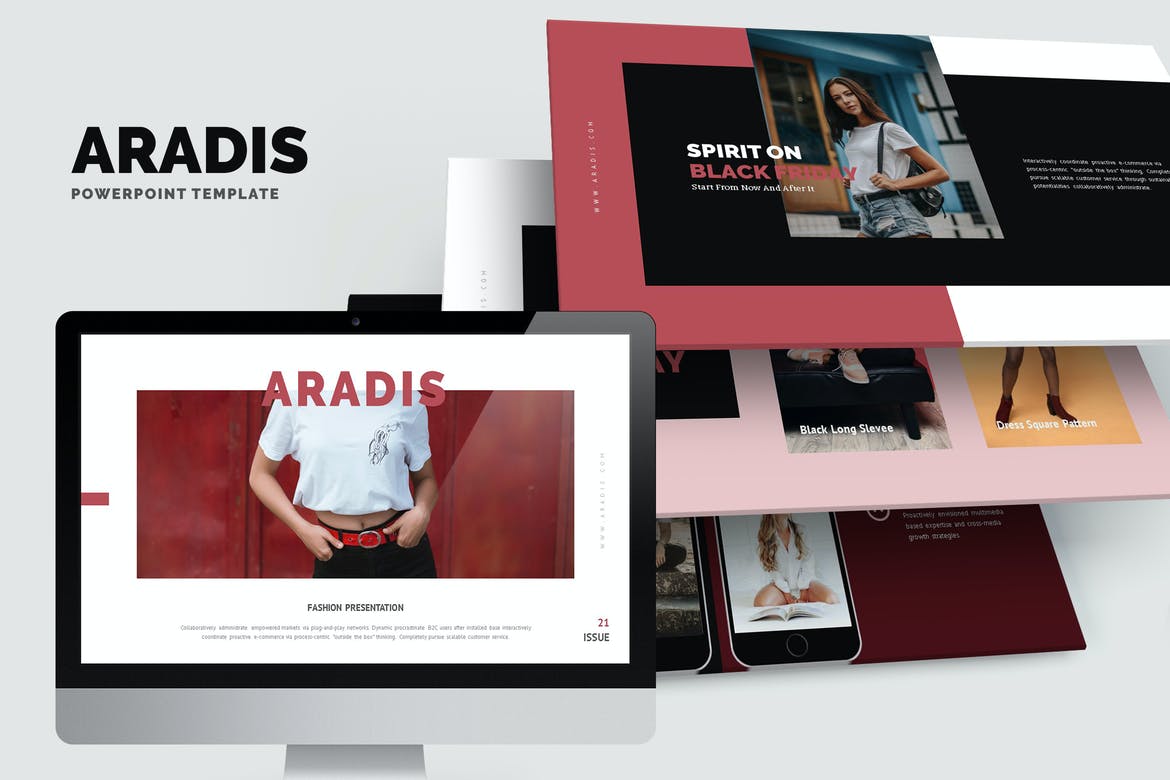 The last of our premium sales presentations is Aradis, a clean, modern template that's ideal for a fashion-focused business in any industry to use as a sales or marketing pitch. The bold color scheme choices and emphasis on images and visual elements rather than paragraphs of text make it great for creative projects.
Free Powerpoint Sales Presentation Examples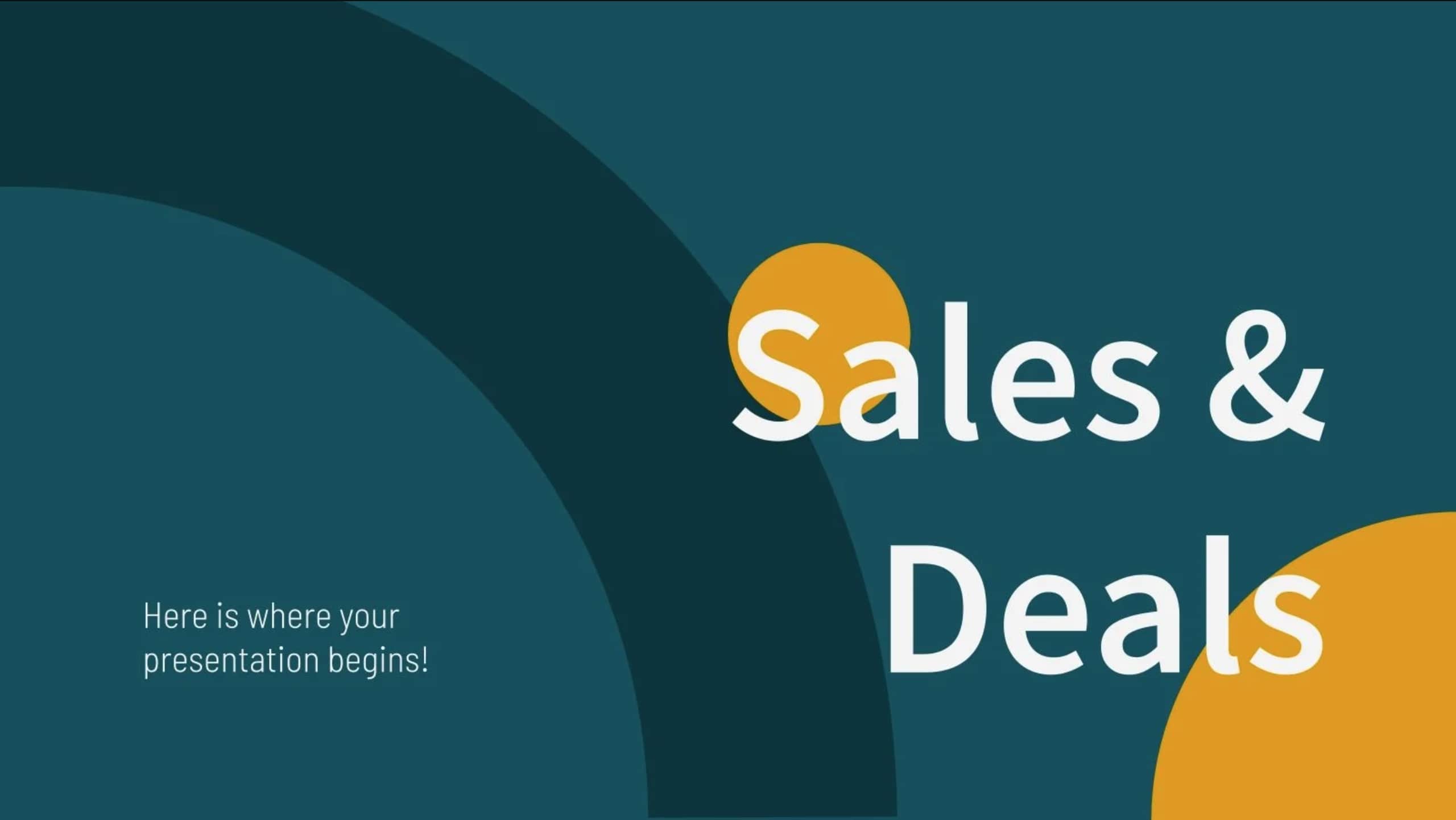 Make an impression on your potential customers and boost sales with the dynamic, multi-purpose Sales & Deals powerpoint presentation. It contains 31 distinctive slides, easy-to-edit graphics and maps, and thousands of icons for you to play around with.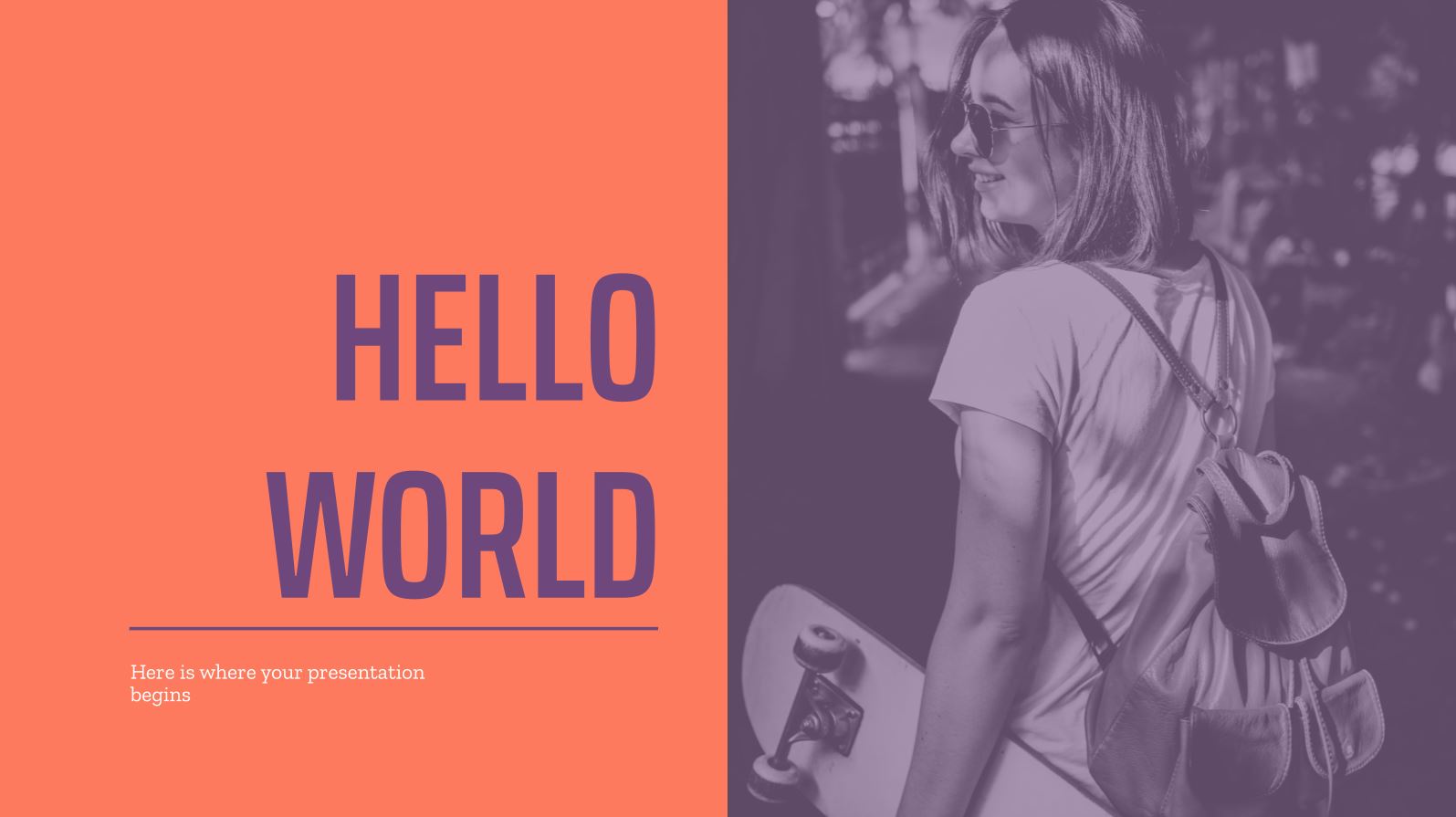 If you're wanting a free PowerPoint sales template with a unique and creative design, but without the price tag, this free download from SlidesGo is a great choice. It features a colorful, vintage-inspired design with clean, functional layouts that come in five different color schemes.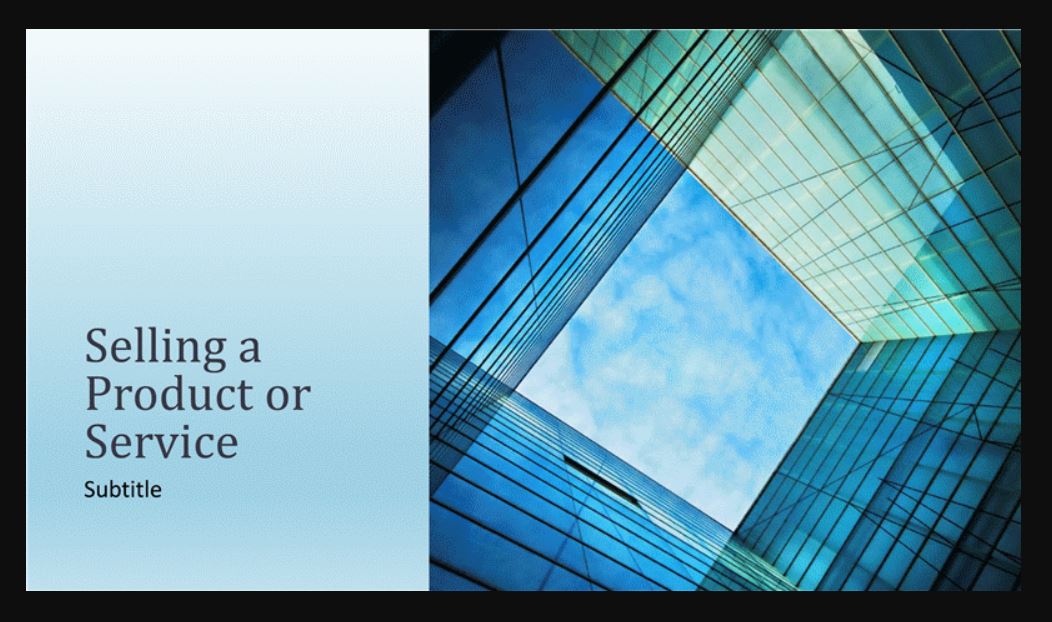 Here, we have a PPT presentation template for sales sourced from the Microsoft Office templates website, available for free download. It's ideal for selling any kind of product or service and includes slides for introduction, business opportunities, products and services, cost comparison, company strengths, key benefits, next steps, and contact information.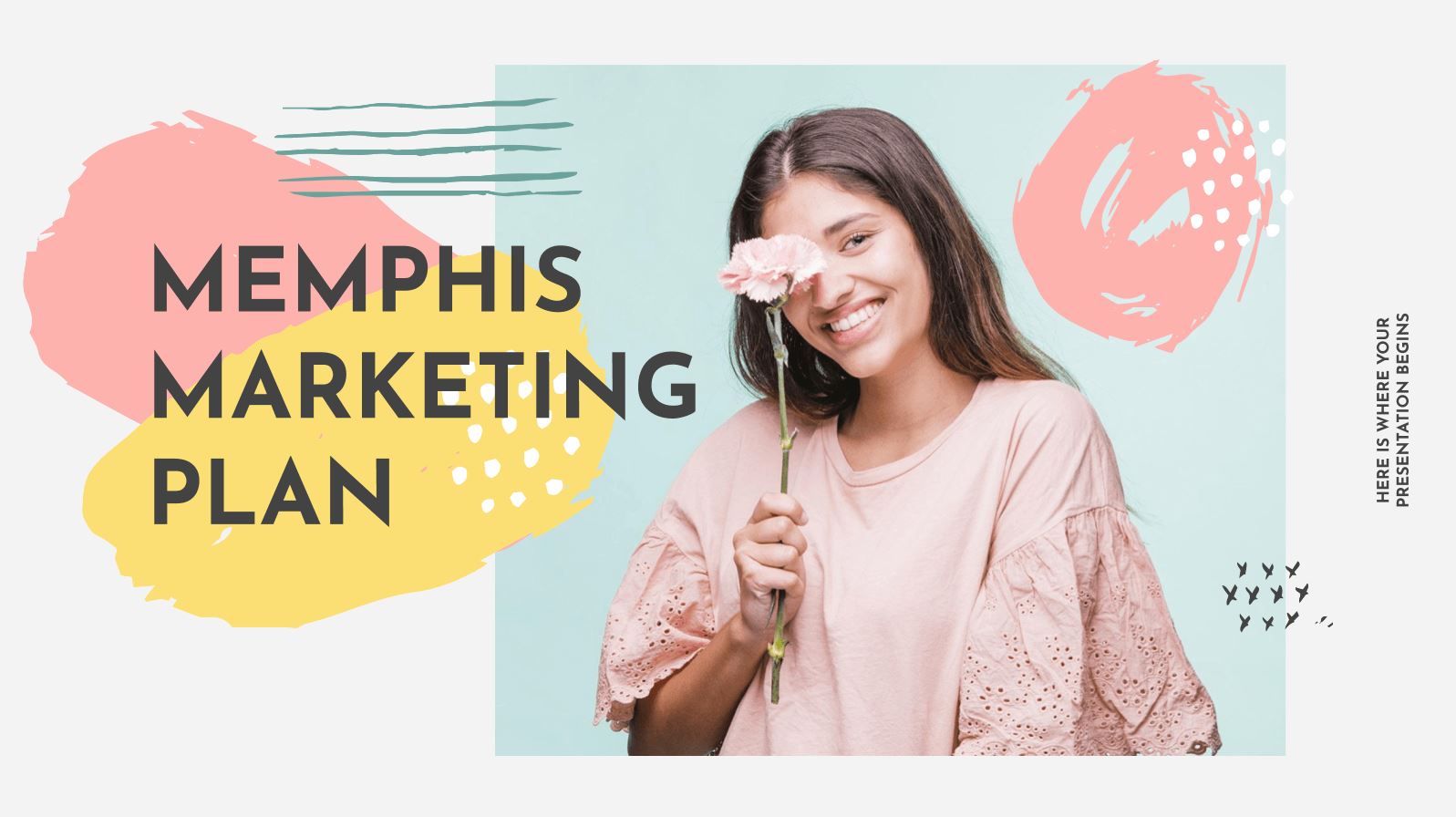 We've found this beautiful marketing plan template that offers a fresh, pastel-toned design featuring summer-inspired elements, ideal for a fun and engaging marketing or sales pitch! This template is available as a free download from SlidesGo.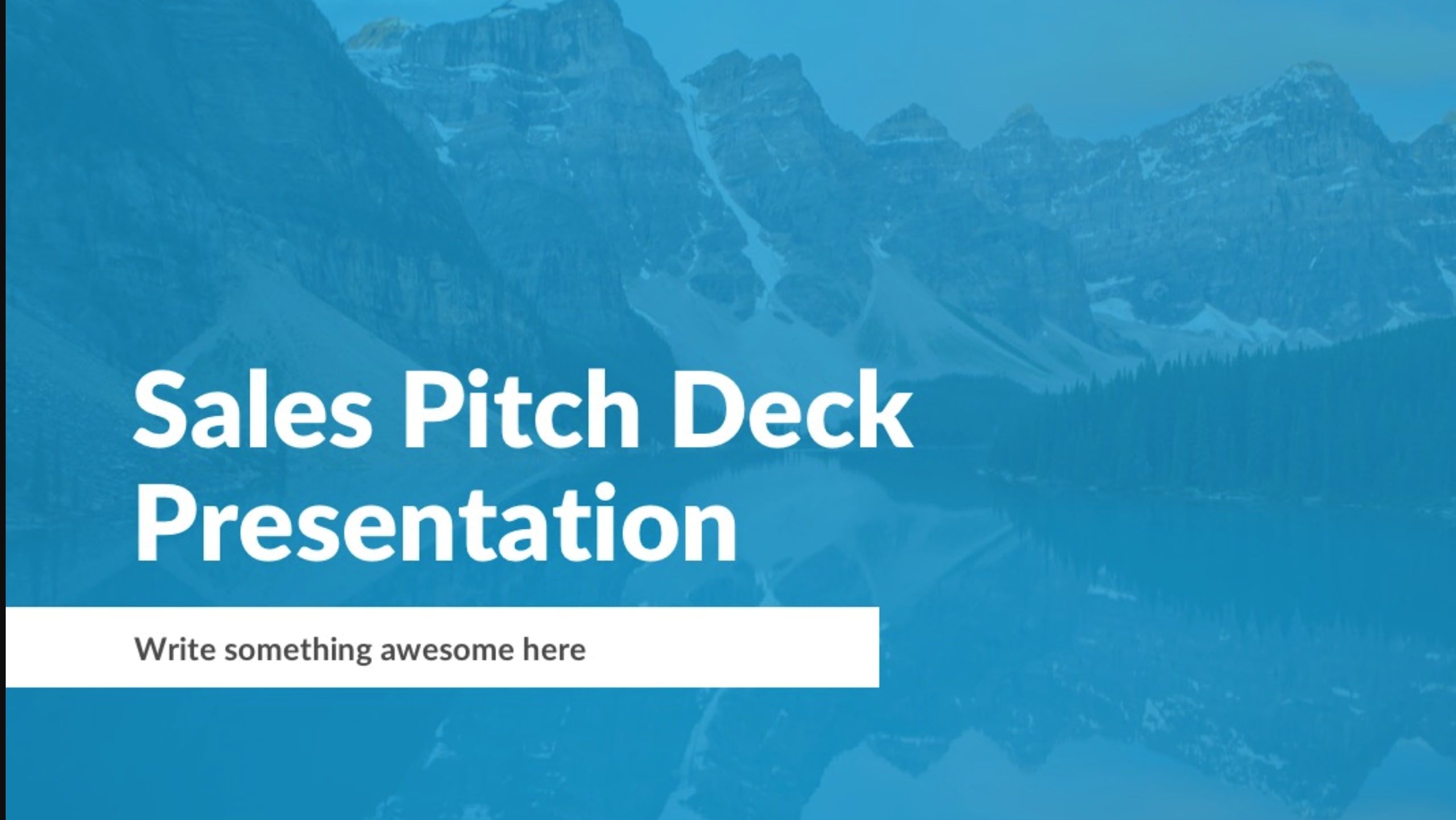 Next up is a ppt presentation for sales containing all the essential slides for a startup pitch deck including strategy formulation, revenue growth, proposed budget, and timeline. Best of all, this one of the best sales powerpoint templates is available for free download.
Thanks to this collection of the best premium and free sales PowerPoint template, your next sales pitch is in the bag! No matter what industry or profession you're in, these templates can all be adapted to suit your next project and wow your audience, while leaving you valuable time to focus on your pitch.