20+ Best Reddit-Style WordPress Themes 2023
Are you planning on making a viral blog or magazine? Then these Reddit inspired WordPress themes will help you create a more engaging website.
Viral blogs aren't easy to build. But, with the right theme and content, you can make it a successful business that could someday turn into a massive payday. Just a couple of years ago, the viral Reddit-style blog Viral Nova got acquired by a media company in a surprising $100 million deal. The website was actually built with WordPress using a simple magazine theme.
The key aspects of a viral blog are setting up a community around your blog. To do this, you'll need a membership system where users can signup to vote for content and even upload their own content to your blog, similar to what BuzzFeed does.
Your viral blog should also be more engaging with the users. You can achieve this by providing more interactive options, like upvoting and reactions systems for rating your posts.
Finding a WordPress theme that covers all these areas isn't easy because there's only a handful of them are available. For this post, we rounded up the best Reddit-like WordPress themes you can use to setup a viral blog, as well as our tips for building a Reddit-style community website. Grab a theme and start building your website today. Your viral blog could land the next $100 million deal!
4 Tips for Building a Reddit-style Community Website
It takes a lot of work to build a community website, especially on the back-end side. Thankfully, WordPress makes this process easier. Use these tips to get a head start in your community building process.
1. Support for WordPress Community Plugins
BuddyPress is the most advanced and popular WordPress plugin you can use for free to add community website features to your WordPress website. With this plugin, you can basically build a complete social network of your own.
To build a Reddit-style community website, you'll need to add lots of third-party add-ons for BuddyPress. But, above all, make sure the theme you pick supports BuddyPress plugin. Or bbPress, if you're making a forum-style website.
2. Fully Responsive Design
One of the biggest concerns you'll have to deal with when making a community website is building a platform that users can access no matter which device or operating system they use.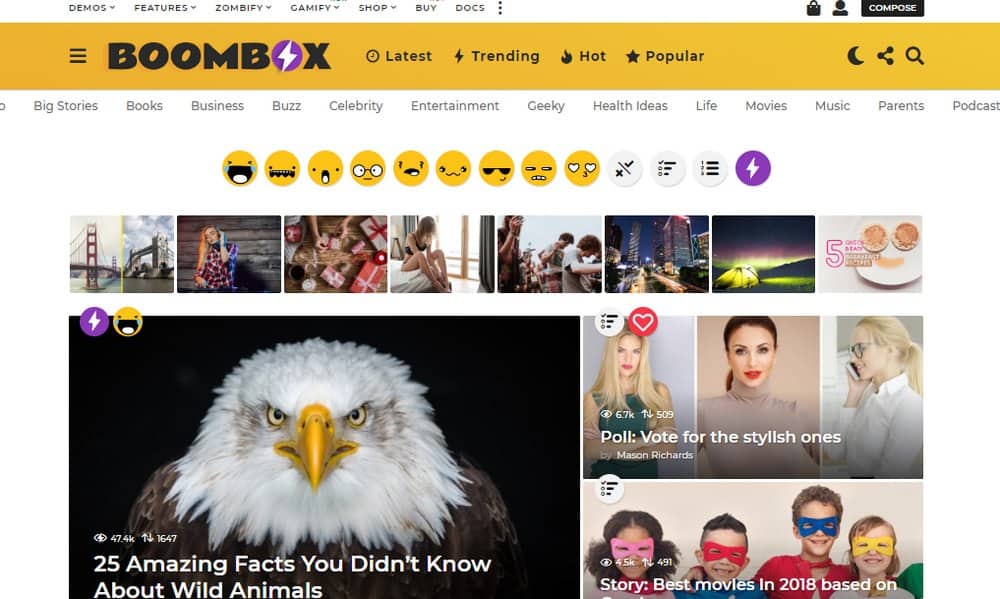 You should start by choosing a theme that's designed for community websites and preferably a theme that includes a front-end submission system for allowing users to submit posts of their own to your community website.
3. A User UpVoting System
Having an UpVoting system is probably the most important feature you need to integrate into your community website if you want to make it work just like Reddit.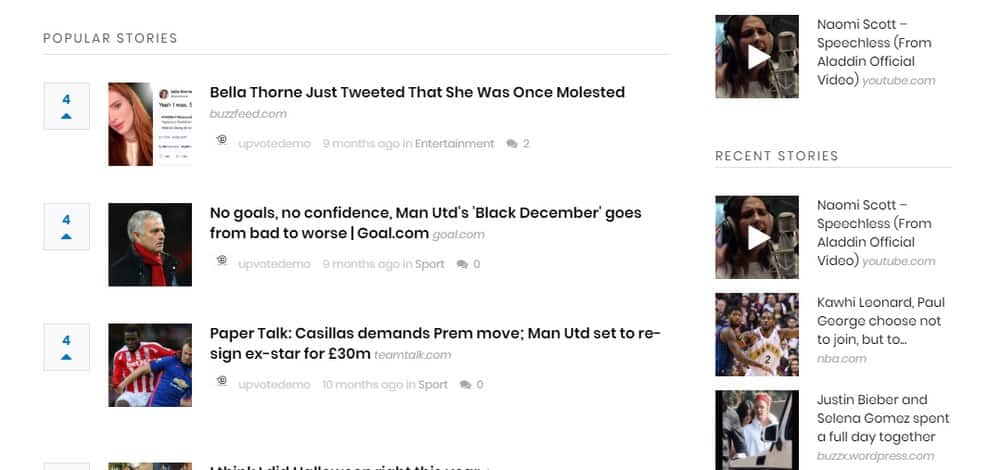 Thankfully, there are many WordPress themes that comes with built-in UpVoting and reactions systems. Or you can always use a third-party plugin like BWL Pro Voting Manager to add such features.
4. Viral/Trending Posts Section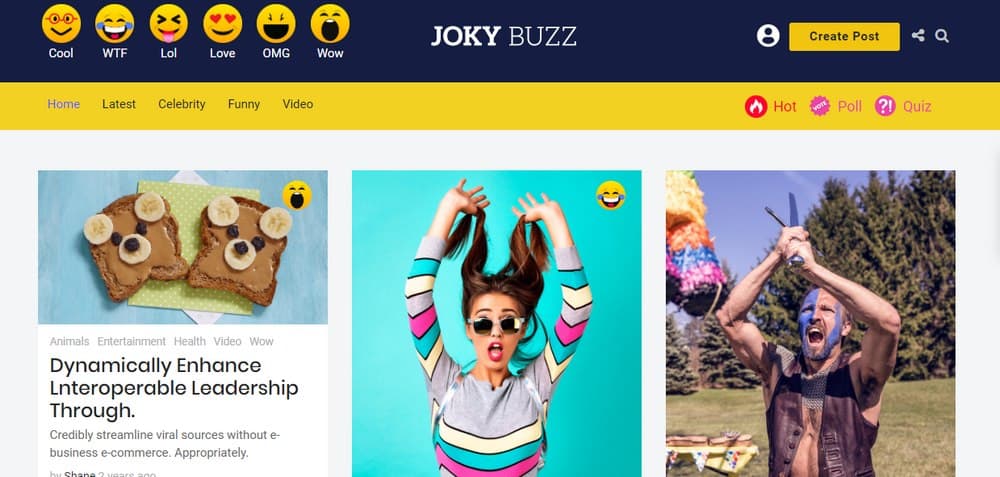 A trending posts section is a must-have for a Reddit-style community. This will help you generate more views for your popular posts and also allow visitors to engage more often with your website. Similar to the voting system, you can add a trending section using a plugin or get a theme that comes with a built-in system.
5. Choose a Stable Hosting Provider
Last but not least, you should choose a great web hosting provider to host your website. Since you're making a community website where lots of users will gather and login at the same time, your servers need to be able to handle heavy loads without downtime.
We'd recommend using scalable cloud hosting or dedicated hosting for a large community website. Or, if you're just starting a small community, you can use a reliable managed WordPress hosting platform to setup your site.