25+ Best Photoshop Sparkle & Glitter Effects (& Brushes, Text, Overlays) 2023
If you have ever wanted your designs to look whimsy, the time-tested glitter aesthetic is the best way to do it. It's one style that invariably remains on-trend and gives your artworks a hard to resist glammed-up look.
If you love all things glossy and shiny but hate when sparkle glues to your hands, you are in for a treat. There is a wide range of glitter Photoshop effects available on the market that instantly glitz up your pictures and give out phenomenal results.
However, with so many substandard options floating around on the internet, searching for the best Photoshop sparkle effects can be a struggle. Which is exactly why in this article, we present you with some of the best sparkle and glitter Photoshop actions, overlays, and brushes that can be applied to your pictures giving them a magical touch.
Read on!
Get everything you need to supercharge your Photoshop workflow. From just $16, get unlimited access to thousands of Photoshop actions, Lightroom presets, templates, graphics, fonts and photos.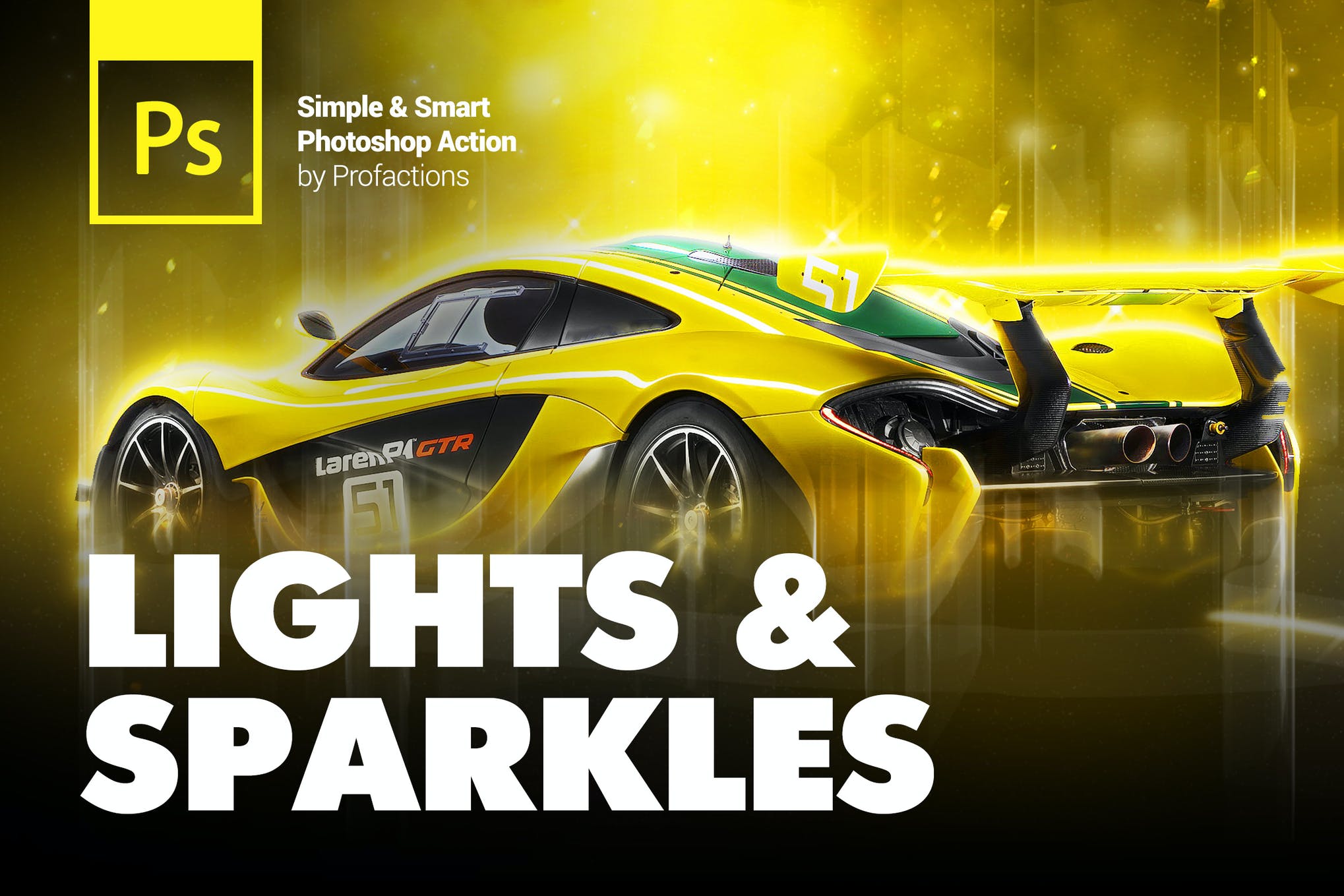 Lightum is an incredibly unique Photoshop action that will help you add lights, bokeh, and sparkle effects to your photographs in an instant. For anyone looking for the best sparkle effect Photoshop actions, Lightum is well worth checking out.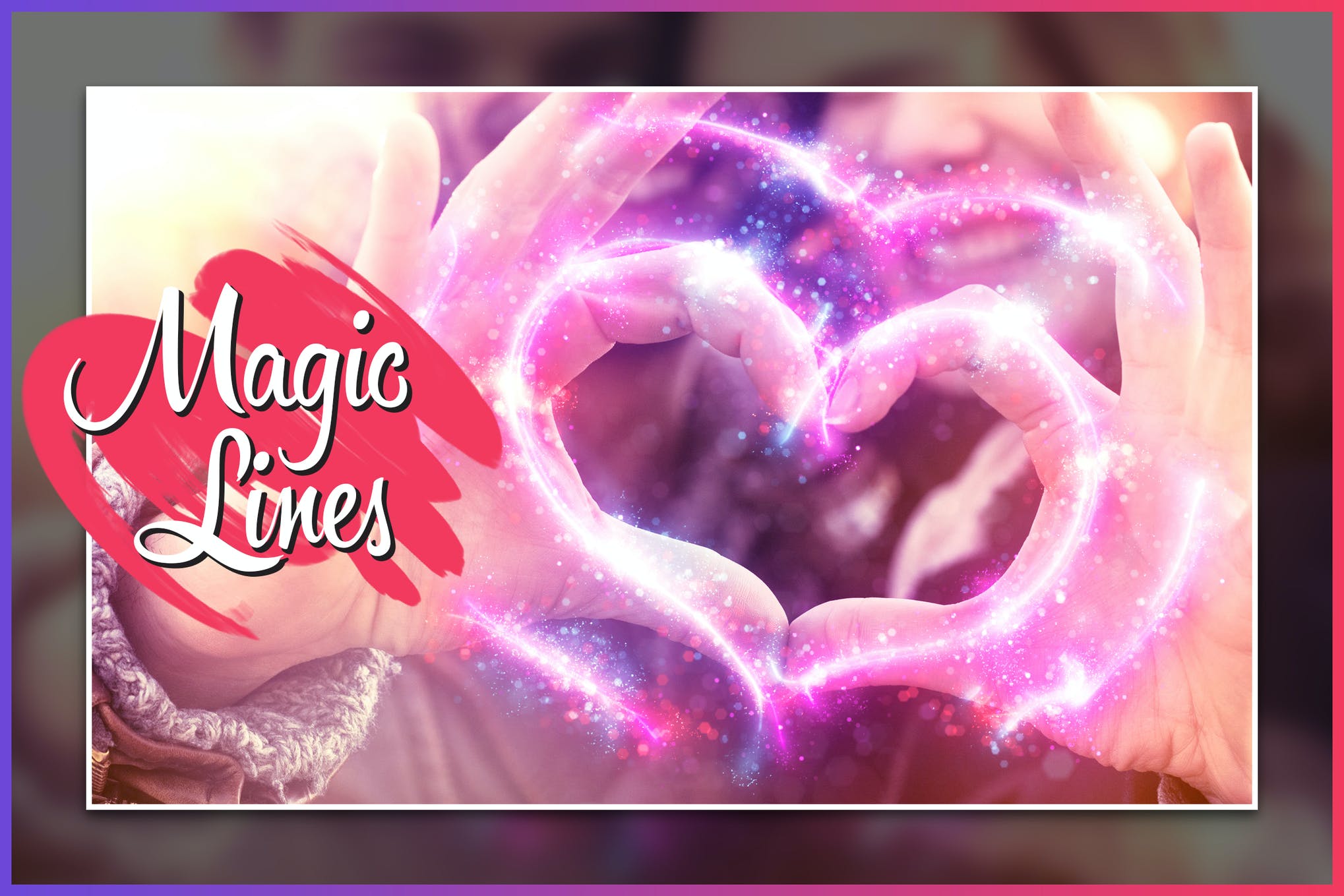 Use this Photoshop action to apply a beautiful magical lines effect to your photos in just a few easy clicks. It offers 6 color filters, structured layers, and a video tutorial to help you with in-depth customization techniques. Don't hesitate to take this glitter Photoshop action for a spin.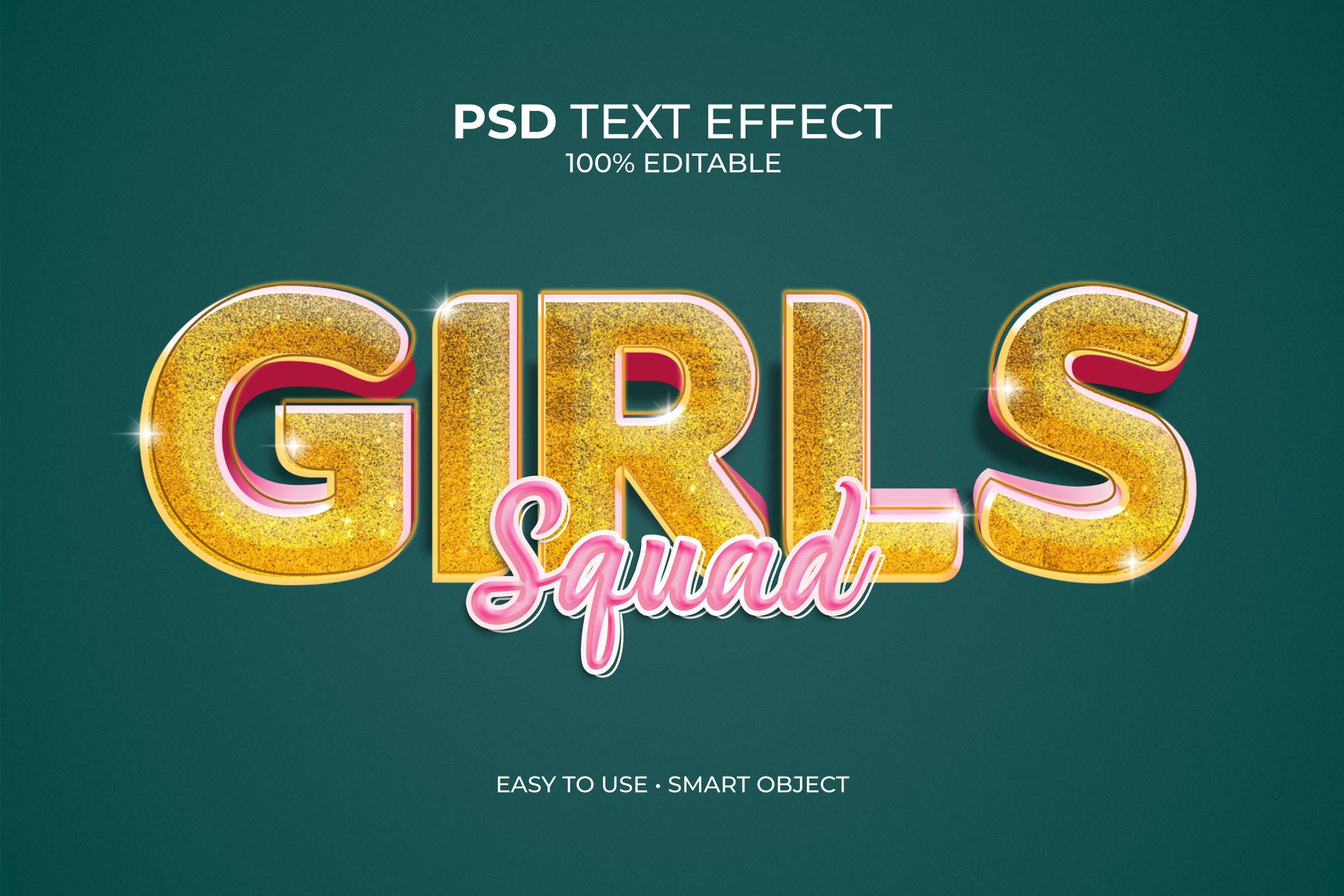 If you're looking to hunt down the best glitter effect Photoshop plugins to make your text designs more attractive, Girls Squad is an excellent contender for your cash. We wholeheartedly recommend you try out Girl Squad or add it to your shortlist at the very least.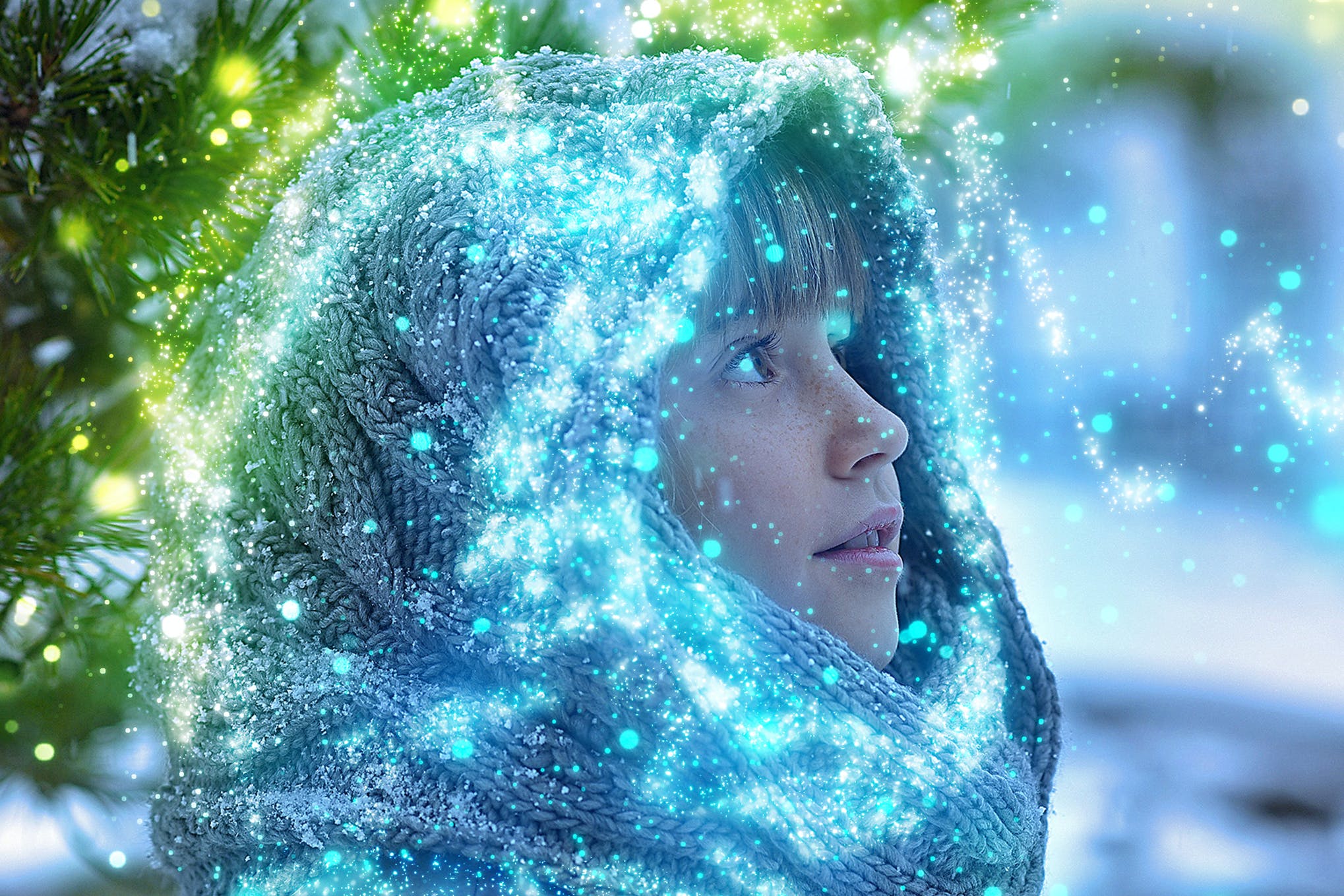 Use this Photoshop action on your photos and blow your Instagram followers, colleagues, and clients away. All you have to do is simply brush over the area that you want to transform into sparkles, hit play, and you are good to go. Easy breezy!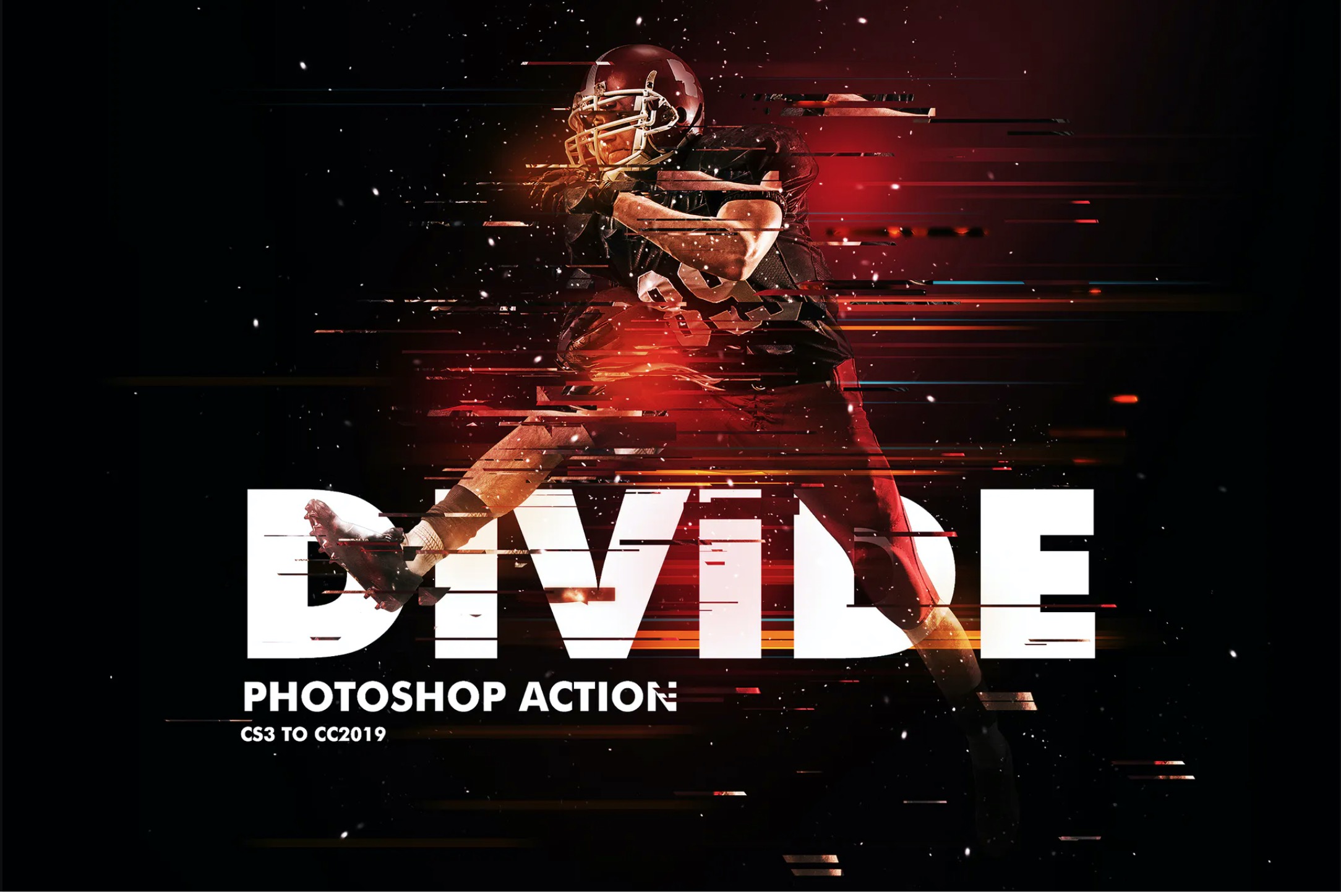 Create jaw-dropping artworks with this Photoshop action that brings a unique combination of glitter, lights, and divided lines effect to the page in an impressive fashion. It's a fantastic glitter action compatible with Photoshop CS3, and higher versions. Do check it out!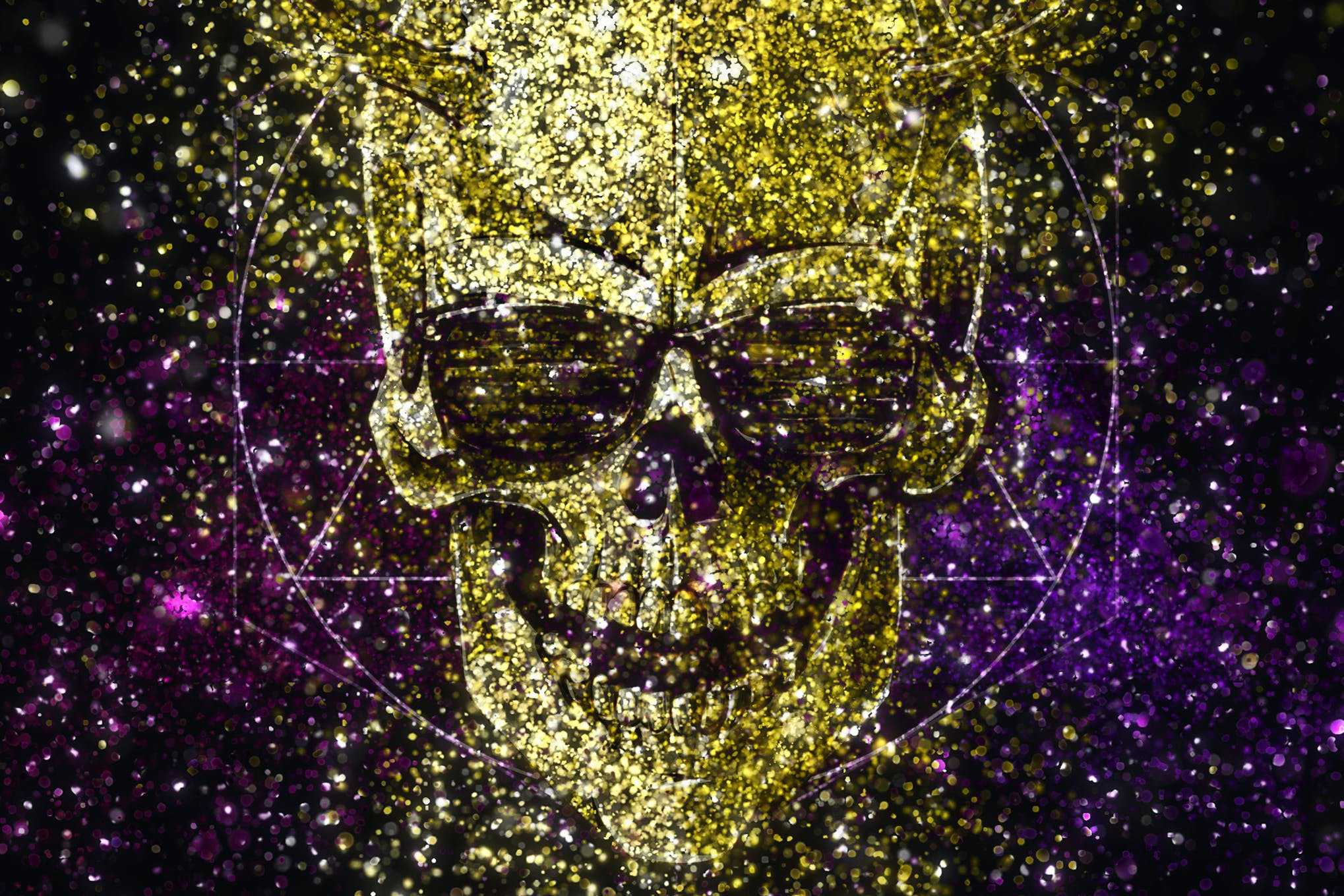 Bring a stunning shimmery aesthetic to the page with Glitterstorm, an absolute dapper of a glitter Photoshop action that will completely transform the look and feel of your pictures in just a few easy clicks. It has been tested on Photoshop CS3 and higher versions.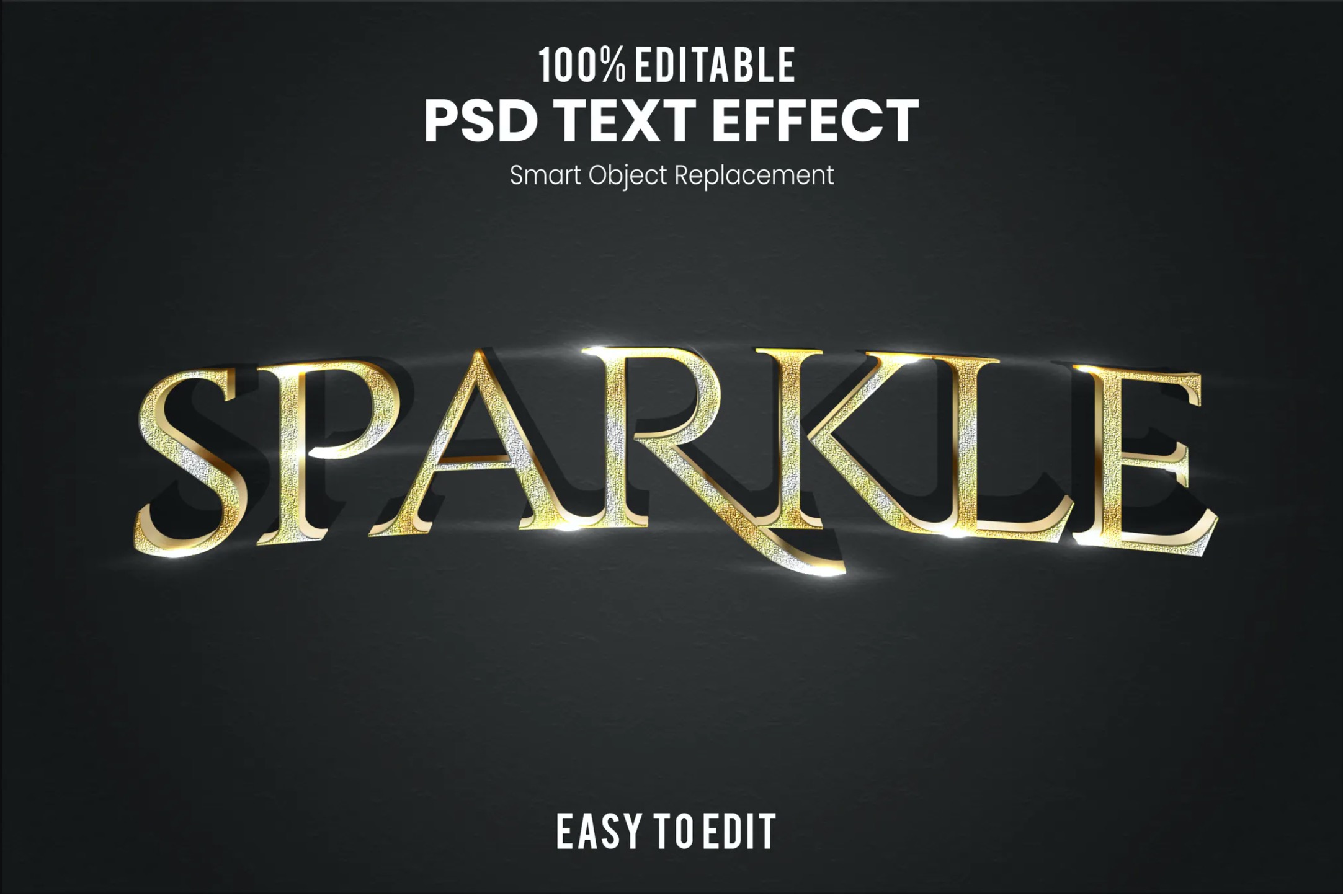 If you are wanting to bring a nice shiny aesthetic to your text or logo, this 3D glitter text Photoshop effect will help you do just that. It could be a great addition to your design and can be completely customized to match your brand vision.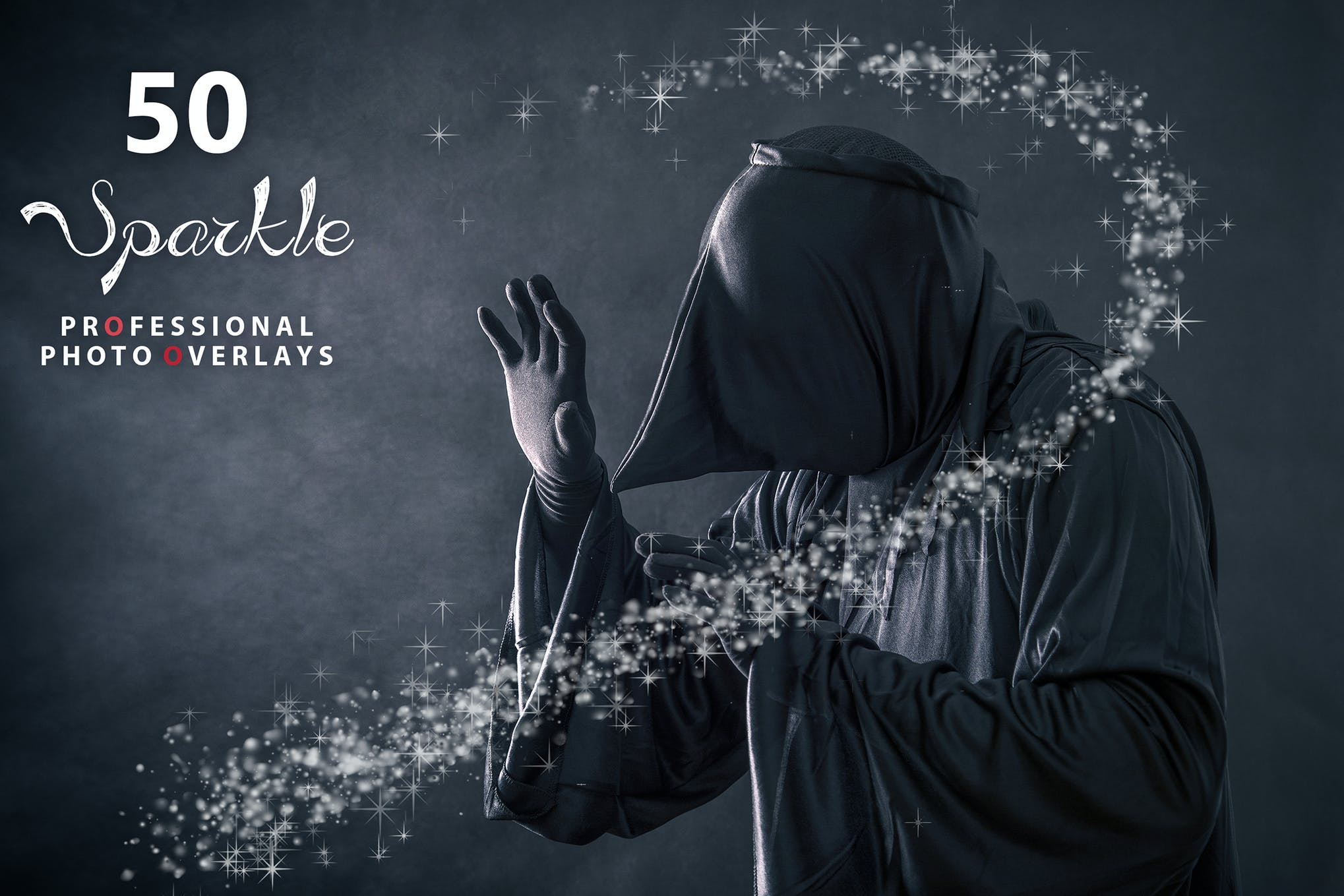 This sparkle overlay Photoshop collection transforms your pictures into mesmerizing digital artworks. Inside the pack, you'll get a smorgasbord of cinematic photo overlays that work well with mac, Windows, and Linux, and can be easily tweaked to suit your needs.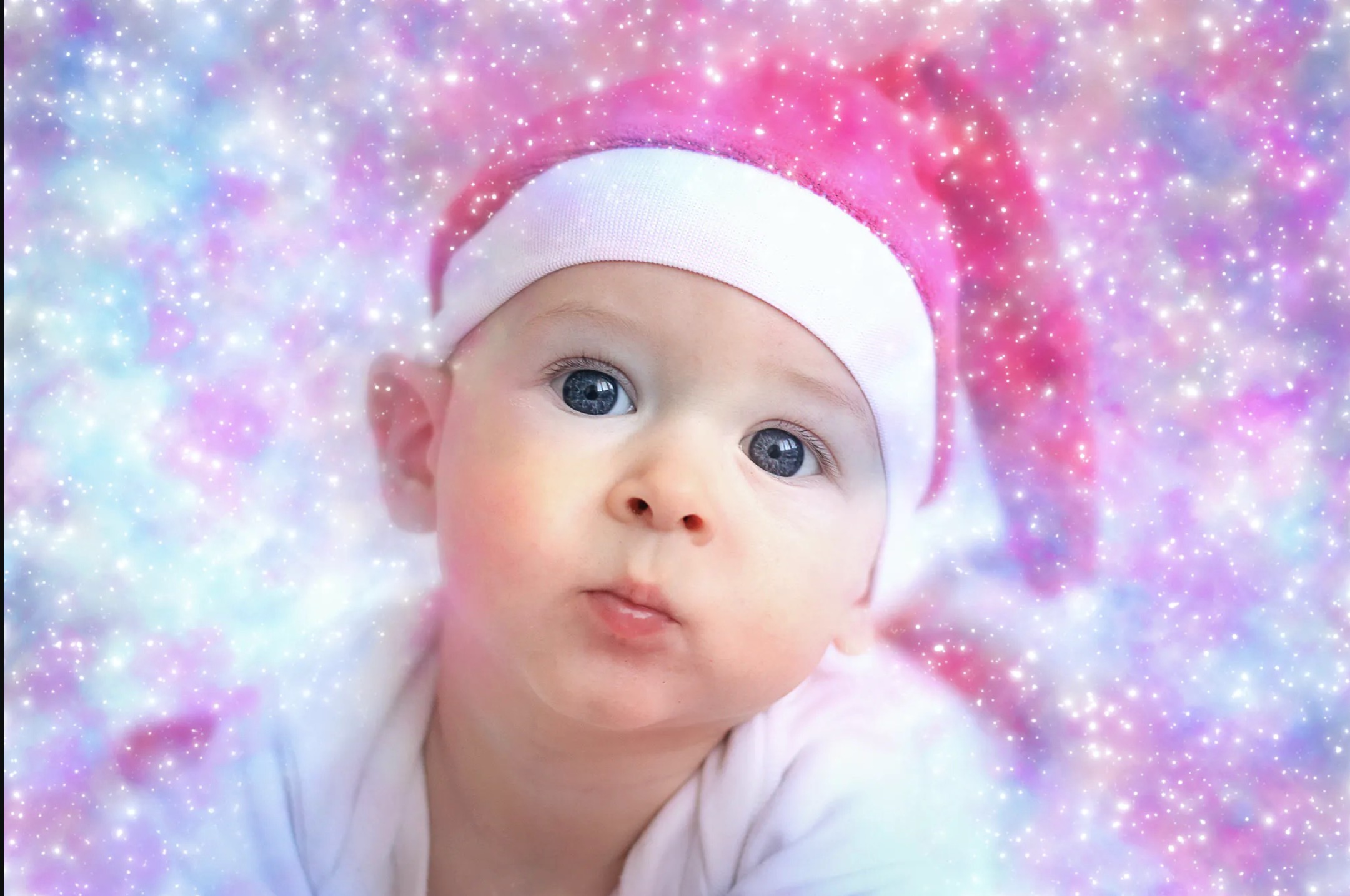 Bring the Christmas cheer to the table with this incredibly magical Photoshop action that's able to add a generous amount of sparkles to your photos. It comes bundled with twenty color presets, and a video tutorial helping you make the most of this Christmas lights and glitter texture Photoshop action.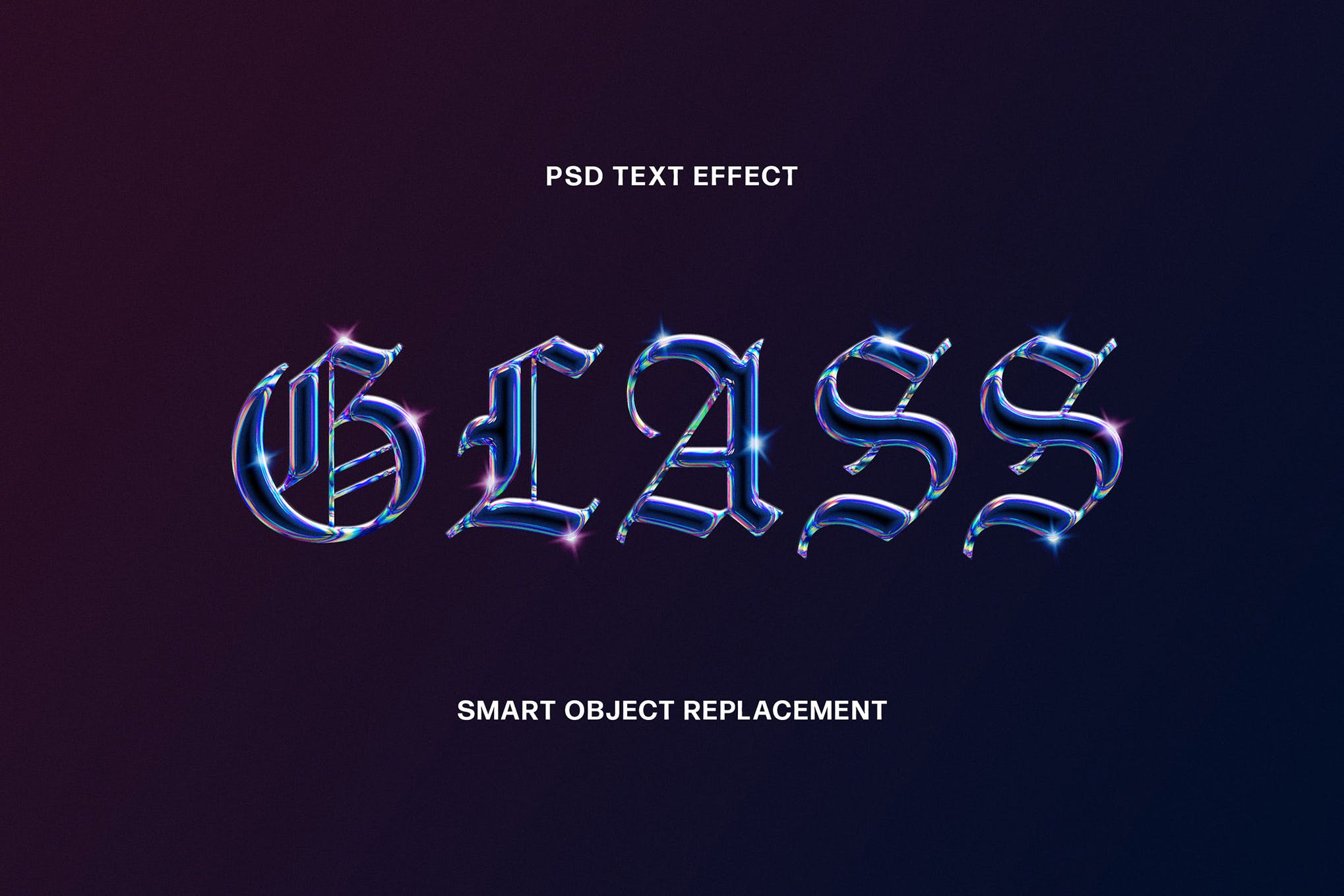 Lit up your text, shape, or object using this innovative Photoshop tool helping you achieve an enthralling, and shiny holographic glass effect that can be easily applied to your design projects and get all the praises your artworks are worthy of. An outstanding glitter text Photoshop effect that you must check out!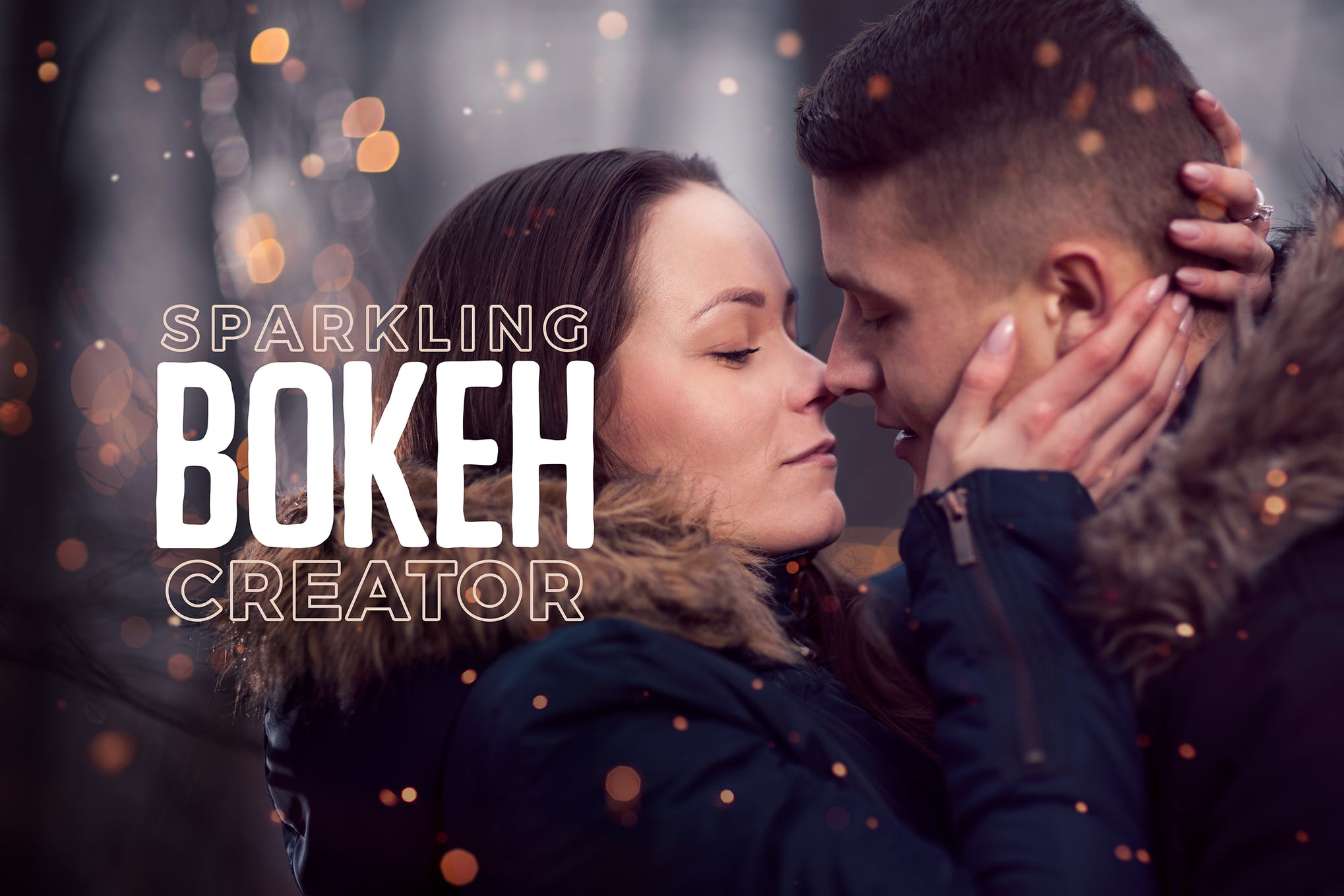 Check out this massive collection of eighty sparkle overlay Photoshop effects with soft glowing bokeh helping your photos stand out without you having to sweat hours over creating the same effect from scratch. Great for Christmas, New Year, Valentine, and newborn pictures!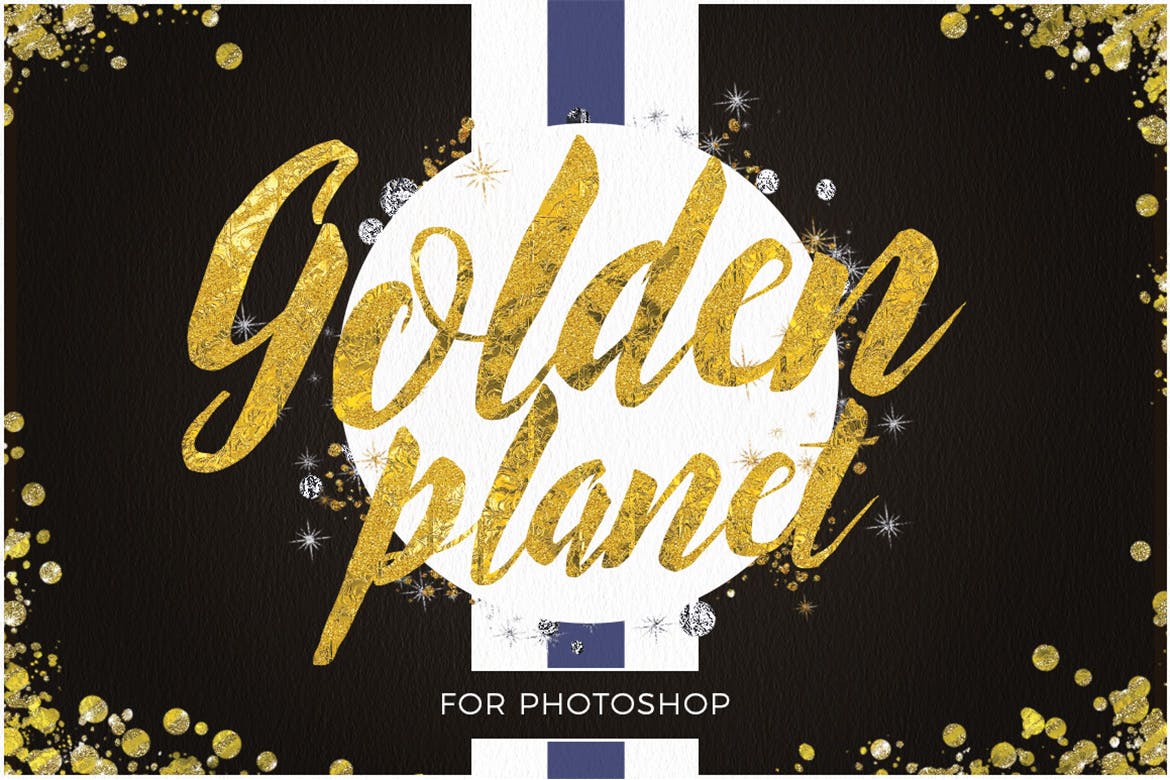 Golden Planet is a premium set of gold and silver layer styles, brushes, and overlays. It includes a range of confetti and sparkle brushes to get that extra bling in your designs, and a laundry list of features that really should be seen to be appreciated. All in all, if you are wanting to get your hands on a good glitter brush Photoshop collection, Golden Planet is what you need.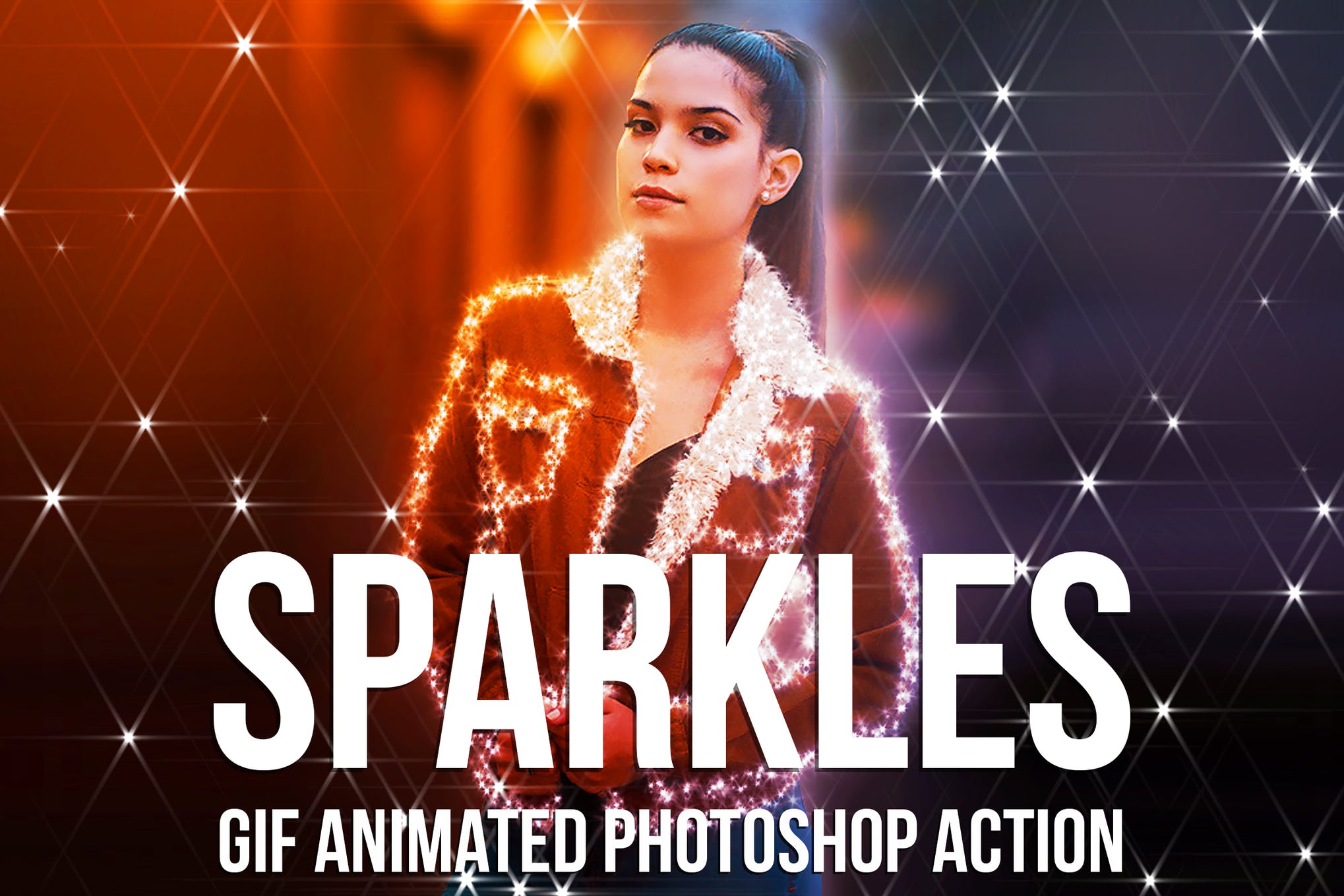 Here we have an animated sparkle effect Photoshop action that converts your picture into a shimmery dream in a couple of seconds. Just mask out the areas where you are wanting the glitter effect, hit play and you have got yourself a fascinating piece of art ready.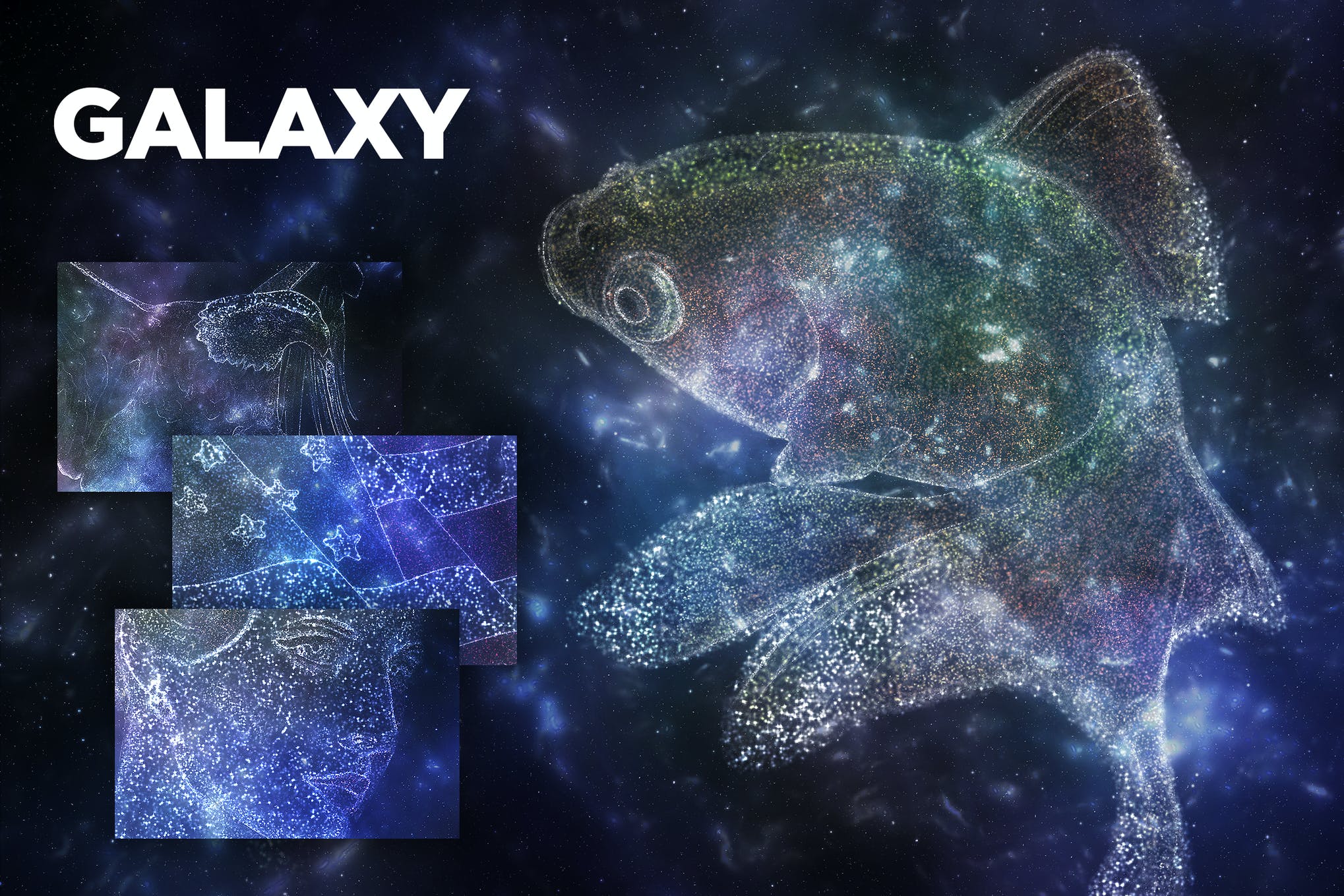 If you are a fan of all things space, and cosmo, you are going to absolutely love the Galaxy action giving out brilliant glitter texture Photoshop effects taking your project to a whole new level. It's multilingual, and non-destructive helping you retain 100% of your original image.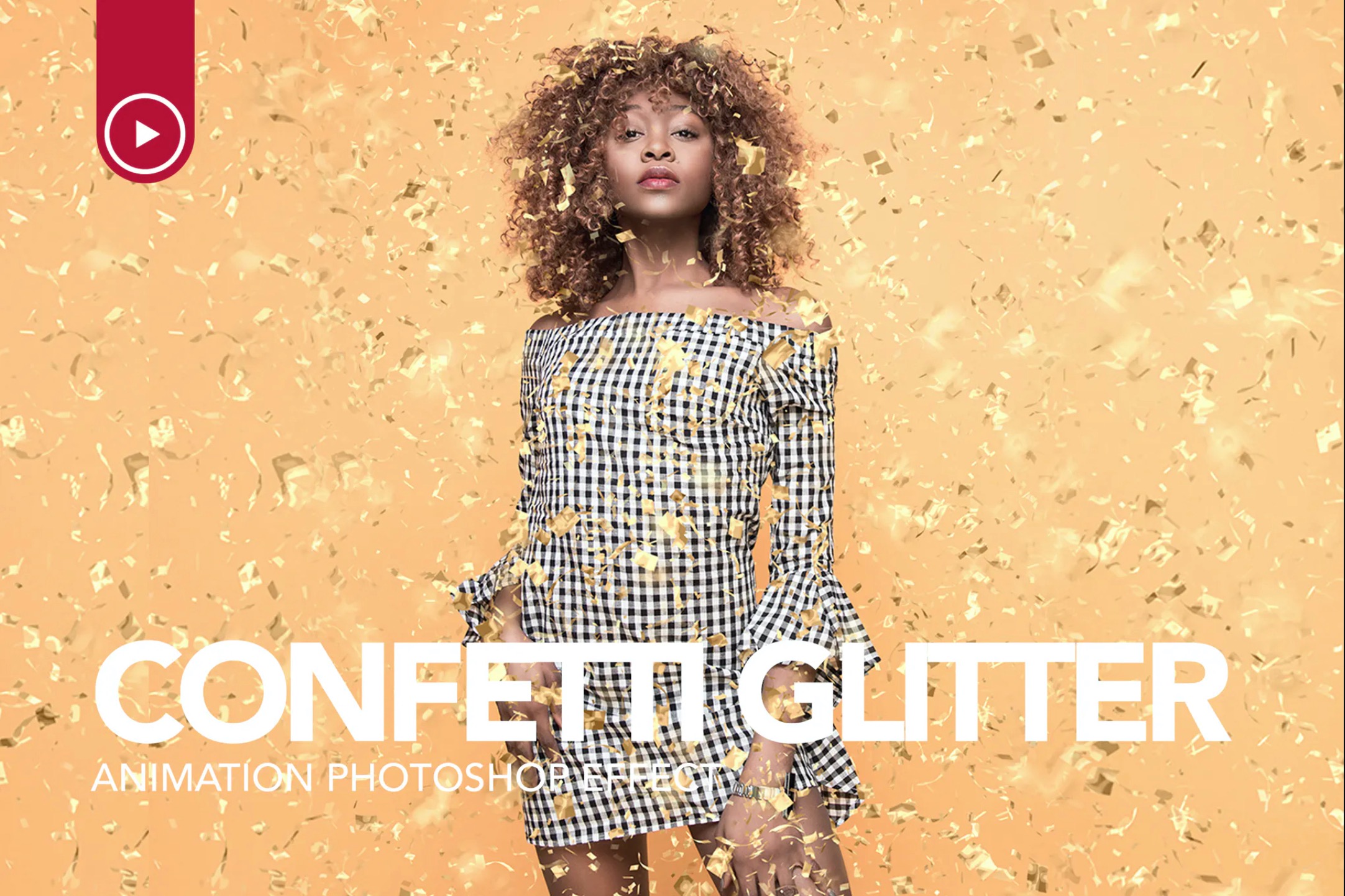 Best of its kind, the Confetti glitter Photoshop action helps bring your A-game to the table, and establish you as a professional photographer or designer without you having to spend a substantial amount of time to get that kind of recognition.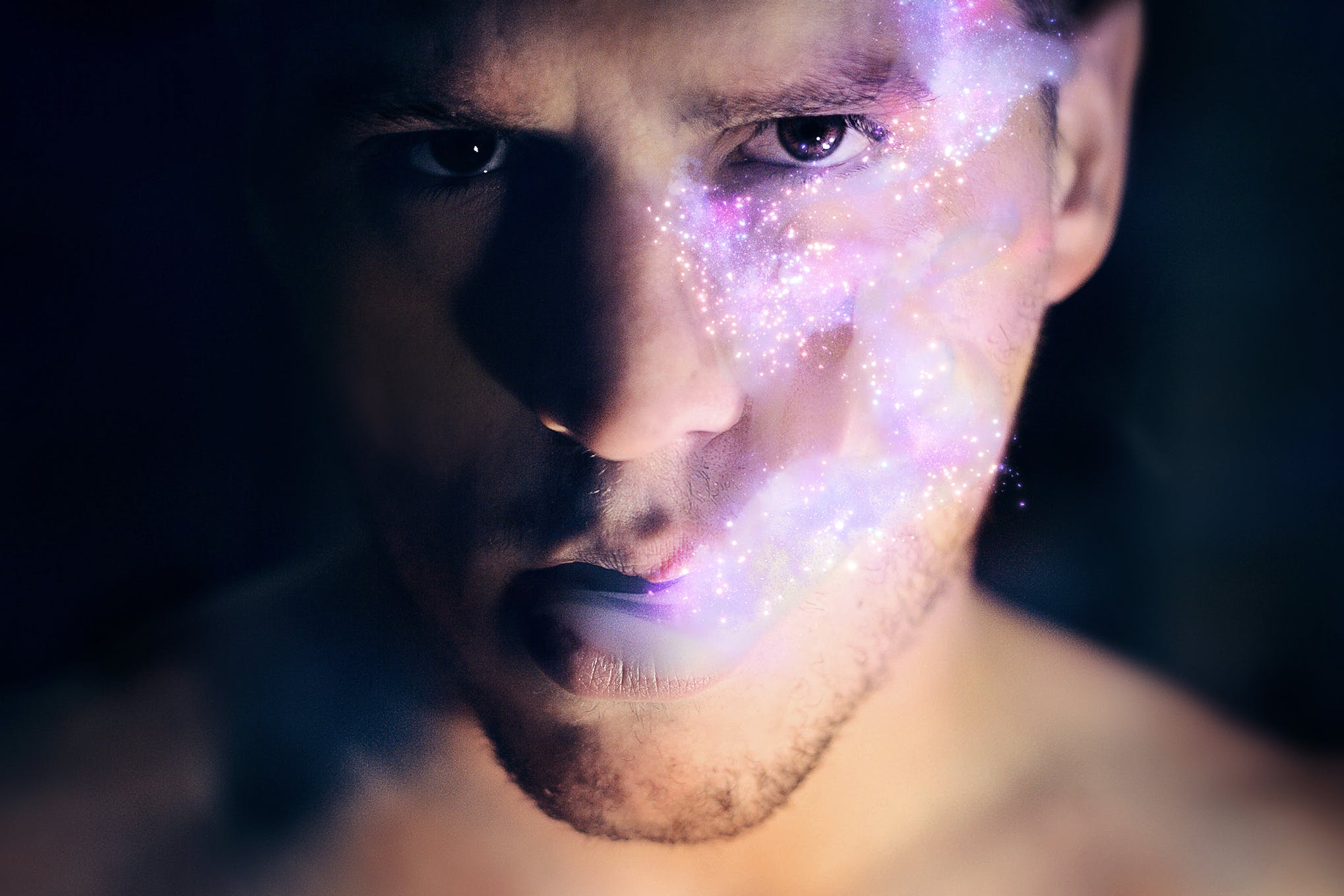 Create colorful sparkled pictures with the Magic Dust Photoshop action that's super fun and simple to use and customize. Merely draw the path where you are looking to achieve the magic dust and glitter effect, hit play, and voila. It's actually so straightforward and uncomplicated.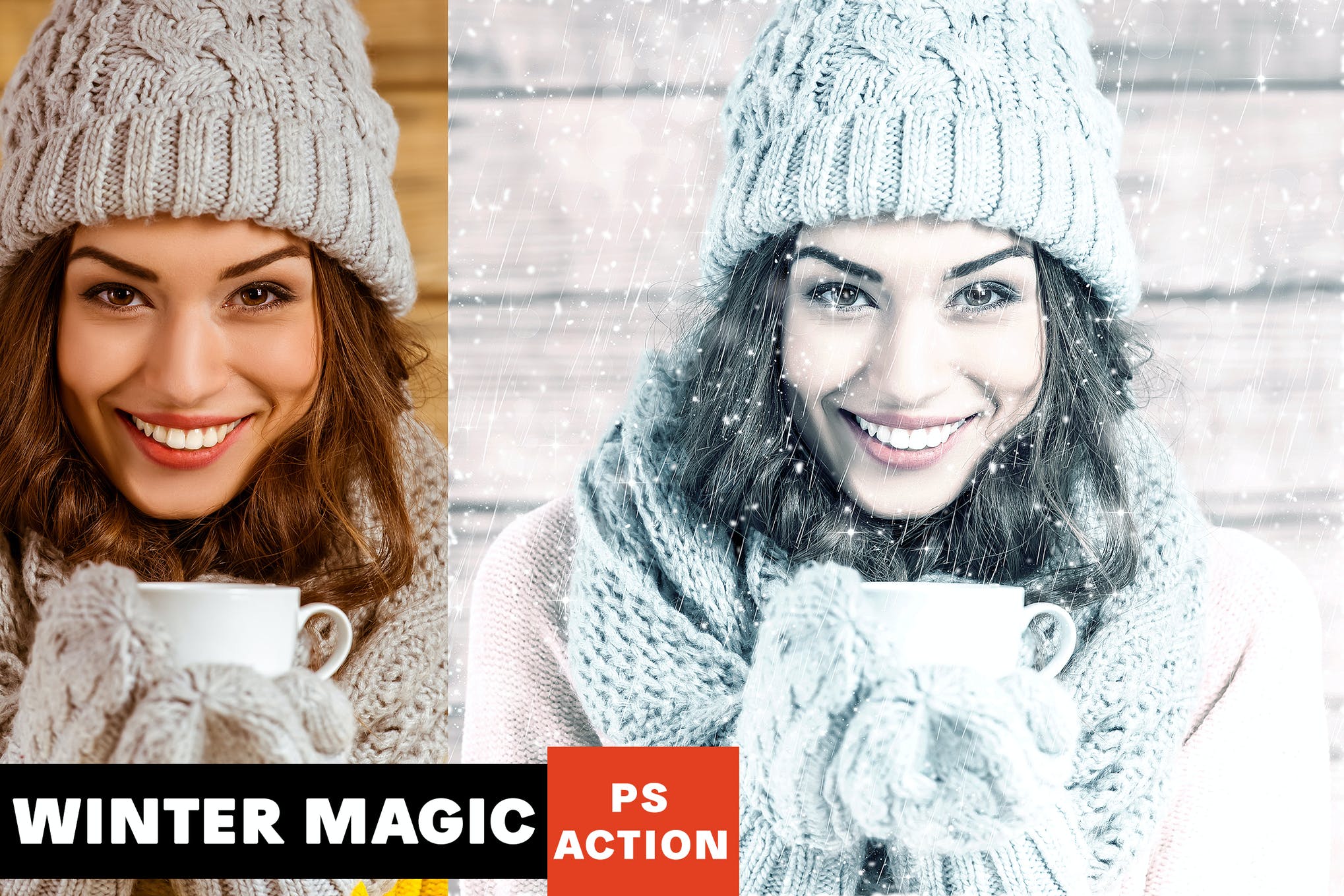 Bring the lethal combination of snow, rain, and sparkle to your pictures with this truly amazing Photoshop action that will pay for itself many times over. Whether you need a winter aesthetic, rainy weather, or shimmer in the foreground of your picture, this Photoshop action will never disappoint you.
Give a shot to this futuristic, sci-fi Photoshop action creating a pixeled, glittery atmosphere that your clients will be hard-pressed to ignore. This light sparkle effect Photoshop action comes with an in-depth video tutorial ensuring you skate through the customization process.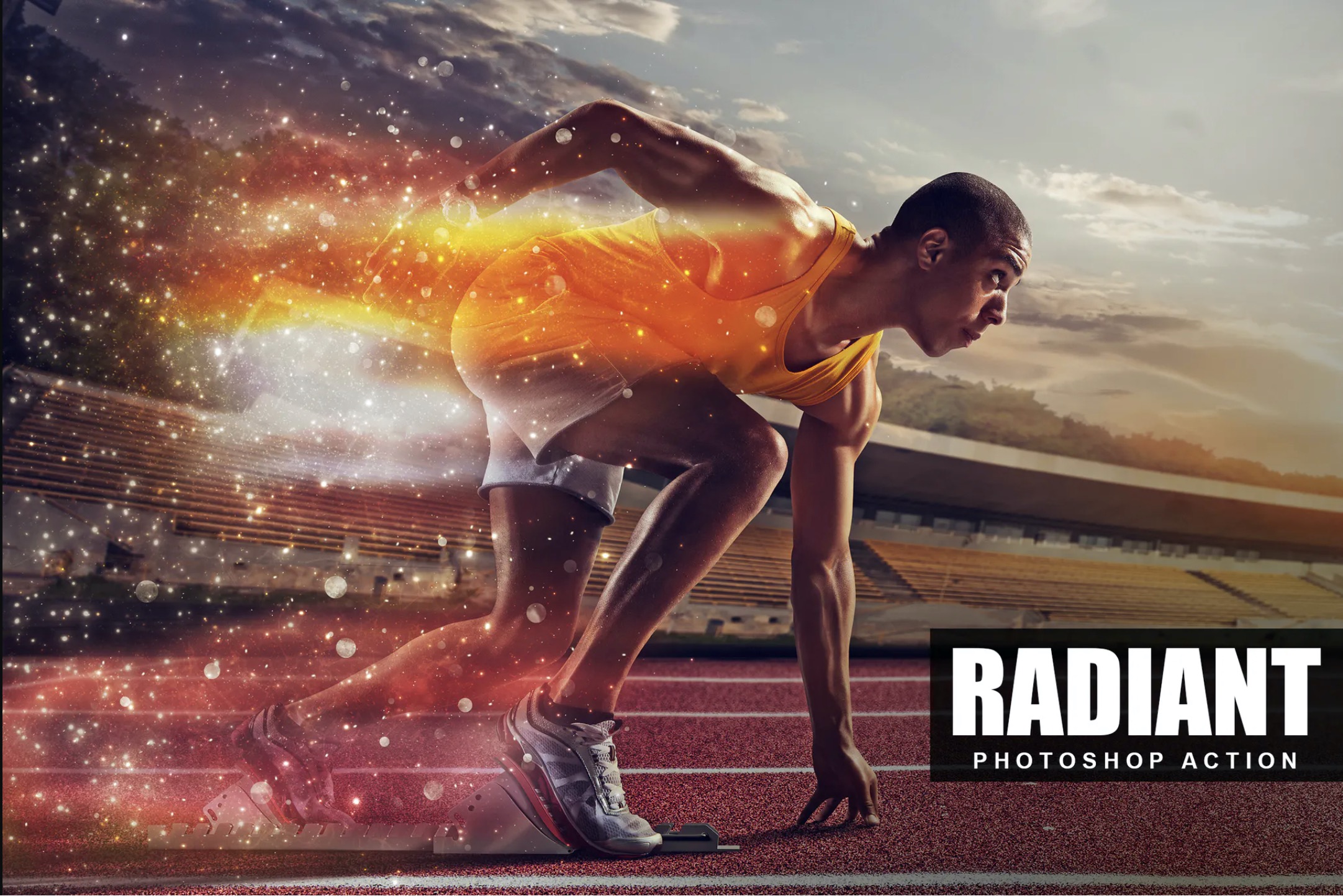 Design impressive pictures with loads of sparkle, shine, energy, and awesome color grading, and show off your prowess as a photographer or designer. The action is exclusively made for folks looking to create unique and captivating digital artworks such as CD covers, flyers, and posters.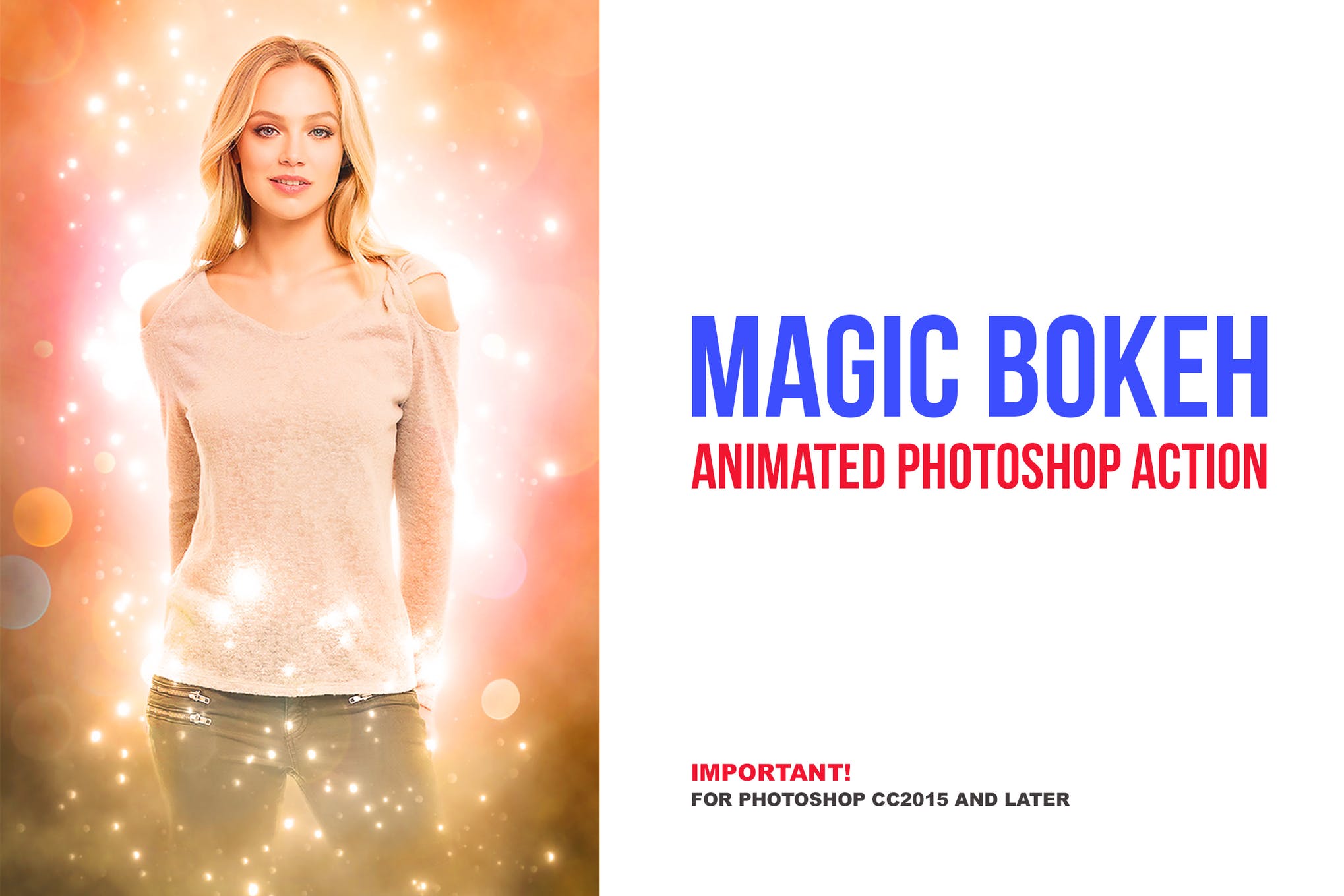 Bathe your picture into the magical world of glitter with this animated Photoshop action. It creates an enchanting light bokeh aesthetic and glitter overlay Photoshop effect with lots of improvisation options. You have the option to save the outcome as a static picture, video, or even gif.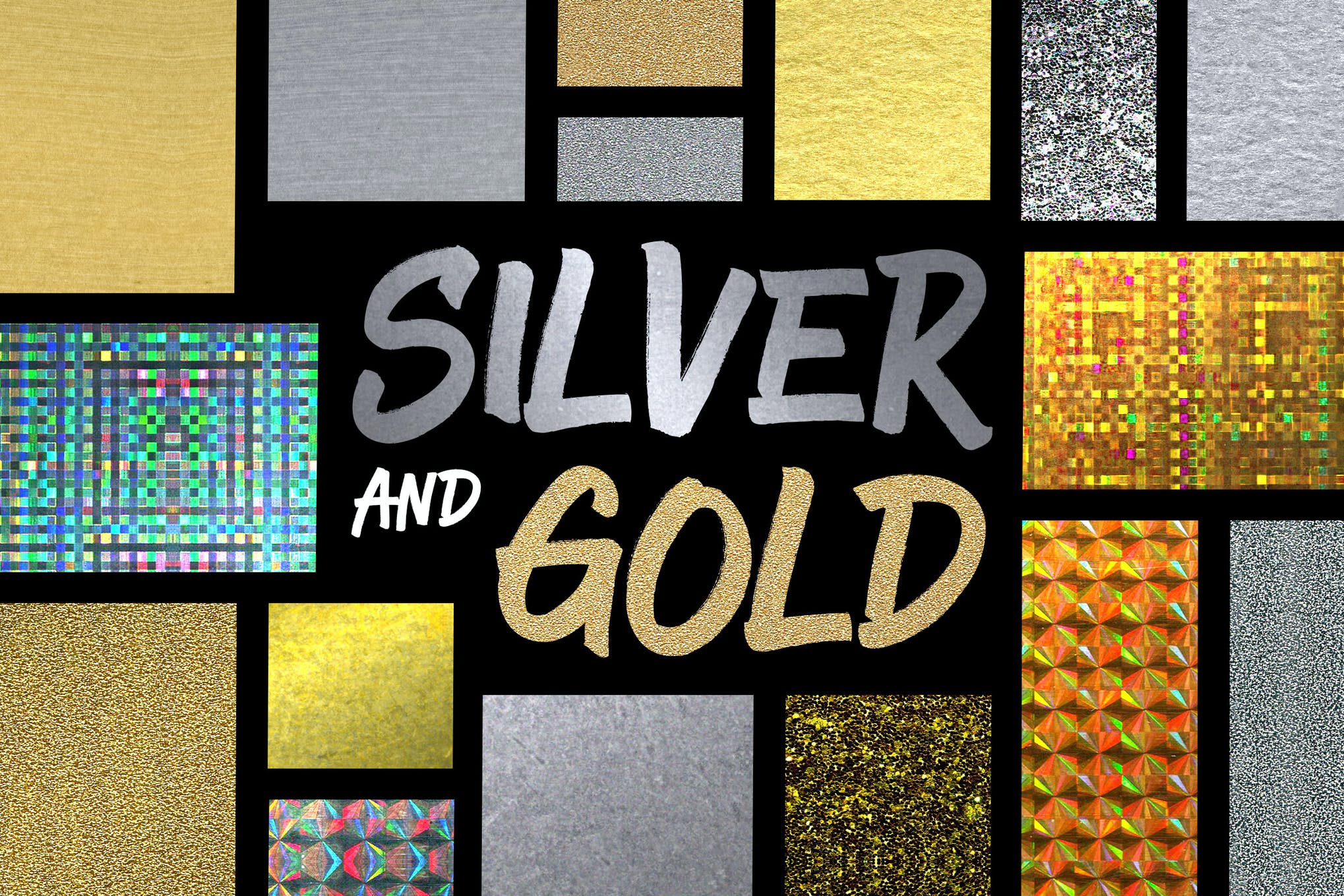 Here we have a collection of 24 glitter textures for Photoshop that help you add gold, silver, rose gold, and hologram effects to your artworks, and get beautiful results. The patterns are compatible with Photoshop CS2 and newer versions.
Free Glitter & Sparkle Overlay Photoshop Effects
if you are looking for some free glitter texture Photoshop effects or sparkle overlay Photoshop resources, we have you covered. Let's look at the best glitter pattern Photoshop effects that we think are a cut above the rest.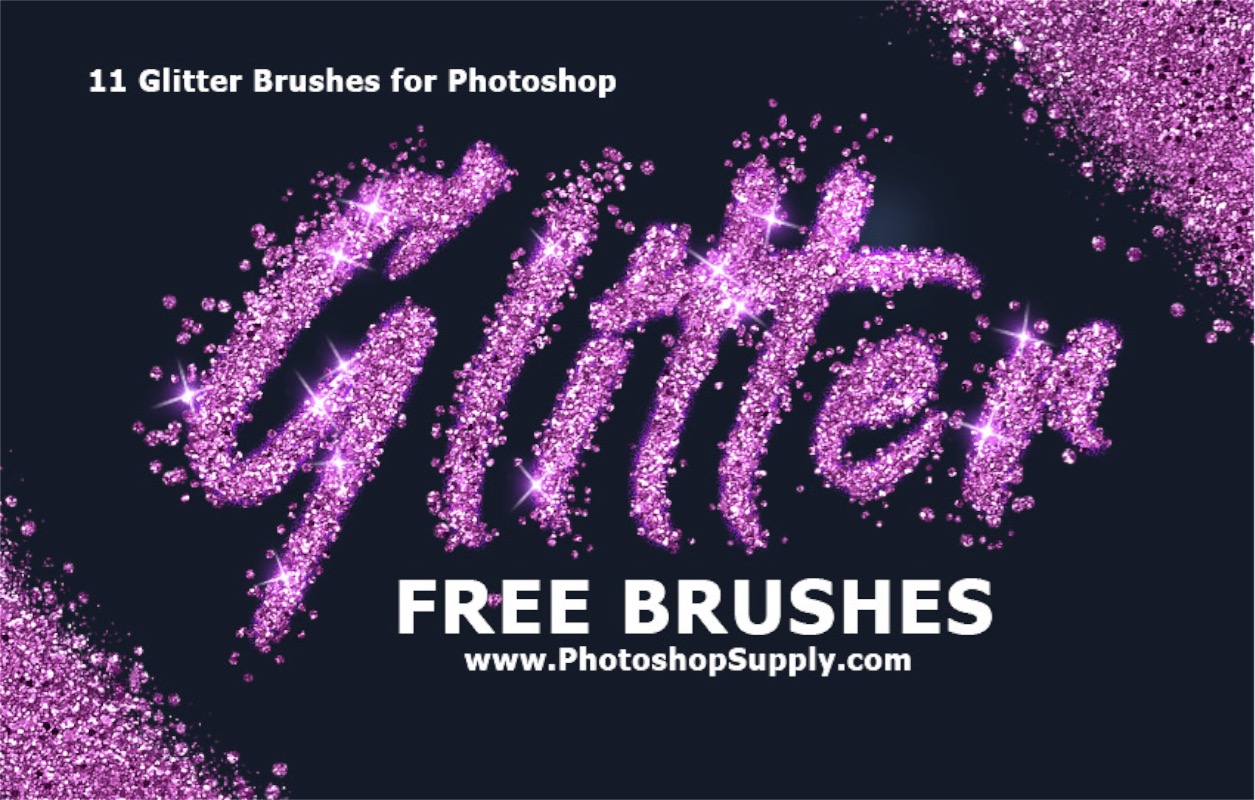 If you're looking for a set of glitter brushes for Photoshop that can easily give virtually any premium product a run for its money, this freebie from Photoshop Supply is your best bet. It's free for both personal and commercial projects.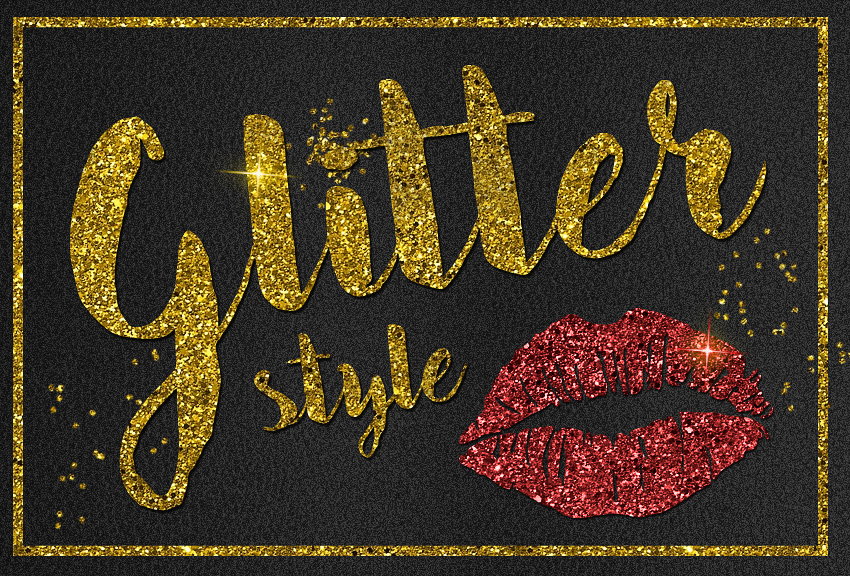 Whether you are wanting to create sparkled logos, or glitter text Photoshop effects, this collection of seventeen glitter patterns comes in super handy. It's an awesome glitter pattern Photoshop bundle that you won't want to miss out on.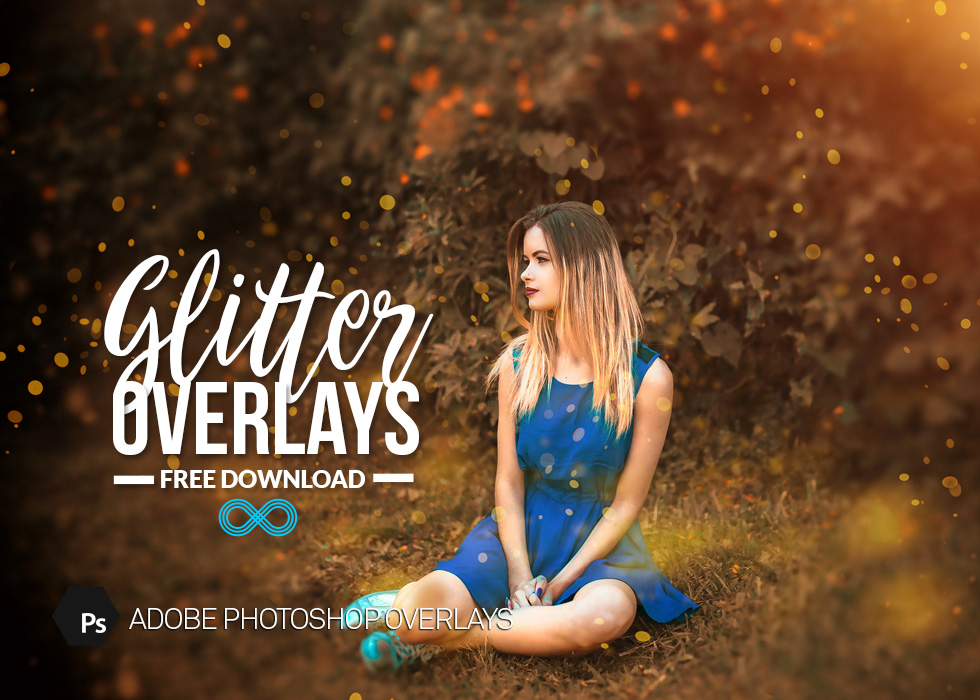 Add interest to your pictures with this glitter overlay Photoshop effect perfect for portraits, landscapes, and natural light shots. It gives a soft golden glitter and bokeh effect to your photos enhancing their overall appeal.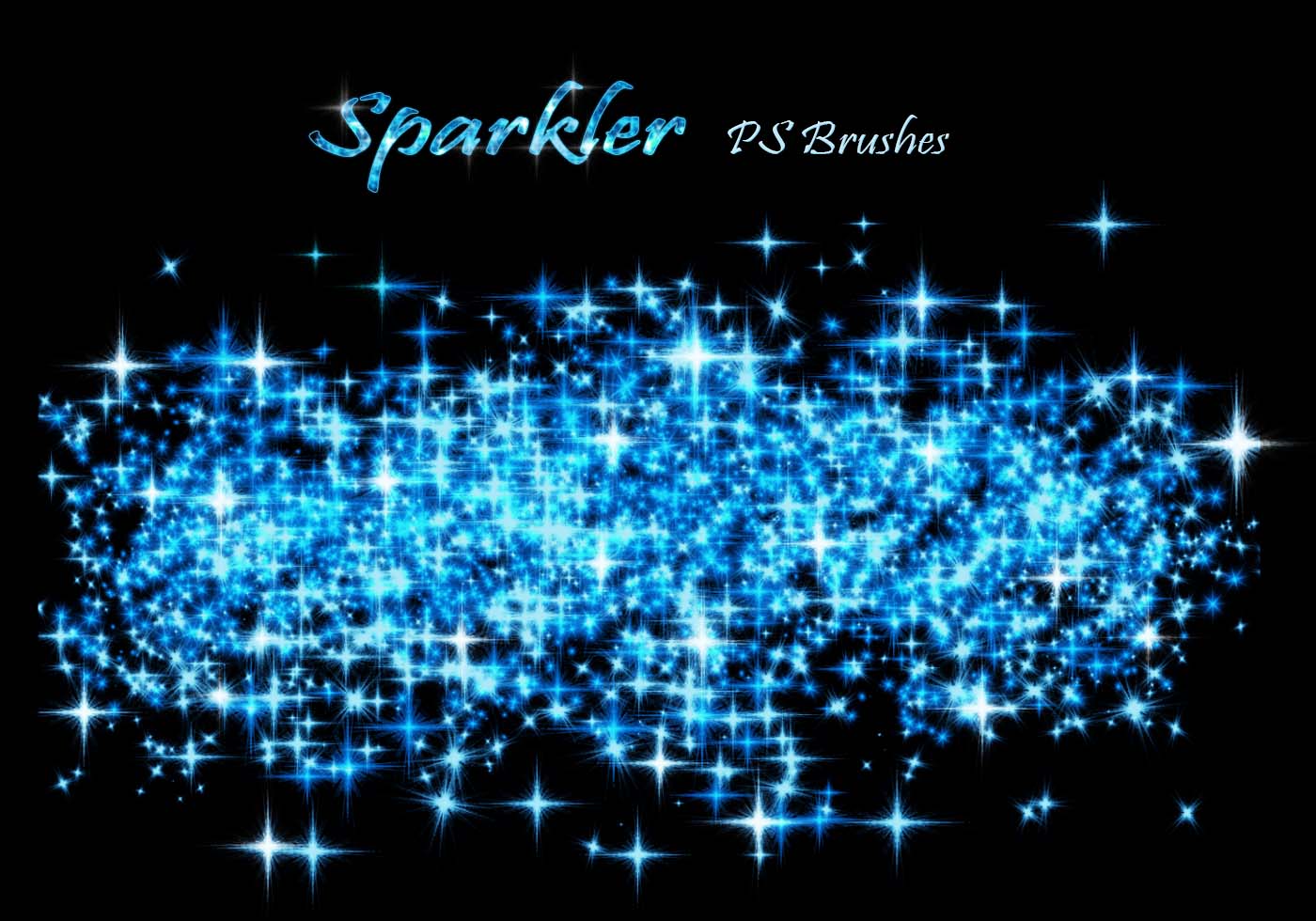 Next up is a fantabulous set of twenty sparkler brushes that can prove to be a game changer for your photography business. Use this sparkle brush Photoshop kit in any design project and witness the magic unfold. An excellent freebie that deserves a spot in your toolkit!
So there you have it- the best sparkle and glitter Photoshop effects that can be instantly added to your photos, and leave your clients and social media followers in awe. Whether you choose to use one or a combination of these glitter Photoshop effects, these are all great options able to create dreamy artworks for you in just a few easy clicks.