15+ Best Free WordPress Plugins of 2023
If you're planning on building a new WordPress website this year or looking to upgrade your existing website with new features, here are some of the best free WordPress plugins you can use to supercharge your website.
The popularity of the WordPress platform is growing every day. With it comes more and more plugins. There are more than 54,000 plugins available on the official WordPress plugins directory alone.
It could take a lot of trial and error to find the right plugins to install on your new website all by yourself. So to make that process easier for you, we handpicked the best and most useful free WordPress plugins you should install right now. Have a look and see if you already have these plugins installed on your website.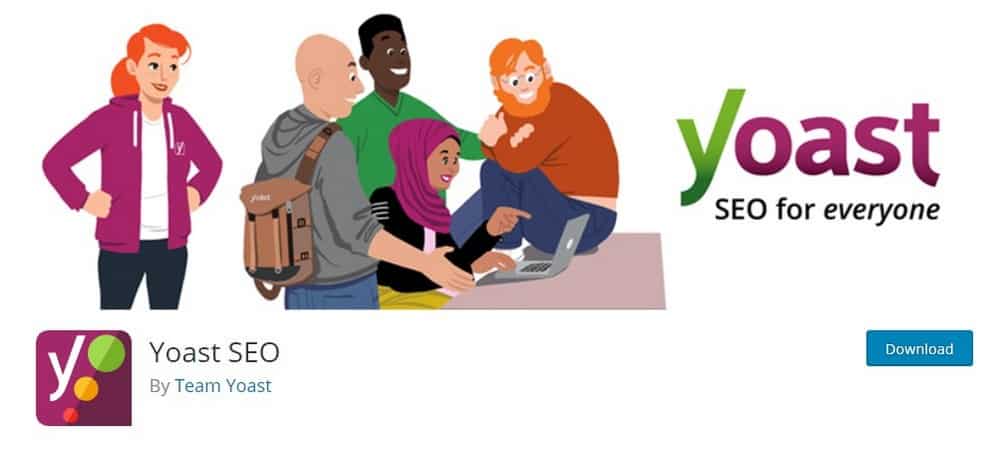 Main Function: Optimize website for SEO
Optimizing your website for search engines is one of the most important parts of making a successful website. By improving your blog posts with keywords and readability, you'll increase your chances of ranking higher on Google search results and get more traffic to your website.
Yoast is a must-have plugin that helps you get this job done more easily. Yoast allows you to improve both your website and blog posts with keywords, check for readability, and even gives you tips on improving your posts in many different ways.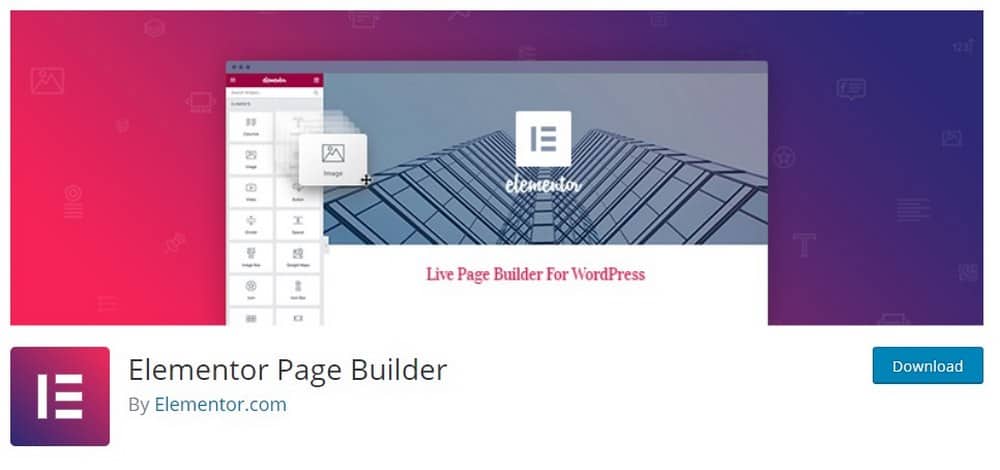 Main Function: Build and customizing page designs
When making a website you'll often want to create landing pages and sales pages to promote your products and attract more customers. WordPress makes it easier for you to design landing pages without any web design experience with the help of page builder plugins.
Elementor is arguably the best free page builder plugin available on WordPress, which comes with a WYSIWYG editor allowing you to build unique page designs by simply dragging and dropping elements into a canvas.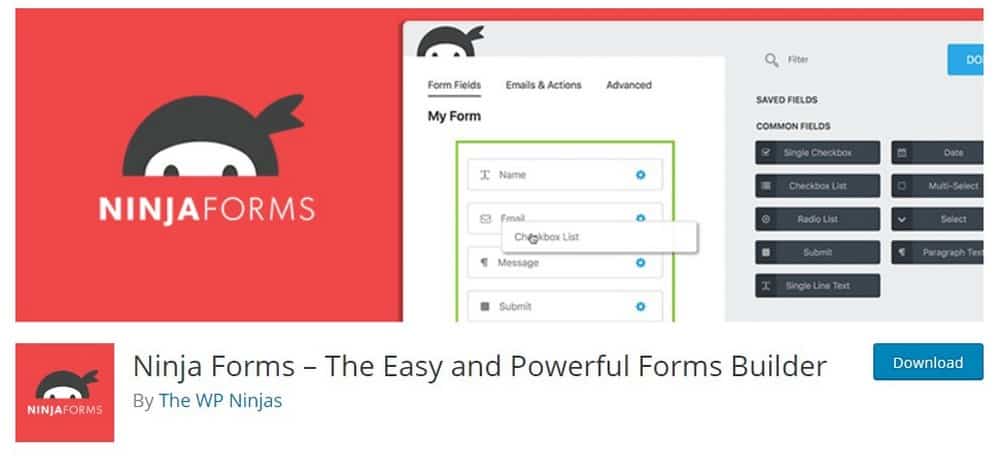 Main Function: Build custom forms
Contact forms, submission forms, upload forms, registration forms are just a few of the types of forms you'll be creating when setting up different types of WordPress websites.
Ninja Forms is a powerful all-in-one plugin that allows you to build all sorts of forms however you like. The plugin comes with an easy to use editor where you can build forms including different fields and even connect with MailChimp to build your email list.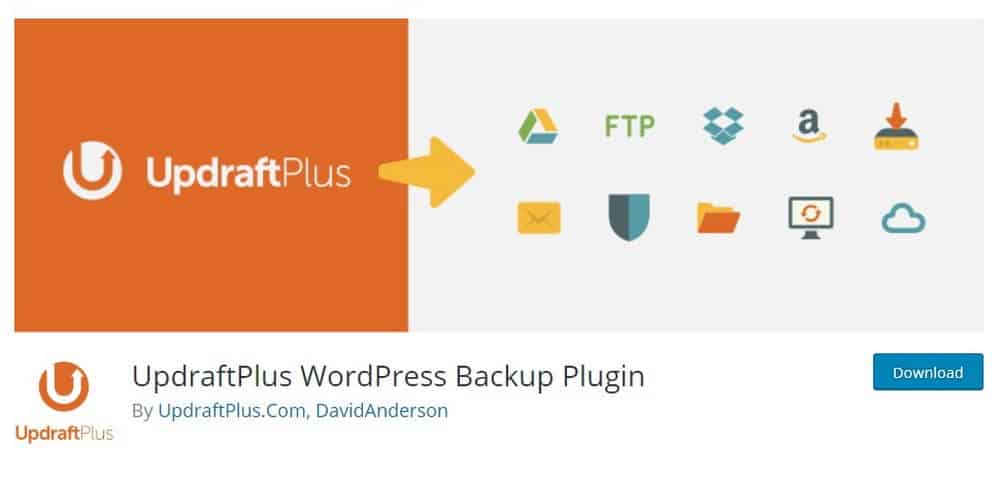 Main Function: Set up automatic backups
You'll never know when your website will be the victim of a hacker attack or server malfunction. It's always better to be prepared by having your own backup system for the website.
UpdraftPlus is one of the best free backup plugins available on WordPress that supports automatic backups. With the help of the plugin, you can setup an automatic schedule to backup your website to a cloud storage of your choice, including Dropbox.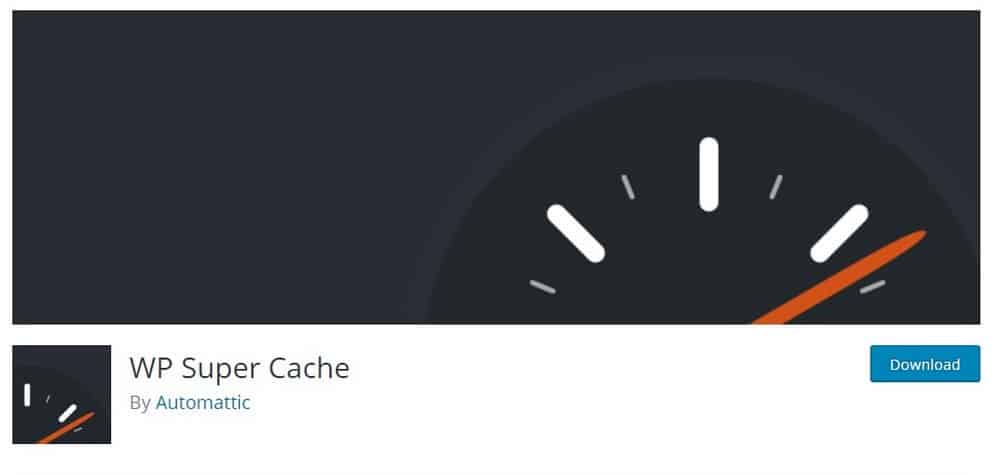 Main Function: Optimize website for speed
Making sure your website loads fast and performs well is important. Google uses the speed and performance of your website as a ranking factor and, more importantly, your website visitors expect your website to load within 3 seconds as well.
WP Super Cache is a website caching plugin made available by Automattic. This plugin compresses the most commonly used code and elements of your website to make sure the pages load faster. The plugin can also be enabled with just one-click.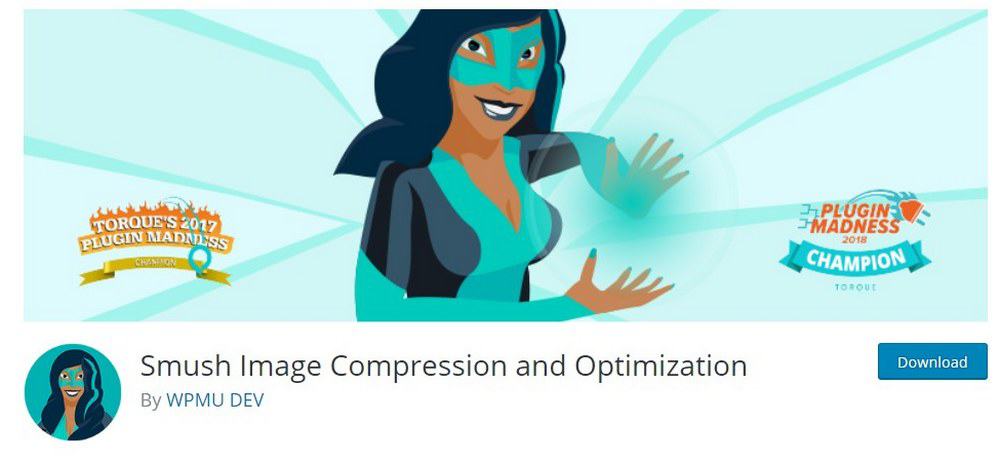 Main Function: Optimize images and compression
When you're developing a blog, you'll include lots of images in your blog posts. This will often make your web pages heavy and slow loading. So it's crucial to compress and optimize your images to reduce their file size.
Smush is a free plugin that automatically compresses every image you upload to your website to reduce its file size without affecting the quality of the image.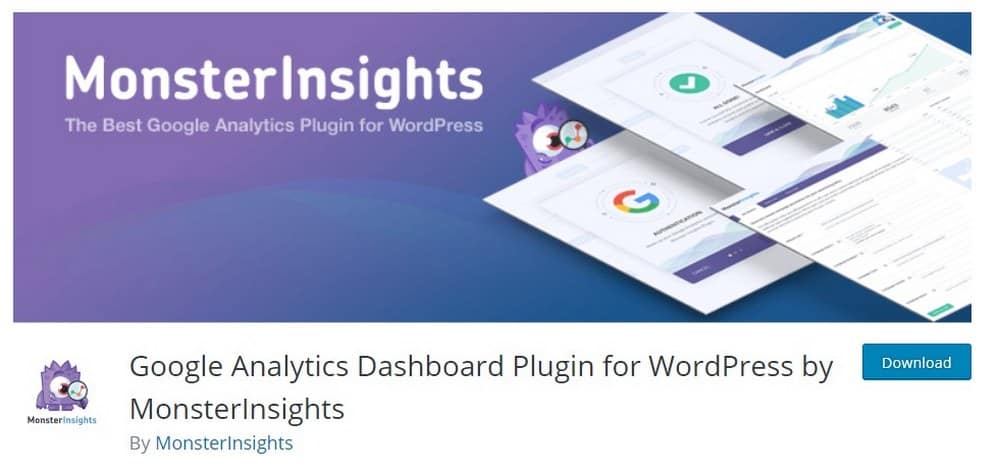 Main Function: Detailed analytics
Analytics and statistics reports are also an important part of developing a website and finding out what works best. Google Analytics is great for visitor analysis, but you need to take it further to achieve the best results.
MonsterInsights is a free plugin that allows you to access website visitor details and analytics directly from your WordPress dashboard. The plugin also includes lots of other useful tools, such as stats on downloads and product purchases.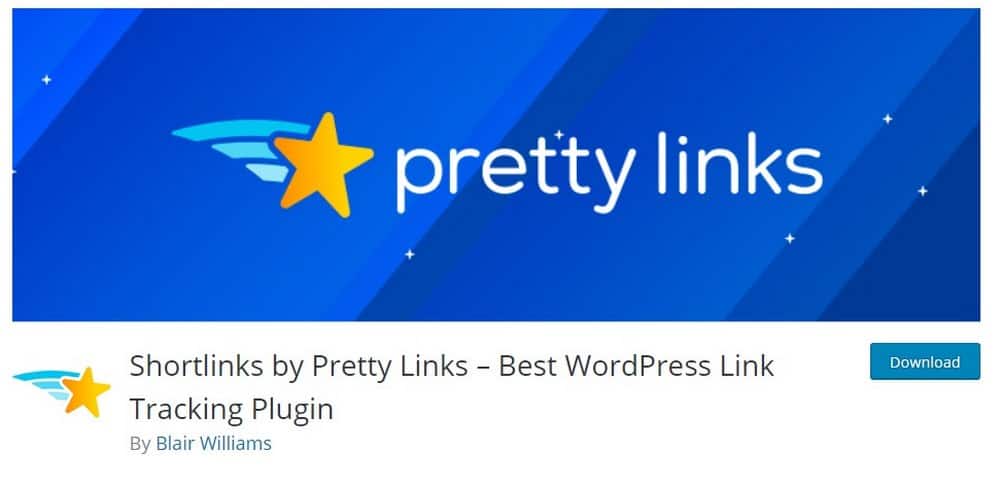 Main Function: Hide long and affiliate links
Affiliate marketing is a profitable method of monetizing a blog. The only downside to promoting affiliate products is using those long affiliate tracking links which often scare and drive away visitors.
With Pretty Links plugin, you'll be able to create your own link shortner to minify those long affiliate links to include your own domain name (eg: yourwebsite.com/link/affiliate-product-name).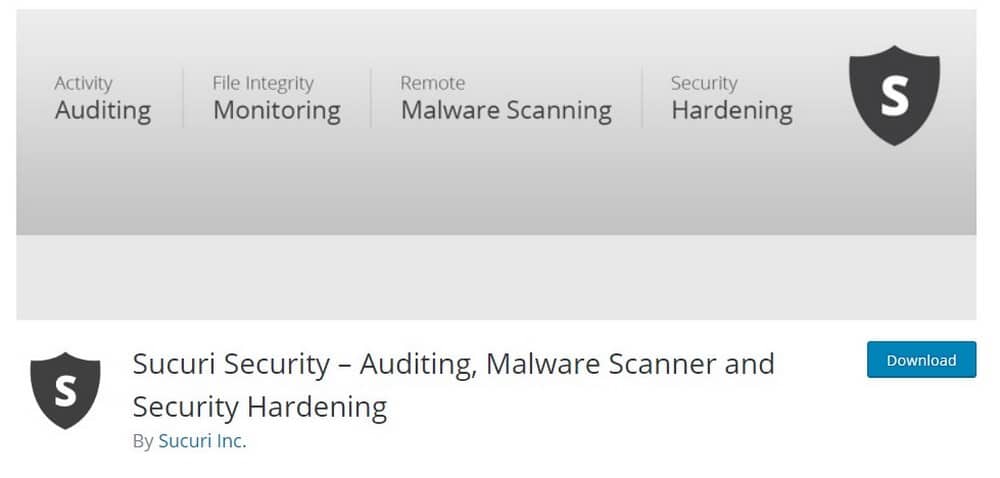 Main Function: Website security and malware scans
Having a strong firewall to protect your website from hackers is a feature that you shouldn't ignore. Hackers only need a simple vulnerability on your website to gain access and infect it with malware.
Sucuri Security is a powerful and free WordPress security plugin that comes with malware scanning, brute force protection, and much more to help protect your website from hackers and malware.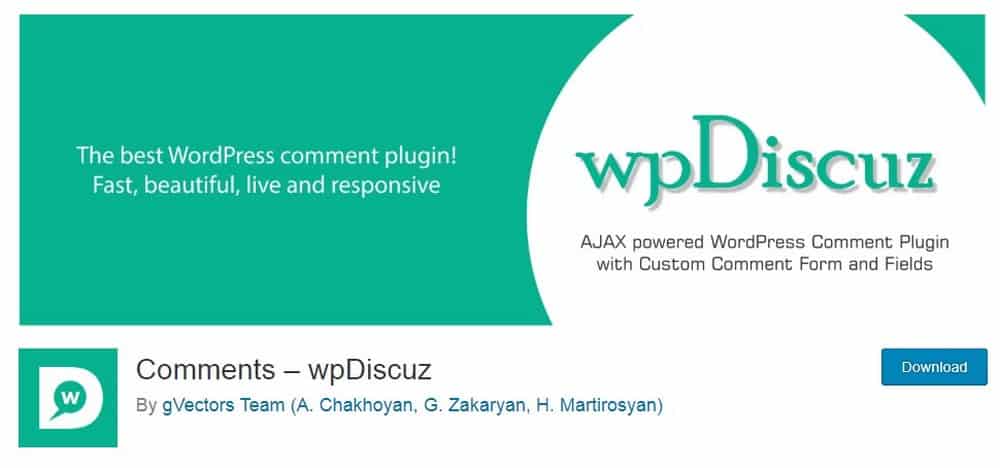 Main Function: Enhance website comments system
Most bloggers often avoid investing any time on improving the comments system, which is, in fact, a key element of a website that increases user engagement and even search engine visibility.
Sure, the default comments system on your website may look boring, but you can enhance it with wpDiscuz plugin. This plugin lets you beautify your comments system and add more interactive elements like upvoting and Likes system to make commenting more fun for your website audience.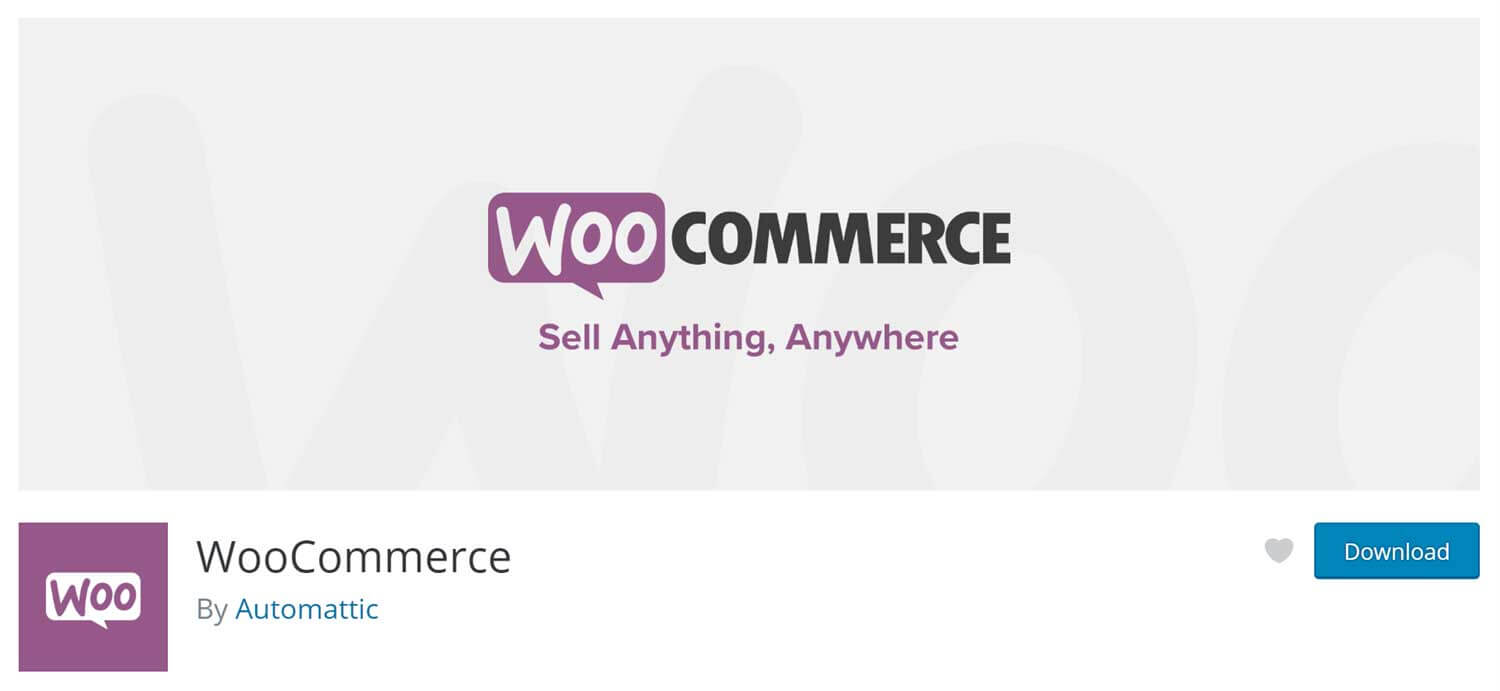 Main Function: collect payments and sell physical products and digital downloads from your website
The core WooCommerce plugin makes it possible to sell almost anything from a WordPress website. Whether you're listing physical products or digital downloads for sale on your website, WooCommerce adds all the necessary ecommerce functionality, including the ability to collect payments online via PayPal, to WordPress.
As the plugin is now owned by Automattic, a company with strong ties to the WordPress project, WooCommerce is guaranteed to be maintained and supported long into the future. It also integrates seamlessly with WordPress, helping to explain why it's the most popular ecommerce plugin for WordPress.
While the core WooCommerce plugin does provide you with enough features to start selling online with WordPress, the huge library of free and paid add-ons open up a world of possibilities for your ecommerce store. Thanks to this, there's really no limit to the type of transactions you can carry out through your website. Also, as WooCommerce is such a popular WordPress plugin, there are countless themes that have been built to help you create a stylish online shop with this tool.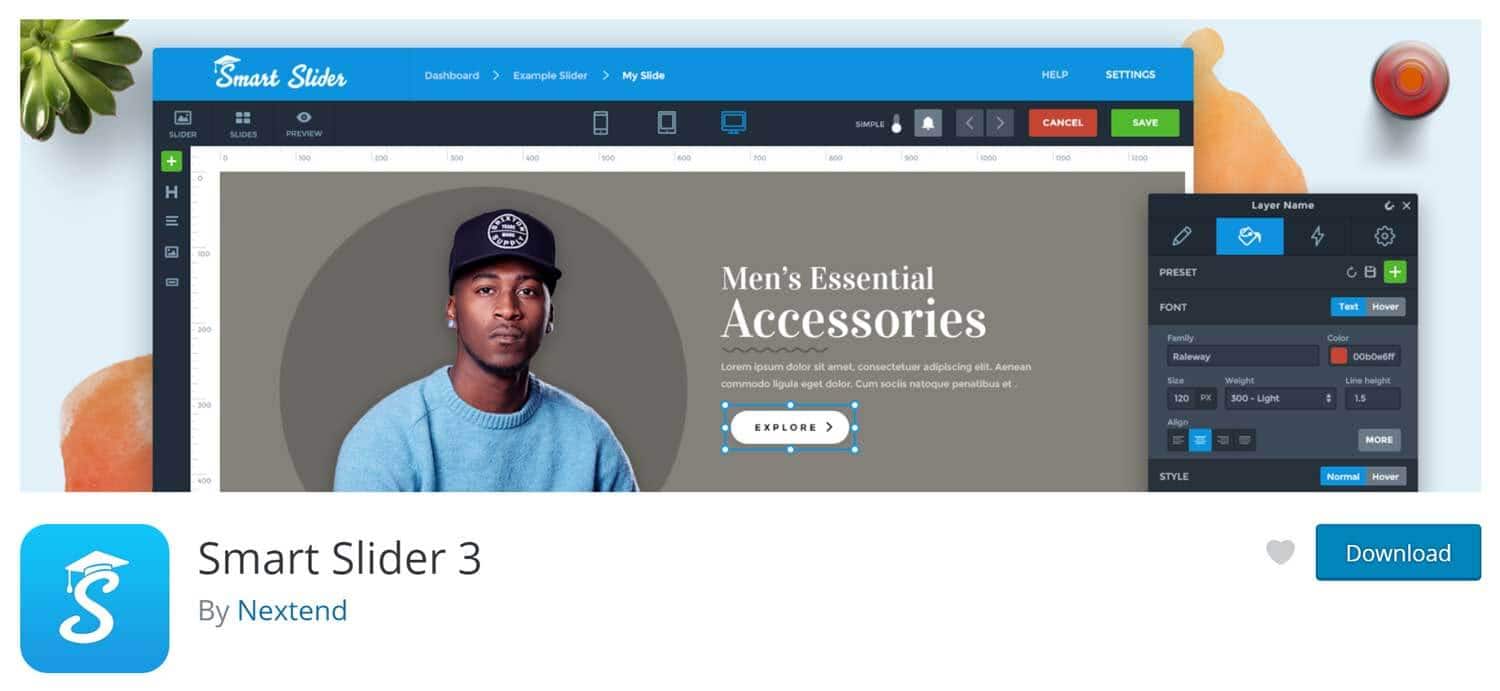 Main Function: create stylish sliders and slideshows for your WordPress website
The large number of slideshow plugins available for WordPress highlights just how popular sliders are as a web design element, and out of all the options, Smart Slider 3 is one of the most installed options available. Once live on your site, you'll be able to quickly create attractive looking sliders that display images and text. Whether you want to display your latest photos in a slideshow format or publish an online presentation, Smart Slider 3 can help.
One reason why Smart Slider 3 has remained so popular is its regularly updated user interface. Thanks to this, whether you're new to creating slideshows or not, you should have no trouble getting to grips with this plugin. The attractive templates that come with Smart Slider 3 will help speed things up too. However, if you want more control over how your sliders look, you can get more hands-on with this tool.
Like many of the best free WordPress plugins, there is a paid version of Smart Slider 3 which unlocks more useful features. However, with a good selection of sample sliders and a library of slides to work with in the free version, there's more than enough to get started and begin creating slideshows for your WordPress website with the core version of Smart Slider 3.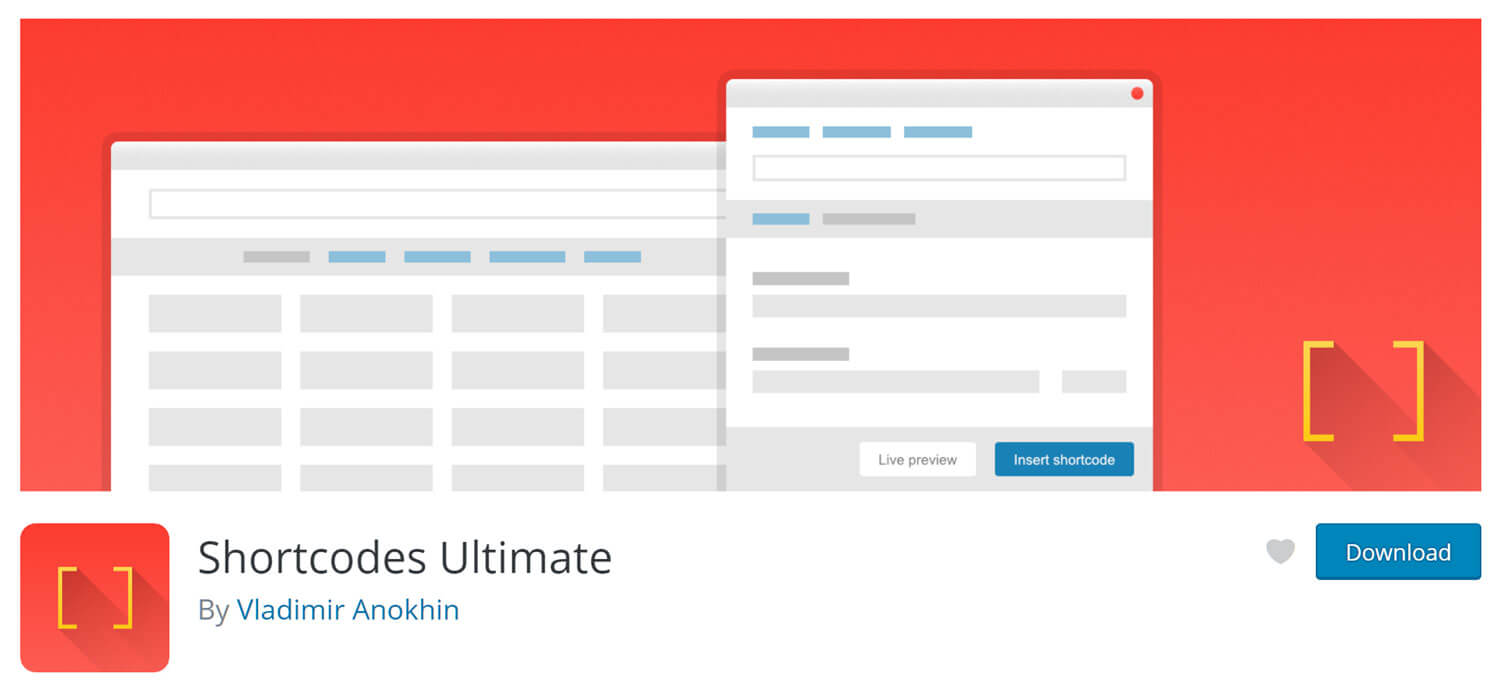 Main Function: insert a library of visual and functional elements into your posts and pages
Shortcodes Ultimate is a free plugin that gives you the ability to insert a wide range of elements into your website and its content. Some examples of these elements include buttons, lightbox popups, and boxes. There are multiple versions of each type of element so you're sure to find a shortcode that works with your content.
Once installed on your website, Shortcodes Ultimate adds a button to the WordPress editor that gives you easy access to the controls for inserting the elements into your posts and pages. You can also display the elements in the sidebar areas of your site as well as adding them to the theme template files.
If you've ever wanted to highlight a piece of text in a page by displaying it in a colored box or include an eye-catching button in an article, Shortcodes Ultimate makes it easy to insert those elements into your posts, pages, and elsewhere on your site.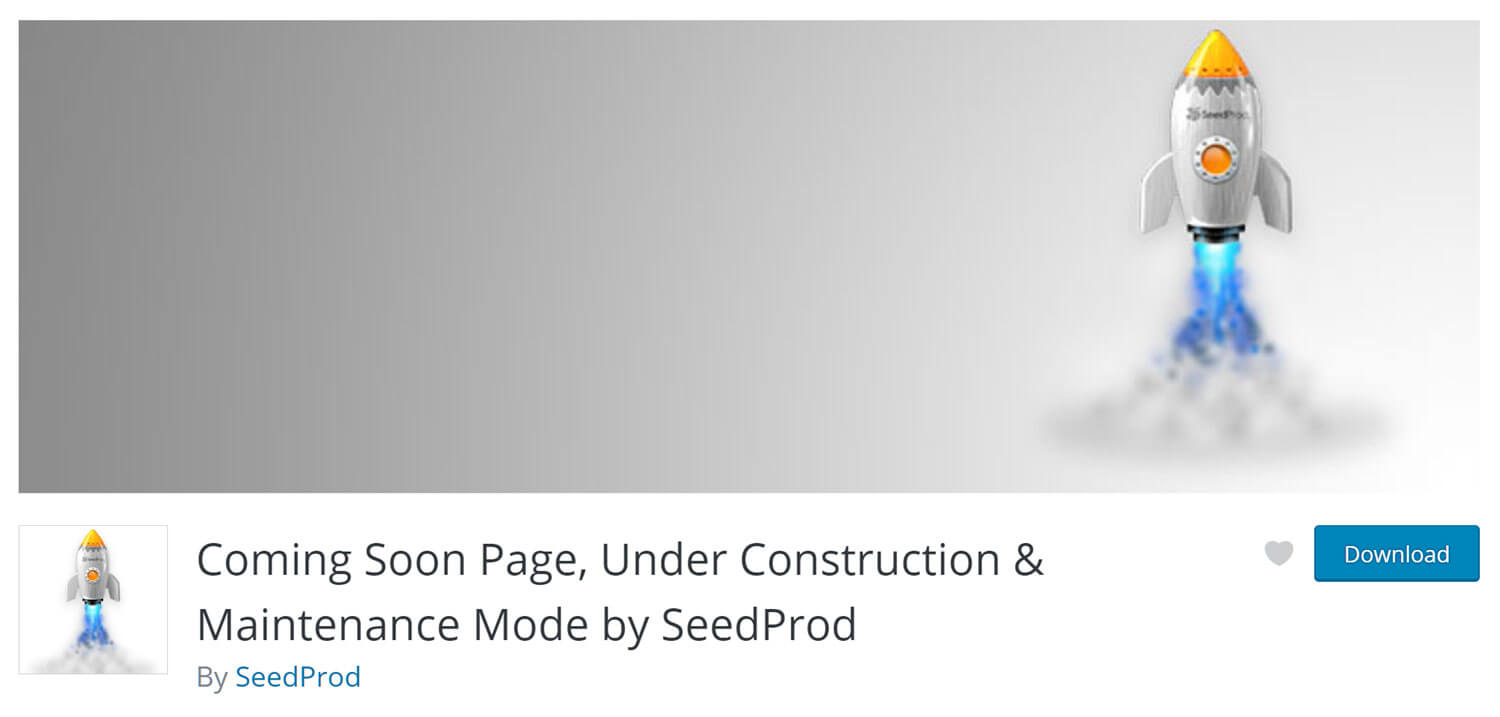 Main Function: quickly put your site into maintenance mode or publish a coming soon page
If you haven't launched your site yet or you're about to start work on updating it, then the Coming Soon Page, Under Construction & Maintenance Mode by SeedProd plugin can help you keep your visitors in the loop. Once you've installed the plugin, you can quickly display a coming soon or under construction page to your visitors while you work away in the WordPress dashboard.
Putting your site in maintenance mode or displaying a coming soon page is very straightforward with this plugin. While the free version does give you some control over how these messages will look, if you want more customization options, you'll need to pay to upgrade.
Whether you're installing a new theme, testing out a plugin, or changing the layout of your WordPress website, this free plugin can help you avoid confusing or annoying your visitors by displaying a site that's not ready for public consumption.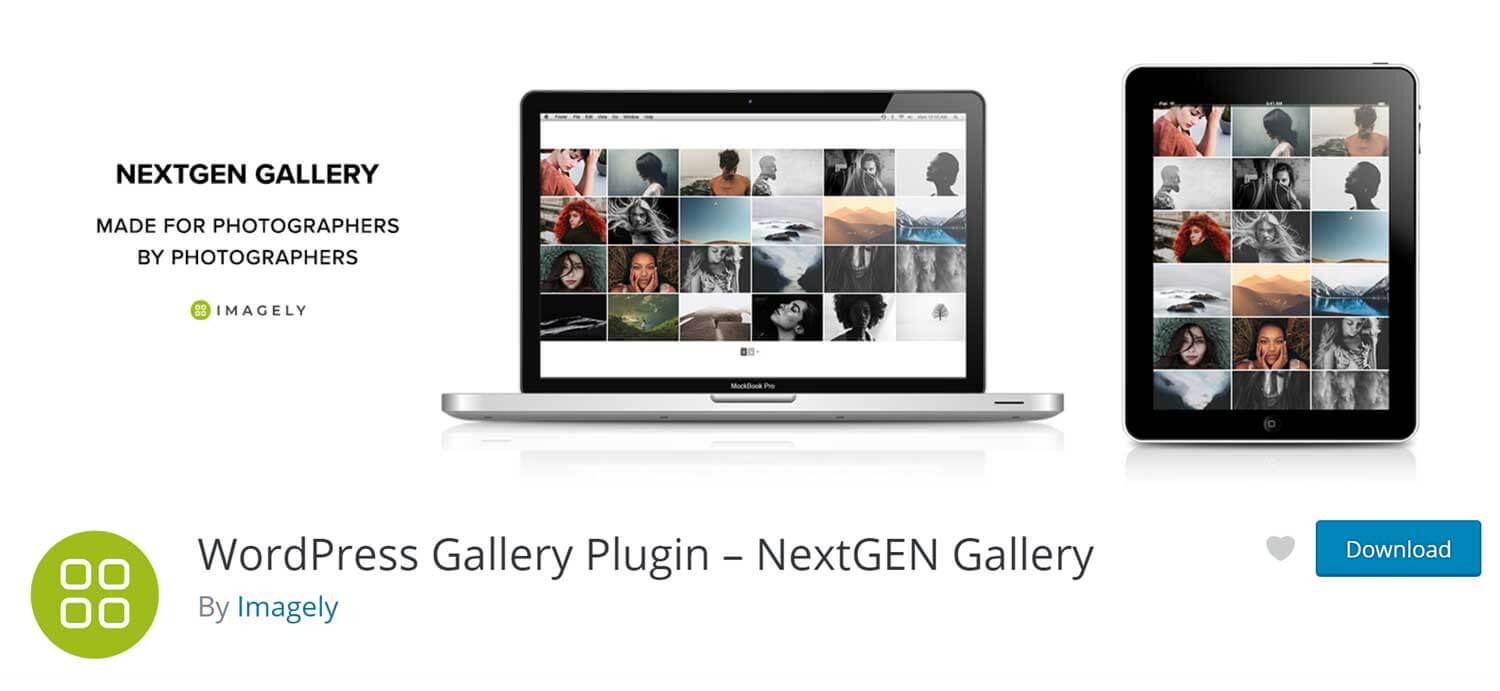 Main Function: easily add creative image galleries to WordPress
While WordPress does have a basic image gallery feature, if you want more options of creatively displaying photographs and other images on your website, NextGEN Gallery is one of the most popular plugins of its type. Whether you just want to quickly put together basic image galleries that look nice or get more creative and designs a gallery that enhances your photographs, NextGEN Gallery can help.
The interface of the plugin integrates seamlessly with the WordPress dashboard to simplify the process of batch uploading your photos and other images into your media library. From there you can group images together into galleries, import their metadata, and edit the thumbnails.
The free version of NextGEN Gallery gives you a number of gallery styles to work with, including slideshow formats and thumbnail displays and you get a good amount of control over their size, the transition effects, and lightbox windows.  You can see demos of the different types of image galleries that you can create with NextGEN Gallery on the plugin page.
In Conclusion
Keep in mind that installing too many plugins could affect your website performance. Be mindful to pick only the most important and useful plugins that are fully compatible with your WordPress theme to keep your website perform at its best.UpdatE
Looking for WordPress hosting? We use Kinsta. They offer world-class WordPress hosting, built to keep your website fast, secure, and always online.