33+ Best Free After Effects Templates for Any Project in 2023
After Effects is a brilliant tool for creating films and presentations, whether you're brand new to video editing or a seasoned professional. However, there are so many different settings and options that it can often feel incredibly time-consuming or even just overwhelming to think about starting a new project from scratch!
We've searched the best design resource hubs from across the web to find a range of amazing free After Effects templates, to help make your job just a little bit easier, and get your next video editing project off to a brilliant start. We've also found a few premium templates from Envato Elements that are so incredible that we just couldn't resist including them!
Let's take a look at the best premium and free After Effects templates for any film project.
Download thousands of versatile Adobe After Effects templates, logo stings, openers, slideshow templates, lower thirds, and more. From $16 per month, get unlimited access to a growing library of over 2,000,000 Adobe After Effects templates, design assets, photos, videos and more.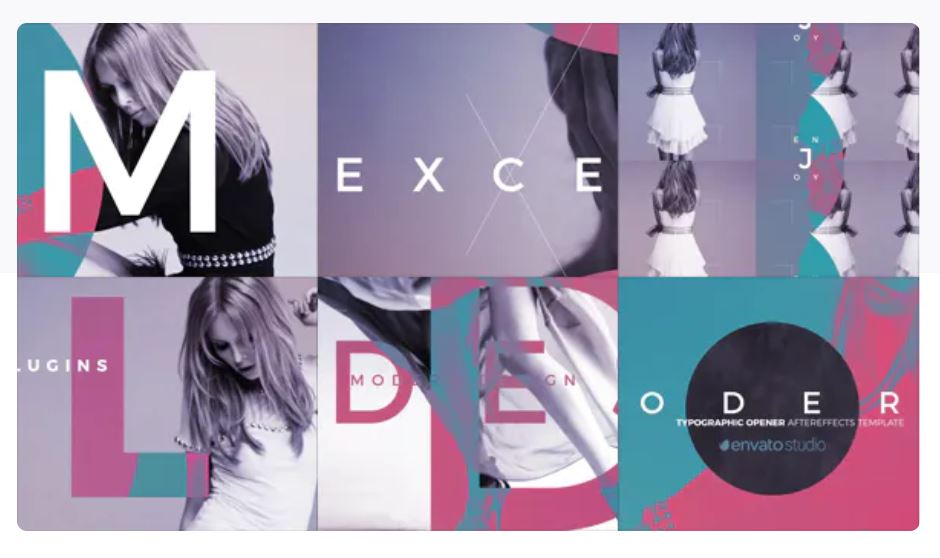 Let's begin with a few premium After Effects templates from Envato Elements, starting with this bright and bold option that's ideal for both creative film projects and corporate presentations alike. It features 37 seconds of funky graphics and geometrical elements with a stunning blue and pink color scheme.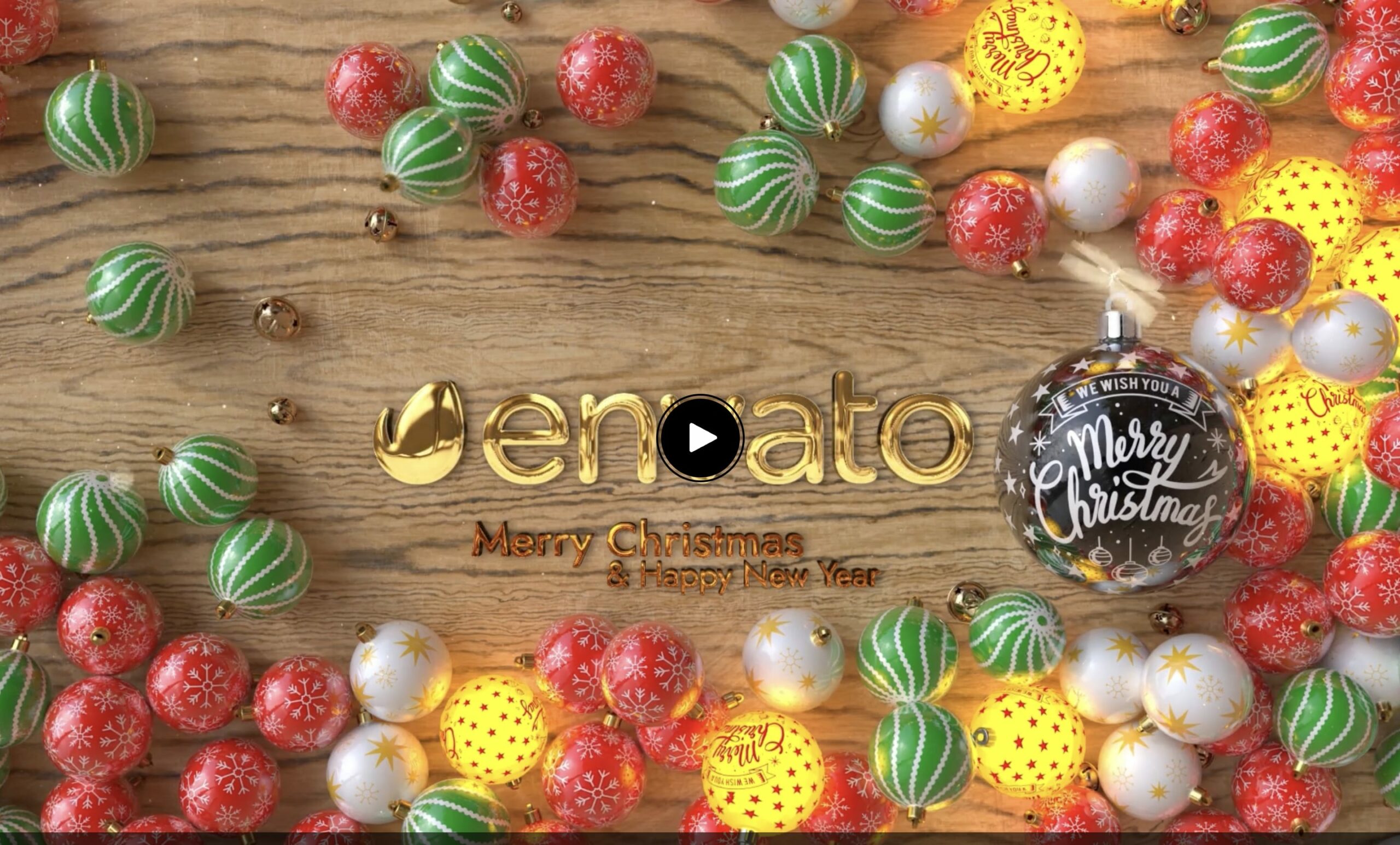 Here we have a bright and cheerful logo reveal template for Christmas-themed projects. With Christmas right around the corner, this product is an excellent contender for your cash. We wholeheartedly recommend you give it a shot or add it to your shortlist at the very least.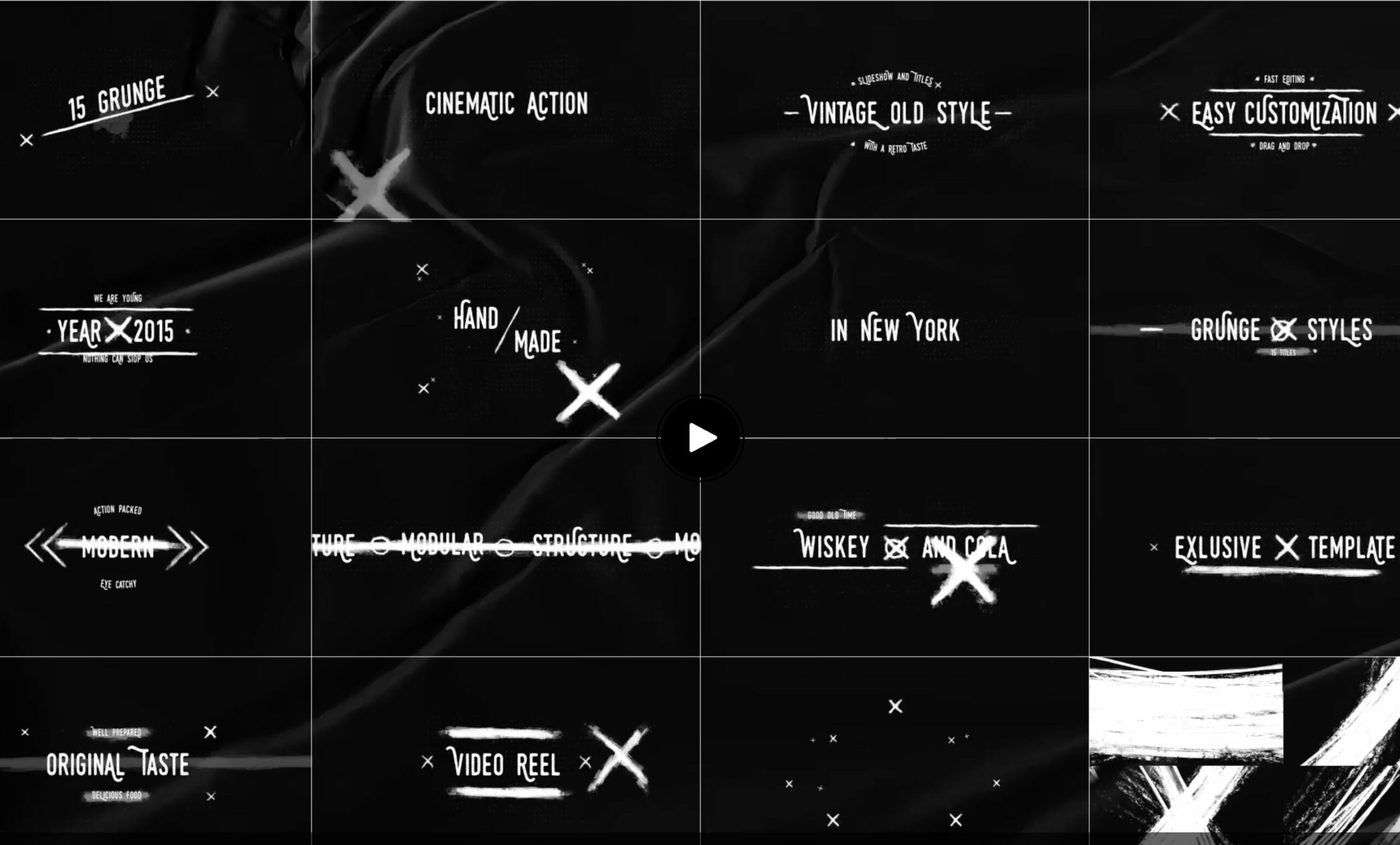 This is a set of 15 gorgeous vintage-looking titles for After Effects with 5 bonus brush transitions. Perfectly suited for sports montage, and cinematic video reels, this product is one of the best After Effects templates that will pay for itself many times over.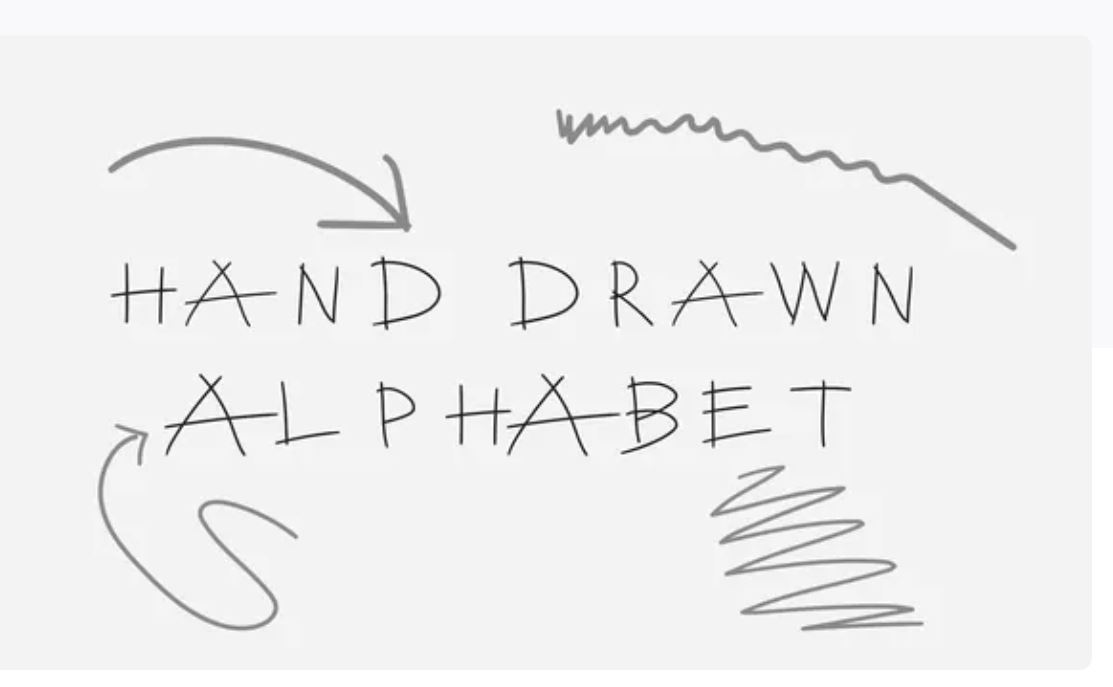 This whimsical premium After Effects template from Envato Elements features a fun hand-drawn writing effect and includes a full suite of letters and numbers as well as a wide range of symbols, and a bonus collection of arrows and scribbles to customize your design.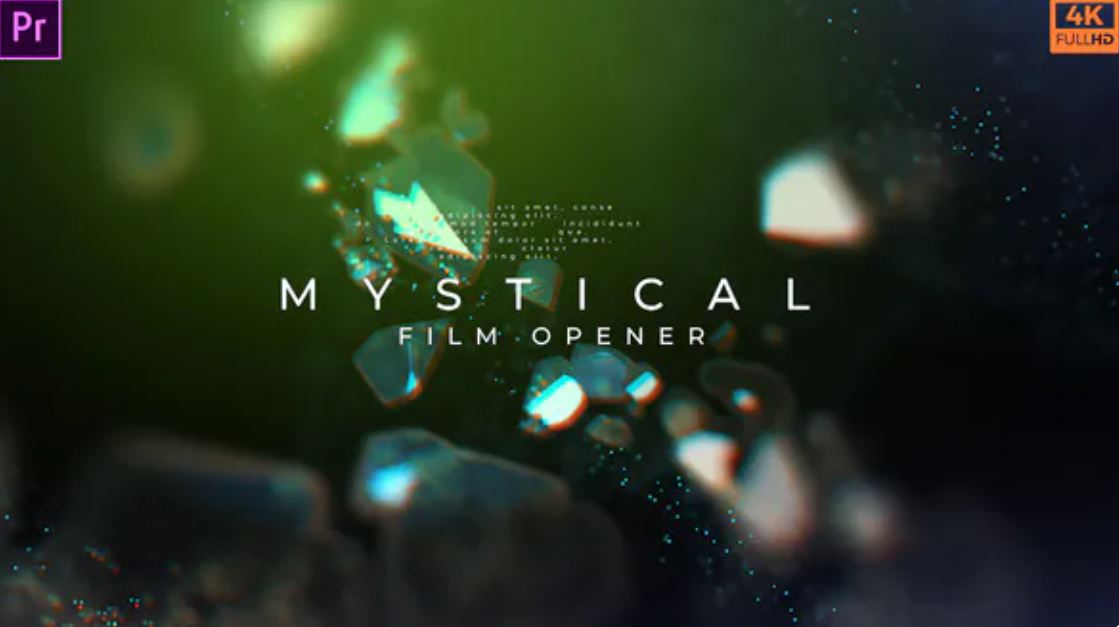 Our next After Effects template is this stunning mystical film opener from Envato Elements. Featuring a magical, deep green cinematic title animation with dust particles and bokeh effects, it's super easy to customize, and requires no additional plugins.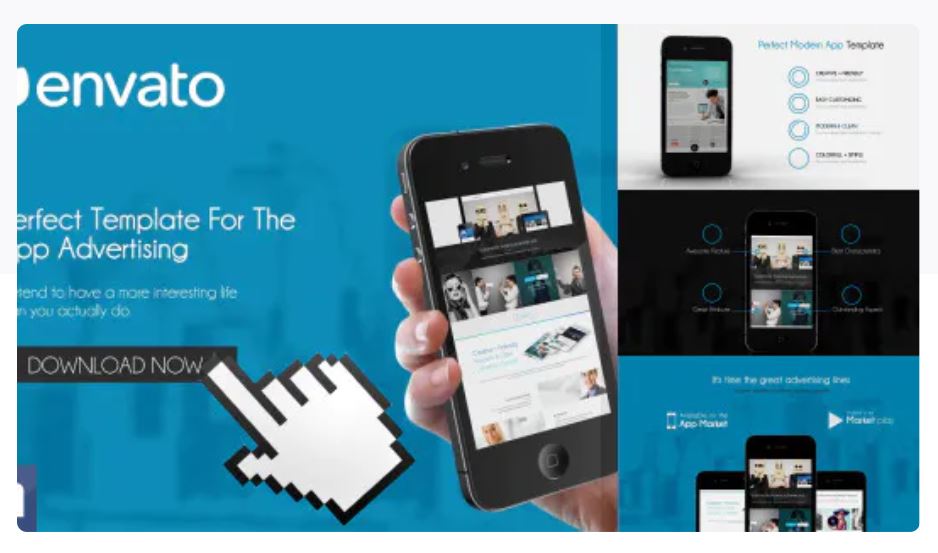 Next up is this template that's been purposefully designed to help app developers market and promote their creations! It offers a full minute of footage, with a perfect balance of text, imagery, and scenes of the app in use, which of course can be customized however you like.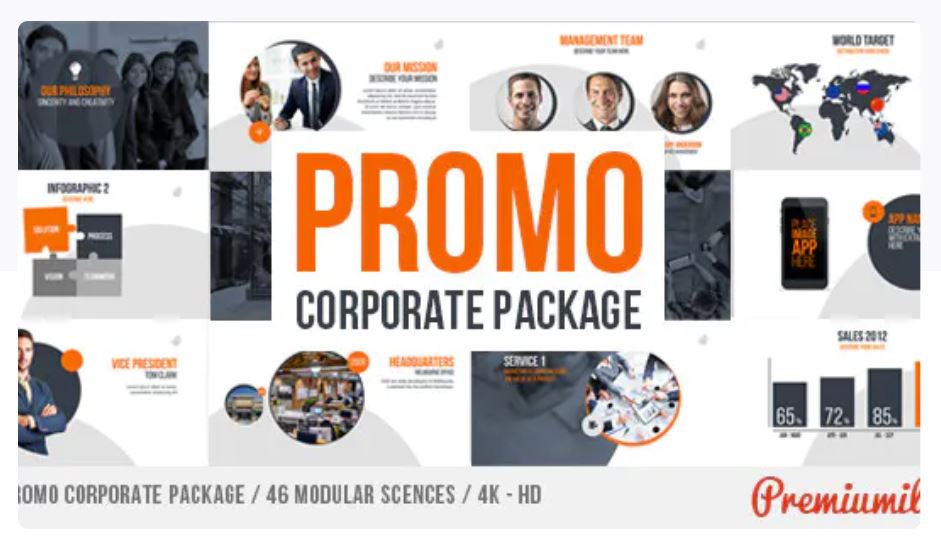 Searching for a highly professional After Effects template to use for a corporate project, such as a company introduction or briefing? Consider this premium option from Envato Elements, featuring a clean, modern layout with minimal design elements that are perfect to be customized for a business presentation.
Next up, we have a stunning vintage film inspired template that depicts clips of traditional analog film negatives combined with customizable text and images, ideal for a creative promotional video or simply as an artistic way to show off your own snaps!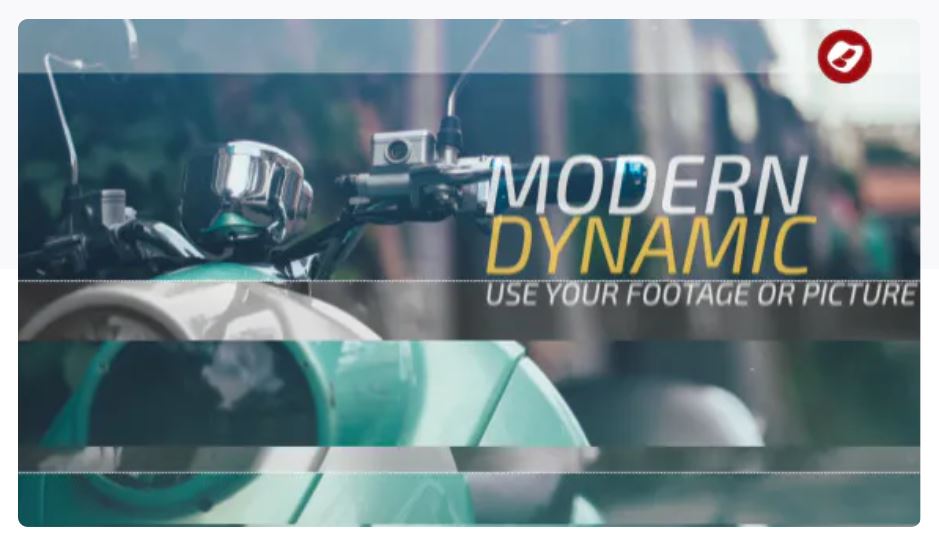 Here we have a dynamic opener template that features modern sans serif typography interspersed with high quality graphics and smooth, effective transitions, perfect for a wide range of projects from amateur film intros to promotional and marketing tools!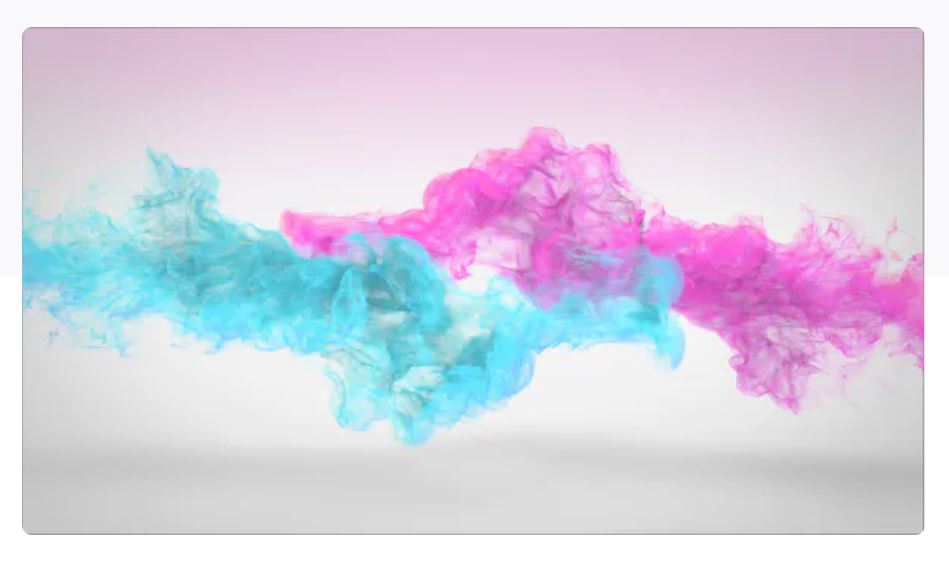 Next in our list is this mesmerizing logo reveal that features beautifully colored particles mixing and dissolving to reveal the text or logo of your choice. This stylish template lasts for 13 seconds and can be customized to fit your brand's color scheme or the aesthetic of your film.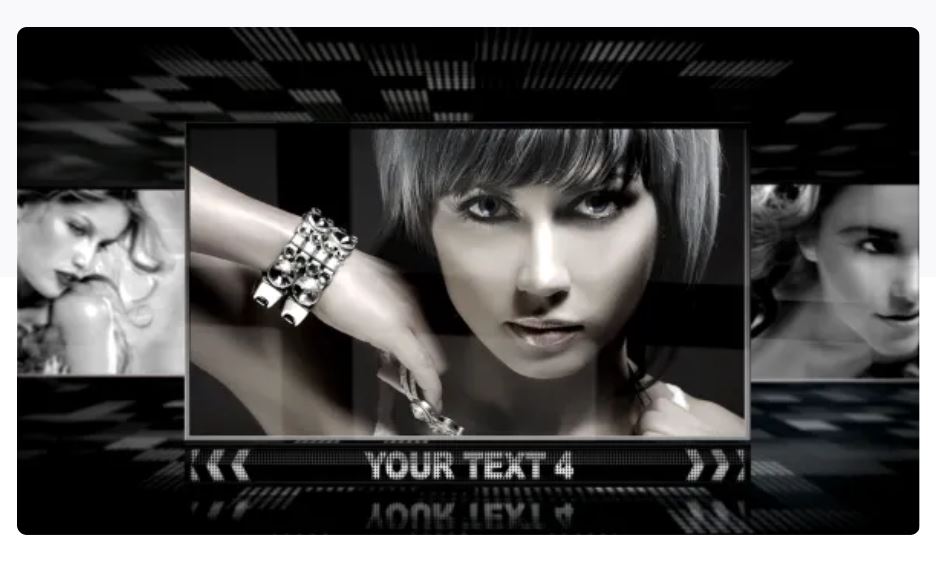 Perfect for a promotional video or marketing campaign, our next After Effects template from Envato Elements features an array of video clips and smooth animations to display your product, with plenty of space to include text and logos.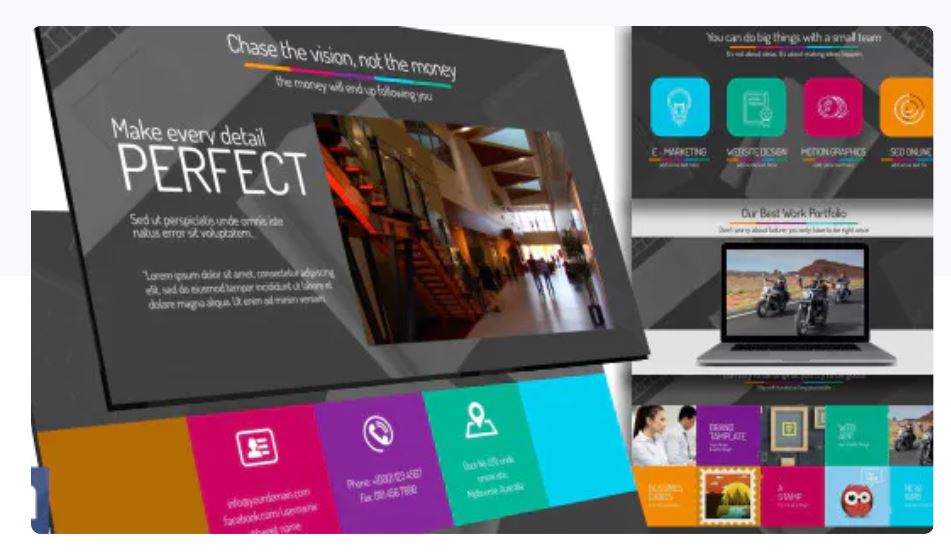 Here we have another premium option that's ideal for use with a business presentation or corporate project, featuring bold, colorful transitions and clean, office themed graphics that can easily be customized for your brand. We think this template is perfect for a social media campaign!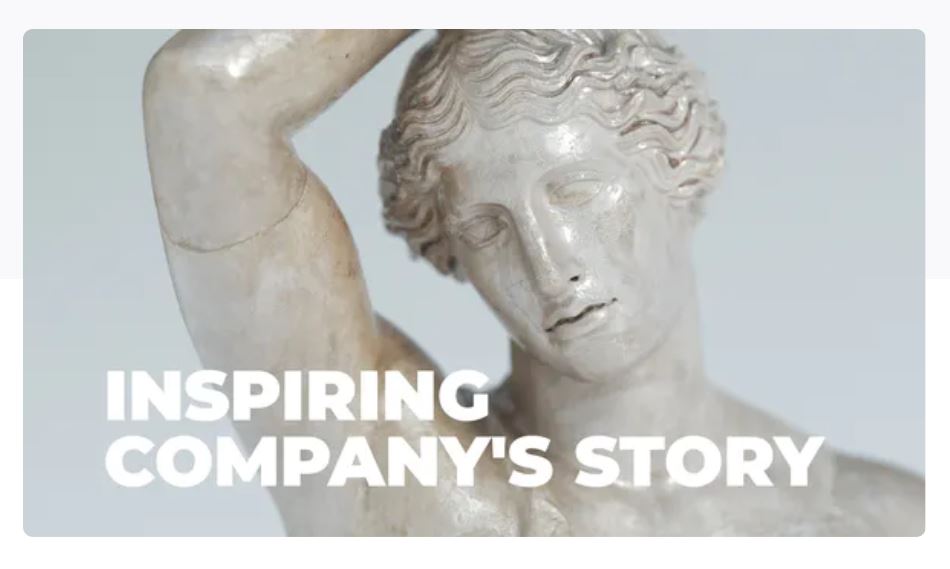 If you're looking for the perfect After Effects template to use for a project that tells your company's story, this might be the one you're after! It offers over a minute of engaging, high-quality footage that starts in black and white and develops into a full color, cinema-quality video.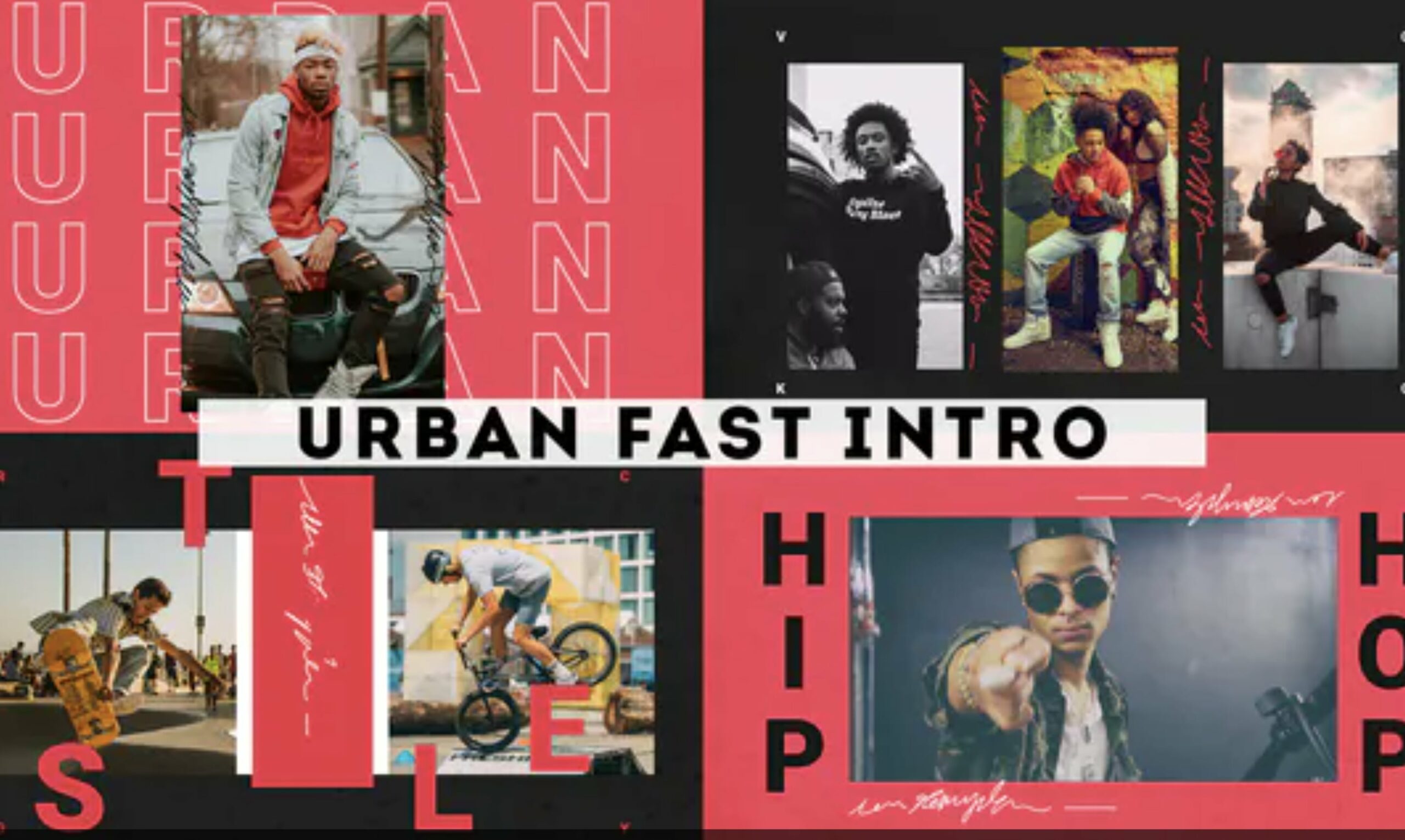 Urban Fast Intro – perfectly for inspirational and motivational videos, YouTube videos, social media, sport videos, video games, background music and more! You can use images or videos. Very simple and well organize project. Changing text, drop your media, audio and hit render. Good luck!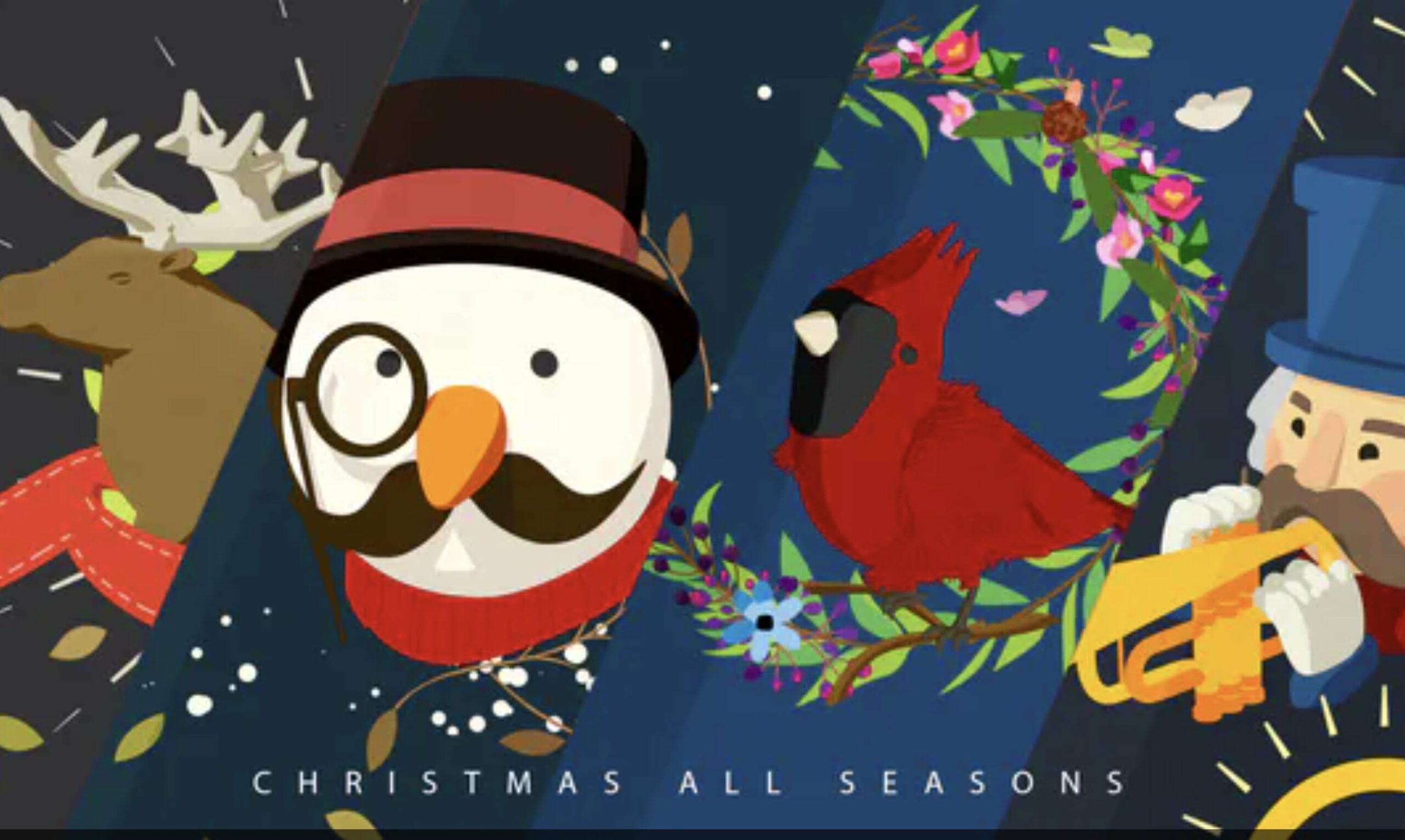 The most wonderful season is near. The season full of Joy, Hope and Love. May those spirits of Christmas always ignite in and through you in every season of your life. Greet your friends, families and all acquaintances with this animation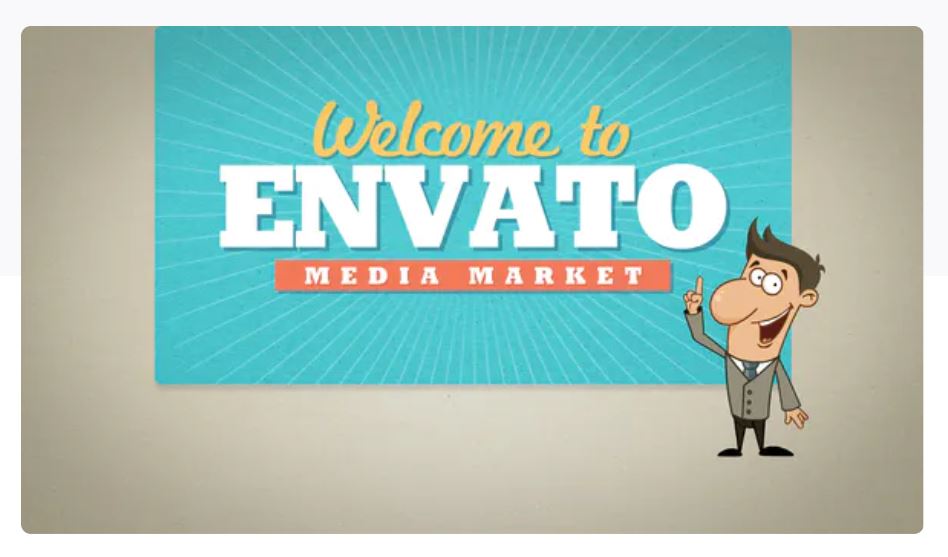 Before we move on to a selection of free After Effects templates for any project, consider this animated promotional template that would be a brilliant tool in promoting your business and its services! It features over a minute of cheerful, eye-catching cartoon footage with colorful text bubbles and a high quality textured finish.
Free After Effects Templates for Any Project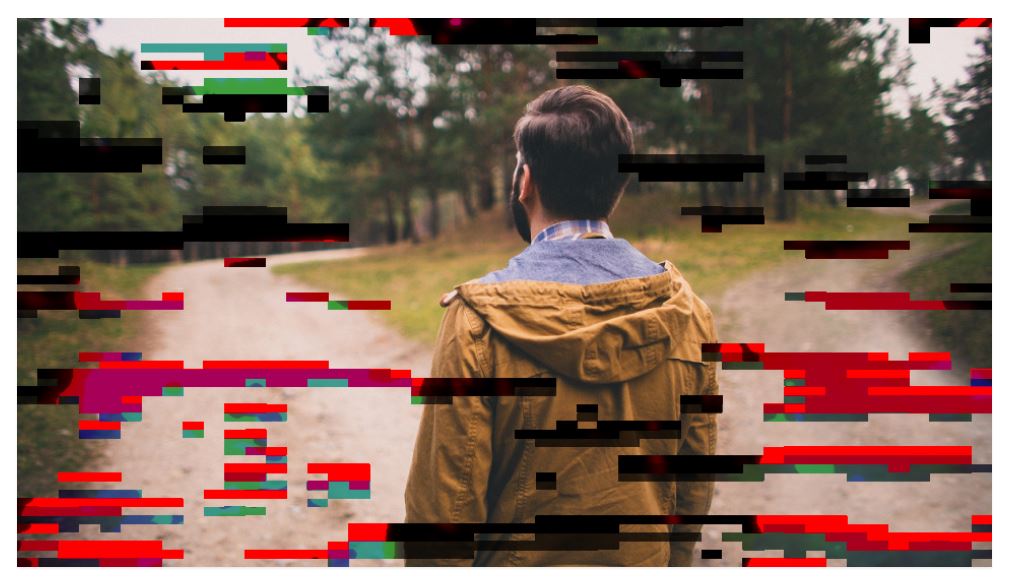 Our first free After Effects template is this versatile kit of distortion effects, each of which is incredibly simple to use and comes with a range of settings for you to customize. Download this template for free from Rocketstock and create an authentic grainy look with your video footage or motion graphics for a unique and artistic finish.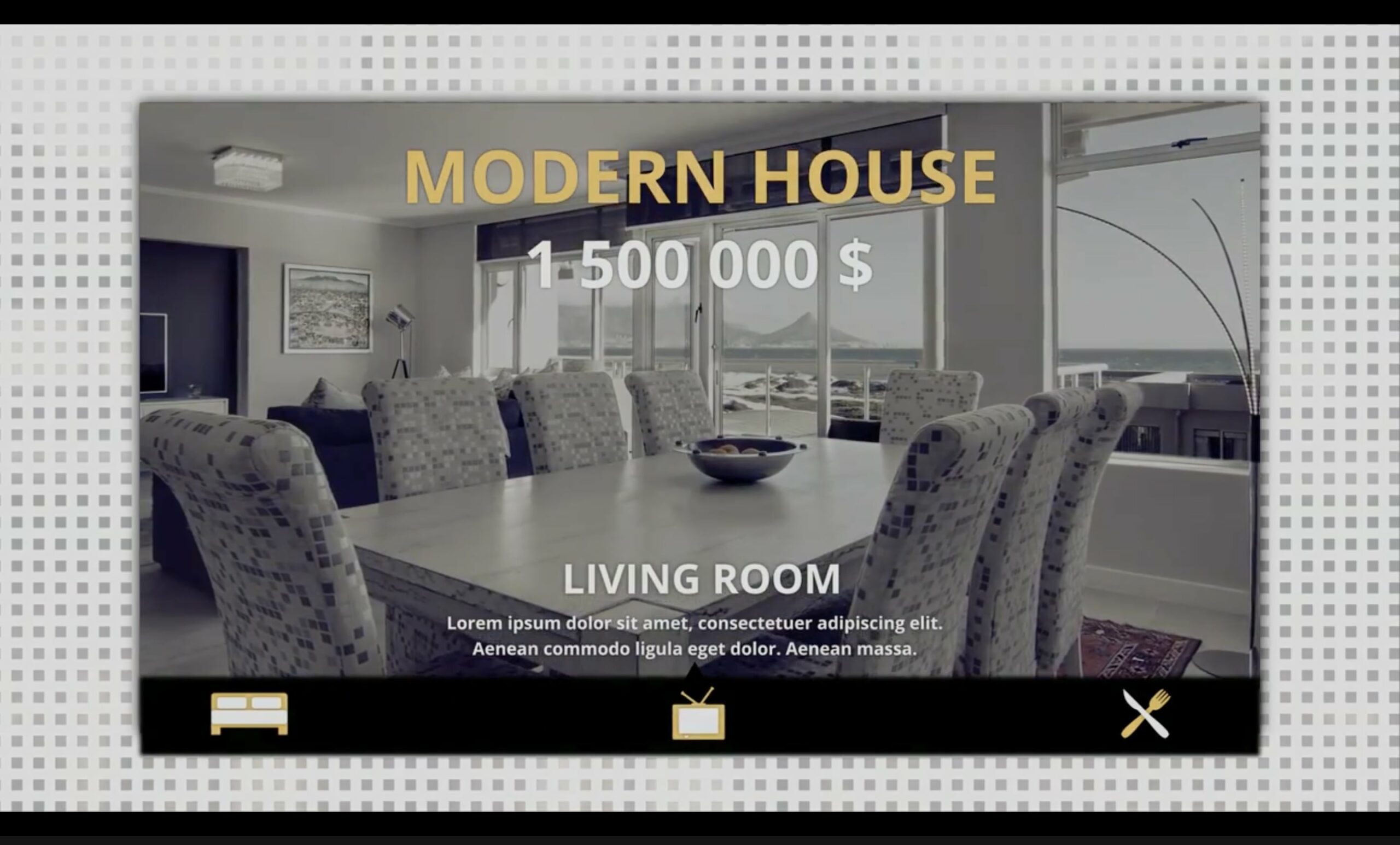 If you're wanting to create a real estate presentation that showcases your homes, villas office spaces, and warehouses in the best light possible, this free After Effects template is the right candidate for this job. Get it today!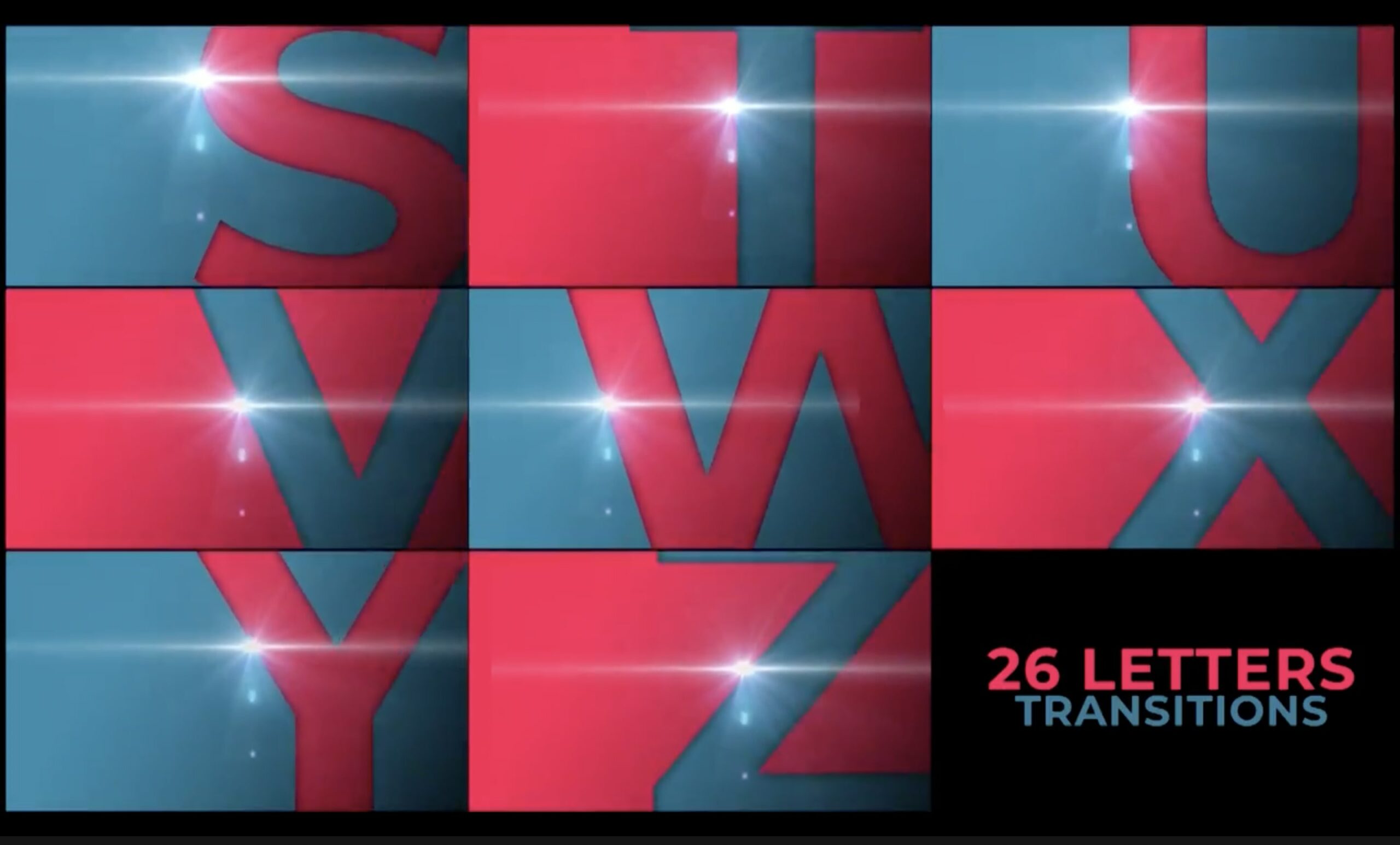 Check out this dynamically animated free After Effects template featuring an excellent collection of letter transitions. Whether you want to flex your products, portfolio, travel, or lifestyle photos, this freebie is just what you need.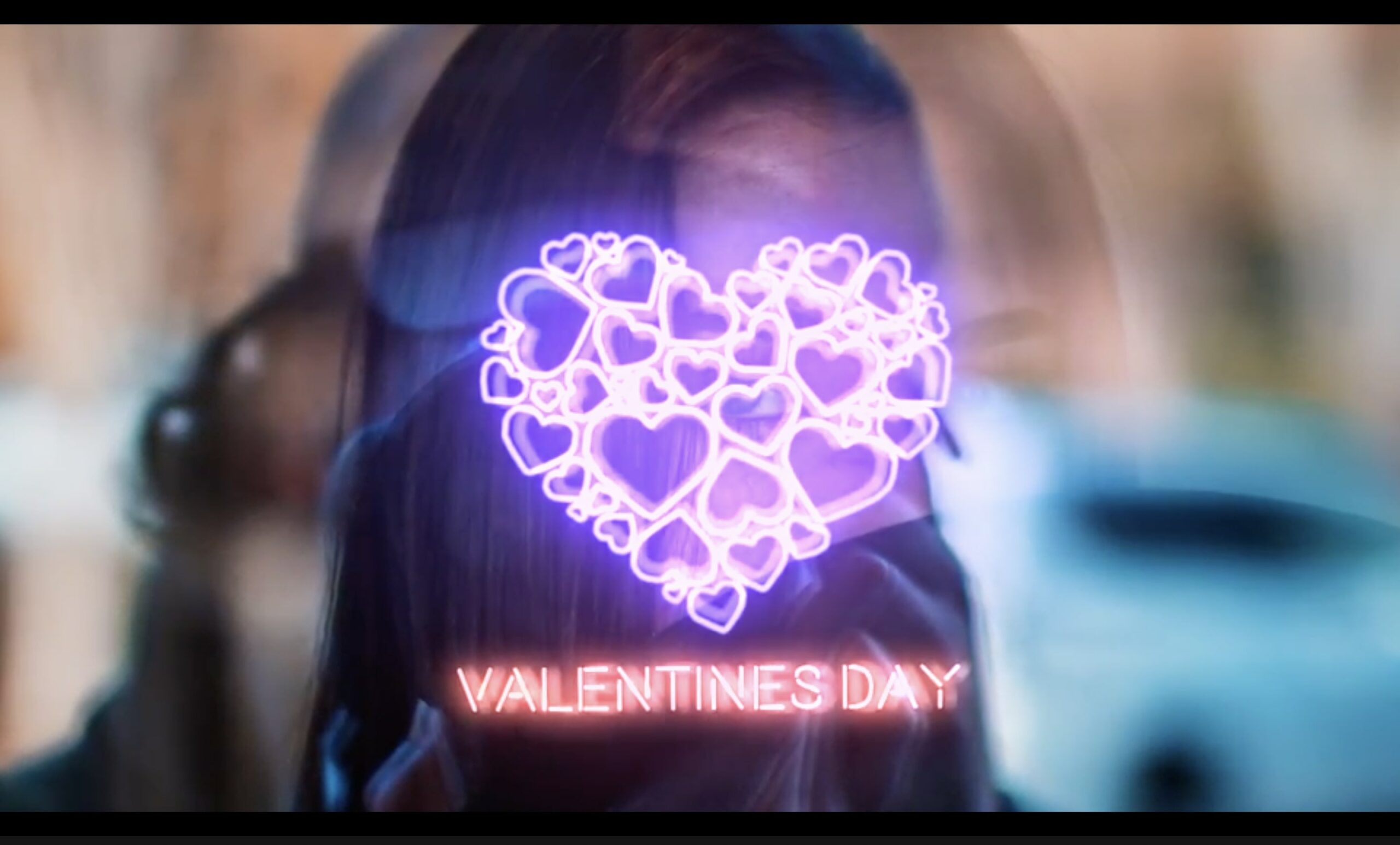 Next up we have a neon Valentine logo guaranteed to impress your audience. This bright, and striking template provides easy customization and can be used as an intro to your product commercials, TV shows, presentations, slideshows, and more.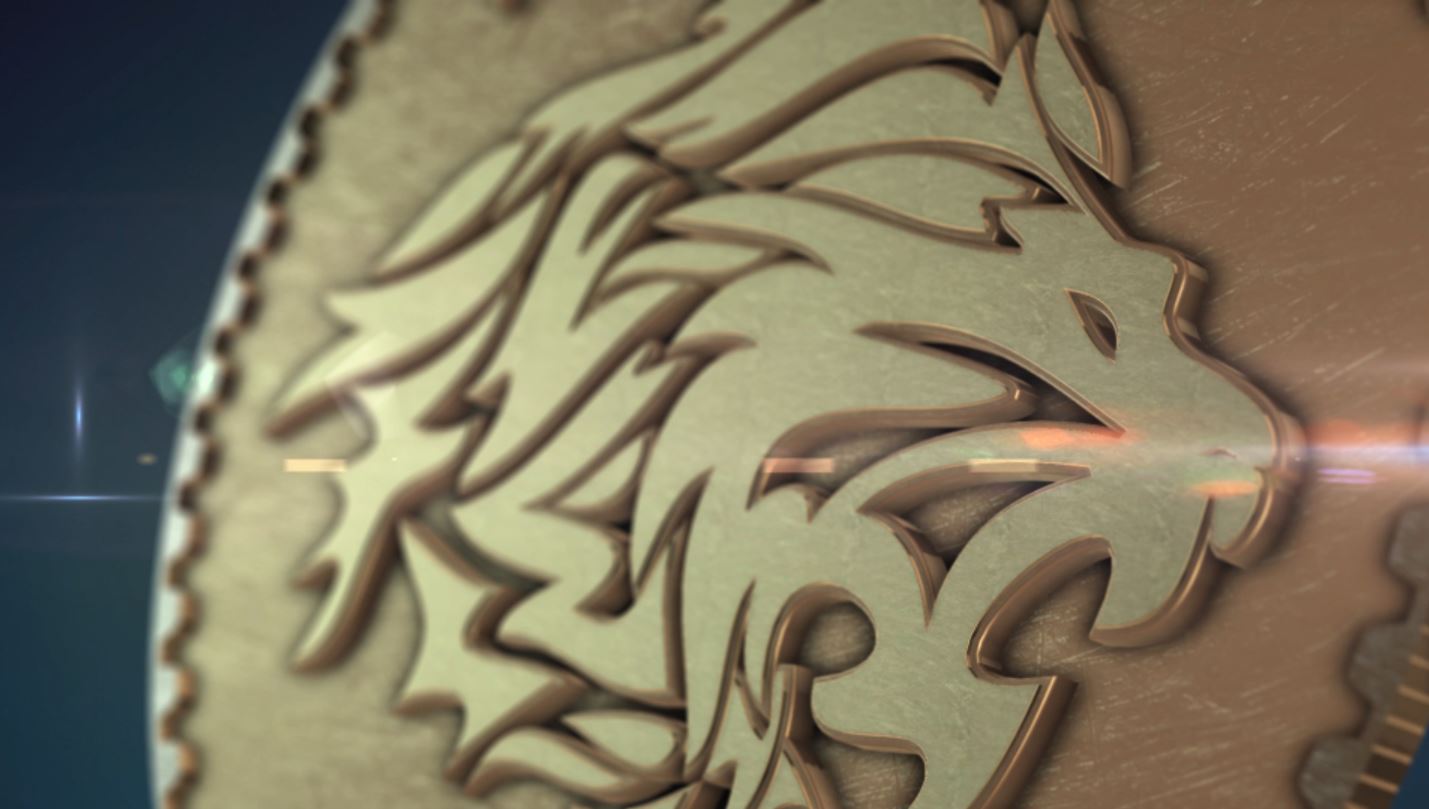 Here we have a collection of gold-themed After Effects templates that will add a touch of luxury to your next video editing project. Featuring four unique animations that are compatible with After Effects versions CS5 and above, this set is available as a free download from Behance.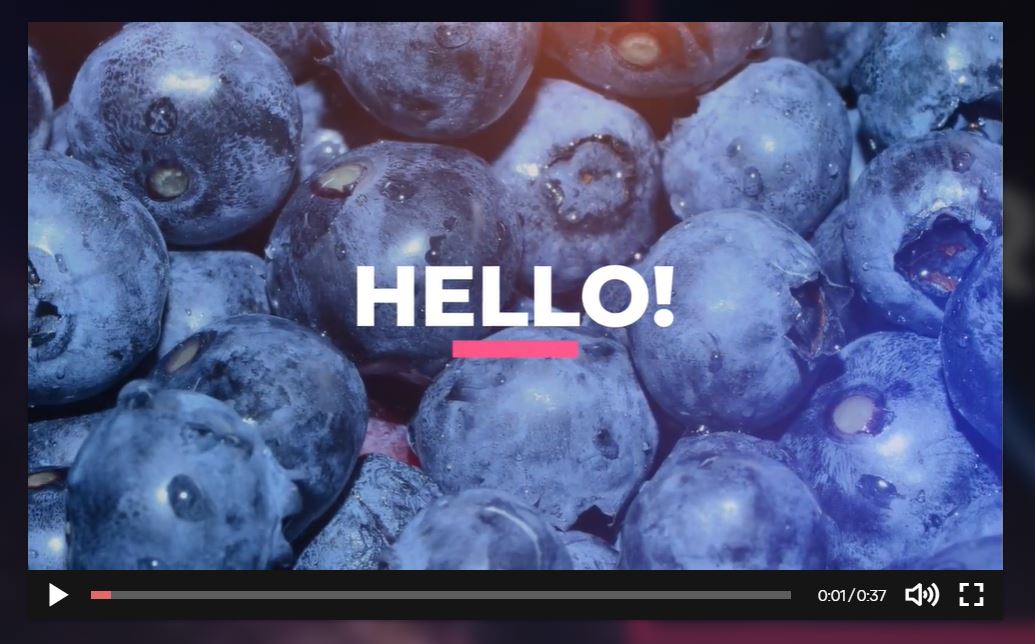 If you're looking for a fun and colorful After Effects slideshow template, this free download from Motion Array is a great choice. It features a bright and energetically animated series of 23 media placeholders, complemented by simple text effects and smooth transitions for a professional look.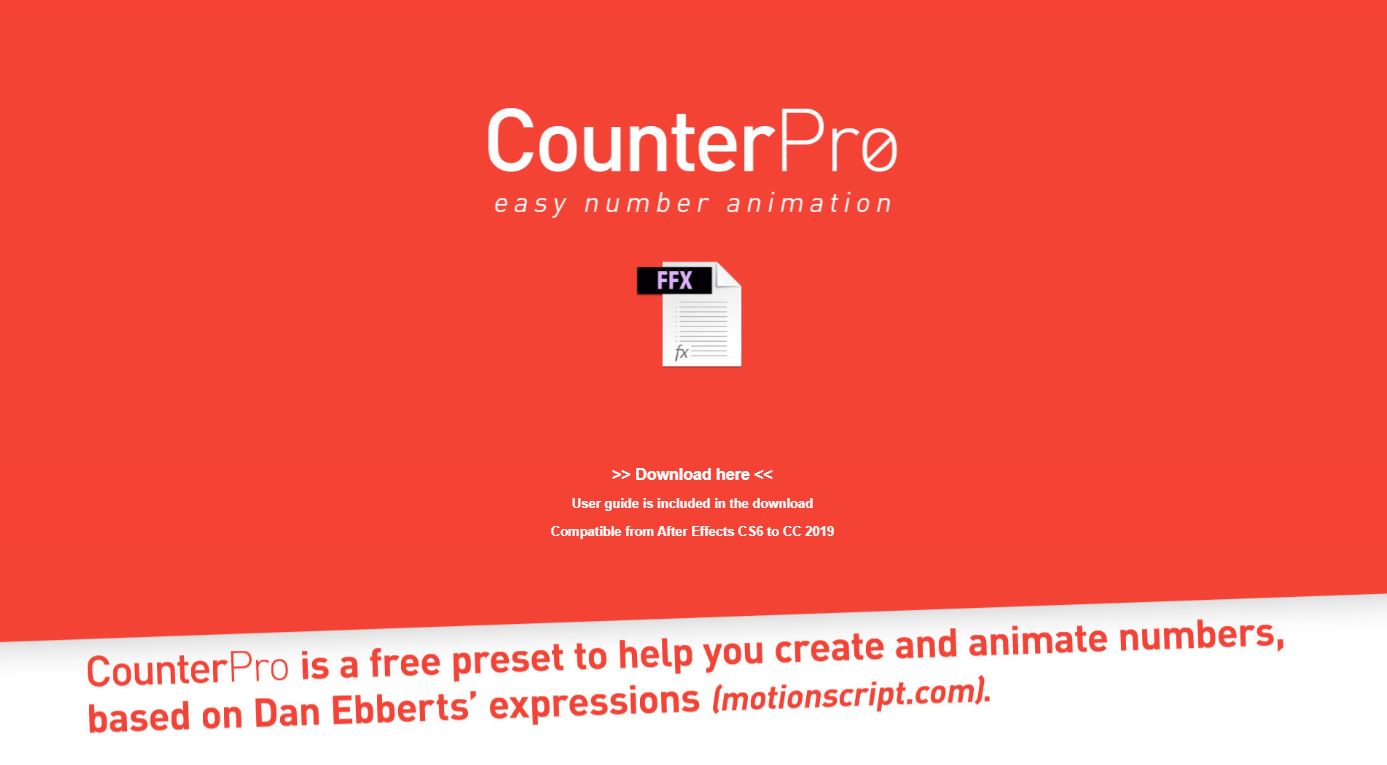 Our next free After Effects template is this super cool counter tool from Behance. This handy preset allows you to create and animate numbers for your next video editing project, with unlimited decimals, customizable animations, and a range of timer and countdown settings.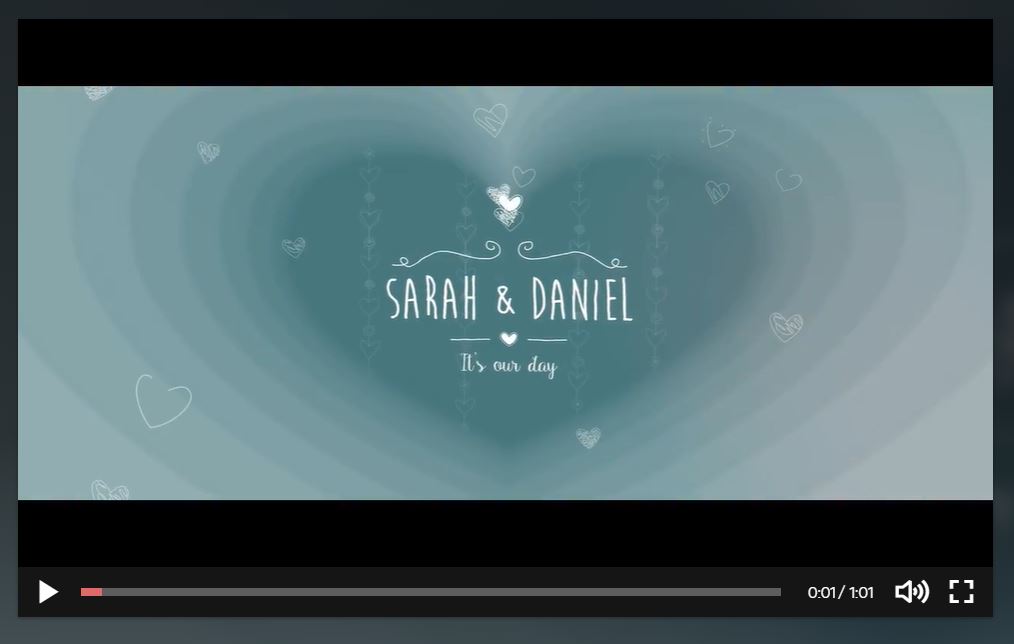 A wedding slideshow is the perfect way to remember your big day and share it with family and friends for years to come, so why not make your slideshow into a masterpiece with this stunning After Effects template, filled with elegant graphics, soft light leaks, and smooth transitions. Download it for free from Motion Array.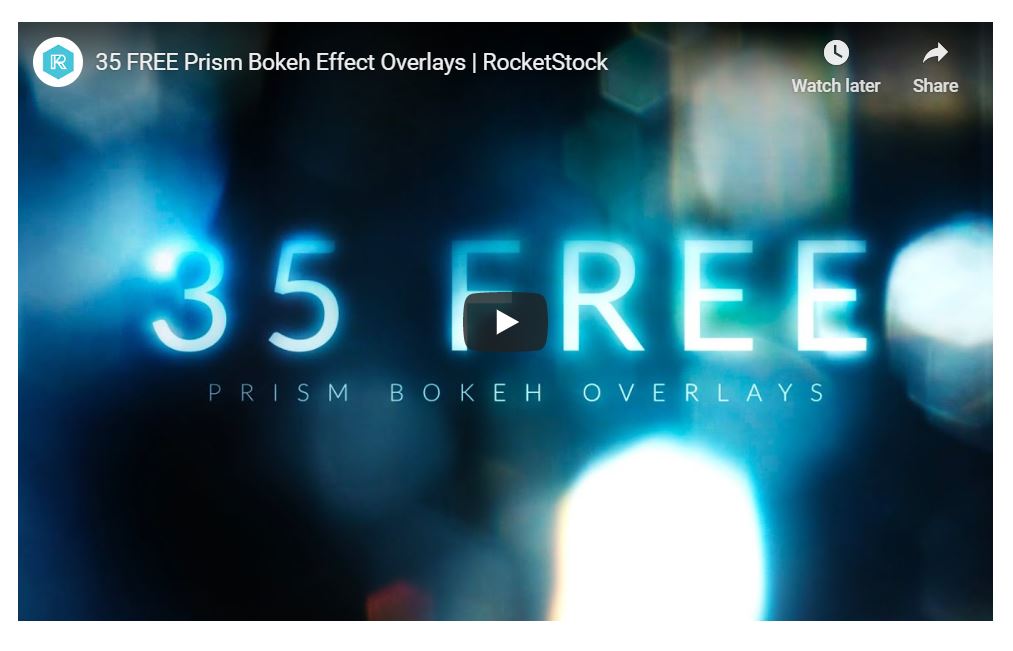 Our next free After Effects template, available for free from Rocketstock, is this beautiful overlay effect that features the romantic bokeh effect that's incredibly popular in film and photography at the moment but is super tricky to replicate unless you're an experienced film or video expert.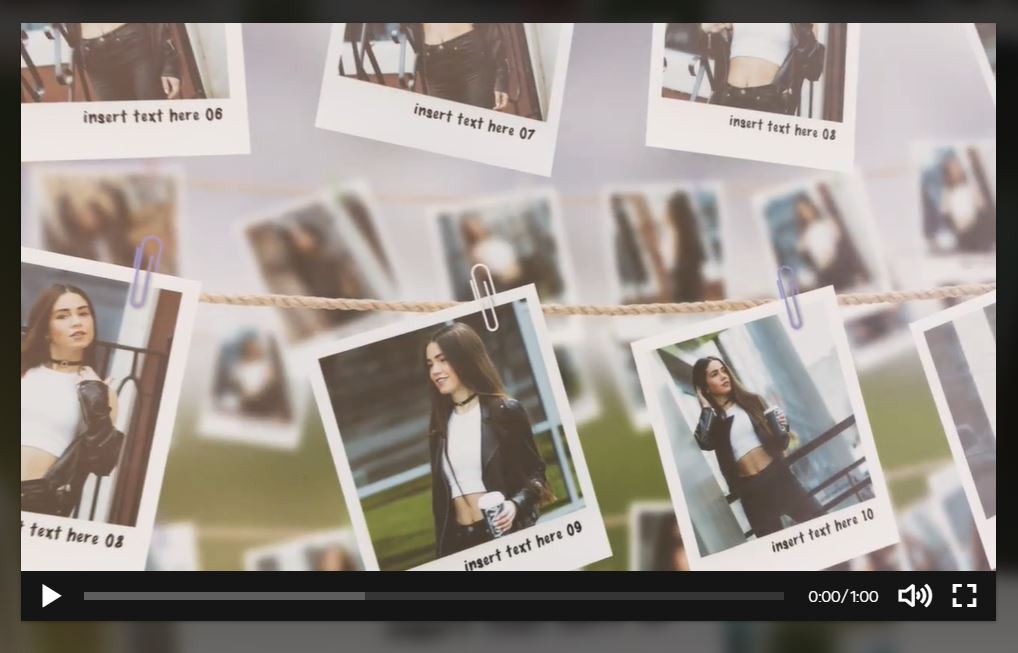 Next in our lineup is this stylish photo gallery style clip that you can use to show off your favorite photos, or as a creative way to promote your products! It contains 16 image placeholders and 16 text fields and is available for free download from Motion Array.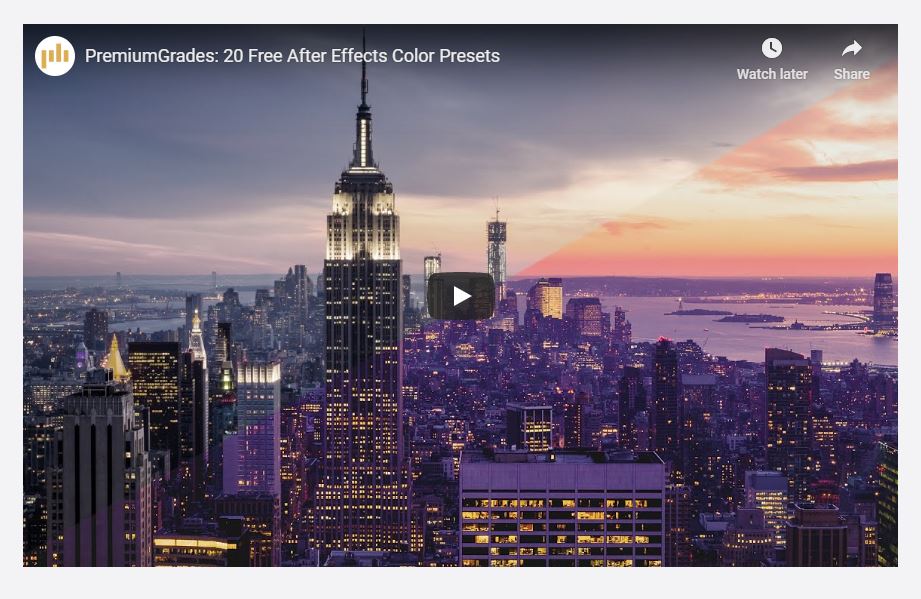 Looking for something simple that will make your footage look super professional? This set of 20 free After Effects presets will add a stylish tone to your motion graphics or video, and can easily be dragged and dropped into the relevant layers. Grab this template for free from Premium Beat.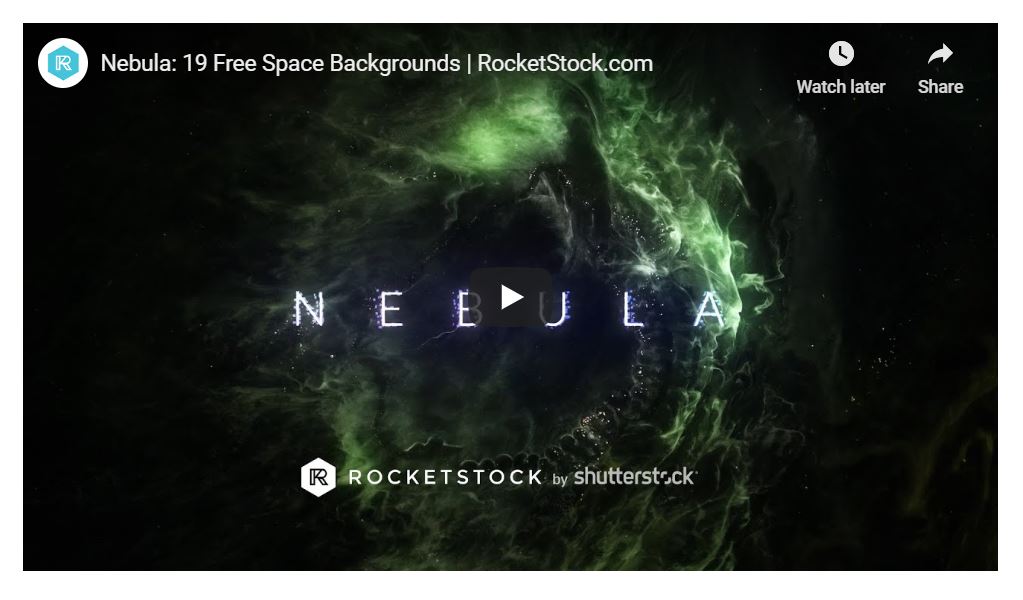 Brilliant for any space or science fiction themed project, the Nebula collection of After Effects templates comes with 19 unique galactical backgrounds for you to insert seamlessly into your video! It's available as a free download at Rocketstock.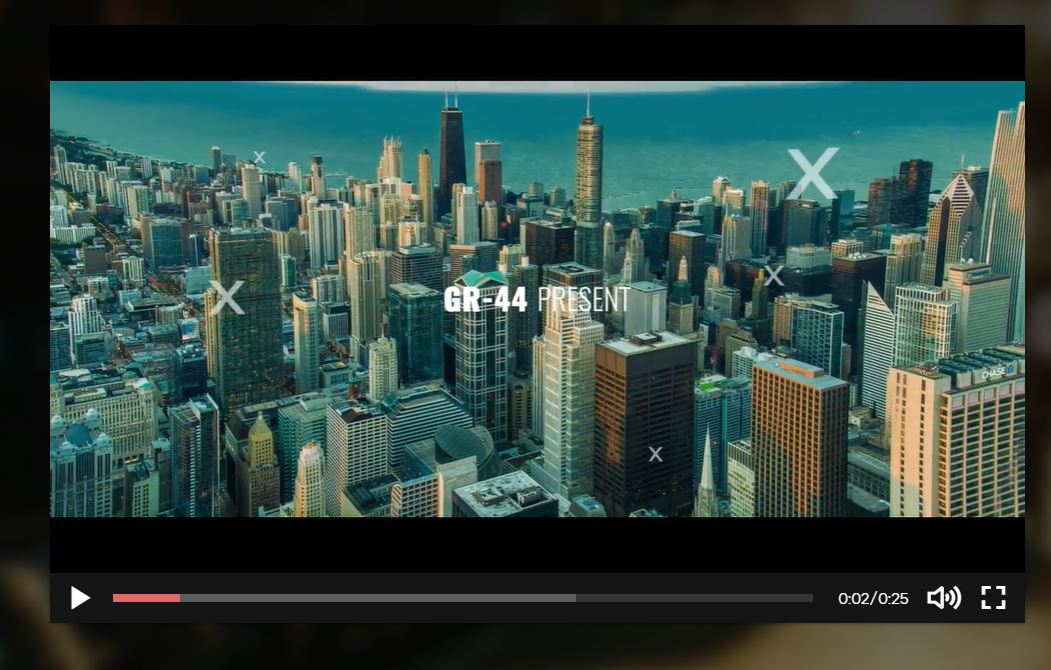 Our next free After Effects template from Motion Array is a powerful tool that features a dynamically animated overlay, modern text animations, and trendy transitions, and comes with eight editable text layers, eight media placeholders, and one logo placeholder, plus fully customizable design elements.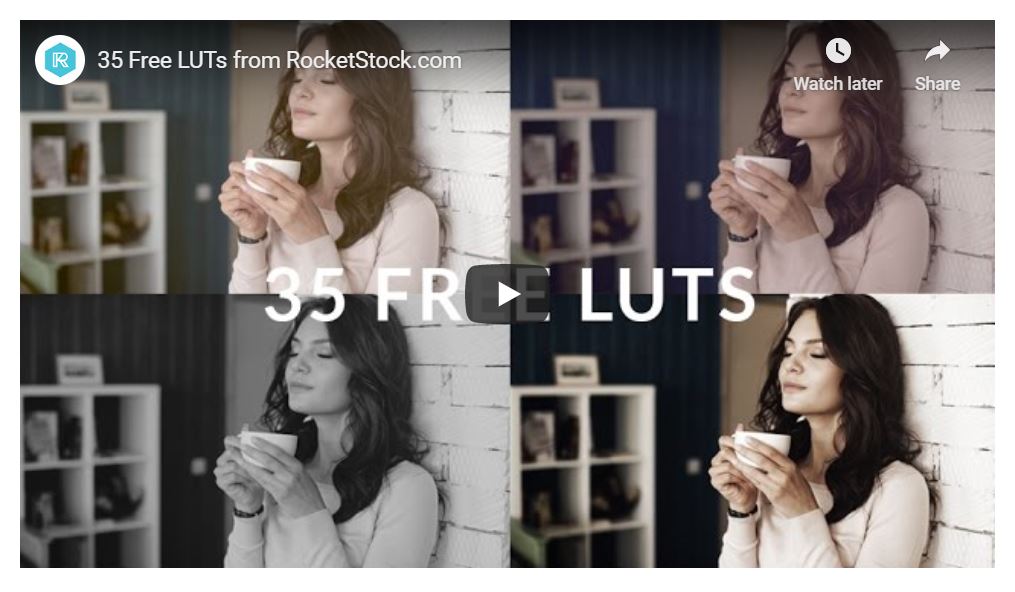 This collection of 35 high quality templates will add a vintage cinematic quality to your film, and each effect can be customized to help you achieve the exact look you're after. You can download this option for free from Rocketstock.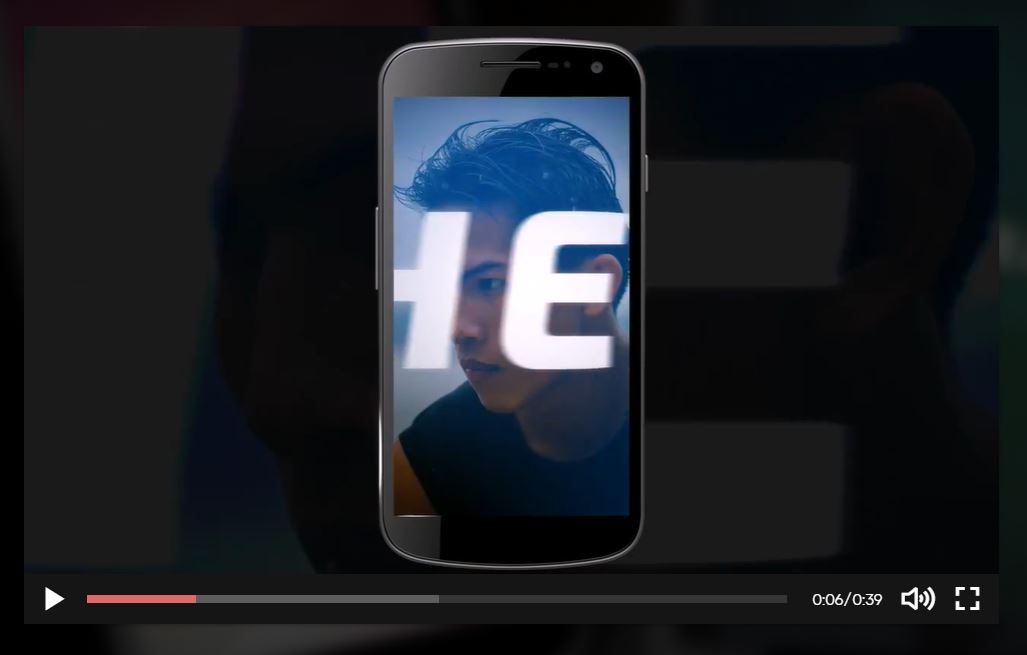 Searching for the perfect way to open your Instagram stories and posts? This social media opener template is a fully customizable and engaging way to captivate your audience! Download it for free from Motion Array.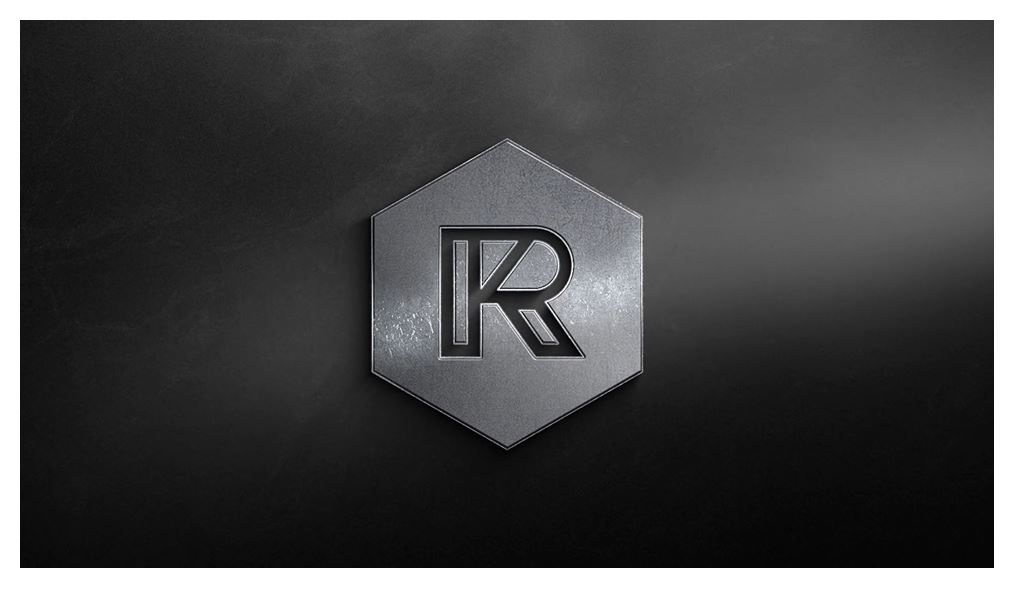 Last but not least, we have a stunning logo reveal template featuring a single light that washes over your logo etched in metal, then sweeps away for a clean, dramatic reveal. You can snap up this free After Effects template from Rocketstock.
And with that, you have it – a series of incredible free After Effects templates for any project, ready to be downloaded right now and use for your next film or presentation!