BuddyPress 101: Community Websites & WordPress
Are you planning on building a community for the students of your college or a private community for your loyal customers? Then no need to hire expensive web design agencies. In this post, we'll show you how easy it is to build a community website using BuddyPress and WordPress.
Every business needs to have their own tribe. A group of loyal customers who follow your brand religiously and live and breath your products. This is why most local retail stores and massive chain stores have their own special loyalty programs to reward and keep their customers coming back for more.
For online businesses, the best way to create a tribe of loyal customers is by building a community website. BuddyPress is a software that helps you build any type of a community website at an affordable cost.
Get everything you need to build your next website with one simple subscription. From $16 per month, get unlimited access to nearly 2 million WordPress themes, web templates, fonts, graphics, and photos.
What Is BuddyPress?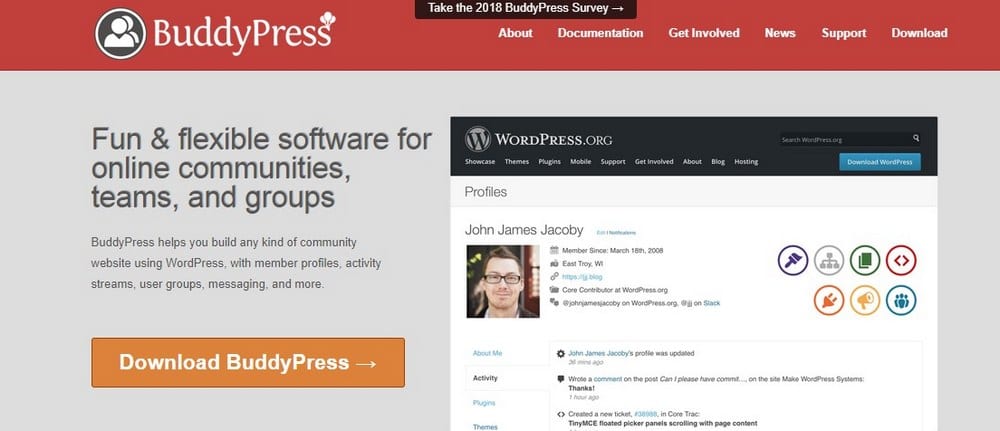 BuddyPress is a free plugin that works with WordPress websites to let you create an online community website with advanced features like instant messaging, user profiles, user activity feeds, groups, and much more. Simply put, BuddyPress allows you to build your own social network using WordPress.
BuddyPress is an open-source project developed by Automattic, the same folks behind WordPress software. The main goal of this software is to provide a simpler and a beginner-friendly way to build community websites for all types of businesses and institutions.
The software itself can also be extended to add more features. BuddyPress supports many third-party plugins, such as bbPress, for building forums and other community platforms.
Why Use BuddyPress?

BuddyPress is not just a great tool to build a community for a brand or a business, but it's also a great plugin you can use to create a members-only area for your blog or personal coaching business.
With BuddyPress, you can let users signup for an account on your website. Let them create a personalized user profile, create and join groups to discuss ideas, connect with other users by sending messages, and receive notifications. You can even allow users to create their own micro-communities inside your community website to promote your products and services.
What makes this software so great is its ease of use. BuddyPress is a beginner-friendly plugin, which even someone with no web development experience can easily learn to use within a few minutes. Did we also mention that you get all of these features for free?
5 Types Of Websites You Can Build With BuddyPress
BuddyPress is already being used by different types of industries in many different ways.
Communities For Colleges
BuddyPress is a popular solution for building small community websites for colleges and schools. It allows the students of different courses and programs to easily connect with other students and seek advice from their teachers.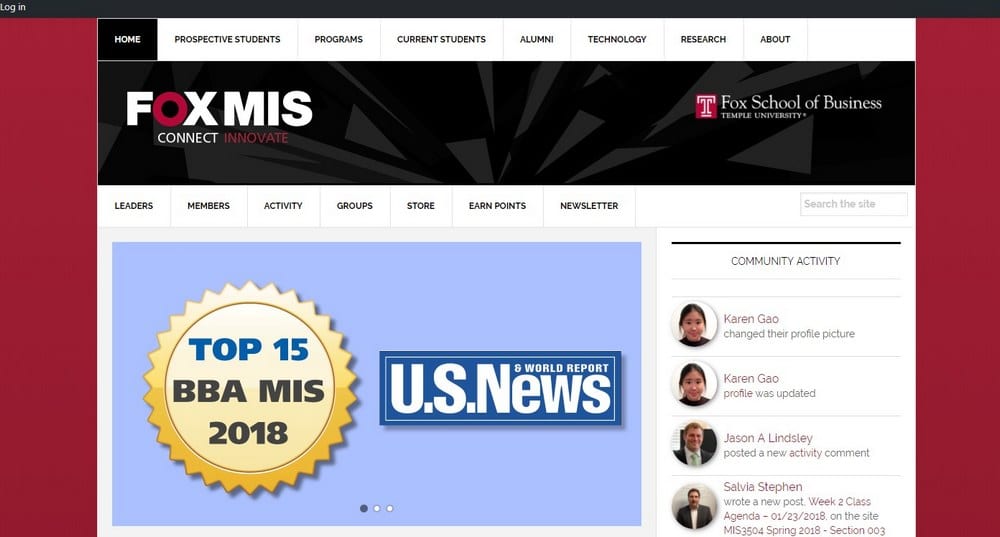 Fox School of Business is one of the popular colleges that actively use a BuddyPress powered WordPress website as their official college community.
Communities For Brands & Products
Building a community for your customers and users of products is another great way to spread the word about your services and create a loyal group of followers for your brand.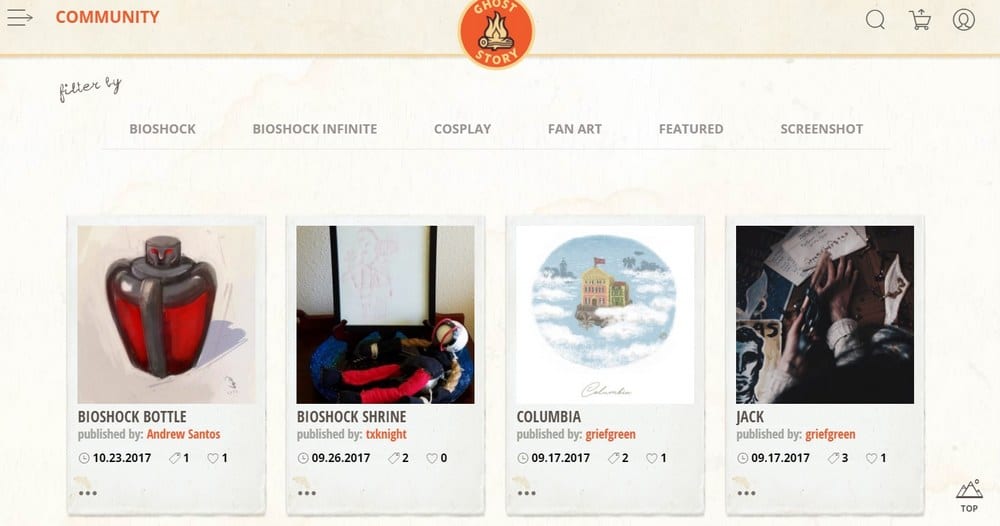 Ghost Story Games (previously Irrational Games) is a video game development company that uses a BuddyPress powered community website to let the fans of their games share fan art and connect with each other.
Interest-Based Social Networks
Even if you don't have a brand or a product to promote, you can still use BuddyPress to build your own niche social network around your favorite topics and interests.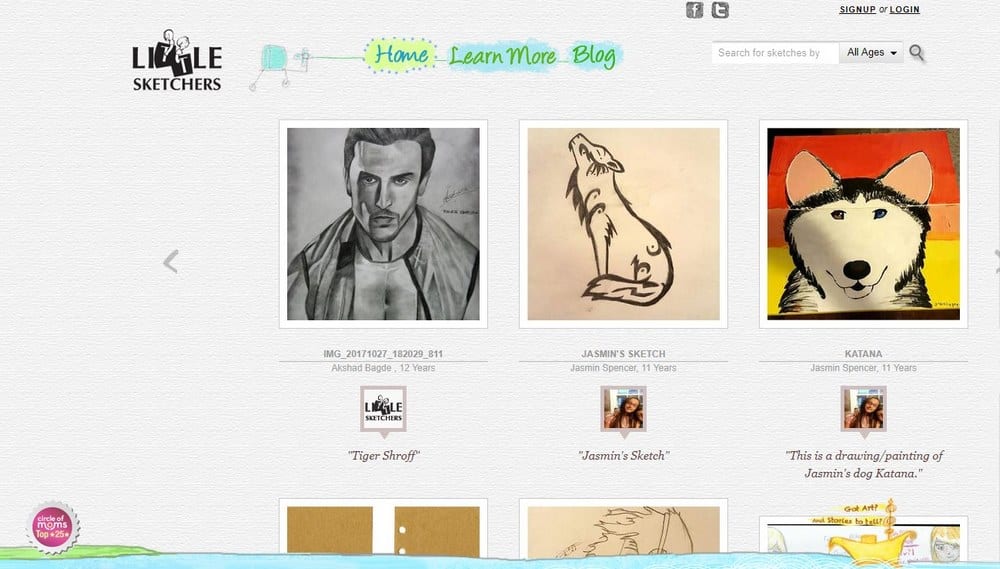 Little Sketchers is a popular community website that allows children to join and share their sketches and art with the world.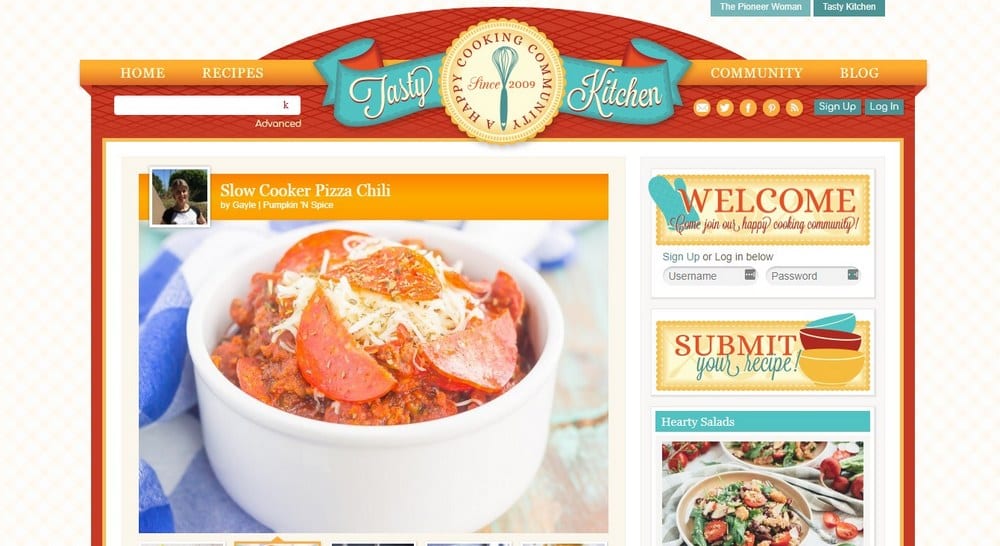 Tasty Kitchen is another community that features a user base who share kitchen recipes for different kinds of food.
Premium Learning Platforms
You can also build online learning platforms using BuddyPress to create your own members-only platform and let students enroll in your courses and programs.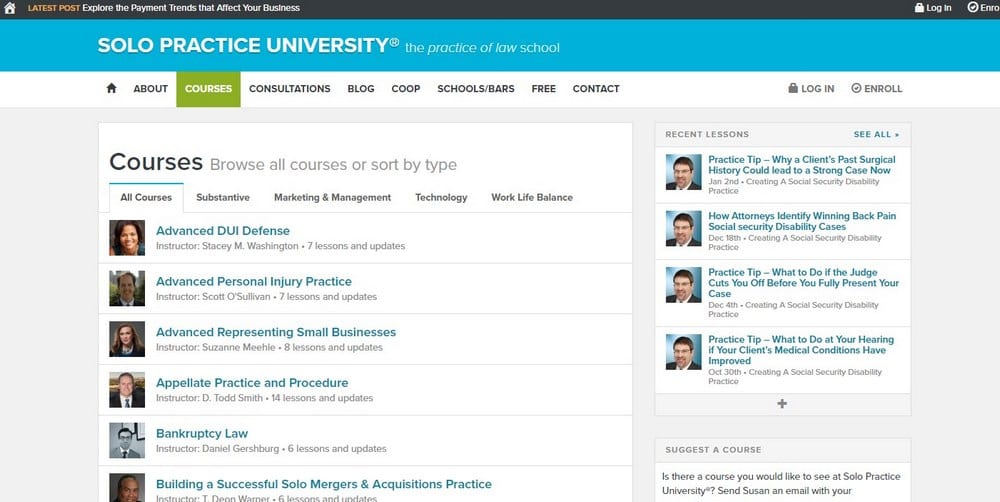 Solo Practice University uses BuddyPress-powered website to promote their law school courses.
Use Discussion & Support Forums
Customer support and discussion forums are an important part of every online business that sells products. You can use BuddyPress with bbPress to create more advanced support forums where users can create profiles, open support tickets, join discussions, groups, and keep track of their threads.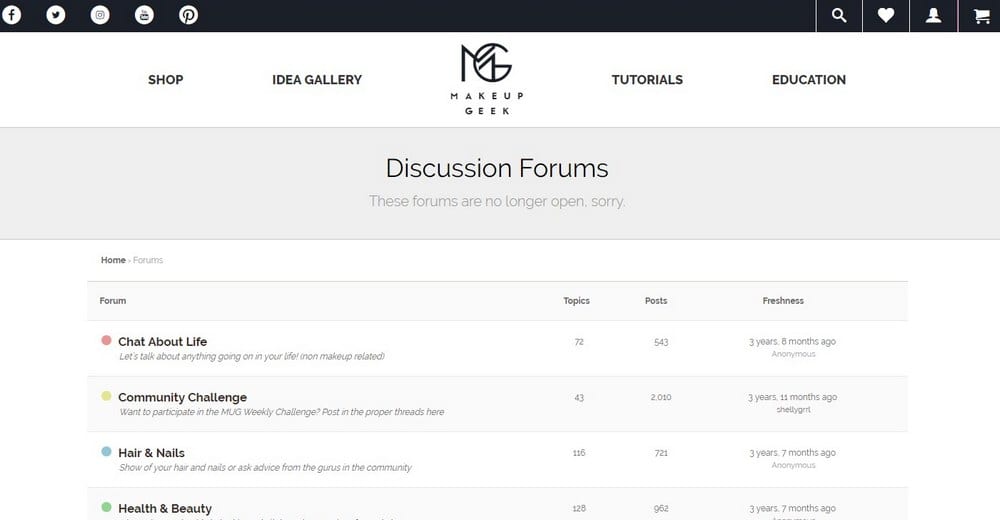 The Makeup Geek website has a high-quality forum with custom features. Even the popular brands, such as Angry Birds, also use bbPress with BuddyPress to build community forums.
How Does It Work?
You can use BuddyPress to build a community on your existing website or create the community on a brand new website. Either way, you'll need a website built with WordPress to install BuddyPress.
More importantly, you'll need a great-looking BuddyPress WordPress theme that supports all the features of community websites.
BuddyPress works with almost any WordPress theme available today. However, you should try to find a premium theme that extensively supports BuddyPress websites. For example, premium BuddyPress themes include specially designed pages for your community feeds and user profiles, which are not included in other WordPress themes.
Using an unsupported theme to build your BuddyPress community will only result in providing terrible user experience and an ugly website design.
How To Install BuddyPress
You can install BuddyPress in a few simple steps.
Once you've set up your WordPress website and installed a BuddyPress supported theme, you can install BuddyPress by searching for it in the plugins directory. Then, click Install and Activate the plugin.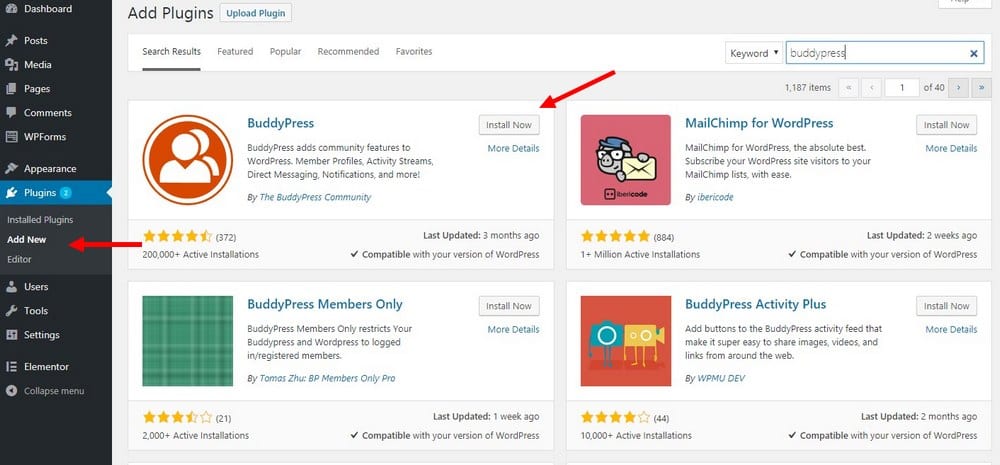 After that, you can start customizing the settings and design the pages of your community website, setup user profile pages, create community groups, and more. BuddyPress will guide you through the first steps to get started with that process.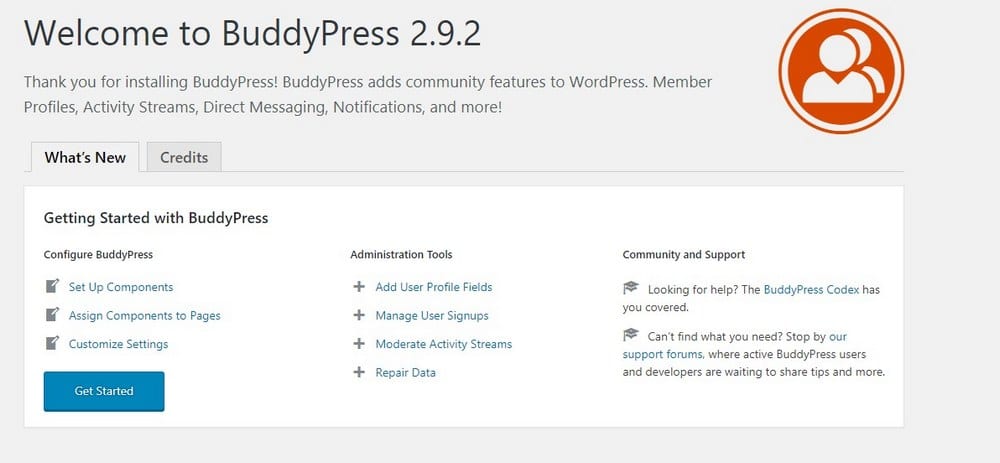 You can also extend the features of your community website with third-party free and premium plugins. Plugins such as Paid Membership Pro lets you add payment options for selling premium memberships on your community website. BuddyBoss Wall for creating a Facebook-like wall for sharing status updates. And BuddyPress Follow plugin for adding a Twitter-like follow feature to user profiles.
There are so many more plugins you can use to build a more professional community.
Conclusion
Whether it's for marketing a business or creating a social network, BuddyPress provides many useful features for building a small community of your own while spending less than $100.
Use this wonderful piece of software to build your community and start growing your business.