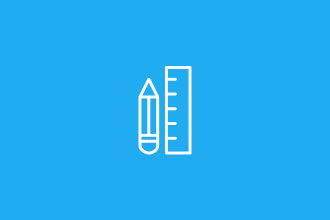 Create the perfect online portfolio to display your work with this collection of the best WordPress themes for graphic designers.
In this collection of themes, you'll find a wide range of options for creating graphic design websites. Whether you want to build a minimal online portfolio to share your work in stylish surroundings or create a freelancer or agency website to help attract new clients, these themes for graphic designers can help.
To earn a place in this collection, the themes had to have a look and feel that a graphic designer would be happy to use for their website. They also had to have an impressive selection of templates and layouts for all the most important pages of a website. Depending on the theme, these templates typically cover the home pages, portfolio sections, blogs, about, and contact pages.
All of the best WordPress themes for graphic designers can be customized in many different ways. From simply switching between color schemes to using a detailed control panel to modify almost every aspect of your website, these themes all offer a good amount of flexibility. Some of these themes also include page builder tools, giving you a quick and easy way to edit the demo content or create your own custom page layouts from scratch.
No matter what type of website you want to create, from mini portfolios to professional agency sites, the best WordPress themes for graphic designers will give you plenty of options.
NT Portfolio - Graphic Designer WordPress Theme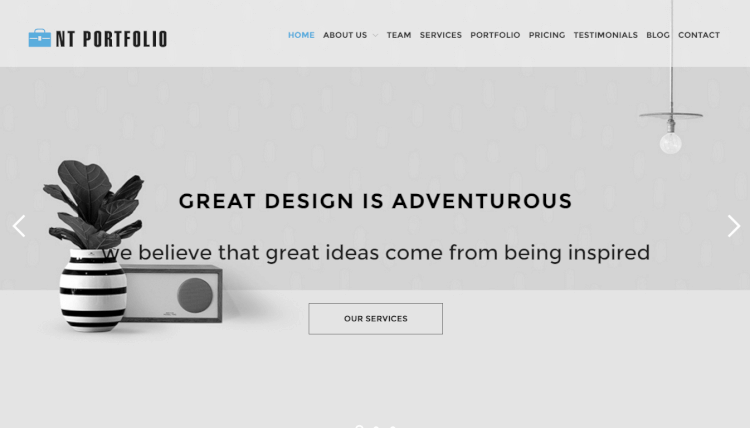 NT Portfolio is an affordable WordPress theme that's been created for graphic designers and anyone else who needs a creative portfolio. With all the essential page templates and layouts your graphic design website will need, NT Portfolio should provide you with everything required to get started and launch your new online portfolio.
Balance - Graphic Designer WordPress Theme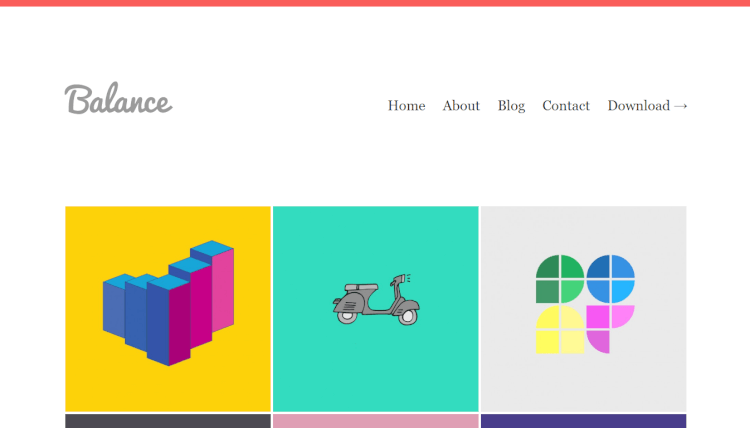 Balance is a WordPress portfolio theme that could be used for a wide range of different websites. However, if you're a graphic designer then there is a high chance Balance is the type of theme you're looking for. As well as using the default configuration, you can easily personalize many aspects of your website with this popular WordPress theme for graphic designers.
Manggis - Creative Graphic Designer WordPress Theme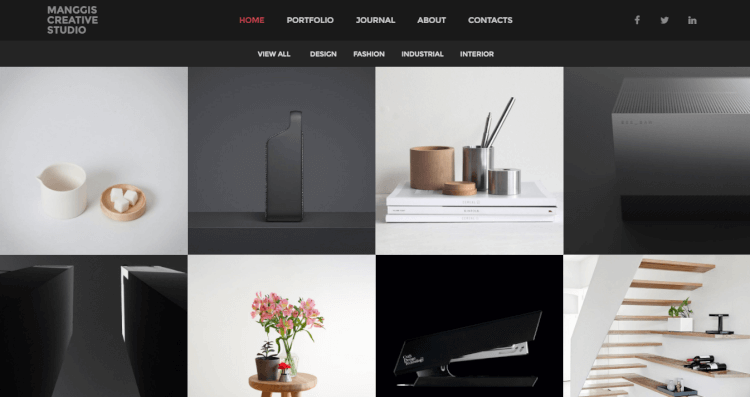 Manggis has a strong focus on blogging as well as being a high-quality portfolio WordPress theme. Therefore, if you'd like to publish articles to accompany your work and promote your services, then Manggis is well worth a closer look. Thanks to all its features and functionality, this is one of the most versatile WordPress themes for graphic designers available today.
Piñata - Vibrant Graphic Designer WordPress Theme
Piñata is a bright and vibrant theme for graphic designers who want to use their website to promote their services and land more clients. To ensure your website matches your own personal style, there's a great selection of highly customizable demos to choose from with Piñata.
Spiffy - Stylish Graphic Designer WordPress Theme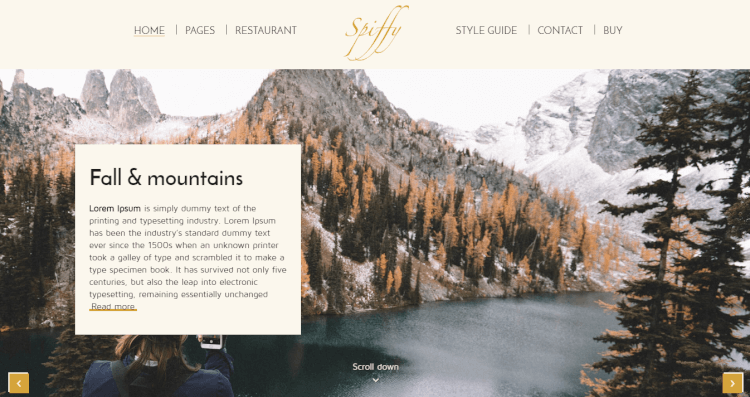 Spiffy is a multi-purpose theme and one of its uses is creating graphic design websites with WordPress. The demo content can be imported into your WordPress website in just one click. Then it's up to you to choose which layouts and templates to use and whether to customize your site further through the theme options control panel.
Minima - Minimal Graphic Designer WordPress Theme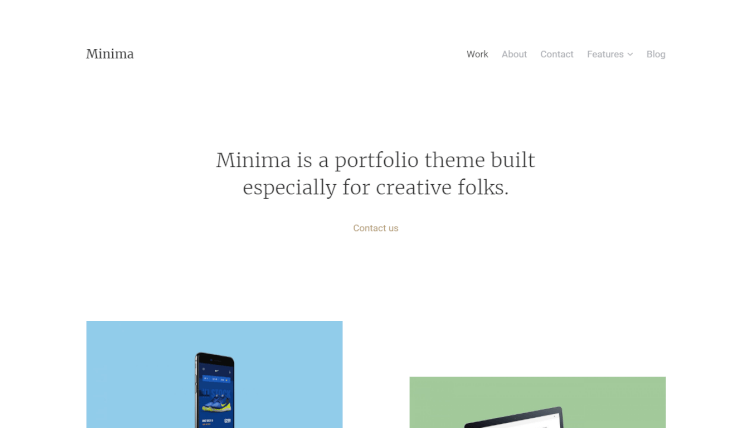 Minima blends well-chosen typography with subtle color schemes and great use of whitespace to help you create a minimal graphic design portfolio with WordPress. A range of portfolio layouts are on hand to ensure your work is presented in the best way possible while the WordPress Customizer makes it easy to modify many aspects of your site.
Dovaare - Creative Portfolio Graphic Designer WordPress Theme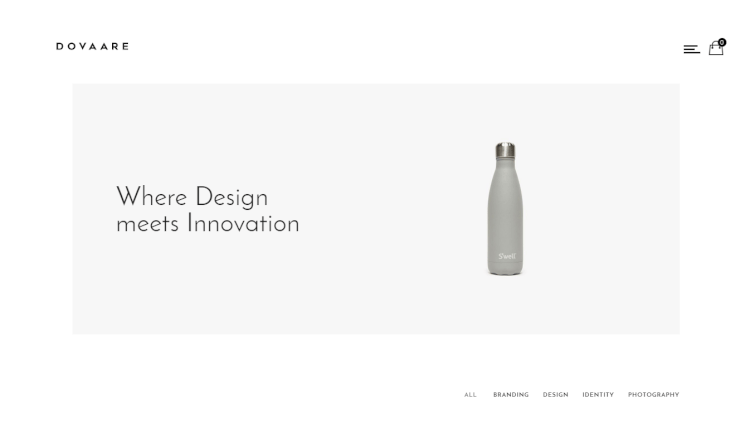 Dovaare is a portfolio and agency theme that should be more than suitable for both freelance graphic designers and those running their own agencies. Visual Composer is included in the package for carrying out customization jobs, both big and small. However, if you like the look of the default Dovaare demo, you can start your new website today with very little effort required.
NESSA Portfolio - Graphic Designer WordPress Theme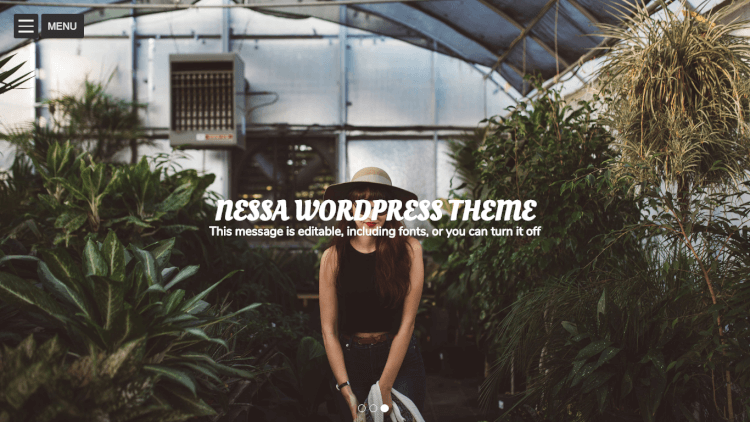 NESSA is a creative portfolio WordPress theme that should appeal to graphic designers. Not only can you publish your portfolio in style with this theme, but you can also share testimonials from clients, integrate with social media, and add a pricing table to display your services. There are also three predefined color schemes to choose from.
Kleanity - Minimalist Graphic Designer WordPress Theme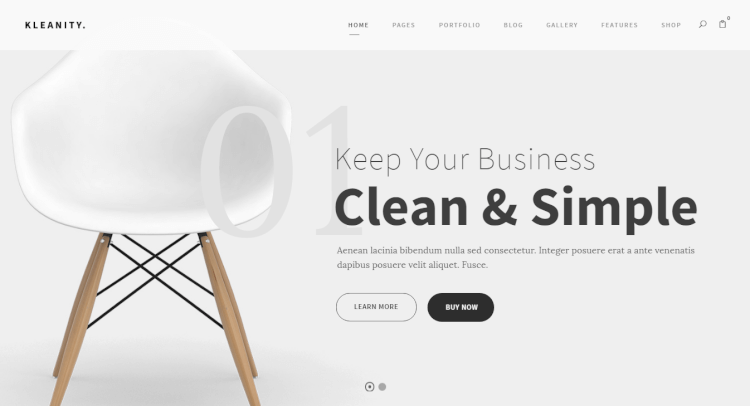 Kleanity has a super clean and sleek design that makes it one of the best WordPress themes for graphic designers who'd like a minimal look for their website. However, with the GoodLayers page builder onboard and a detailed set of customization controls you can easily personalize the design to add more flair and personality.
W Studio - Creative Graphic Designer WordPress Theme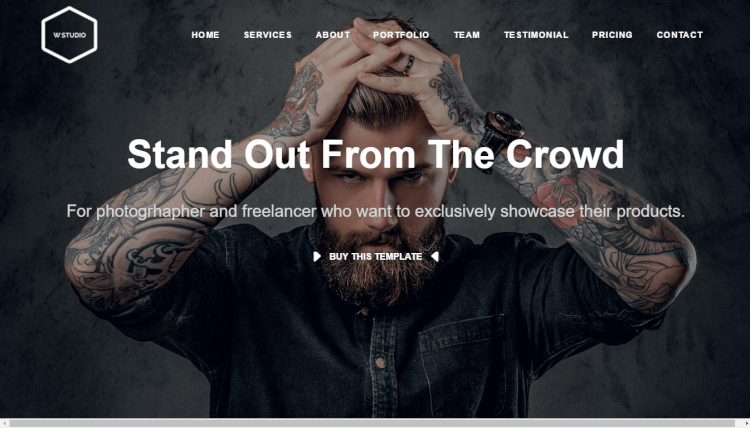 W Studio is a WordPress portfolio theme that graphic designers should definitely check out. If you do take a closer look at this theme you'll see that W Studio has 8 homepage demos, 11 portfolio styles, a selection of blog post templates, and plenty of customization options all wrapped up in a stylish design.
Evora - Flexible Graphic Design WordPress Theme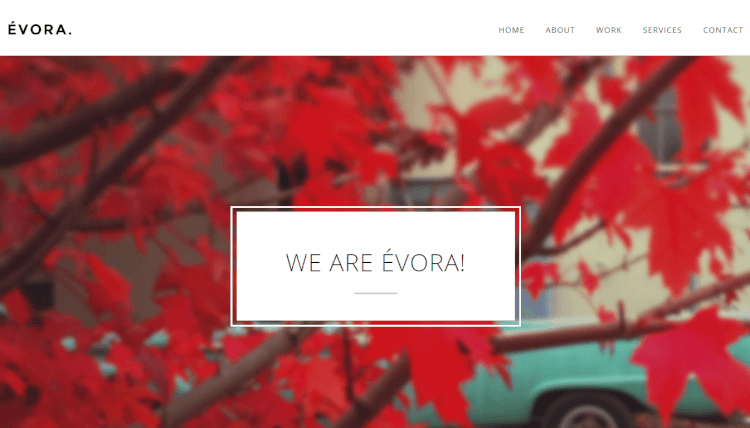 Evora might be a lightweight theme that loads quickly. However, this doesn't mean it's lacking in features or functionality. When setting up your graphic design website, there are 12 demos to choose from. You can also turn to any of the 51 online video tutorials should you wish to get a better understanding of how Evora works.
Zost - Portfolio and Agency Graphic Designer WordPress Theme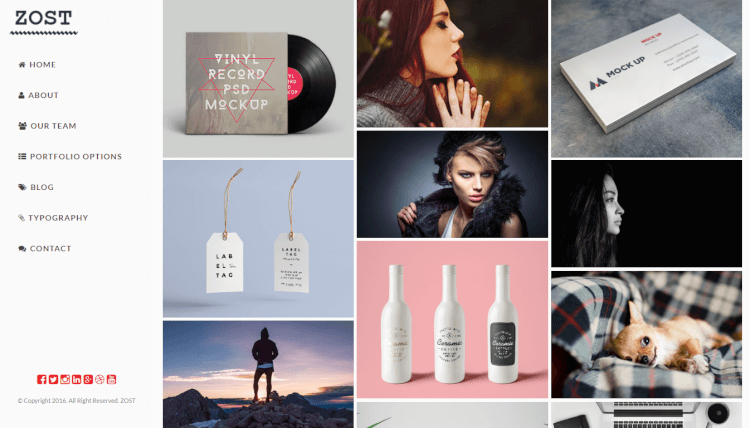 Zost is another flexible WordPress theme for graphic designers that can be used for a basic portfolio site, an agency website, or something else entirely. There are many different layouts, templates, and other pre-built content to work with when building your website with Zost. You can also use the customization options to effectively personalize your graphic design website too.
Waldo - Creative Graphic Designer WordPress Theme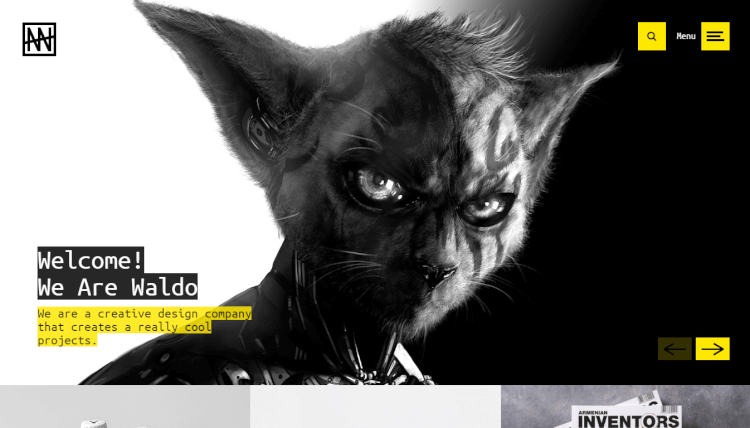 Waldo is a powerful WordPress theme that can be used to create everything from basic graphic design portfolios to full functioning ecommerce stores that you can use to sell your work and services online. The many templates and layouts that make up Waldo can all be edited with the included Visual Composer to help you build the right website for your project.
Dope - Multi-Purpose Graphic Designer WordPress Theme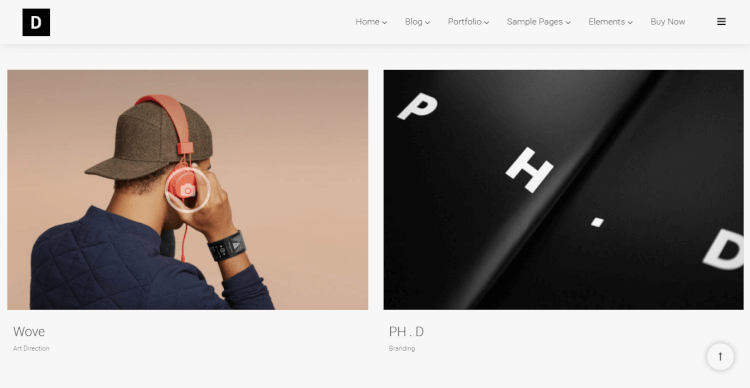 Dope is another modern portfolio theme that's perfect for graphic designers. With four stylish layouts to choose from and a wealth of customization tools and options, you should be able to create the perfect graphic design website with Dope. The included premium page builder and slider plugins will help you add some extra flair to your project.
Motive - Minimal Portfolio Graphic Designer WordPress Theme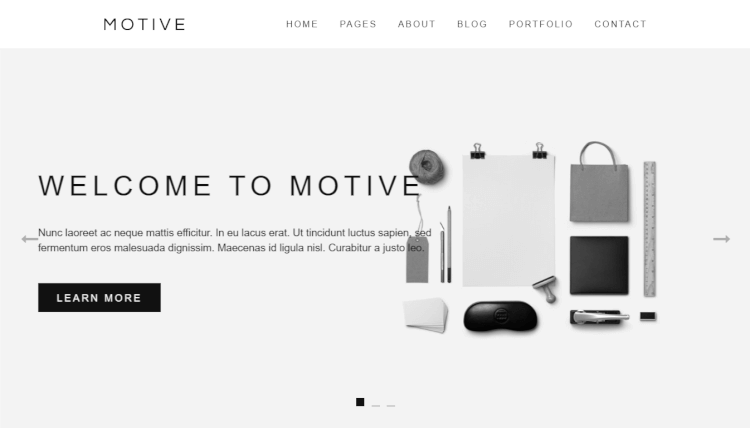 Motive is another minimal portfolio WordPress theme that won't get in the way of your work. With a contact page template, multiple blog post and portfolio layouts, and a powerful slideshow tool, Motive is one of the most powerful WordPress themes for graphic designers in this collection.
Hipsta - Minimal Creative Graphic Designer WordPress Theme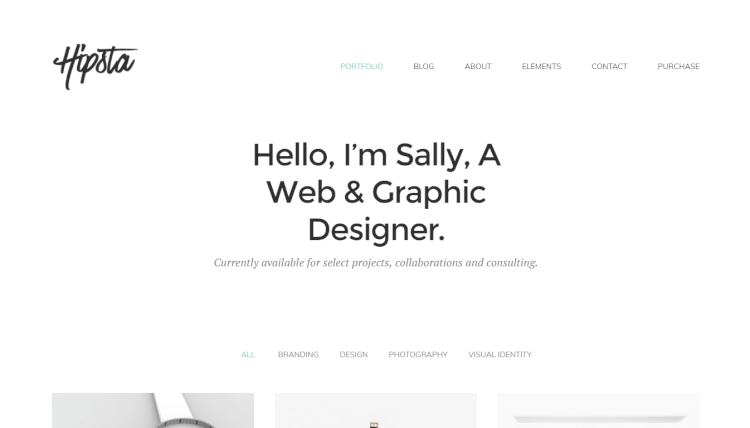 Hipsta is a good choice for graphic designers looking for a highly flexible WordPress theme. With the powerful Visual Composer drag-and-drop page builder included in the package as well as a detailed set of theme options, you should have no trouble creating a bespoke website with this theme. For everyone else, the default demo mode should be more than adequate.
Kawa - Portfolio Graphic Designer WordPress Theme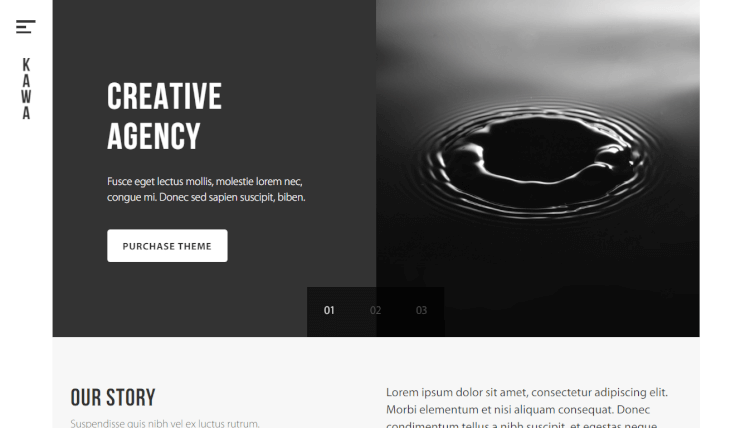 Kawa has been designed primarily for graphic design agencies but even solopreneurs can make great use of this theme. Setting up your graphic design portfolio couldn't be easier. Simply import the demo content, upload your work, and then explore the options and settings to make this theme your own.