15+ Best WooCommerce Plugins To Supercharge Your Online Store
So you've made a WooCommerce-powered online store and started generating a lot of traffic to your website. But you're not seeing any increase in sales and conversions. Don't worry, there's a fix for that.
This is a common issue that almost all WooCommerce users go through in the beginning. Mainly because they forget to use extensions to make the store look and feel like a real eCommerce website.
WooCommerce extensions and plugins allow you to add additional features and functions that are missing from the basic WooCommerce setup. And help you to offer a much smoother and convenient shopping experience for your customers.
In this post, we feature some of the best premium and free WooCommerce plugins you can use to make your online store look more professional. As well as to generate more sales.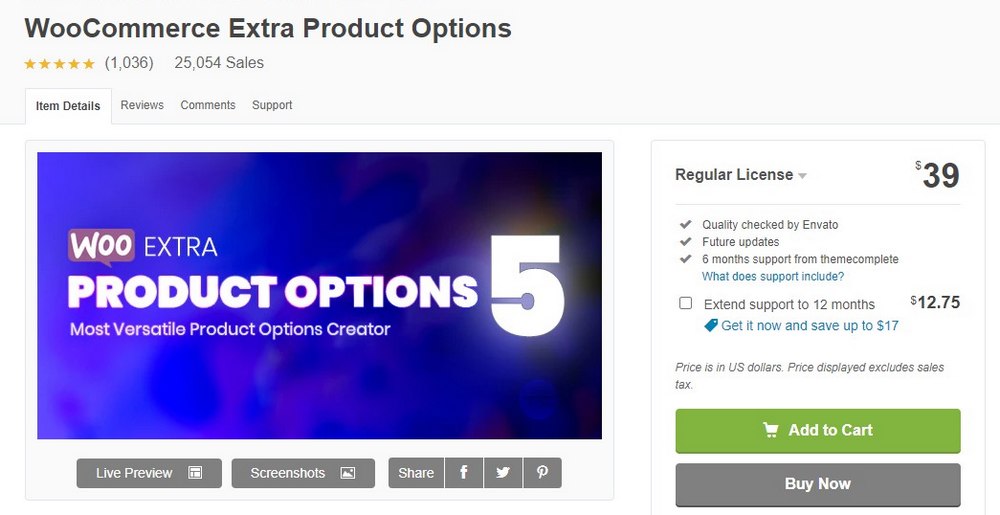 Price: $39
Best Feature: Let customers customize their orders
This is one of the most useful plugins every WooCommerce shop should have. It allows you to build more effective product pages with lots of custom product options. The plugin even comes with a drag and drop editor for building product pages with extra options.
Why Use This Plugin?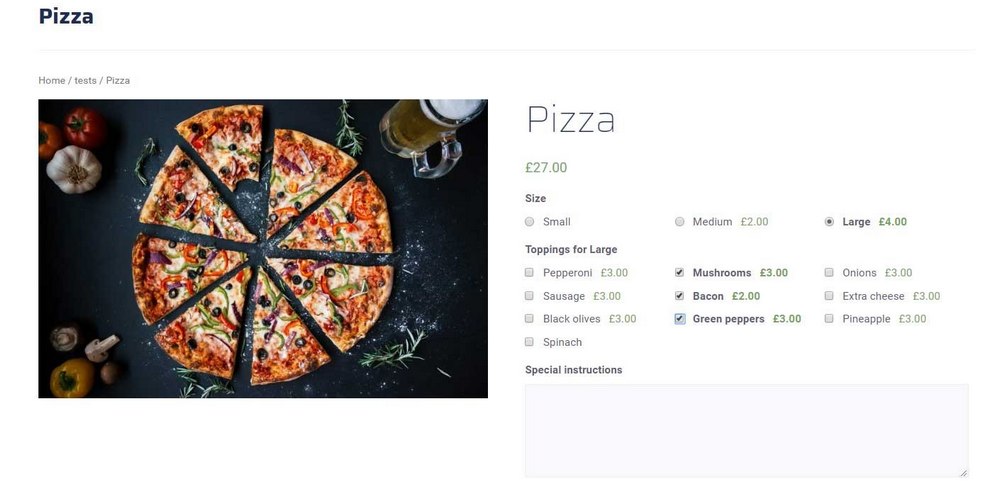 Most online stores sell different versions of each product. Whether it's a smartphone, clothing item, or even a pizza, your customers need to be able to customize orders based on their preference. This plugin helps you add more product options so that customers can choose exactly what they want.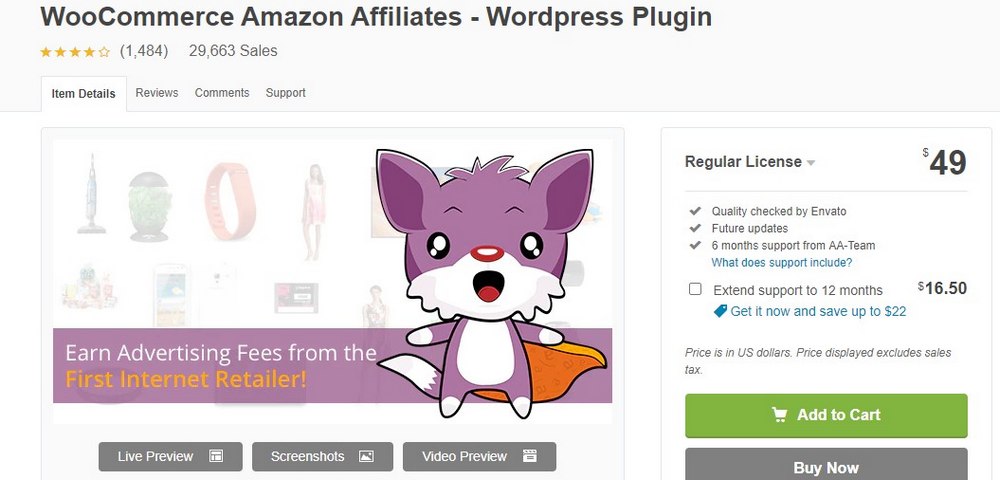 Price: $49
Best Feature: Easily import and manage Amazon affiliate products
If you're planning on building an affiliate products store, this is a plugin you must-have. WZone is a WooCommerce plugin that allows you to easily integrate your store with Amazon Associates program to import and sell affiliate products more easily.
Why Use This Plugin?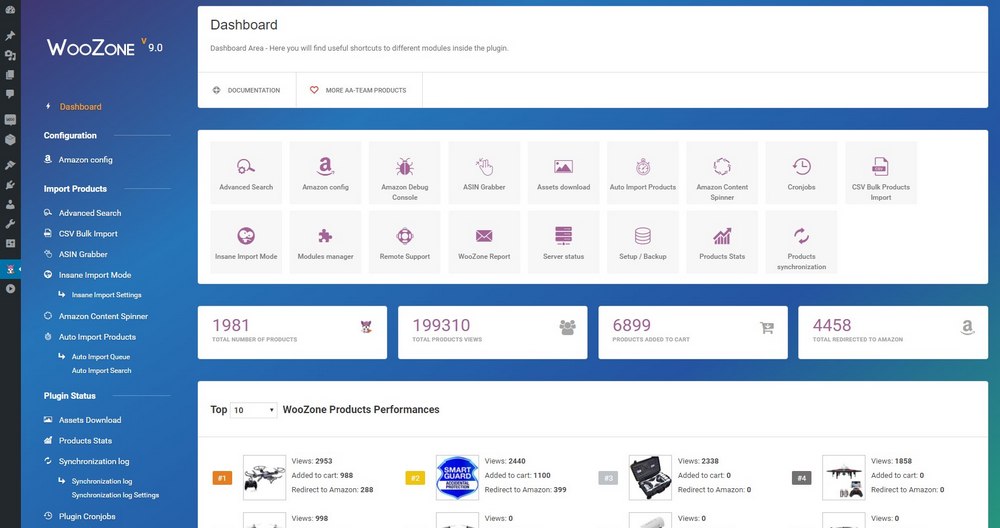 Usually, you have to manually download and copy the product images and descriptions over to your store from Amazon product pages. It's a painful process. With WZone, you can import products with just a few clicks, including the images, descriptions, tags, and more. The plugin has more amazing features as well.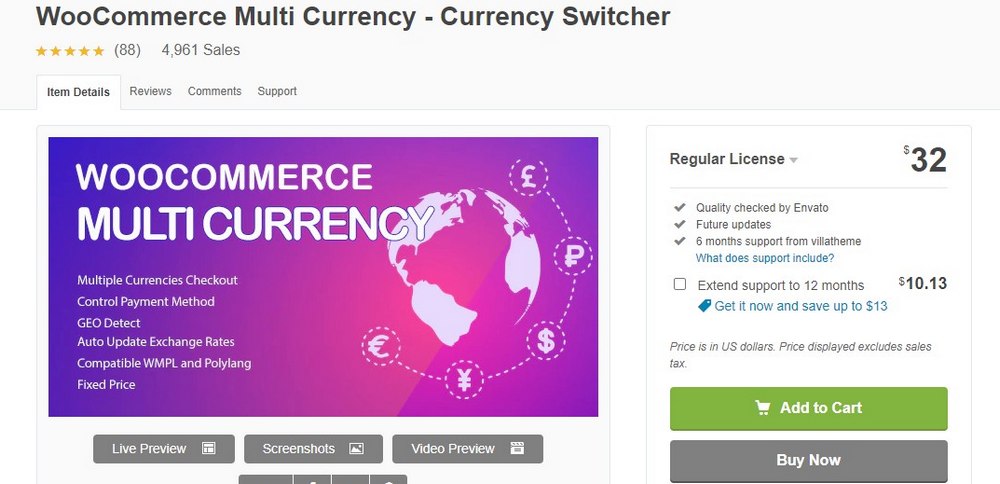 Price: $32
Best Feature: Automatically switch to local currency
Currency Switcher allows you to add multiple currency options to your online store. And let your customers easily switch to their local currencies without an effort. It's a must-have feature for every store with an international target audience.
Why Use This Plugin?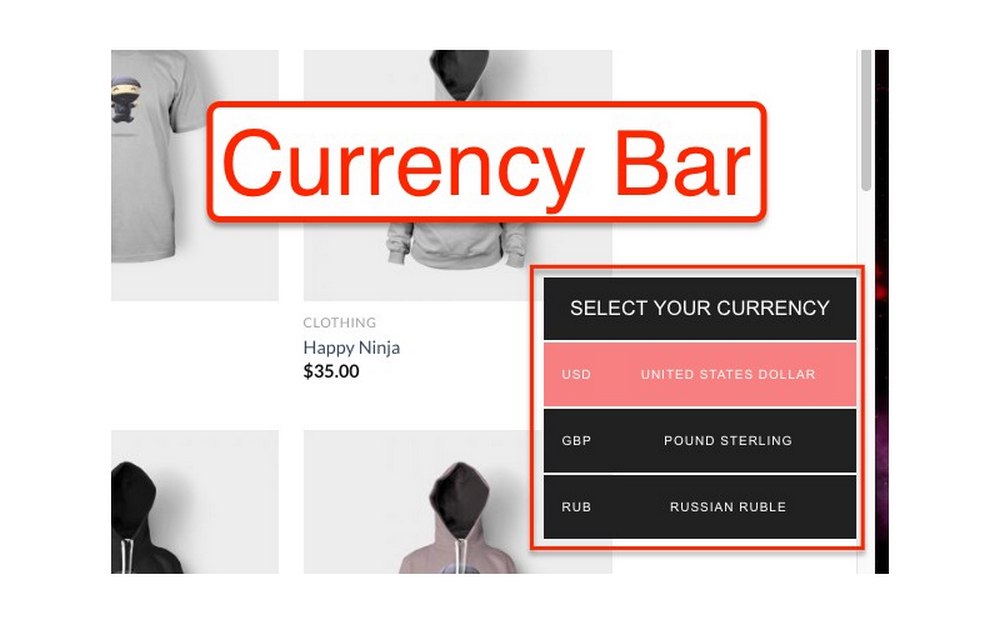 One of the coolest features of this plugin is that it can automatically switch to the local currency based on the customer's location. It can also pull data from sources like Google and Yahoo finance to auto-update the exchange rates.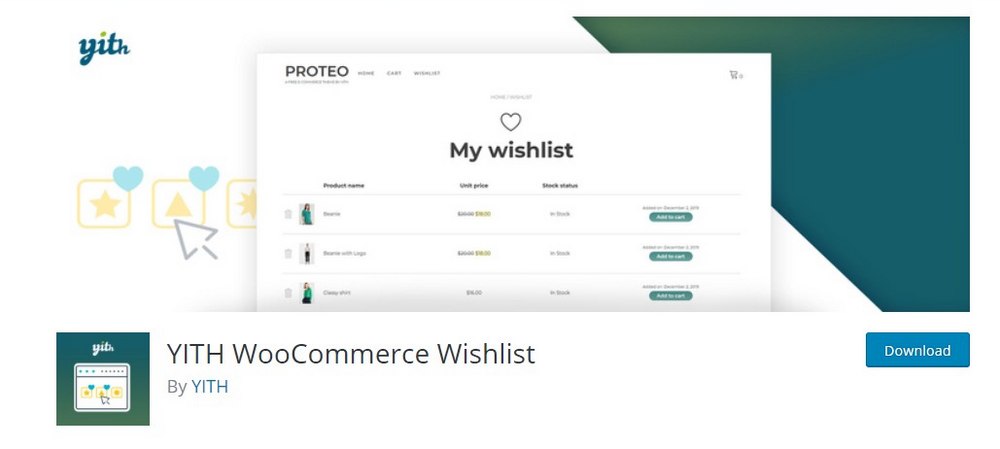 Price: Free
Best Feature: Let customers create a product wishlist
A wishlist is one of the most important features every online store should have. It not only allows customers to take note of products they want to buy but it also encourages them to return to your store at a later time. This plugin lets you add a wishlist to your store for free.
Why Use This Plugin?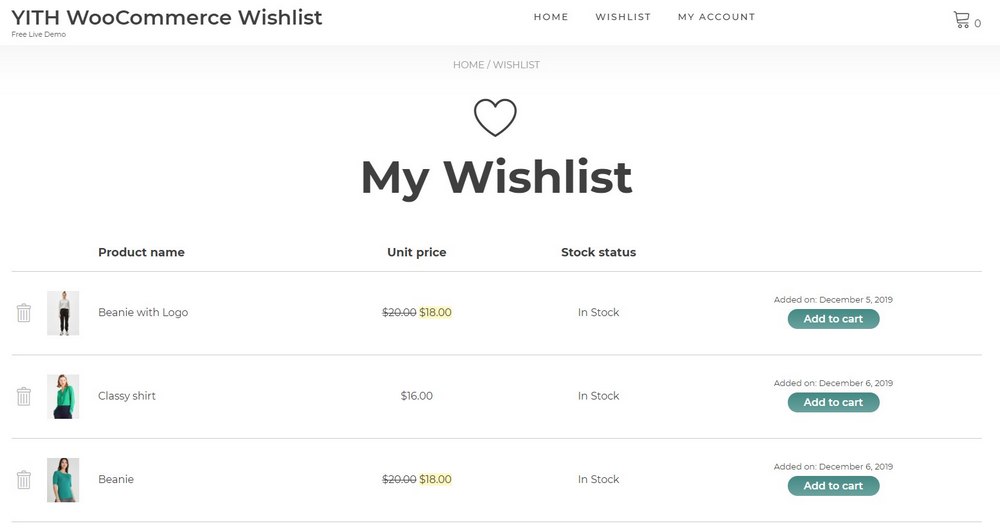 YITH WooCommerce Wishlist is free to use and has a very simple settings page where you can setup a beautiful wishlist page for your store, even without any prior experience.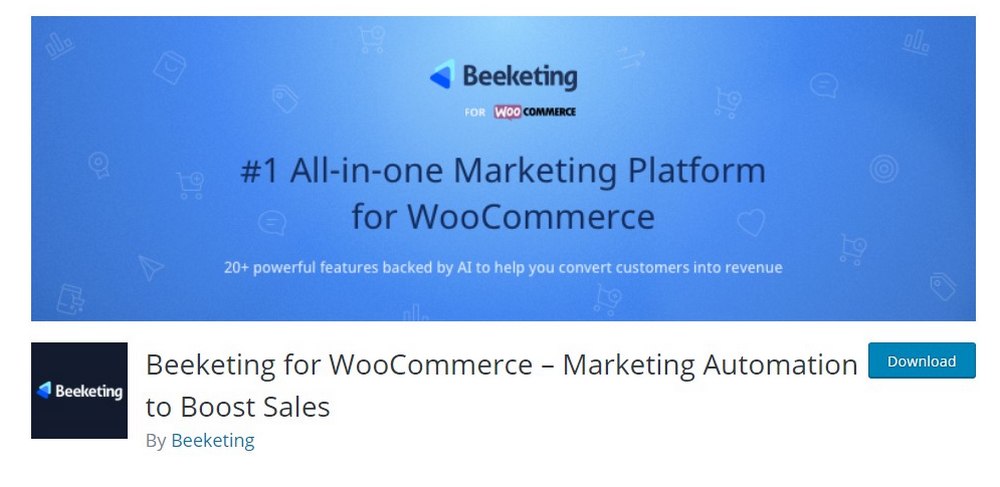 Price: Free
Best Feature: Promote product sales and offer coupons
Beeketing is a marketing automation tool made specifically for WooCommerce stores. Using this plugin you can implement multiple marketing strategies to promote your products, sales, and to convince abandoning customers to stay on your website.
Why Use This Plugin?
With Beeketing, you can encourage customers to buy from your website by offering them coupons. As well as promoting sales and "recently purchased" notifications with popup messages.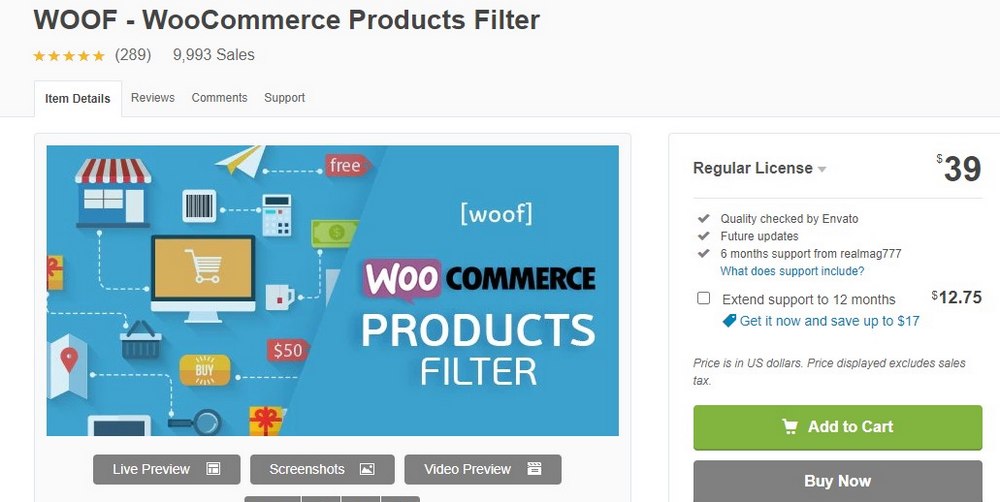 Price: $39
Best Feature: Improves the product search and filter system
WOOF is a useful WooCommerce extension that makes browsing products on your store a much smoother experience. It allows you to add multiple options to filter your product catalog to find specific products more easily.
Why Use This Plugin?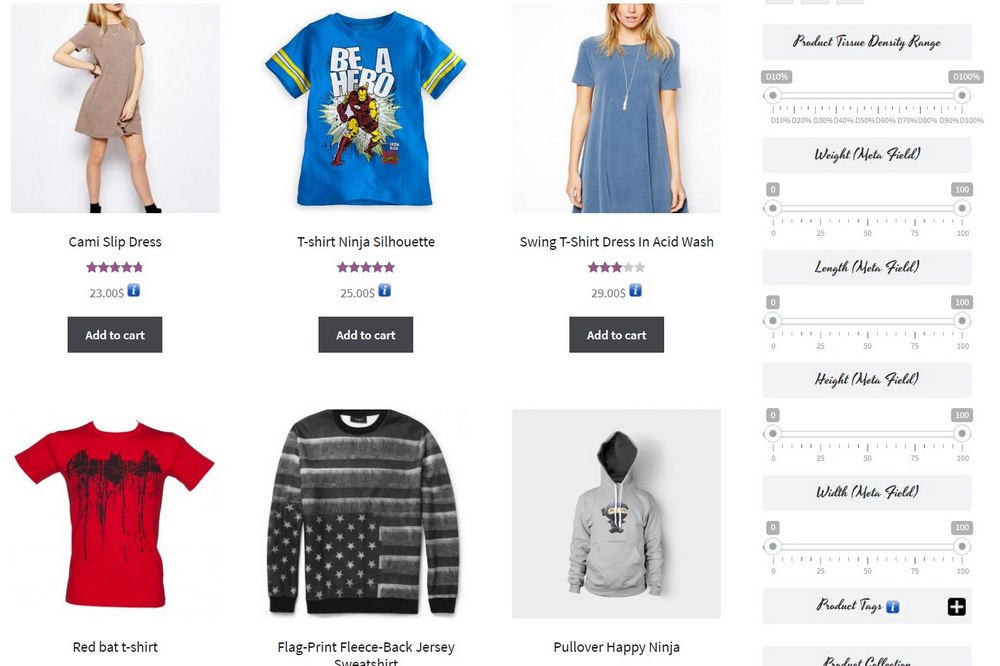 This plugin will let your customers find specific products on your store without them having to go through dozens of products and categories to find what they want.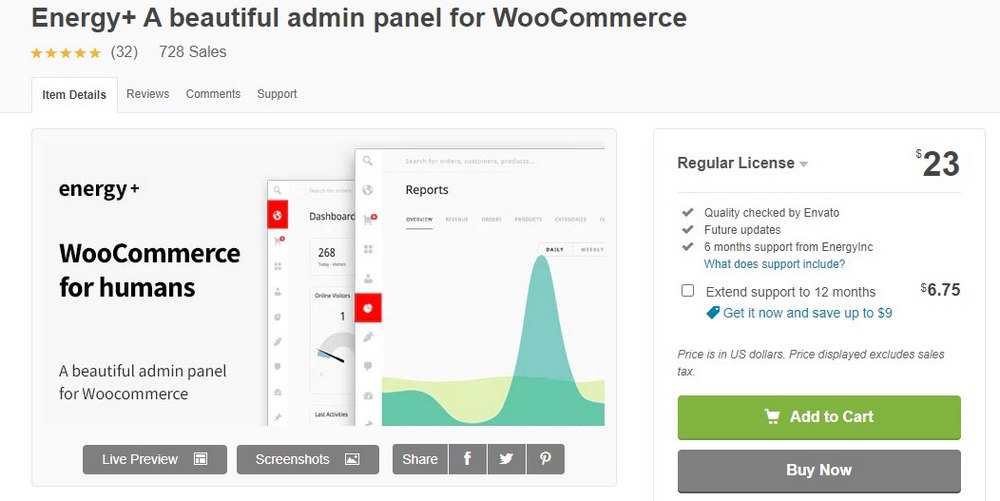 Price: $23
Best Feature: A better user interface to manage your store
Even though this plugin doesn't affect the front-end side of your store, it does a huge difference in helping you manage your store more easily. It completely transforms the WordPress admin interface to let you keep track of your store directly from the WordPress dashboard.
Why Use This Plugin?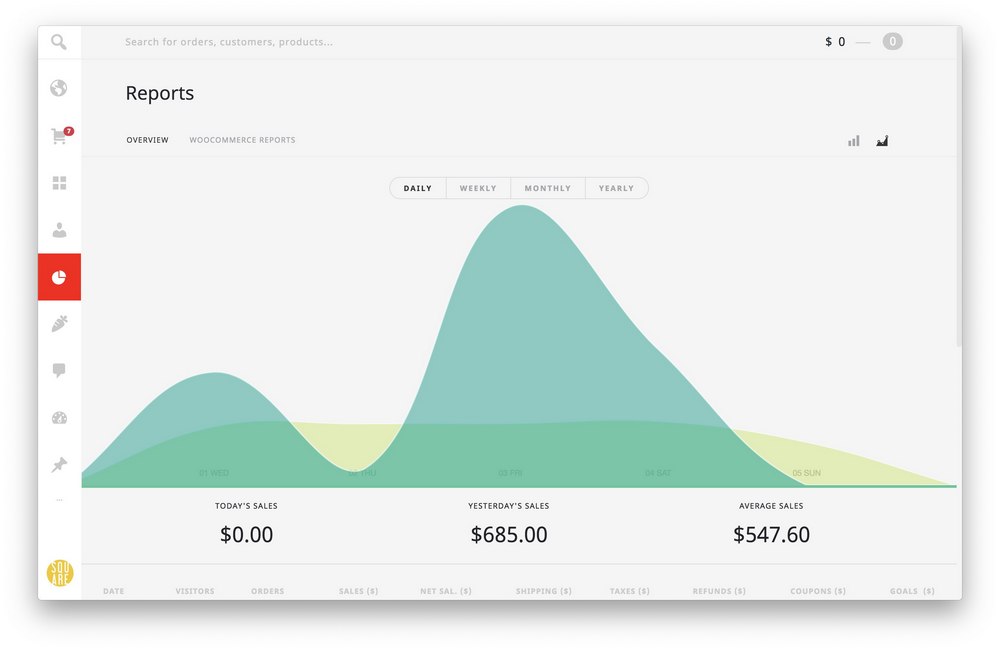 The default WordPress dashboard has a very confusing interface. This plugin fixes that by converting the dashboard into a modern interface where you can easily manage your store as well as stay updated on stats and orders.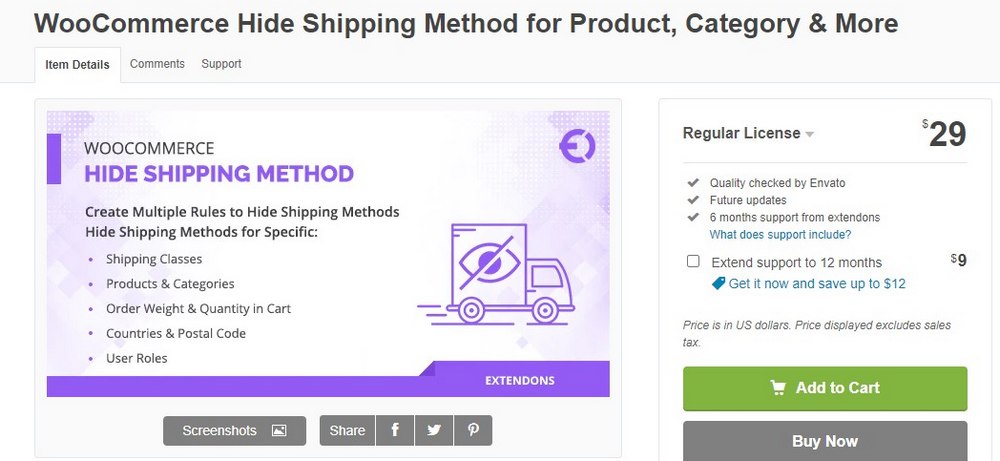 Price: $29
Best Feature: Lets you hide shipping options from specific products
By now, you probably know how to setup shipping methods in WooCommerce. It's a feature that's built into the platform. But do you know how to hide shipping from products? This plugin will help you do just that.
Why Use This Plugin?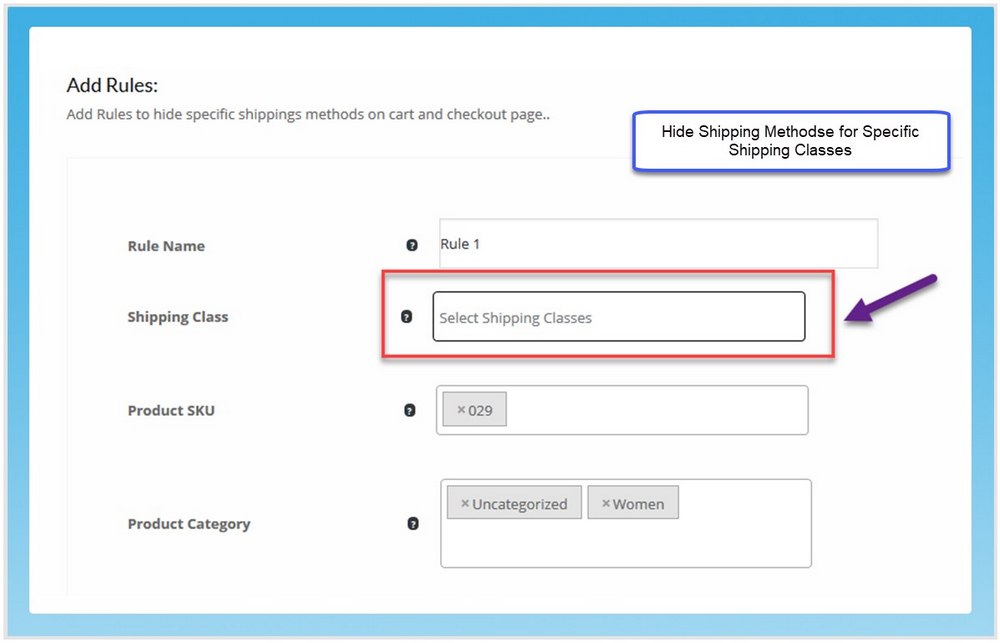 With this plugin, you can easily hide shipping options from specific products in your store. Like digital downloads or even hide shipping to specific countries and based on product weight.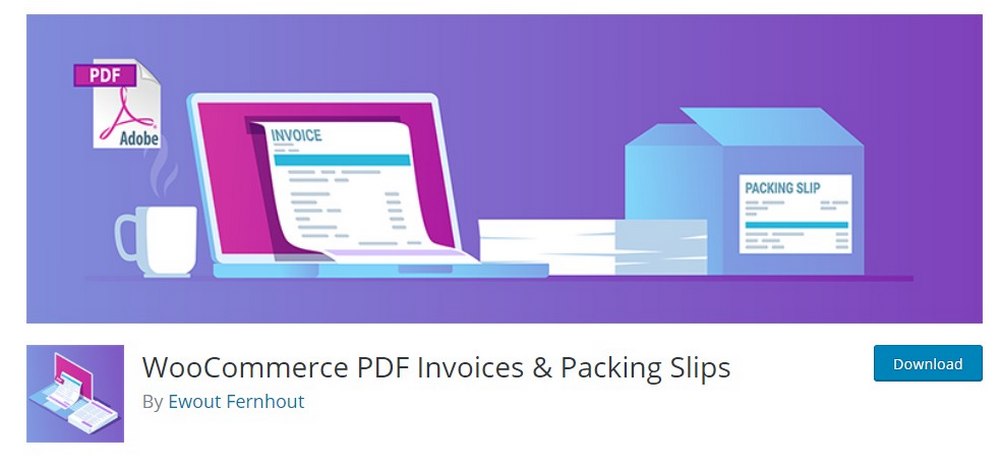 Price: Free
Best Feature: Automatically generate PDF invoices for orders
Wouldn't it be great to issue an invoice or a digital receipt with every order you generate in your store? It will definitely improve your branding and reputation. With this plugin, you can setup an invoicing system to issue PDF invoices to your customers.
Why Use This Plugin?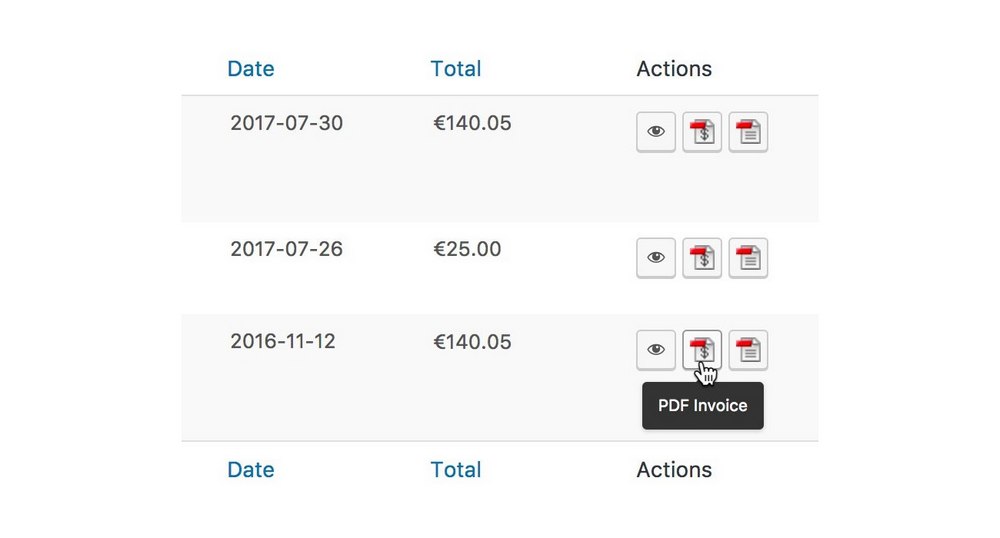 A great thing about this plugin is that it automatically generates and attaches the PDF invoice to order confirmation emails. So there's no need to make invoices and send them out manually.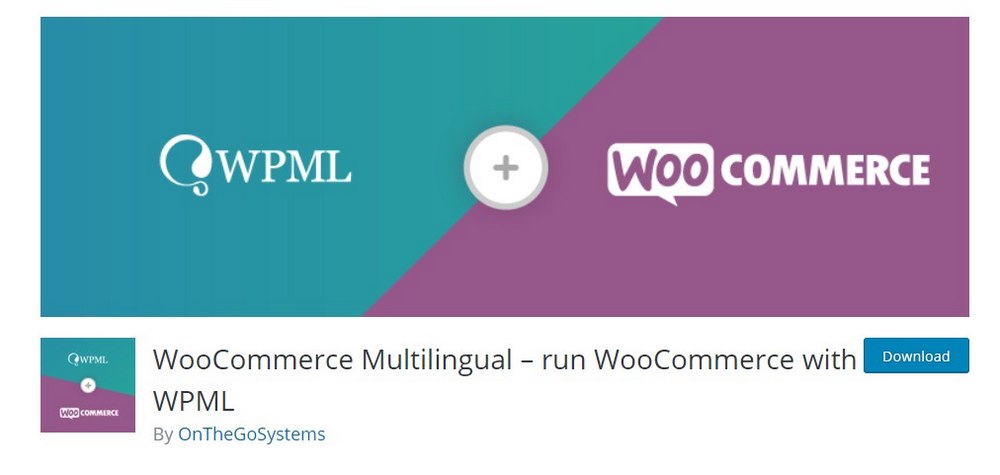 Price: Free
Best Feature: Add translations to your products and pages
If you're selling products to an international audience, this plugin will help you add translations to your product pages and the store. It integrates with the WPML plugin to easily translate product descriptions in more than 40 languages.
Why Use This Plugin?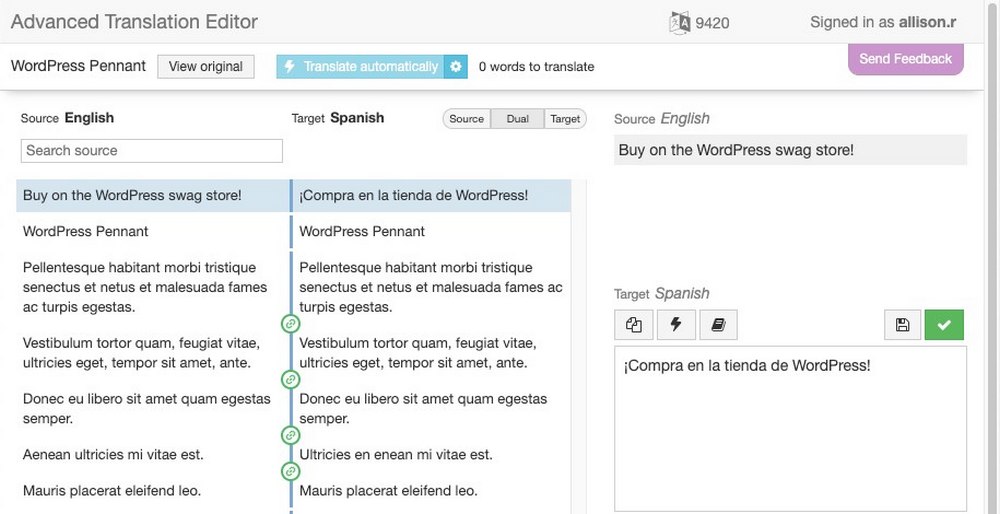 WooCommerce Multilingual gives you lots of options to translate pages and products in your store. And allows customers to use their preferred language throughout the store all the way to the checkout page.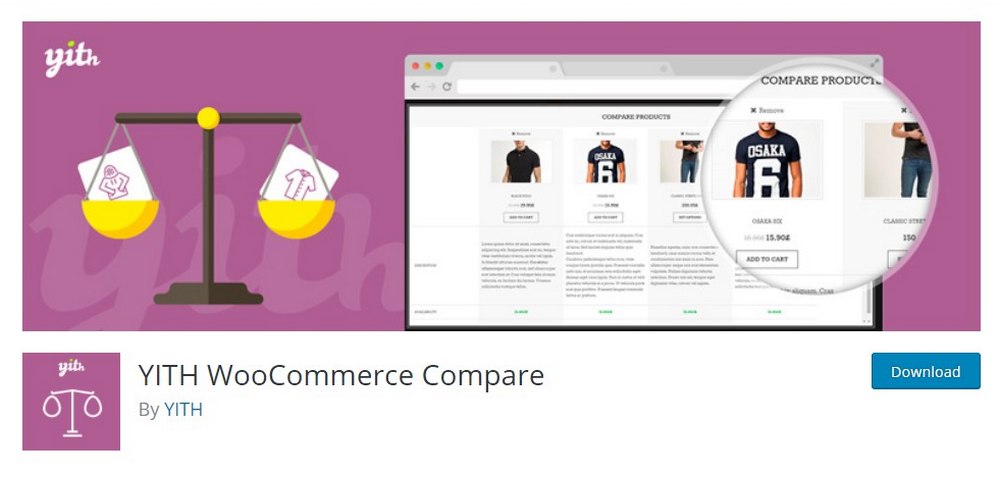 Price: Free
Best Feature: Adds product comparison to your store
Using this plugin, you can let your customers compare products to help make better buying decisions. It can even be customized with attributes to decide which product features can be compared.
Why Use This Plugin?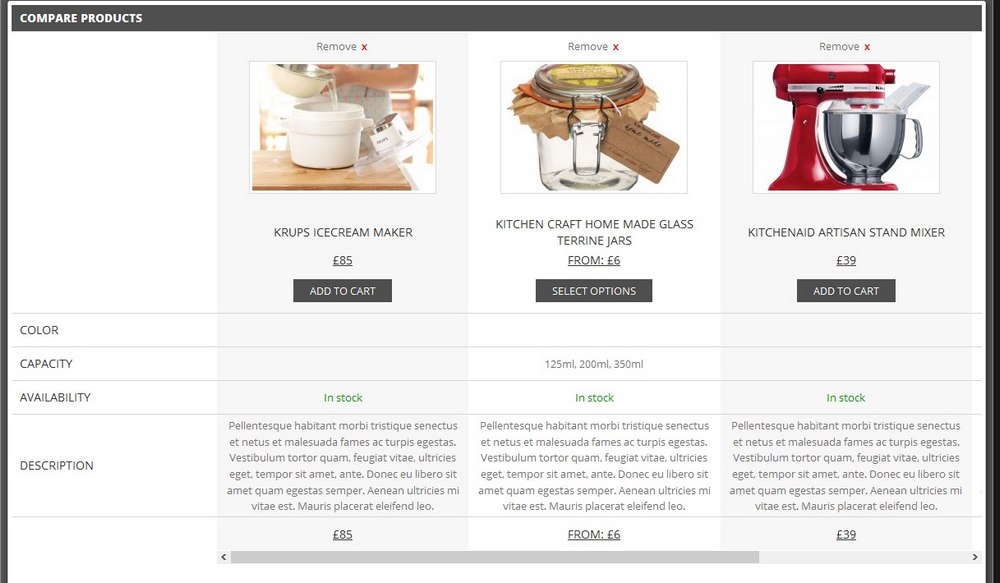 If your store has similar products from multiple brands, this plugin will help customers choose the best versions and brands for themselves by easily comparing product features at a glance.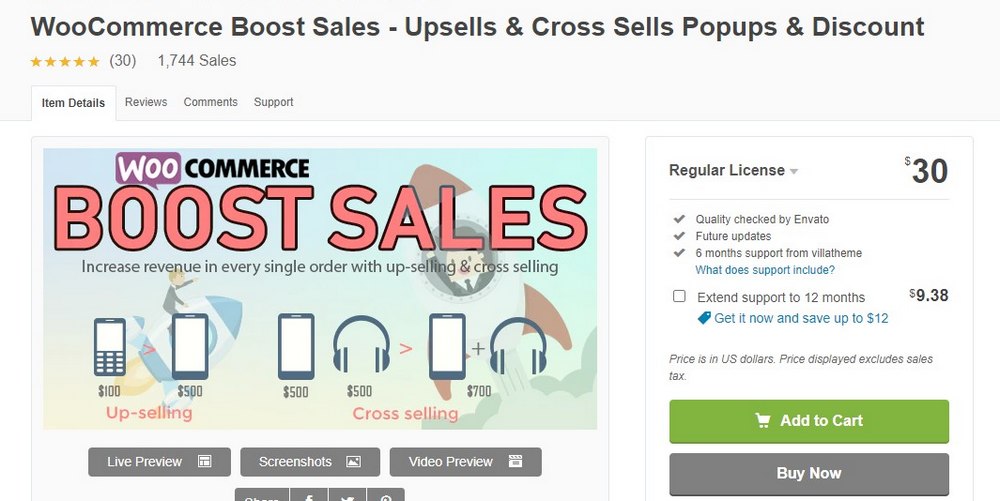 Price: $30
Best Feature: Upsell products
Upselling products is one of the most effective ways to boost sales in online stores. Sites like Amazon and eBay does this quite well. Use this plugin to add an upsell system in your own store to recommend similar products to customers.
Why Use This Plugin?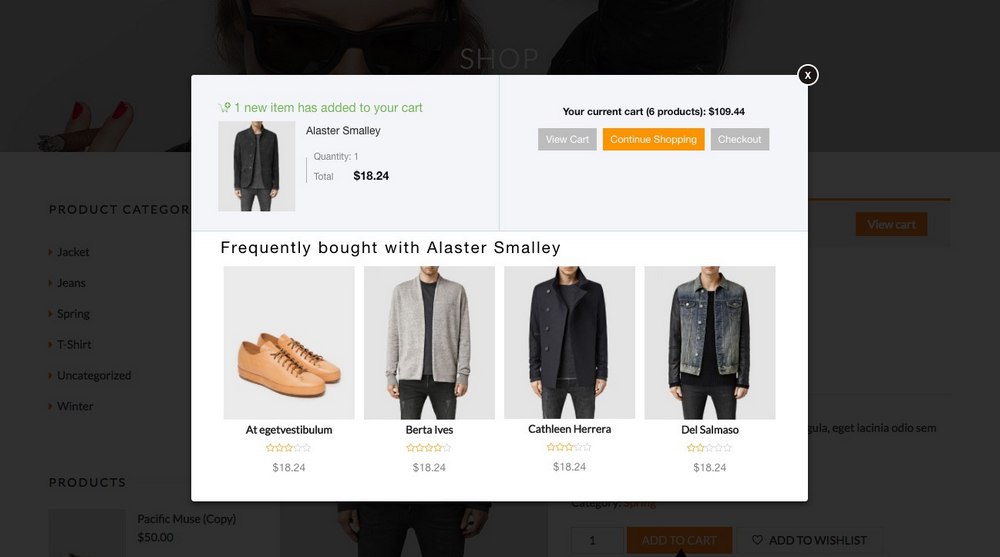 The plugin lets you promote similar products to your customers with popup messages during different stages of their shopping experience. It's a guaranteed way to increase sales.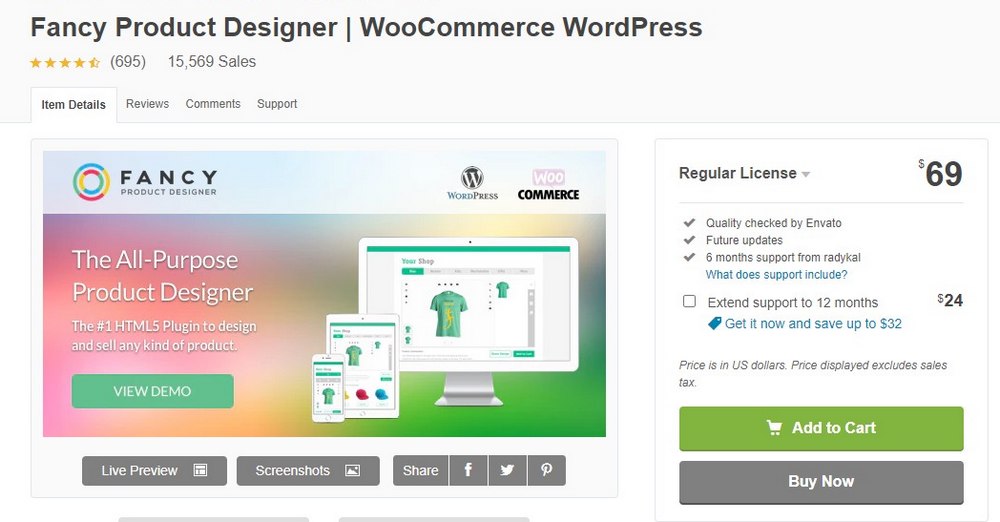 Price: $69
Best Feature: Let customers design their own T-shirts and clothing
If you plan on setting up a print shop online, this plugin will help add a product designer to your WooCommerce store. The plugin has a smooth front-end editor where customers can design their own T-shirts, posters, calendars, and much more.
Why Use This Plugin?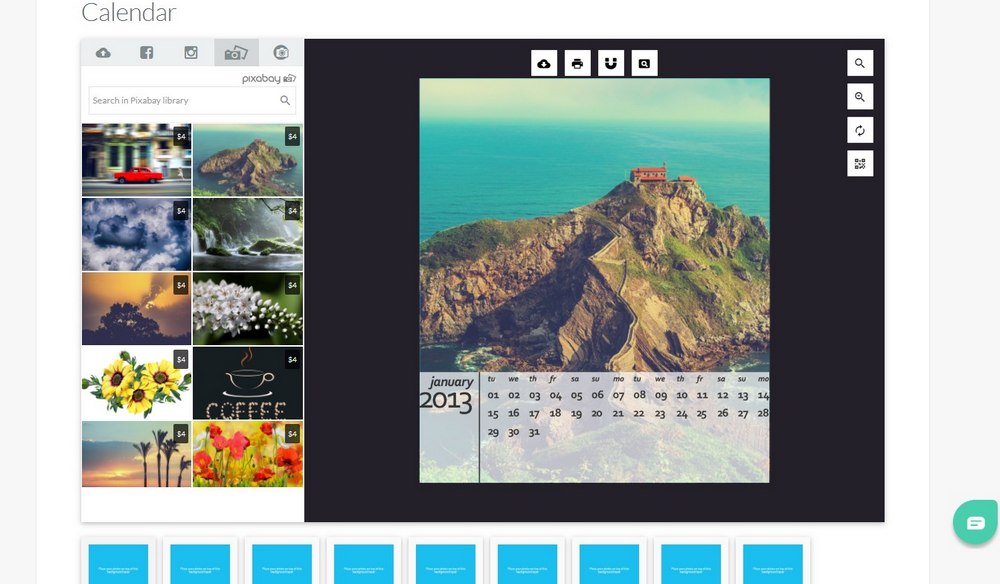 Fancy Product Designer is perfect for creating a startup or a business out of your WooCommerce store. Or even for setting up customizable print products in your online retail store.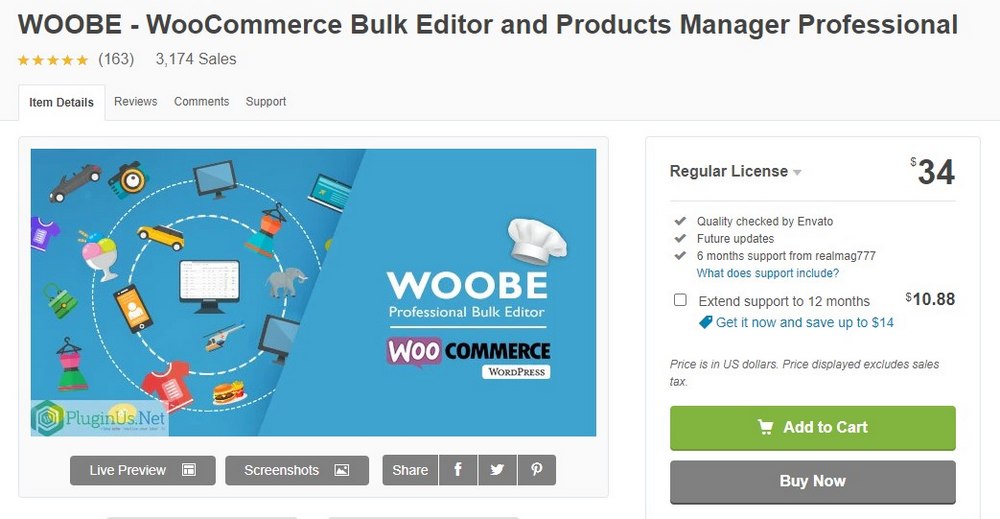 Price: $34
Best Feature: Bulk edit products in your store
Woobe plugin allows you to edit the attributes, tags, categories, and many other fields in your online store, multiple products at a time. It can help save you a lot of time when managing a store with a large product catalog.
Why Use This Plugin?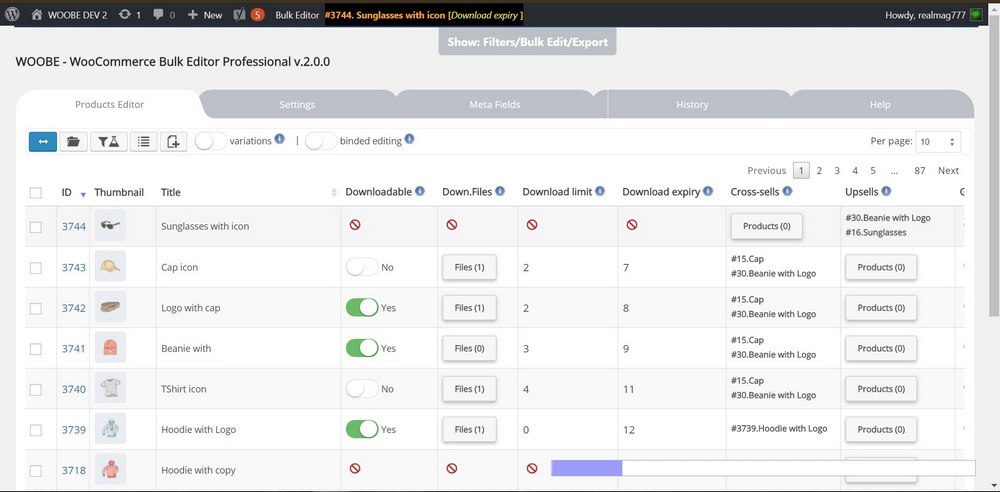 Imagine having to change the tags for a product that has multiple versions. You'll have to edit them one by one. Instead, when using this plugin, you can edit them all at once.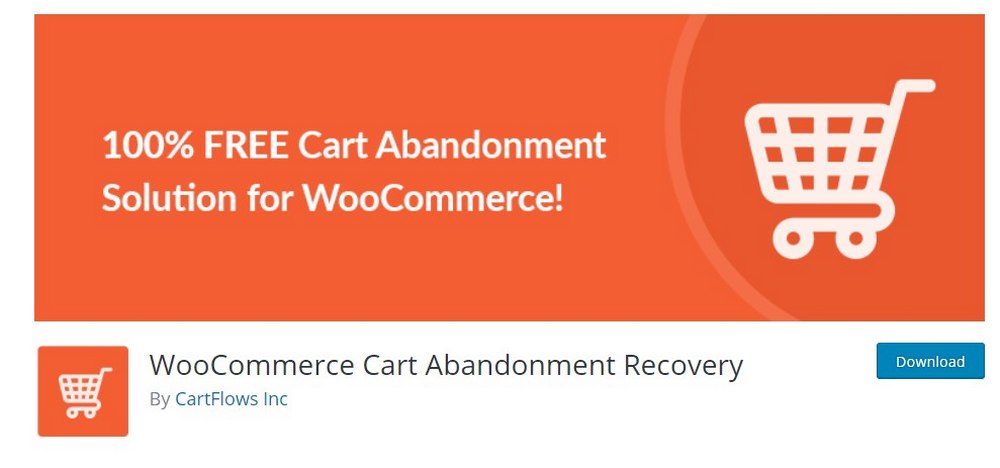 Price: Free
Best Feature: Notify customers when they abandon a shopping cart
Just as the name suggests, this plugin helps you track abandoned shopping carts on your website and try to get those customers to come back to your website. This is done by sending a series of email notifications to the customer.
Why Use This Plugin?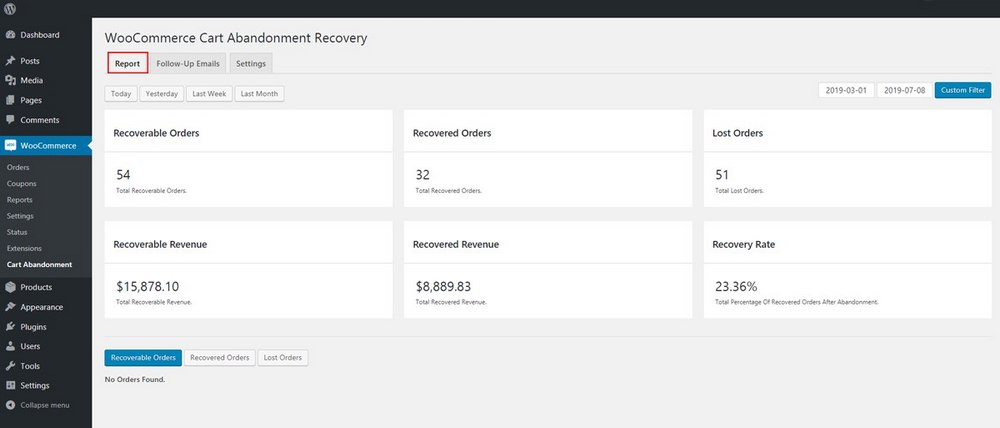 This plugin is fairly easy to use and setup. You can set notification emails to be sent out at 1 hour, 24 hours, or 72-hour intervals. More importantly, the plugin is completely free to use.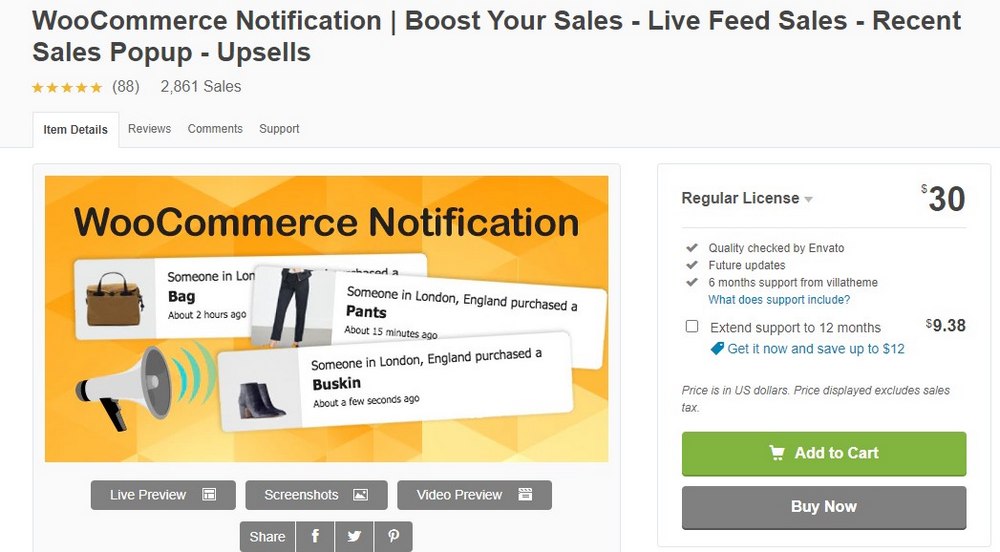 Price: $30
Best Feature: Create social proof recent sales notifications
Have you seen those notifications on eCommerce websites that show a message whenever buys a product? Well, this plugin allows you to add the same type of messages to your own online store.
Why Use This Plugin?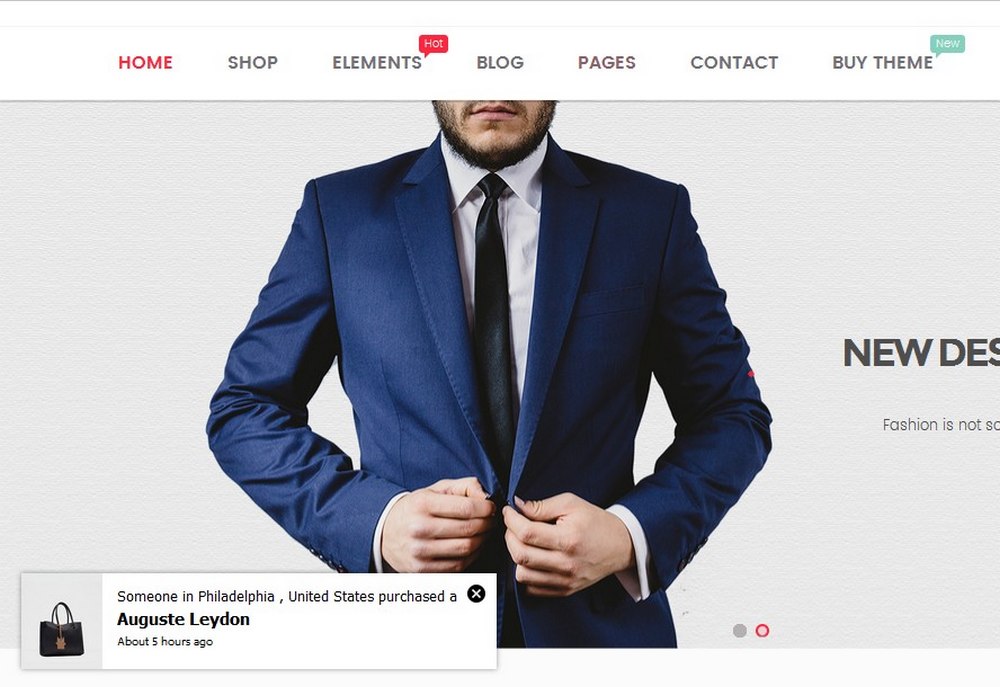 With WooCommerce Notification, you can add social proof to your store. To show that your products are trusted by others. It's also a great way to create a sense of FOMO (Fear of Missing Out).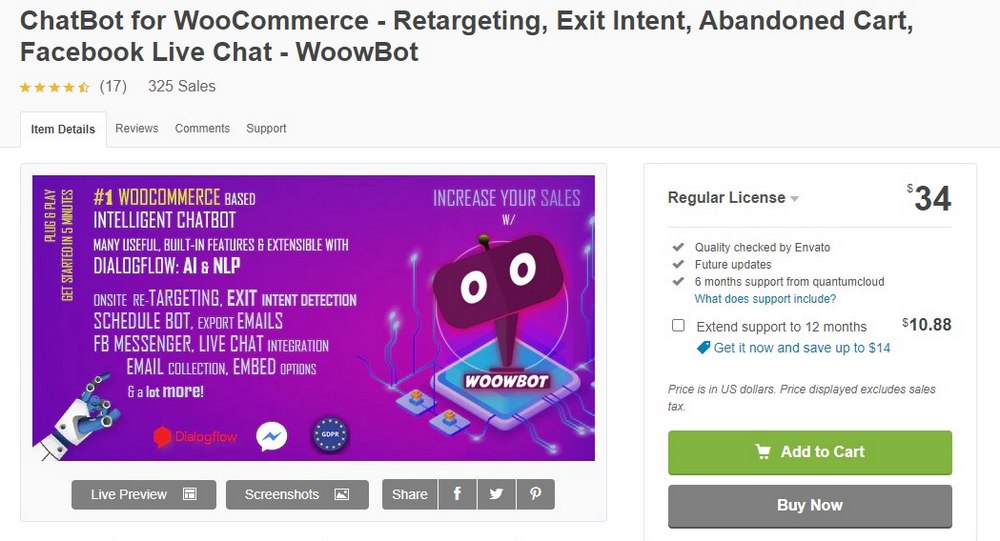 Price: $34
Best Feature: Adds a live chatbot to your store
A live chat system is a must-have for every online store. However, most shop owners don't have the time or the money to afford a live chat representative to be active all the time. But with this plugin, you can have a chatbot take charge of your live chat system.
Why Use This Plugin?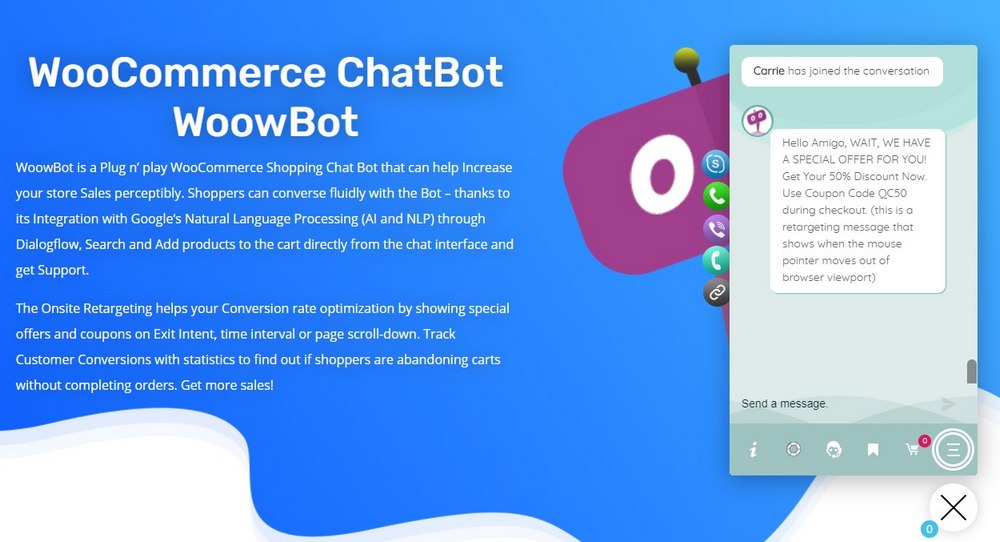 The plugin lets you create an intelligent chatbot or connect with Facebook to offer a convenient live chat service to your customers. It also helps you with retargeting and abandoned cart recovery as well.
In Conclusion
As you can see there are so many great plugins and extensions you can use to create a better online store with WooCommerce. Make sure to pick only the most useful plugins from this list and use them to your advantage.
Also, keep in mind that plugins aren't enough to make a successful store. You also need a great theme design. Browse our best WooCommerce themes collection or check out our exclusive themes bundle for inspiration.
Looking for WordPress hosting? We use Kinsta. They offer world-class WordPress hosting, built to keep your website fast, secure, and always online.