40+ Best Vintage WordPress Themes 2023 (Free & Pro)
We've collated our favorite vintage WordPress themes, with an old-fashioned, retro look-and-feel. Each is beautifully vintage but also packed with powerful features and functionality.
Vintage design is more popular than ever. It harks back to classic, old-fashioned visual aesthetics, but still brings modern, crisp lines and textures. The perfect combination of old and new (with a little bit of hipster styling thrown in for good measure).
So, what should you expect in our collection of these vintage-inspired WordPress themes? First and foremost, we've only chosen themes that pack all the functionality you'd expect from a modern theme. Everything you need will be included — sliders, multiple templates, easy importing of demo content, portfolio and gallery layouts, drag-and-drop page builders, and much more.
But when you look a bit closer, you'll notice the common thread of vintage style. Antique photos, old-fashioned flourishes, stylish serif typefaces, and a liberal helping of retro style. We've chosen themes that don't go "full vintage" — they aren't so far down this design trend that they aren't useful for a professional website. But they thread vintage style throughout, and use it to build a timeless look-and-feel that you'll love!
Take a look at our guide on how to create a vintage website with WordPress, our tips for building great vintage websites, then dive into this beautiful collection of themes.
5 Tips for Building Great Vintage Websites
There's a reason why vintage design is so popular in website design. It's mainly because vintage designs can create a timeless look for a business and brand. Use these simple tips to create a similar experience with your website.
1. Vintage vs Retro Design
Before you start designing a vintage website you should understand the difference between vintage and retro design. Since both these design categories are quite similar it's easy for anyone to get confused. But vintage and retro designs are actually quite different.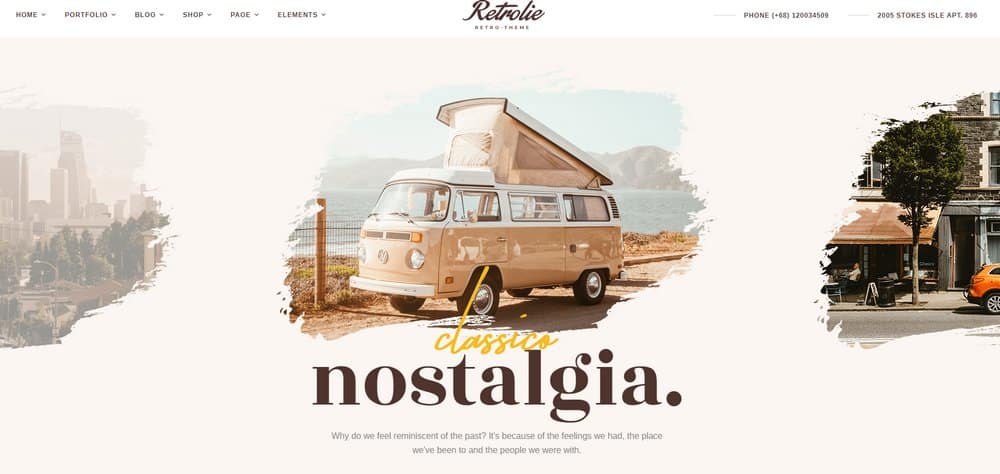 Vintage design refers to the designs that are inspired by the early 1900s to mid 20th century. Art deco, letterpress, and many other early design trends belongs in the vintage category. Retro design are the designs inspired by pop culture and the media from the early 1960s to 1990s.
You can mix these two design trends together to create your own unique vintage-retro design styles. But, knowing the difference will help you get a better understanding of which path is more suitable for your brand.
2. Create a Vintage Color Palette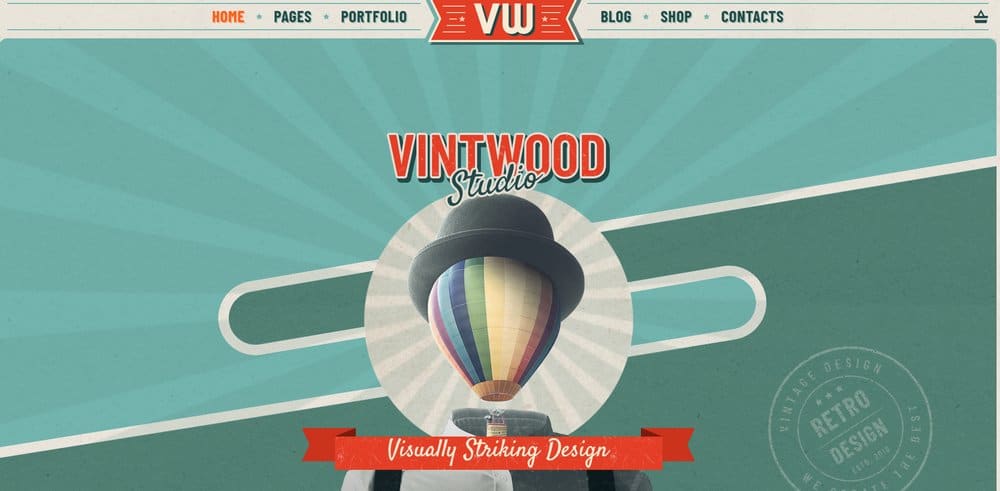 If there's one thing that's common in vintage design that's the color palette. Vintage designs usually have very light and almost washed-out colors that remind us of a time where things were simpler.
Depending your brand and industry, you should also create a similar color palette for your vintage website.
3. Use Vintage Fonts
Fonts also play a very important role in vintage website design. Imagine making everything look vintage while using the default font from the theme. It's not going to make your design look professional.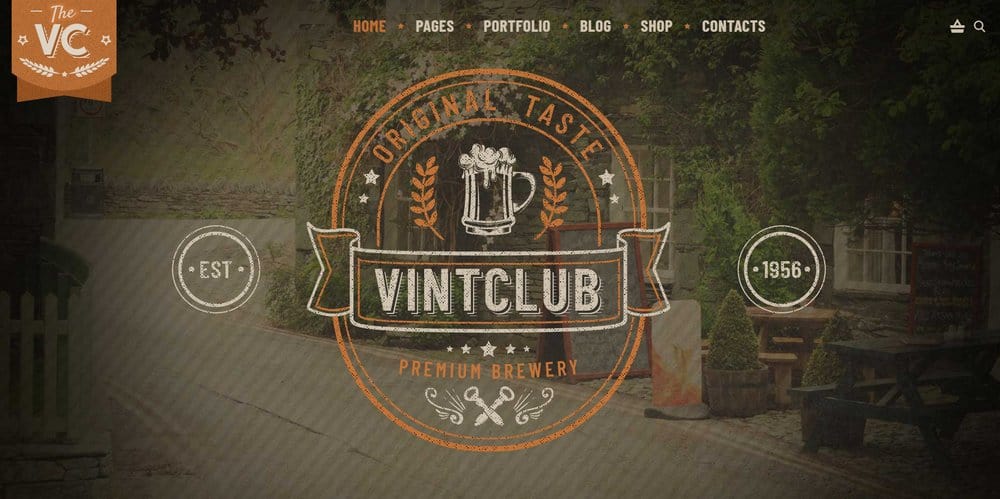 Use custom vintage fonts to create website headers and titles. Google Fonts library also has a few great retro and vintage fonts you can integrate and use with your website.
4. Pick Images Carefully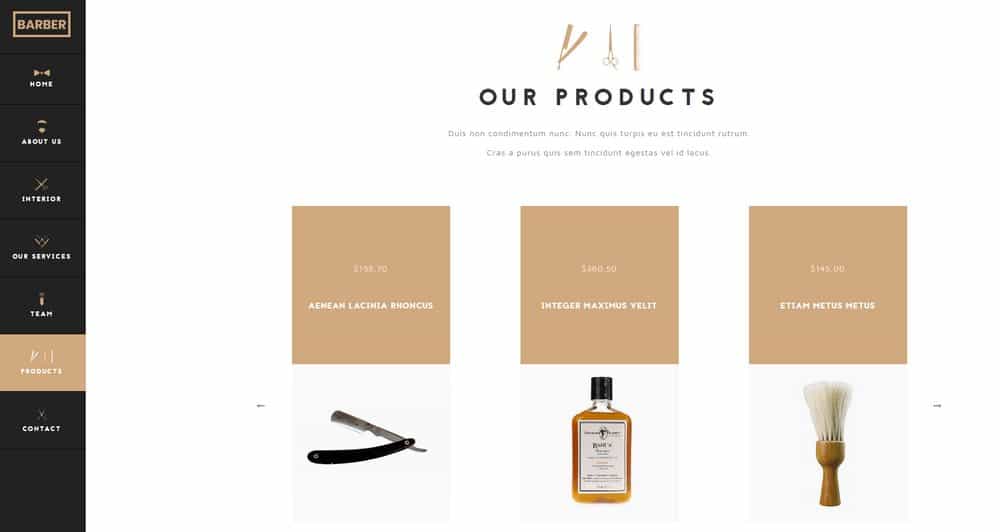 Images make your website design more visually appealing, but when it comes to vintage design you need to pick images more carefully. Even if you have to use modern photos and product images on a vintage website, consider applying a vintage filter effect to make the images fit in with your website's overall theme.
5. Add Some Modern Elements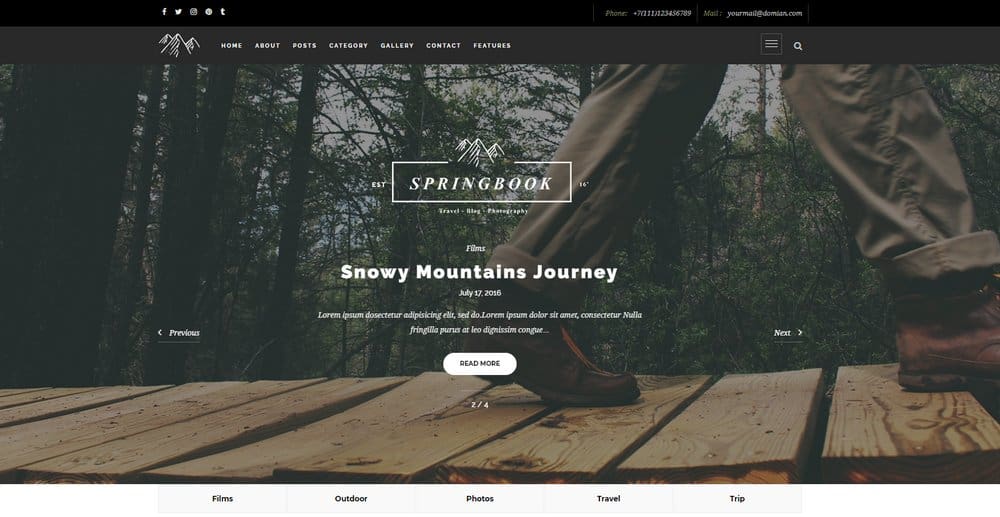 Unless you're designing a website for a competition, you don't have to make your vintage website look authentic to the letter. It's perfectly fine to add a few modern elements to create a unique experience with your website. Many brands, like Hermes, does this well.