35+ Best Social Media WordPress Themes & Plugins 2022 (Free & Pro)
If you want to integrate your website with sites like Facebook, Instagram, Twitter, and more, then this collection of the best social media WordPress themes and plugins can help.
The tools in this collection have been included because they have useful features to help promote your WordPress website on social media, display links to your social media profiles to grow your following, and display content from your social media feeds on your site, plus a whole lot more.
Some of the social media WordPress plugins in this collection can add interesting and useful features to your site, such as social sharing button, buttons that let your visitors start chatting with you via Facebook Messenger, WhatsApp, and other services, as well as plugins that require your visitors to share your content before they can access your content.
The social media WordPress themes featured here can do everything else you'd expect from premium templates. Every theme includes at least one pre-built website demo that can be imported into your site in a few clicks. They are all also highly customizable, with detailed themes options and settings. Some themes include drag-and-drop page builder plugins too, to help you get really creative with your website.
These themes can be used for a range of purposes, but they all include a good amount of social media features or integration options. So whatever type of website you're creating, you're sure to find a suitable theme here.
WordPress Social Media Icons Plugin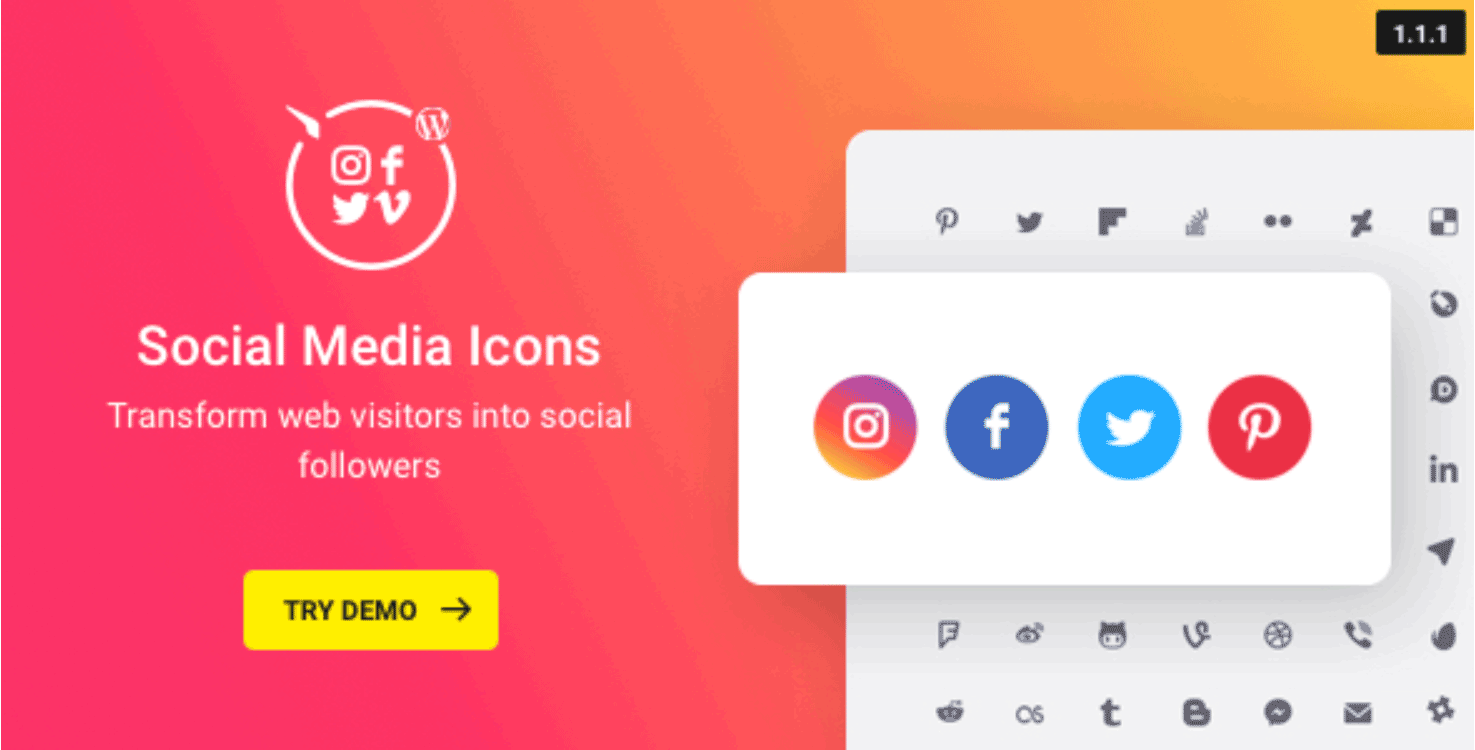 WordPress Social Media Icons will give you the ability to quickly add social network buttons to your website. The icons cover over 50 social media networks and can help you direct more of your visitors to your accounts on these sites and hopefully grow your following. There are plenty of icon styles to choose from as well as customization options to ensure they look right for your site.
Social Timeline – WordPress Social Stream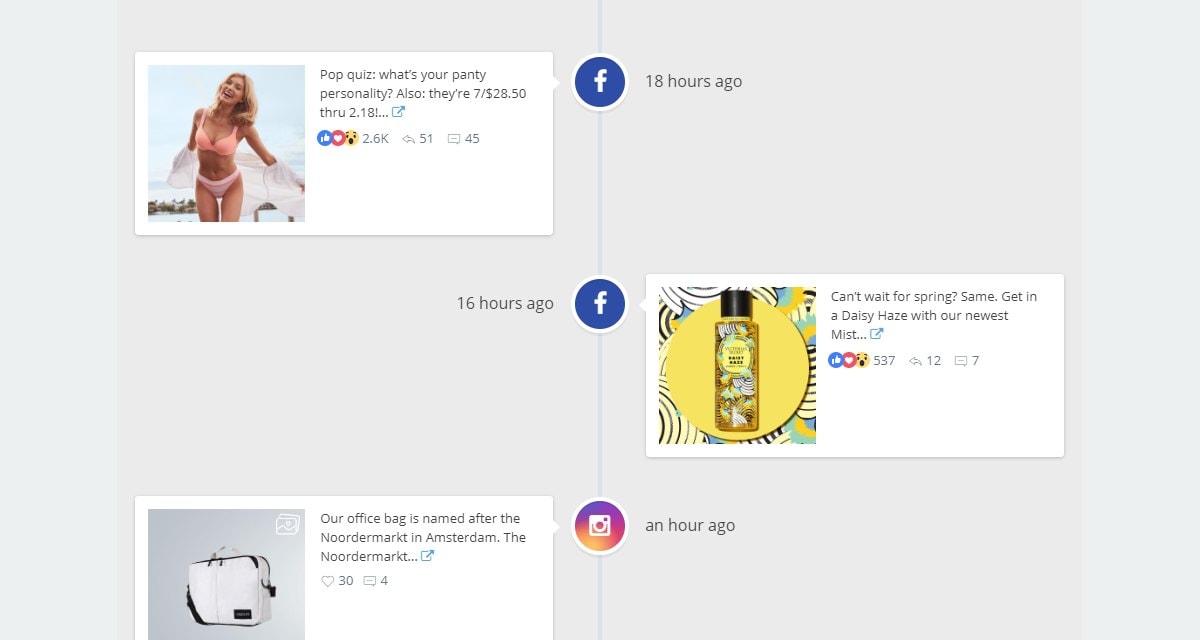 This plugin does just what its name suggests. It allows you to integrate your social network and create a timeline using the posts you've created in different social networking platforms. The plugin supports all major social channels, including Instagram, Facebook, Twitter, and YouTube.
ARSocial – Social Share Buttons & Social Locker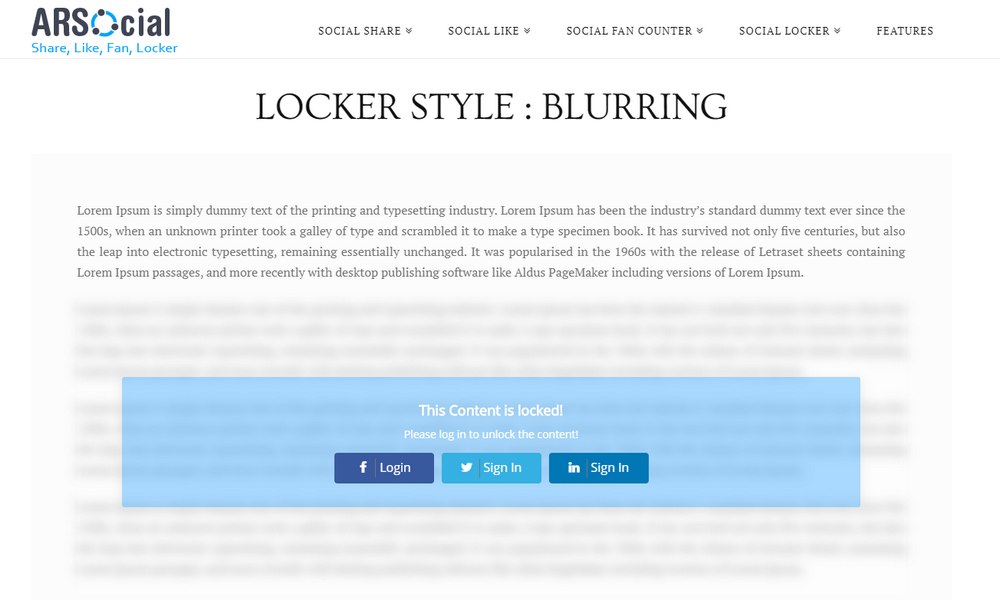 ARSocial is a multipurpose WordPress plugin you can use to add a set of stylish social sharing buttons to your website. It supports multiple styles of share button designs. One of the unique features of this plugin is it also has a social locker system that allows you to lock your website content and ask to share the page to unlock the content. It even has a social sign-in locking system as well.
Instagram Testimonials Plugin for WordPress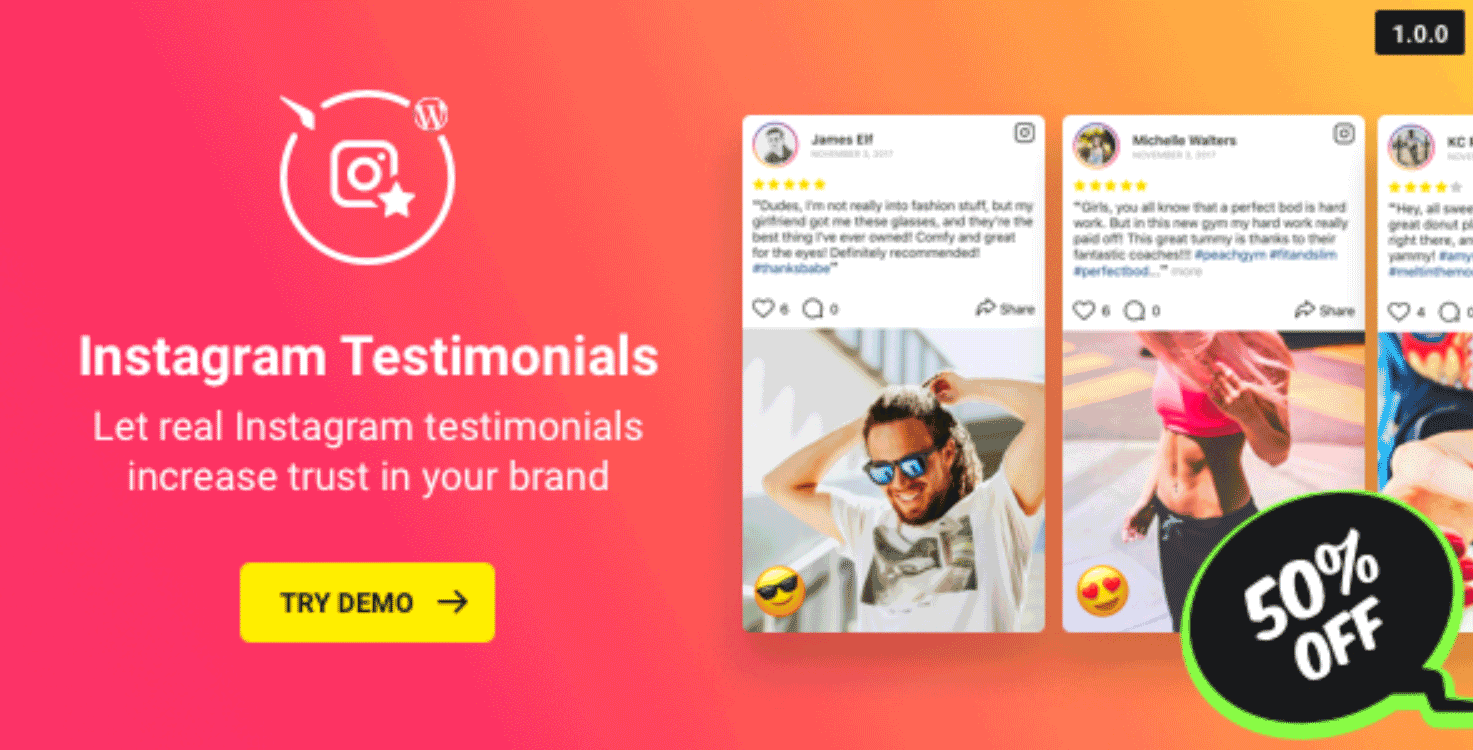 Instagram Testimonials Plugin for WordPress can help you publish feedback from your clients, customers, and followers that's posted on Instagram on your WordPress website. If you want to add some social proof to your WordPress website and make the most of any positive feedback and reviews you receive on Instagram, this highly configurable plugin is for you.
Venta Social Media Contact Button WordPress Plugin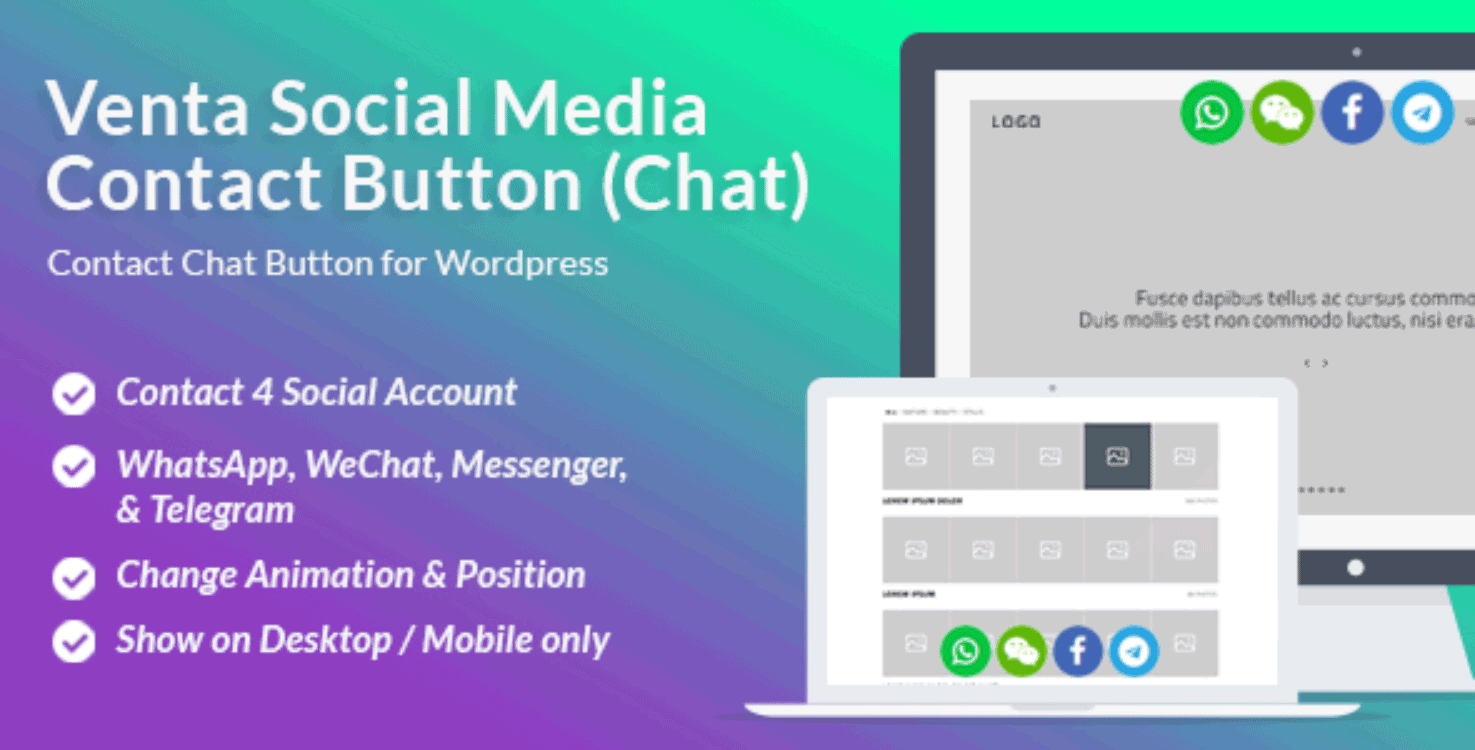 Venta Social Media Contact Button is an interesting plugin that gives your website visitors a quick way to get in touch with you via social media. WhatsApp, WeChat, Messenger, and Telegram are the platforms that are supported and once you've added this plugin to your site, your visitors can click on the appropriate icon to start a live chat with you. This useful social media WordPress plugin is easy to customize and genuinely adds a useful feature to your website.
ClickOn Icons Social Media WordPress Plugin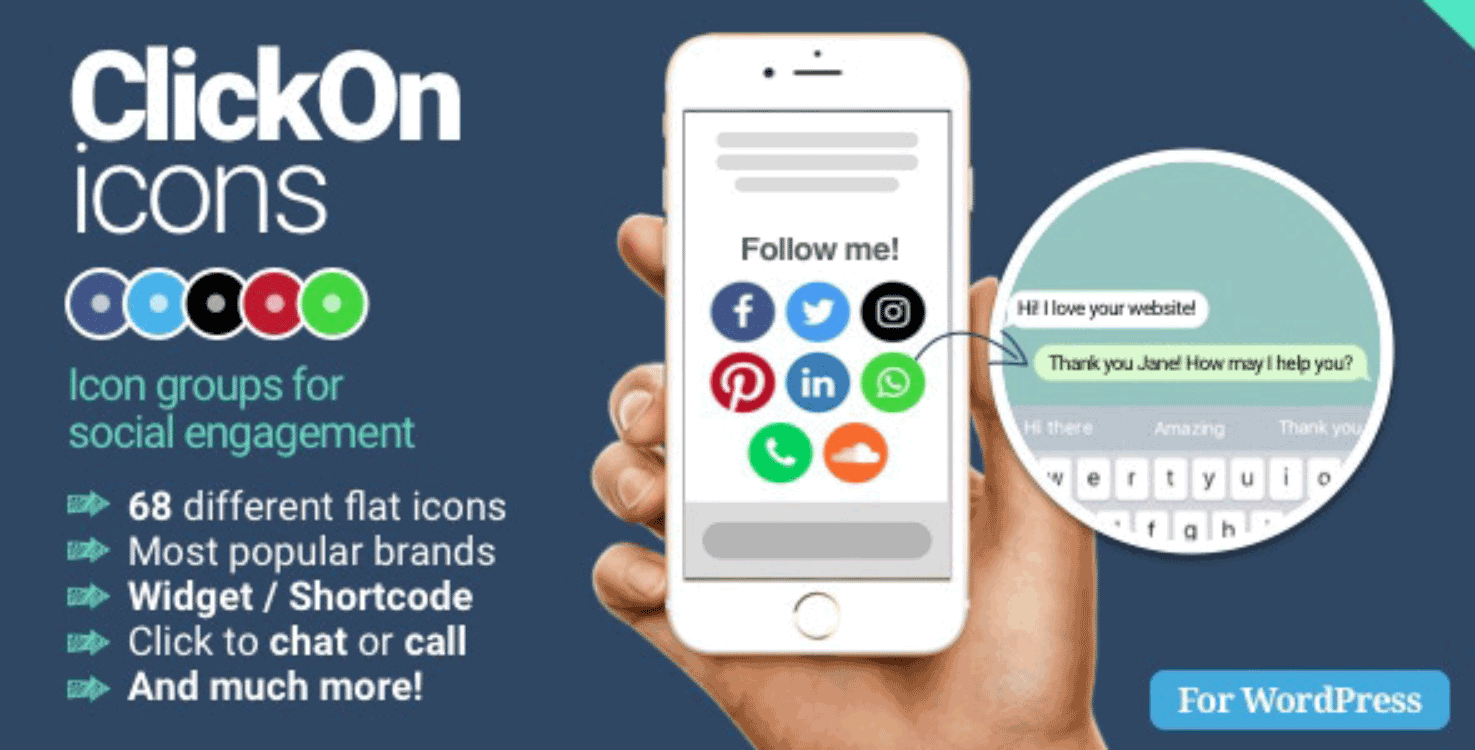 ClickOn Icons is something of a multi-purpose social media WordPress plugin. Once you've chosen which icons you'd like to display on your website, your visitors can then start a chat, a call, visit your social media profile, or send an email, depending on how you've configured this plugin. If you want to make it as easy as possible for your audience to get in touch or follow you elsewhere, the ClickOn Icons plugin is worth checking out.
Aparg SmartSocial WordPress Plugin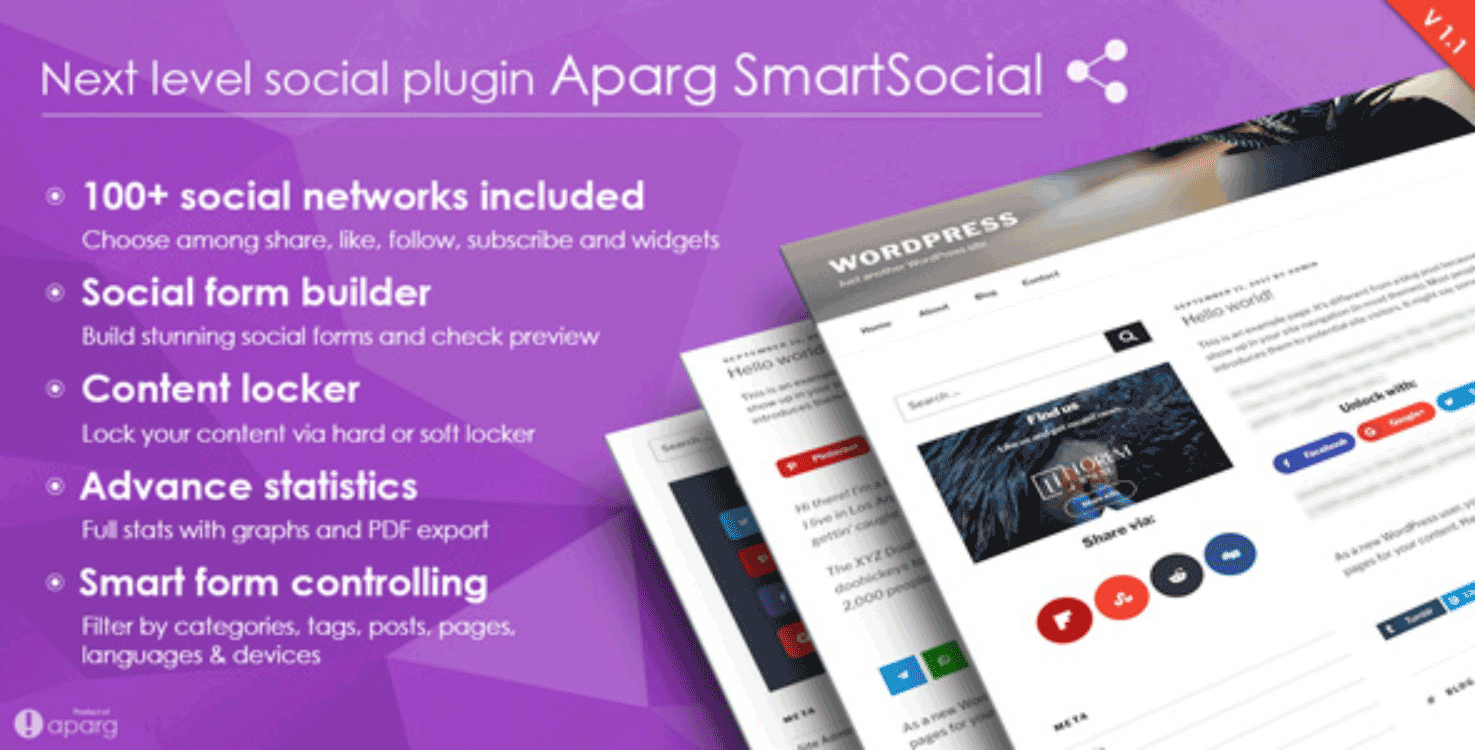 Aparg SmartSocial can add a range of social media features to your WordPress website. From share buttons and profile links to content lockers, this plugin can help you grow your social media following and promote your content on networks like Facebook, Twitter, and Instagram. The content locker feature should come in handy if you'd like to persuade your visitors into sharing your posts and pages before they can access a specific reward.