65+ Best Script & Cursive Fonts 2024
If you're looking for the perfect script or cursive font for your latest project, you've come to the right place. In this collection, we feature some of the best professional script and cursive fonts available today.
Script and cursive fonts are the perfect choices for designing various types of greeting cards, business cards, invitations, and more. The beautiful handmade and flowing designs of these fonts make the typography of any design look more personalized and creative. As if they were written by hand.
If you're a designer who does a lot of print design works or someone working on a personal project, whether it's digital or print, it never hurts to have your own collection of script and cursive fonts to use whenever you need them.
The fonts in our list are handpicked to match various types of projects. We made sure to include a wide variety of font designs to suit all your needs. Make sure to add them to your own fonts collection.
Get every varied font and typeface you could ever need with one simple subscription. From just $16, get unlimited access to thousands of fonts, typefaces, graphics, templates, photos and illustrations.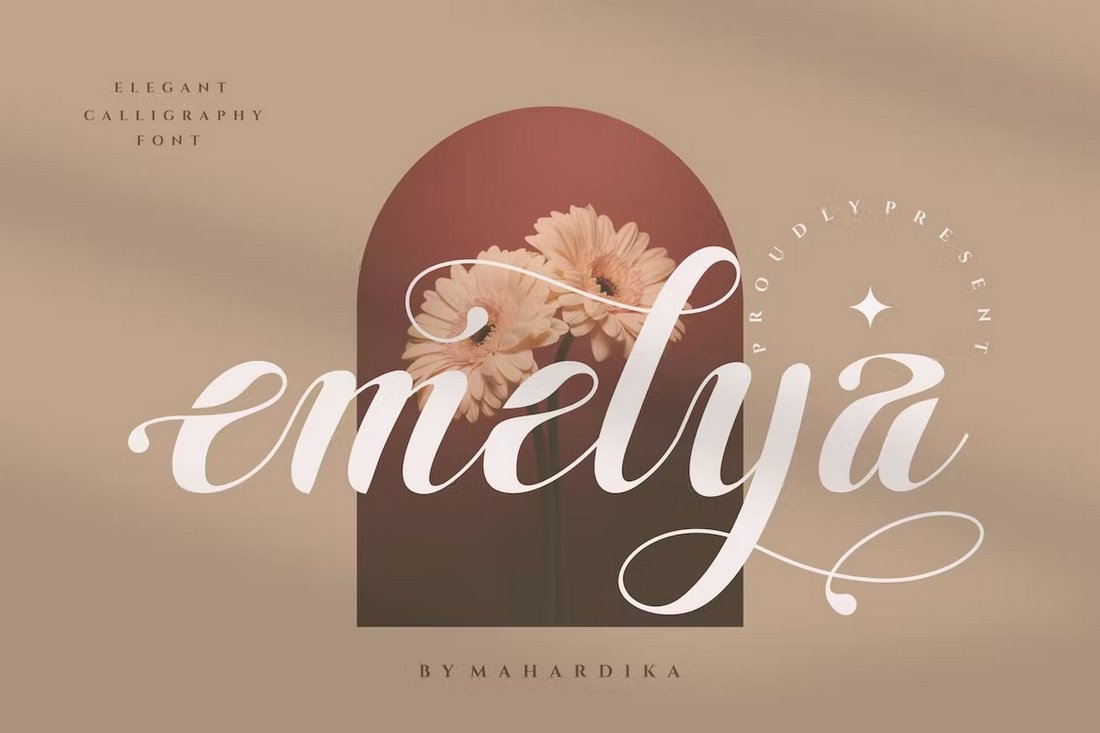 Emelya is an elegant calligraphy-style script font that comes with a beautifully flowing design. This font is perfect for all kinds of branding and business designs. It's suitable for website headers, social media, wedding invitations, and so much more as well.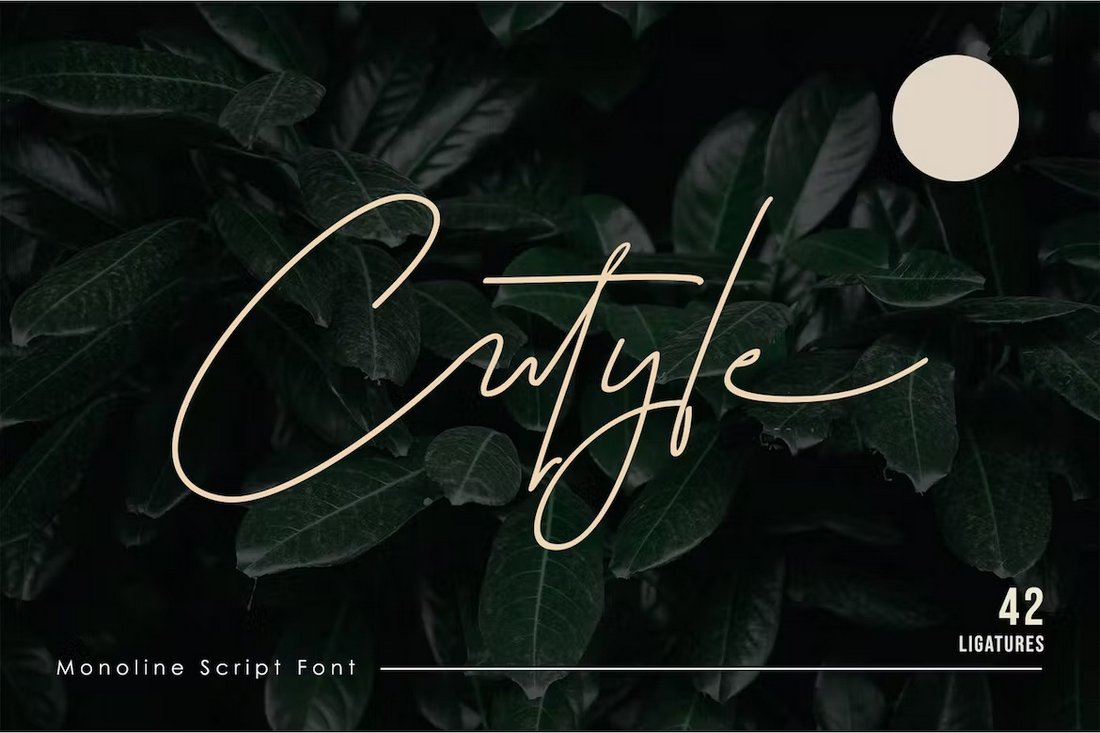 If you're working on a stylish business card design, be sure to give this script font a try. It has the perfect look and feel for designing titles and signatures for professional designs. The font includes ligatures and alternate characters as well.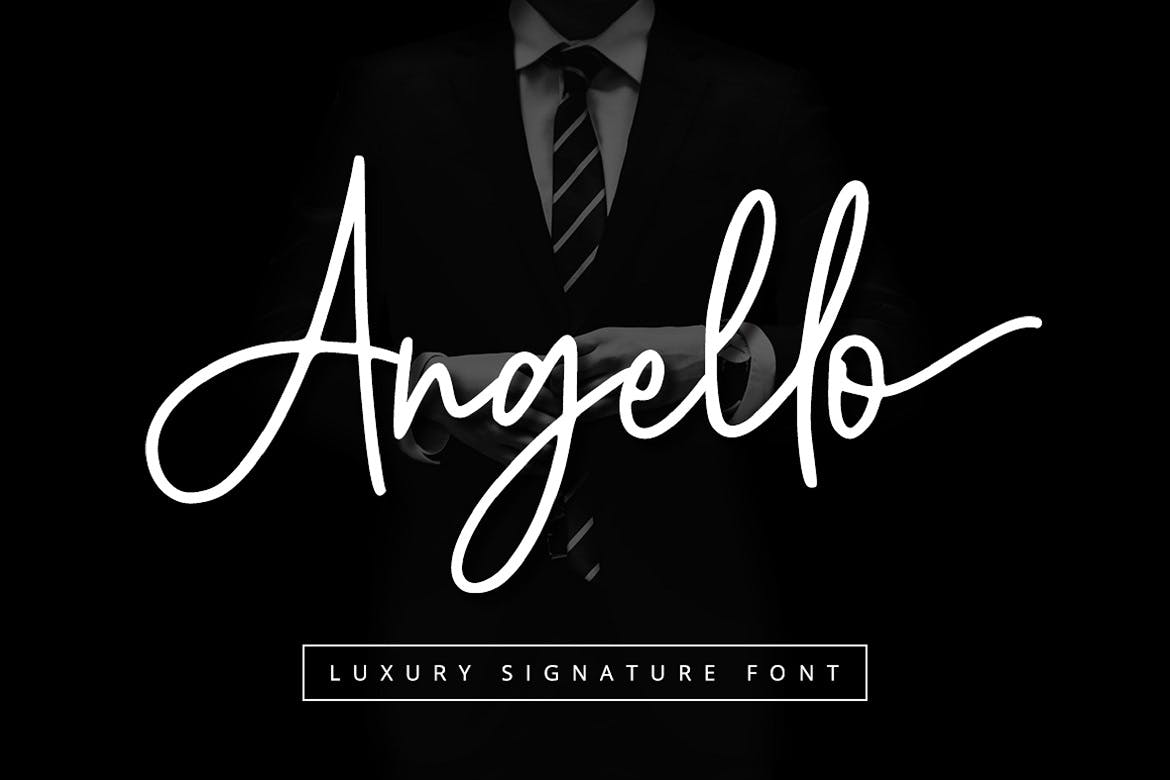 The Signature Cursive Font, Angello, offers a blend of simplicity and elegance, ideal for captivating your audience across multiple platforms including websites, social media, and printed materials. Its pleasing handwritten design comes with multilingual support, ligature support, a full punctuation and numerals set and it's fully compatible with Adobe Suite, Microsoft Office, KeyNote, and Pages. Easy to use with software capable of reading OpenType fonts, Angello adds a sparkling touch to your branding.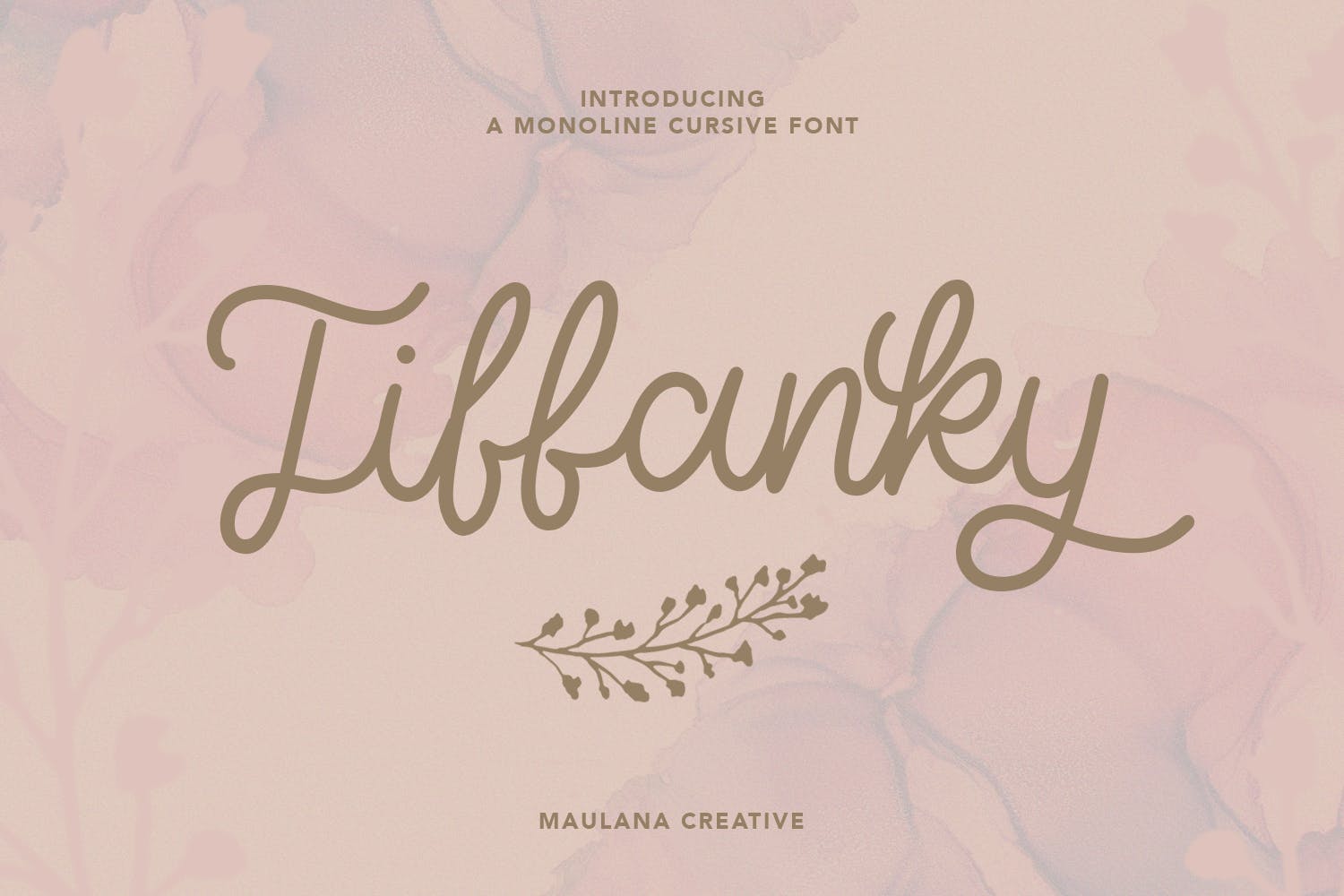 Tiffanky Monoline Cursive Font is a classy, casual font inspired by 1980's sign boards. Featuring clean, monoline strokes and alternate lowercase ligatures, it supports over 100 languages. This easy-to-install font is perfect for creating logos, stationery, and other design projects. It imbues your work with a unique, handcrafted feel. Tiffanky Monoline Cursive Font includes OTF and TTF formats and is provided by Maulana Creative.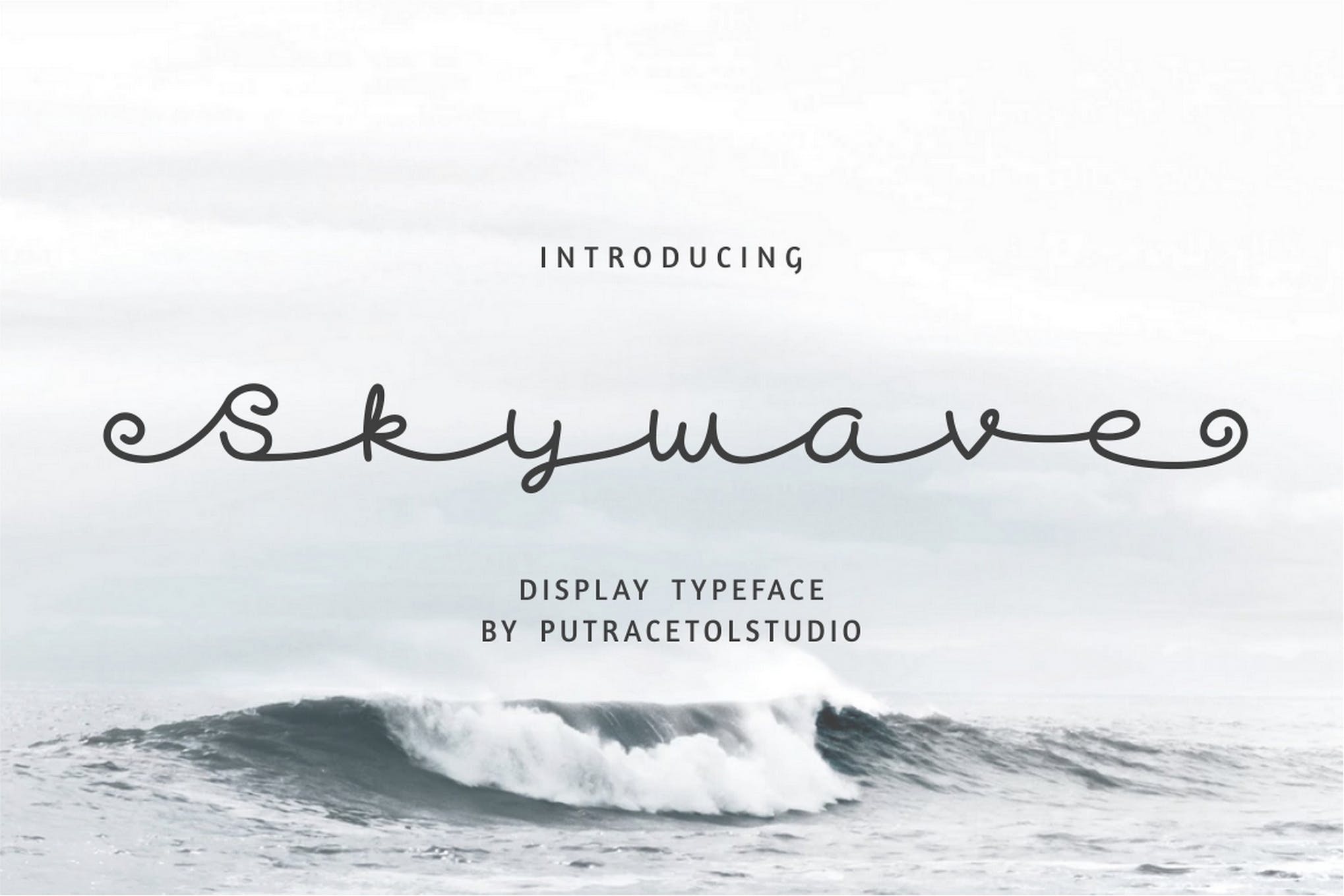 Skywave Cursive Font is a captivating display typeface, inspired by the natural curvatures of ocean waves. This typeface is versatile, perfect for use in logos, headlines, merchandise branding, and even social media posts. The Skywave font package includes different formats (otf, ttf, woff) and features including uppercase, lowercase, alternates, numbers, punctuation and symbols to cater to various design needs.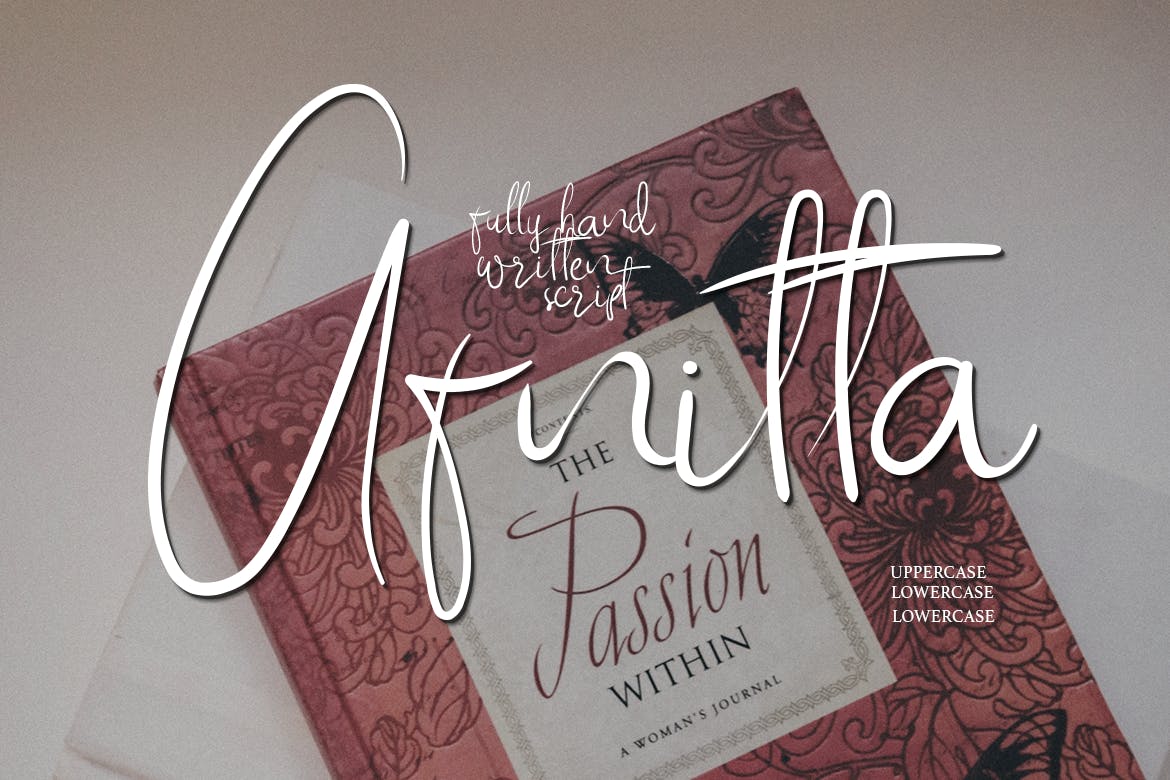 Afnitta Font is a beautifully elegant cursive typeface, bringing a unique and lovely feel to any design. Ideal for uses ranging from logo designs and magazine layouts to social media posts and brochures, it features both uppercase and lowercase letters, numerals, and punctuation. Provided in TFF and OTF files, this is a versatile addition to any creator's toolbox.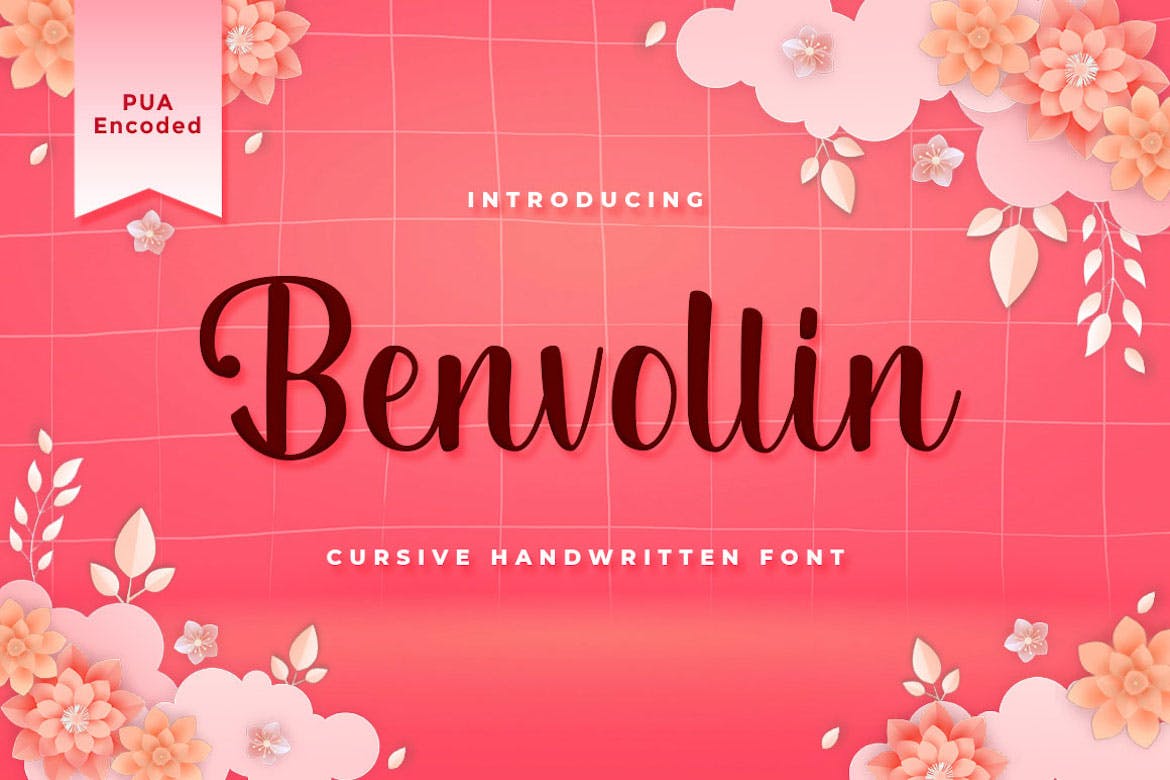 Benvollin Handwritten Font is a beautifully flowing, elegant cursive typography. Exhibiting a varying baseline and smooth lines, it infuses contemporary freshness with classic calligraphy. This font will elevate your projects, with easy access to its remarkable glyphs, stunning alternates, and swashes thanks to PUA encoding. Containing OTF, TTF, and WOFF files, it's a joy to use. Happy designing!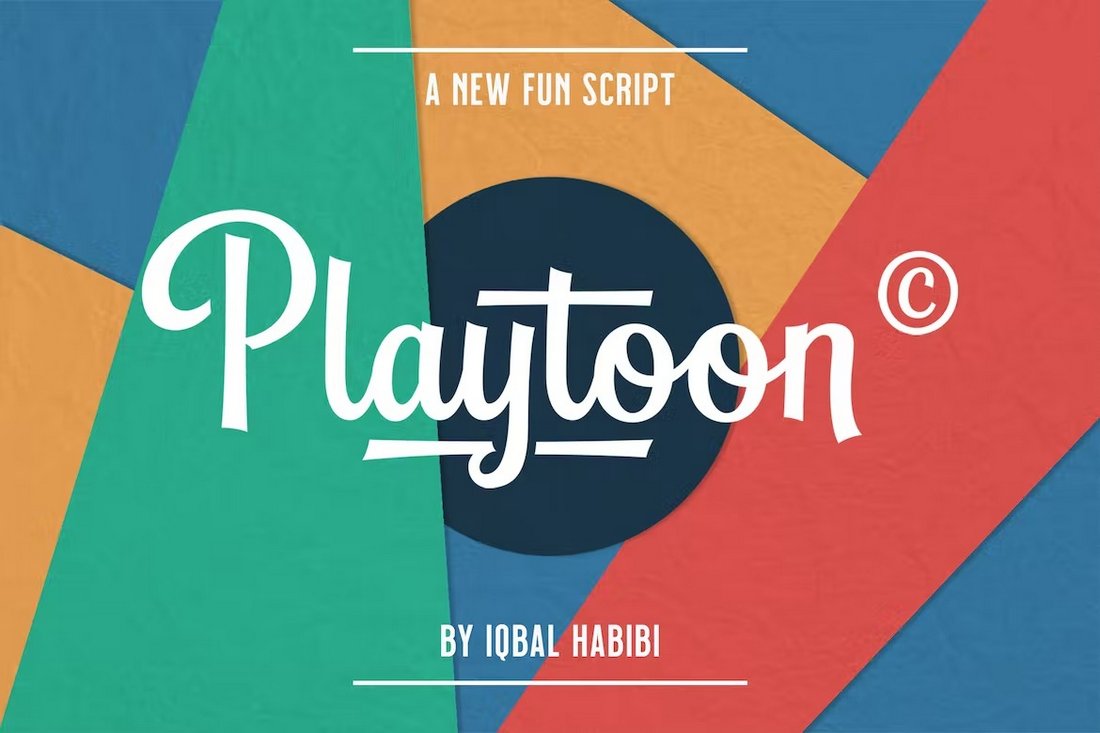 Just as the name suggests, Playtoon is a fun and playful font that comes with a set of script-style letters. This font is ideal for crafting fun-looking titles for posters, flyers, and even packaging designs.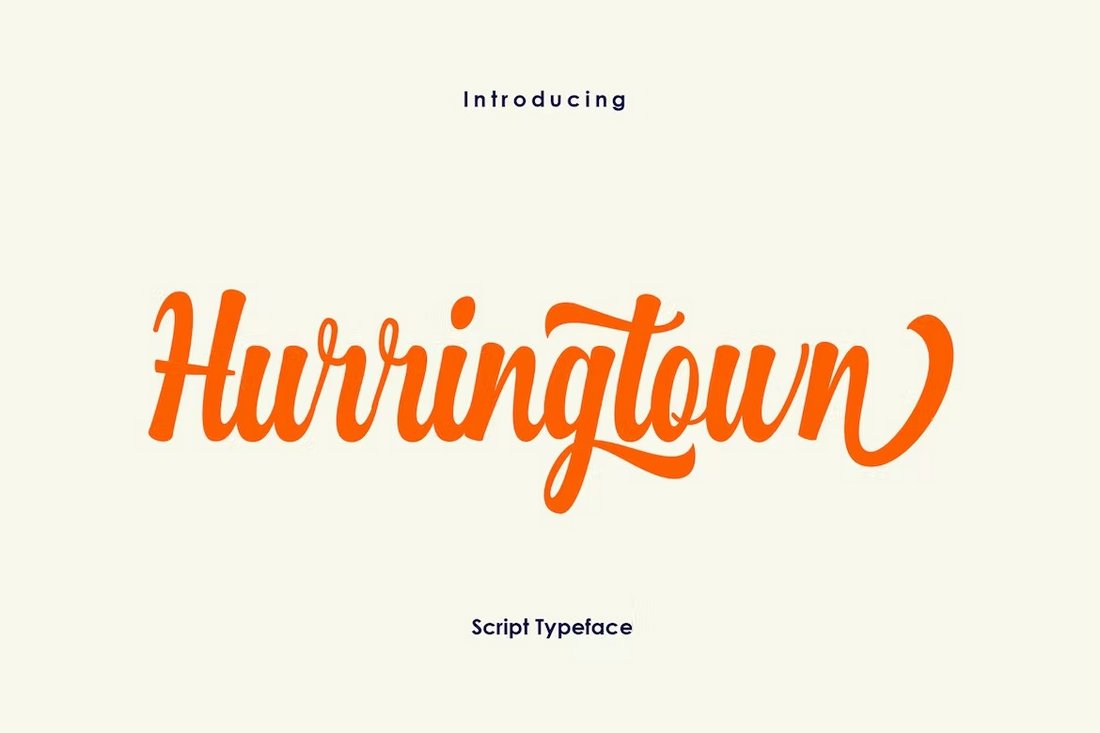 Hurringtown is a stylish script font with a unique style of design. This font has a great look that will fit in perfectly with label designs, branding designs, and even custom T-shirts. The font comes with alternates, ligatures, and multilingual support as well.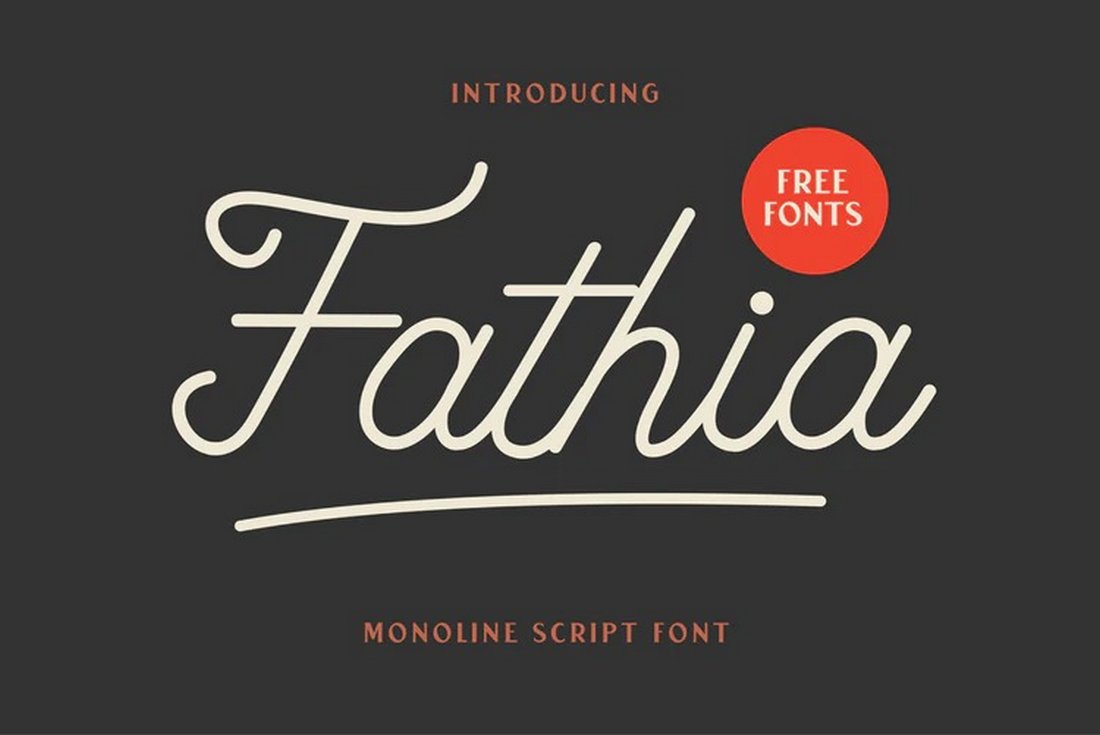 Fathia is a free monoline script font that features a vintage-style letter design. It comes with stylishly curvy letters that will add an elegant look to your titles. The font is free for personal and commercial use.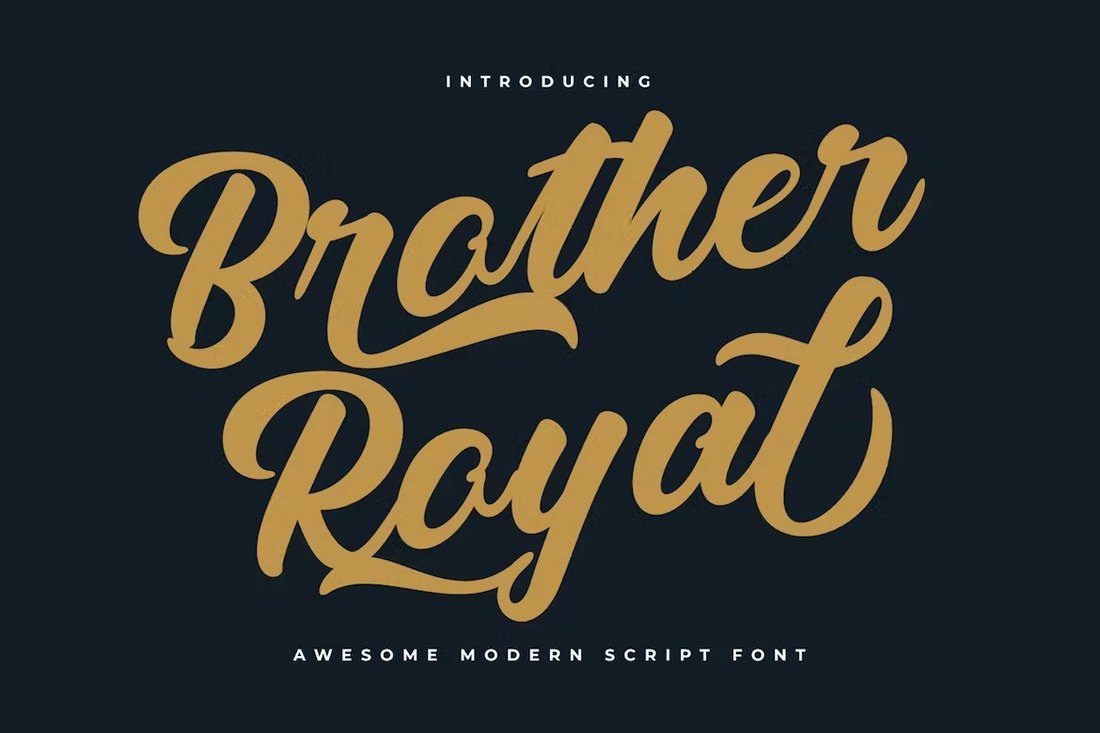 Brother Royal is a beautiful script font that lives up to its name. It features a truly royal-like letter design that will make your titles and headings look more amazing. The font includes more than 100 stylistic alternate characters, ligatures, and swashes as well.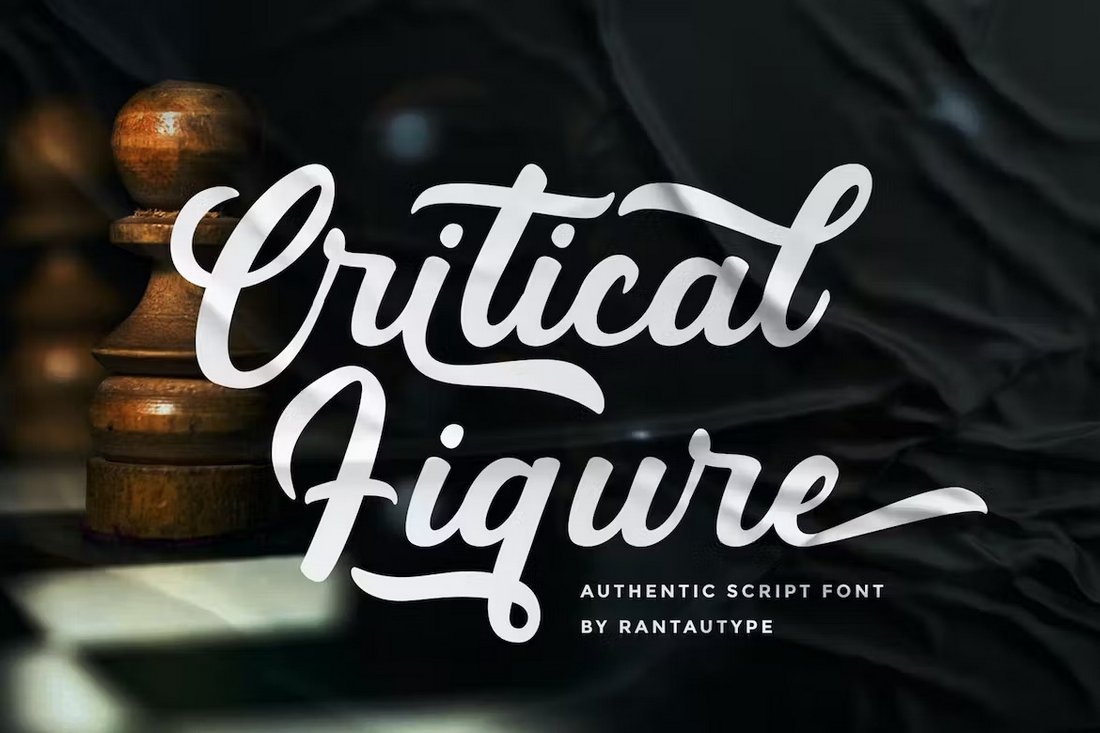 Critical Figure is another stylish script font that comes with a clean flowing letter design. This font is ideal for crafting labels, packaging designs, and custom T-shirts. It also has over 60 alternates and ligatures.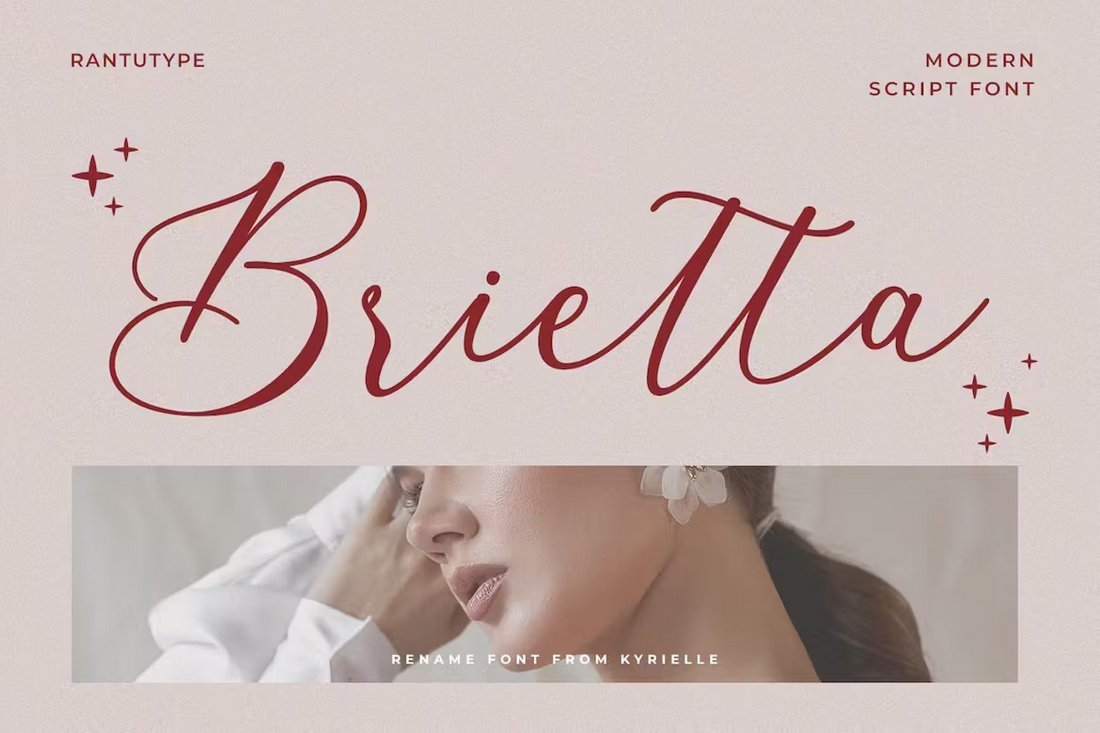 If you're working on a typography design for a fashion or lifestyle brand, this font will fit perfectly with your design. It features elegant script letters that will make your logos, headers, business cards, and social media posts look even more attractive.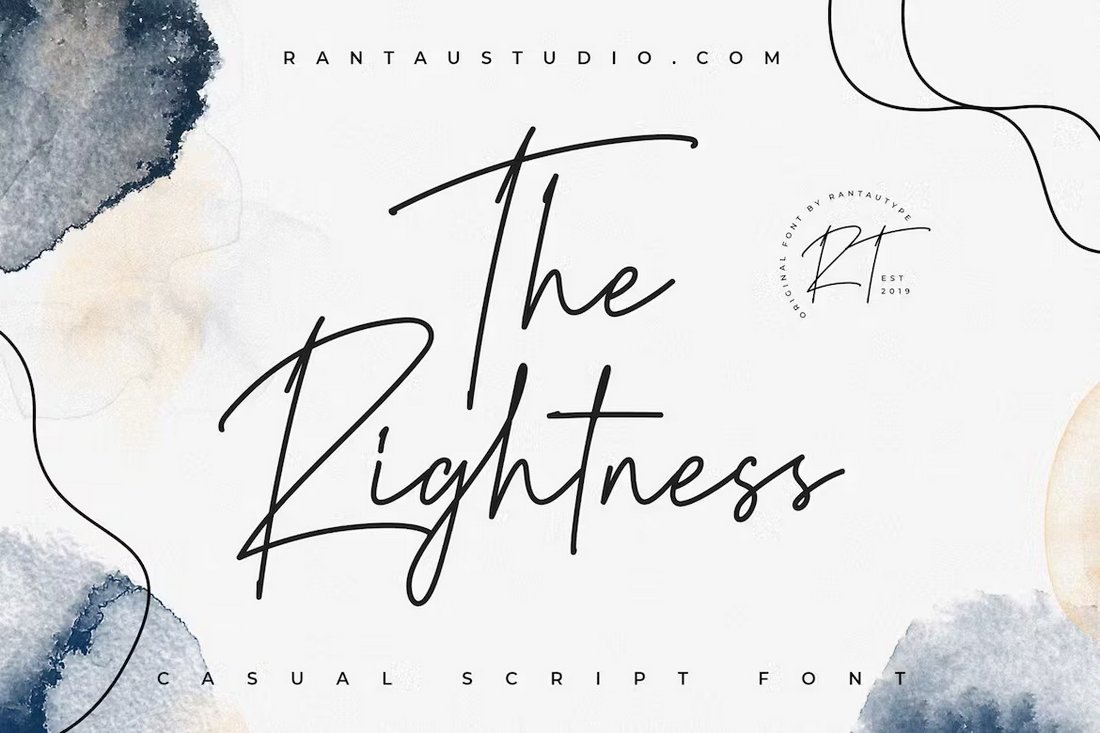 This script font features a thin and casual letter design that has the perfect look for crafting signature-style titles for business cards. The font includes lots of ligatures and swashes too.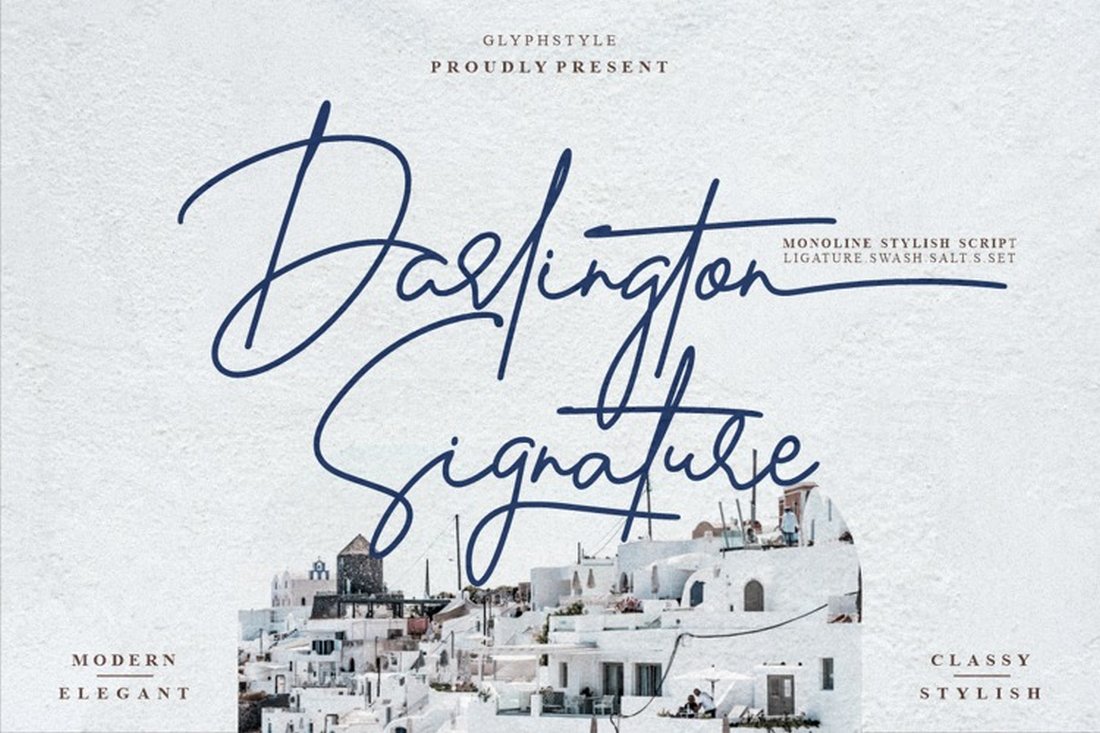 You can download this font for free to craft beautiful and classy signatures and titles for your projects. The free version of the font is available for personal use only.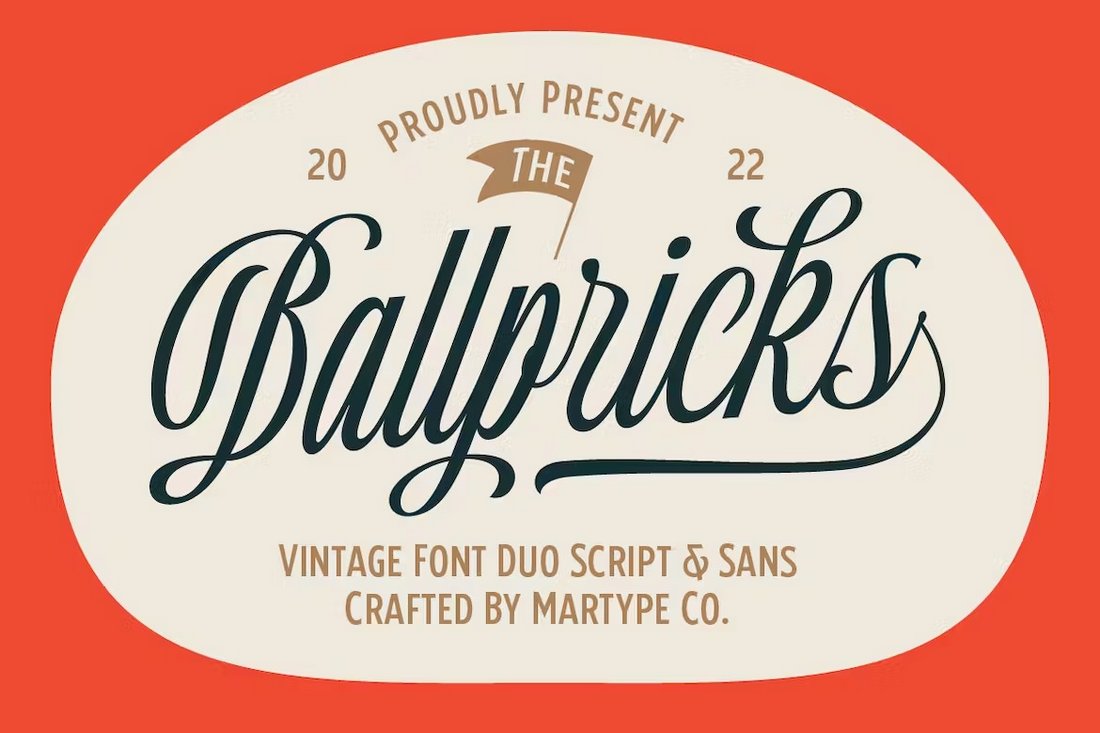 The vintage-style script letter design of this font will remind you of signage and posters from the good old days. The font includes two versions, including a script and a clean sans serif font.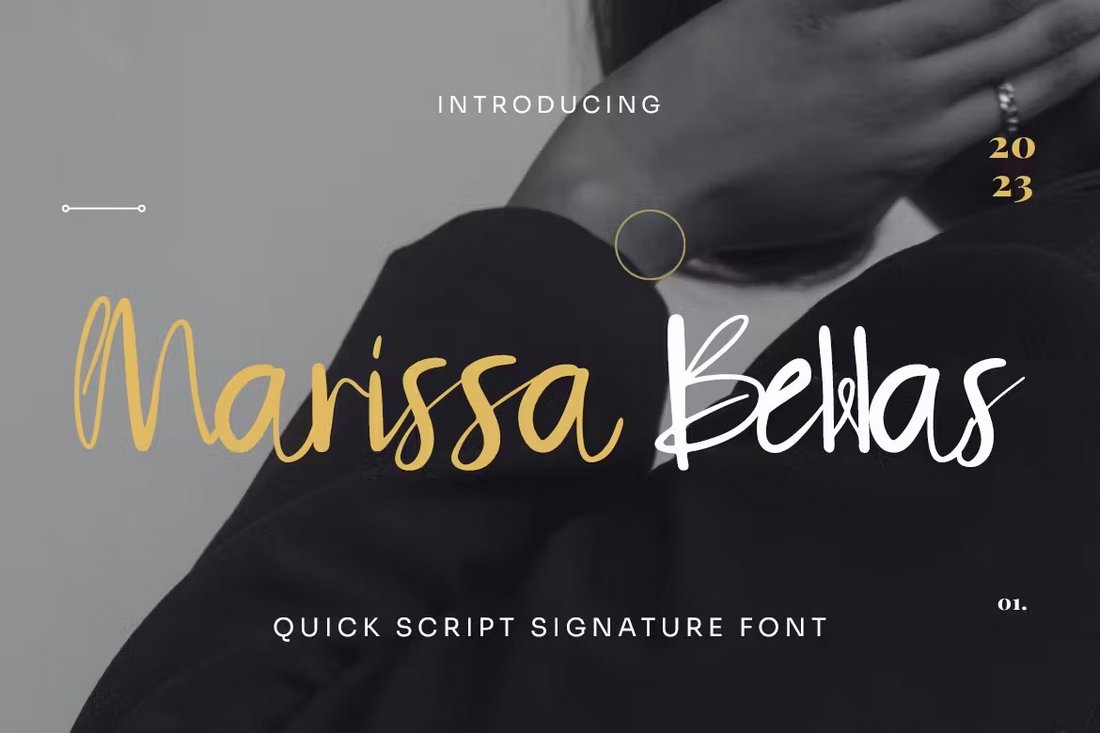 This script font comes with a signature-style letter design with a touch of handwritten elements. This combination makes it a great option for crafting unique business cards with a personalized look.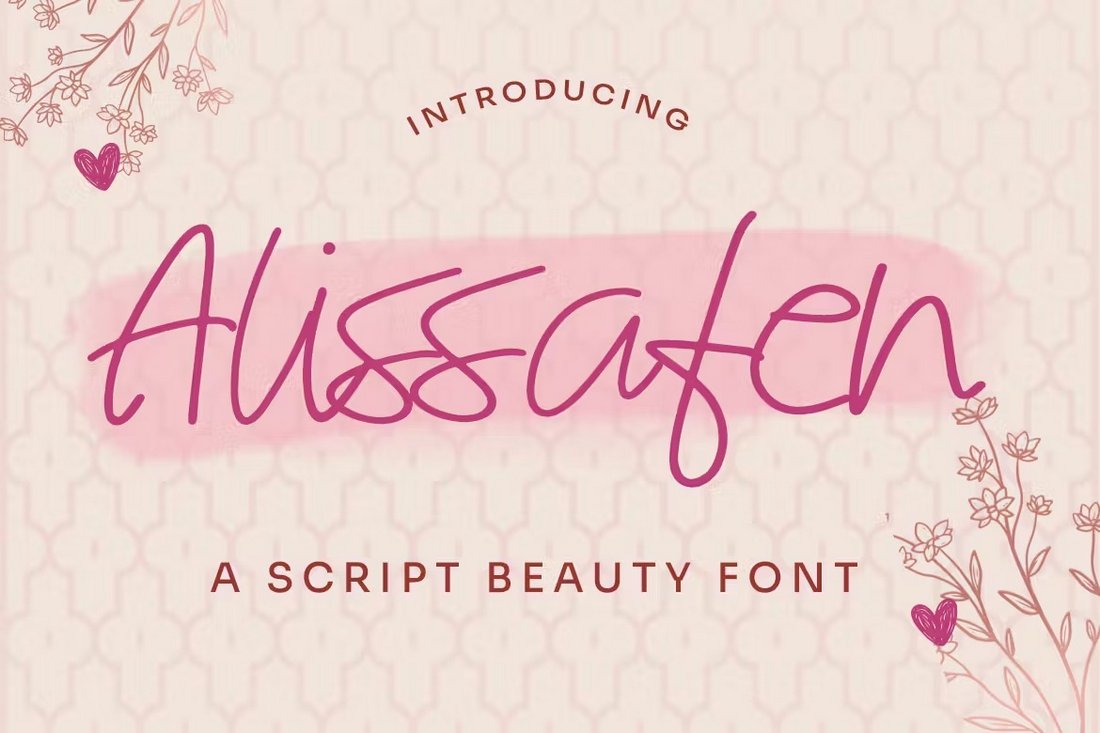 Alissafen is a cute and creative script font that features a handwriting-style letter design. This font is ideal for designing typography for greeting cards and even wedding invitations. It includes a few ligatures too.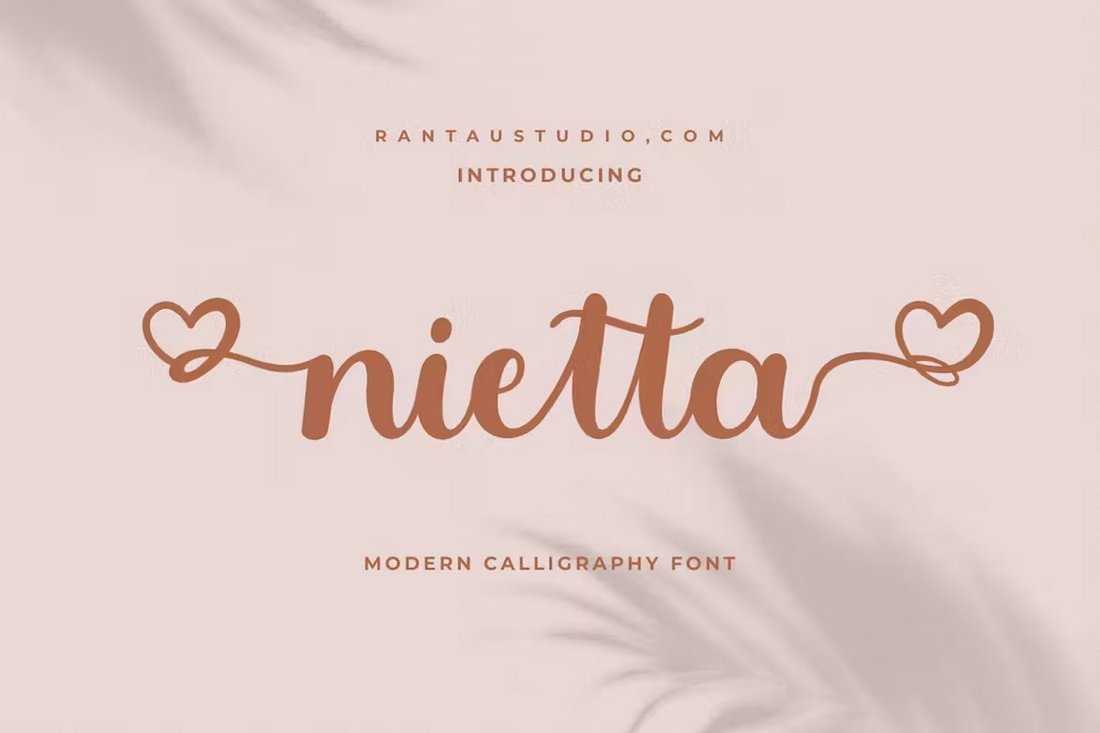 Nietta is a modern calligraphy-style script font that has beautiful letters with a romantic feel. This font is also perfect for wedding invitations as well as product labels and branding designs for feminine brands.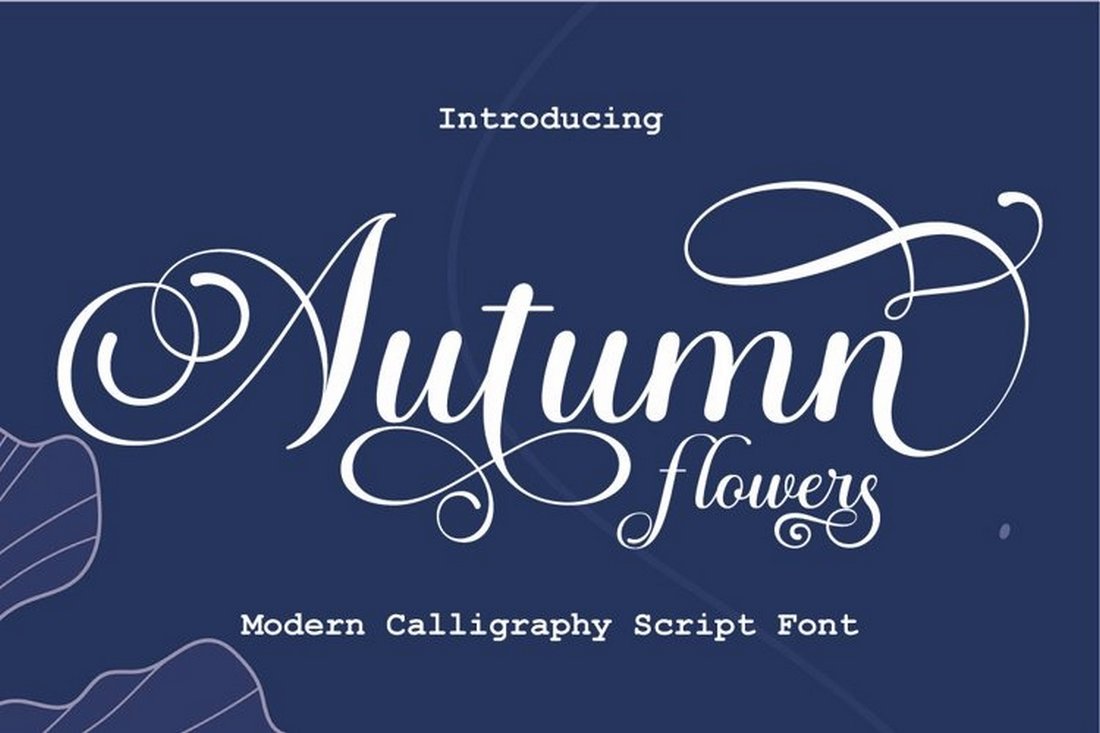 Autumn Flowers is a free script font you can use with your personal projects. It's great for crafting a greeting card for a loved one or social media posts for your followers.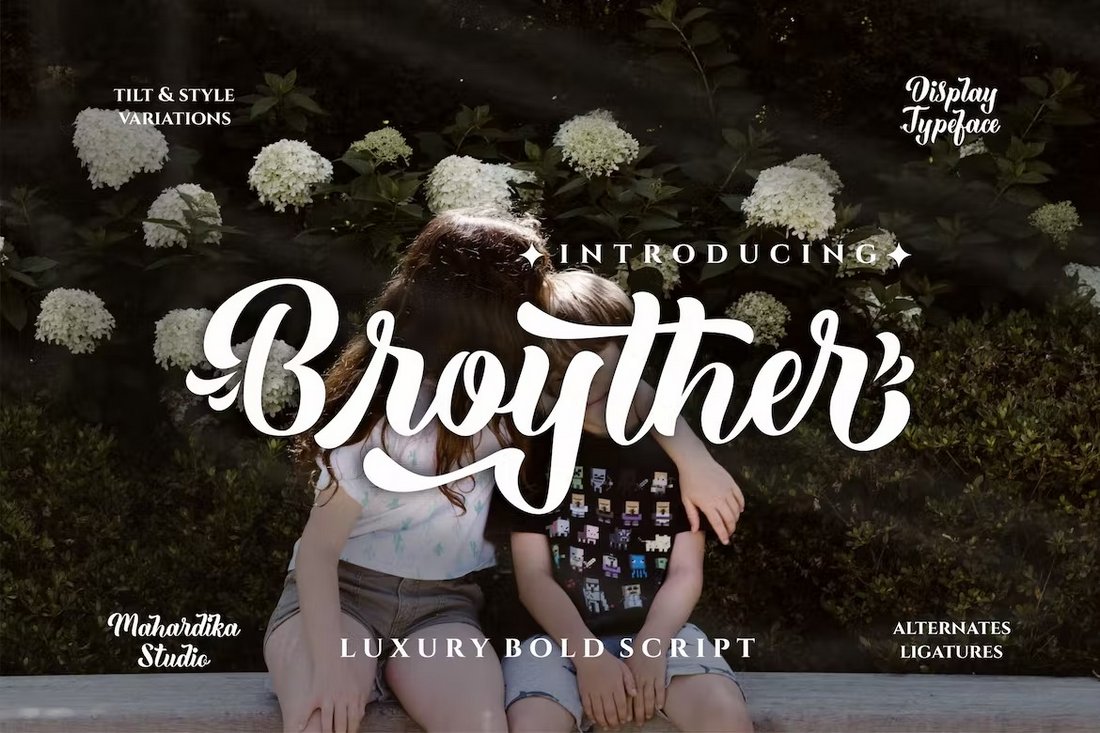 Broyther is a bold script font that comes with a modern and luxurious vibe. You can use it to craft beautiful titles and headings for high-end brands, product packaging designs, luxury hotels, and much more.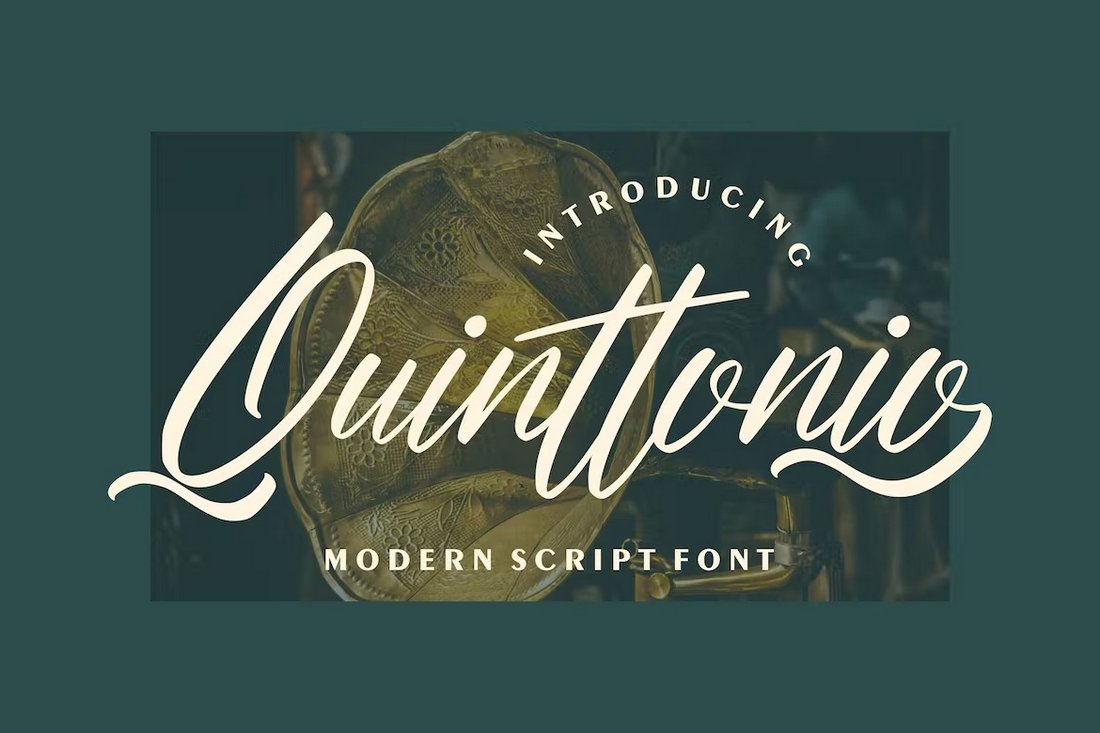 Another modern script font featuring a creatively flowing letter design. This font has an elegant look that will also fit in perfectly with business cards, stationery, and various other branding designs.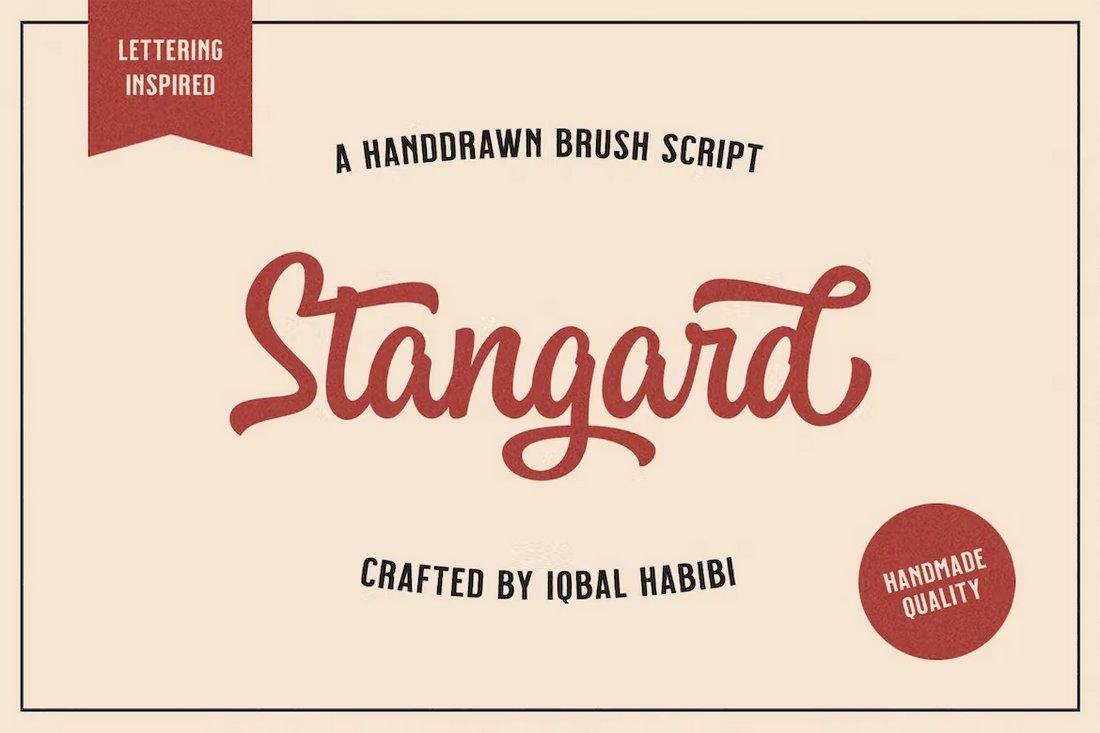 If you're working on a branding design for a lifestyle business or product, you can use this handwritten script font to craft everything from logos to labels and more. It comes with lots of alternate characters and ligatures as well.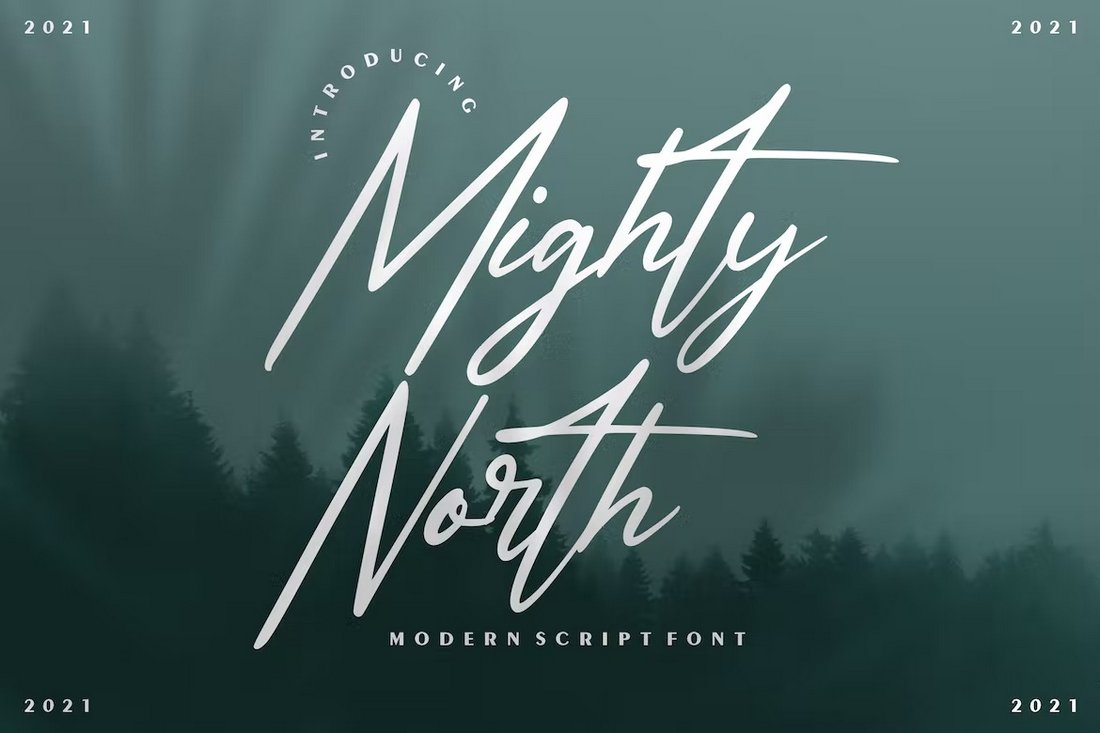 Want to design a modern and unique product label? Or design social media posts? Or a professional-looking business card? Then this font is perfect for you. It features a very stylish character design that suits all types of designs.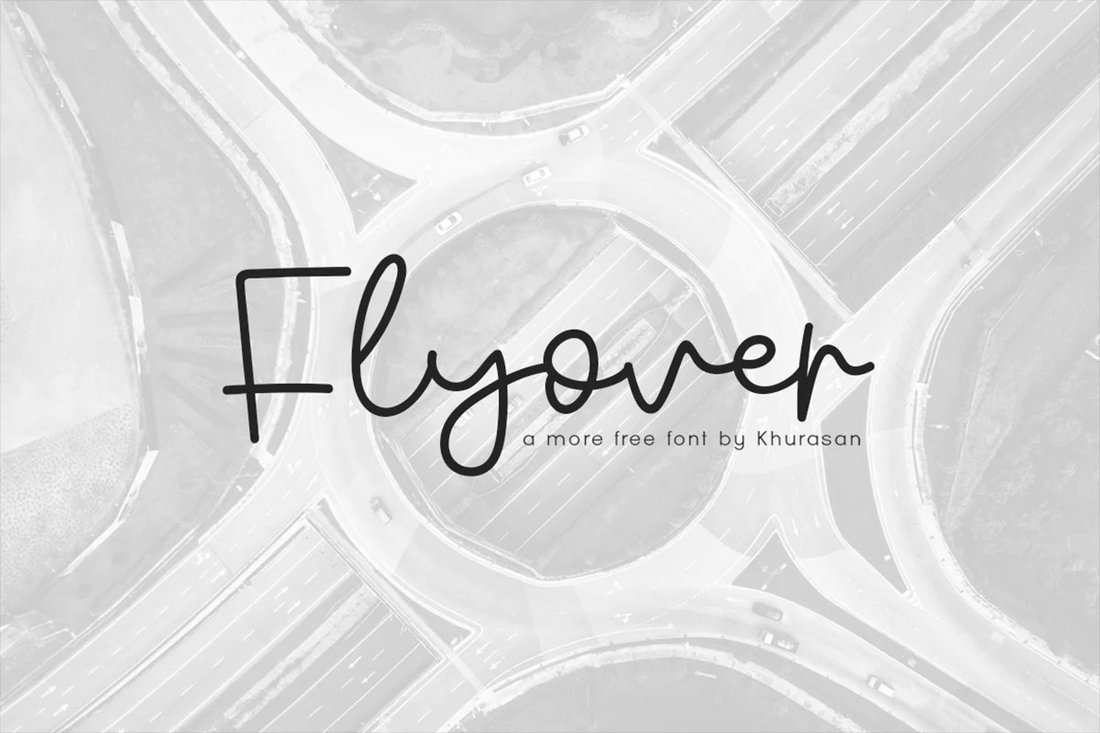 You can download this font for free to craft unique titles and headings for your lifestyle and casual design projects. It's free for commercial use. The font comes with a beautiful monoline script letter design.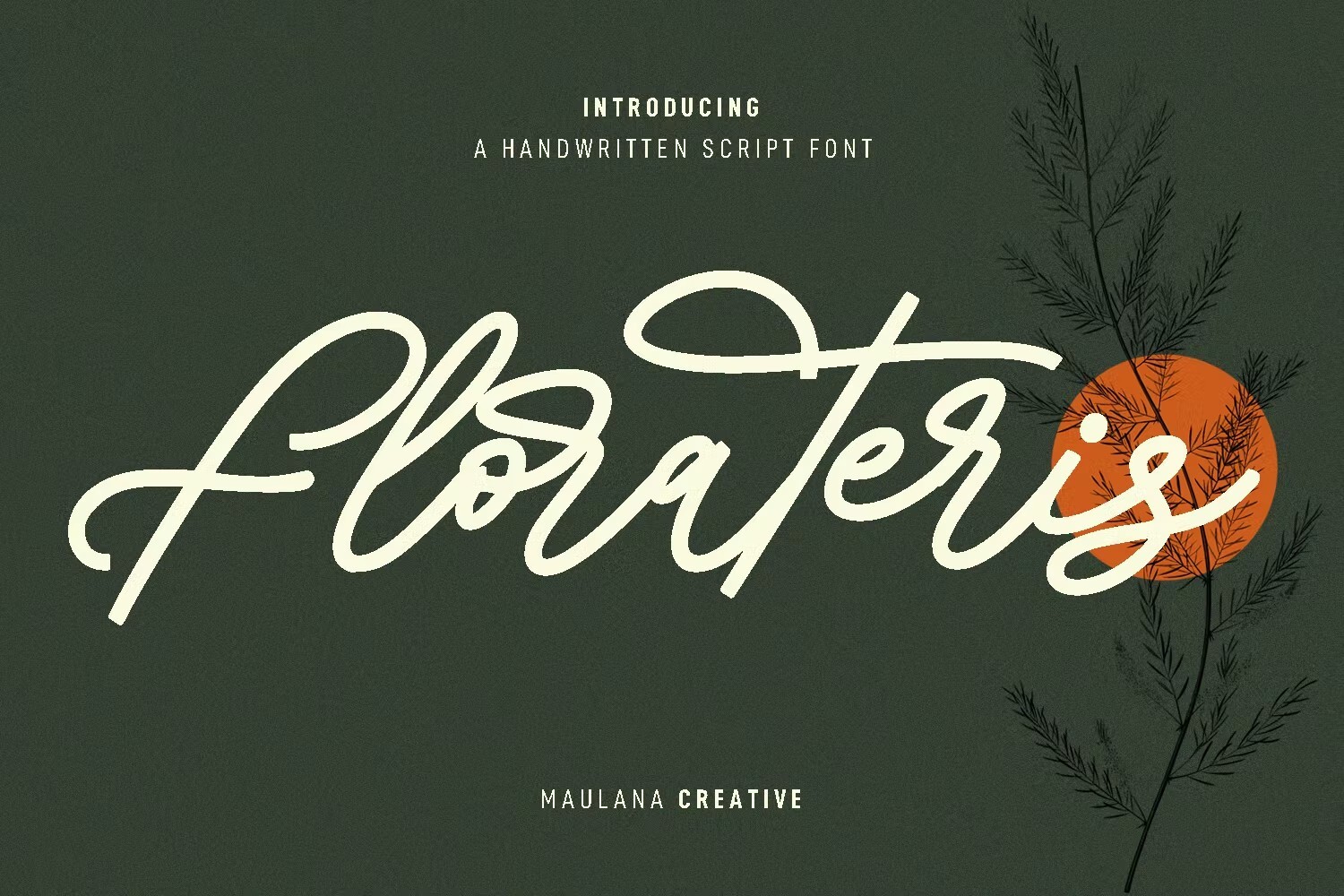 Florateris is a fancy, and stylish cursive font suitable for projects that demand a creative, and edgy look. It's an excellent contender for your cash if you truly value standing out from the pack. Do give this wonderful script typeface a shot.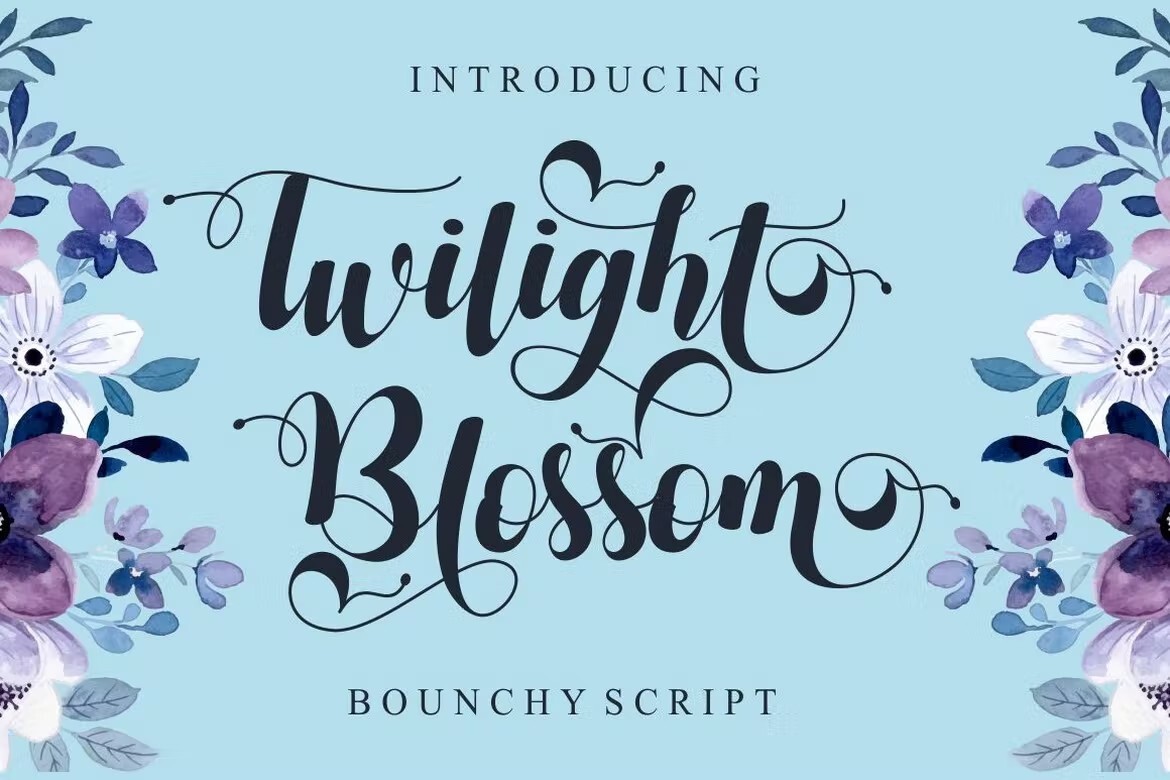 If you're wanting to get your hands on a cursive script font that really helps your designs stand out, look no further than Twilight Blossom. It's a modern calligraphy font with a bouncy style that will surely make your lettering designs look way more attractive.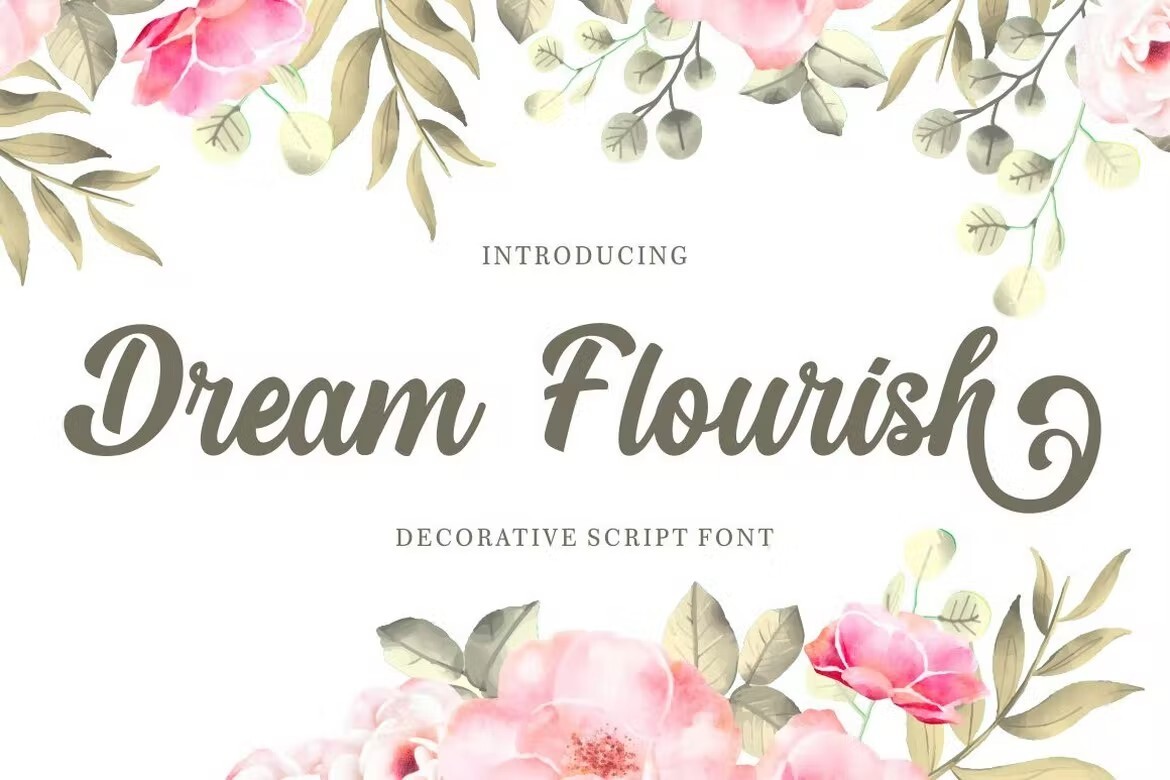 Dream Flourish is a script font that exudes luxury, and elegance making it perfect for a range of creative and professional applications including but not limited to wedding invitations, landing pages, logos, greeting cards and headlines.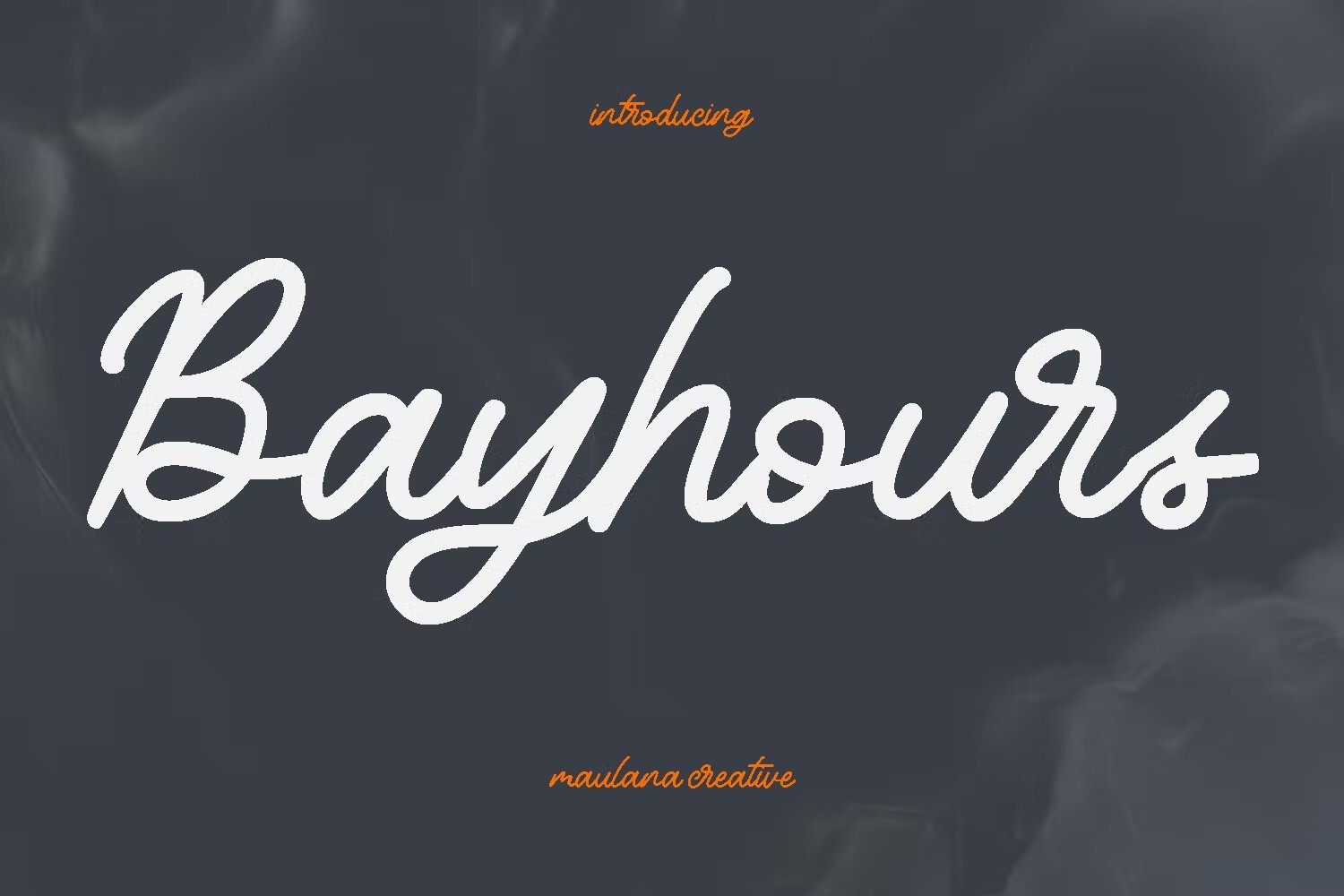 If you're looking to hunt down the best cursive script fonts available on the market today, Bayhours is well worth checking out. It features an effortlessly stylish design that surely will make your projects stand out. Check it out now.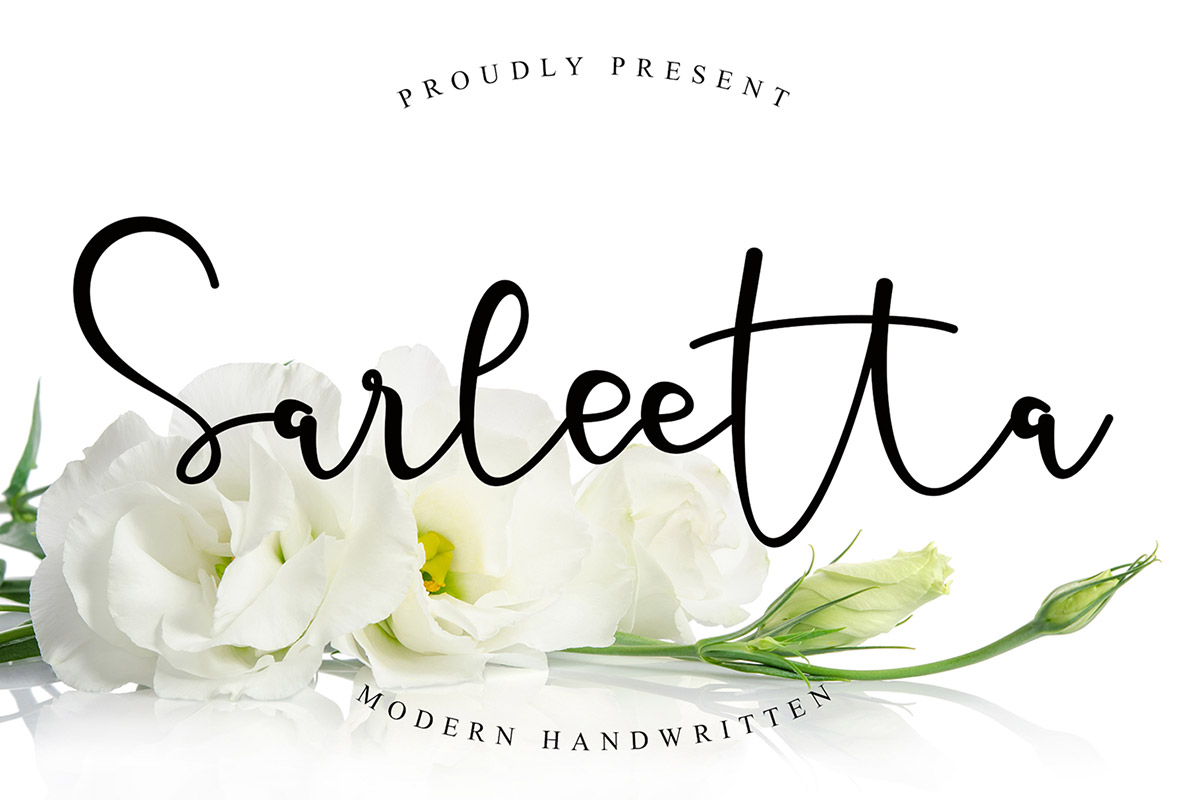 Sarletta is an adorable, and gentle font that will add an element of romance, and joy to your design projects. It comes with uppercase, and lowercase letters, numbers, punctuation, symbols, and ligatures. It's available as a free download.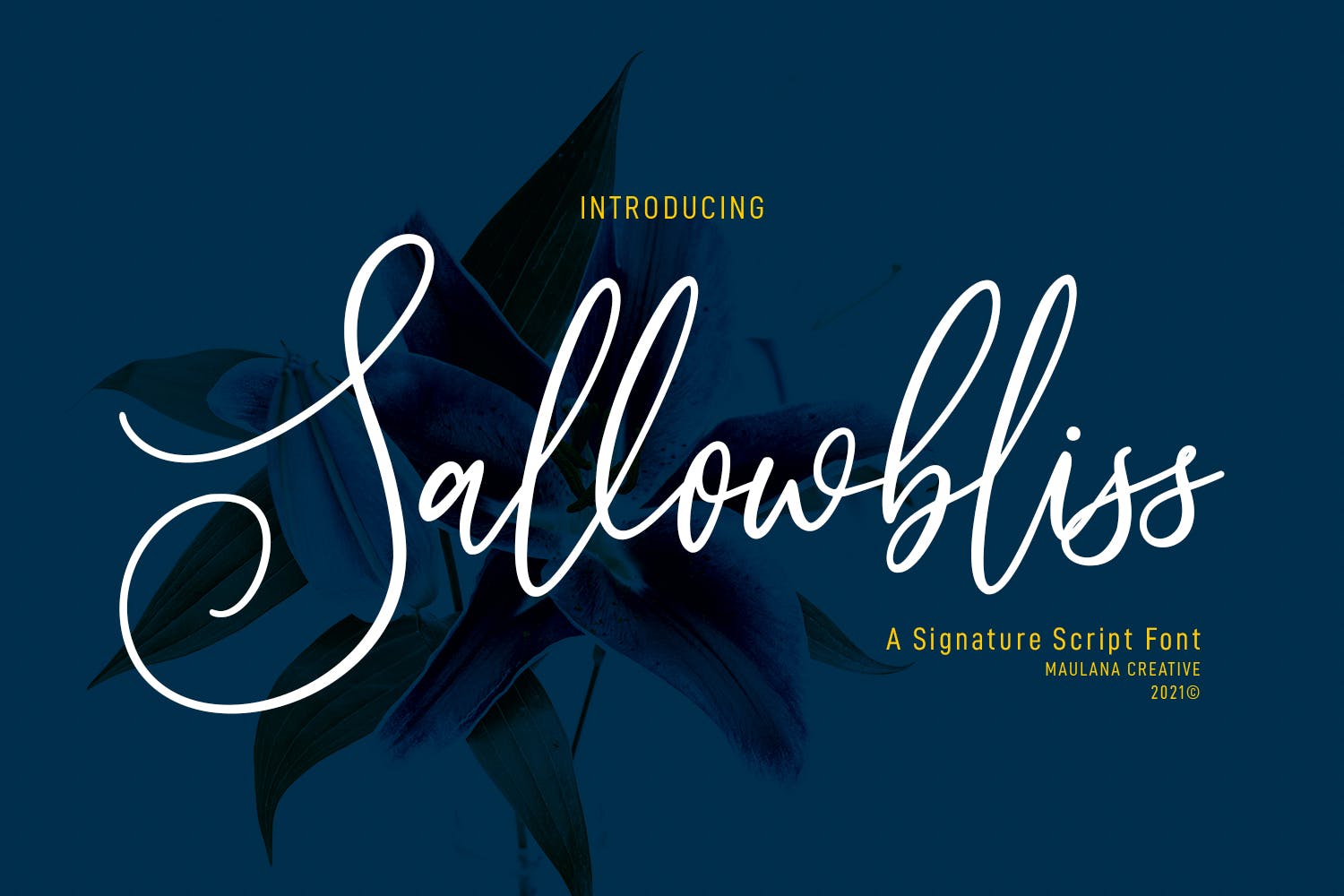 If you're looking for a feminine signature style cursive font, Sallowbliss fits the bill. Featuring light strokes, and sloppy characters, Sallowbliss is one of the finest script fonts that will beautify your branding designs in a jiffy.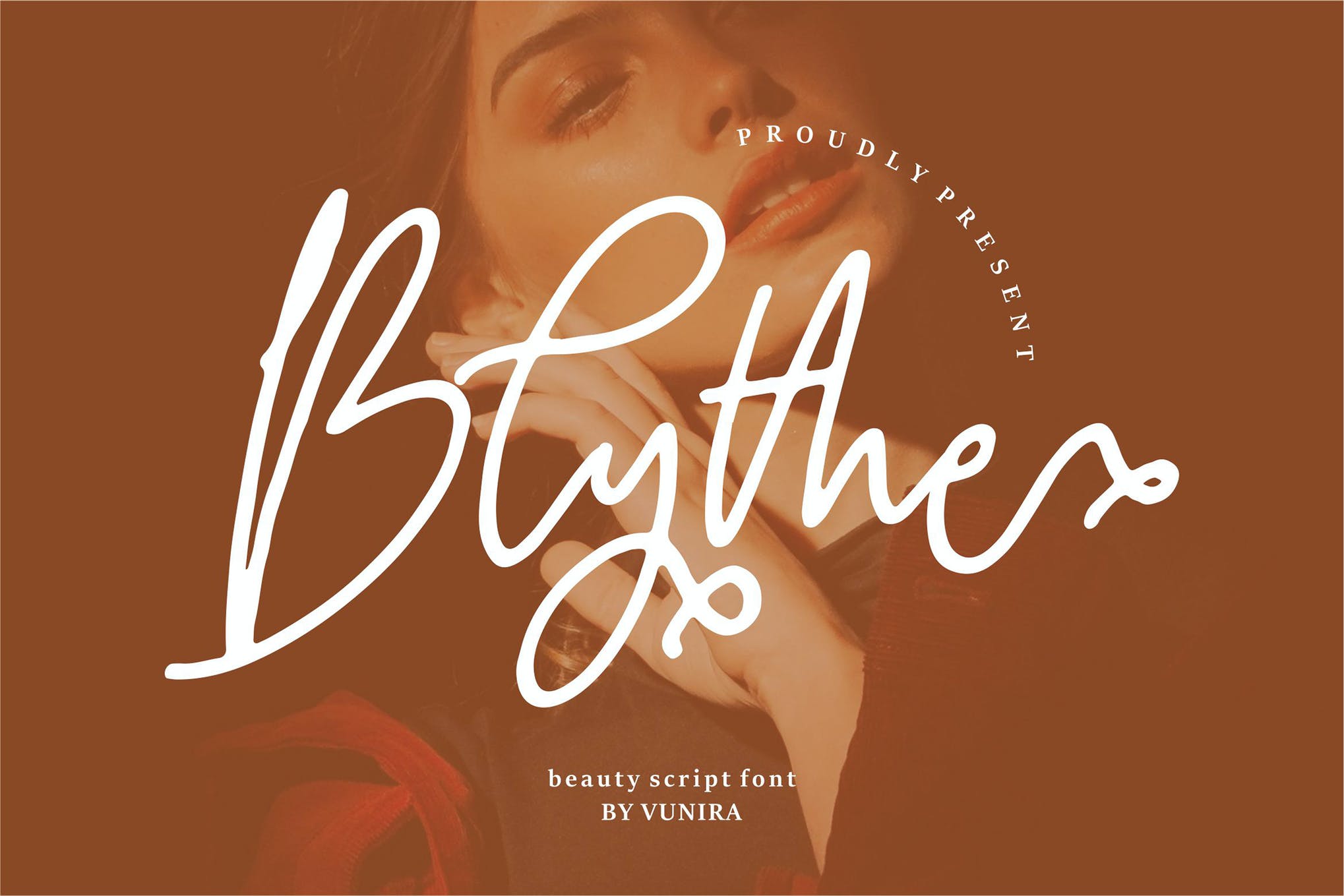 Blythe is a beautiful calligraphy font that will feel right at home on greeting cards, invitations, quotes, posters, magazine covers, and other branding and stationery designs. We like Blythe a lot for its ability to add an element of charm to your work.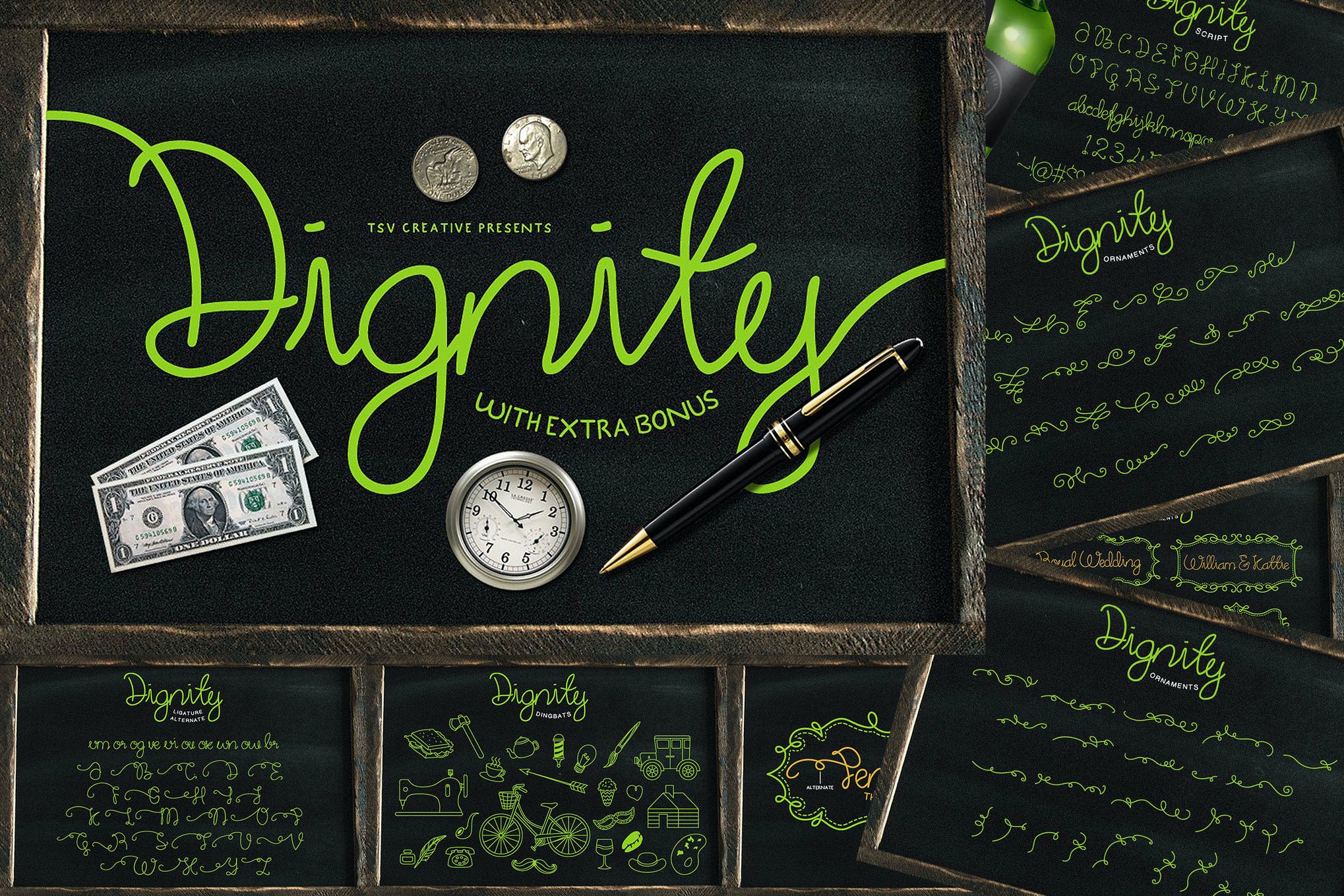 Give a chance to Dignity, a monoline cursive font, and add a wow factor to your work. It comes with a laundry list of features, bonus fonts, and goodie bag. A solid contender for your cash, Dignity will look exceptionally good on projects that require a creative flair.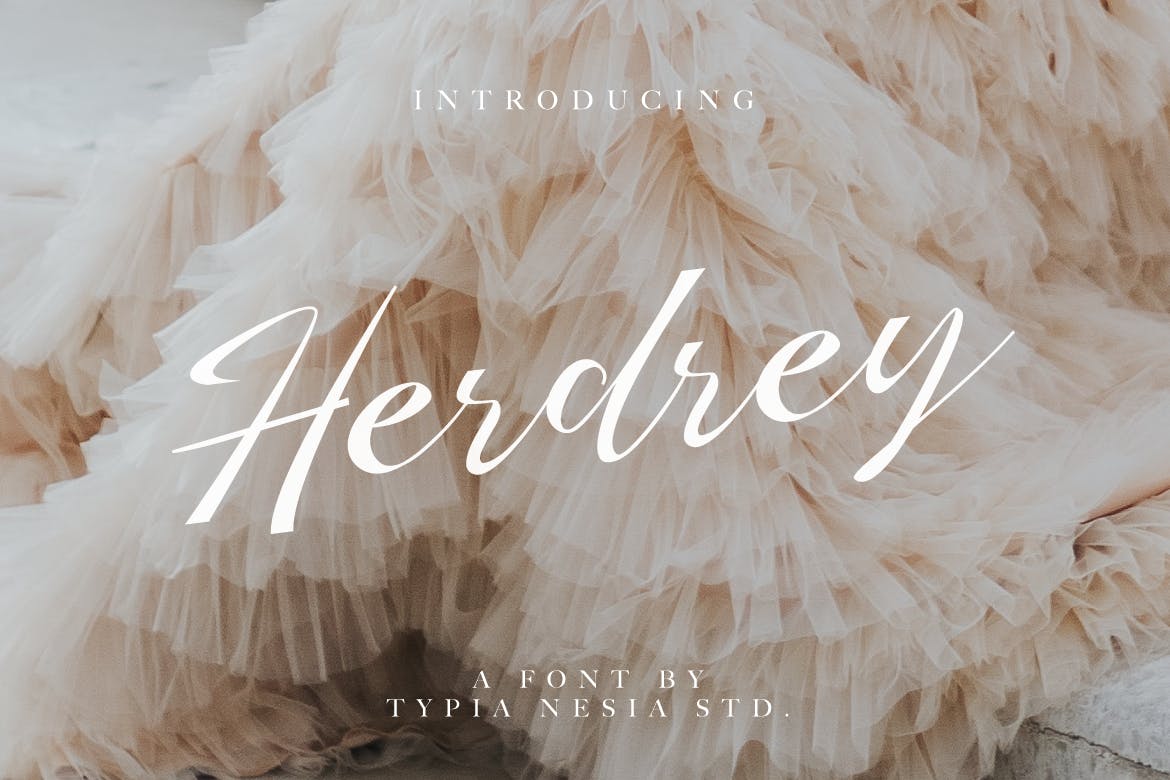 Whether you need to design a greeting card, wedding invitation, book cover title, or branding projects that need a modern and graceful calligraphy style font, Herdrey is the sure-fire bet. It's a beautiful font that will pay for itself many times over.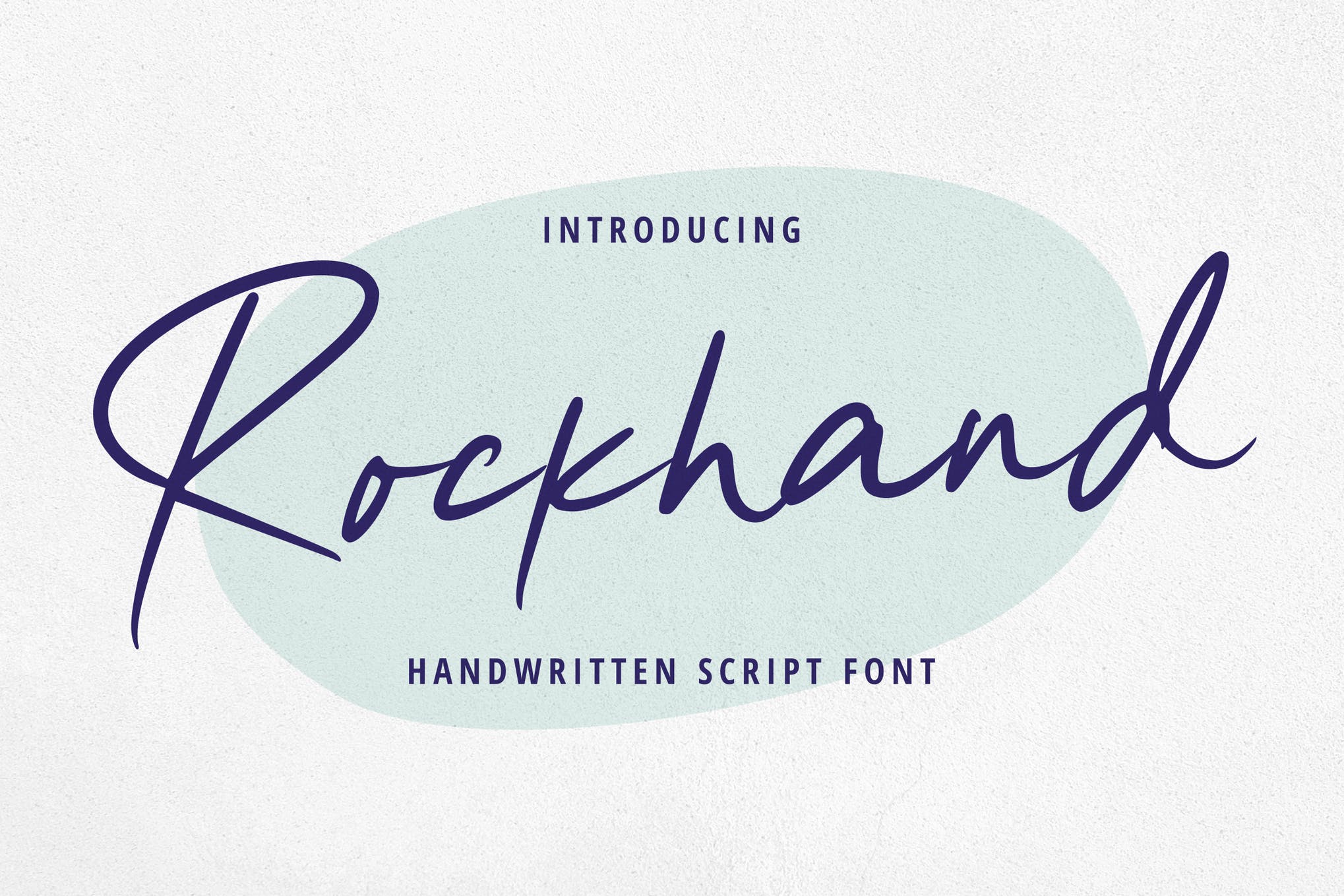 Rockhand is a carefree script cursive font that will make you fall in love at first sight. The font can be fully adjusted to your needs and is a great choice for a wide range of professional and creative applications.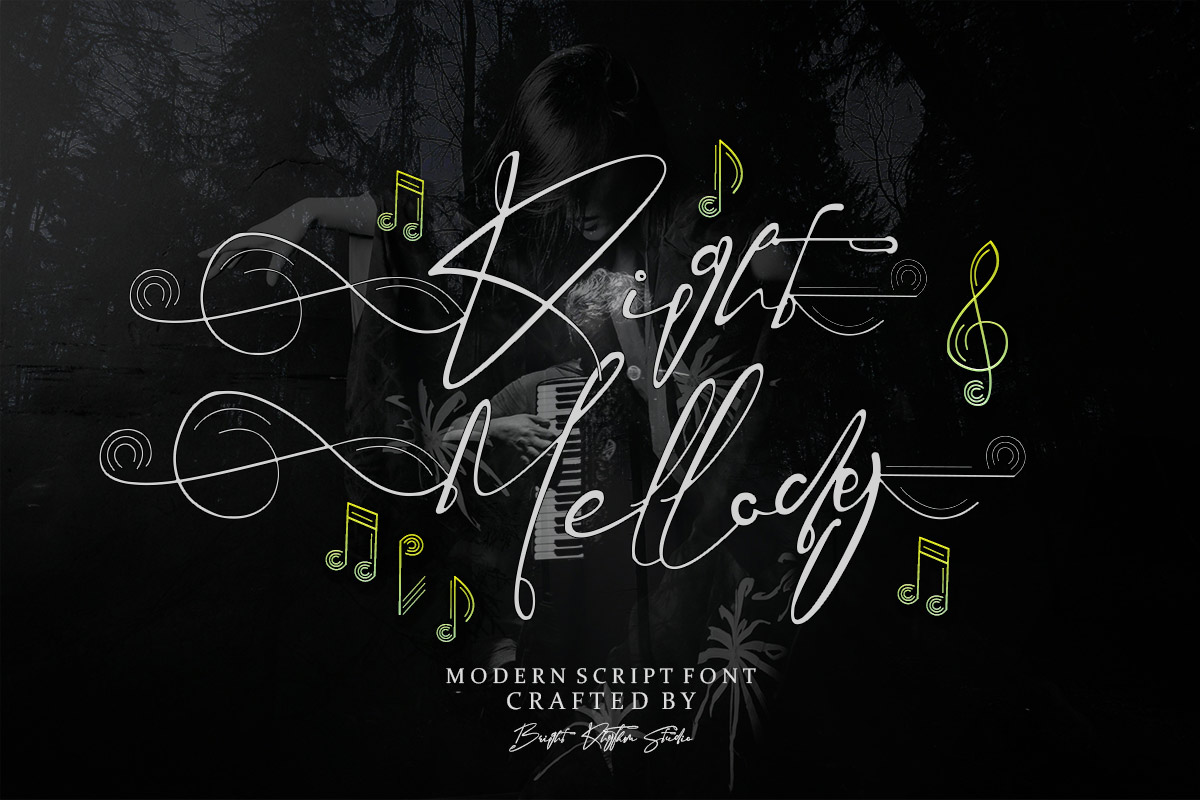 Right Mellody is an incredibly stylish and delicate script calligraphy font that will look great on any project that needs a soft handwritten touch. It comes with uppercase and lowercase letters and virtually everything you'd expect in a beautiful cursive font.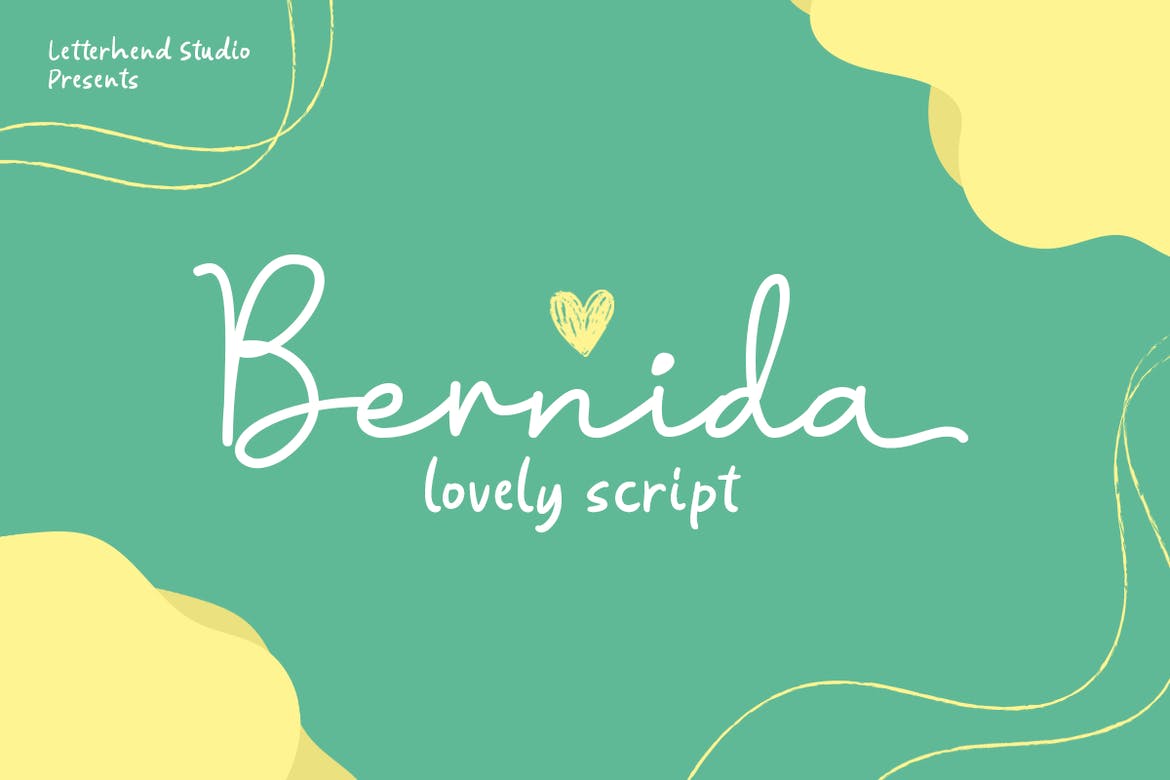 For a fun, playful script font with an authentic hand-drawn look, consider the lovely Bernida typeface. Available as a premium download from Envato Elements, it comes with upper and lowercase letters as well as numbers, punctuation, alternates, and multilingual characters.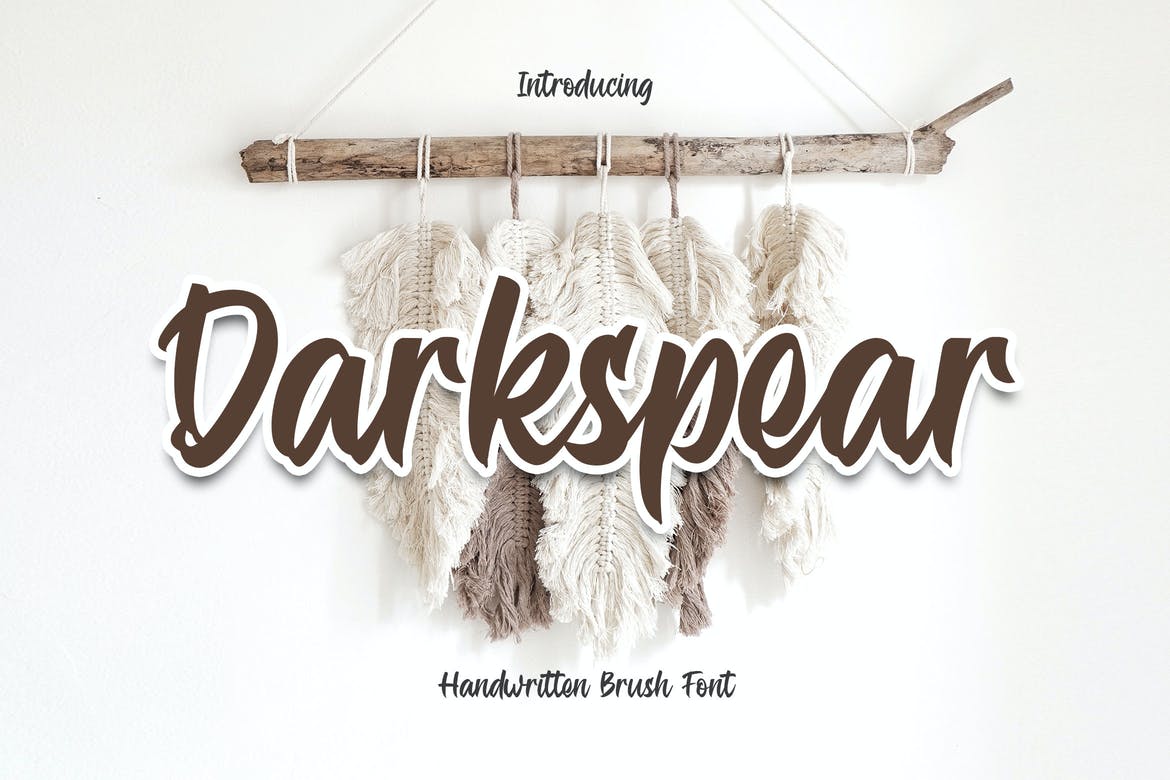 The Darkspear script font is a handwritten brush style typeface that has a classy, vintage look, and is ideal for fashion themed projects and logo or branding applications. It comes with a full suite of Latin characters, plus numbers and symbols, and it's fully PUA encoded.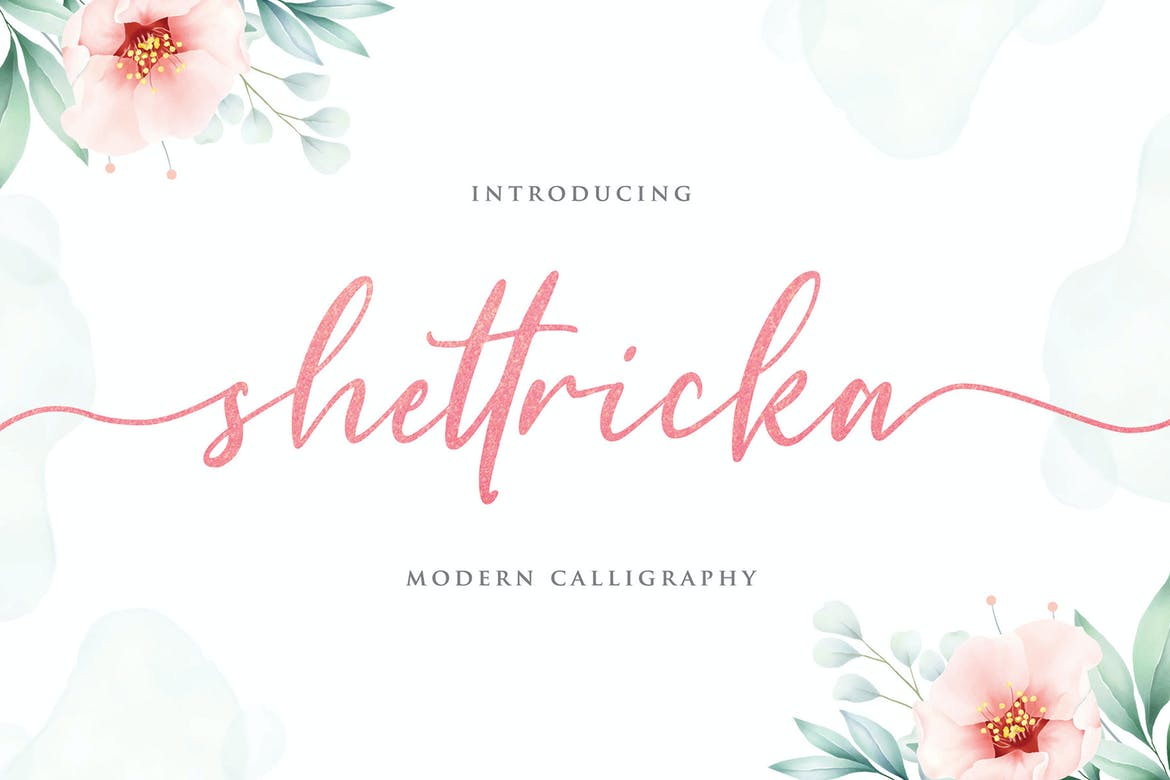 Here we have the Shettricka modern calligraphy font, a stunning choice for any romantic or creative project such as wedding invites or feminine, fashion-focused branding designs. This elegant lowercase typeface comes with a range of beautiful swashes, and also comes with international options.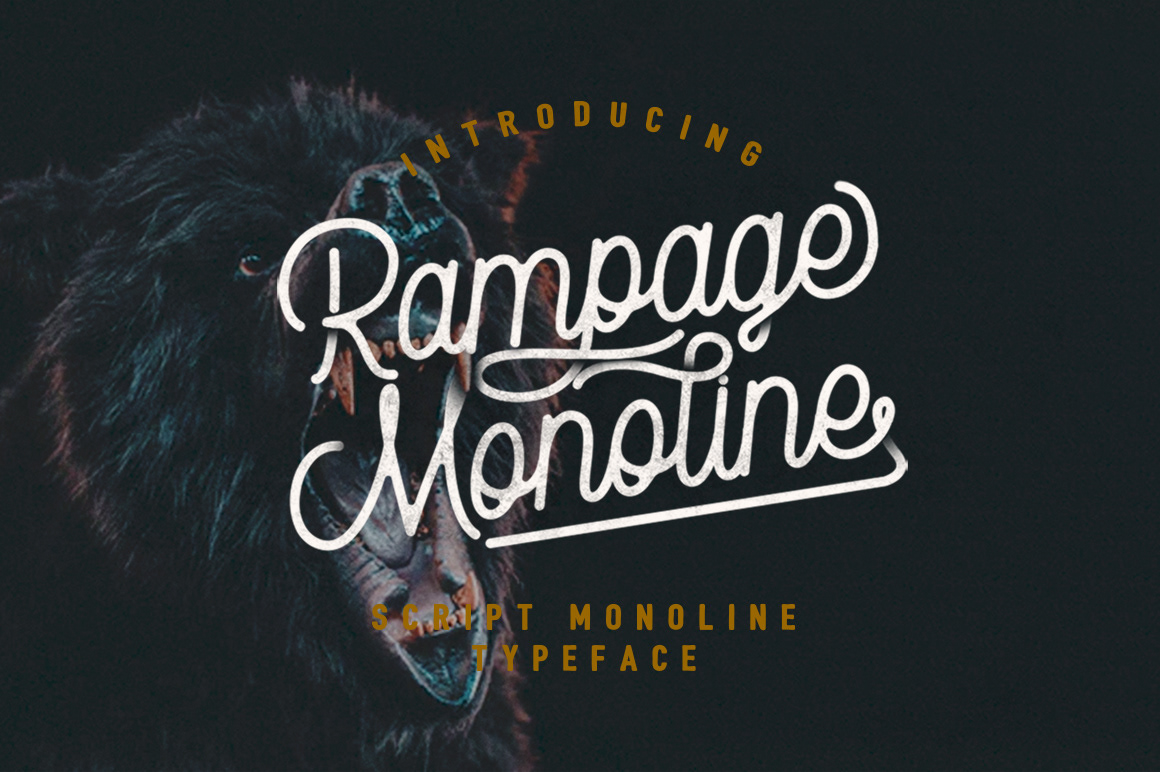 Next up in our selection of the best cursive fonts is the Rampage Monoline typeface, a stunning script typeface that's ideal as a title or headline on a poster or flyer, or as part of a branding campaign. It's available as a free download from Behance.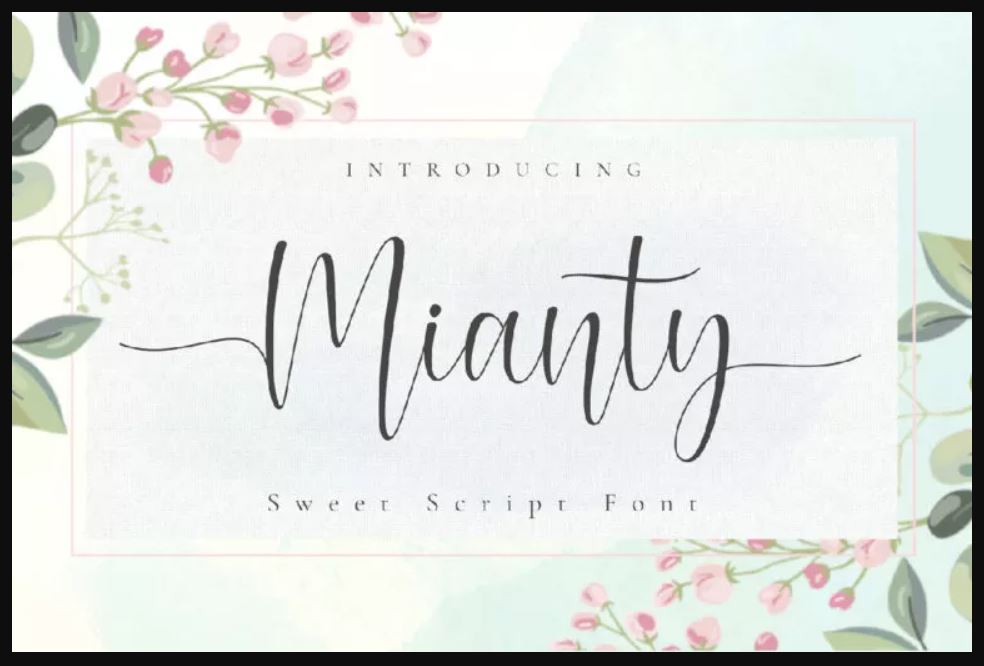 Mianty is a sweet script font that features an elegant and flowing handwritten calligraphy style with a varying baseline, smooth lines, and stunning alternates. It comes with upper and lowercase characters plus numbers, punctuation, and symbols, and is available as a free download from Creative Tacos.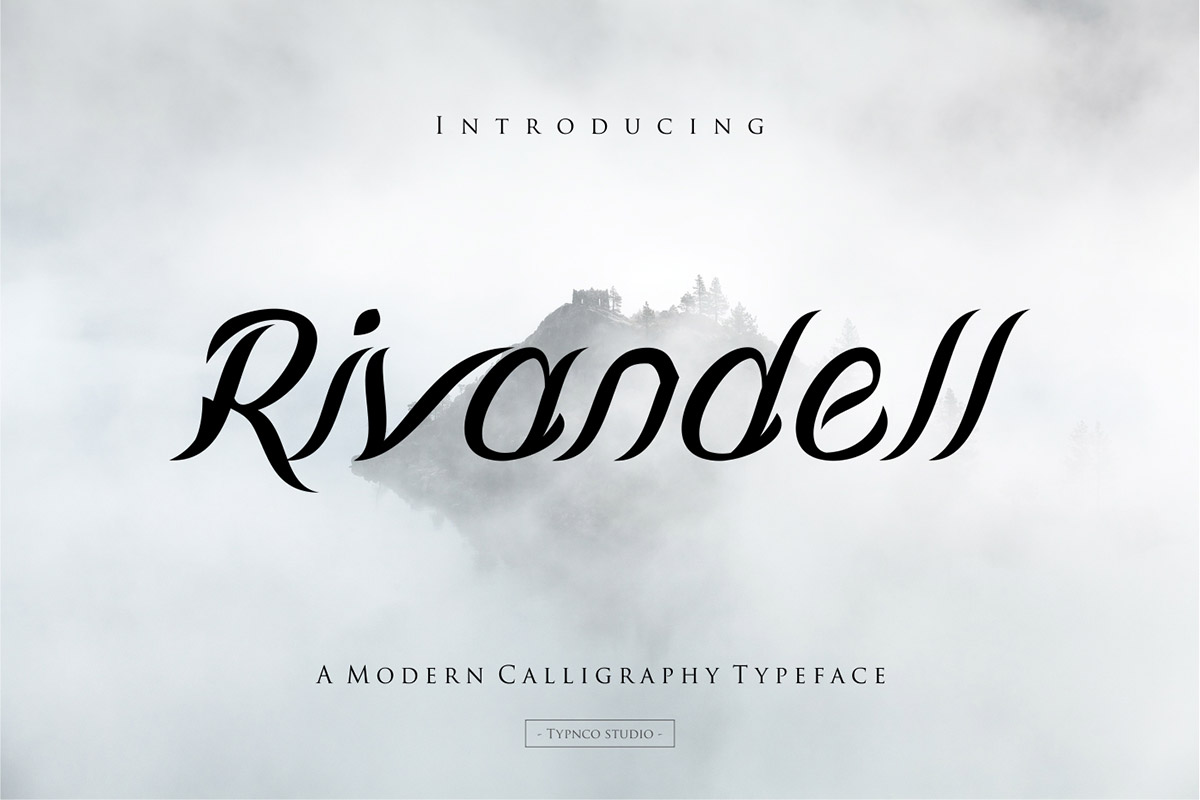 Emulating the royal handwriting style, Rivandell is old wine in a new bottle. It's suitable for a wide range of projects, and comes with uppercase, lowercase, numerals, symbols, ligatures, alternates, and so much more!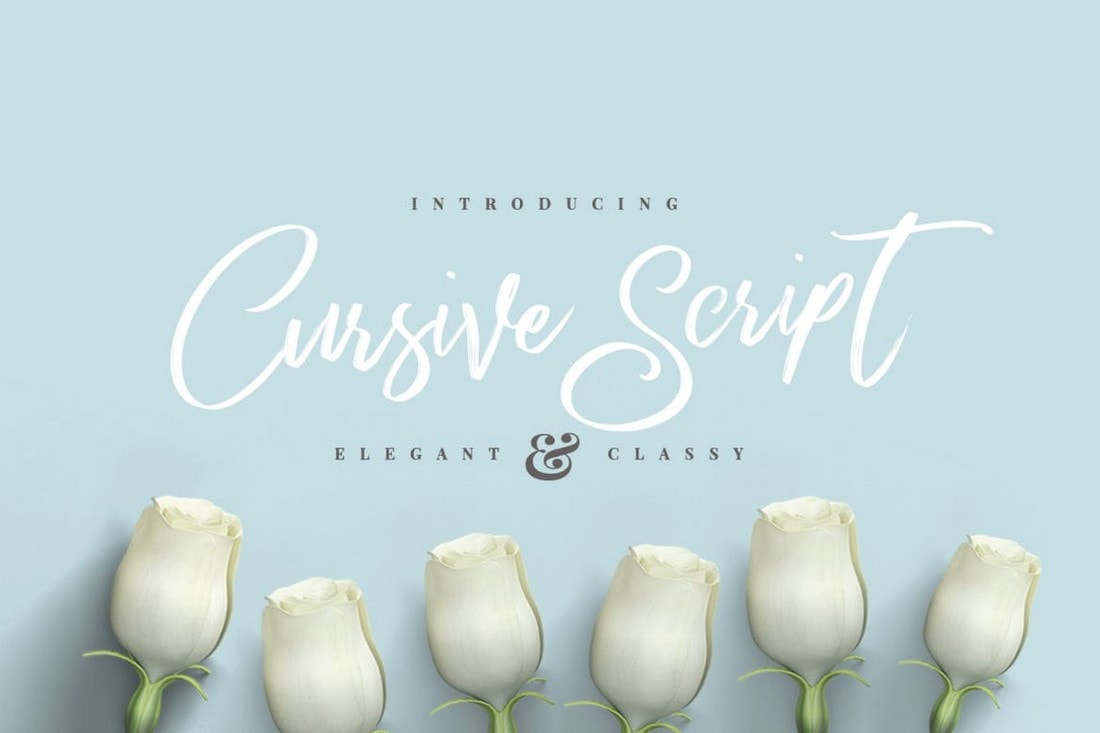 Just as the name describes, this font is a combination of both cursive and script font design. And it looks simply amazing. The font features a natural flowing design that will surely add a unique touch to your designs. The font includes uppercase and lowercase letters.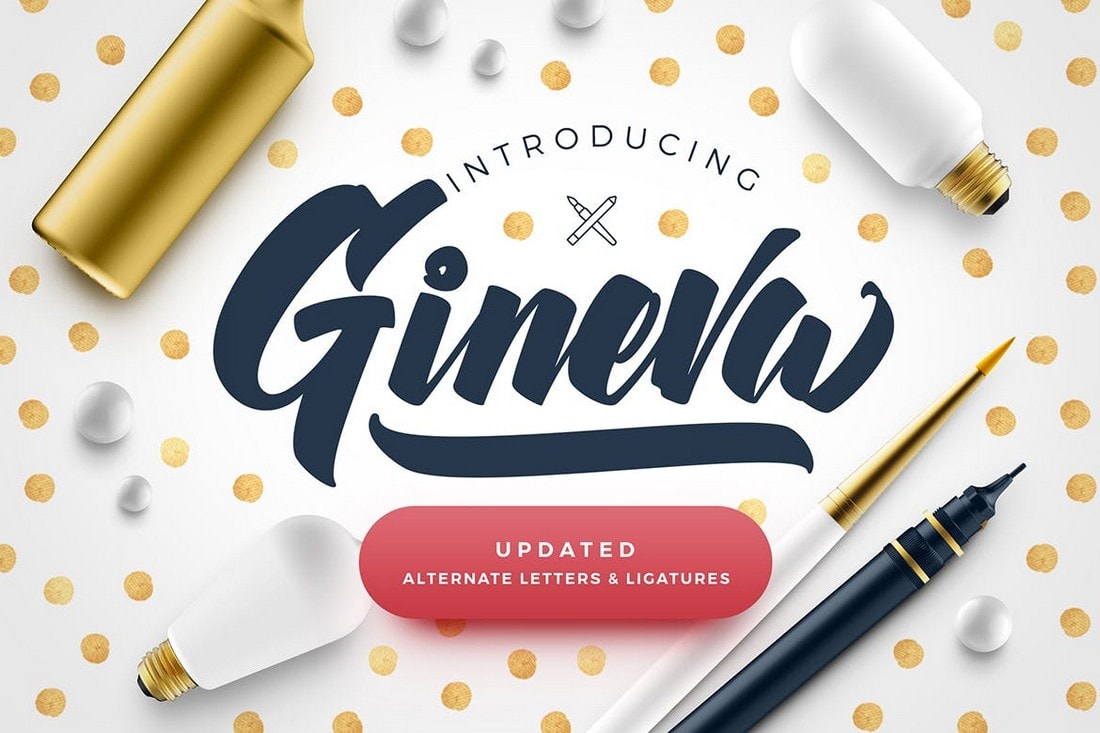 Gineva is a creative script font that features a modern hand-lettering character design. This font is most suitable for designing stylish poster titles, greeting cards, book covers, and even logos. It features splashes, alternates, and ligatures as well.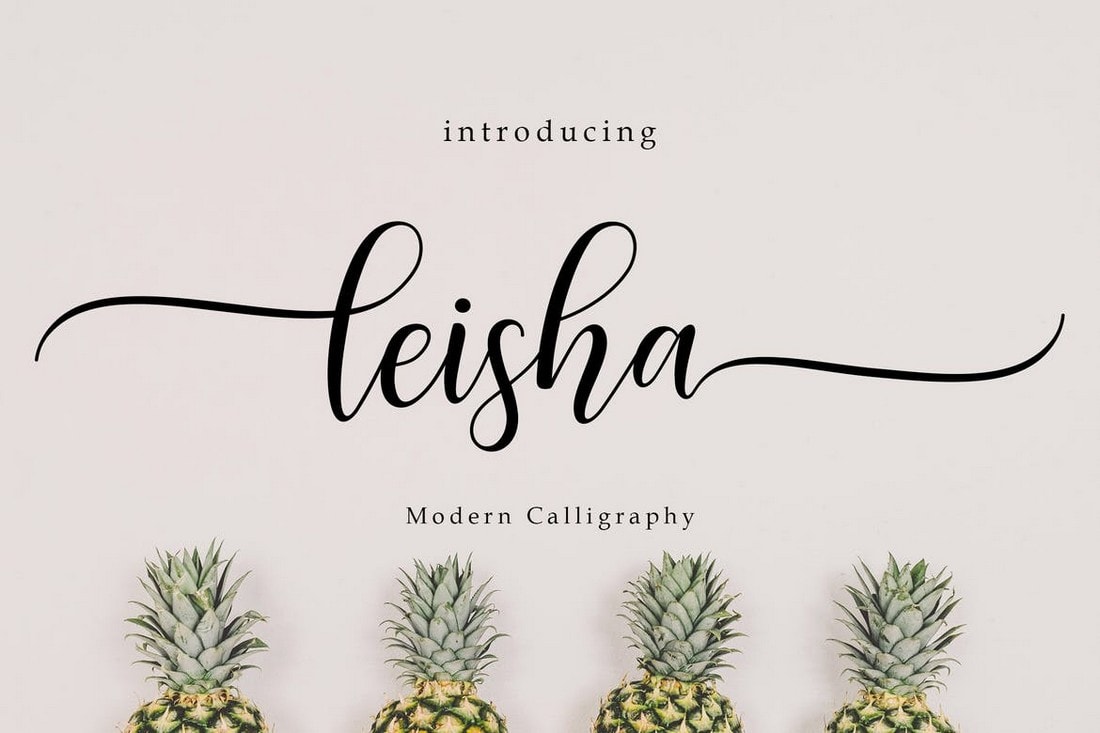 If you're working on a wedding invitation card, a business card, or a title design for a luxury brand, Leisha is the perfect font for you. It comes with a beautiful cursive design that makes it a great choice for designing logos as well. The font includes 250 glyphs and swashes for making your designs look more unique.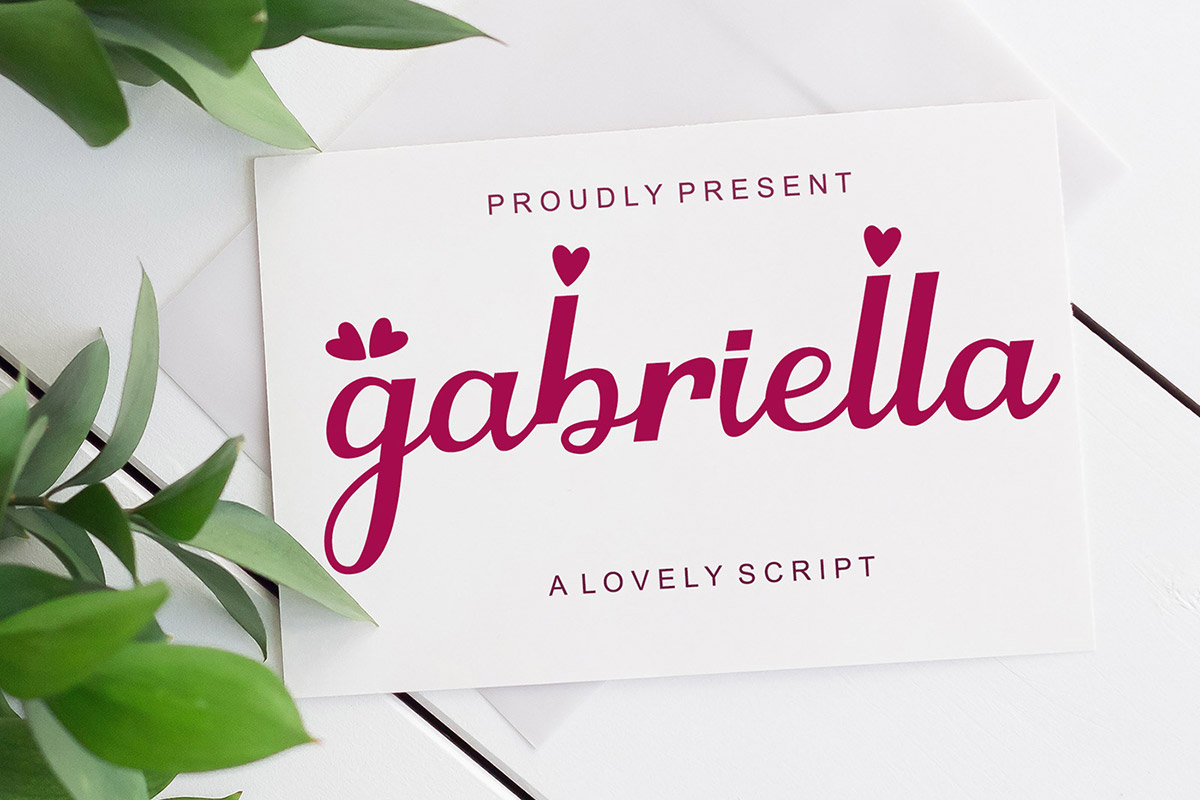 For a romantic, and magical look, consider Gabriella, a free cursive calligraphy font with a dancing baseline. It has a design fitting to a pool of branding material, so we recommend you take this font for a spin right now and create something truly unique.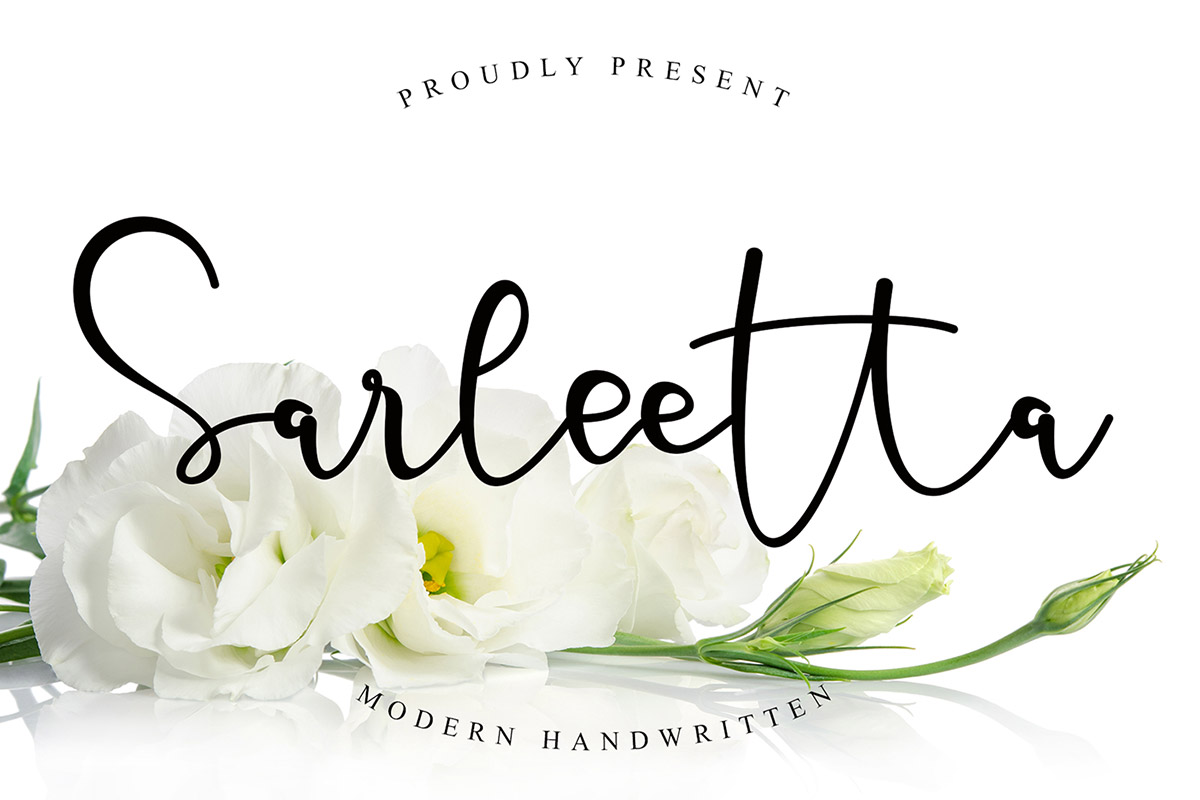 Fancy a sweet, and dainty cursive font that makes an excellent addition to any romantic project? Look no further than Scarleeta, a typeface that will help you hit a home run with book titles, invitations, greeting cards, art and craft designs, and more.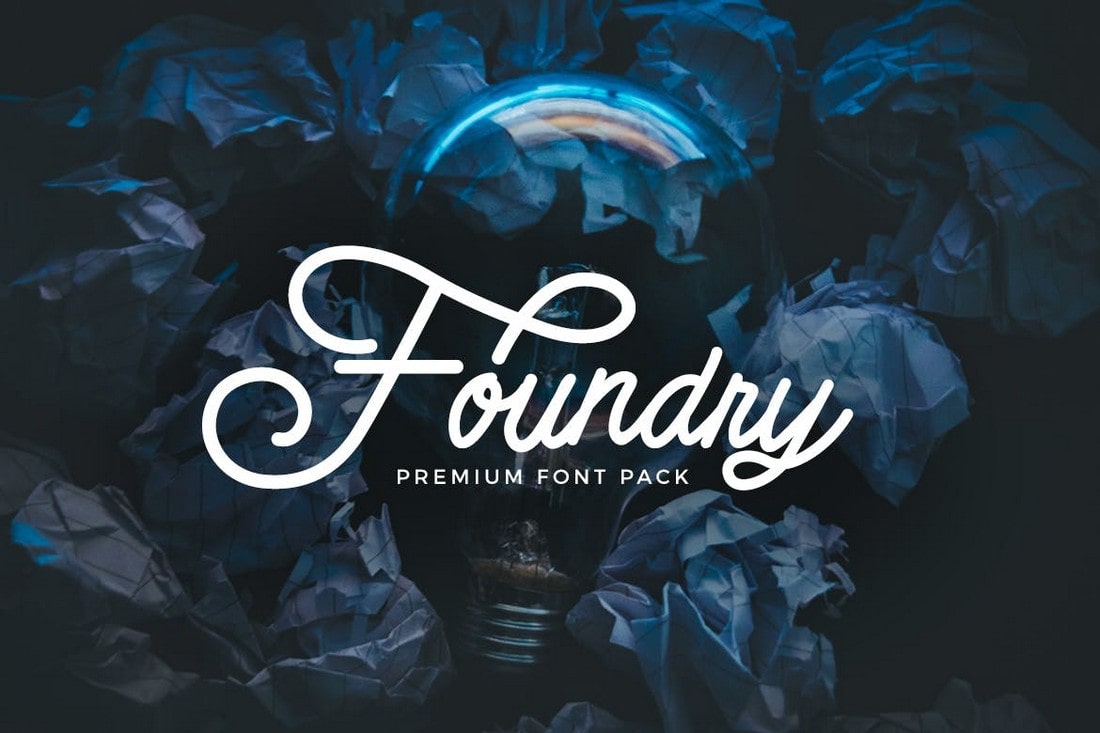 Foundry is a font that's most suitable for designing logos, headings, and titles for modern businesses, startups, and corporations. The font has a certain elegant look and feel with a cursive design that makes it stand out from the crowd. The font comes in multiple formats as well.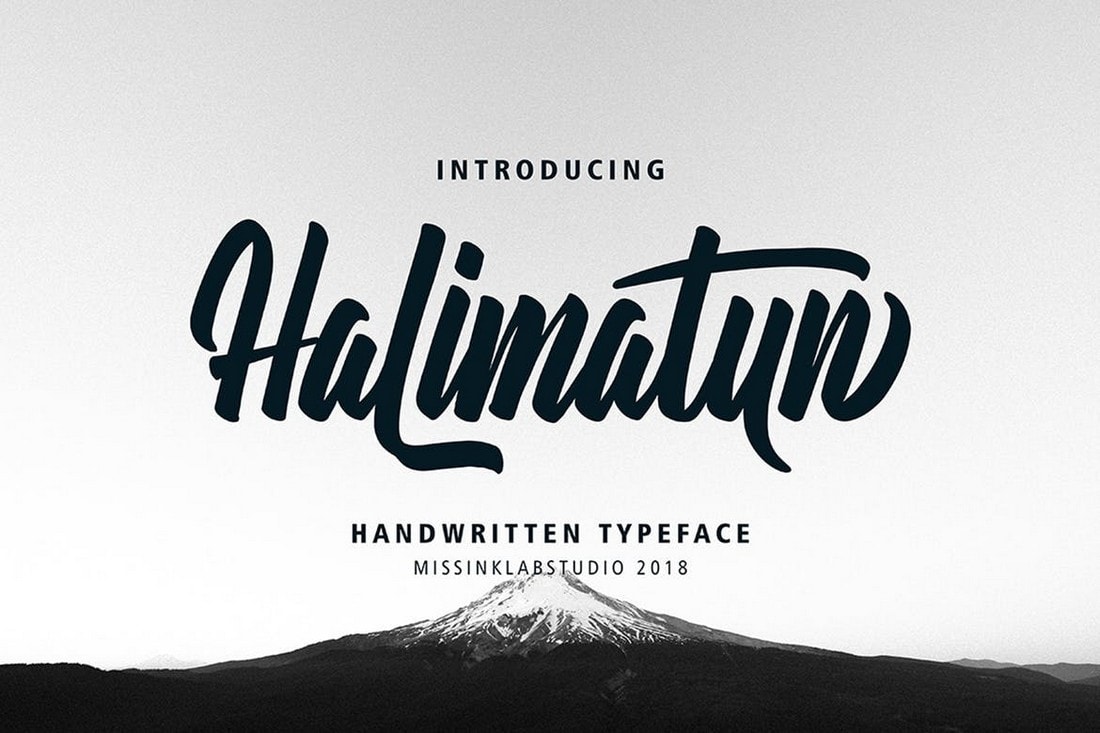 You can use this unique script font to design unique titles for posters, headings for flyers, and even website headers. This font comes with a one of a kind handwritten design with a simple cursive layout unlike any other font on our list.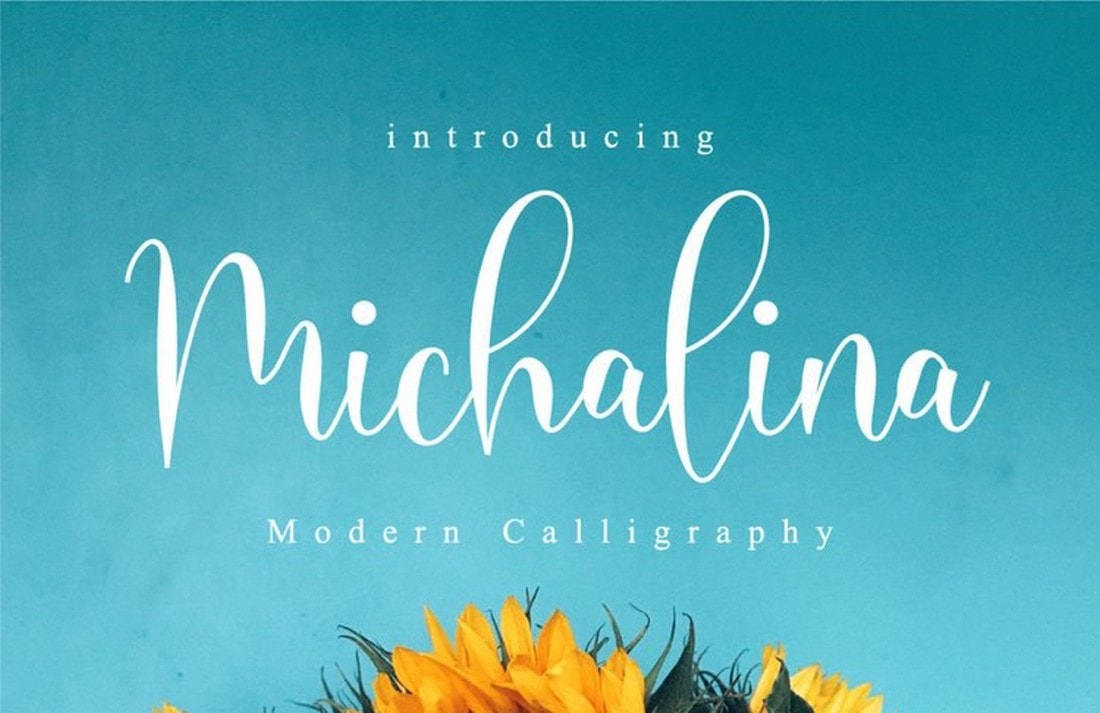 Michalina is a free cursive font with calligraphy design. You can use this font to create social media posts, greeting cards, business cards, and much more. It's free to use with your personal projects.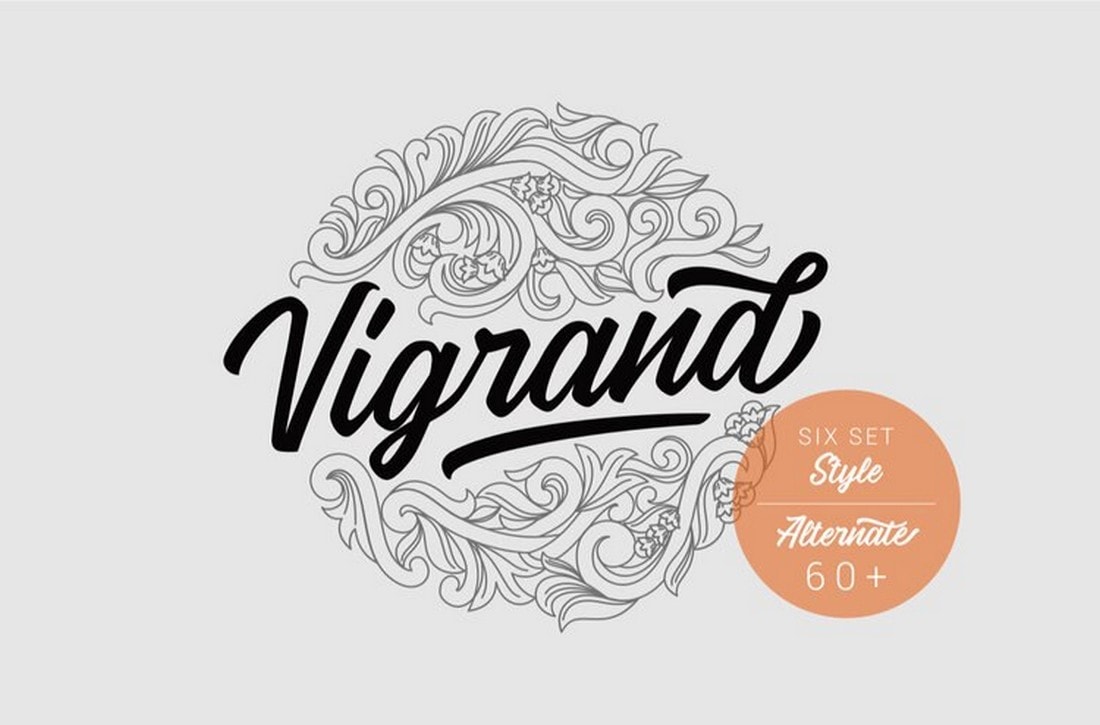 Vigrand is a free script font that comes with a design mixed with modern and vintage elements. The font features a bold design that makes it a great choice for designing labels and badges.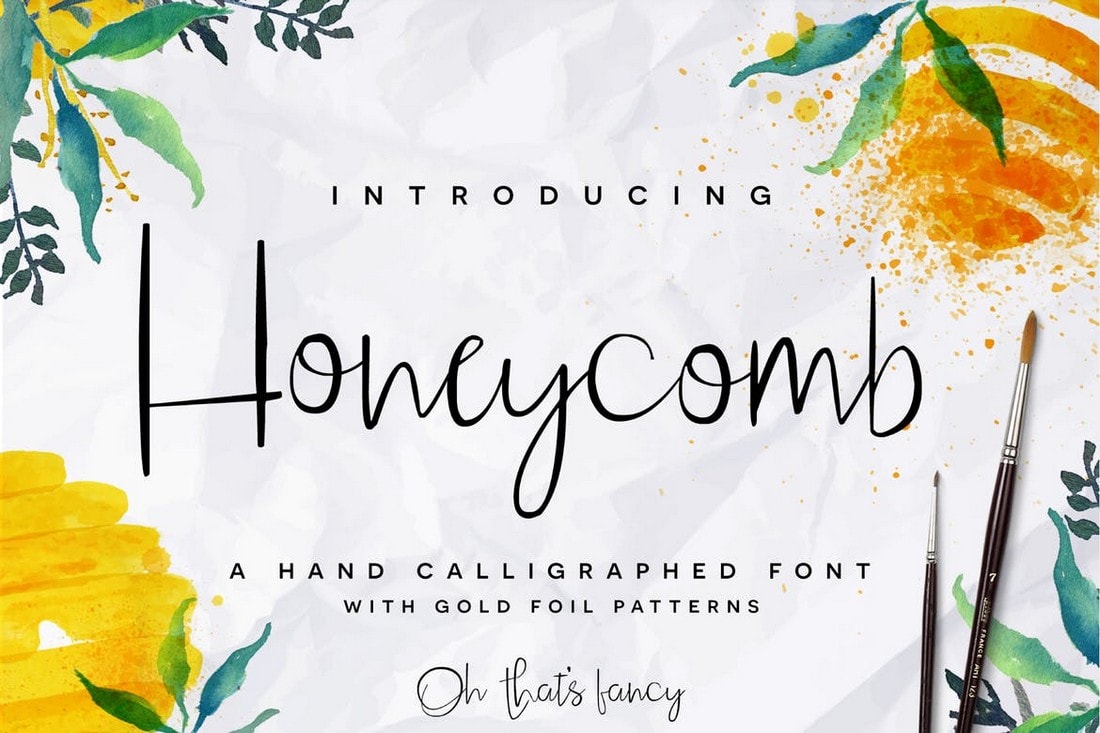 If there's only one font you can download from our entire list, make sure it's this one. It's one of the most beautiful and minimalist script fonts you'll ever see. As a bonus, it even includes 24 gold foil patterns, 26 alternates, 7 ligatures, and more. Of course, when you buy this font you can download all the others for free since it's all part of the Envato Elements subscription.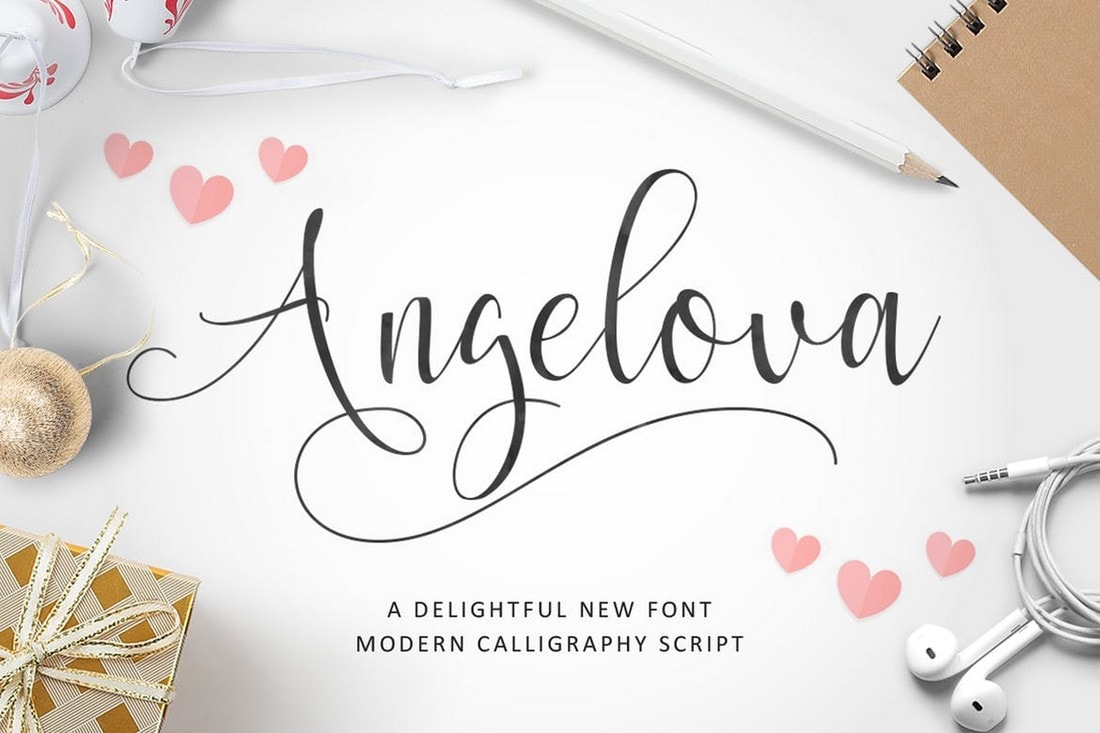 Angelova is an elegant script calligraphy font that features a beautiful feminine design. It's perfect for designing modern greeting cards and especially wedding invitations. It comes with more than 250 glyphs and 70 alternates as well.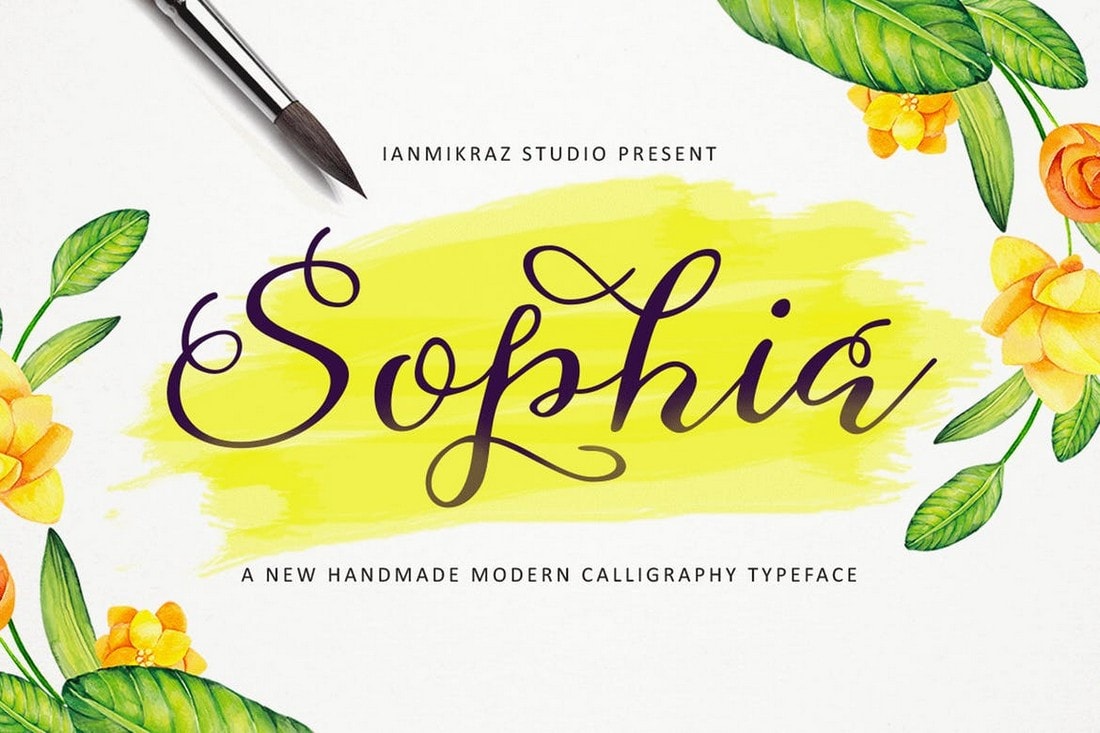 Sophia is another unique script font featuring a handmade cursive lettering design. This font also includes lots of glyphs, ligatures, and alternates you can use to add a more personalized touch to your print and digital design projects.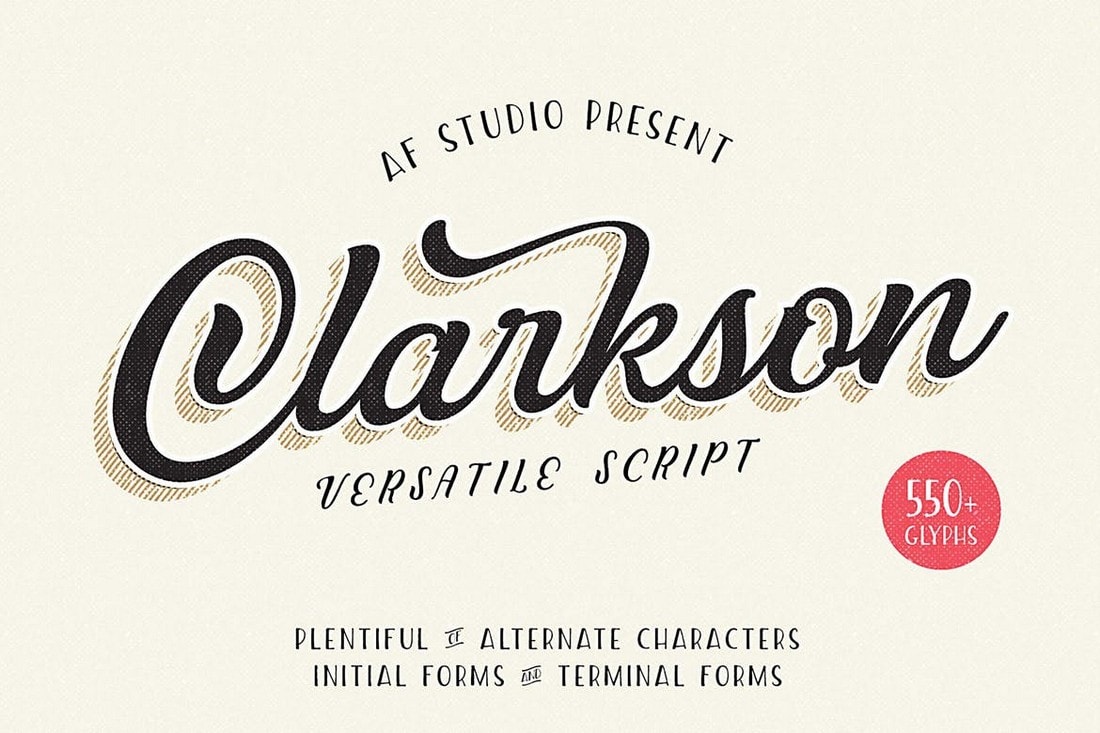 Craft titles, labels, headings, and business cards with classic vintage lettering designs using this unique script font. Clarkson features a true vintage design style along with more than 500 glyphs, stylistic alternates, ligatures, and much more.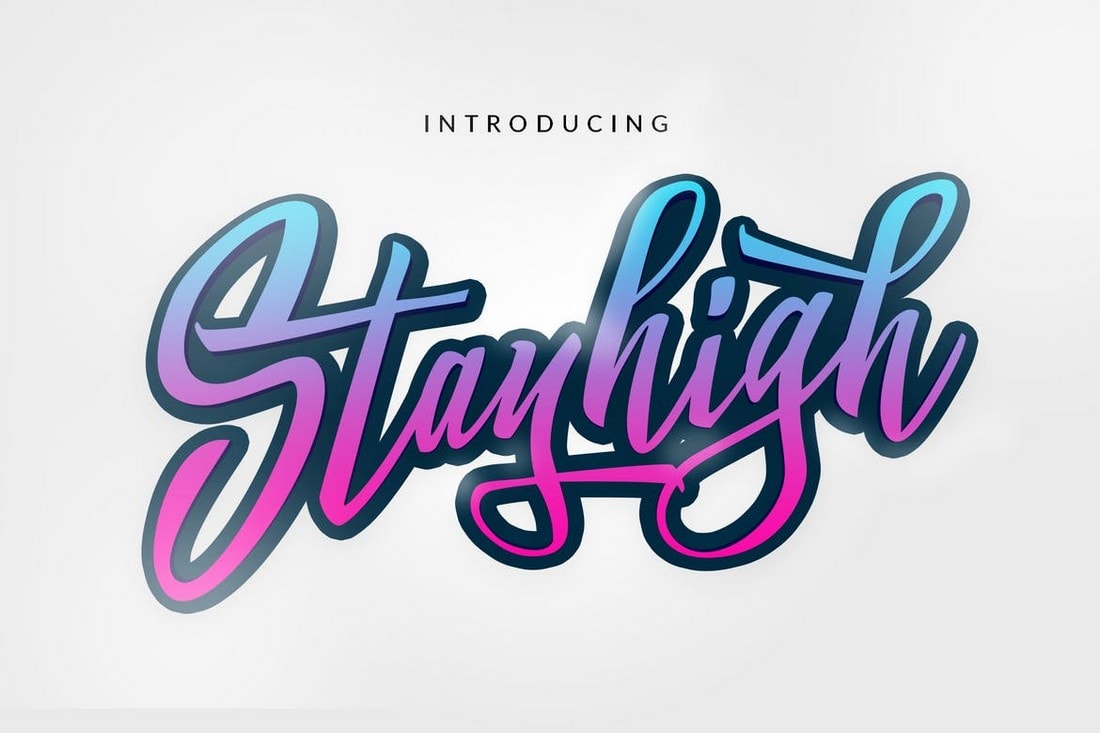 Stay High is a unique script font made specifically for designing logos. However, you can also use it for poster titles and flyer designs as well. The font features glyphs and ligatures as well as swashes.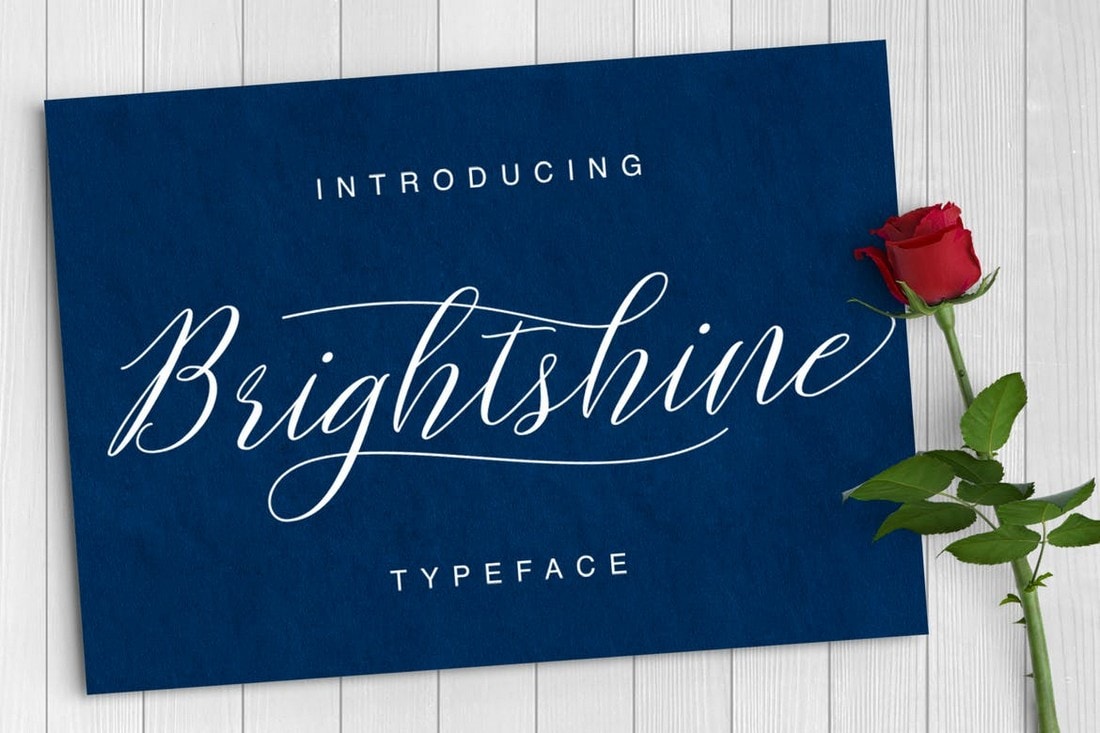 Don't make the mistake of not downloading this elegant and classy font. Brightshine is the perfect font for designing professional and business designs such as business cards, stationery, logos, and much more. Its modern cursive lettering style is truly one of a kind.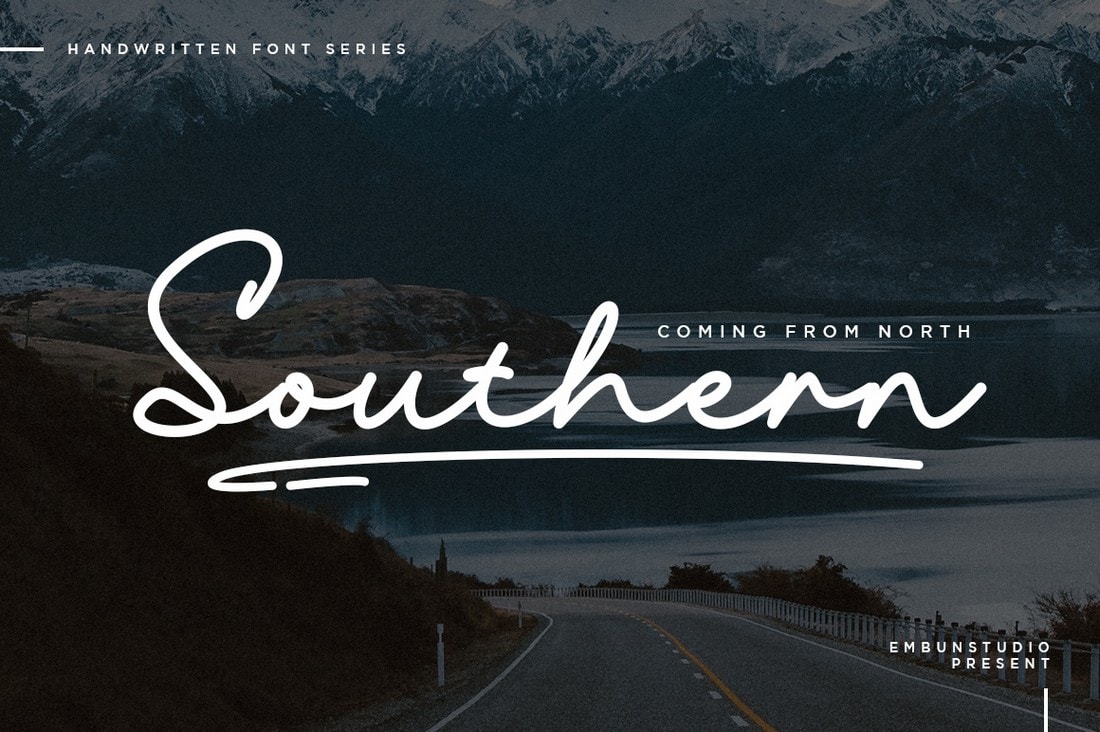 Southers is a minimalist handwritten font that's ideal for making business cards and stationery. The font includes many alternates and you can use it with your personal projects free of charge.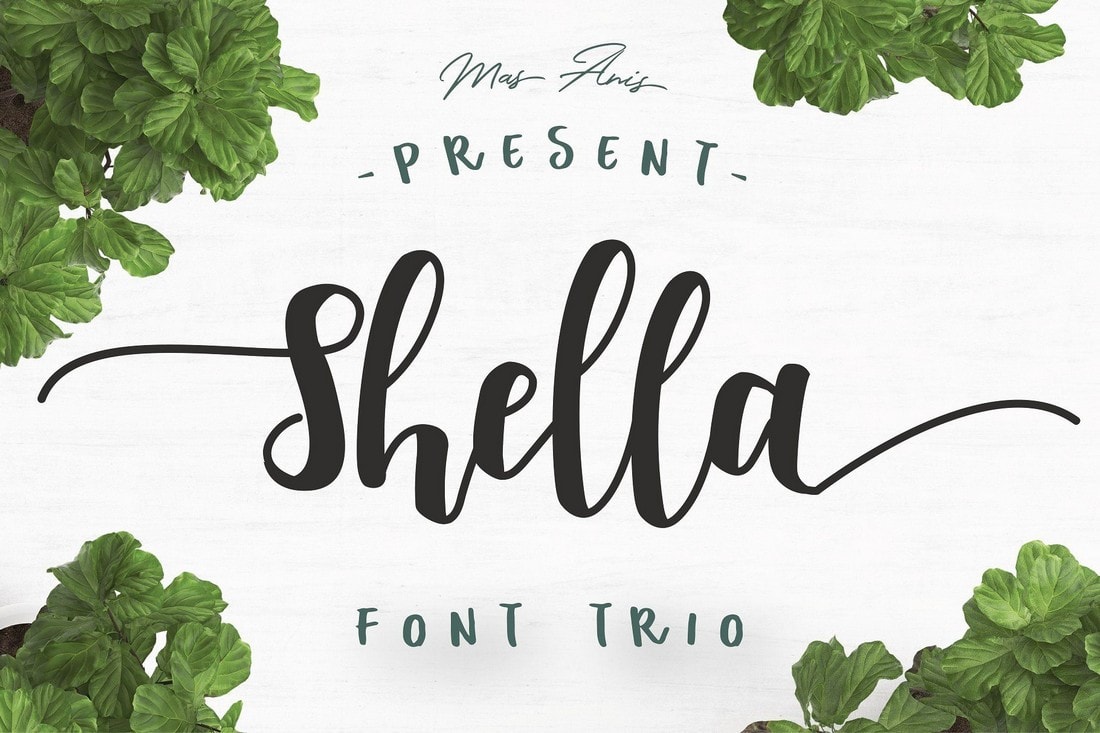 Shella is a clean and modern script font you can download and use with personal projects for free. This pack includes 3 different styles of fonts that are suitable for all kinds of social media, posters, greeting cards, and many other designs.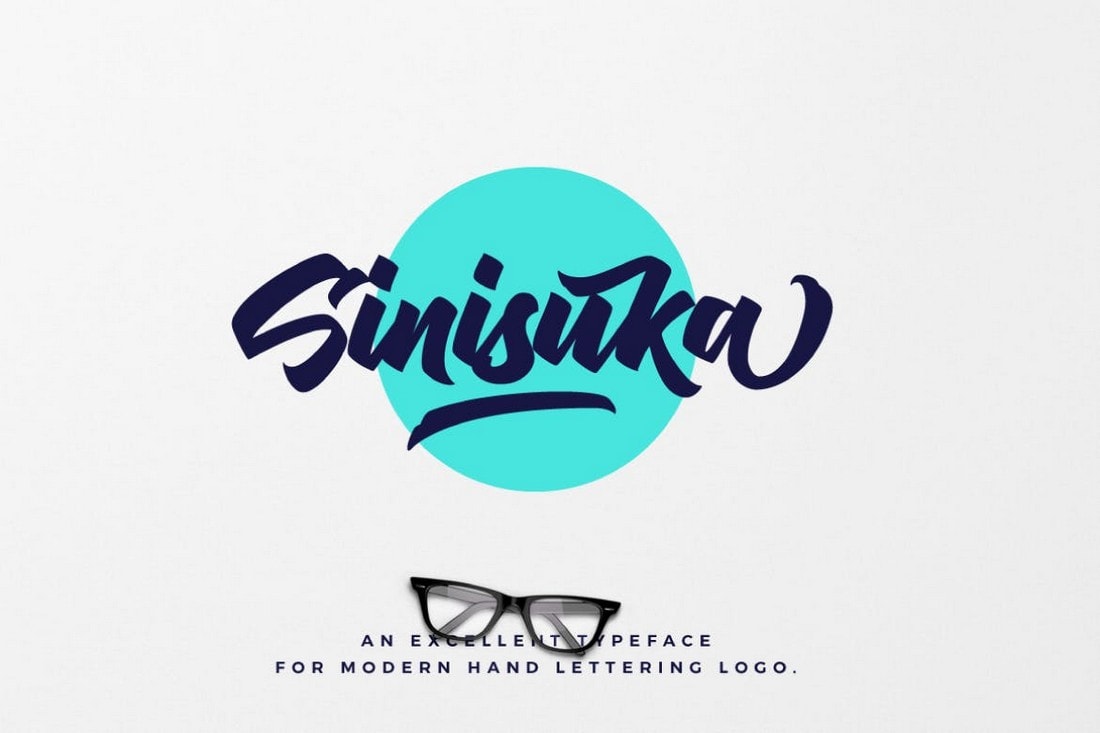 At first sight, this font will remind you of Japanese typography. The font sure seems to have a design inspired by Japanese designs. Either way, it's a great script font you can use to design all kinds of headings and titles for both print and digital designs.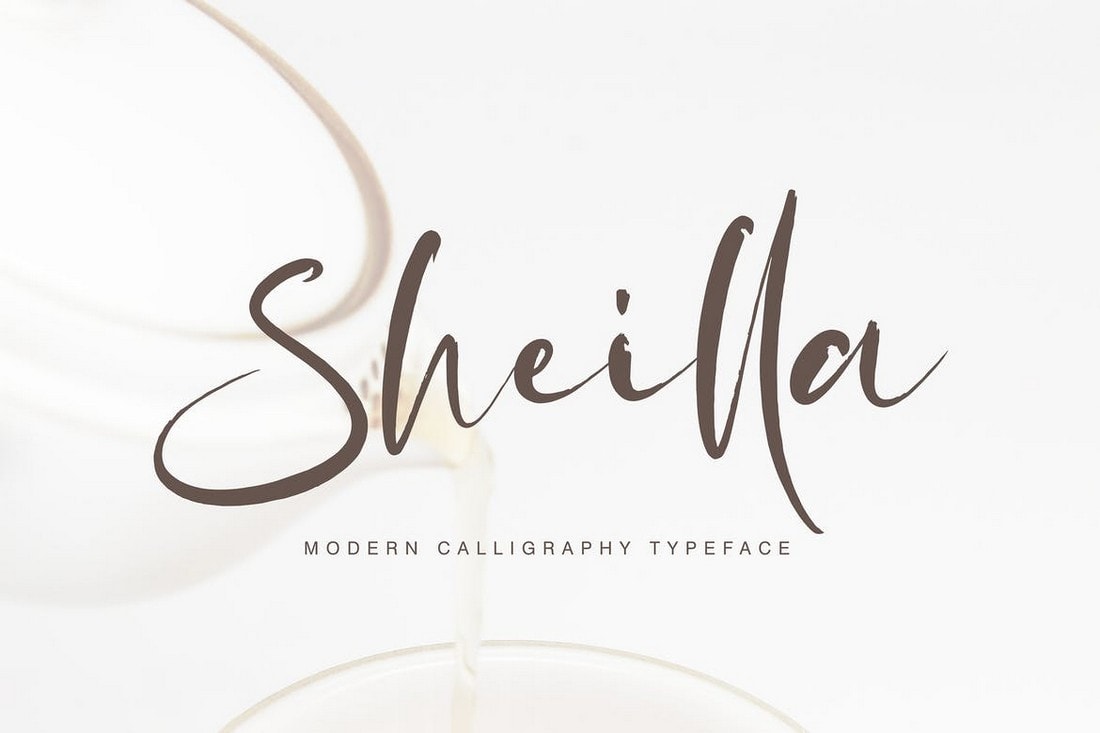 Want to make your greeting card titles look like they were drawn by hand? Then this font will definitely come in handy. It features a unique calligraphy-style cursive lettering design that makes the font quite special. It's perfect for logo, poster, social media, and various digital designs as well.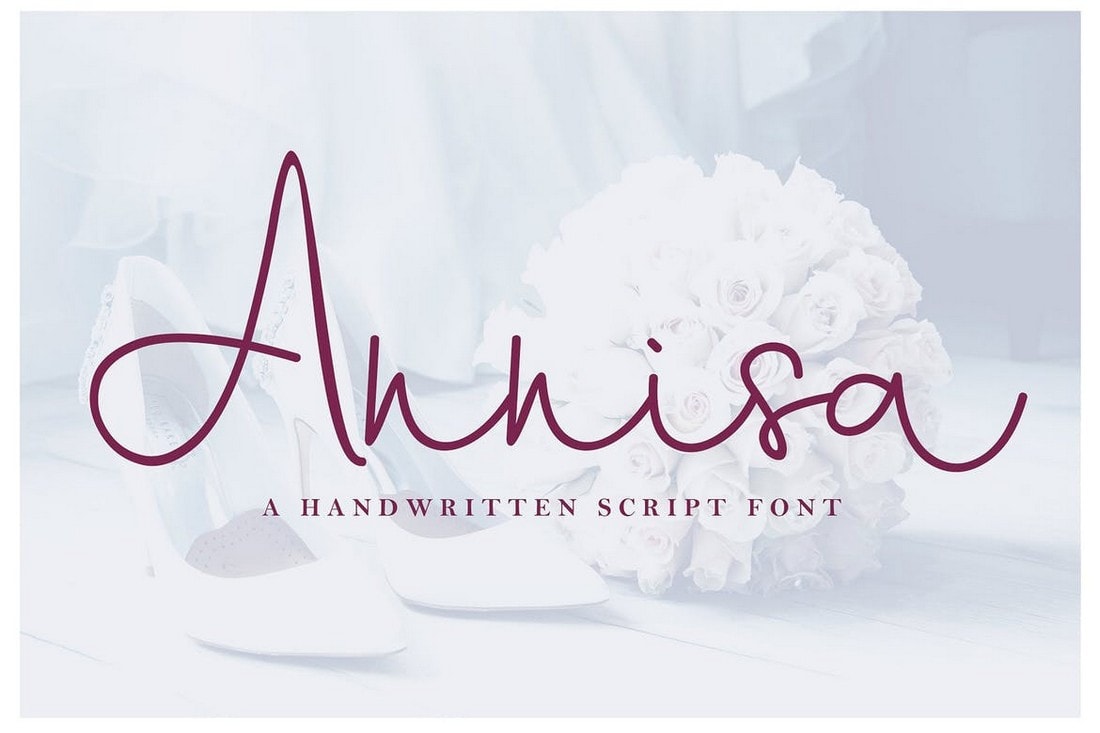 Annisa is a handwritten font with a cursive lettering design. This font has a unique style that makes it most suitable for signature style business cards and logo designs. The font comes in regular and slant designs featuring multilingual supports and lots of ligatures.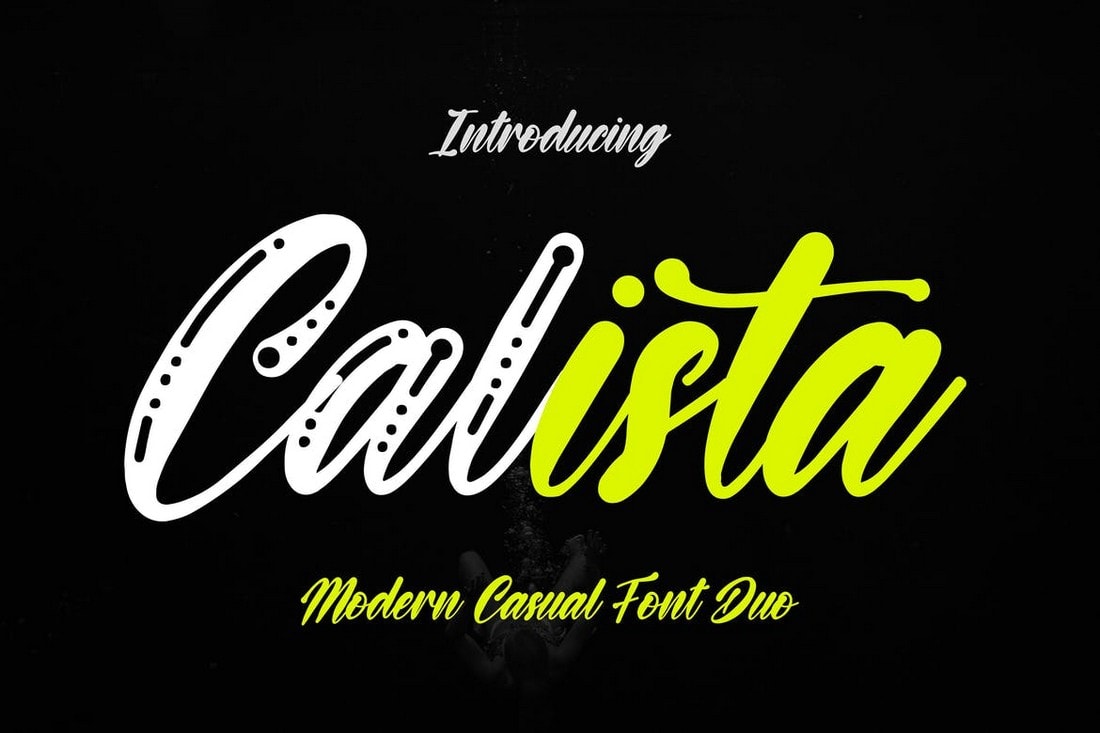 This is a two-in-one font pack that features two creative cursive script fonts. One font has a stylish textured design while the other features a regular filled lettering design. Both fonts are ideal for all kinds of casual and professional designs.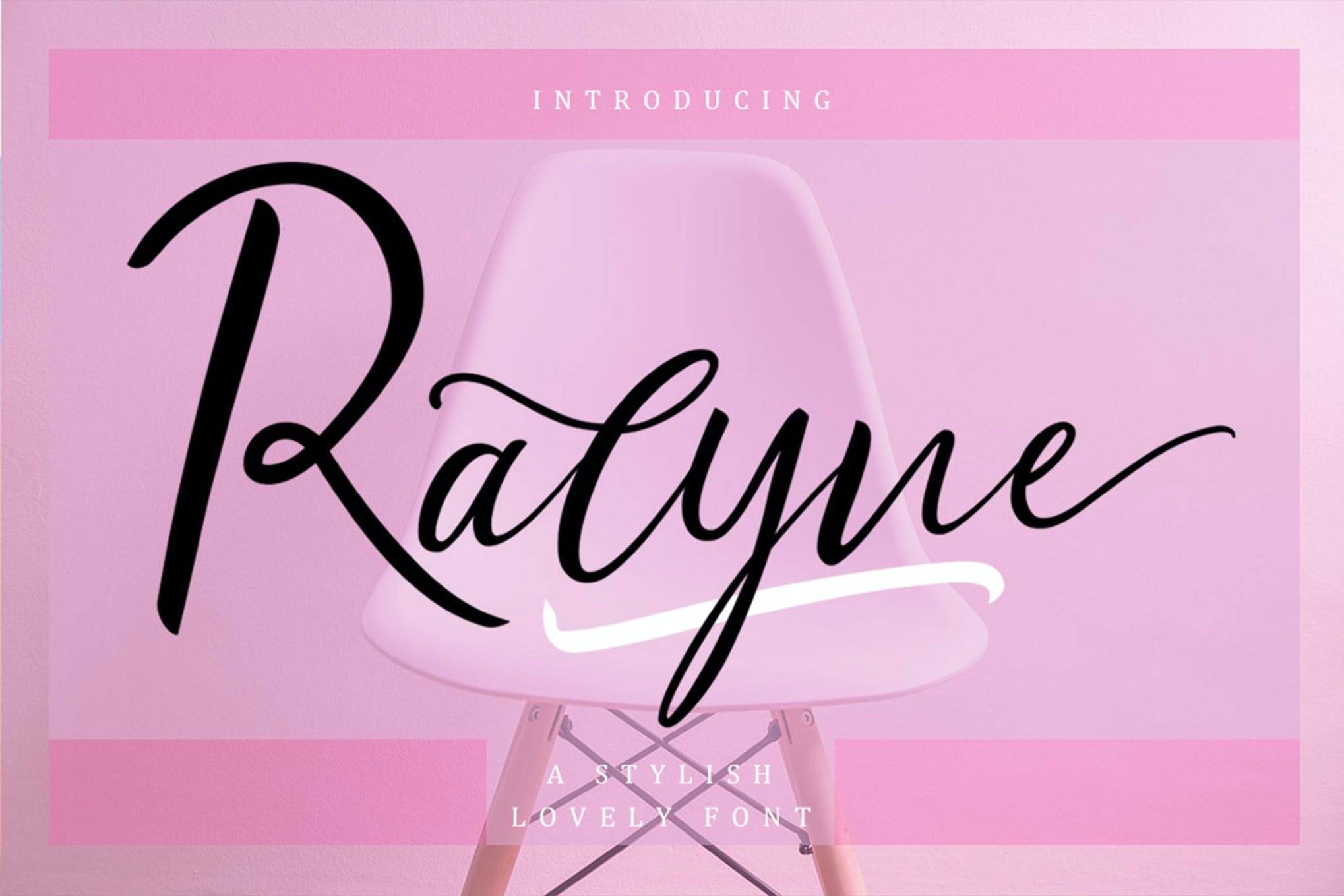 Next up we have Ralyne, a stylish and romantic cursive font style that is hard to pass up. It comes with a full set of uppercase and lowercase letters, numerals, punctuations, ligatures, and multi-language support.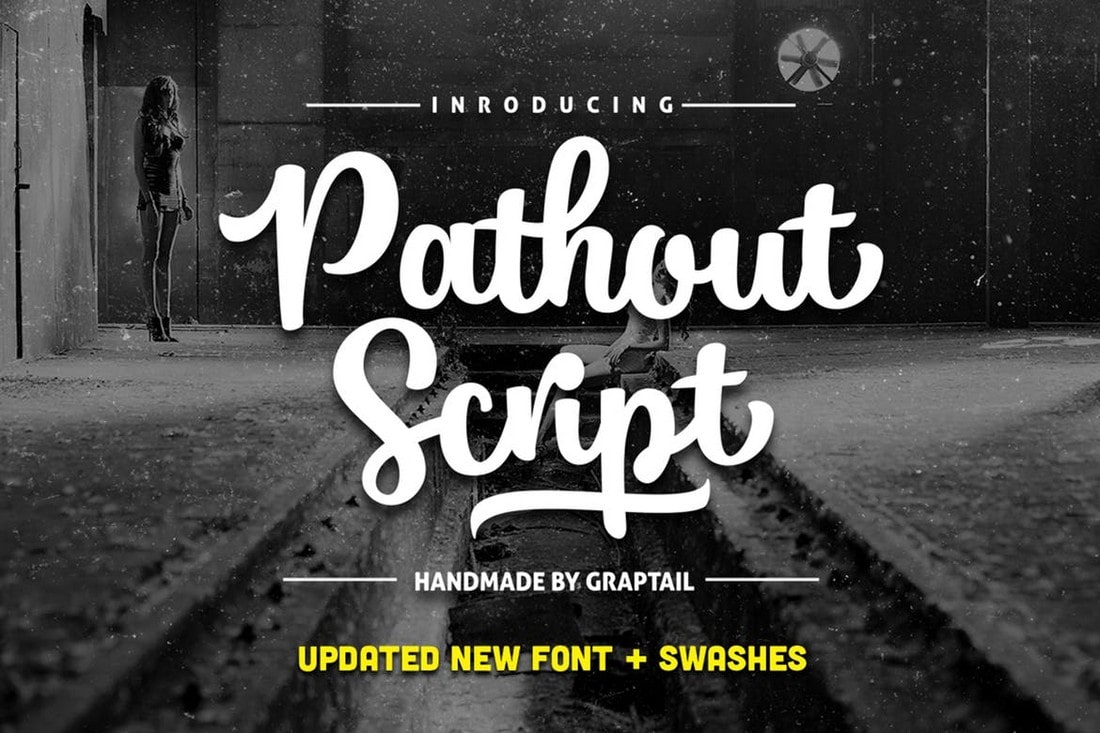 Even though this font has a unique vintage cursive design, it also includes mixed elements of modern design to make the font suitable for both vintage and modern-style designs. You can use it to craft labels, badges, headings, titles, and much more.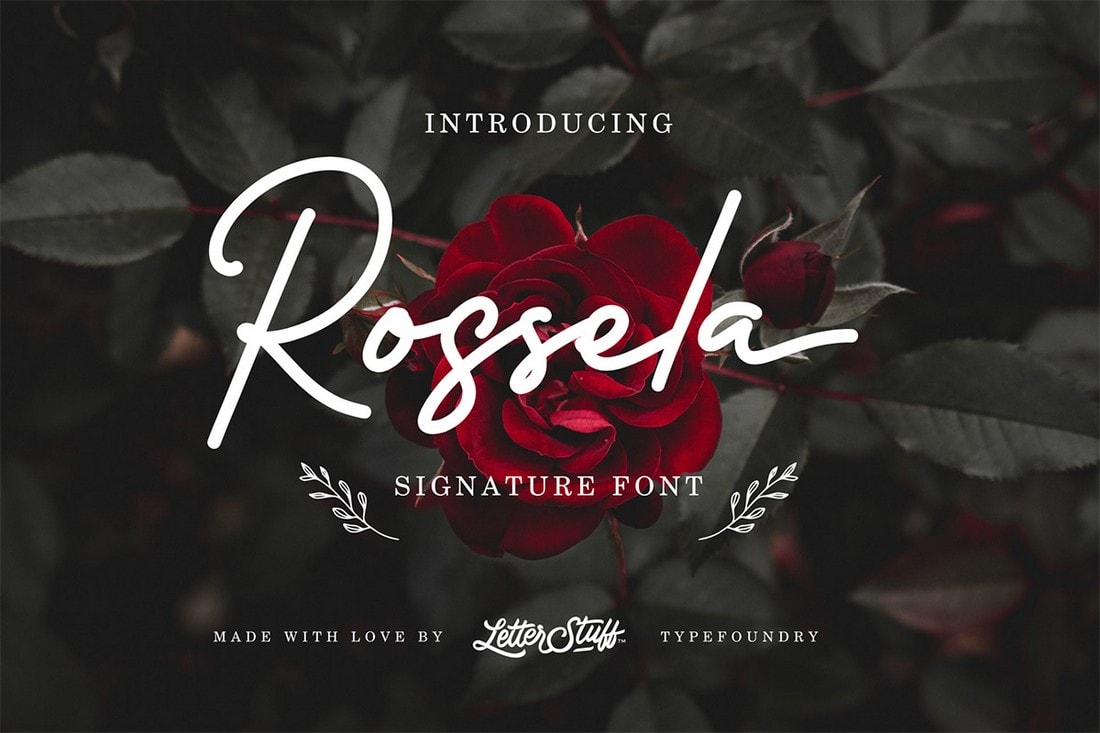 Another stylish script font you can use for free with your personal projects. This font comes with a unique signature-style script lettering design. It comes with multiple ligatures and stylistic alternates as well.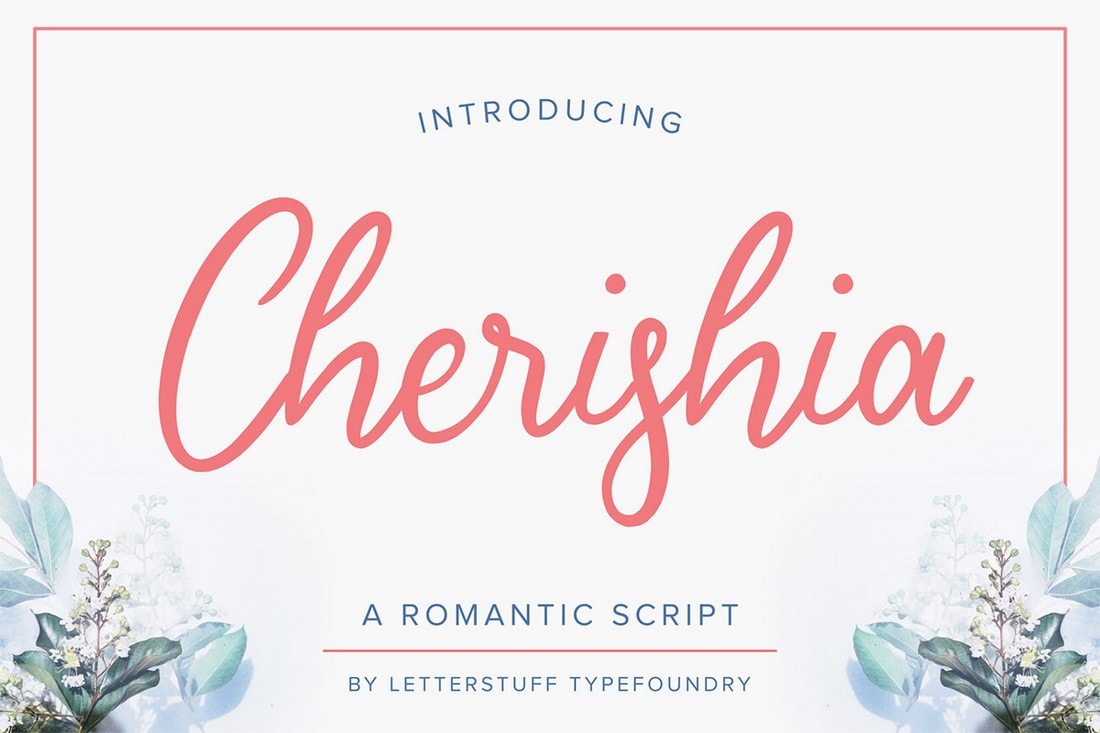 This free font is perfect for your designs related to romantic events and celebrations such as Valentine's day cards, anniversary cards, and more. It includes both uppercase and lowercase letters. It's free to use with personal projects.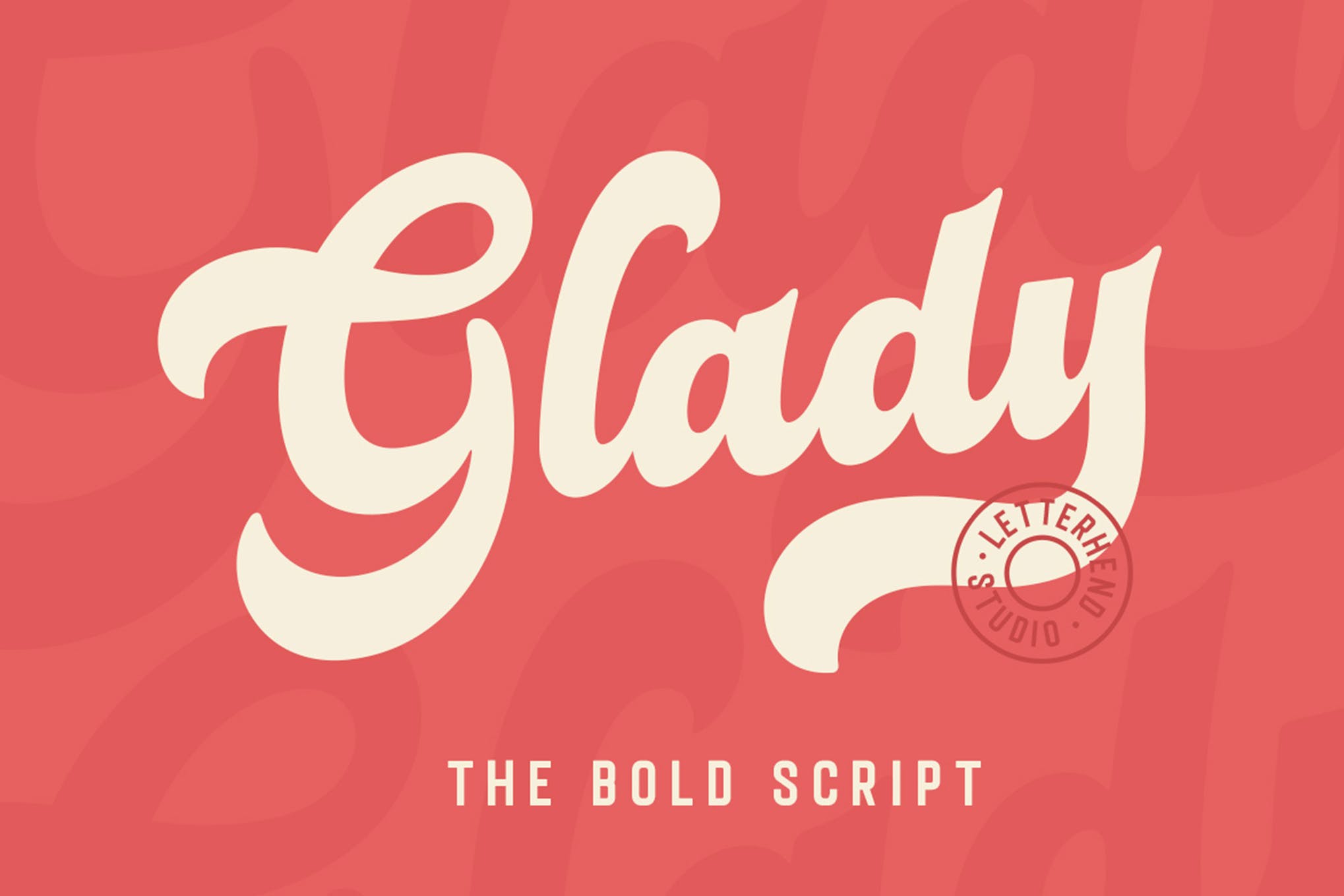 Glady is a bold script font with a standout look. This font is perfectly made to be applied especially in wedding invitations, labels, logos, magazines, books, greeting cards, packaging, fashion, make-up, stationery, novels, or any type of advertising purpose.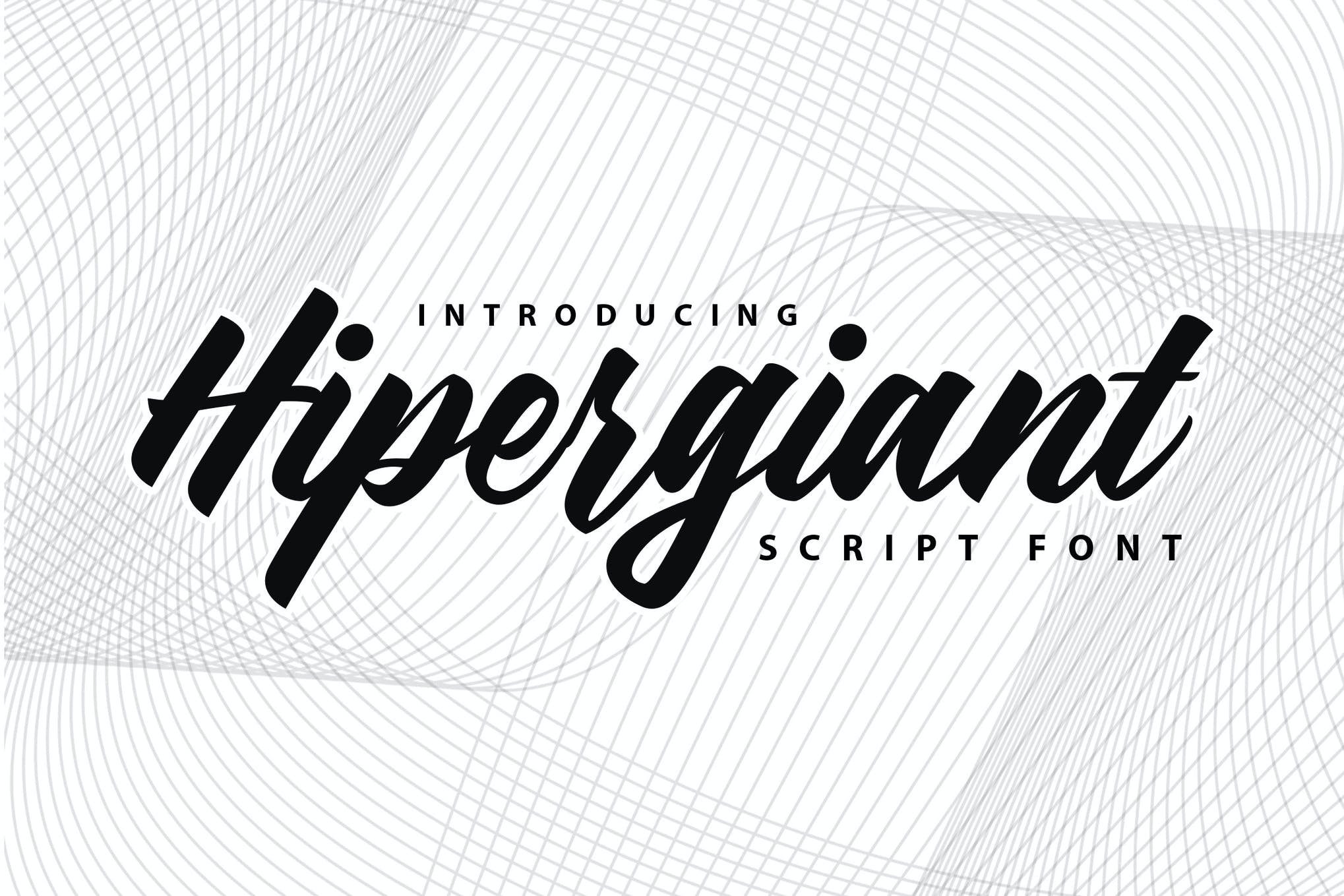 Hipergiant is perfect to use for Logotype, Letterhead, Poster, Apparel Design, Label and etc. The Open Type features can be accessed by using OpenType savvy programs such as Adobe Illustrator, Adobe InDesign, Adobe Photoshop Corel Draw X version, And Microsoft Word.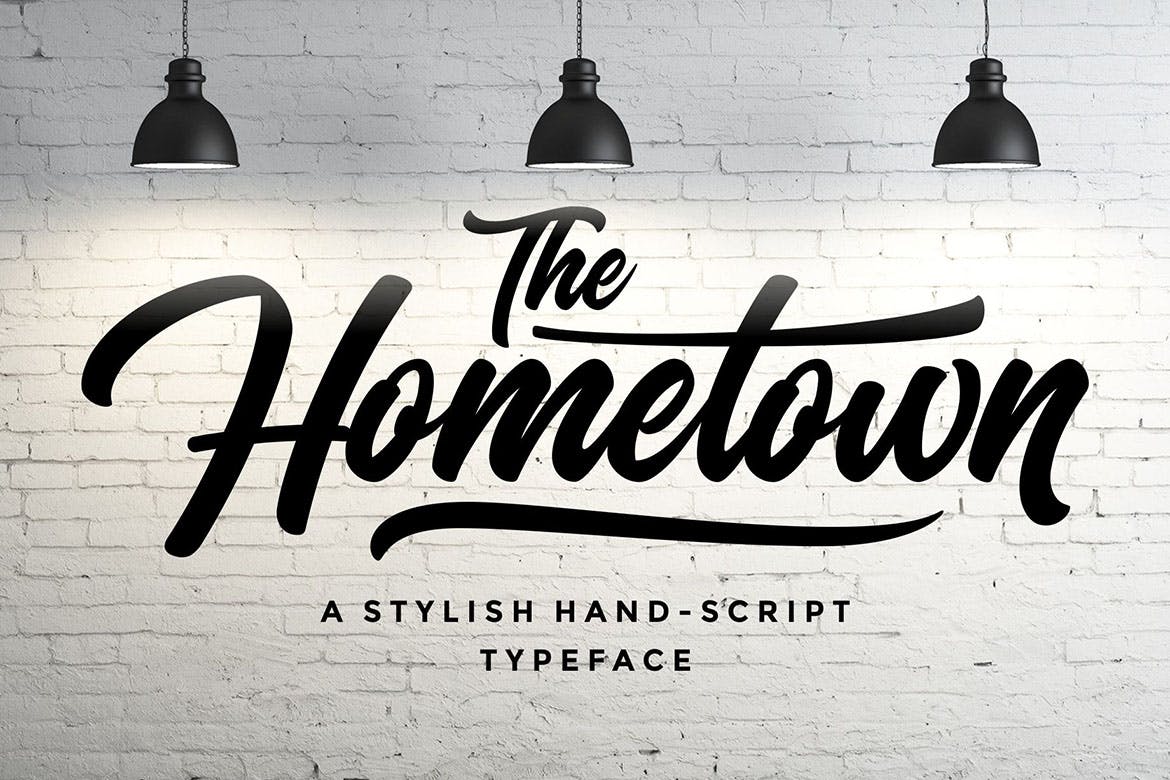 Creative freehand or casual script font for your new artworks. Comes with a lot of alternate characters and swashes so you can create amazing headers or titles.
Stylish handwritten fonts are also great for print and digital designs. Grab some of the best handwriting fonts from our collection.