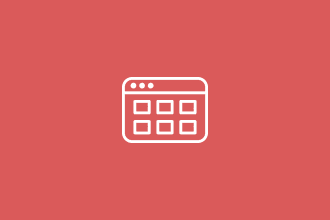 This collection of the best mega menu WordPress themes will help you create a range of websites that all make the most of the drop-down navigation areas of your site.
Using mega menus on your website can help upgrade your navigation areas from simple lists of links to content-rich displays that encourage your visitors to explore even more areas of your website. The best mega menu WordPress themes make it easy to setup these drop-down menus and then populate them with a range of content. You can easily format the menu content to stand out and catch the attention of your visitors, helping them to find what they're looking for.
Adding images and creating advanced layouts for the drop-down menu areas is all part of the functionality you can expect from the best WordPress themes of this type. However, that's not all these themes have to offer. Many of the options here include multiple website demos, covering a range of styles. The designs can be imported into your website in just a few clicks, helping you launch your project without much effort or fuss.
From ecommerce stores and magazine and news sites to online portfolios and even a farm website, there are plenty of different options to choose from in this collection of the best WordPress mega menu themes.
The Bell - Multi-Purpose Mega Menu WordPress Theme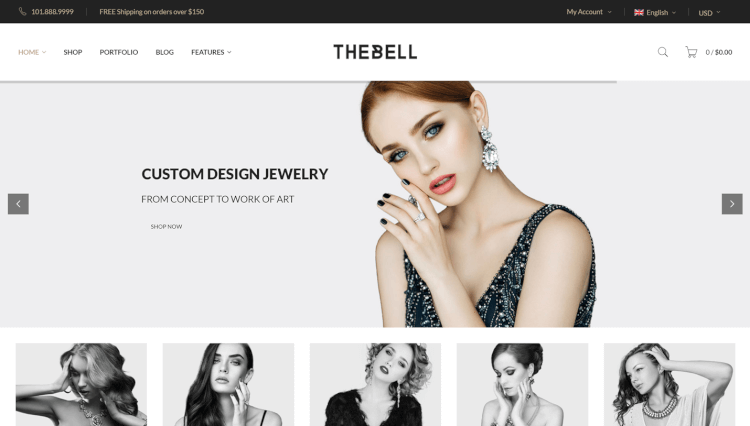 The Bell boast four ecommerce store homepage designs that can be imported into your WordPress website in just a few clicks. The pre-built header styles can all make use of the built-in mega menu functionality, while the theme options make it easy to customize the overall appearance of your site. As well as the mega menu feature, The Bell also includes full mobile menu support.
Service Master - Multi-Concept Service Provider Mega Menu WordPress Theme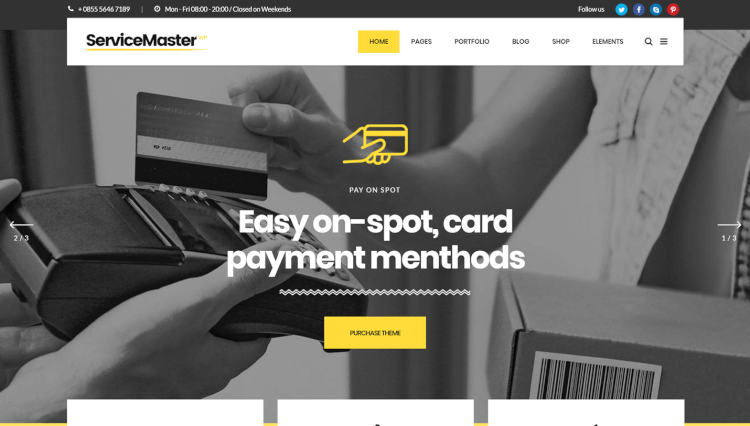 Service Master has been created to help you build a website to promote your services or a service related business. The 12 homepage designs cover a range of service types, from transportation and logistics businesses to maintenance and tech service providers. However, as this theme includes the Visual Composer page builder plugin, you can easily adjust the demos to suit the type of service you are offering.
Louvre - Minimal Magazine and Blog Mega Menu WordPress Theme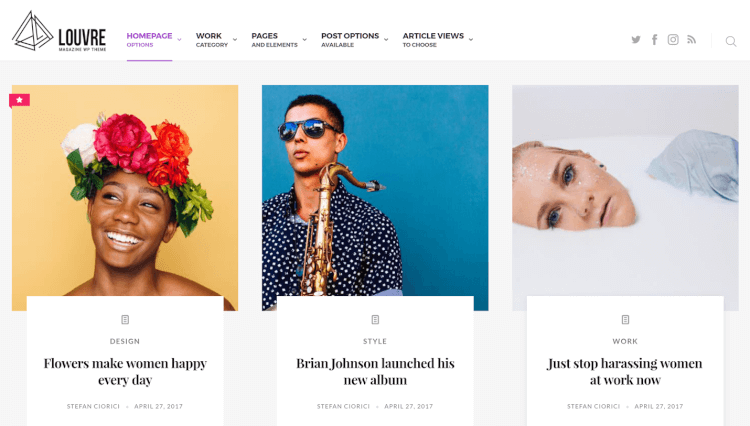 Louvre is a minimal blogger and magazine WordPress theme with a design that gives your content plenty of room to breathe. As well as the pre-built homepage layouts, you can also choose from a growing selection of layouts and templates for the inner pages of your site. The sliders make it easy to present your content in new and interesting ways, while the fast loading times are sure to impress your visitors and the search engines.
Artmag - Magazine and Online Shop Mega Menu WordPress Theme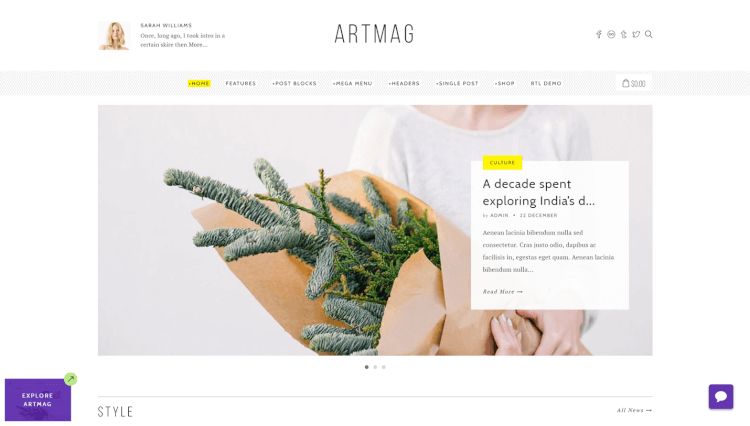 Artmag is supported with a number of YouTube videos that will walk you through the process of setting up your website. Thanks to this, if you're new to creating websites, this could be one of the best mega menu WordPress themes for you. The selection of pre-built homepages, drag-and-drop page builder tool, and custom widgets also add to the appeal of this stylish theme.
Magazine3 - Modern Mega Menu WordPress Theme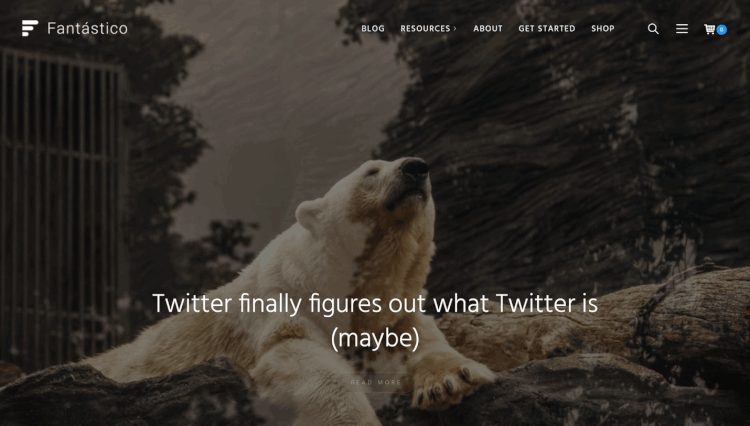 Magazine3 is a modern WordPress theme that's equipped with a powerful page builder tool to help you create a unique magazine website. However, if you like any of the pre-built demo designs, you can just as easily use them for your website. New demos are scheduled for release, making this a multi-purpose theme that's only going to get better and better.
Oladice - Organic Farm Mega Menu WordPress Theme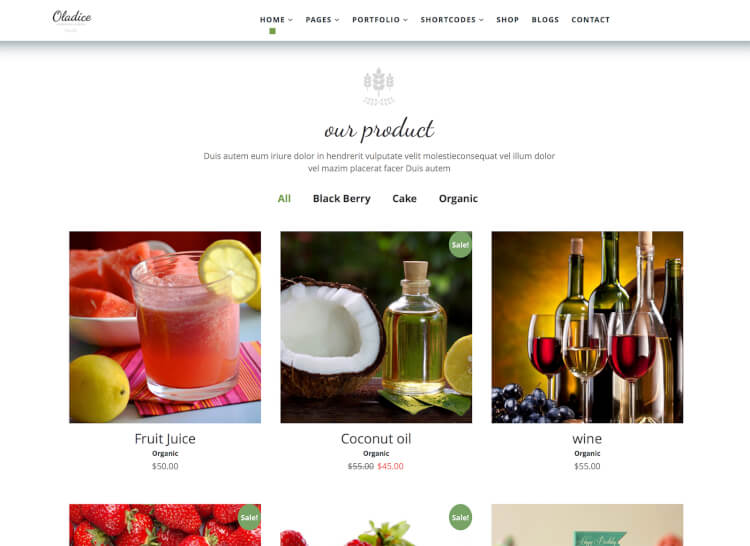 Oladice can help you launch a stylish website for your farm or farm-related project. The nine homepage designs give you plenty of options for your website, while the other templates cover the portfolio, about, services, and blog content your site will publish. As well as including mega menus, Oladice is also fully ecommerce ready thanks to support for the leading WooCommerce plugin.
Magneto - Multi-Concept Magazine Mega Menu WordPress Theme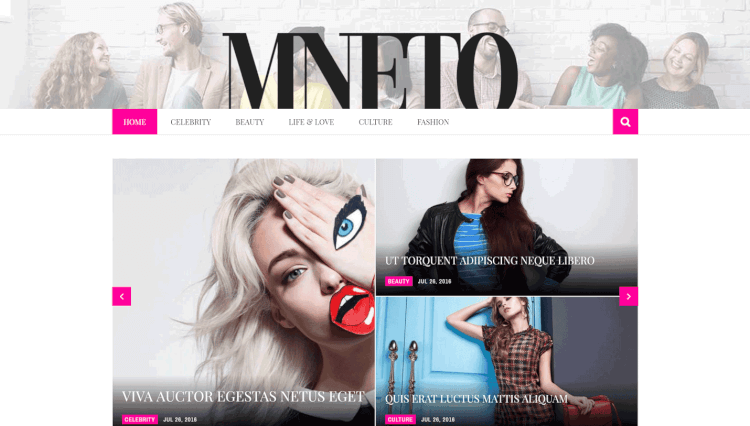 Magneto is another multi-purpose WordPress theme with a focus on creating content-rich websites. Bloggers, news, and magazine website owners will all appreciate the selection of content layouts included in the Magneto theme package. There's also a wealth of customization options, including a drag-and-drop page builder tool to help you perfect the look of your website. Mega menus are available as standard with this flexible theme.
NovaBlog - Blog and Magazine Mega Menu WordPress Theme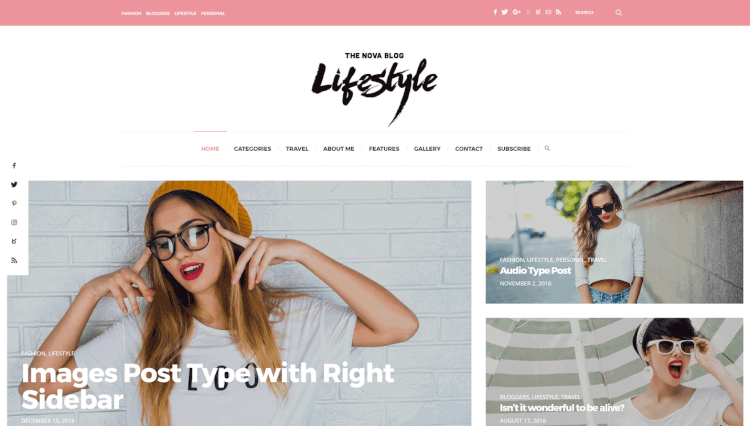 NovaBlog is a multi-concept WordPress theme for bloggers and magazine websites. Thanks to the 18 homepage designs, you should be able to find a suitable foundation for your website. Then, once you've imported the demo content, you can use the theme options and settings to customize the appearance of your site or use the included Visual Composer plugin to design new pages or rebuilt the existing ones.
KIDZ - Baby and Kids WooCommerce Mega Menu WordPress Theme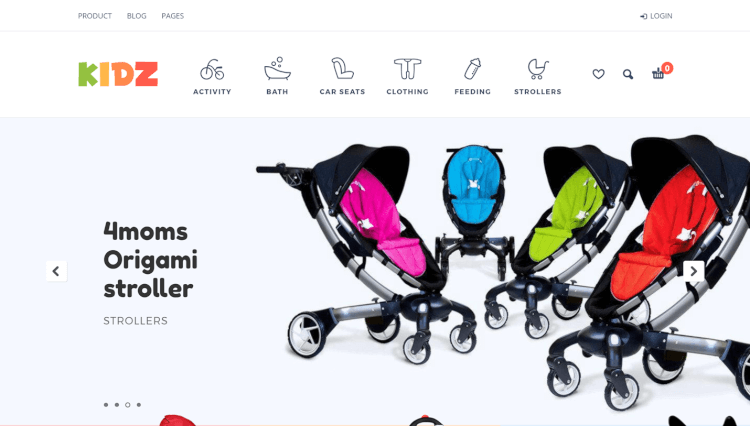 KIDZ is a baby and child-focused ecommerce store builder WordPress theme that integrates with the popular WooCommerce plugin. Thanks to the mega menu support, regardless of which of the two ecommerce demos you import into your website, you should have no trouble displaying products and other useful content in your drop-down navigation system.
Designr - Ultimate Multi-Purpose Mega Menu WordPress Responsive Theme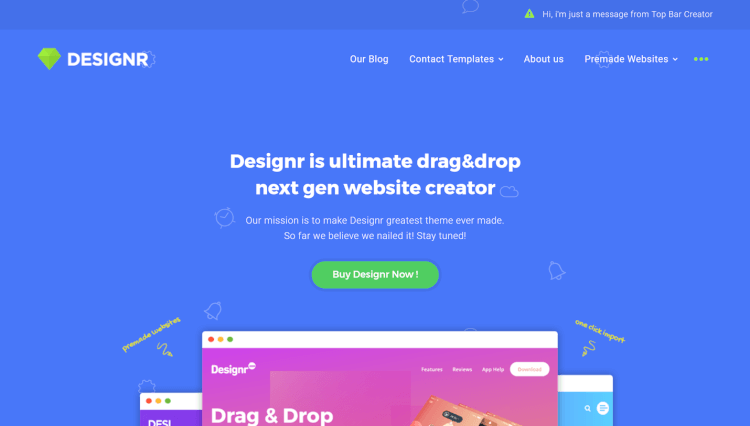 Designr is a brand new multi-purpose WordPress theme that includes mega menus among its many features. The different Designr demos cover a range of projects, including ecommerce stores, gym and fitness websites, online course platforms, app promotional sites, and many others. Whichever demo you choose, mega menus, sliders, social media buttons, and product grids, are just some of the elements you can easily add to your site with Designr.
Sanigo - Modern Technology Mega Menu WordPress Theme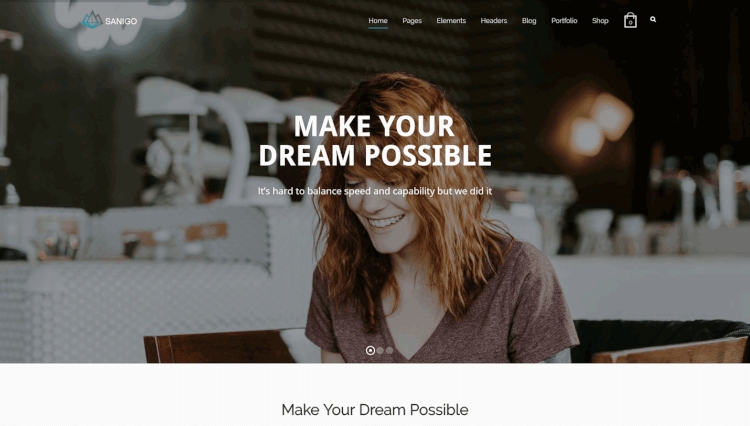 Sanigo is a technology focused WordPress theme with a few different website demos for you to choose from. Whether you're a company offering tech services, a technology blogger, or you're launching your own product, Sanigo has lots to offer. It even has full ecommerce support for creating shops that are selling technology items. The pre-built content can all be customized with the included Visual Composer tool, helping you create the right mega menu-enabled website for your project.
Evently - Multi-Concept Event and Conference Mega Menu WordPress Theme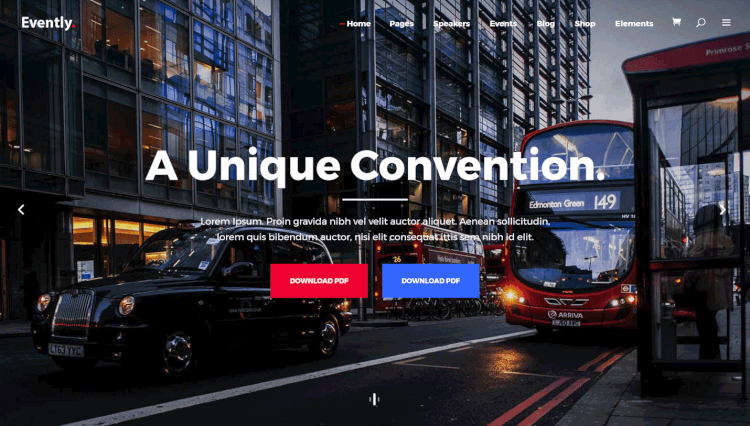 Evently has nine homepage designs to help you create a suitable website to promote your event or conference. Evently has all the features you'd expect to find in a premium WordPress events theme, including a timetabling tool, speaker profile templates, and a schedule builder to name just a few. Any of the demo websites can be imported in just a few clicks, enabling you to launch a stylish events website in no time at all.
ByNews - News and Magazine Mega Menu WordPress Theme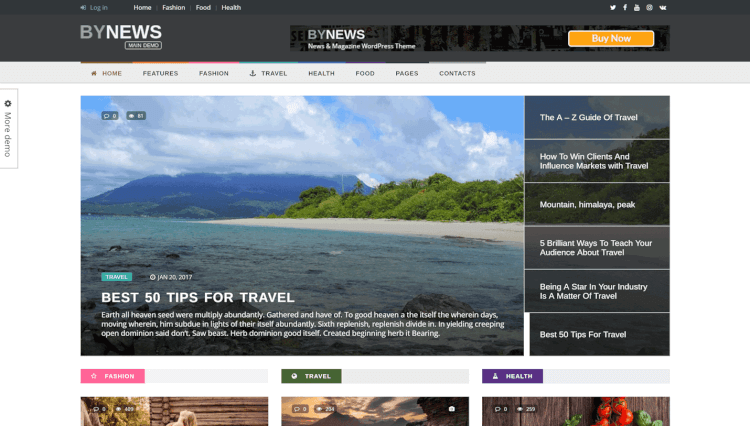 ByNews has been created for anyone who wants to build a news or magazine website with WordPress that also features a mega menu. The default homepage article has been designed to display multiple articles to your visitors, as soon as they arrive at your site. However, as this theme comes equipped with a page builder tool, you can easily adjust the layout to better meet your needs.
Labelle - Mega Menu WooCommerce and Blogging WordPress Theme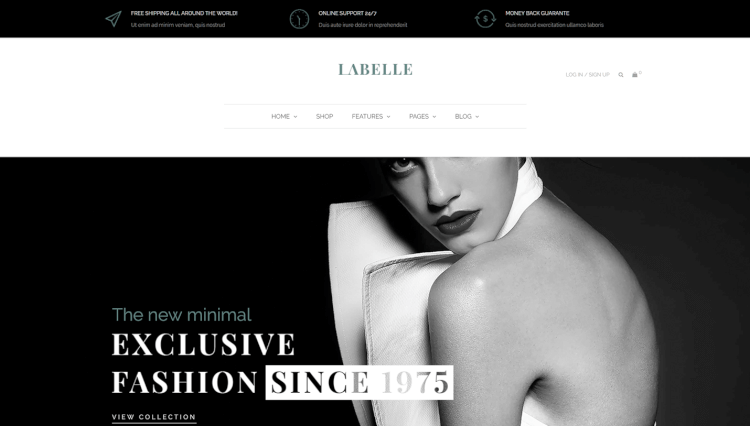 Labelle is a multi-purpose mega menu WordPress theme that can be used to create either a blog or ecommerce store. However, as WordPress is such a flexible platform, if you like the design of this theme, you could probably create any type of website with Labelle. Packed with pre-built page templates and layouts, as well as the Visual Composer page builder plugin, Labelle is sure to be able to help you create a unique website for your project.
Petal - Freelancer and Agency Creative Portfolio Mega Menu WordPress Theme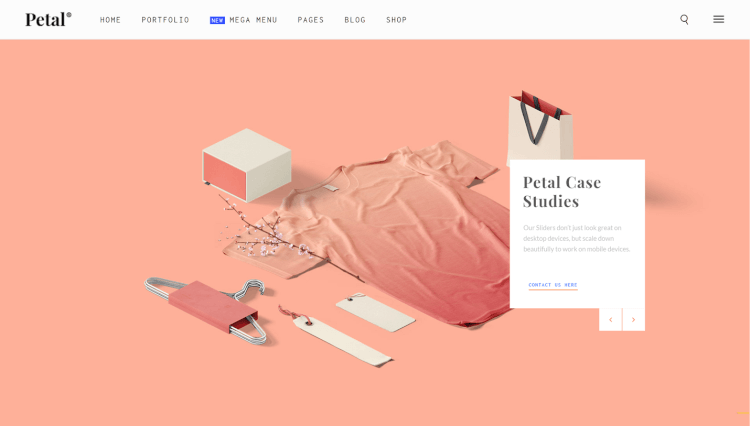 Petal is a creative portfolio WordPress theme for freelancers and agencies who want to take advantage of the mega menu style navigation interface. As well as using the included Visual Composer page builder tool to enhance your website, with Petal you can also create custom mega menus to impress your visitors.
Flipmart - Mega Menu Ecommerce WordPress Theme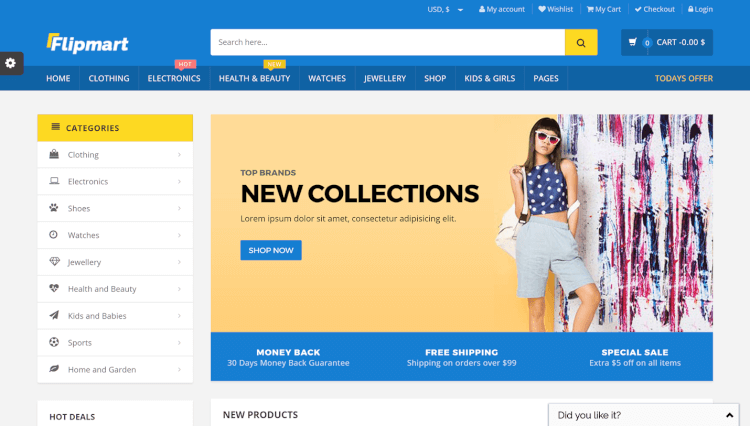 Flipmart is an ecommerce WordPress theme that will help you create an online shop that incorporates mega menus into its design. When setting up your store, Flipmart gives you five website variations to choose from, each with their own style of mega menu. If you want to use this advanced type of navigation system to sell more products from your store, Flipmart could be the best mega menu WordPress theme for you.