34+ Best After Effects Glitch Transitions & AE Glitch Effects 2023
When it comes to crafting up your next piece of stunning video content, there is always an element of consideration that needs to be placed into the artistic style you plan to use. Whilst there are many styles to choose from, one of the most captivating is undoubtedly the After Effects glitch.
Glitch effect After Effects is an extensive brand, with many styles you can bring to the table with impressive results.
To help navigate you to the best glitch effect in After Effects, we've compiled a list of premium and free After Effect glitch plugins, including everything, you need to make a truly glitchy video in minutes.
Read on to see our list of the best glitch animation After Effects and transitions!
Download thousands of versatile Adobe After Effects templates, logo stings, openers, slideshow templates, lower thirds, and more. From $16 per month, get unlimited access to a growing library of over 2,000,000 Adobe After Effects templates, design assets, photos, videos and more.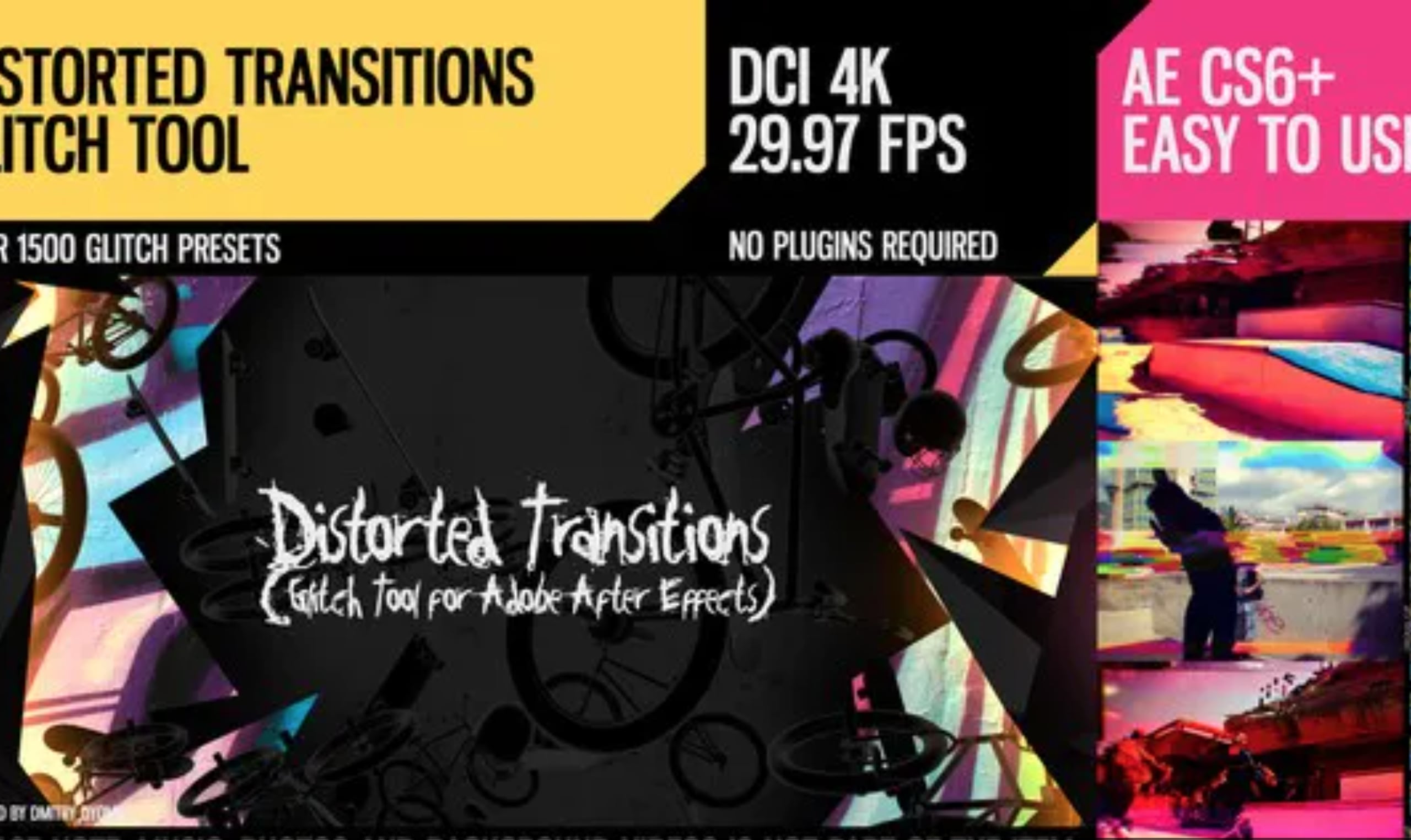 Looking to bring some glitchy and distorted transitions to your video production? This collection of transitions provides an absolutely massive library of glitch transitions and effects, all supported in After Effects. A fantastic starting point for anybody looking to get their hands on glitch-styled effects.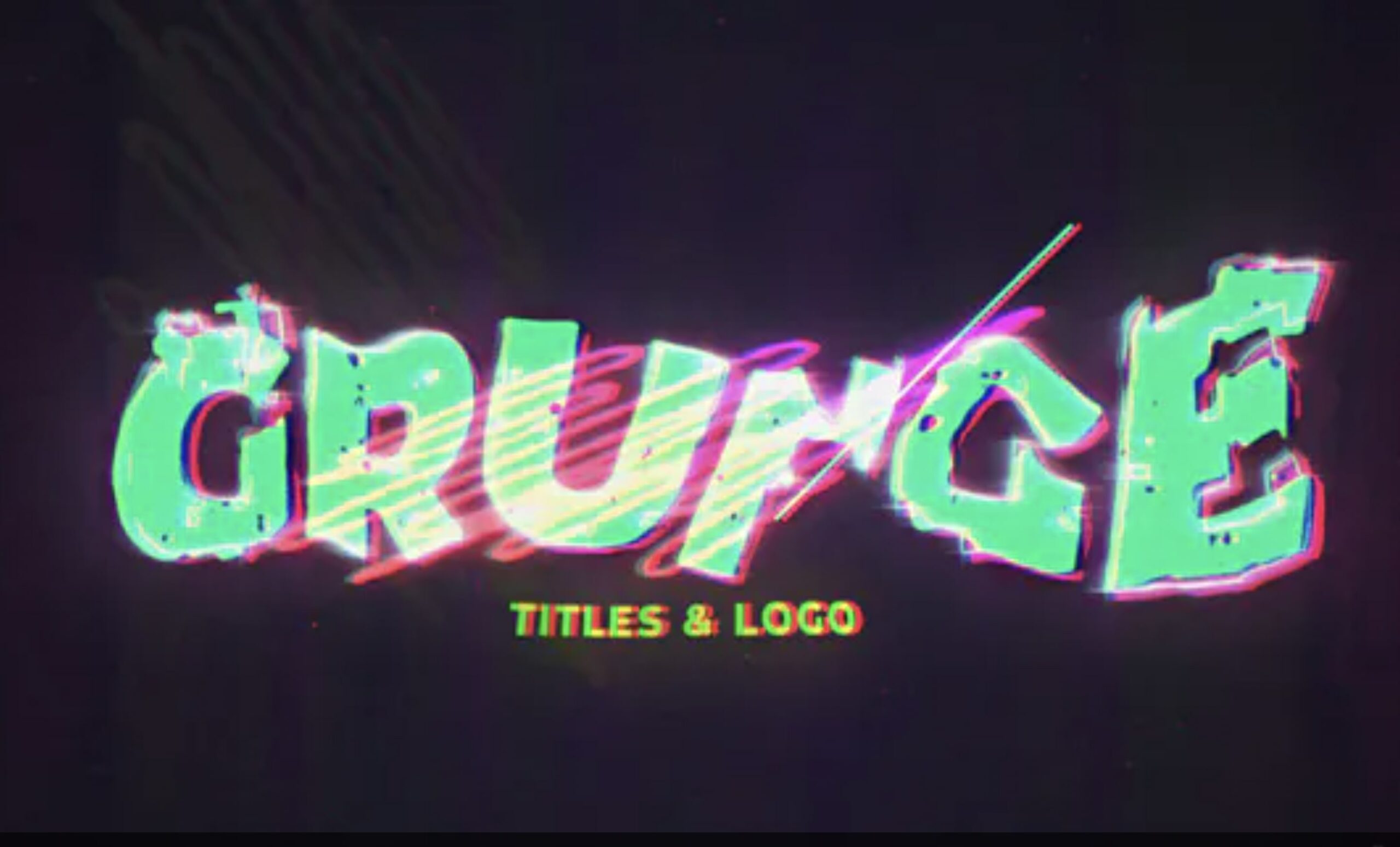 For a cyberpunk, cartoon-style glitch animation for After Effects, consider this logo intro template. Featuring a remarkably unique grungy aesthetic paired with the glitch effect, this After Effects plugin is one of its kind, and we certainly recommend you try it out.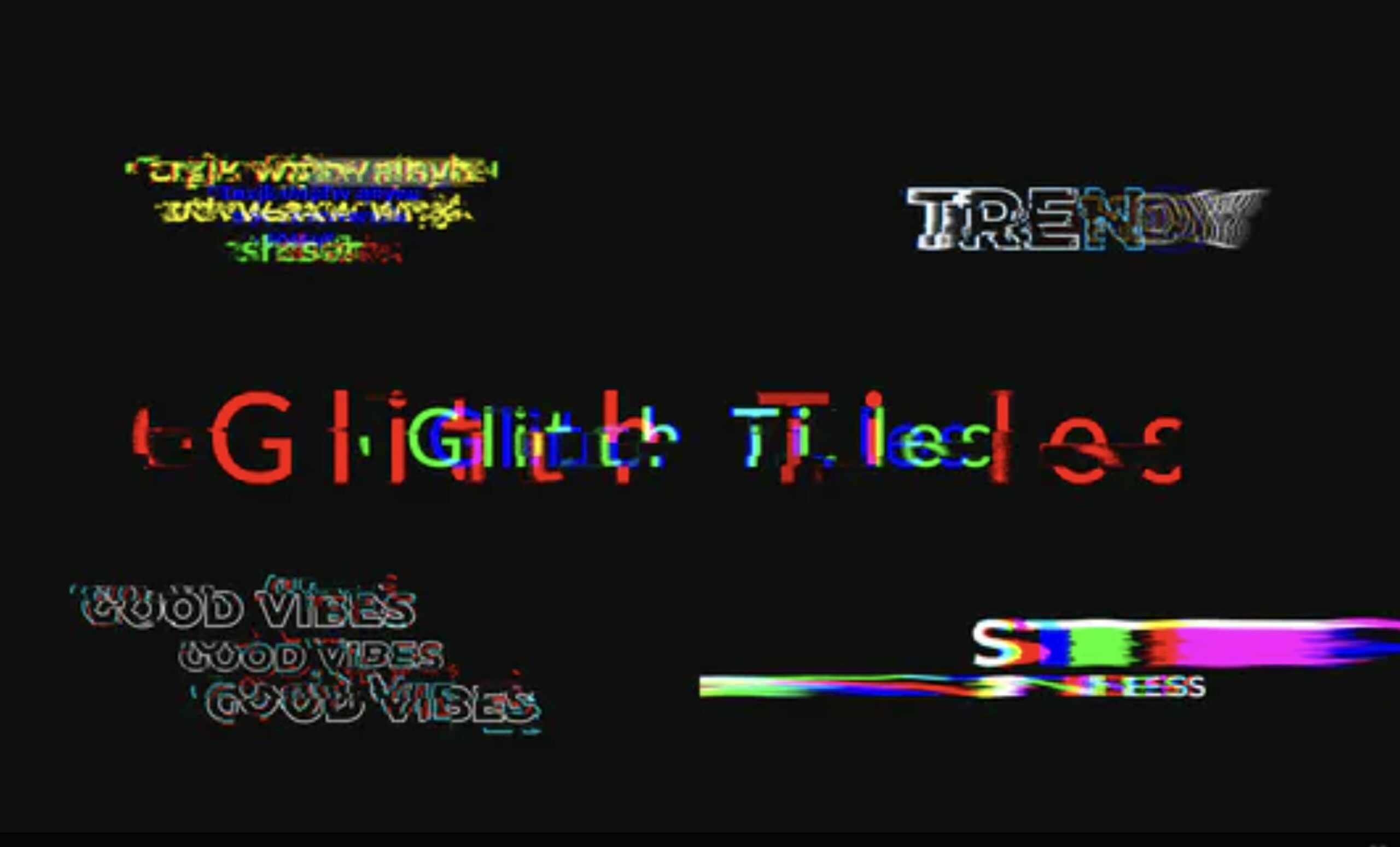 If you want to achieve glitch text in After Effects without having to spend hours trying to create the desired look, this template is exactly what you need. This glitch animation After Effects template offers 20 text styles, fully customizable in After Effects CC 2020 and above.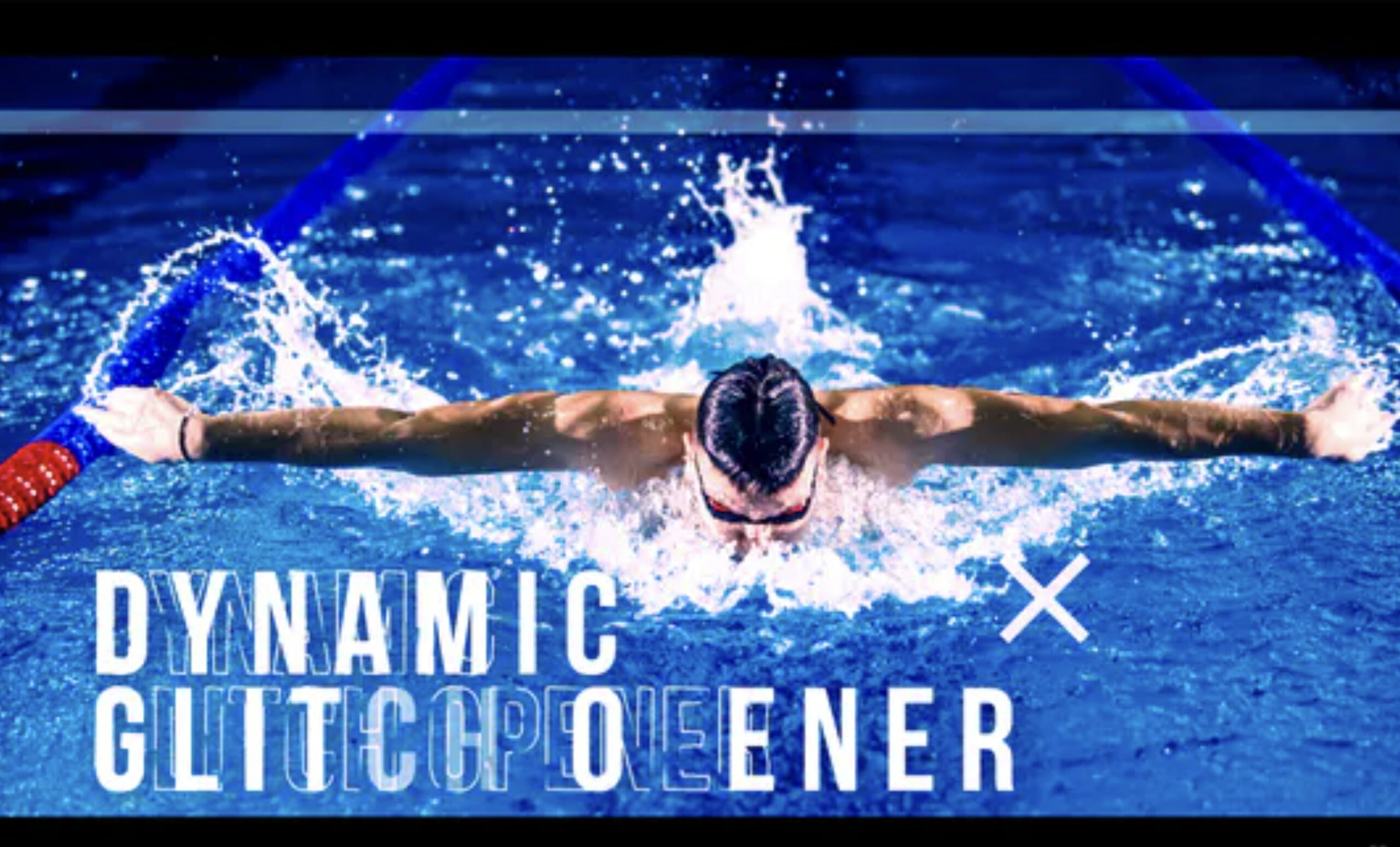 Use this action-packed, and fast-paced template to create an impressive and dynamic intro video. This urban-themed template features glitch effects that are guaranteed to give your promo, or opener a remarkably unique feel. It's an excellent After Effects glitch plugin that deserves your undivided attention.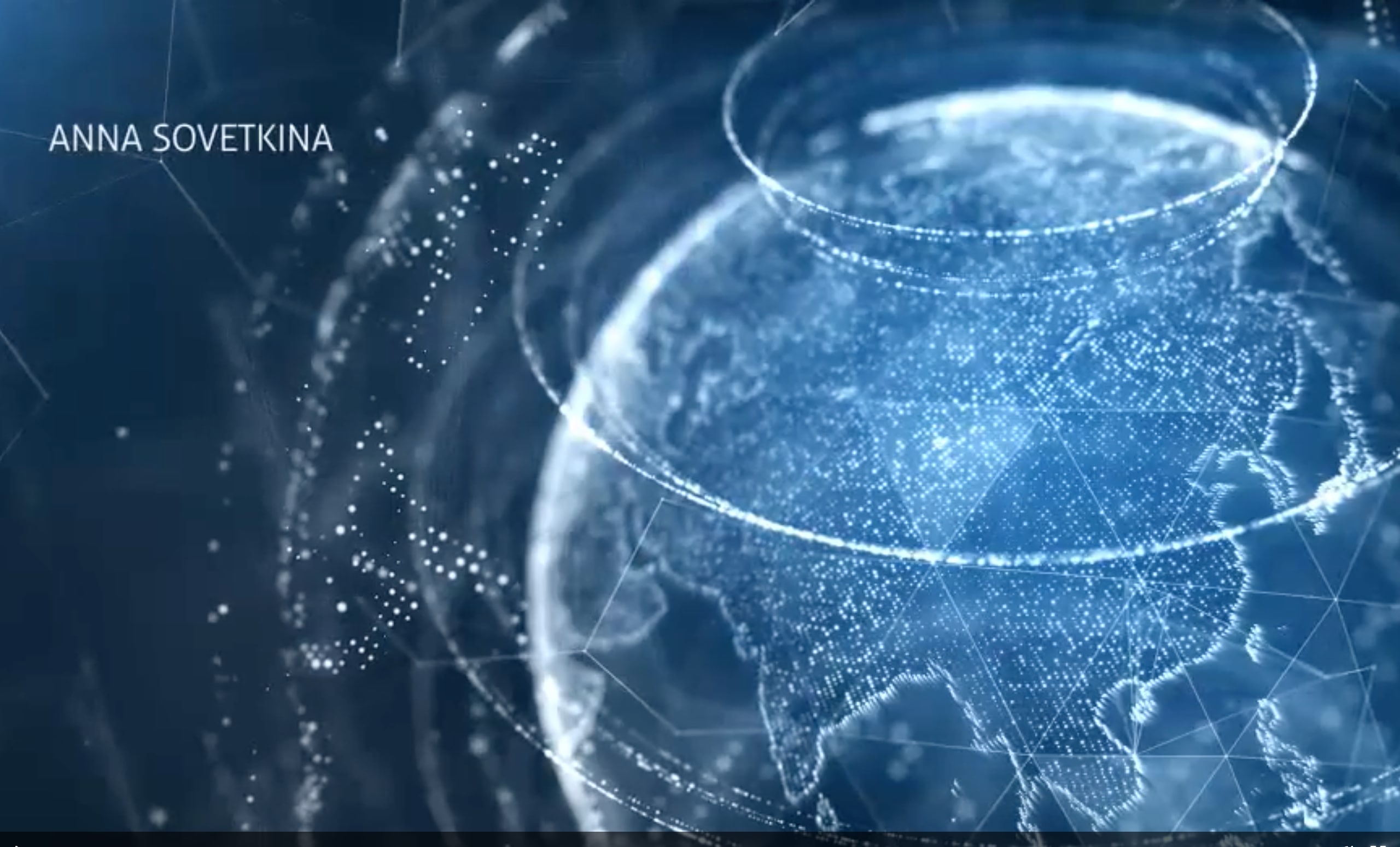 The extensive expanse of space has always been an alluring aesthetic that drives interest and keeps people engaged. With the Glitch Planet template, you'll be able to craft up an epic space adventure promo, opener, or commercial with ease.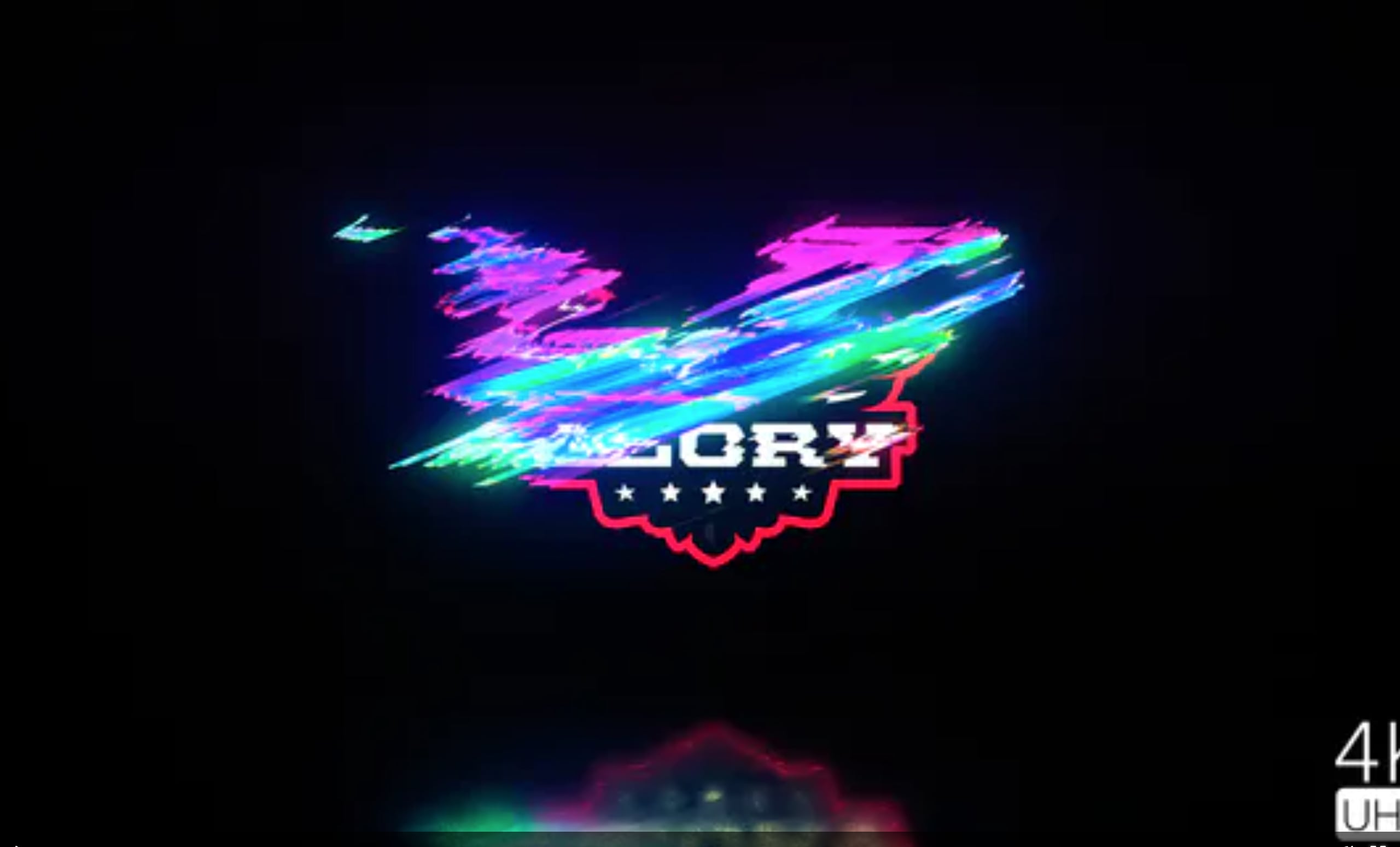 The way you present your brand is often through your logo, which is the cornerstone of how people remember you. If you're looking to shape that brand around a glitch-style effect, then this Glitch Logo After Effect is perfect for you. The plugin provides a large amount of versatility in its final aesthetic.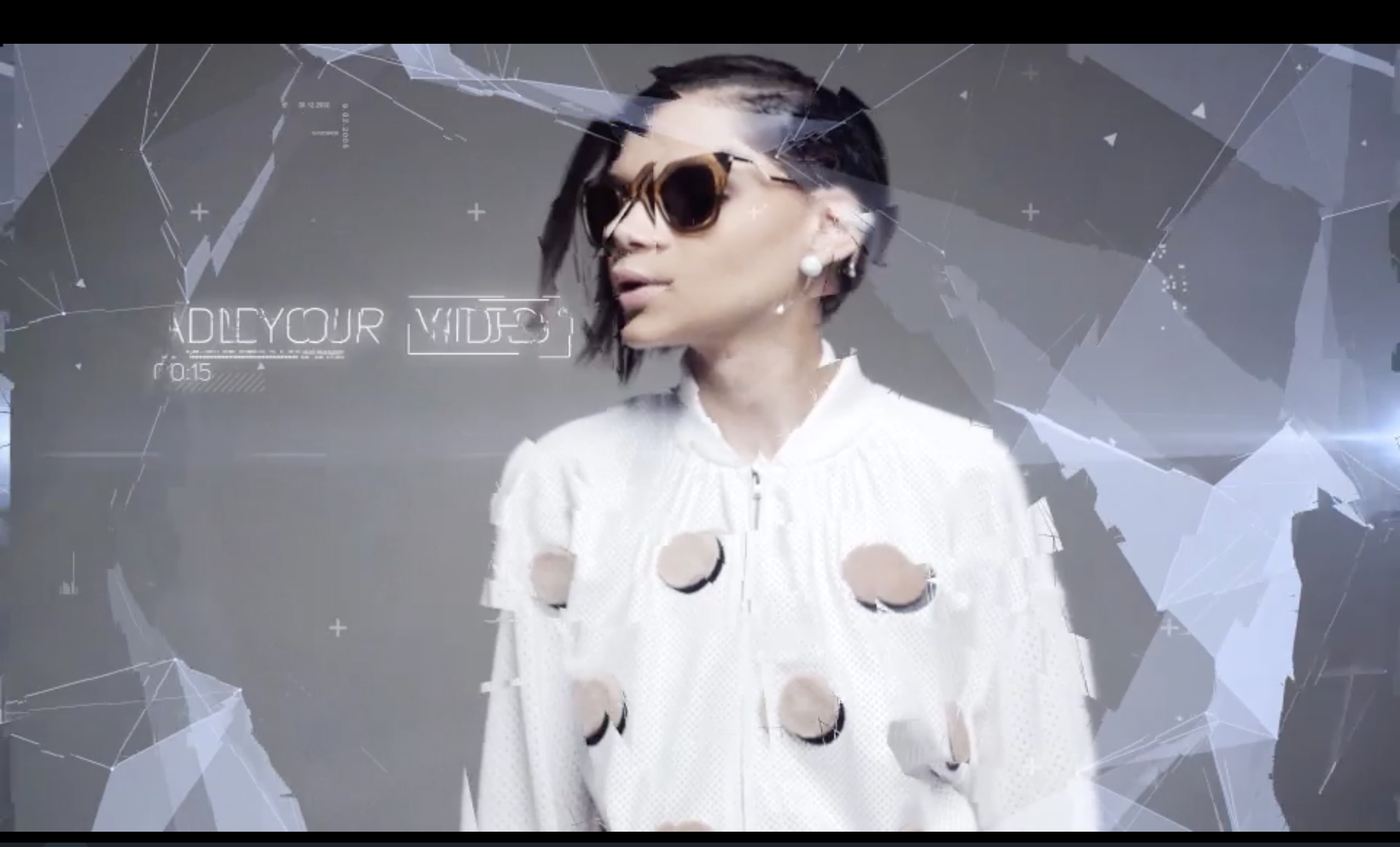 Plexus is a modern hexagon style that is often used in futuristic productions, likely been spotted in some of your favorite futuristic movies. Now with the Plexus and Glitch collection, you'll be able to mold these two styles together for some truly eye-catching transitions in your intro, opener, or next music video.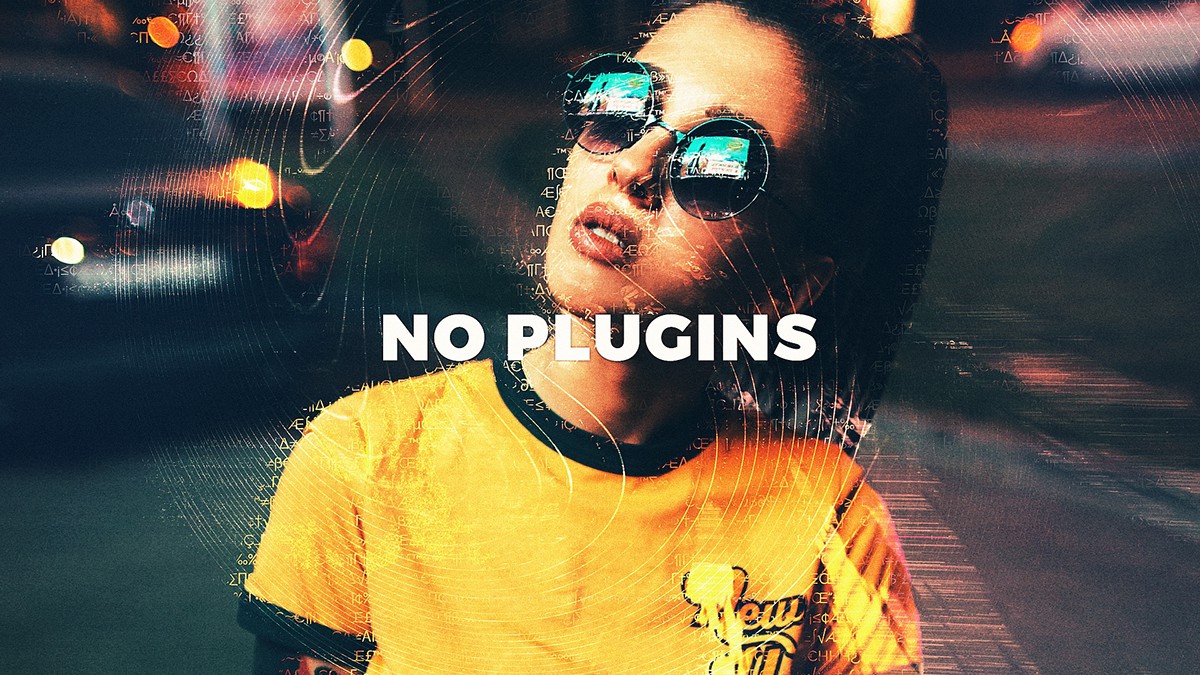 If you're looking to open your video with a glitch aesthetic, then we have the perfect After Effects glitch template for you. The Synthwave Opener provides a truly gorgeous glitch style, coupled with a high level of customization which is sure to keep you tinkering for hours.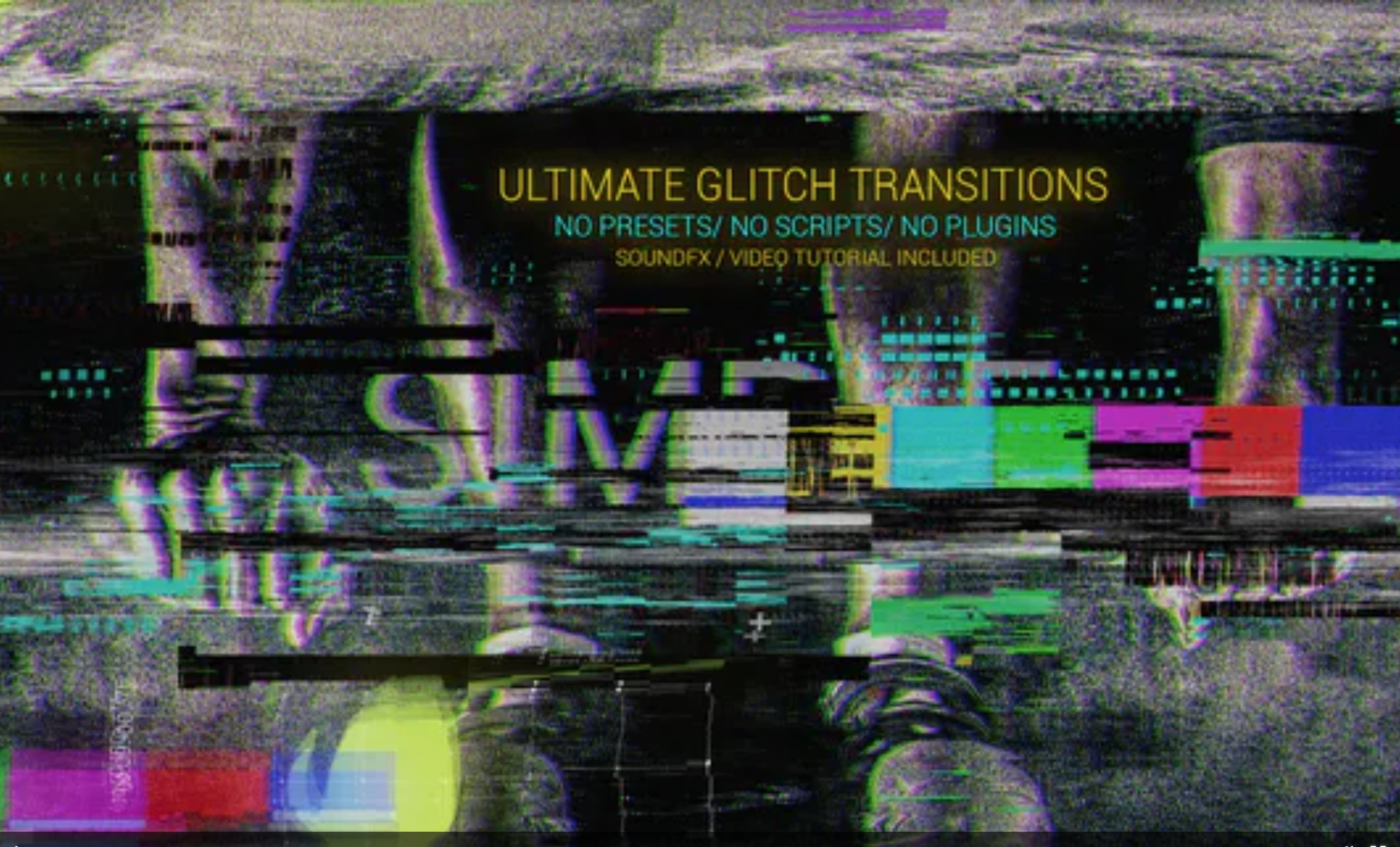 This Ultimate Glitch Transitions Pack provides a range of different glitch transition effects with unlimited combinations for you to enjoy. If you're looking for a unique way to transition from frame to frame, then this package provides some unique aesthetics that are hard to pass up.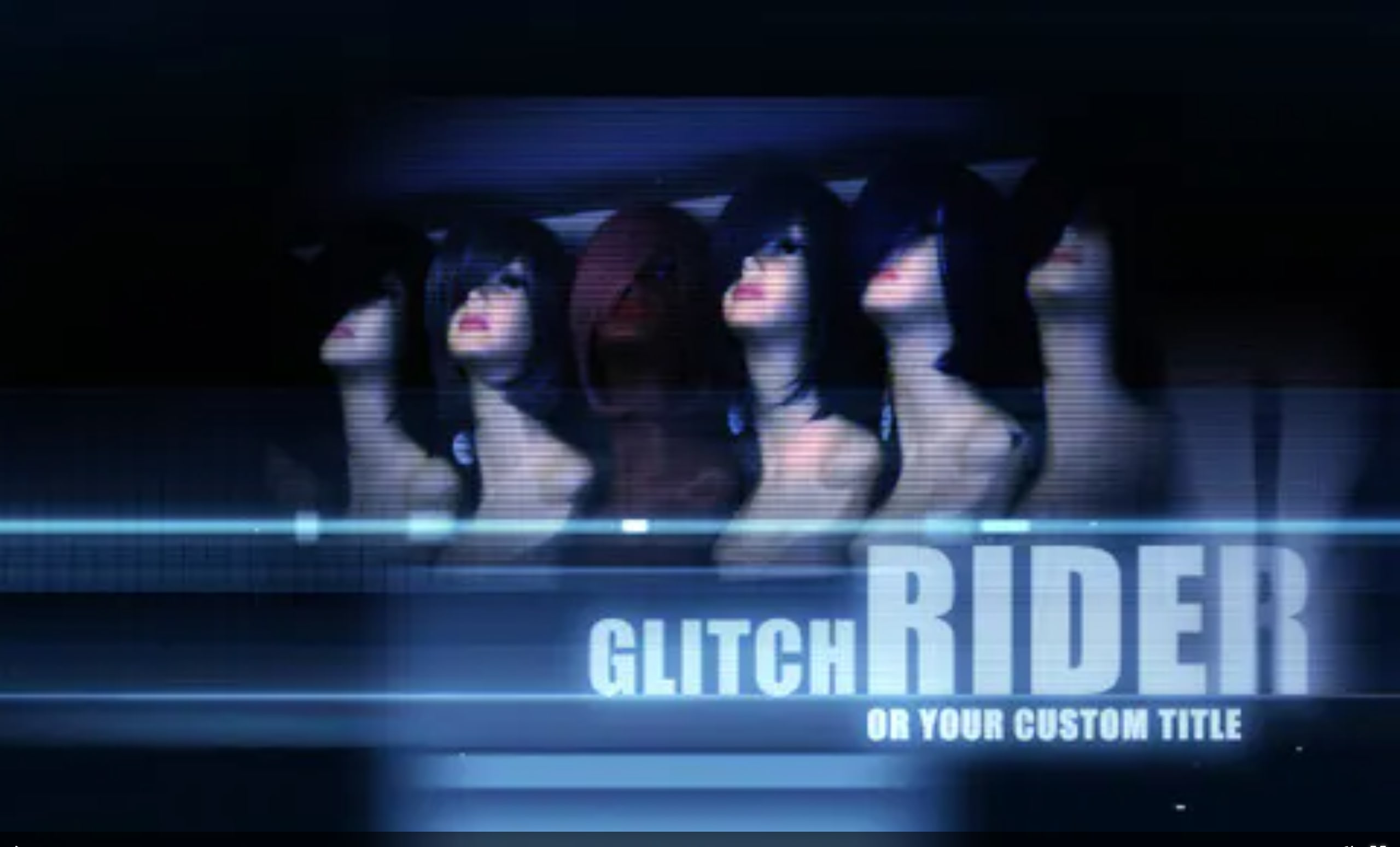 The glitch aesthetic can also be applied to your titles as well. With the Ride On Glitch package, you'll be able to choose from a range of different glitch-styled titles each with its own unique and captivating flair!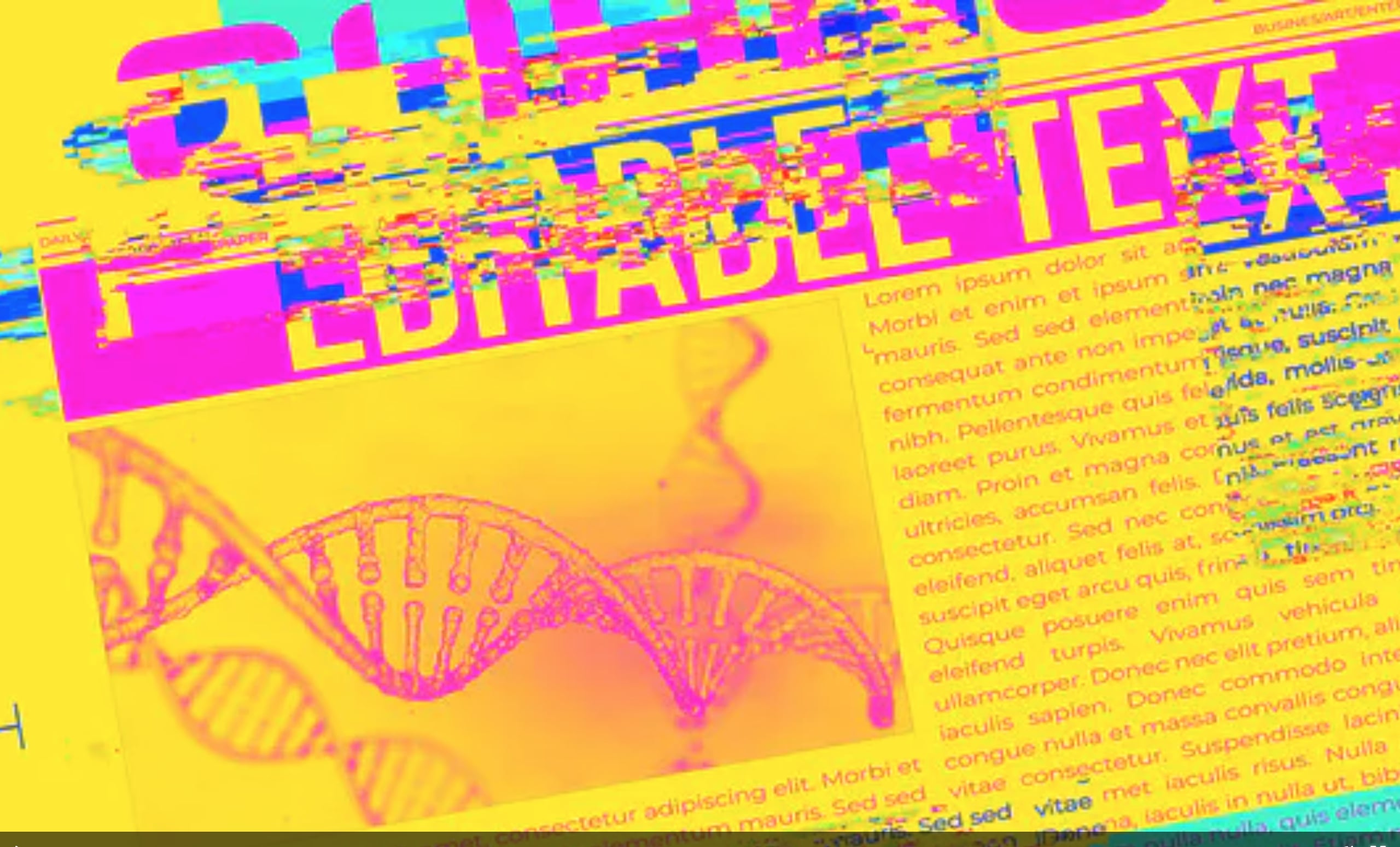 For many of us, we want to bring the glitch effect to our work in an impressive fashion. That's where this Cyberpunk Glitch transition bundle comes in, providing a perfect aesthetic for those edgy video projects. Now with this pack, you can produce a smashing cyberpunk glitch effect in After Effects.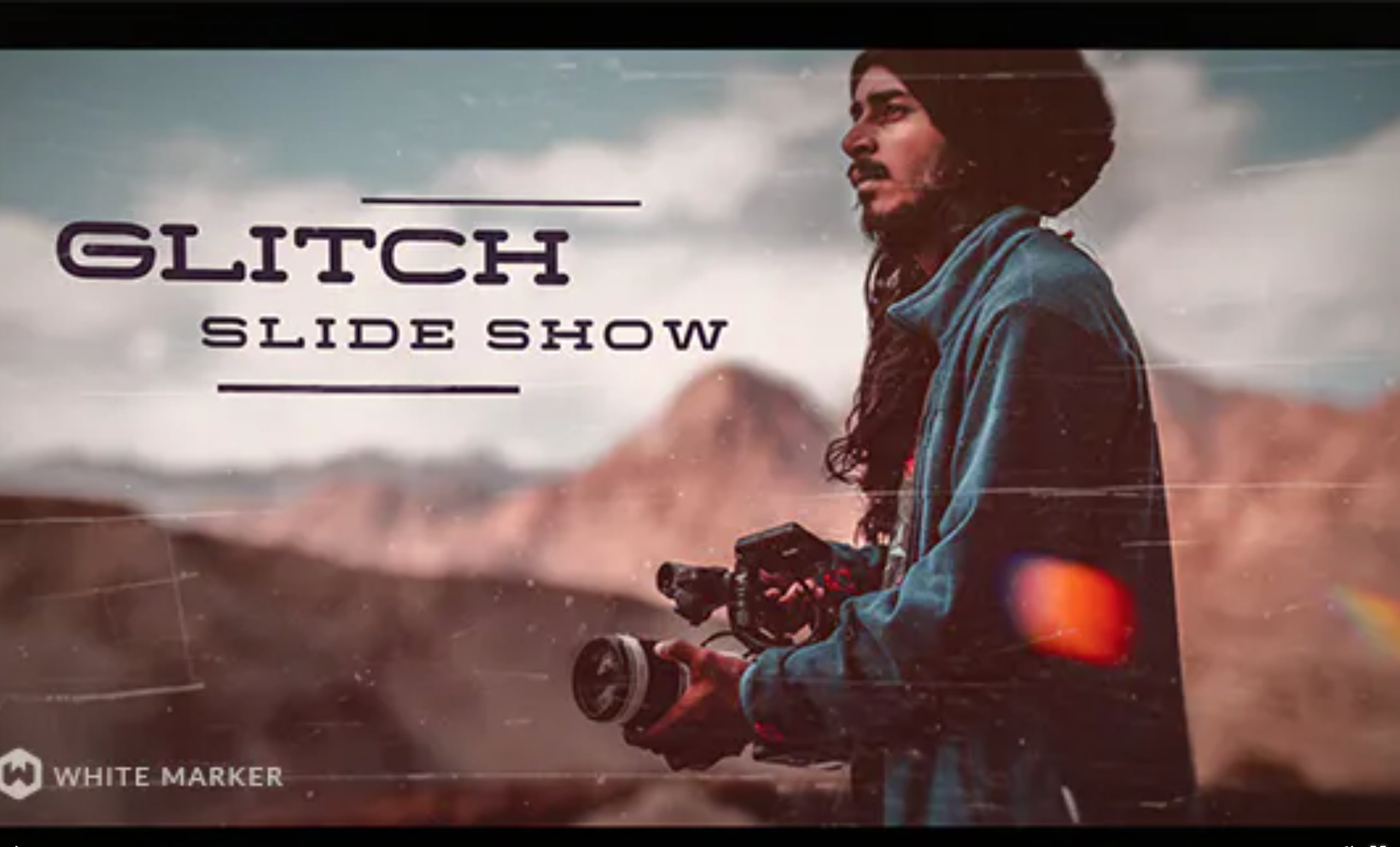 If you're looking to craft up a video slideshow, and want to bring that same glitch-styled transition between shots, then this After Effects Glitch Slideshow template is what you're looking for. It has everything you need to create a glitchy slideshow with ease.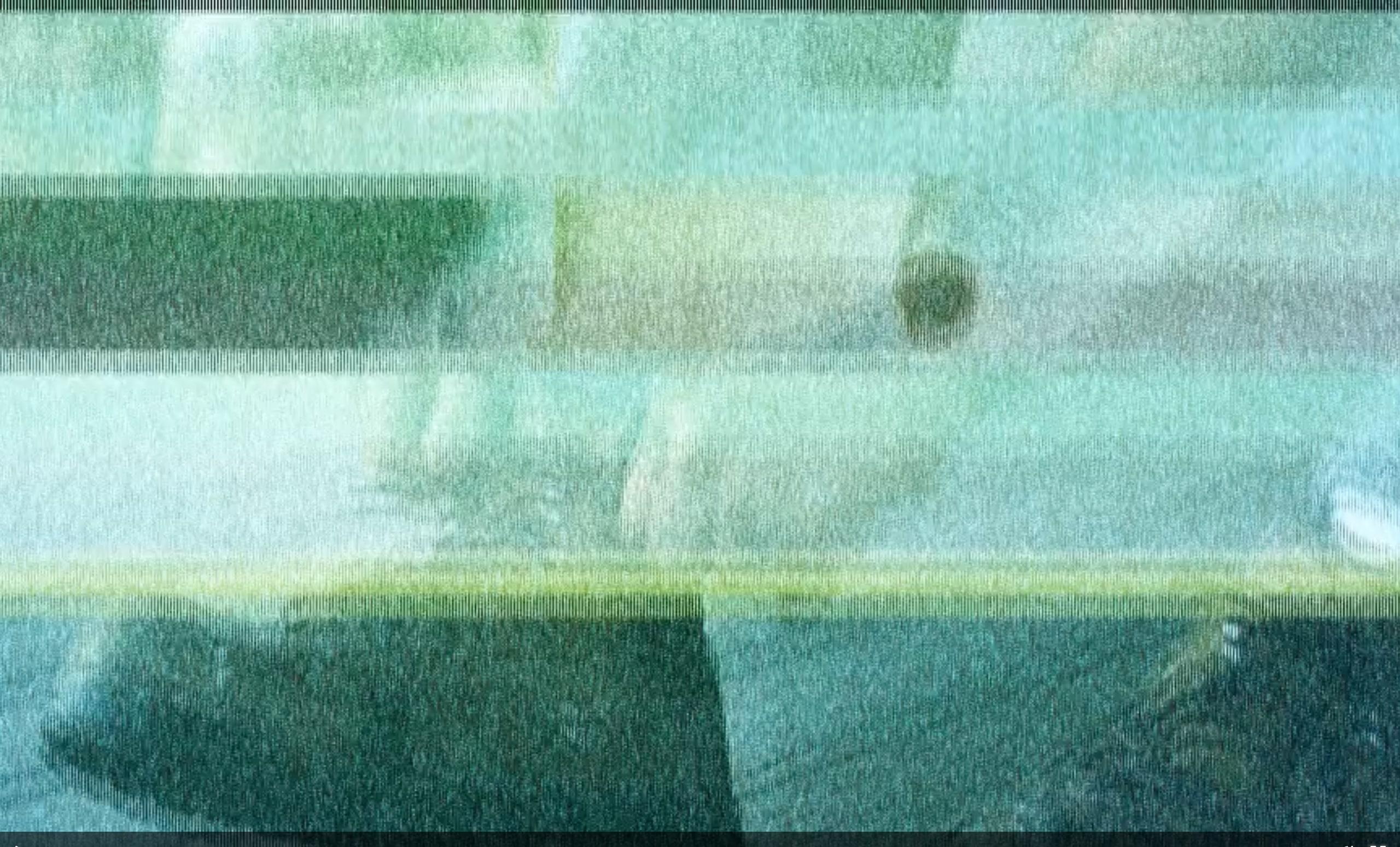 Looking for a glitch animation After Effects kit that pays for itself many times over? Check out our next option containing 40 TV noise and distortion/glitch effect After Effects transitions for you to take advantage of.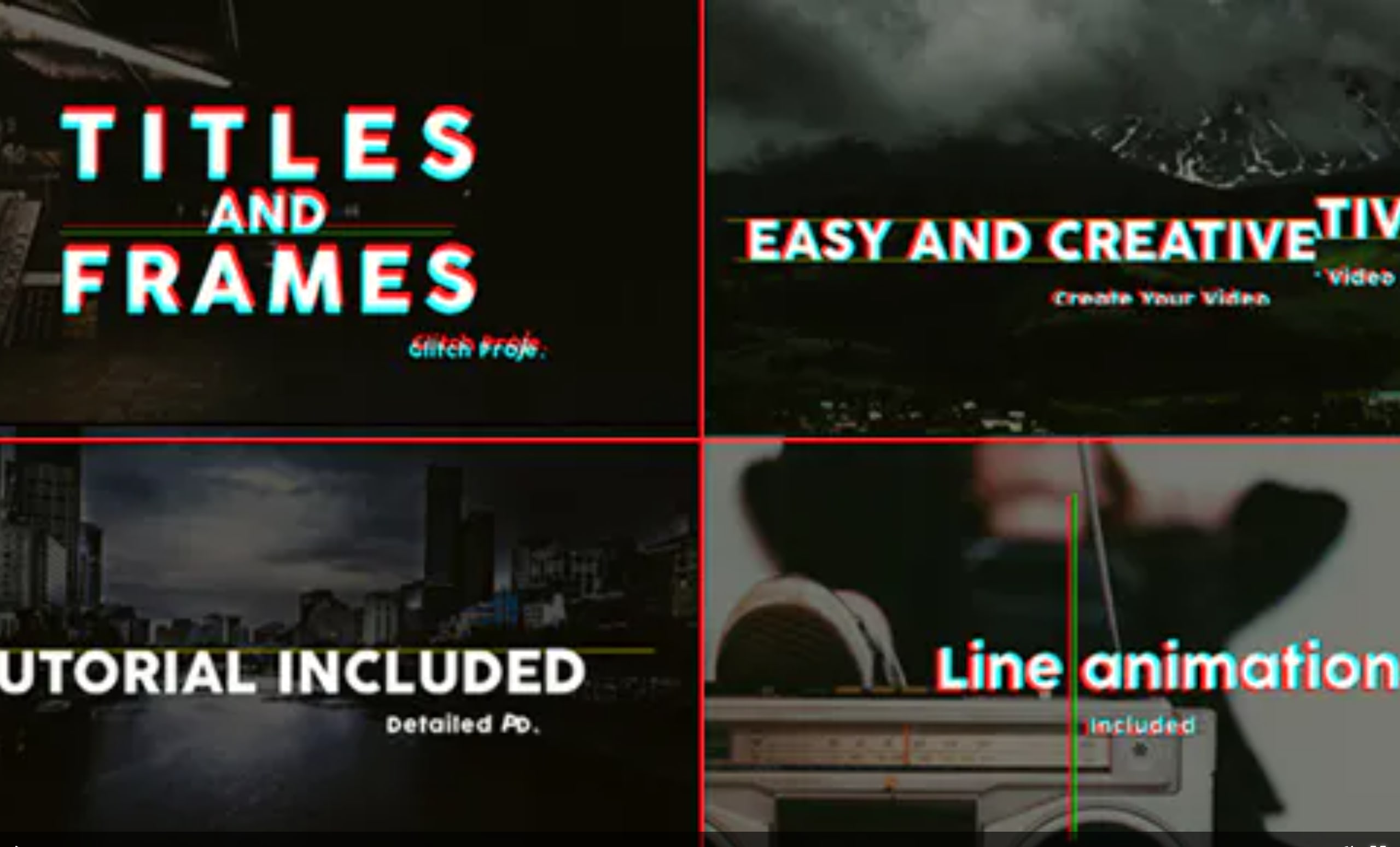 Glitch effects don't have to be solely restricted to your transitions and animations. You can also bring the same glitch style to your titles and frames! This collection of glitch titles and frames provides a range of captivating designs, each with its own spice of personality. Be ready to make the title of your next video glitch with an iconic style!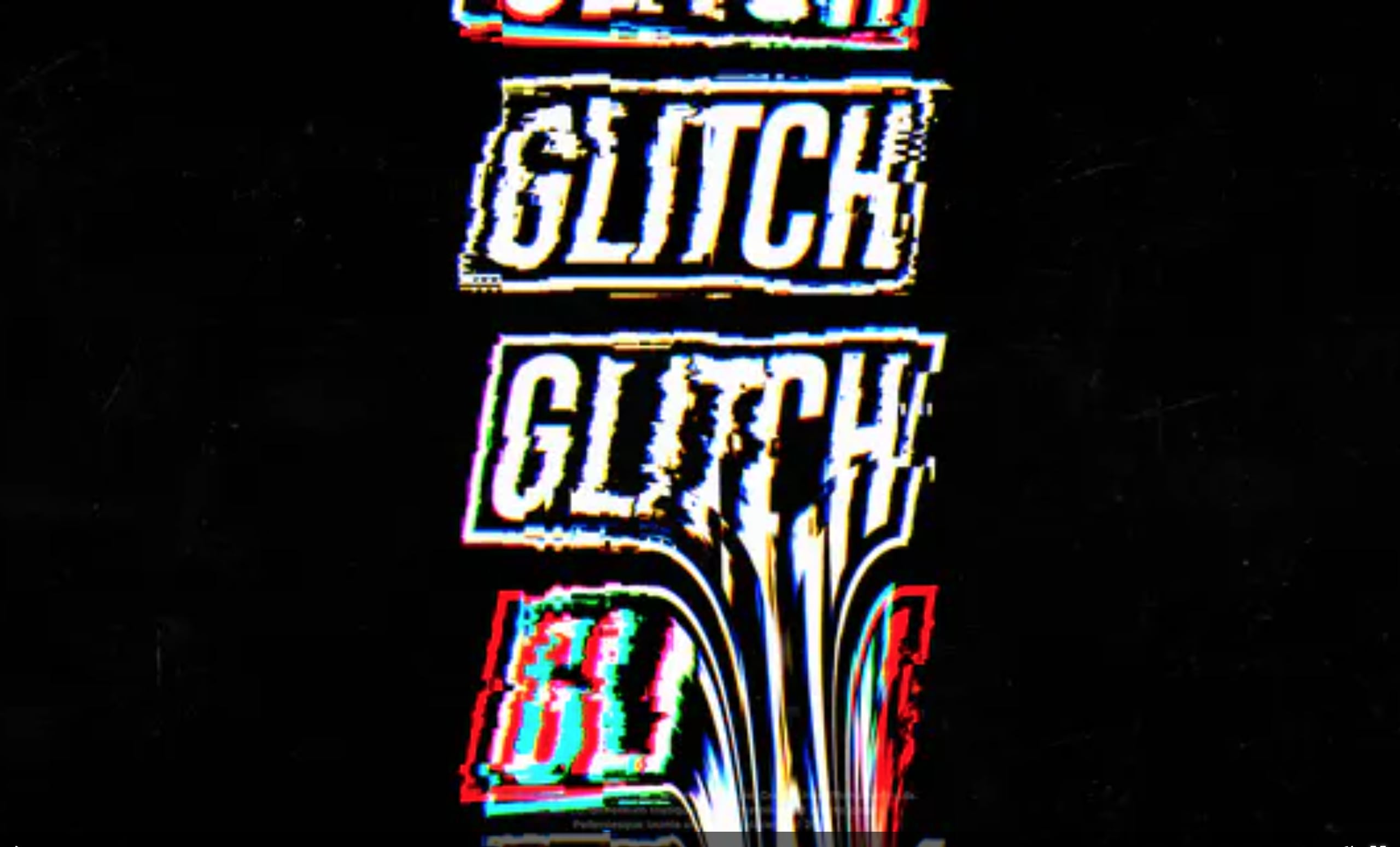 Logo reveals are a great way to build hype for your brand, and also make a memorable animation that becomes attached to your brand itself. Almost every major brand logo does this, and now with the Glitch Logo Reveal collection, you'll be able to take advantage of this fresh and dynamic effect with a few easy clicks!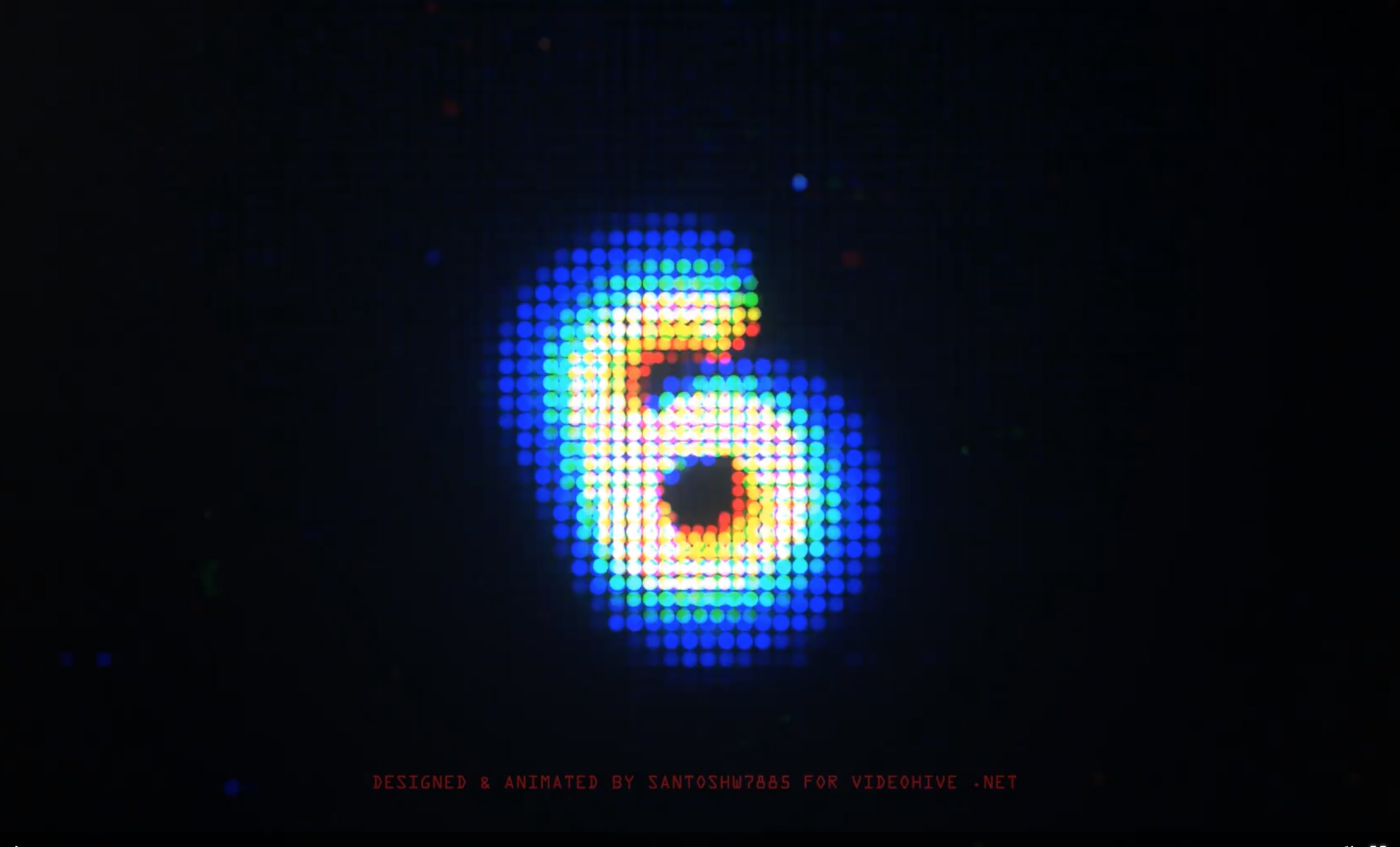 Countdowns are a great way to build hype in your video and have the viewers at the edge of their seats. What better way to take advantage of this sensation than putting your logo right in the center of the effect? With this Glitch Countdown Logo, you can do just that. The effect comes with a range of styles and customization options as well, helping to shape it to your personal style.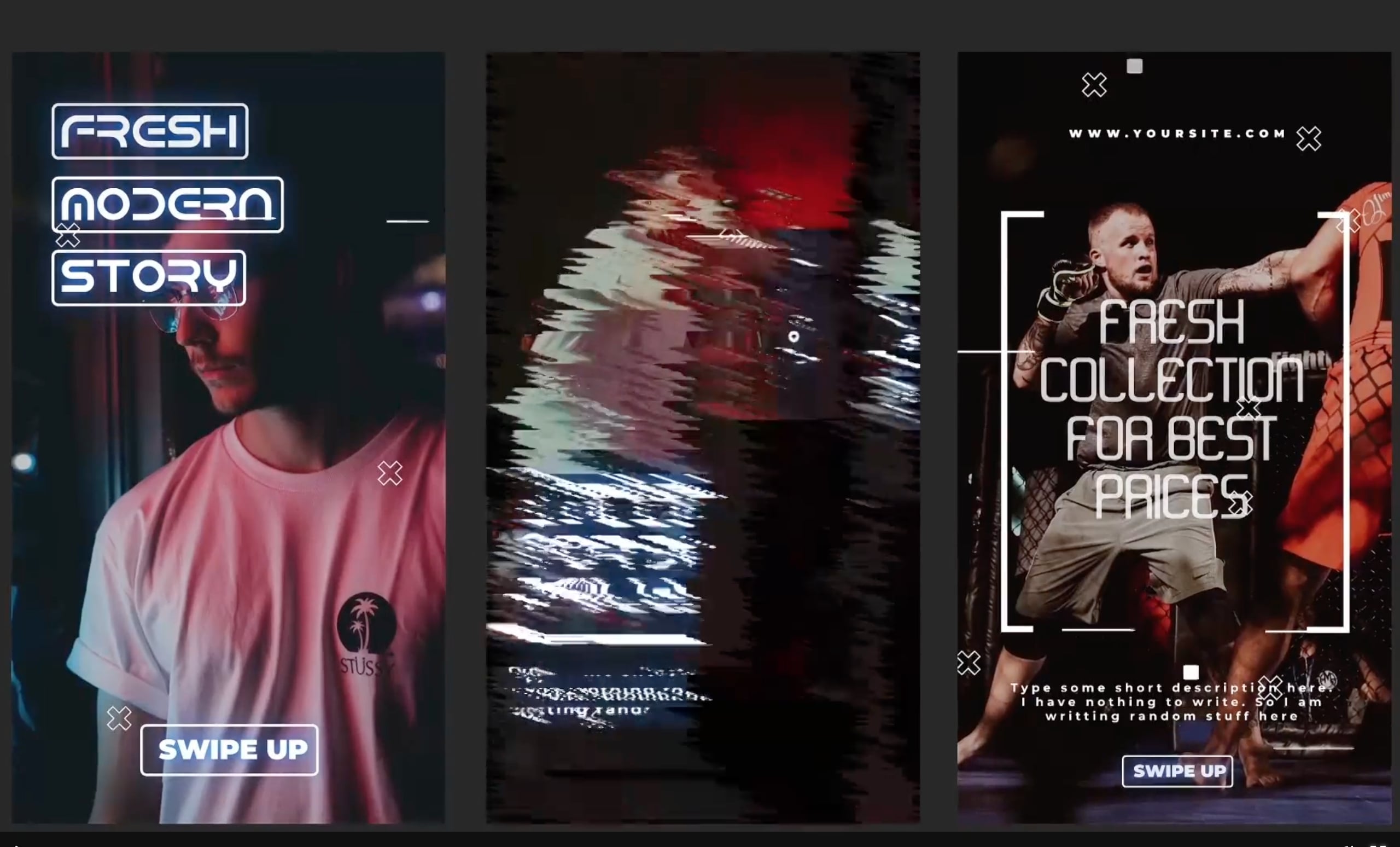 It can be hard to find After Effect styles when you're looking for something as specific as the Instagram story glitch aesthetic. Thankfully, with the Glitch Instagram Stories collection, you'll have access to a range of glitch templates in different resolutions helping you show off your products in style and stun your audience.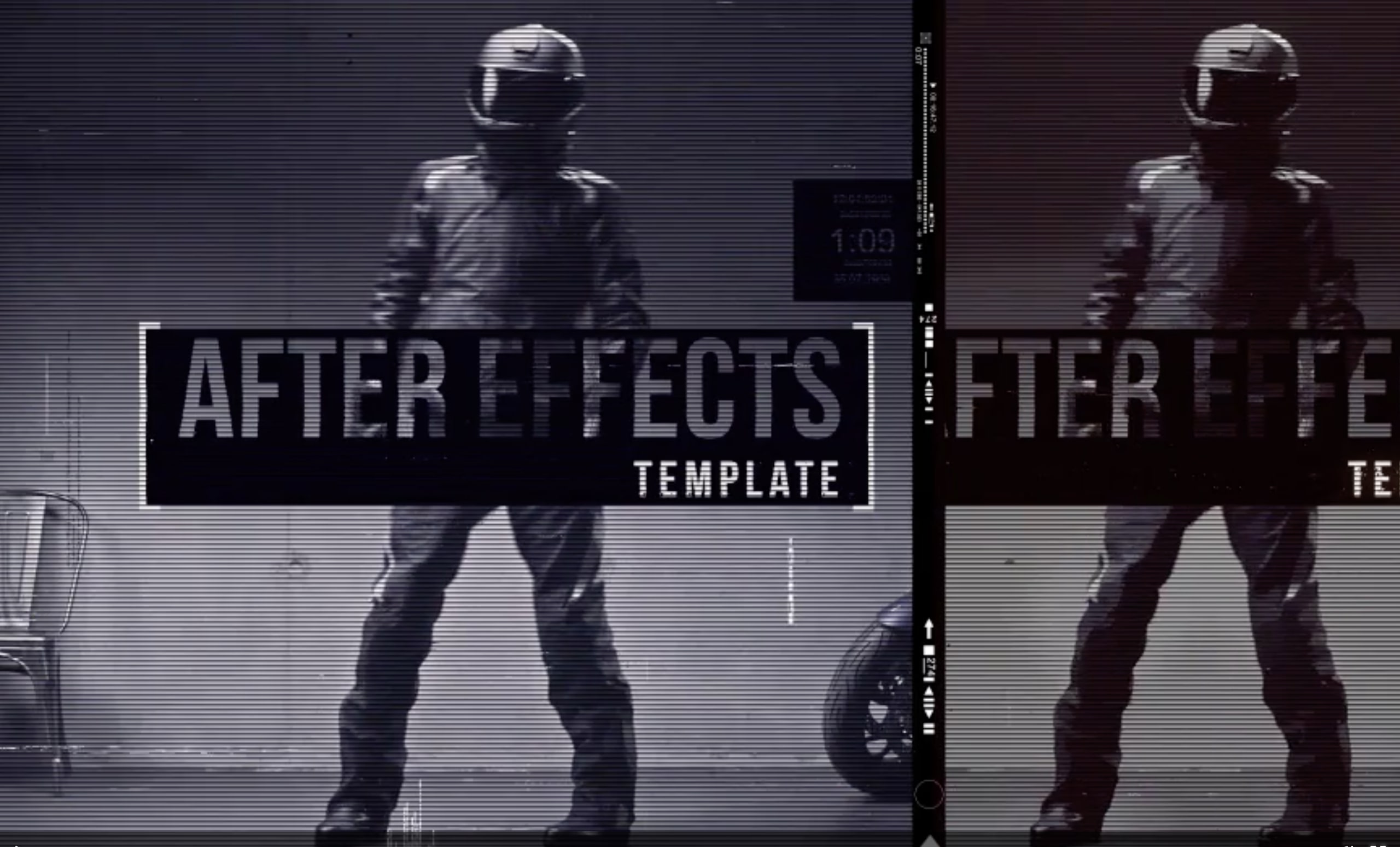 Are you oscillating between the After Effects glitch style or VHS aesthetic? How about you get both? Sporting a captivating style, with expertly crafted effects, this bundle of retro analog VHS glitches lets you enjoy the best of both worlds.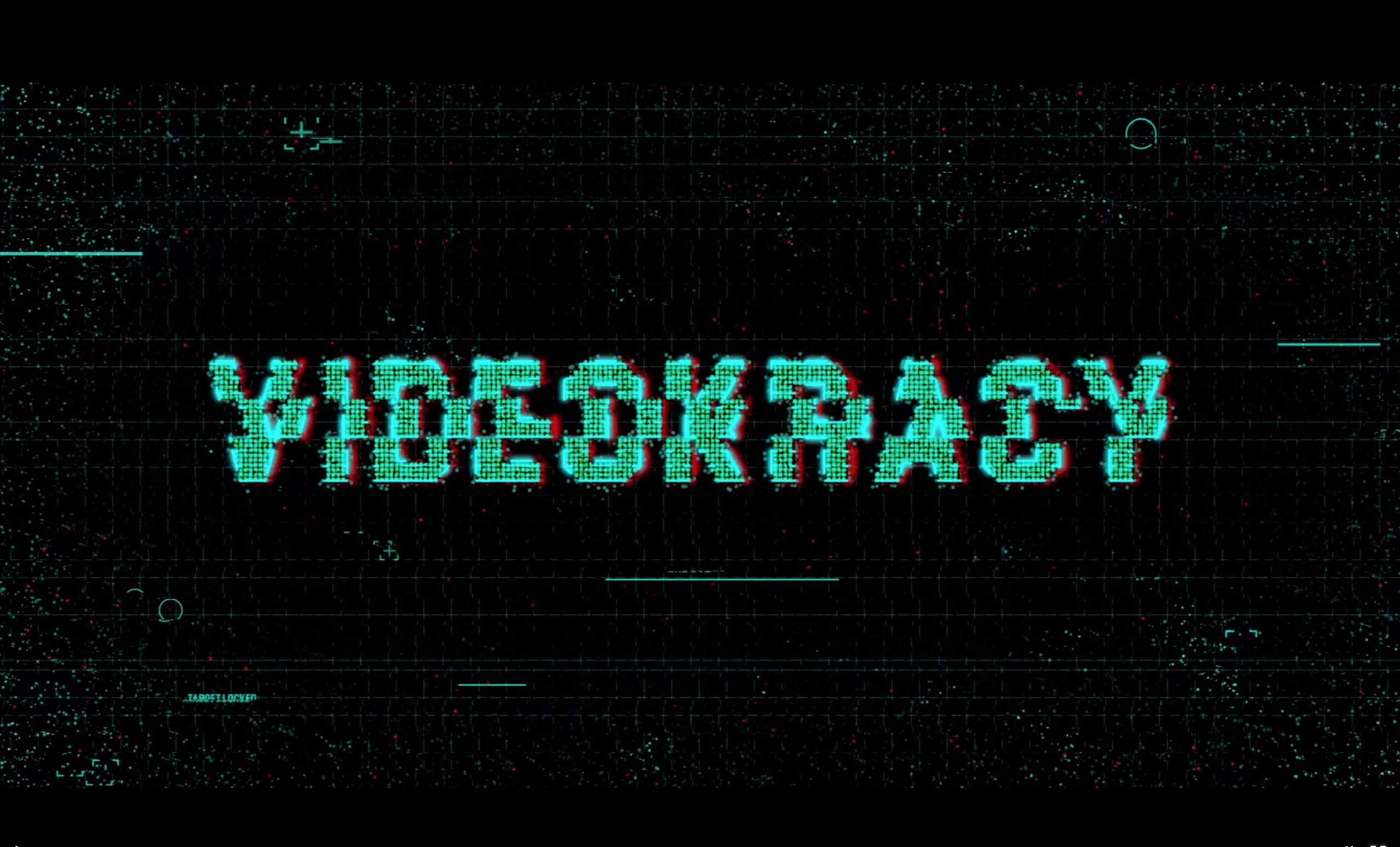 Next up is a collection of stylish glitch text After Effects containing 22 scenes, sound fx and so much more. For those looking to add a glitch effect to their titles, while giving the style a lot of consideration, this option is the perfect answer.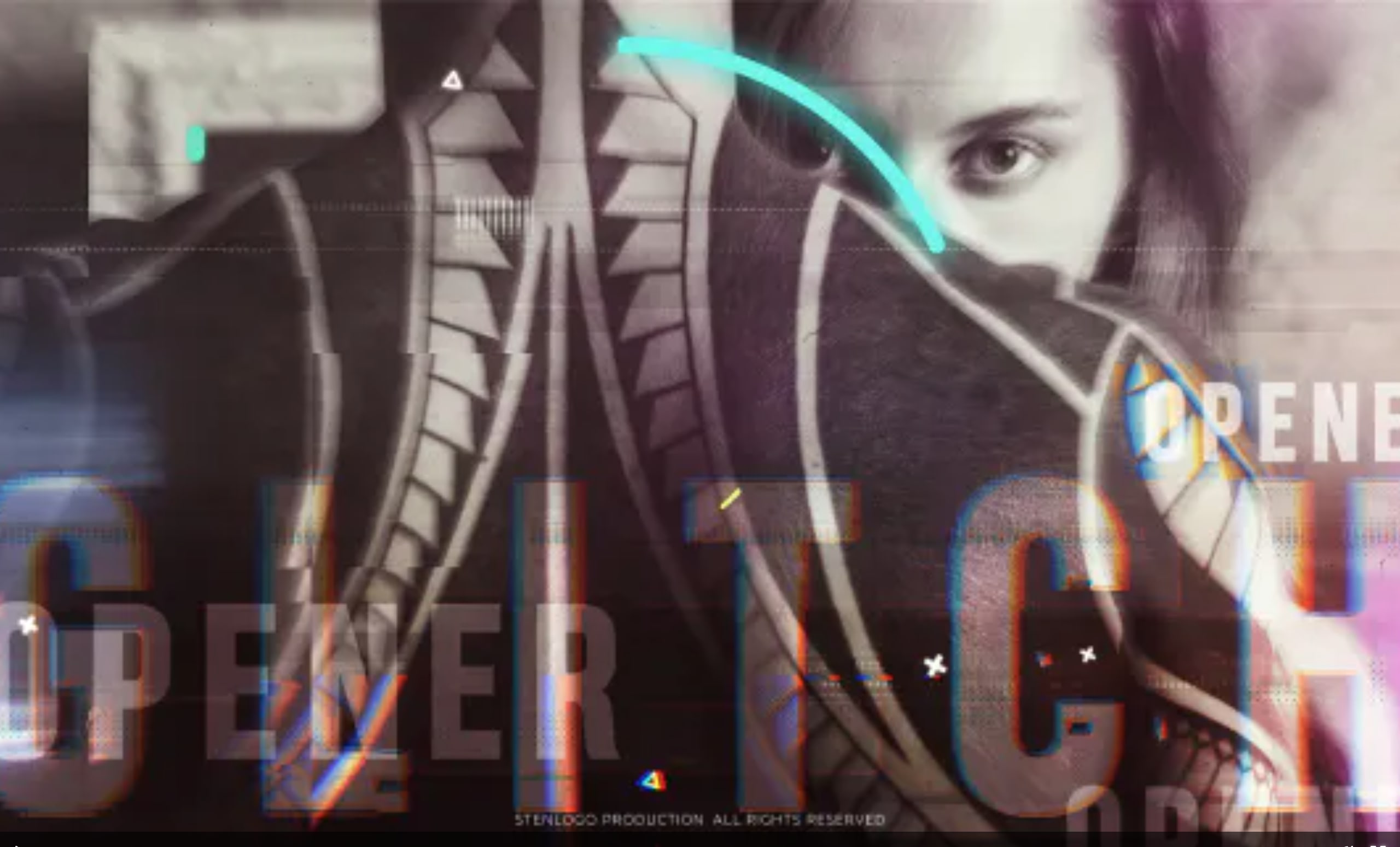 Next up is Skilled, a fantastically designed intro After Effects glitch plugin that uses a captivating glitch effect to drive attention. If you're looking to open up your next video production with an eye-catching effect, look no further than Skilled.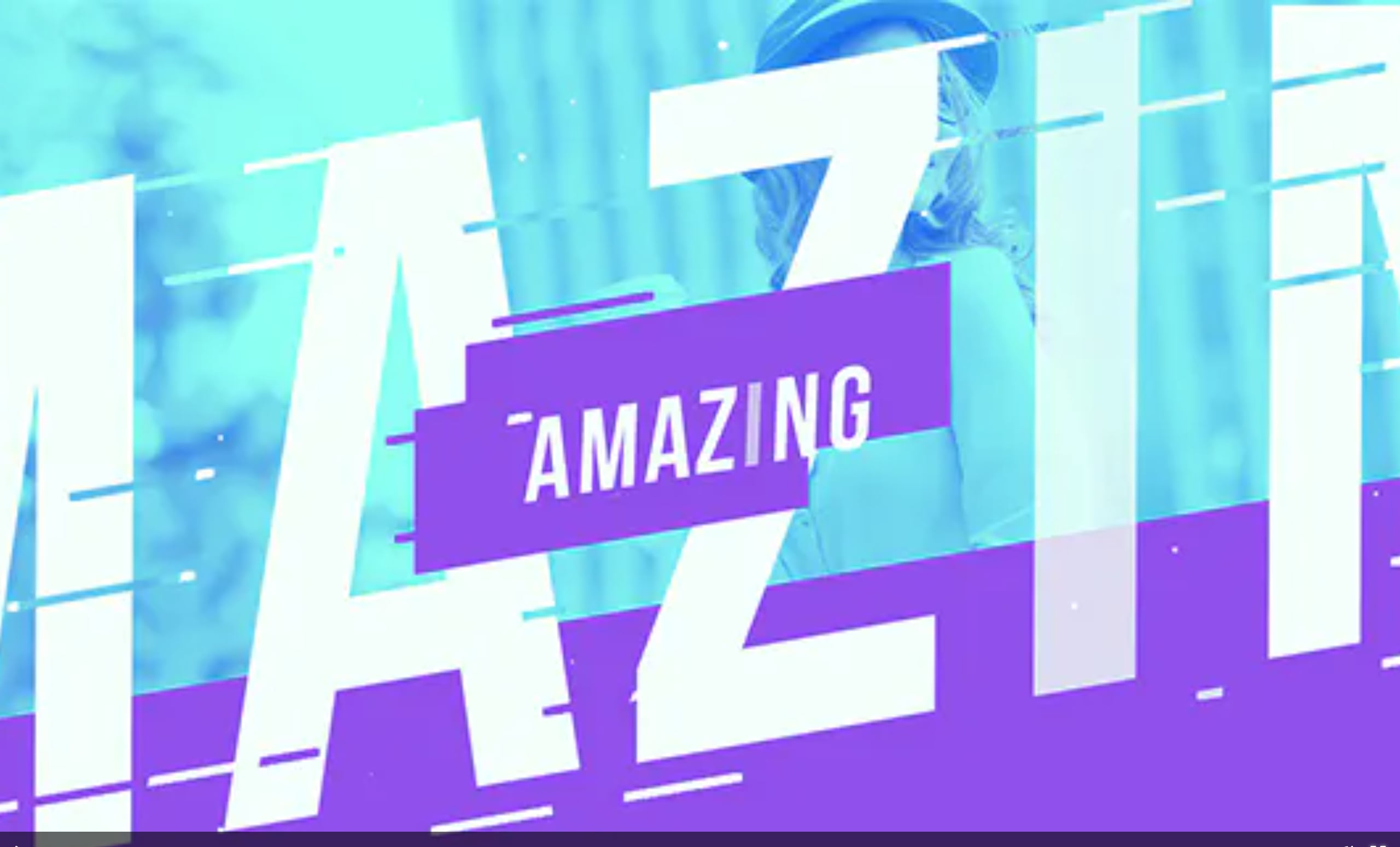 Promos are a great way to drive attention to your brand and promote what's coming up in your part of the world. Now with this extensive Glitch Promo package, you can quickly and easily craft up a captivating glitch-styled colorful promo in minutes!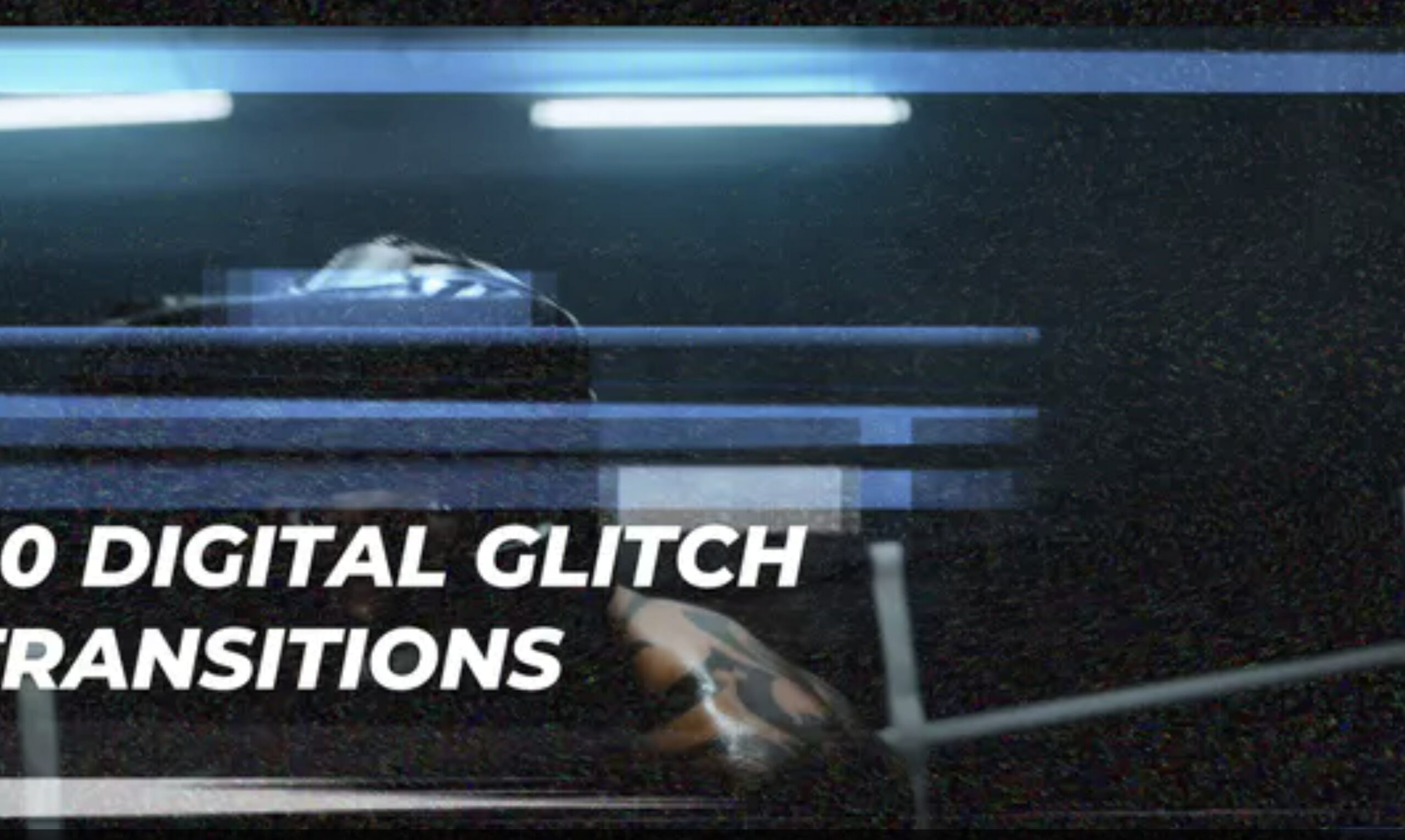 Here we have a bundle of 20 digital glitch transitions for After Effects with noise effects that are sure to become an indispensable part of your video editing toolkit in no time. These transitions will help you apply glitch effect in After Effects with minimal effort and produce dynamic, and awe-inspiring video content.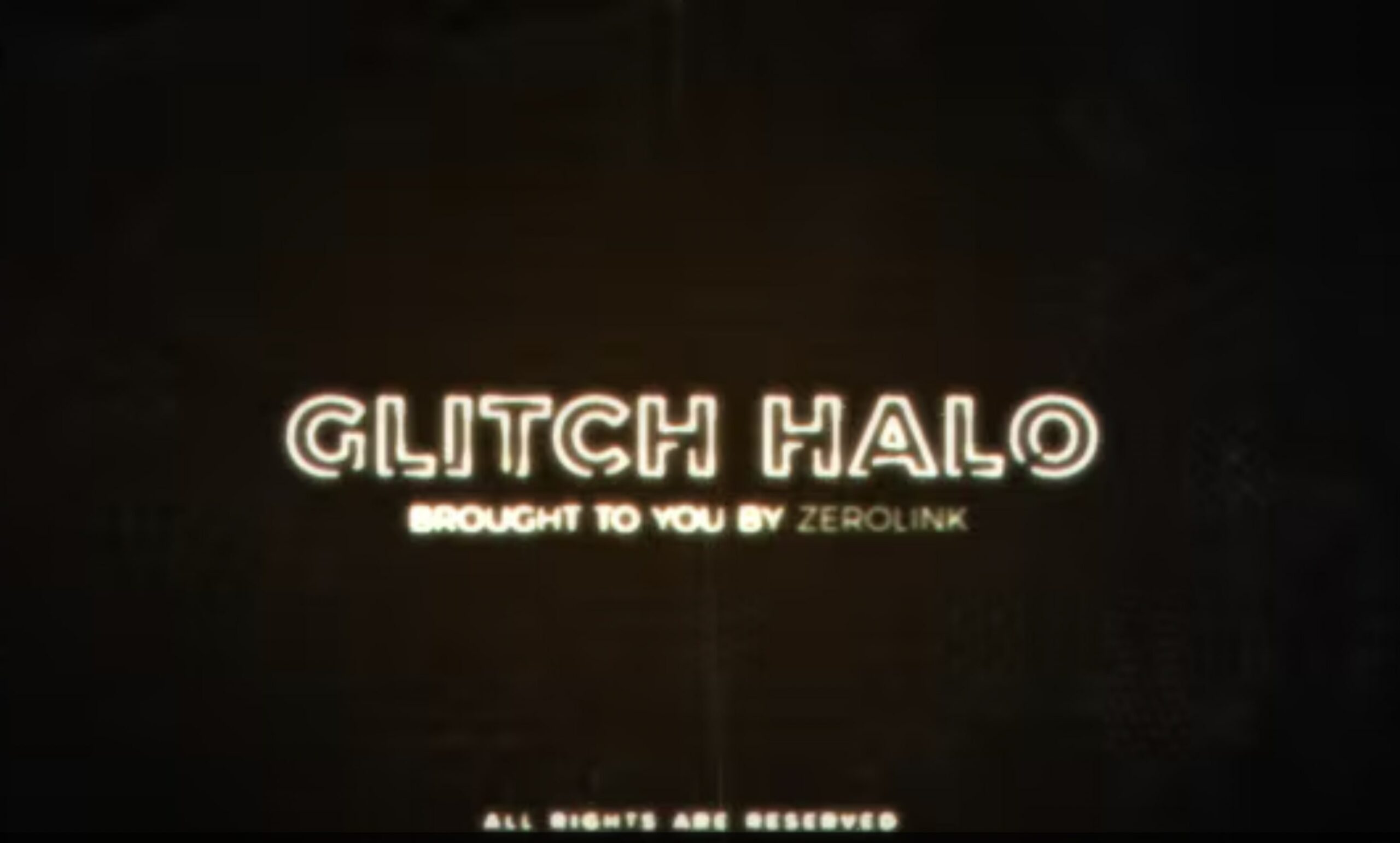 A retro, cinematic and easy-to-use glitch effect After Effects template. A video tutorial is included and no plugins are required to you this template making it quite simple. A must have multipurpose retro screen glitch After Effects template suitable for just about any video project.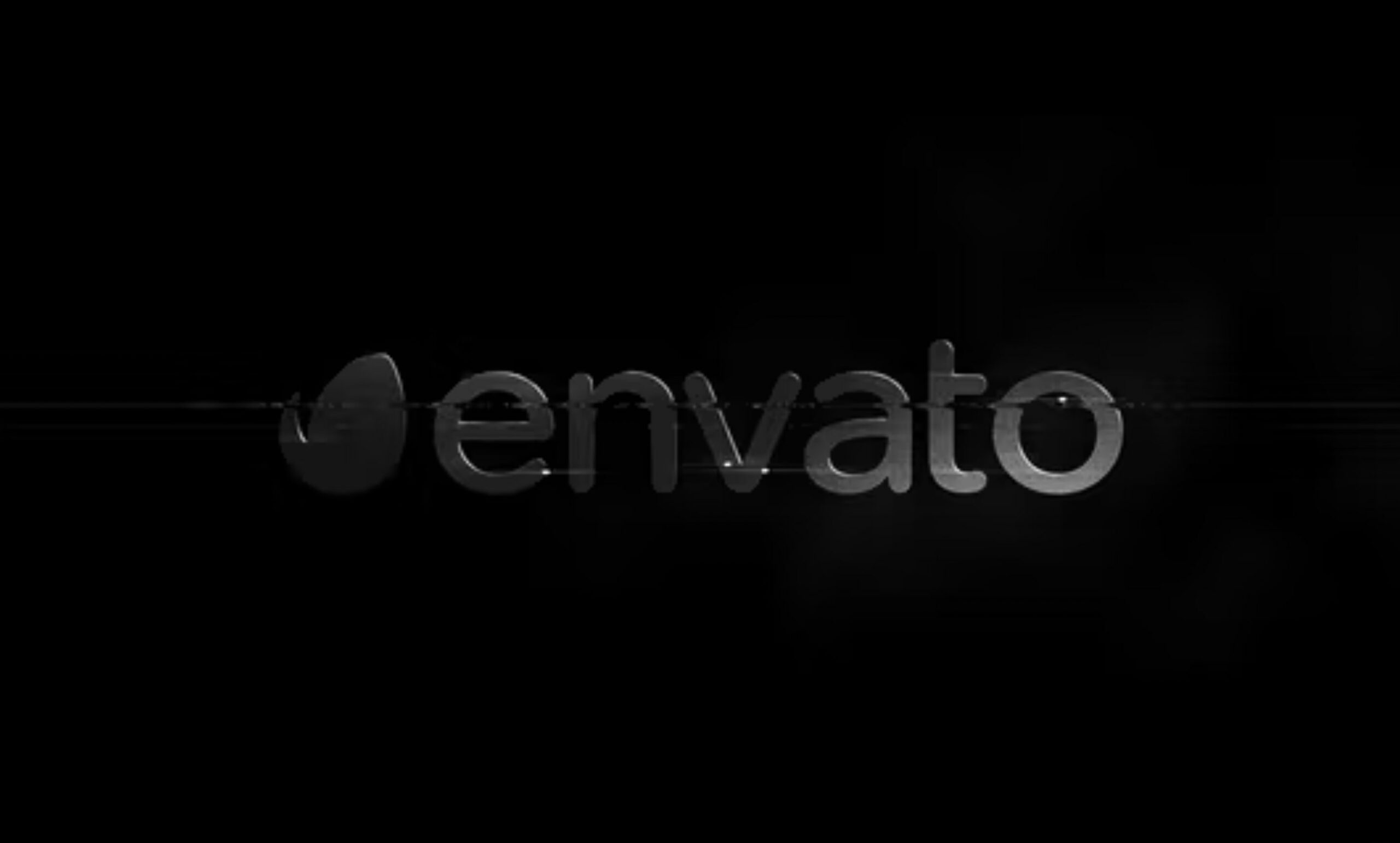 This is a short glitch preset After Effect logo animation. The main idea was to create minimalistic, high contrast, black and white video. Despite its limitations, this digital distortion After Effects template looks very stylish and energetic. It can be used as a short technological intro for IT corporations or other persons who are working in this area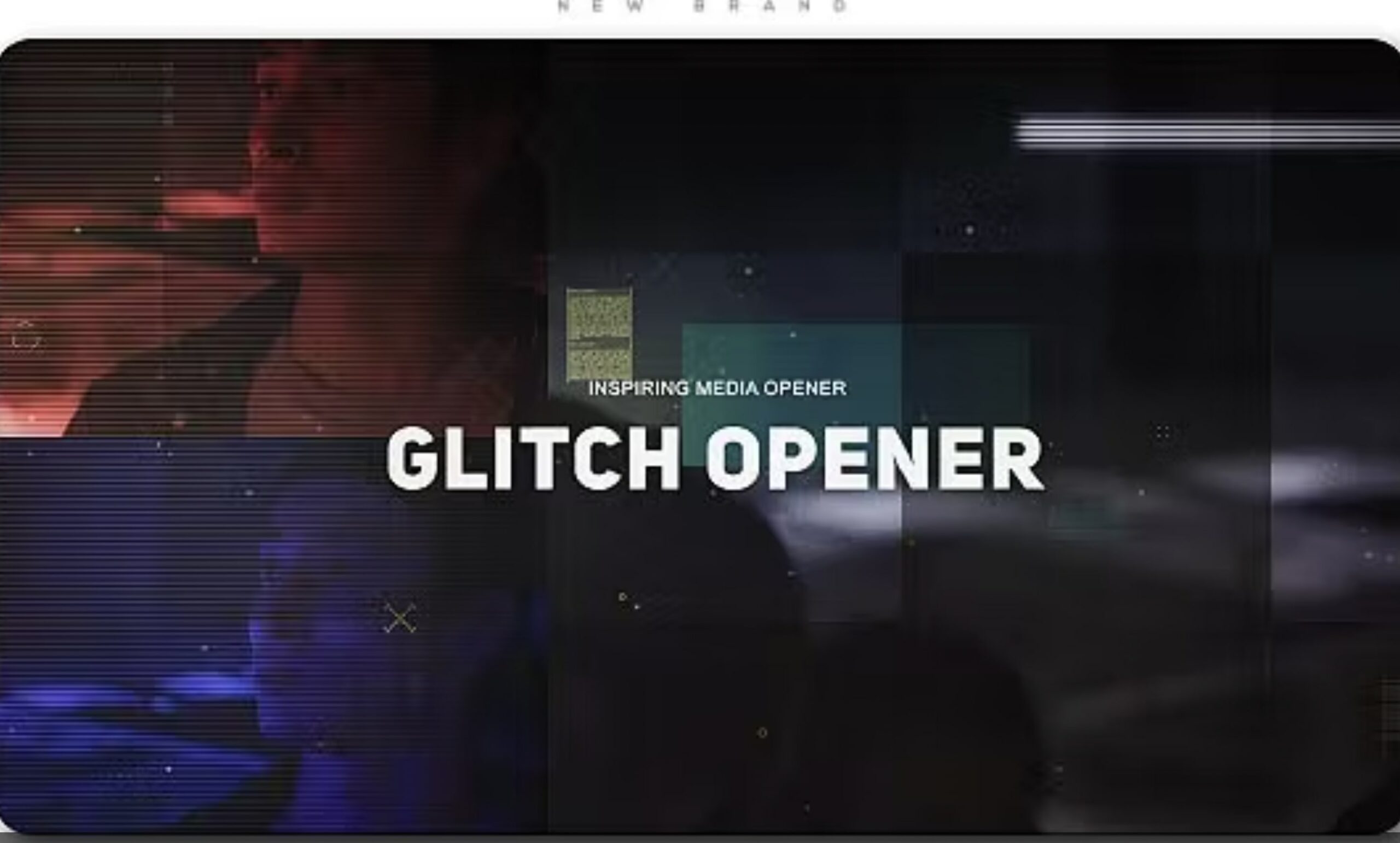 This is a dynamic and grunge glitch intro template that is suitable as a media opener that needs to be sporty and modern. A clean and simple, easy-to-use After Effects video distortion template to spice up your video production.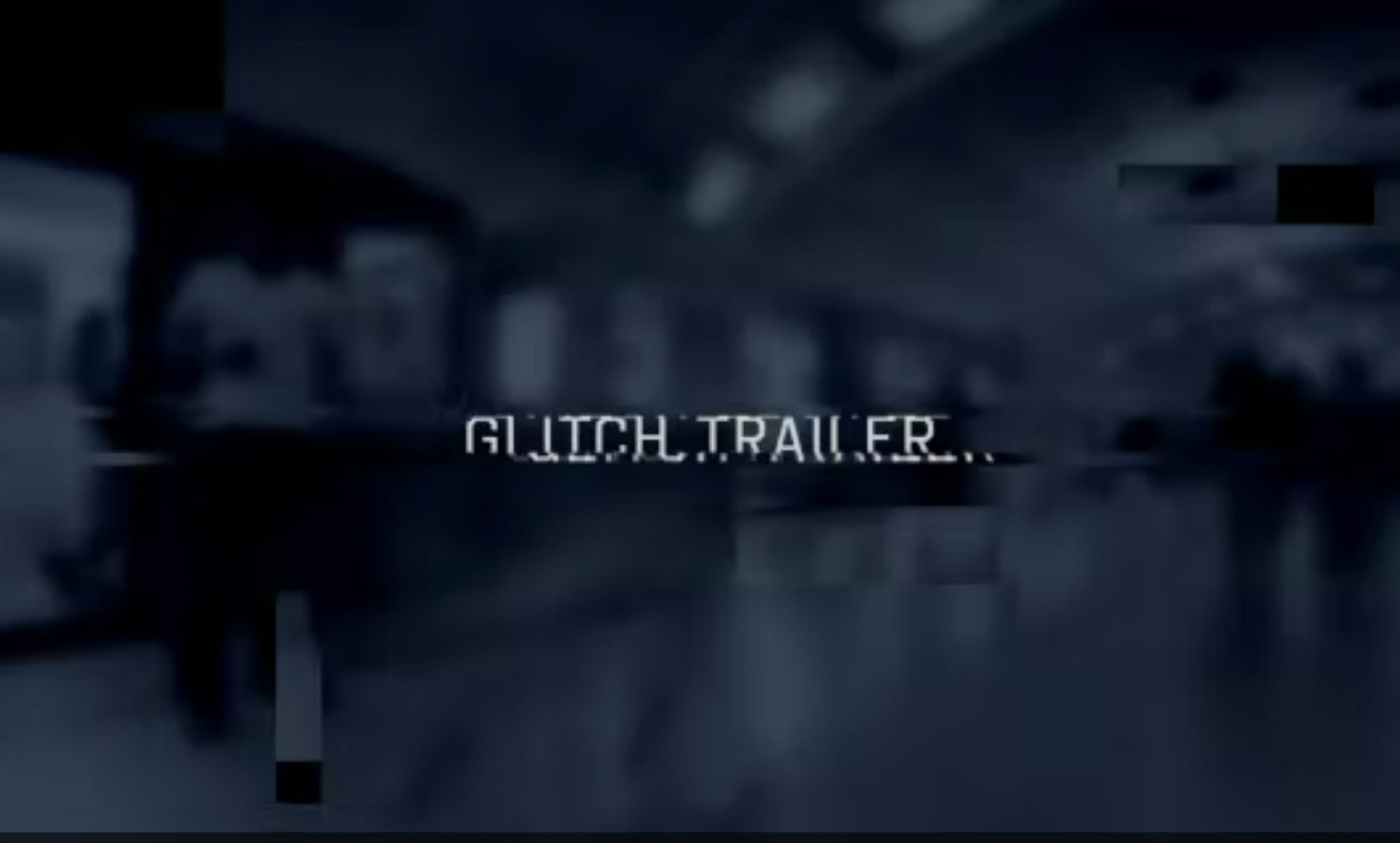 This is a fast paced, technical distorted, glitchy project. Perfect as a trailer, opener, slideshow or portfolio presentation. Adjust the amount of Glitches with one control layer. Turn images and videos into an awesome impressive video project.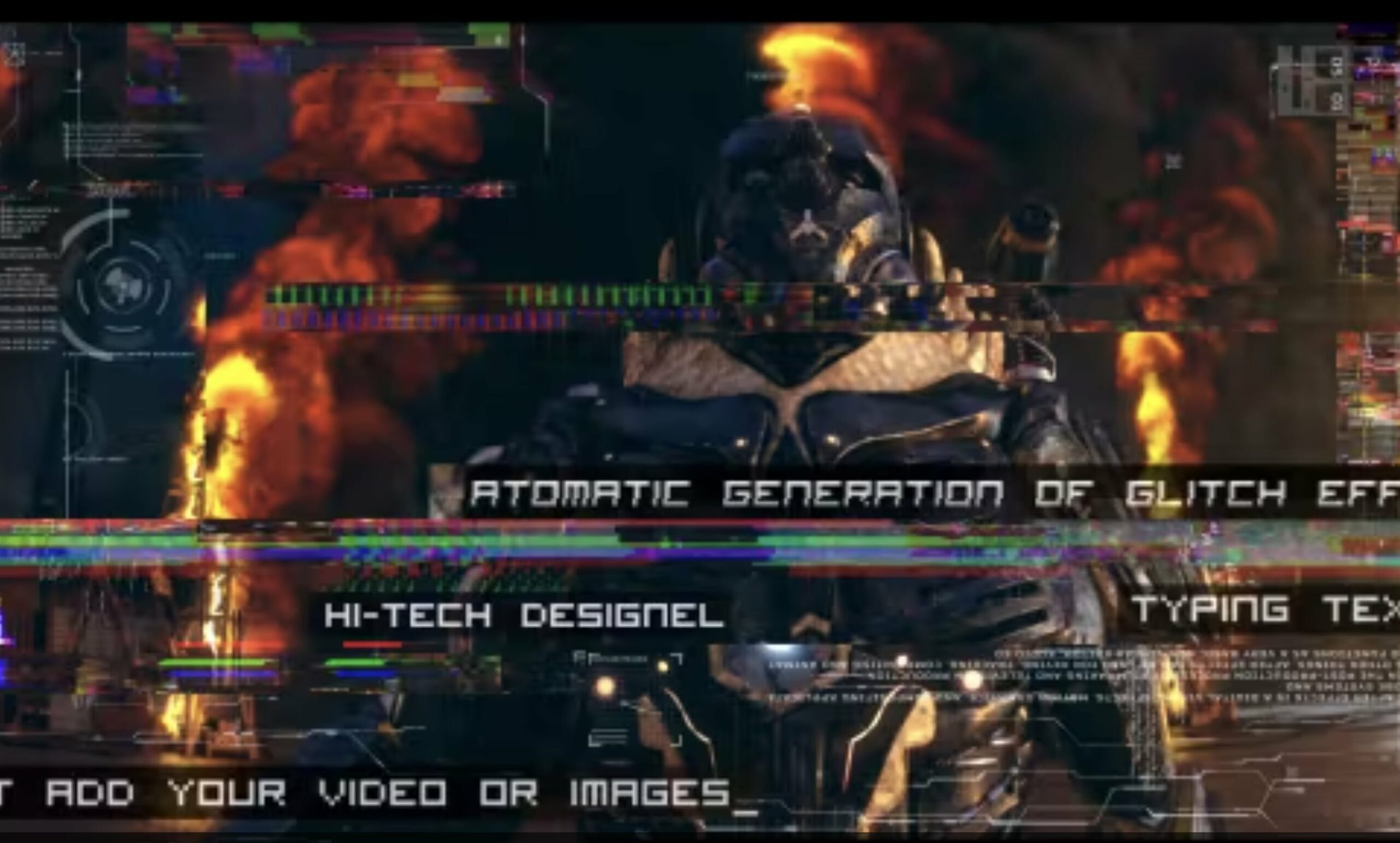 An easy to customize glitch After Effect template. Add your video or image, set the amount of glitch effects, customize your text, and you are good to go. No plugins required and sound effects are included.
Free Glitch Animation After Effects
You don't have to fork over any cash to get your hands on some fantastic glitch animation After Effects. Let's take a look at some free glitch effects, transitions, and plugins that you can get your hands on right now!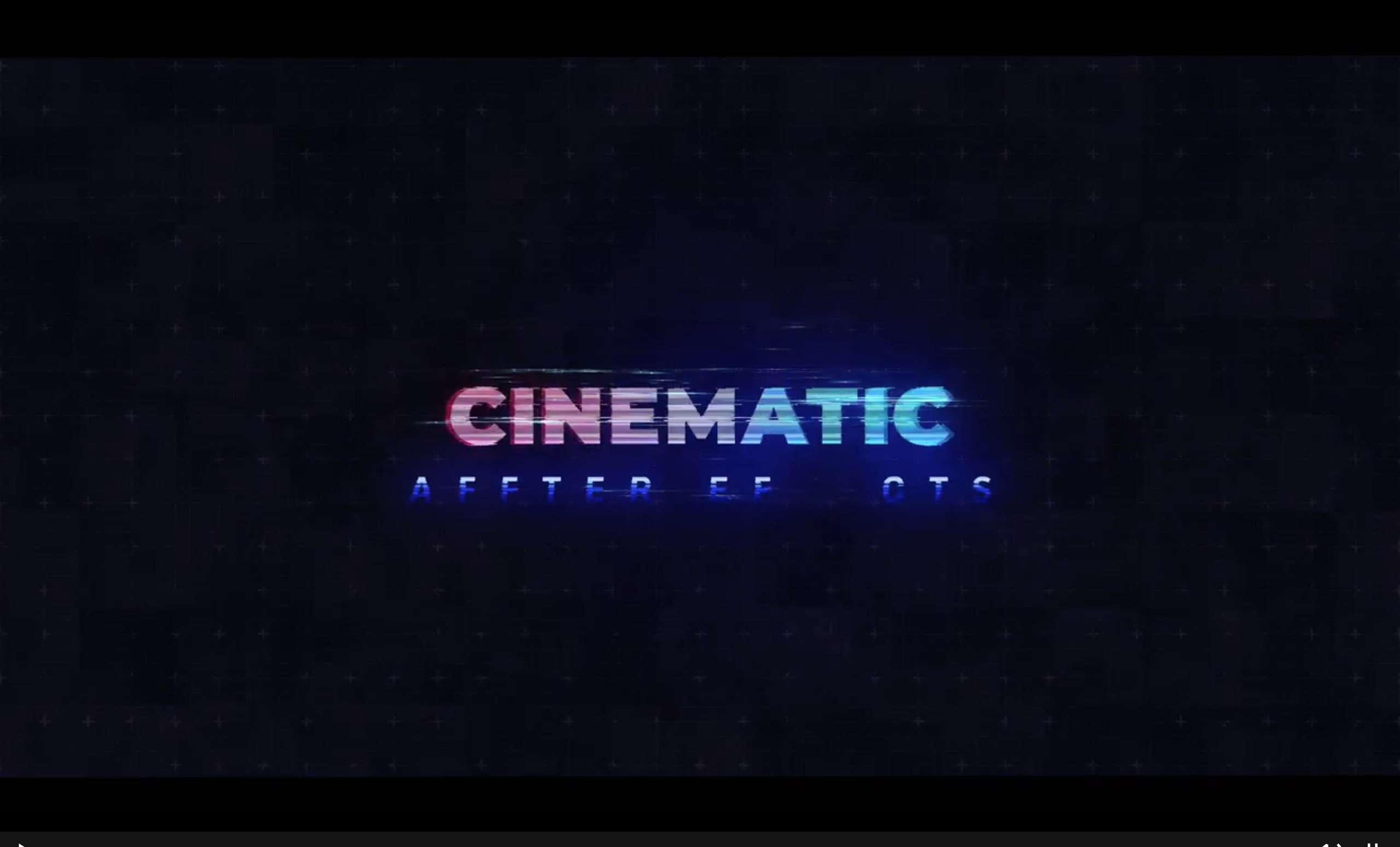 It is perhaps the very origin of the glitch effect itself, the grunge 80s. This cinematic era defined this aesthetic, and now with this Cinematic 80's Style collection, you'll have access to a complete range of glitch effects that you can use to reveal your media.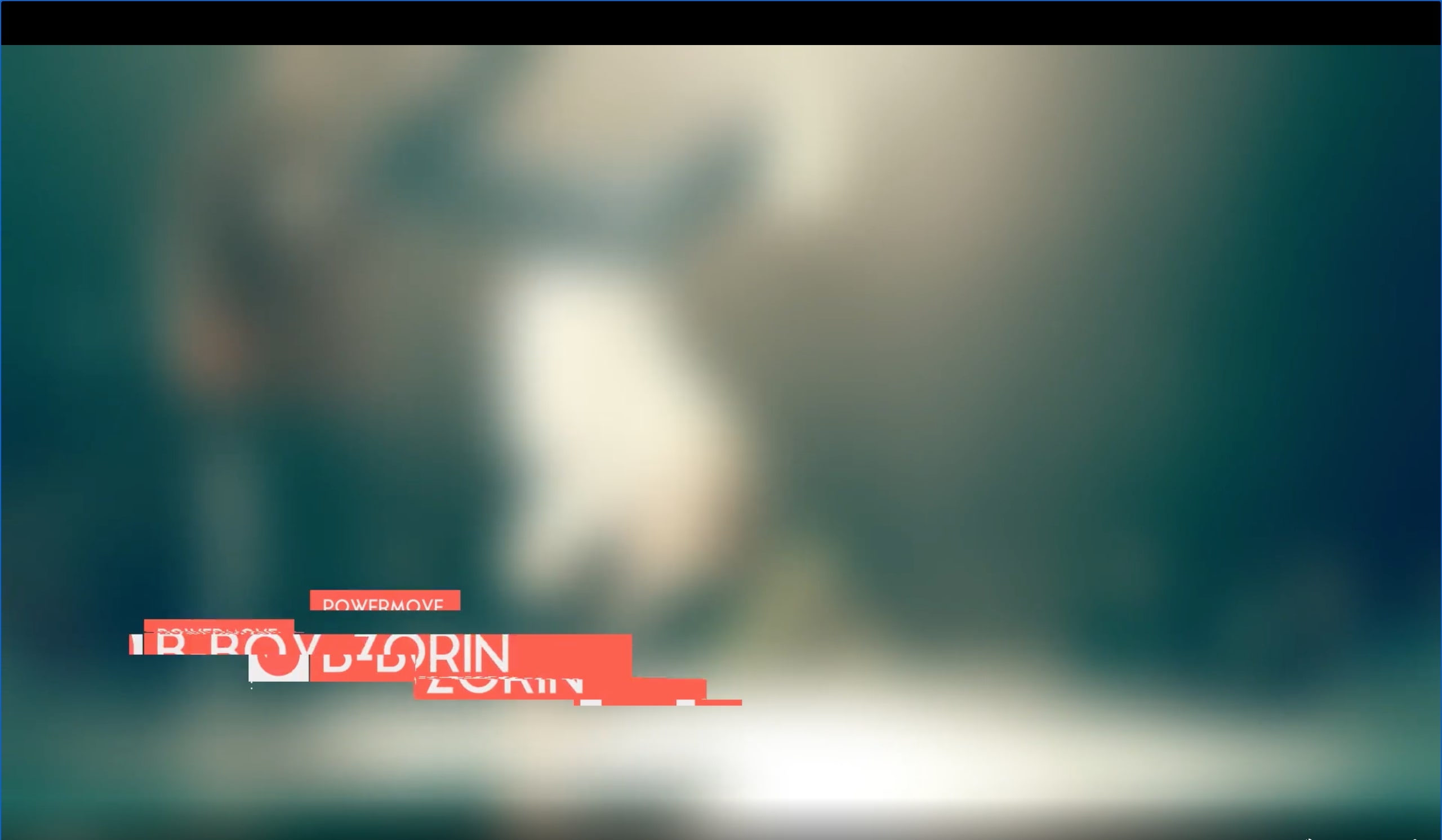 Want some cool lower-thirds for your video content, but don't want to invest for it? No problem! Take a look at this awesome free glitch text After Effects, which uses an energetic glitch aesthetic to bring your lower-thirds to the forefront of people's minds.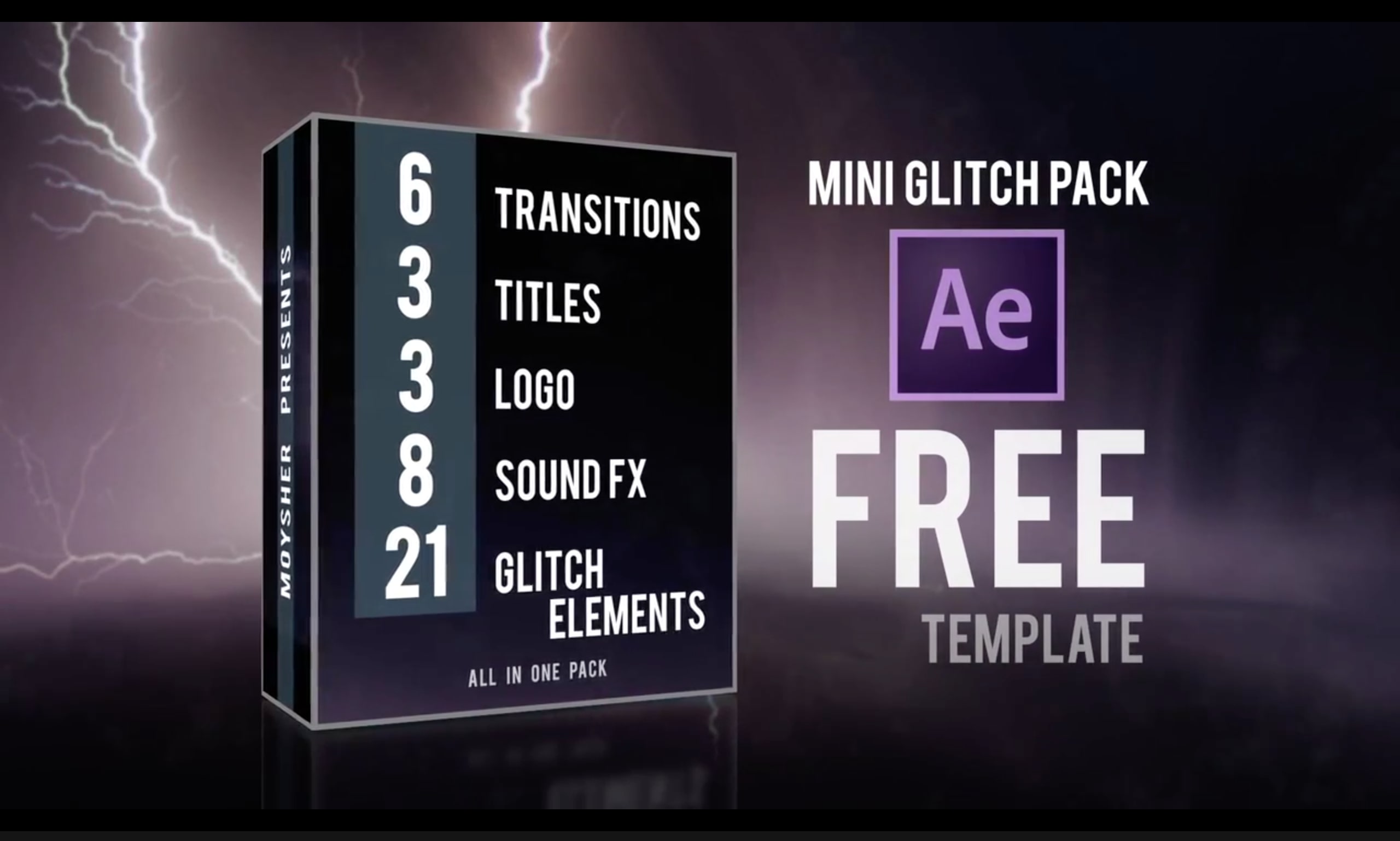 Perhaps one of the best packages on this list, the Mini Glitch Pack provides a great starting point for anybody looking to apply that glitch aesthetic to their videos. It offers 6 glitch transitions After Effects, 3 titles, 3 logos, 8 sound effects, and 21 glitch elements for you to enjoy.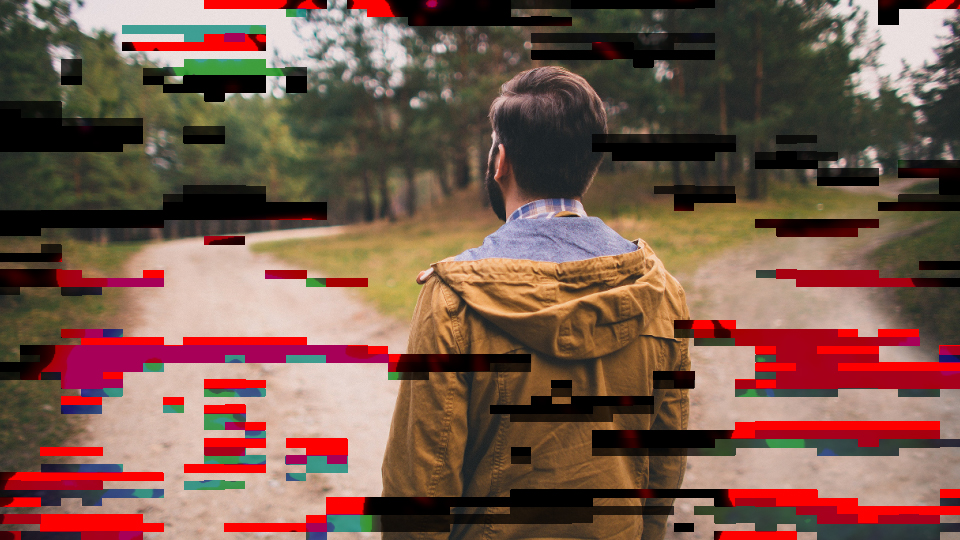 Check out this free After Effects template comprising 9 distortion effects namely glitch, noise, flicker, turbulence, pixel bending, roller bars, chromatic aberration, and more. All the effects are easily tweakable so you can create a look that matches your vision.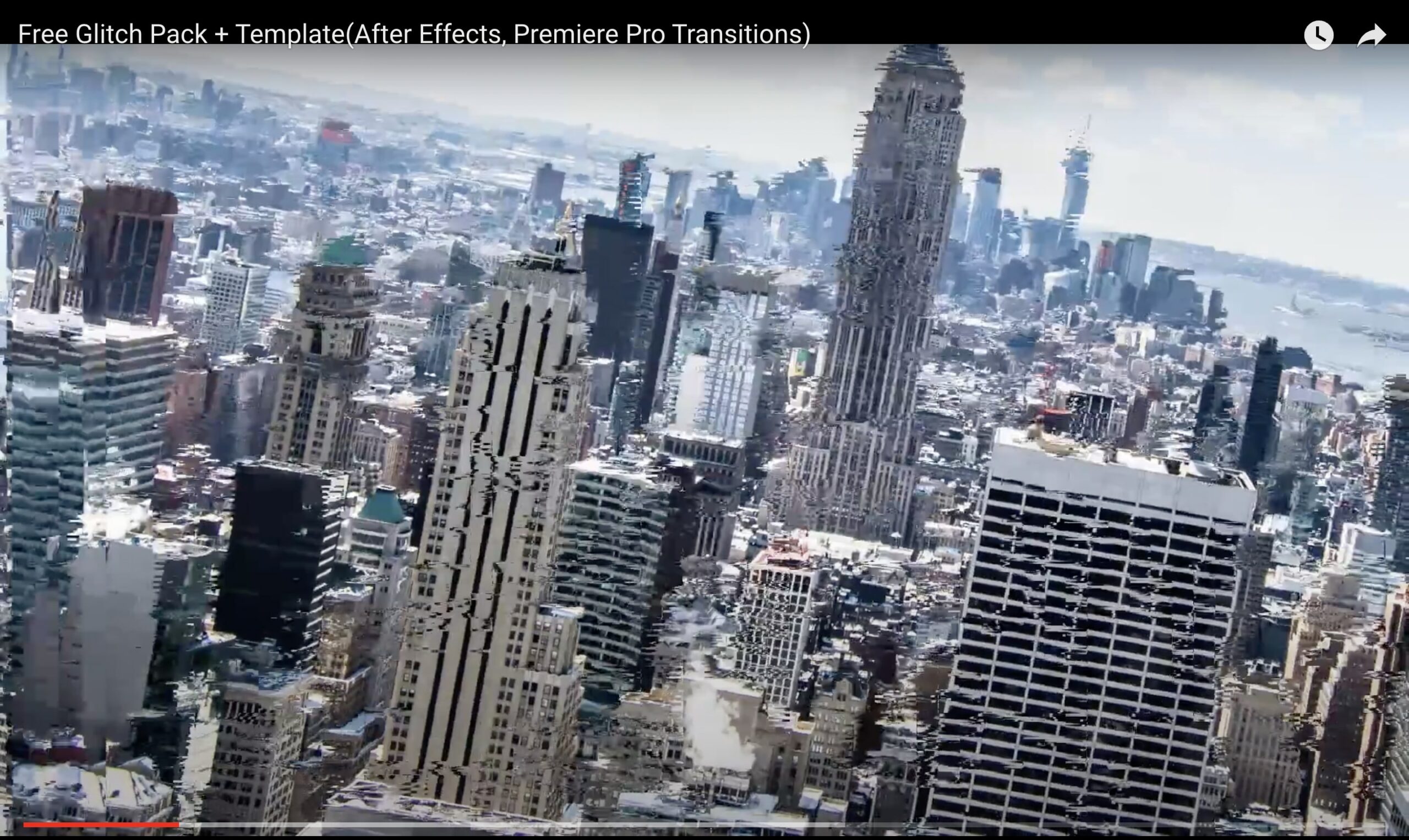 Last but not least, we have this glitch transitions kit that works swimmingly with After Effects, Premiere Pro, and Final Cut Pro. It's an excellent freebie that can give any premium product a run for its money. Get your hands on it right now.
Glitch Out That Video with These Amazing Glitch Transitions and Effects!
The glitch style is a captivating way to make people pay attention. Now, using the effects on this list, you'll have everything you need to bring that artistic aesthetic to the table in an impressive fashion!