20+ Best 90's and 80's Style Retro Fonts (Free & Pro)
Trying to get your creative project, whether that be a branding, t-shirt, advertising, poster, an album cover, illustration, or logo design to stand out can be a difficult task. It often requires you to encapsulate a style that will catch attention, and leave a lasting impression.
One of the most iconic styles making a resurgence as of late is the retro vintage aesthetic. A great way to bring this style to your project is through 80's fonts, and 90's fonts. Your typeface choice will often define your work in a powerful way.
It's for this very reason that we've collected a range of retro style fonts, both from premium and free sources, for you to discover. Everything from 80's style fonts, 90's style fonts, vintage fonts, and retro fonts.
Read on to discover our selection of twenty of the best 80's and 90's fonts!
Get every varied font and typeface you could ever need with one simple subscription. From just $16, get unlimited access to thousands of fonts, typefaces, graphics, templates, photos and illustrations.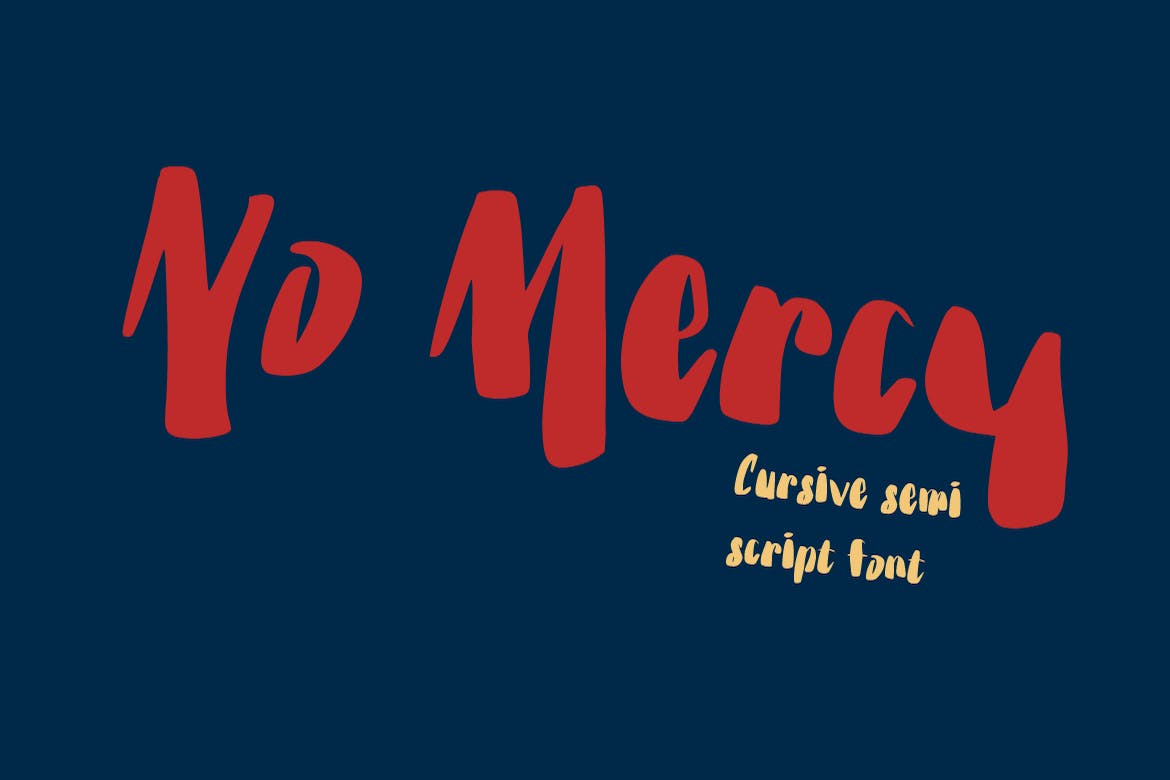 No Mercy is a script typeface with a cursive centric aesthetic. Bringing the style of the 80's horror film to life, the font captivates you with erratically designed line work, and a solid letter design. One of those 80's fonts that you just can't take your eyes off.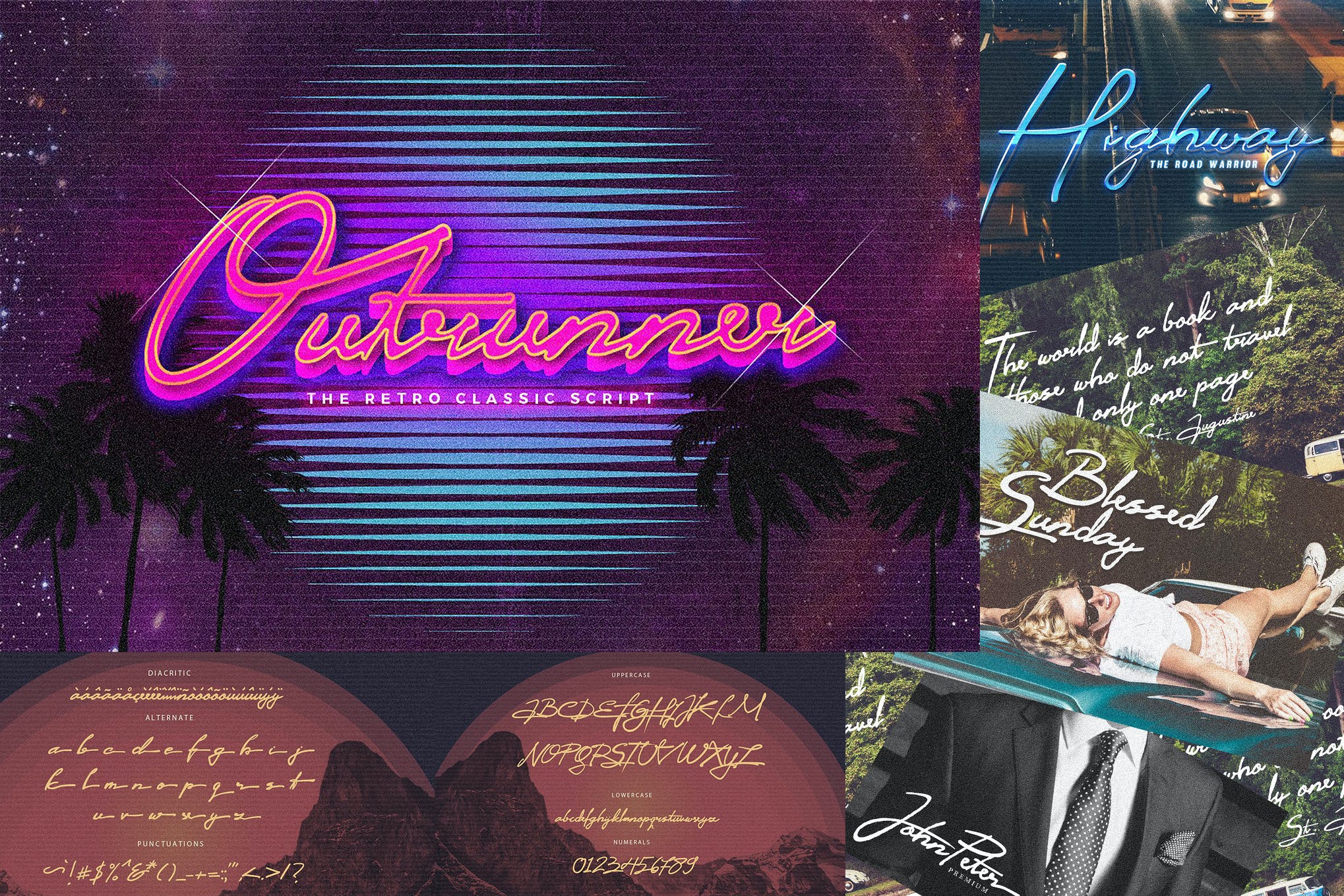 Outrunner is a script typeface that brings the retro disco vibe to the table in an impressive way. With wonderfully designed cursive line work, complimented with the iconic vibrant lighting of the classical 80's disco era, this display font is sure to stand out on any page.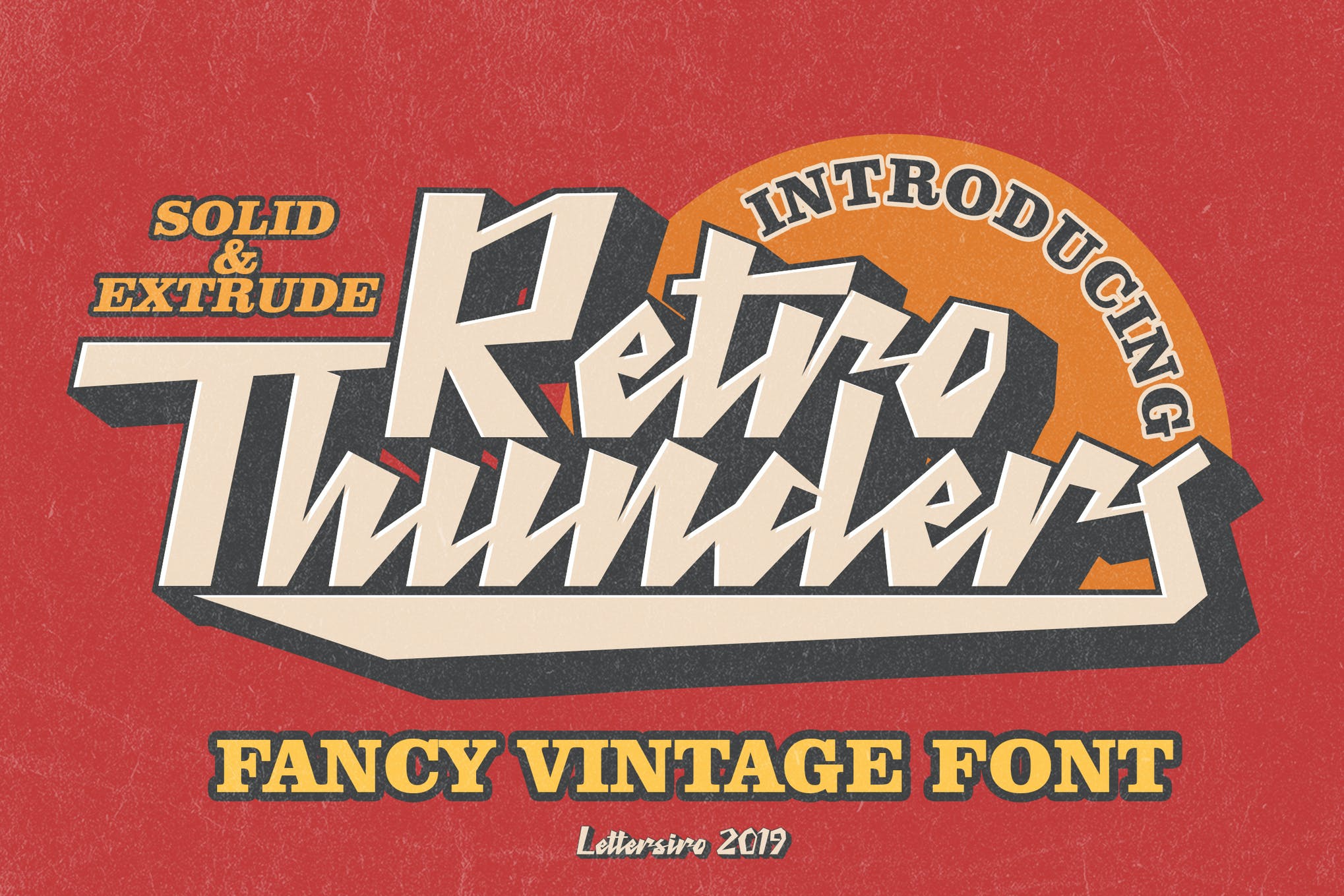 Retro Thunders is a retro typeface with a rigid aesthetic that is sure to impress. With the thick display font lettering, mixed with thinner subtitle font choices baked into the font pack, Retro Thunders is a highly adaptable typeface that is suitable for a wide range of creative projects.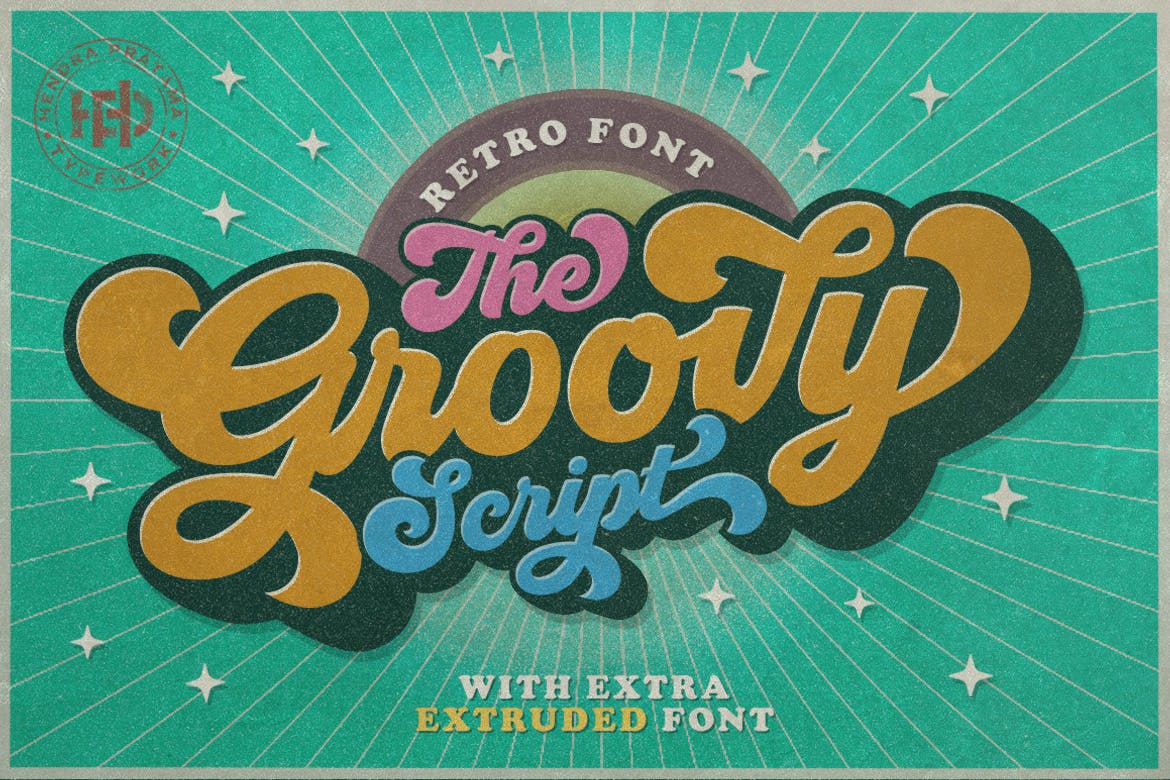 Groovy needs no introduction. Bringing the grove to a typeface aesthetic has never been more fun. With a font style that borders on cursive, yet keeps a high level of readability. The script comes with a range of alternate letter designs that will leave you customizing for hours.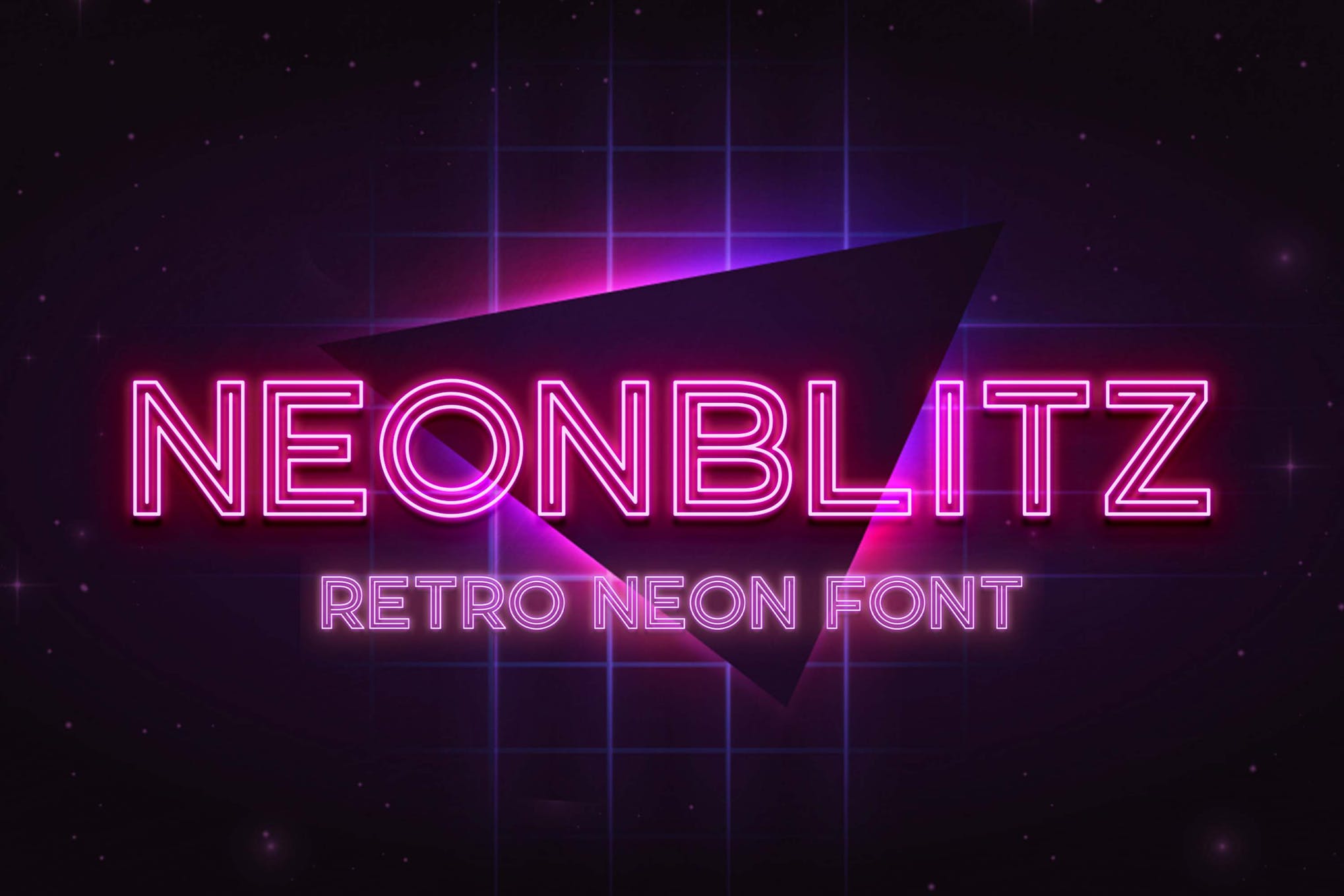 Neonblitz is a sans-serif typeface with a multi in-line design. A strong display font choice to bring that retro neon aesthetic to the table, whilst maintaining a level of readability that most slab fonts dream of. One of those 80's style fonts that effortlessly catches the eye.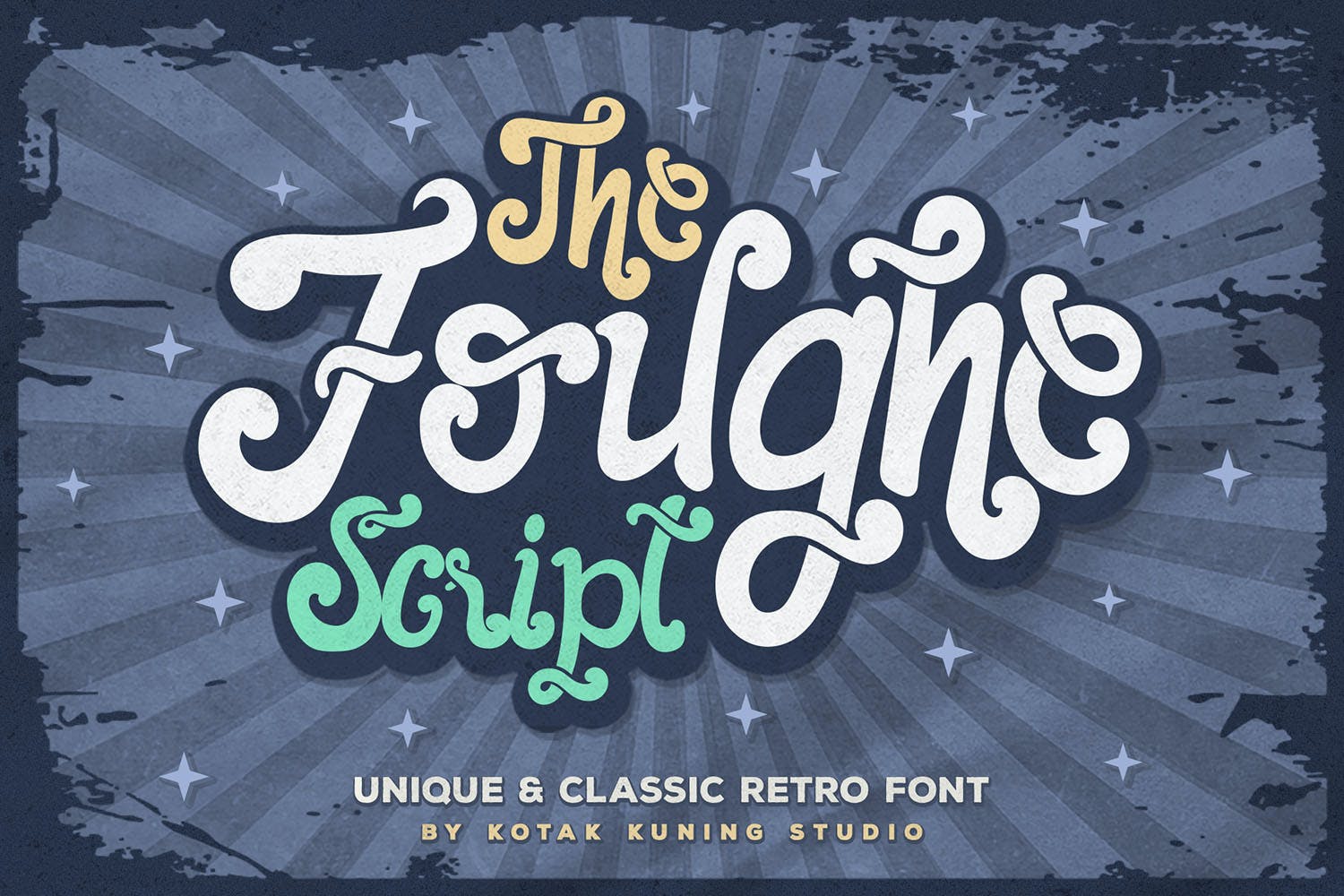 The Foughe is a script font that brings a few different artistic inspirations to the table. Combining a retro style, with a vintage touch of character, and a subtle 90's graffiti style, The Foughe is a highly versatile display font choice for any occasion.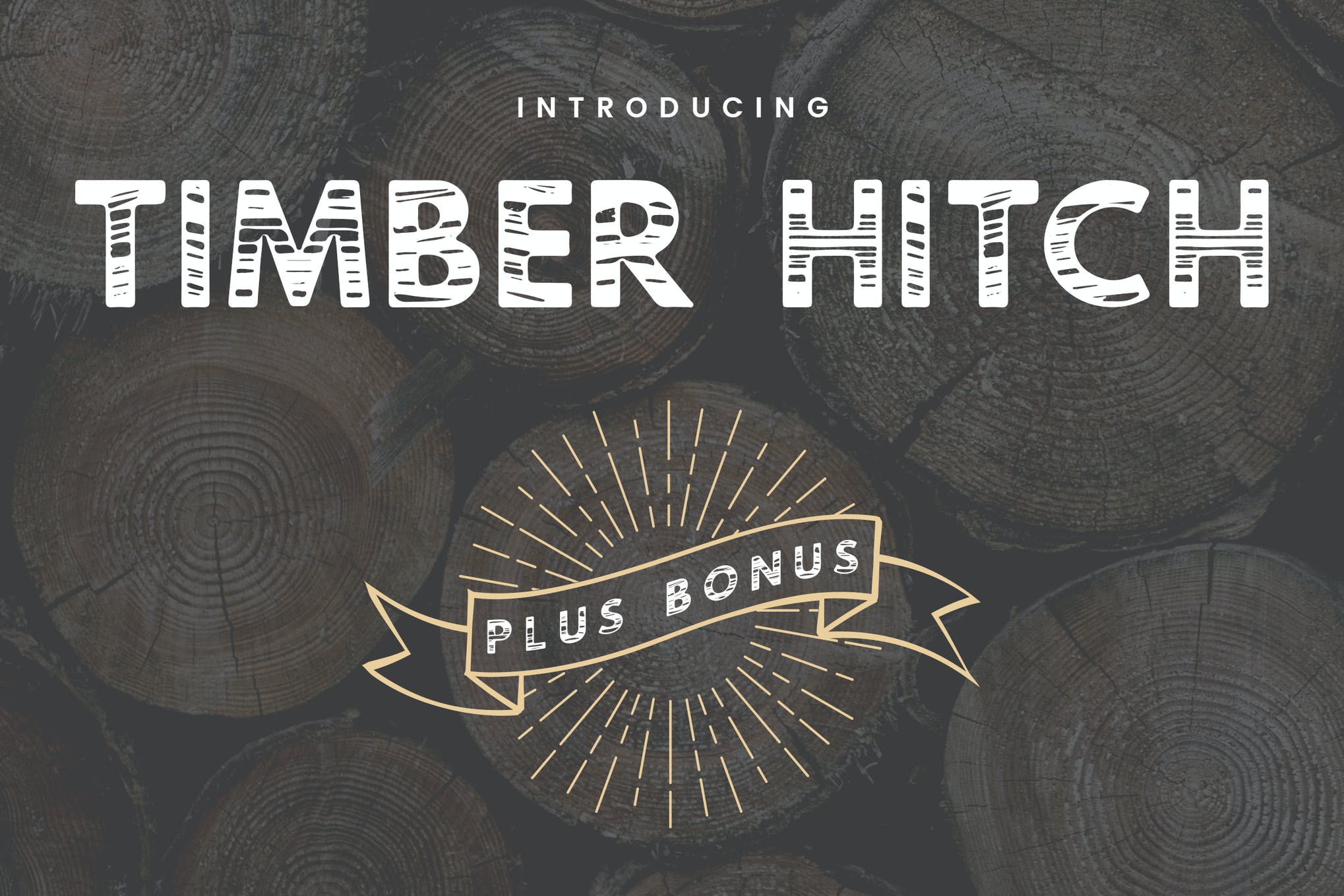 Whisholder is a beautiful vintage retro typeface with a range of carefully crafted ornaments to go along with it. Managing to capture that balance between the vintage aesthetic, and the retro line work designs, Whisholder is an expertly crafted display font.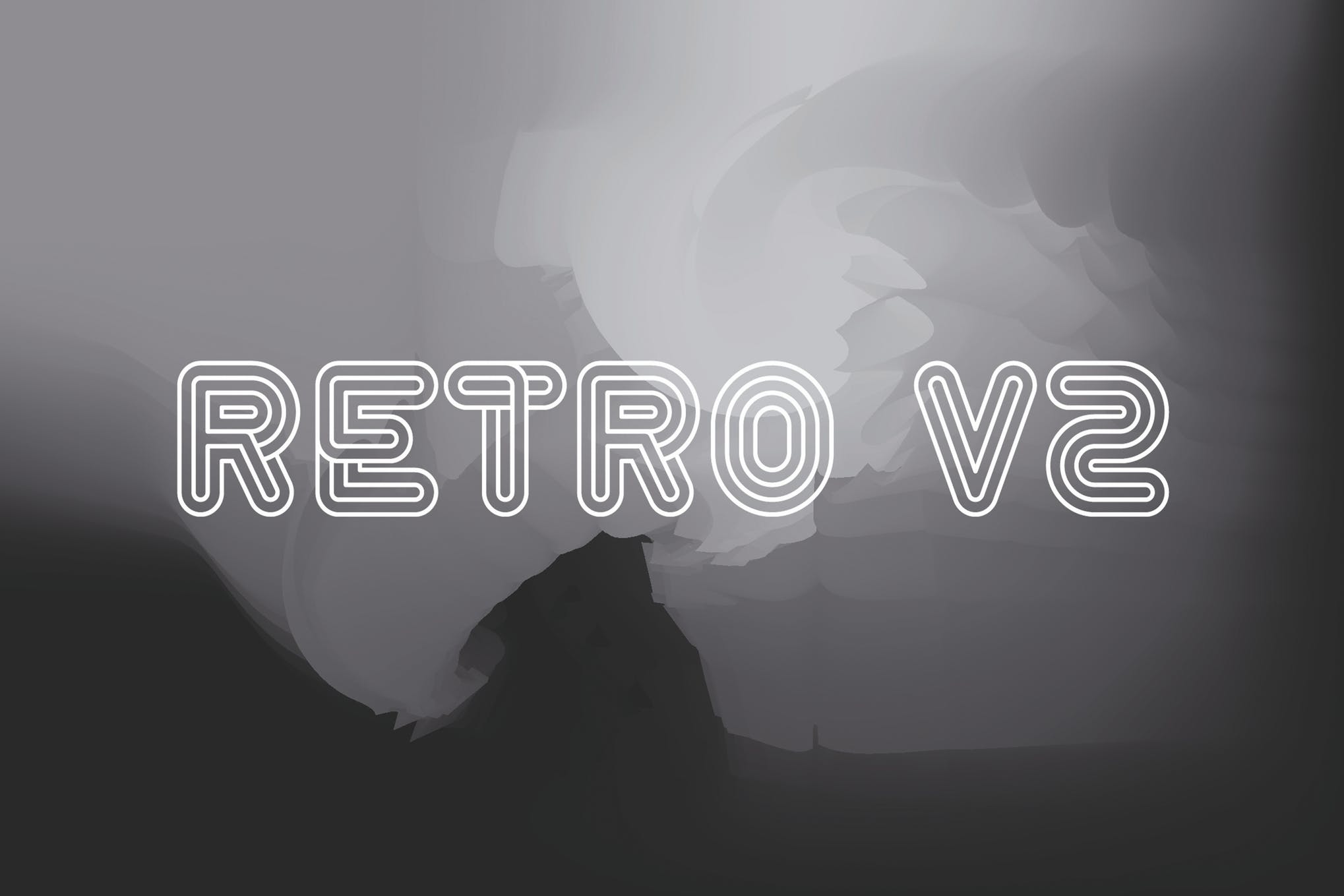 Retro V2 is a simplistic retro typeface using an intricate in-line design. Primarily designed as an uppercase font, Retro V2 combines a minimalist aesthetic with the slightest hint of design in its line work. A great choice for a display font that won't clash with many other themes on the page.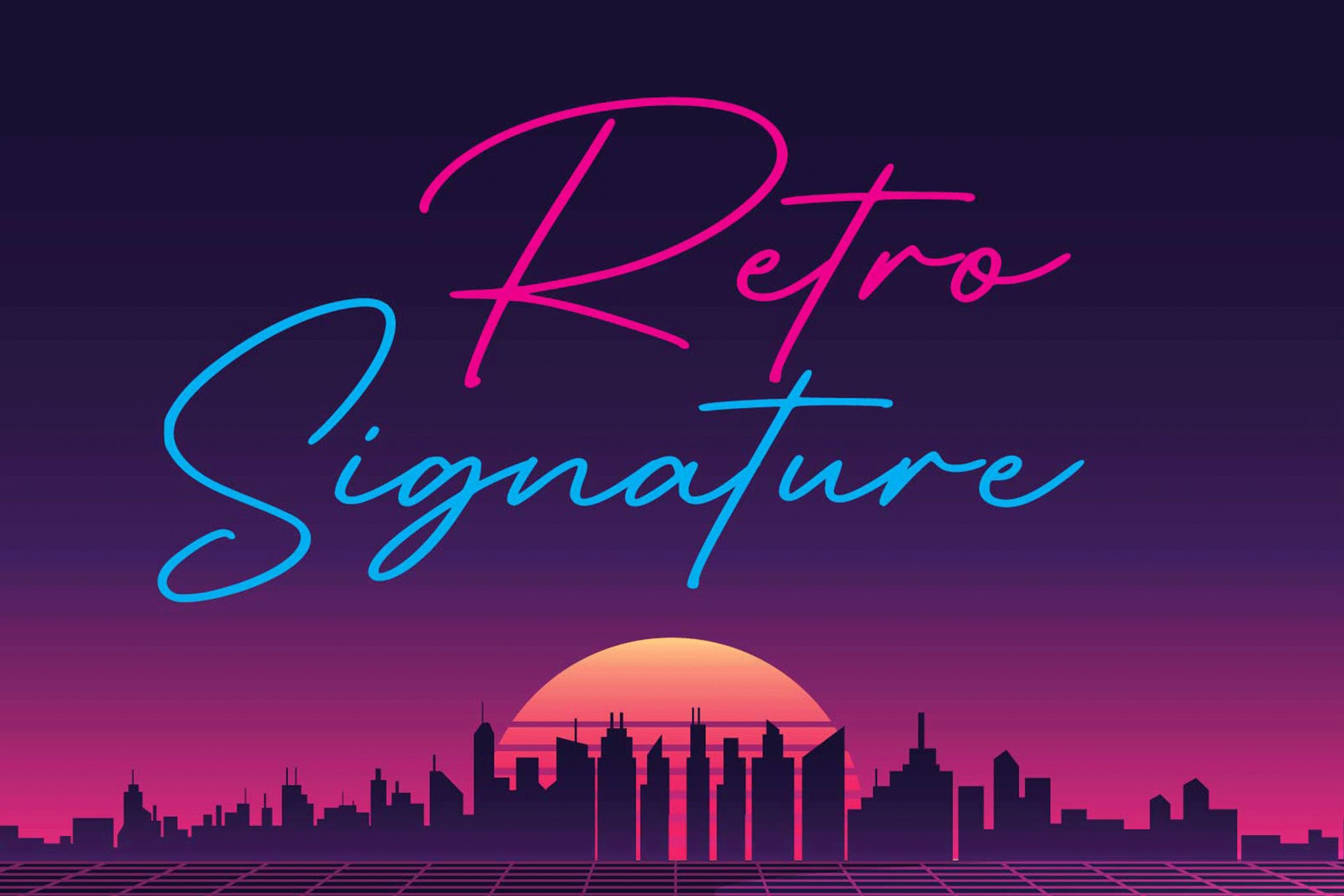 Retro Signature is a script typeface, mixed with handwritten letter designs. A simple yet captivating signature styled font that brings that subtle touch of retro feel to the page. A great display font, but also just as well suited to a subtitle font as well.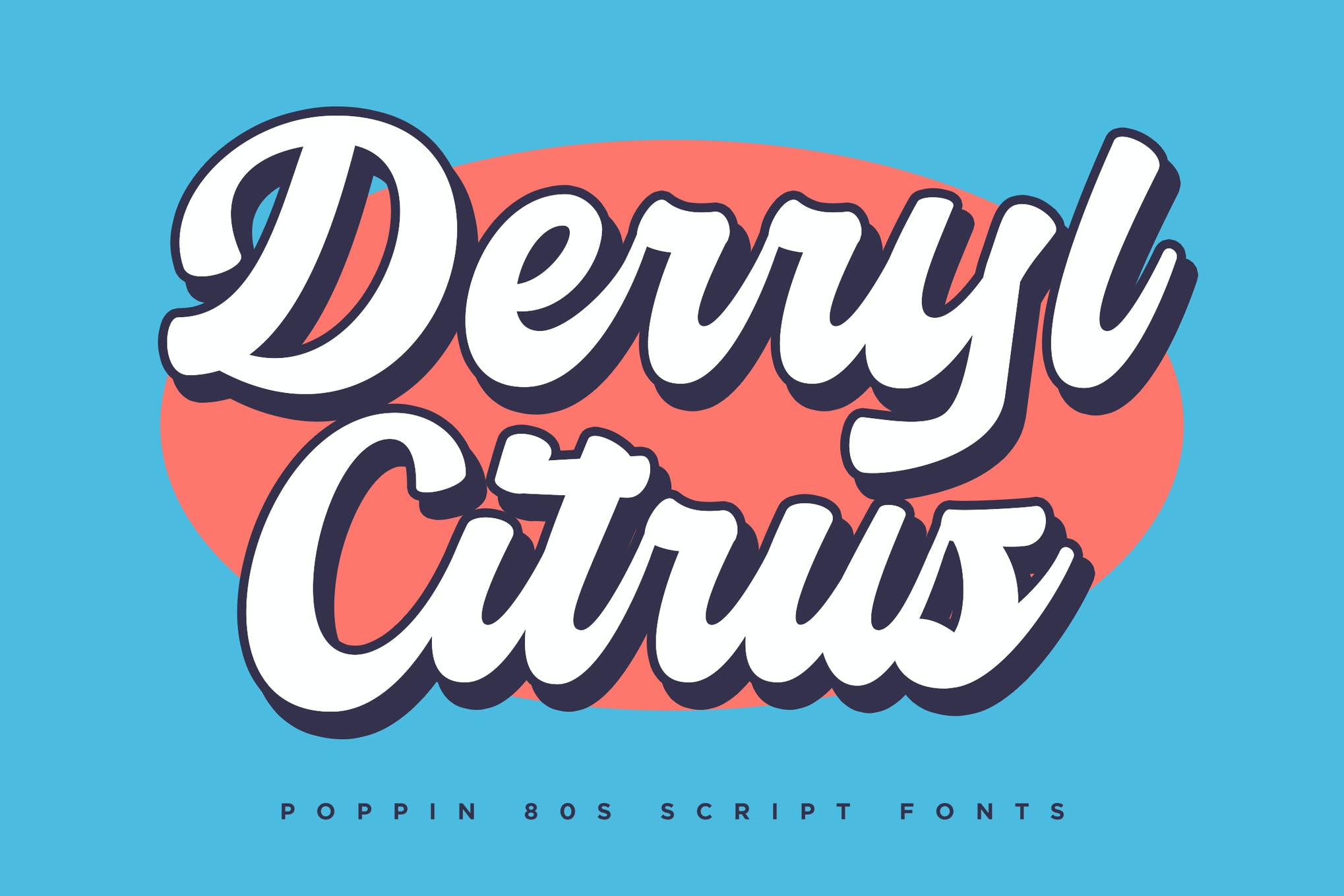 Derryl Citrus is a vintage script font modelled after the 80s era of American diner logos. A cursive design that blends well with a simple 3D effect. The font comes with a range of features, such as multilingual support, and sets of graphics to accompany it when used as a primary display font.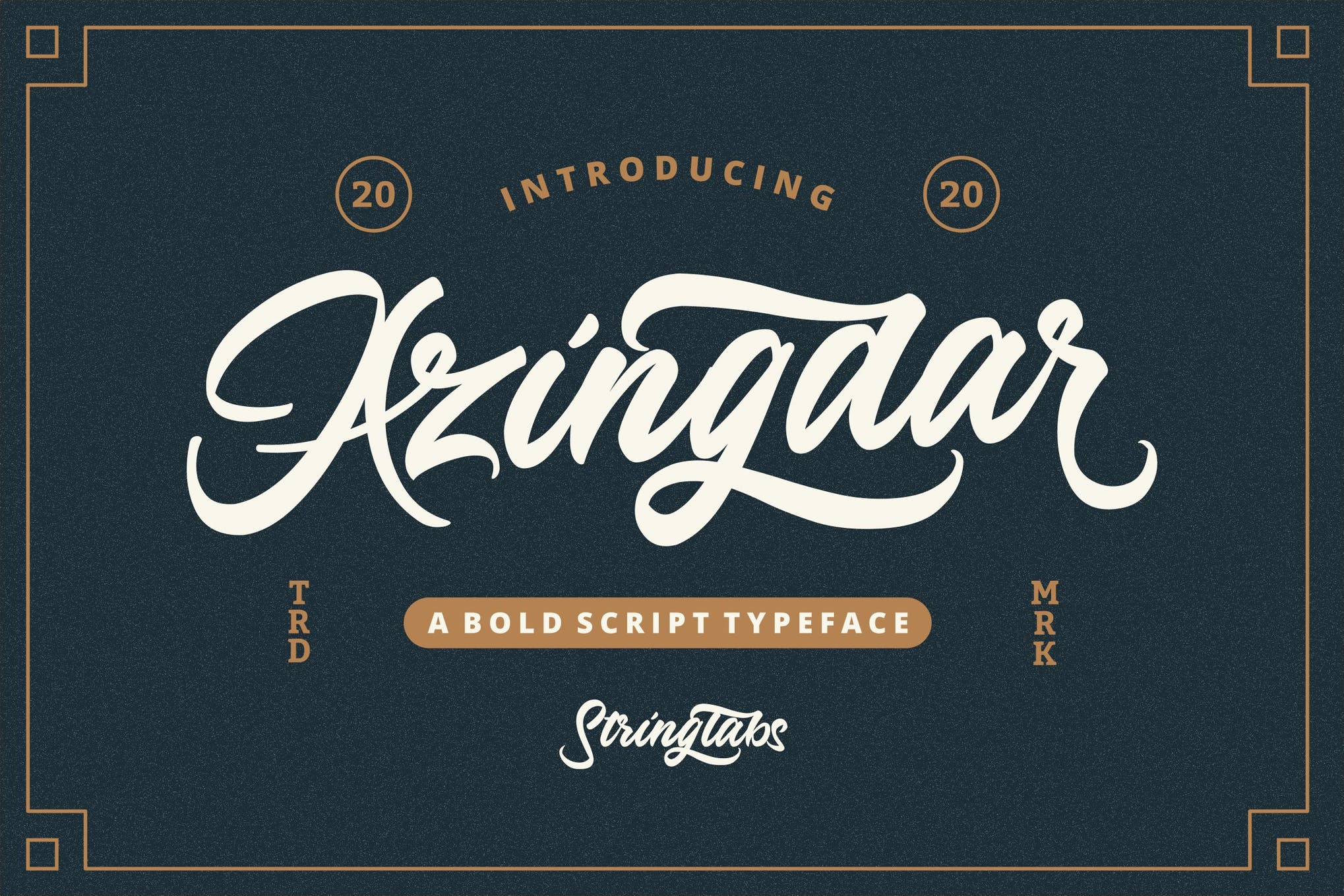 Azingdar is a retro script font, mixed with a bold cursive aesthetic. Bringing a groovy vibe that mixes with a more rigid classical take, Azingdar is an expertly crafted display font that is hard not to be impressed by. Despite being a cursive script, the font retains a high level of readability.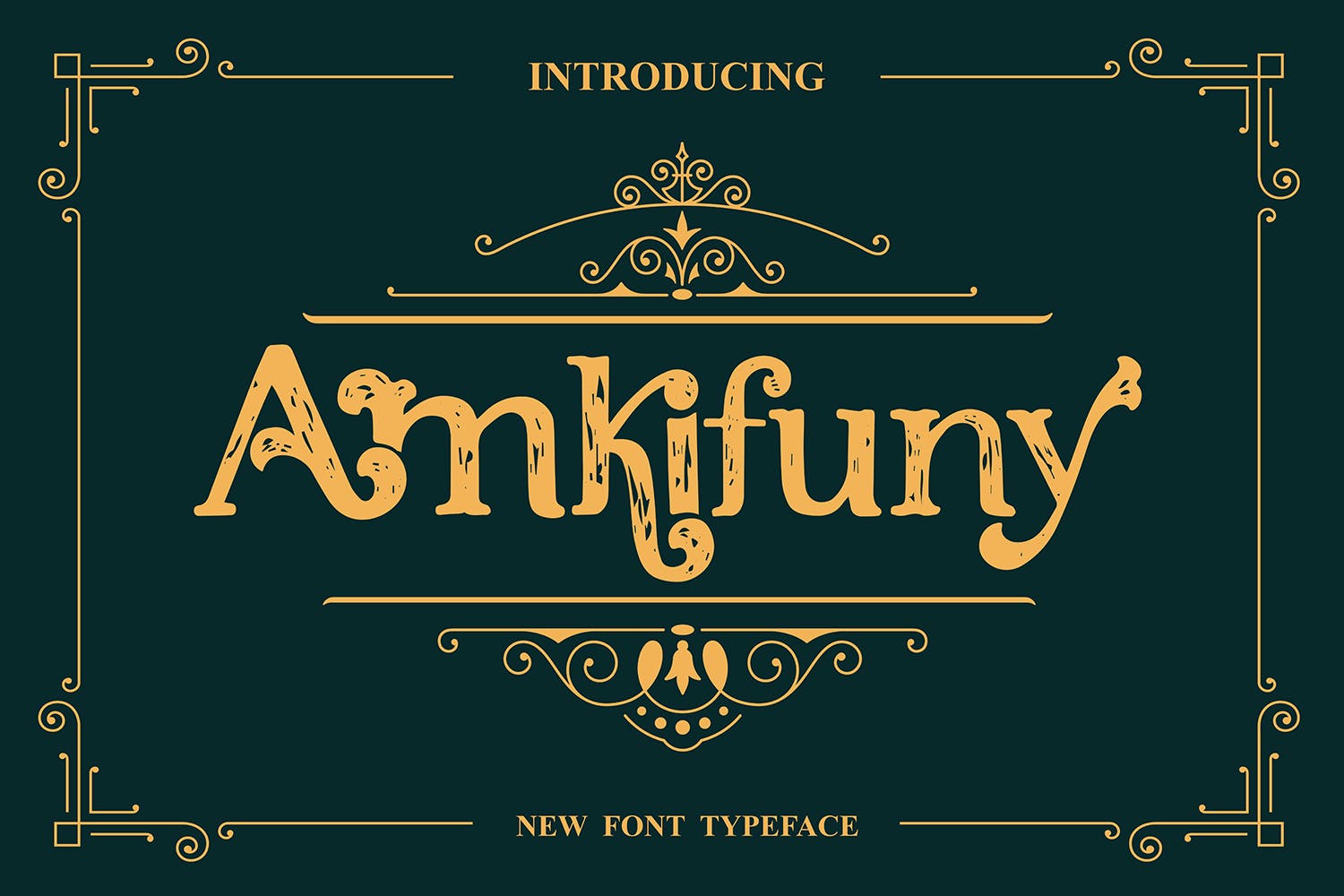 Amkifuny is a brush-stroke styled vintage display font. Its line work is an elegant style mixed with a weathered look painted into the letters, as if the brush was crudely run across the paper. Amkifuny is an impressive display font suitable for a wide range of creative projects.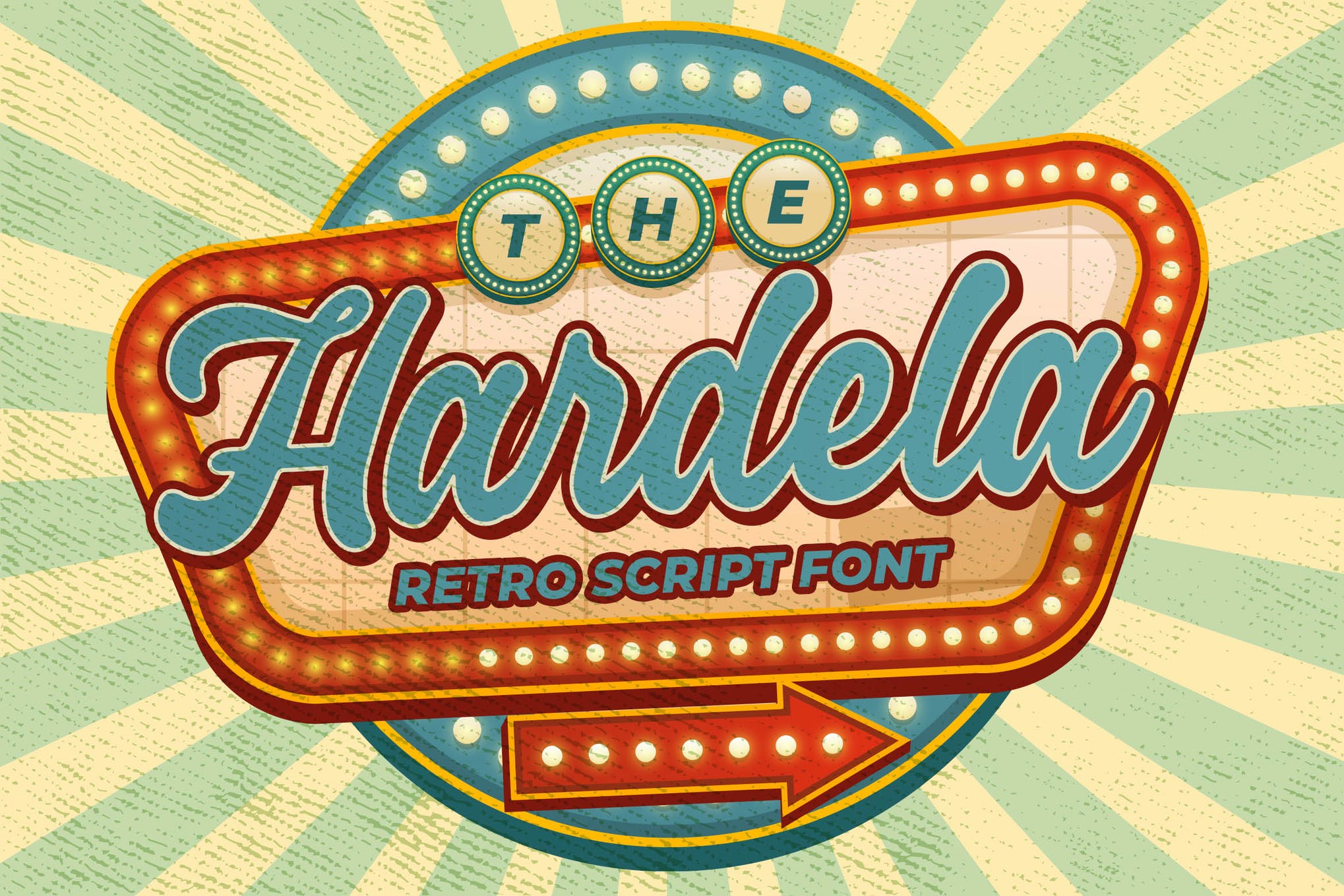 Hardela is one of those 80s retro fonts that is hard to take your eyes off. A script typeface mixed with a bold line work design. Inspired by classical Vegas diner signs, Hardela is sure to catch attention regardless of the page it finds itself on.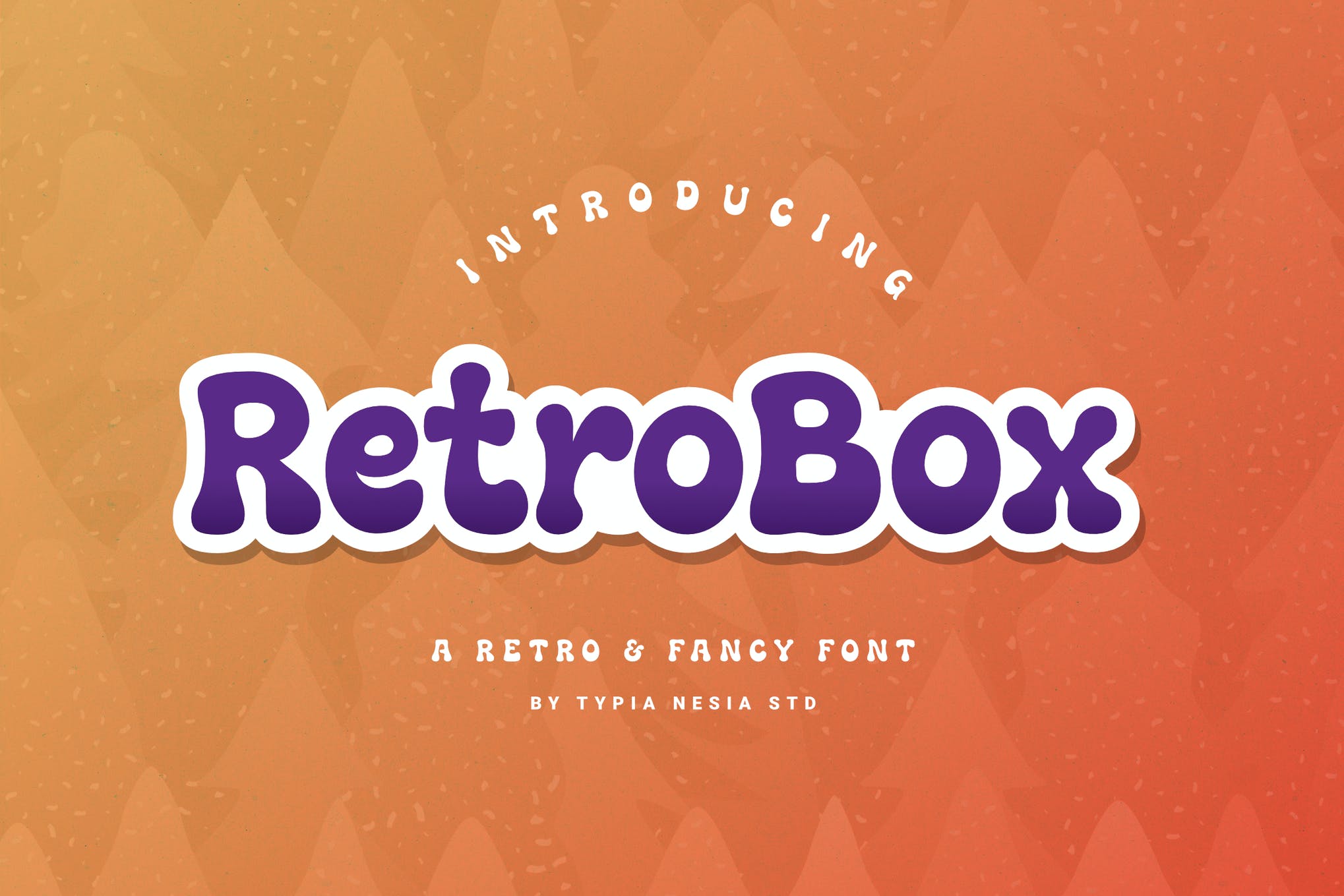 Retrobox is a sans-serif typeface, with an iconic cartoon aesthetic. A simple bold line work mixed with curved edges, and a minimalist border. Retrobox is a highly versatile display font choice, as well as being highly adaptable to accompanying many other font styles as well.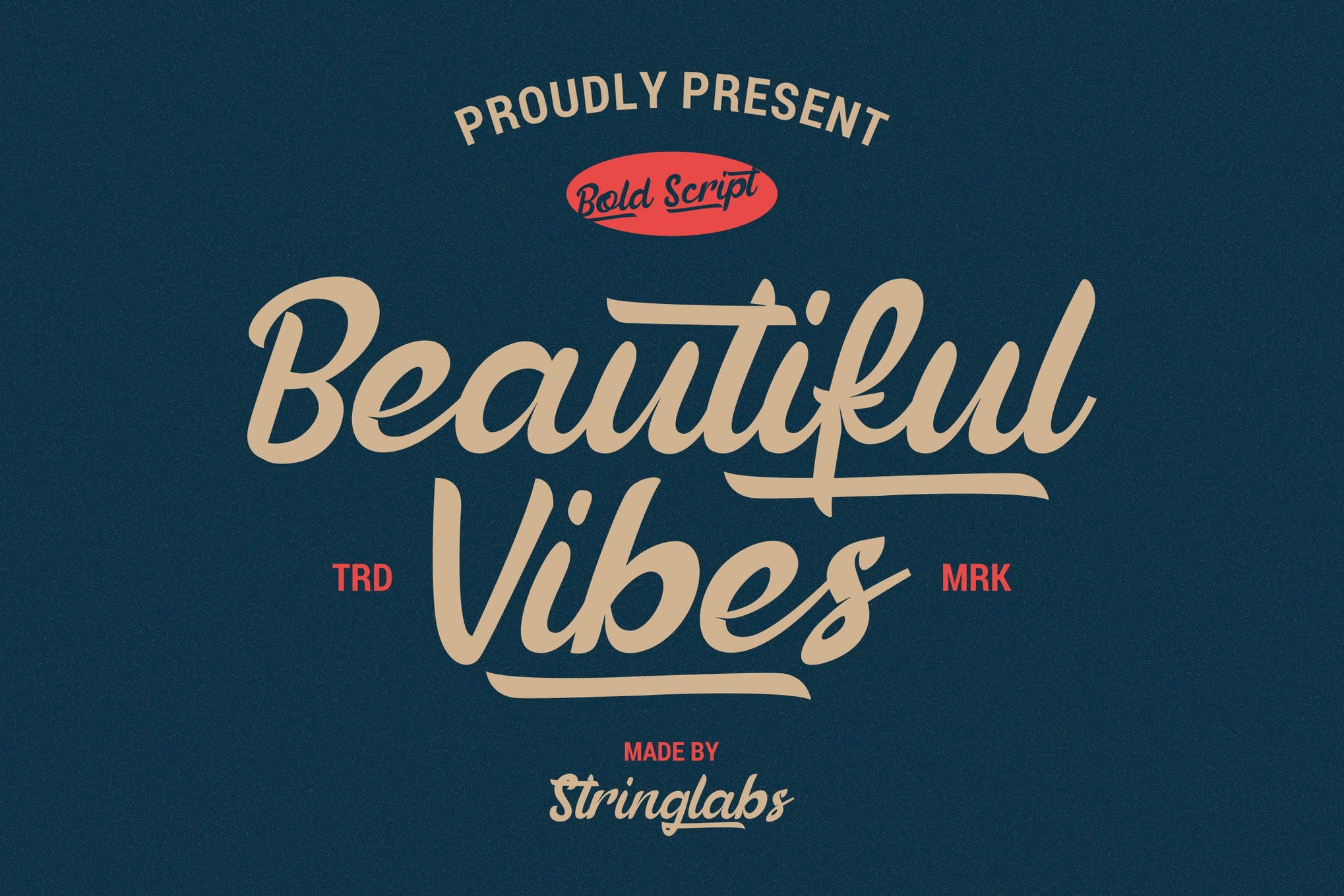 Beautiful Vibes is a bold script font, bringing to the table a unique vintage design, and topped off by a hint of that classical retro style. A cursive styled script that doesn't lose any readability, and brings the 90's aesthetic back in a subtle and impressive fashion.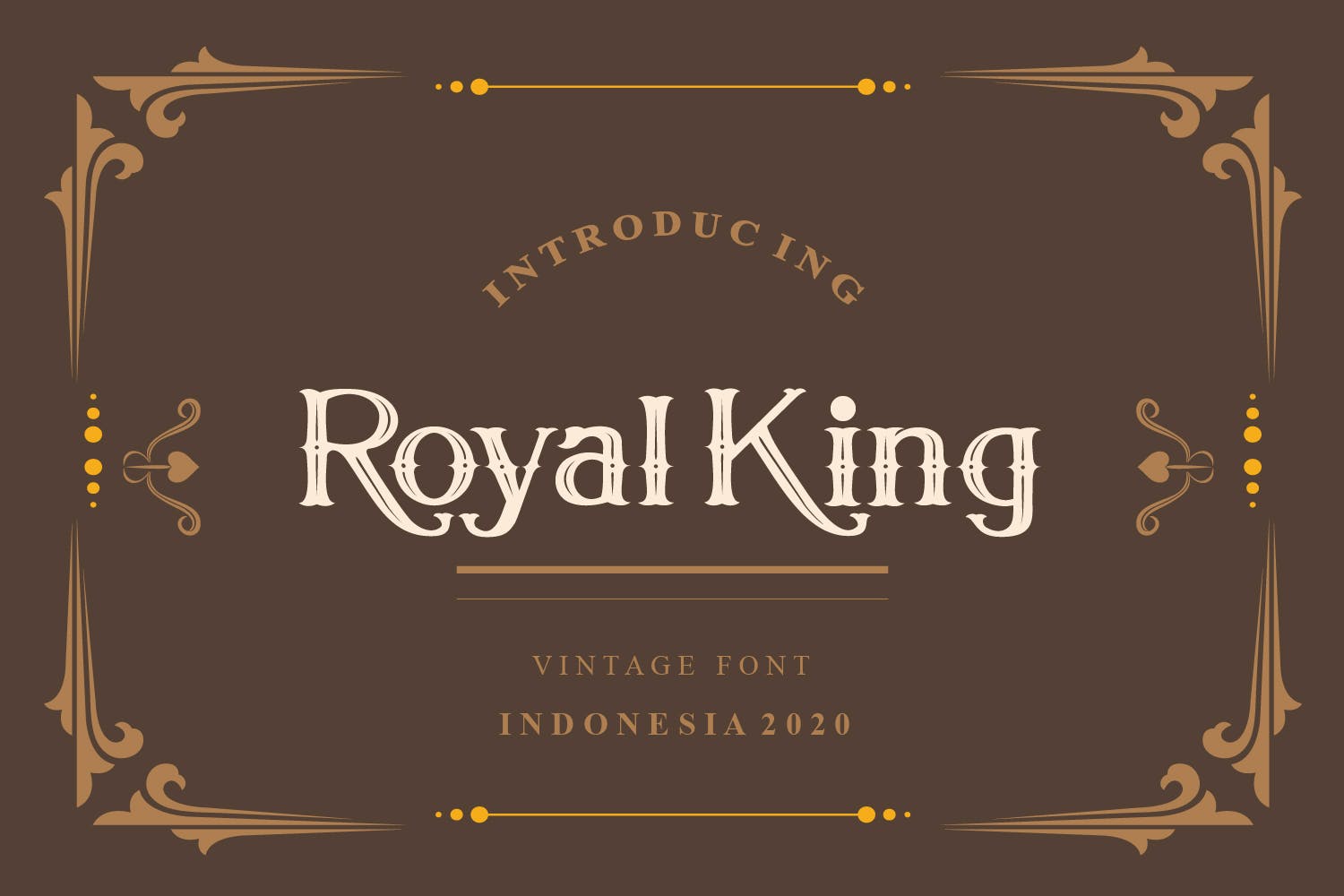 Royal King is a serif typeface with an elegant vintage feel. The line work designs pull inspiration from both a modern retro aesthetic, and a slightly gothic appearance. A great display font choice to bring a little class to the table.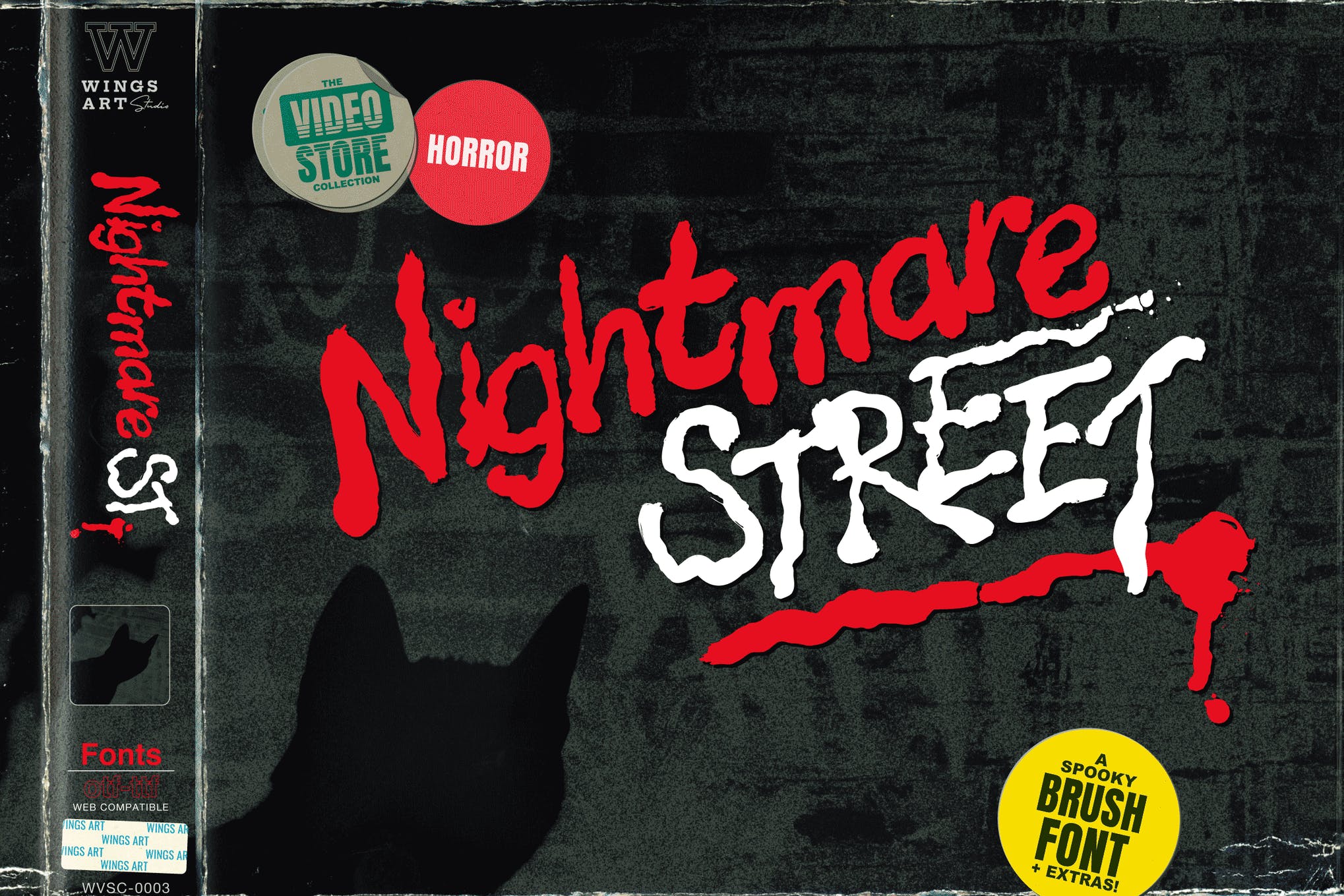 Nightmare Street is an absolutely bloodcurdling typeface. Bringing a retro Halloween feel with its jagged line work, and range of bonus ornaments that make it look as if the page itself is bleeding. A great display font for those more spooky creative projects.
Free Retro Style Fonts
There is a wide range of great free 80s fonts, and free 90s fonts out there to choose from. Let's take a look at a few we think are special.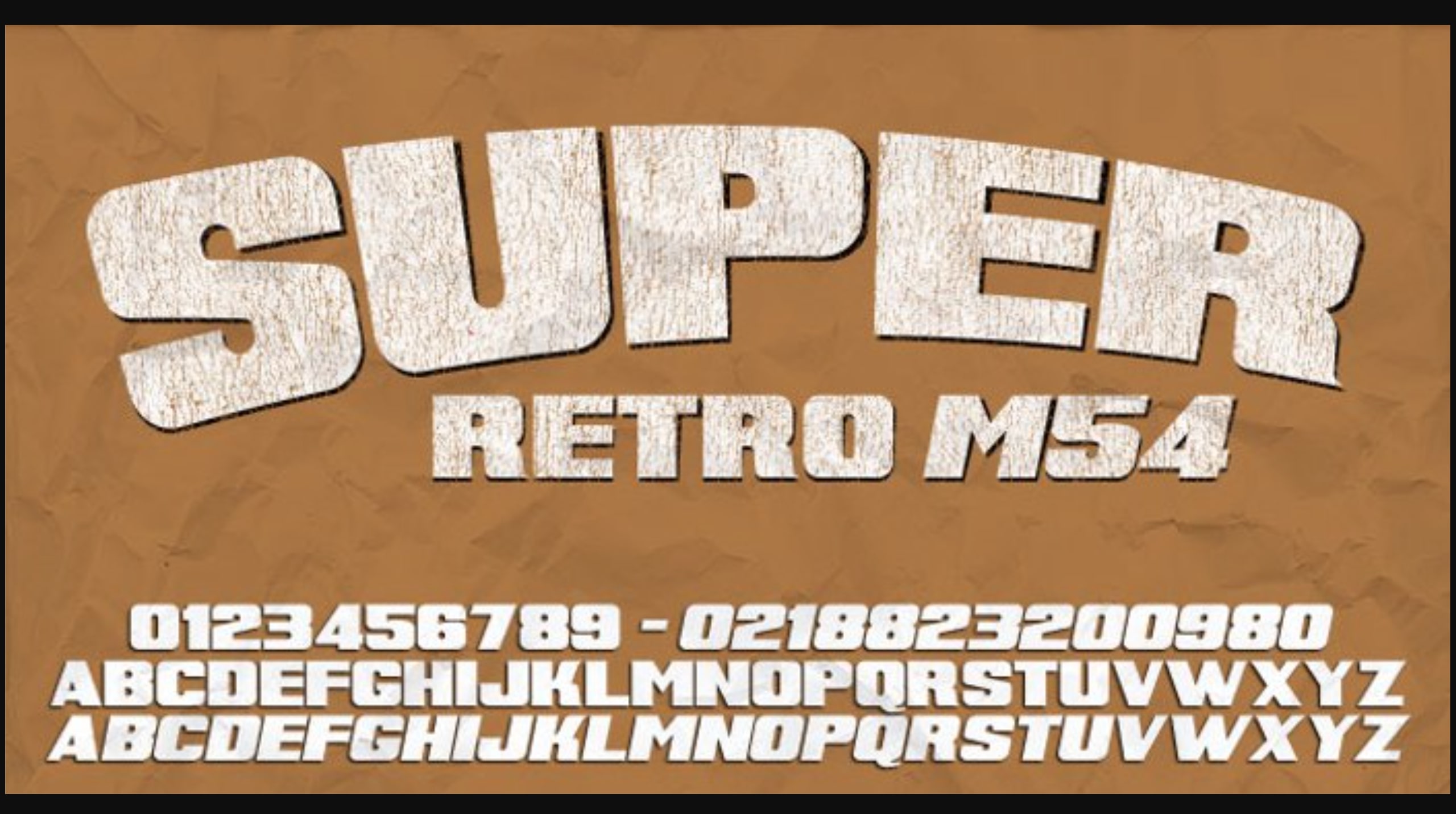 Super Retro is a minimalist retro display font. Combining a leather styled aesthetic to its letter designs, mixed with a bold and slightly curved linework touch, Super Retro is a highly versatile font for both display font and body text applications.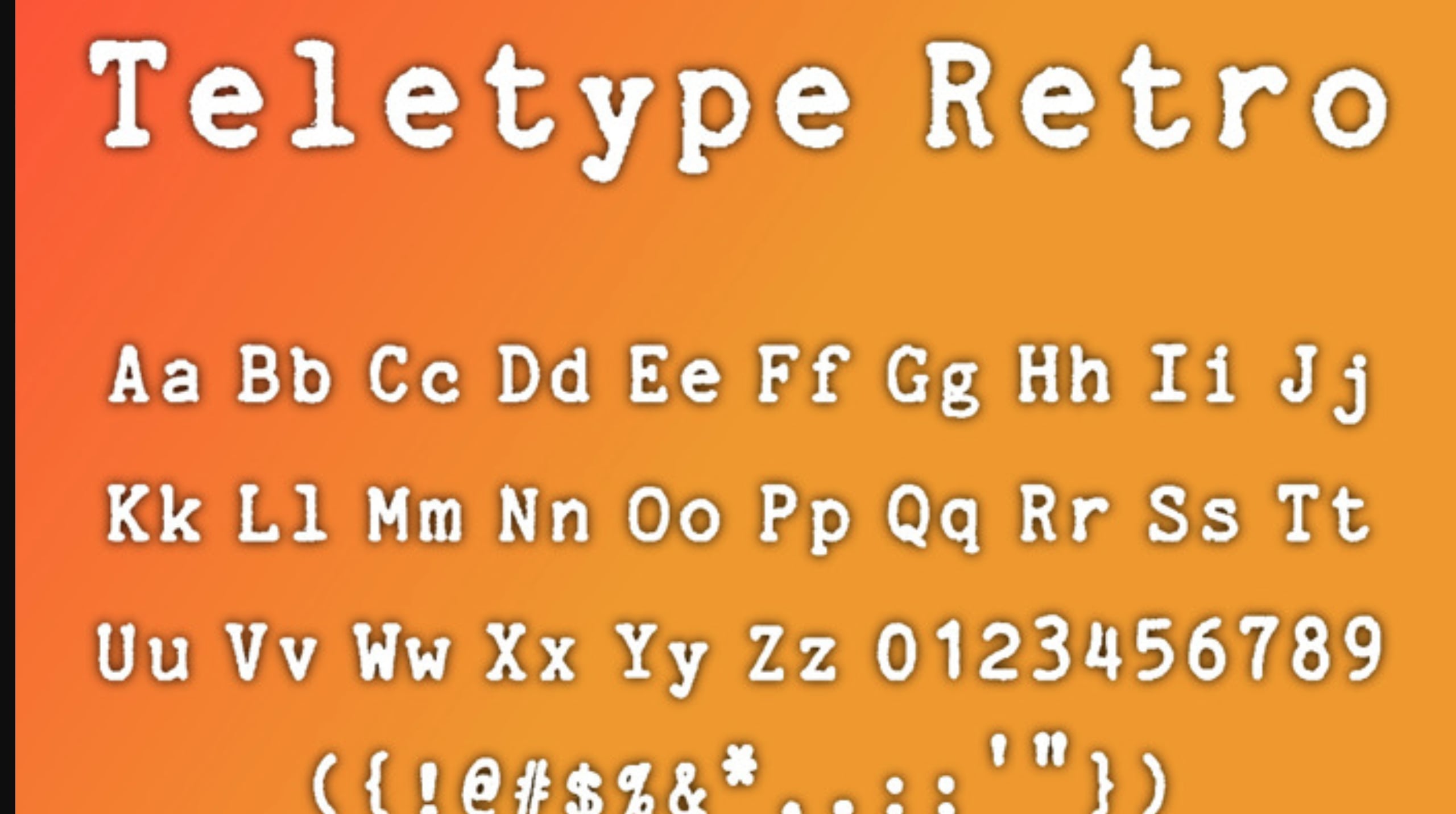 Teletype Retro is a sans-serif typeface that aims to bring the retro typewriter-style to a font. With slightly weathered letter designs, Teletype is a minimalist approach to bringing the retro vibe to your creative projects.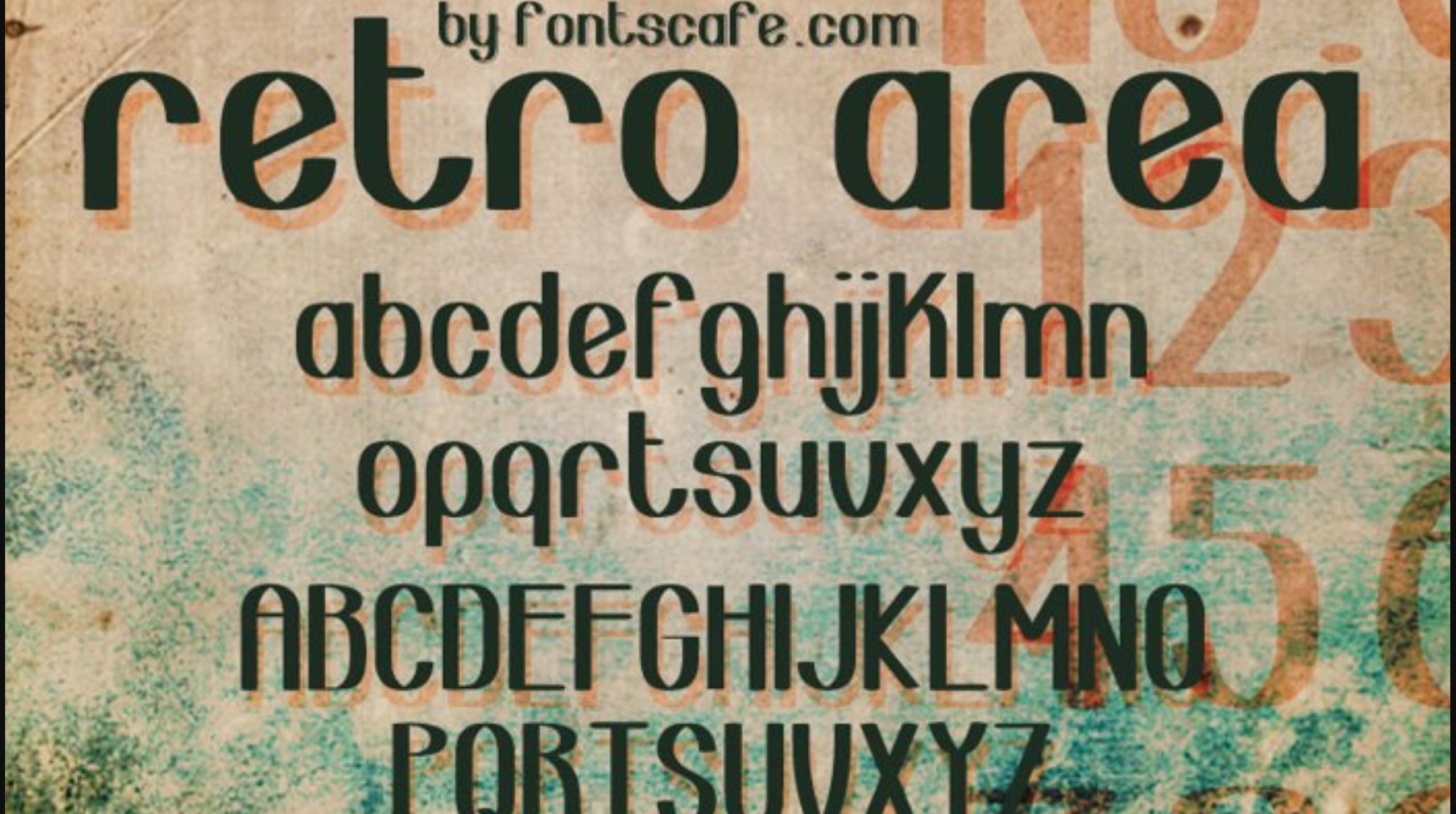 Retro Lined is a serif typeface that is designed to look as if it was printed on the page by an old-style printing press. Employing the vintage style 3D effect, combined with a bold line work aesthetic, Retro Lined is a display font that's hard to pass up.
Bring the Retro Style to the Page With These Fonts!
The retro style of the 80s and 90s has been a cult favourite ever since it was present day. Now with these captivating and expertly designed typefaces, you'll be able to bring the vintage retro style to the page with ease.
What are you waiting for? Pick up one of these fonts, and start bringing the 80s and 90s back to life.