Why do people look for popular and reputable brands when they're buying something important? Well, isn't it obvious? It's because you want to get the most value for your money and you want it to last for a long time.
This is exactly why you think of Apple when you're in the market for a smartphone. Or why choose Rolex over other watch brands and why you immediately think of Gmail instead of Yahoo when you're creating a new email account.
WordPress is like the Rolex and Apple of the web design world. When it comes to building websites, WordPress is the name that first comes to your mind. Why? Because over the last 13 years, WordPress kept its promise of delivering a quality product and there are hundreds of thousands of people out there who would vouch for it.
"WordPress is used by 58.5% of all the websites that uses a content management system. That's 27.2% of all websites on the web." – W3Techs.
Its massive popularity is not the main reason why most people choose WordPress when building a website. WordPress comes with plenty of amazing features that makes it one of a kind.
1. Simplicity And Ease Of Use
WordPress came a long way since its initial release in 2003. Now it has more features, improved security, better technology, and a sleek user interface with a beautiful dashboard for managing everything from your blog posts to customizing the website theme and much more, all in one place.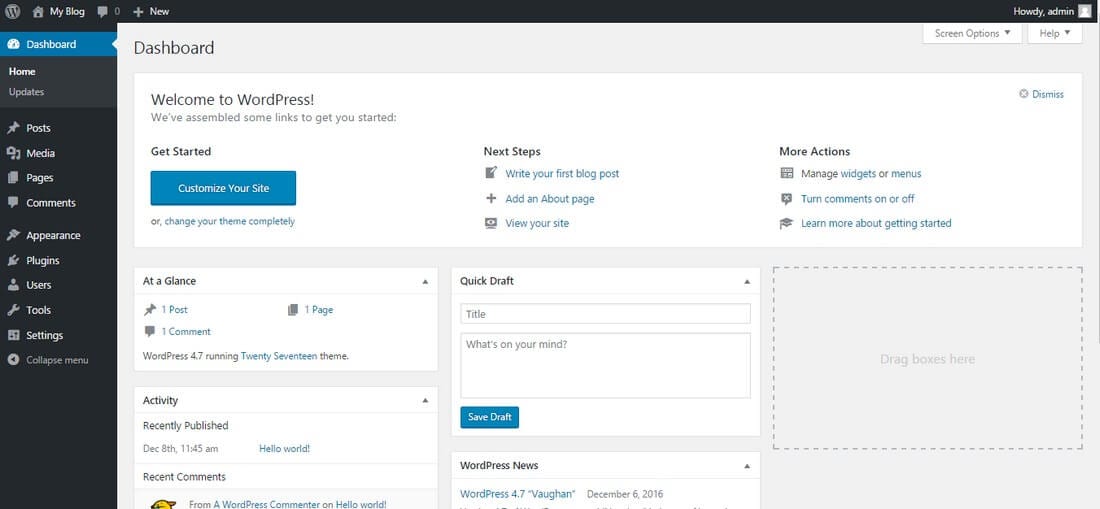 What's even more amazing is how WordPress make it extremely easy to setup a website on your own.
Today, setting up a WordPress blog is a piece of cake. There are a ton of great guides and tutorials out there that you can follow to setup your own blog within a few minutes. Even a 9-year-old kid would easily pull it off.
Compared to other CMS platforms, like Joomla and Drupal, WordPress is miles ahead. It's that simplicity that makes WordPress so brilliant.
2. Thousands Of Plugins And Themes
Want to setup a shop alongside your blog? Want to create a landing page to attract more leads? Looking to earn some extra money by monetizing your blog content? WordPress makes it all possible thanks to its flexible customization features.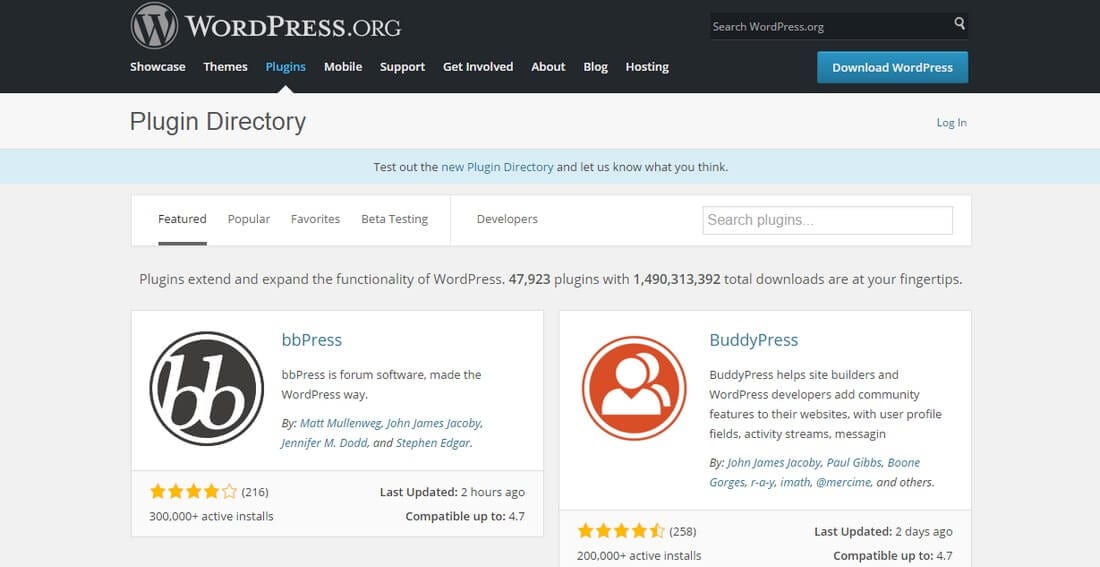 In the official WordPress plugins directory alone, there are over 47,000 plugins you can use to customize your WordPress website to add additional features and options. You can use these plugins to easily optimize your blog posts for search engines, add pop-up messages, create landing pages, build eCommerce sites, and do much more.
You can also browse a massive collection of over 4,000 WordPress themes to choose a beautiful theme for your website. All that for free!
Or you can take your WordPress website to the next level with premium themes. We have a great collection of themes here at Theme Junkie that make it easy to create anything from an online store to a personal portfolio. You can browse them all here. The possibilities are endless!
3. Already Optimized For Mobile & SEO
The majority of people who use the Internet nowadays use mobile devices to browse the web. As a result, Google decided to give more exposure to mobile-optimized websites and give lower rankings to websites that aren't optimized for mobile.
When using WordPress to build your blog, you don't have to worry about that problem because WordPress comes pre-optimized for mobile devices and search engines.
Even Matt Cutts, the former head of the web spam team at Google, recommends WordPress as the best blogging platform you could use to get your websites ranked well on Google.
"WordPress takes care of 80-90% of (the mechanics of) Search Engine Optimization (SEO)." – Matt Cutts.
Almost all WordPress themes you can find online are also optimized for mobile devices. And you can use plugins like WP Super Cache and Yoast SEO to enhance your website's SEO even further to get top rankings on Google.
Another great thing about WordPress is that the software itself, plugins, and themes can be acquired without spending any money. You only have to buy a domain name and hosting to start your own website. It's a wise investment that will reward you well in the future.
Ask Darren Rowse, Yaro Starak, Patt Flynn, Brian Clark, or any other successful blogger who's built their online empire on WordPress. They'll tell you how powerful WordPress can really be for blogging.