WordPress Trends to Look Out for in 2018
If you're thinking about starting a business or building a new website with WordPress in 2018, here are some of the trends that you should keep an eye out for.
2018 is going to be a special year for WordPress. The CMS turns 15 this year and it will be releasing one of the biggest updates to the software since 2014: WordPress 5.0. It's going to be a year that we will never forget.
What does this mean for bloggers, web designers, and small businesses? What kind of trends can we expect to see in 2018 following this massive update? Let's have a look.
Get everything you need to build your next website with one simple subscription. From $16 per month, get unlimited access to nearly 2 million WordPress themes, web templates, fonts, graphics, and photos.
WordPress 5.0
Matt Mullenweg and the WordPress development team at Automattic have been working hard developing the CMS software for 15 years now. They've been working on improving WordPress 4.0 for over 3 years. And WordPress 5.0 will be the biggest major release of the software since WordPress 4, which was released in 2014.
According to the official WordPress development cycle page, WordPress 5.0 will be released within 2018. We can expect some big changes with this new update, including a brand new editor.
This new update will help define the future of WordPress and what kind of new features it will bring to themes and CMS-based website designs.
Major Improvements To Admin UI
WordPress 5.0 will definitely start more than a few new trends and it will also bring many new features and updates to the CMS admin user interface. The biggest update being a revamped editor for writing blog posts and managing pages.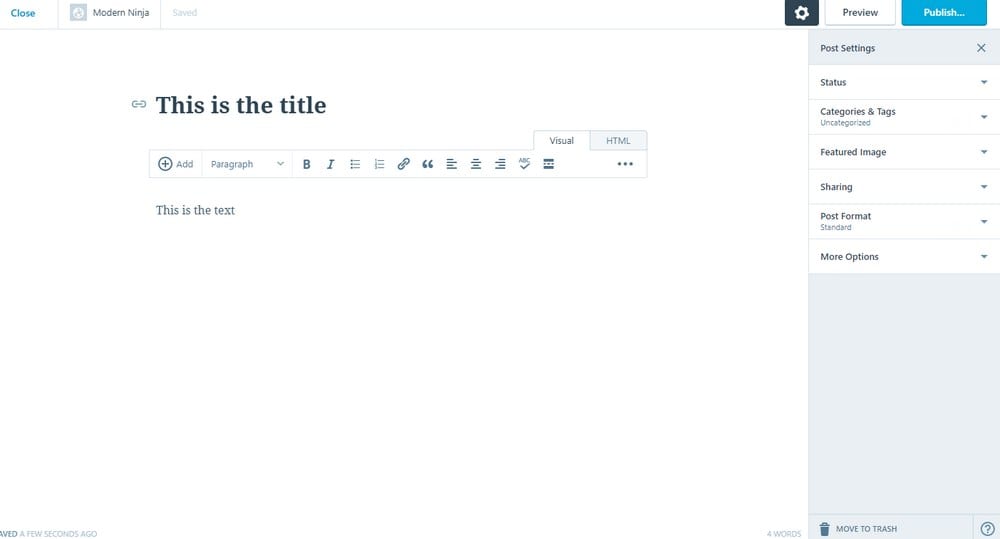 We can expect it to be a massive overhaul of the current editor. This screenshot shows the current editor of WordPress.com platform.
If you have an account on WordPress.com, you can preview these new features as well. While it's unclear whether we'll get to see this exact WordPress.com editor in WordPress.org software, WordPress usually releases big updates to its paid platform ahead of releasing them for the free software.
Heavy-Duty Themes
When WordPress was first released, it was nothing but a platform for building simple blogs. Now, it's more than just about blogging or making websites. WordPress can now handle everything from massive news websites to fully-equipped online eCommerce stores with shopping carts and hundreds of product pages.
The year 2018 will increase the demand for versatile themes for building more advanced websites. As a result, WordPress themes will get tougher than ever. We will see more themes made with page builders such as Visual Composer which will give users the freedom to build rich websites with personalized features.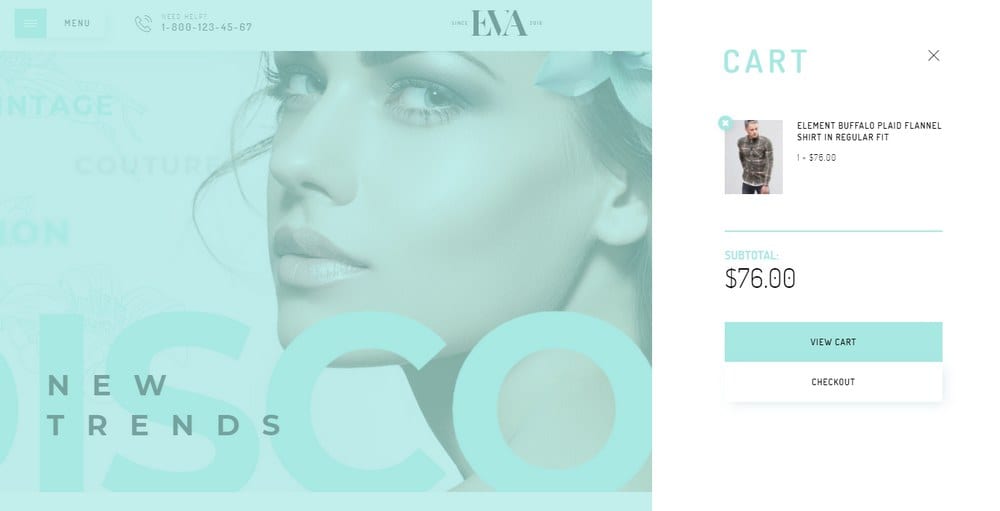 (Example – Eva WordPress theme)
There are already themes available with built-in checkout systems and shopping carts. More features like this will come this year to make these themes even better.
Better UX With Microinteractions
Microinteractions is a new trend that's been circling around in the world of web design. You may have already experienced it on popular websites and apps. This trend will soon make its way over to more WordPress themes as well.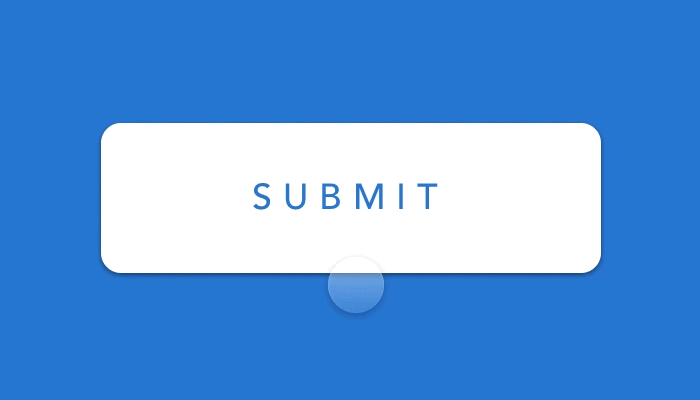 Microinteractions is all about adding small interactions to elements of a website to improve the user experience. Those animated check marks you see after submitting a form on a website or icons that animate when you hover over them are all part of the microinteraction design.
These simple interactive elements not only encourage users to interact more with a website by making things more entertaining but it also helps keep the users engaged with the website by providing better feedback for their actions.
Duotone Theme Designs
Duotone web design trend was big in 2017 as we saw more and more websites adopt this new colorful style. Now, we are starting to see more themes being developed with this same design style.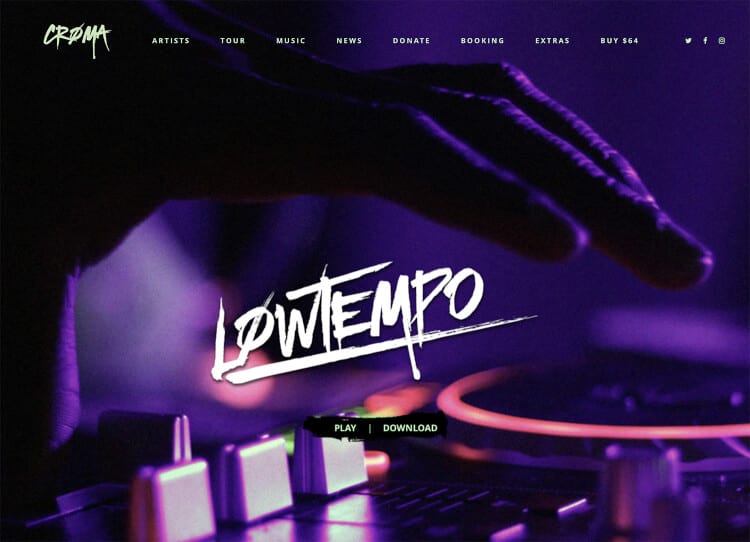 (Example: Croma – WordPress theme)
This design trend is commonly seen in both entertainment related and business related websites. The main reason why designers opt-in for this style is that the duotone effect helps highlight the typography of the website more clearly.
There aren't many WordPress themes that utilize this design trend yet. Hopefully, we will see more in the coming months.
Photo-Based Websites
A picture is worth a thousand words. Web designers seem to be following this concept quite literally these days. And it's starting to infect WordPress themes as well. But, in a good way, of course.
Today, there are many WordPress websites that feature a design that uses images to capture the attention of the users. This includes showcasing large photos that take a major part of the website layout.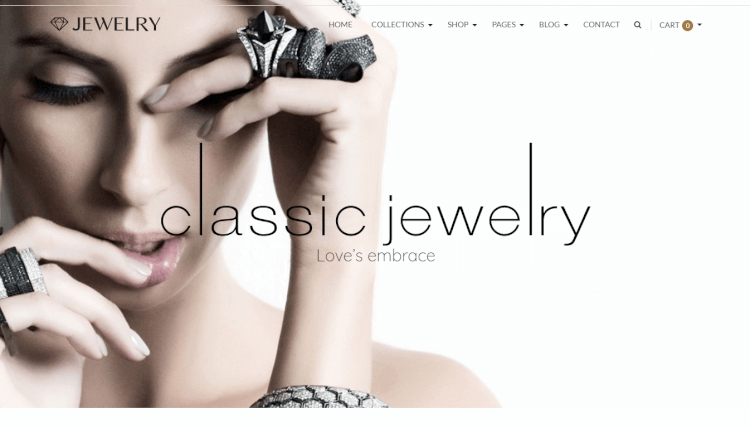 (Example – Jewelry WordPress theme)
WordPress themes are also using this same design trend to highlight products and services. More themes will be released this year sharing this new found love of large photo-based website design.
More VR-Based Websites
Virtual reality is slowly becoming mainstream. With the release of multiple VR gadgets and devices, more VR-based games and virtual tours are now being developed to attract people to try this new technology. Soon, websites will also include features to support these devices.
WordPress already fully support VR devices such as Google Cardboard and Oculus Rift. However, we are yet to see a feature-packed VR theme for WordPress.
Hopefully, 2018 will be the year we finally get to see a WordPress theme that comes with built-in features for VR gadgets. Until then, you can try optimizing your websites for VR using plugins. For example, you can add VR image galleries, videos, and product tours using plugins that are already available.
Beyond 2018
One of the biggest and most-anticipated features developers are waiting for is the WordPress REST API, which aims to let you build mobile and web apps using WordPress as a framework. This will be a major part of the WordPress' future and we'll get to see more amazing things from the platform very soon.
Of course, that process will take time. However, the lead developer of the REST API is confident that by 2020, this will take off for the better.
The year 2017 was a big year for WordPress. We can only imagine what kind of trends and design changes we'll get to see this year. Are you just as excited as we are?