WordPress in 2017: A Year in Review
2017 was a big year for everyone's favorite CMS. The WordPress community got even bigger and stronger this year, and according to the official WordPress website, the popular CMS now powers over 29% of websites on the internet.
That's a 3% increase from the 26% stake in 2016. For anyone who thought WordPress usage is declining, the year 2017 sure proved them wrong.
As the year 2017 nears its end, we wanted to take a look back at some of the trends that took over the WordPress world by surprise over the past few months. Some of our predictions for 2017 also came true this year, but in this post, we focus on the most popular trends of the year.
Get everything you need to build your next website with one simple subscription. From $16 per month, get unlimited access to nearly 2 million WordPress themes, web templates, fonts, graphics, and photos.
Full-Screen Websites
For a long time, WordPress websites shared a common design. It was usually a boxed design with sidebars and measured layouts. The content was placed throughout the design with precision and according to a careful layout. But, things started to change recently.
One of the most popular trends we saw in 2017 was how web designers started taking WordPress websites to the next level with unique themes that defied the standard rules. Designing fluid full-screen websites that covered the entire screen was a delightful outcome of this radical revolution.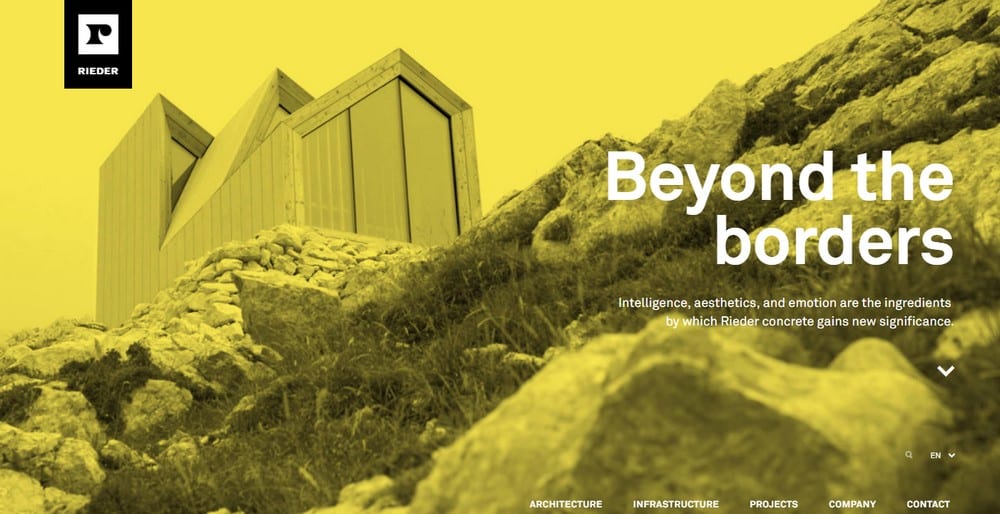 (Example: Rieder Group)
Full-screen websites also allowed designers to take advantage of space and craft more minimalist and gorgeous websites that offered a better user experience.
Increased eCommerce Sites
We also saw a rise in WordPress eCommerce websites in 2017. People are finally seeing expensive website building platforms for what it is. Platforms like Shopify are just overpriced tools that limit your true potential. After all, why would someone pay $29 per month to build a basic online store and also pay a 2.9% + 30¢ platform free when they can build an online store with WordPress for less than $10 per month?
Thankfully, people seem to be realizing this fact because in 2017 more entrepreneurs started building their eCommerce sites and online stores with WordPress. This also made more designers to release more advanced and versatile eCommerce WordPress themes for easily building various types of business websites.
Horizontal Scrolling Websites
Another great advantage of using full-screen website designs is it allowed the websites to offer more unique experiences to its visitors to make the brands and businesses more memorable to users. This paved the way for an increased number of horizontal-scrolling website designs.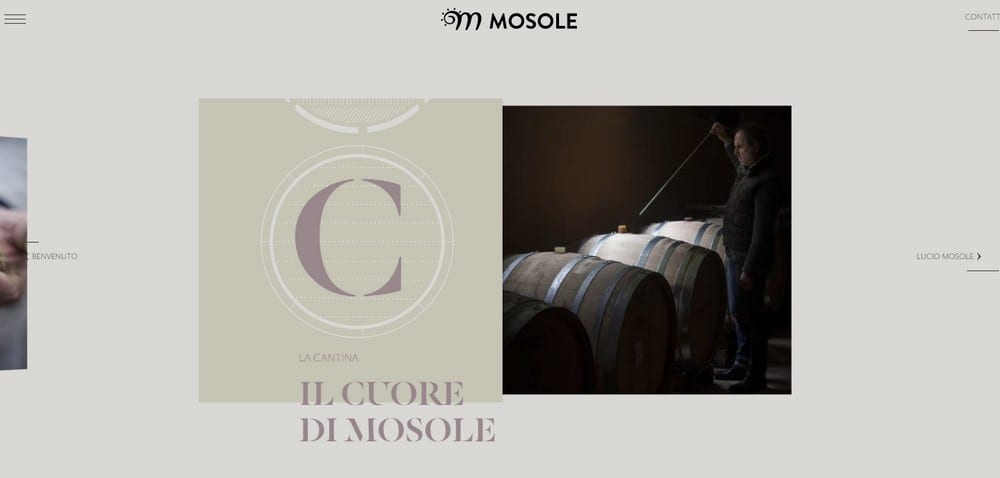 (Example – Mosole)
Horizontal scrolling design was usually commonly seen on static HTML websites. The trend finally jumped over to the WordPress platform in 2017. This design trend allowed the users to view and explore websites as if they were a slideshow or a magazine.
Themes Built With Page Builders
Visual Composer released a brand new tool this year, a website builder. This provided a great opportunity for web designers to easily build websites without having to code and debug for weeks.
As a result, many of Visual Composer WordPress themes were released in 2017. There are now over 5000 themes build with Visual Composer on ThemeForest marketplace alone.
A great thing about this trend was that Visual Composer themes made it easier for people to customize their website designs and personalize them to fit their preference. We will definitely get to see more unique WordPress websites in the near future thanks to website builders like Visual Composer.
Black & White Designs
The minimalist website design trend took a new turn this year by limiting the color palette to only black and white. Even the images on websites were turned to B&W to keep them persistent with the overall design.
Black and white website design is nothing new. However, recently we saw more websites taking this minimalist approach. Especially luxury and high-end brands used this design approach when building their websites.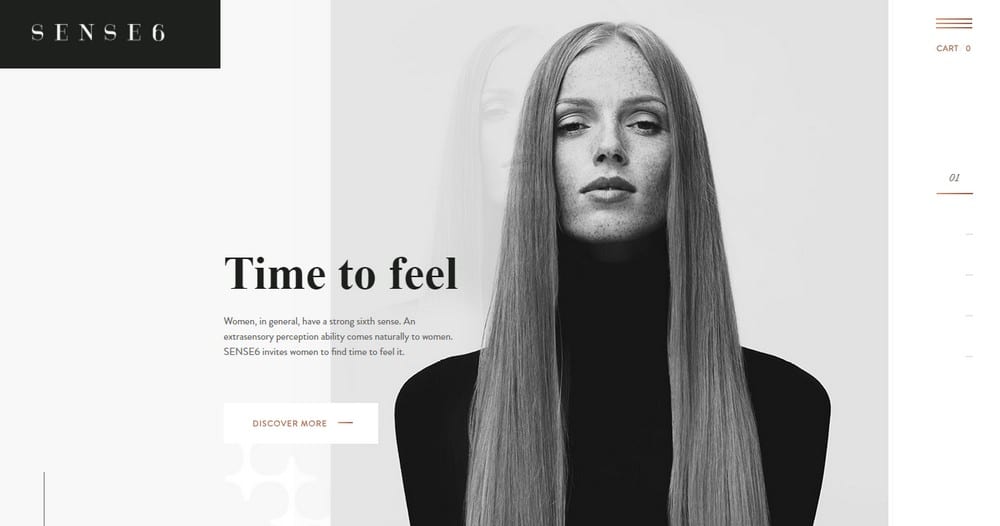 (Example – Sense6)
While this made luxury websites look even better, the dark web design approach is not for everyone. However, it was refreshing seeing businesses embrace this type of minimalism.
Single Product Websites
Showcasing products got simpler with WordPress allowing brands and businesses to build multiple websites at affordable cost. As a result, we saw more websites in 2017 dedicated to promoting a single product.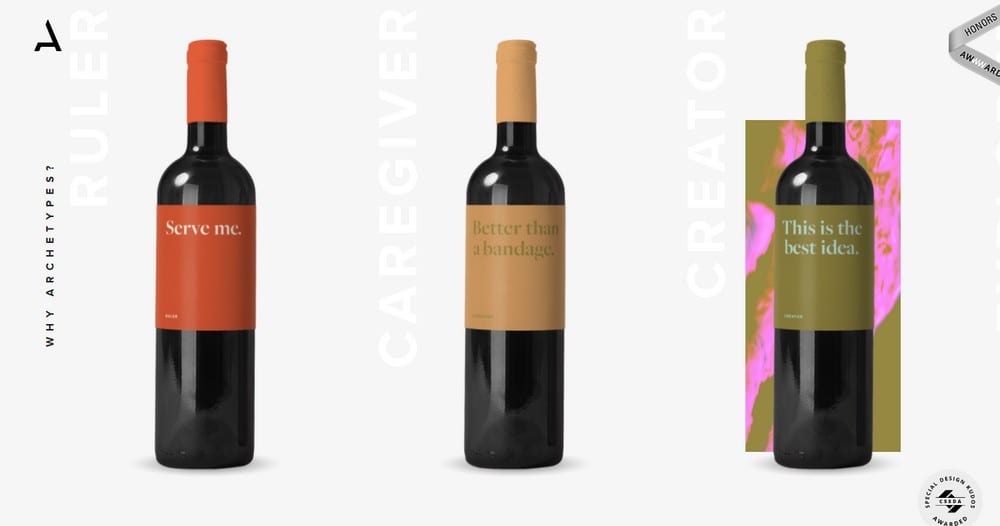 (Example – Archtype Wine)
What makes single product websites more effective? Well, they allowed businesses to explain the products in more detail and give a closer look at the product for customers to help them make it easier for them to make buying decisions.
Businesses used this strategy to build better brand awareness and drive traffic to product websites through their product-specific marketing campaigns. Businesses used to create landing pages on their company websites to promote products. Although, this new approach proved to be more effective.
Video Headers & Backgrounds
Just as we predicted, the release of WordPress' official Twenty Seventeen theme, which came with an integrated video header, made the design trend massively popular in the WordPress community.
(Example – The Goat Locker )
Many websites, including personal websites, business websites, agency websites, and more replaced their static image website headers with video headers. This drastically improved the user experience offered by websites. Probably because it allowed businesses to showcase their brand in an entertaining way and stand out from the crowd.
While some businesses used this trend to attract users with humor and product walkthroughs, many others used video headers as an opportunity to show behind-the-scenes footage of their production process. It worked out well for all types of websites.
Ghost Buttons
Ghost buttons are a popular web design trend that's been around for a while now. The trend finally took over WordPress websites in 2017.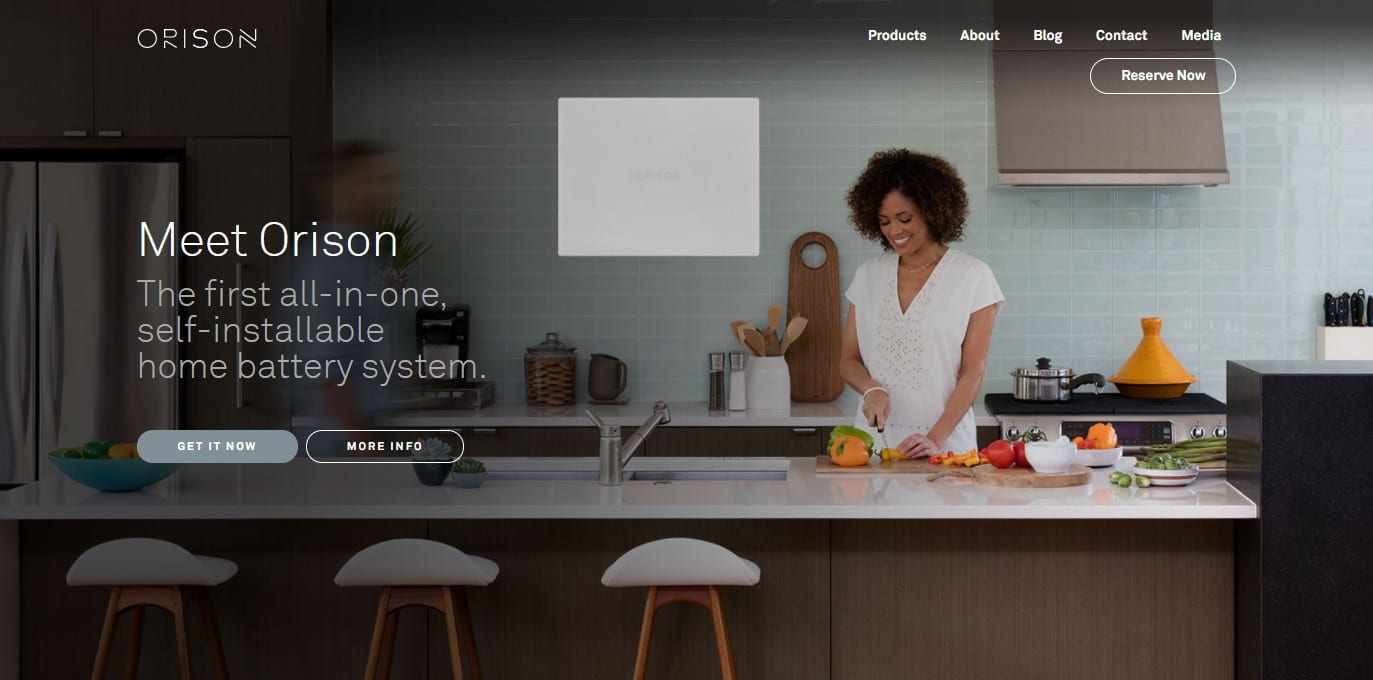 (Example – Orison)
With more websites utilizing image and video headers, the ghost buttons provided an effective way to create a call to action on websites without interfering with the website user experience. Many websites adopted this new trend this year.
In Conclusion
Trends may come and go, but only the websites that use these trends with a mix of their own original ideas that offer a memorable experience to users.
One thing is for sure, WordPress is evolving at a rapid rate. And we couldn't be more excited to see what this amazing software has in store for us in 2018.