Ultrastore: Our New WooCommerce Theme
We're excited to introduce our latest theme, Ultrastore! Ultrastore is a clean, minimal e-commerce theme for WordPress. Packed with all the functionality of WooCommerce, for a sleek, stylish online store.
Whatever you're selling online, Ultrastore lets you create a shopping experience that feels completely your own.
See the Demo
Take a look at our demo of Ultrastore to see it in action, and get a feel for what it can do: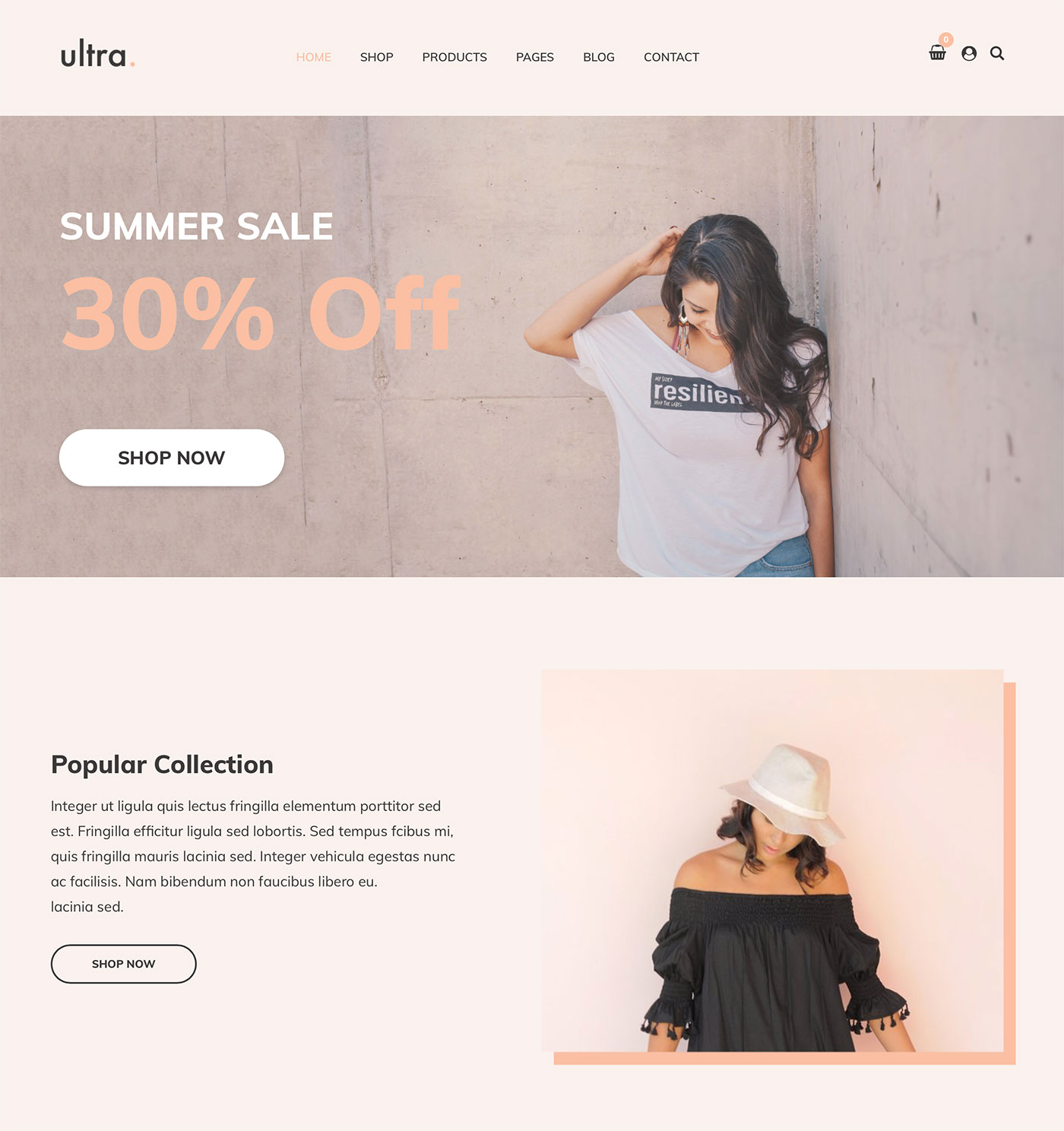 What Else is Included?
WooCommerce is the leading e-commerce store builder plugin for WordPress and Ultrastore takes full advantage of every feature that WooCommerce offers.
It's based on Elementor, to help you create a powerful custom drag-and-drop design. You can create completely unique page layouts, blog posts, and more. All without any coding knowledge!
Ultrastore comes with other features for you to create a blog, contact page, multiple product / listing page layouts, and pretty much anything else you could imagine.
We've also integrated with MailChimp, to let customers sign up for your promotional email newsletter. And it's all packaged in a minimal, clean and pixel-perfect design.
Where Can I Get It?
If you've previously bought one of our packages, just head to the downloads page in your account area, and re-download your All Themes or Lifetime package. You'll find our new theme inside, ready to go. Our you can get your own copy of Ultrastore today!
We hope you enjoy it and look forward to seeing what you build with the theme!