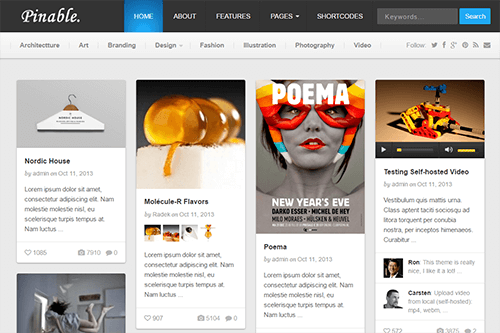 Introducing Pinable
Taking its design cues from Pinterest, Pinable is perfect for sharing any type of content online. Whether you're pinning photos, articles, or videos, Pinable has a post type format to match.
Thanks to the theme settings, you can tweak the layout of your site until its perfect for your project.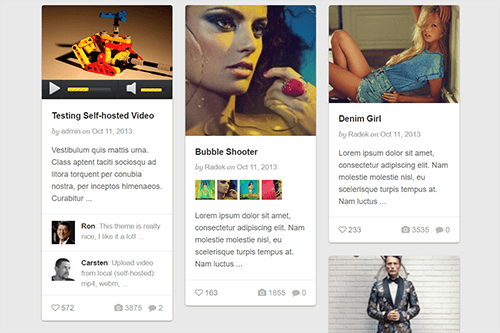 Multiple Content Layouts
Thanks to the varied selection of layouts this theme includes, you'll always be able to present your content in the best way.
With layout options covering a range of different content and sidebar configurations, as well as multiple column and grid layouts, you'll have plenty of choice with this theme.
Customization Options and Settings
Through the WordPress Customizer and theme options control panel, you can modify many aspects of your website.
With color options to play with, and layout and typography settings to modify, you should have no trouble giving your website the custom look it needs to stand out from the crowd.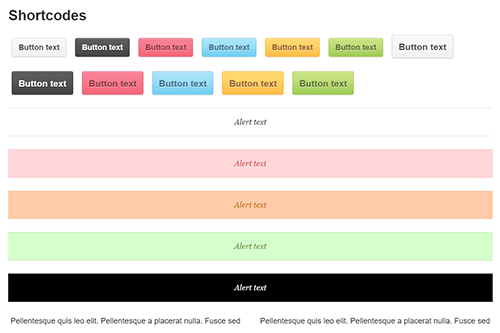 Library of Shortcodes
Use the integrated library of shortcodes to quickly insert a range of useful elements into your content.
With multiple button styles, tabbed content areas, messages boxes, and a selection of column layouts to choose from, you can easily upgrade your content at the touch of a button.