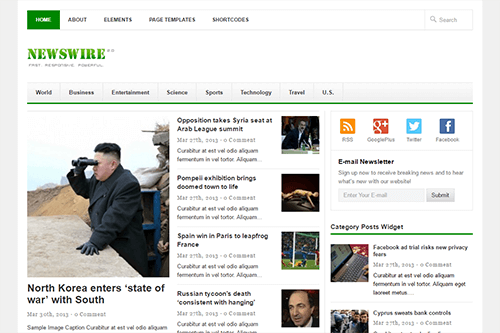 Introducing Newswire
With its fluid, mobile-friendly design, Newswire won't come between you and your readers, no matter what device they're using to access your content.
As well as its responsive layout, Newswire counts three color schemes, social share buttons, and a theme options control panel among its best features.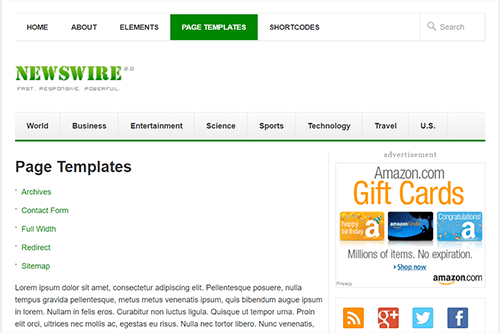 Multiple Content Layouts
Thanks to the varied selection of layouts this theme includes, you'll always be able to present your content in the best way.
With layout options covering a range of different content and sidebar configurations, as well as multiple column and grid layouts, you'll have plenty of choice with this theme.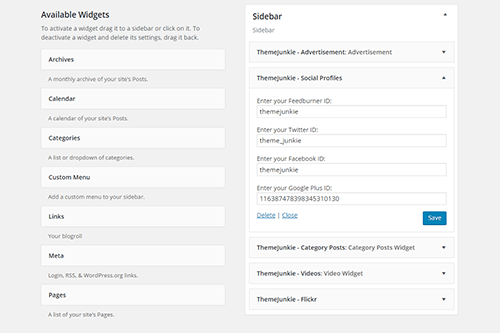 Custom Widgets
This theme contains multiple custom widgets to help make the sidebars and other widgetized areas of your site more interesting and interactive.
With featured content widgets to help your site generate more page views, to social media widgets that will encourage more sharing, this theme gives you plenty of options.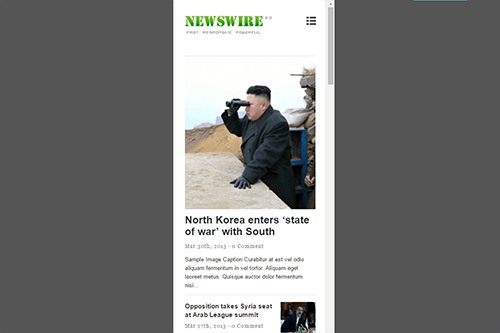 Mobile Responsive Design
More and more of the world's population are joining the online revolution every day and an increasing number of them are accessing the internet on mobile devices.
If you don't want to be left behind, it's vital that your website is fully mobile friendly. Choosing a responsive WordPress theme is the best to make that happen.