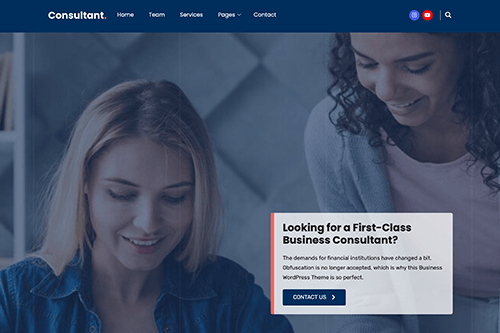 Introducing Consultant
Our free consulting WordPress theme makes it easy to get started with a fast, pro website for your consulting business.
You can use drag-and-drop functionality to build your own free consulting website with WordPress, share your services and expertise, highlight client work, maintain a thought leadership blog, and much more.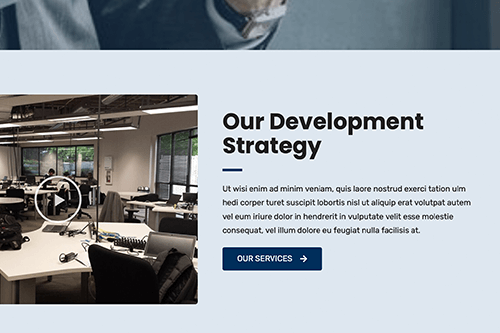 Create a Great First Impression
Our free consultant WordPress theme puts you in control of everything you want to show prospective clients, with a clear, simple design. Add pages to share everything that your customers need to know - your services, team, and testimonials.
Layout options include a left or right sidebar, or full-width pages, depending on the look you're going for.
Plus, your free consulting website will look stunning on desktop or mobile devices.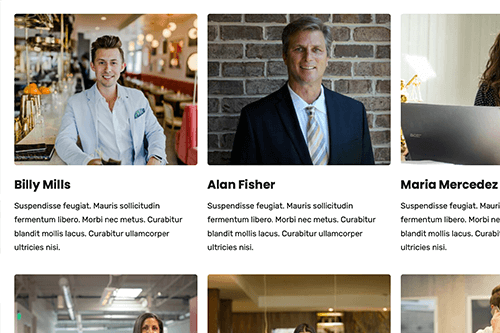 Match Your Consultant Branding
It's easy to change logos, colours, and imagery to perfectly match your consultant brand and style. Whether that's slick and professional, or warm and inviting, you can easily make your website your own.
You're completely in control of setting up pages, navigation, and more. Structure your own site however you'd like. Plus, it's easy to have other people help update the site using WordPress.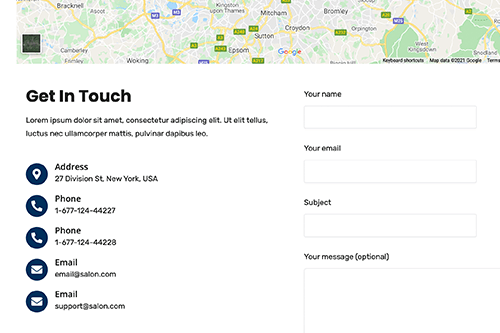 Drag & Drop Your Own Consultant Website
Our free consultant WordPress theme is packed with other features to appeal to busy professionals. Whatever niche you offer consulting services is, you can benefit from full social media integration, a full-featured blog, location or contact pages, team profiles, and more.
It's easy to build a blog, share your own ideas and thoughts, let people contact you to book a consultation, and everything else you'd expect to be able to do on a professional website for your professional services based business.