Starting a Blog in 2017? — 5 Key Considerations
Whether you're an individual freelancer, a musician, an agency, or a large corporation, having a place to publish articles and ideas online is increasingly critical. It's often "table stakes" in your online presence, as it gives you your own platform to share your voice and opinion.
Your blog may or may not become profitable long-term, but it can be a great marketing channel, and help support the rest of your website. It's also great for giving you unique, relevant content to share on social media (and in email newsletters).
It can take less than $100 to start a blog, but it can be a really wise investment long-term. And the sooner you start, the better!
So, if you're willing to take that challenge and start a blog this year, here are some of the key things you should consider before jumping into the blogging game.
1. Choose The Right CMS
Even though we love (and recommend) WordPress for building a blog, it's not the only CMS (Content Management System) you can use to build a blog.
Yes, WordPress is the most popular option with the most active community of users and more customizable features. But, Joomla and Drupal are quite effective in building blogs as well, especially for building larger and more complex blogs.
Then there are SaaS (Software as a Service) blogging platforms, like Squarespace and Wix, which provides all-in-one solutions for building a blog with domain names, security, hosting, and maintenance all from the same place.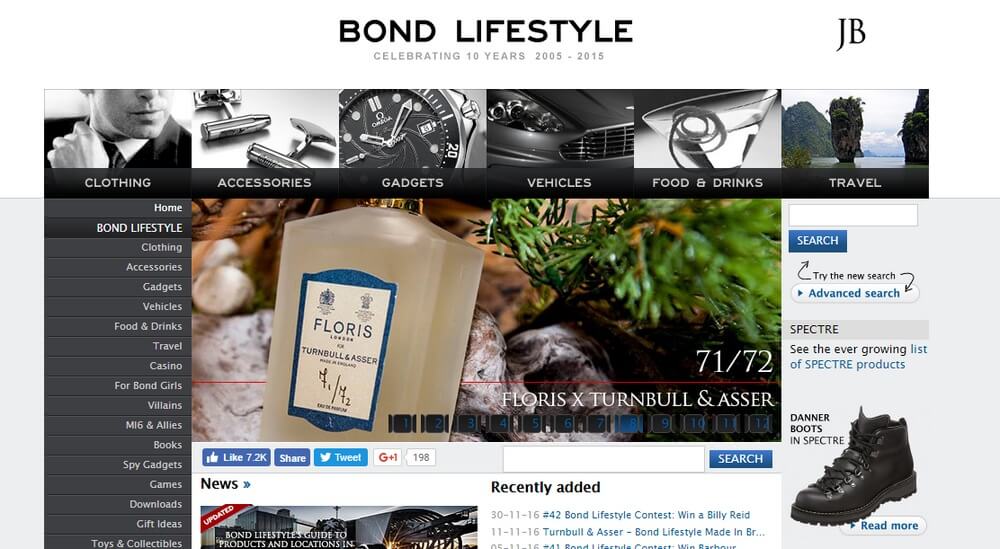 You need to decide how you're going to develop your blog and what kind of ROI (Return On Investment) you're expecting from the blog. For example, for a beginner who's looking to develop a serious blog, WordPress is the most obvious choice. But, if you're planning to build a big news website like Bond Lifestyle (which gets powered by Drupal) it makes more sense to choose a CMS like Drupal.
2. Find A Suitable Web Hosting Plan
The next hurdle in the process of building a blog is finding a great web host to setup your WordPress blog. Even though this step may sound simple enough, it's the step that most new bloggers get wrong. Why? Because most of them make the mistake of comparing the prices of hosting plans to make a decision.
The price of a hosting plan shouldn't be your first concern. Don't cheap out on hosting because the performance of your blog, its security, its stability, and the ability to handle traffic depends on the features and the effectiveness of your host.
That's why you need to be careful when choosing a web host. Decide whether a shared hosting plan is enough for your blog. Or if it needs a VPS (Virtual Private Server).
Choosing a managed WordPress hosting plan would be the safest bet to make. But, if you need some guidance, check out this comparison of the best WordPress hosting plans to choose a hosting plan that fits into your budget.
3. Choose A Great Design or Theme
Did you know that colors on a website's design help evoke certain emotions in people and help persuade them to make decisions? This is called the color psychology. Something that you should look into before buying or setting up a theme for your blog.
Choosing a theme for your blog is also a daunting task. You have to make sure it has a responsive design, loads fast, offers a great user experience, and includes future updates and support.
This is more important for WordPress blogs because there are so many themes out there with poorly written code. Be sure to buy a theme from a trusted marketplace — our theme collections are a great place to start looking!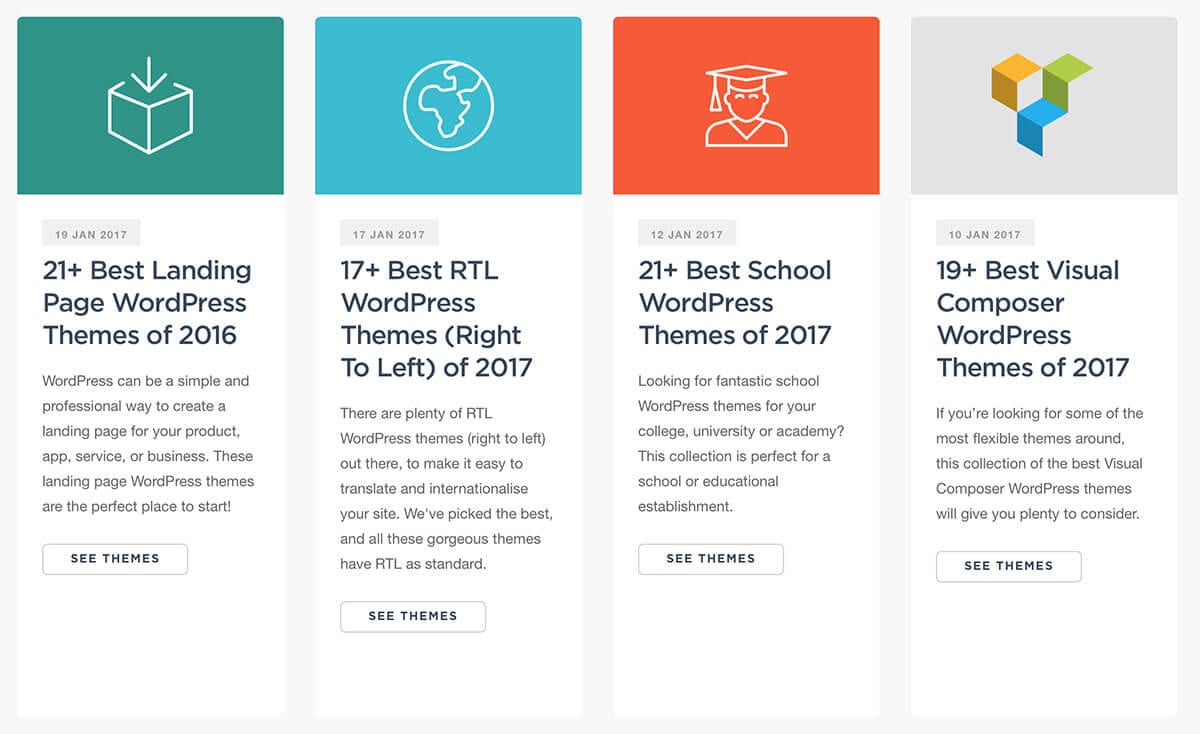 4. Add Features & Functionality With Plugins
A great benefit of using WordPress to build a blog is that WordPress makes it so easy to extend your website's functionality. It can be done by simply installing a WordPress plugin. For example, if you want to add a store to your blog to sell products, you can do so by installing an eCommerce plugin like WooCommerce.
There are thousands of plugins you can choose from. Of course, most of them are outdated and useless and you shouldn't install them all. The first step you should take is to familiarize yourself with the best plugins by reading WordPress plugin reviews and comparisons so that you won't have to test each plugin yourself or stuff your blog with too many useless plugins.
Then choose and install the best plugins to enhance your website's features, like SEO, add email opt-in forms, social sharing buttons, etc.
5. Think About Marketing and Social Media
Even if you build an amazing looking blog and fill it with valuable content that you create slaving away hours at your computer, it will all go to waste if there's no audience to read your blog posts.
There are thousands of new blogs created every day. Your blog will end up being "just another WordPress blog" unless you build an audience around it. Use all the free platforms, like Facebook, Twitter, Pinterest, to your advantage to create your own community online.
According to Shareaholic, social media is the force that drives over 32% of traffic to websites. So, build a content marketing plan to effectively promote your blog and articles through all your social media channels.
Each time after you hit that "Publish" button on your blog posts, spend twice as much as time promoting that article than you spend creating it.
Also, keep in mind that blogging is not just about the money. It's about connecting with like-minded people, sharing your knowledge, and creating valuable content. If you focus on those core principles, the money will automatically come pouring at you.
Now, go start that awesome blog that you've always dreamed of creating.
Looking for WordPress hosting? We use SiteGround. Their managed WordPress hosting is fast, powerful, and secure. Prices start from $3.95 per month.