Showbook: Our New Portfolio WordPress Theme
We're excited to introduce our latest theme, Showbook! Showbook is a versatile WordPress theme, designed to make it easy to create the perfect portfolio website. Beautifully showcase recent work, projects, case studies, and more.
If you're looking to build a portfolio website with WordPress, look no further. Showbook has everything you need to get started in style.
Read on to take a look at what it can do for you!
See the Demo
Take a look at our demo of Showbook to see it in action, and get a feel for what it can do: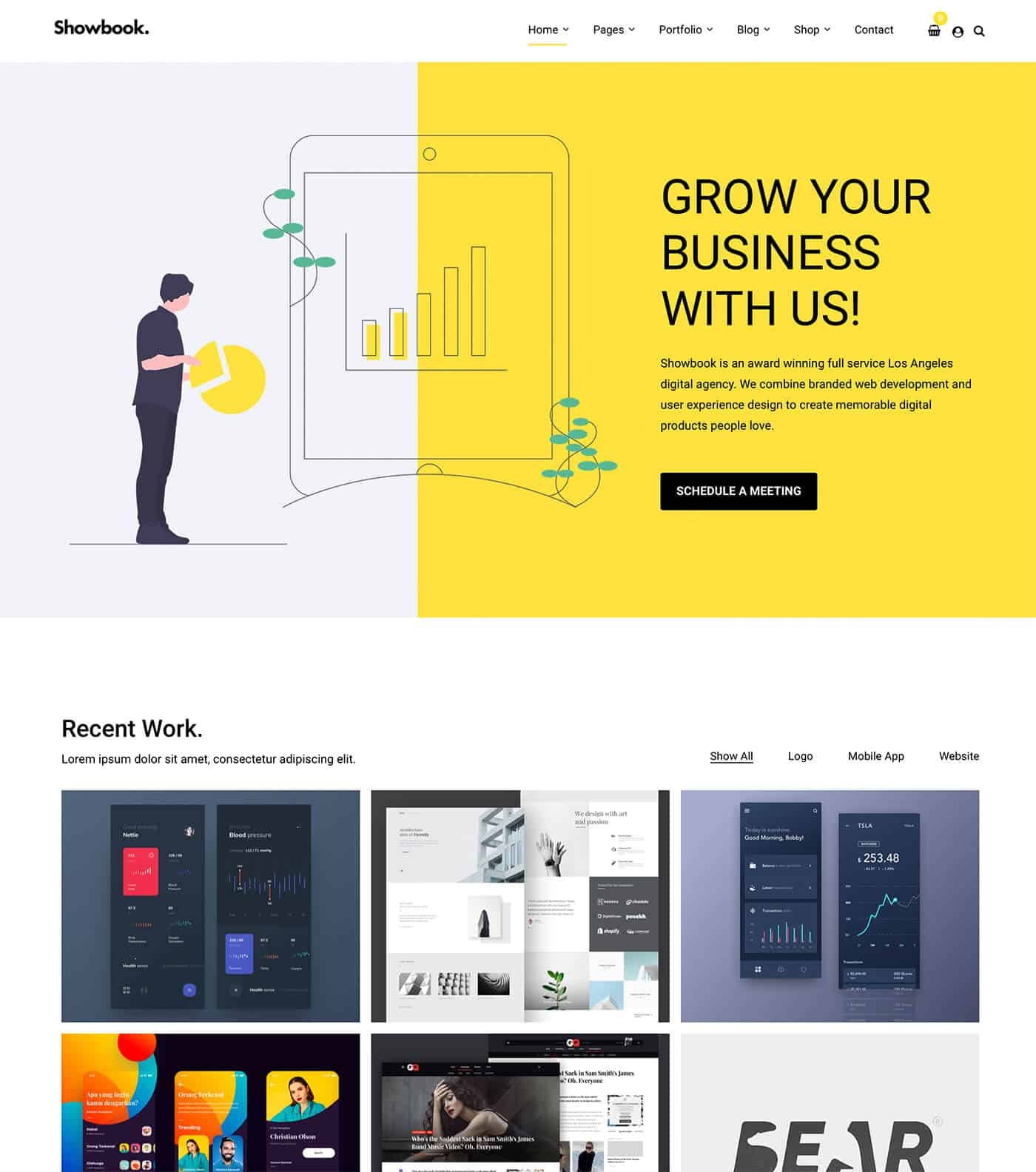 What Else is Included?
Showbook comes with various ways to display your work. Go big, bold, and full-screen. Or set up a stylish mosaic grid to show lots of images at a time. You can also create beautiful pages that go in-depth with a case study of a project. Share your working process, and the final outcome.
Does your portfolio contain items that you want to sell? No problem. Showbook fully integrates with WooCommerce to make creating an online store a snap!
Showbook gives an immersive feel as you scroll through your website, with subtle animations, scroll effects, and parallax transitions. All of which you can adjust and control yourself.
Where Can I Get It?
If you've previously bought one of our packages, just head to the downloads page in your account area, and re-download your All Themes or Lifetime package. You'll find our new theme inside, ready to go. Our you can get your own copy of Showbook today!
We hope you enjoy it and look forward to seeing what you build with the theme!