45+ Best Premiere Pro Video & Text Transition Packs in 2023
Using the right transition effects can really make the difference between a clunky or uninteresting amateur film project, and a professional and engaging masterpiece! But finding the perfect transitions to bring your footage to life can be challenging, especially when you're short on time or don't have much experience using Premiere Pro.
Fortunately, there's a huge variety of premade video and text transition effects out there that you can insert straight into your next Premiere Pro project, with no special expertise or additional plugins required! And we've made things even easier for you by rounding up the very best transition effects from across the web.
Achieve a professional and polished look with this selection of premium and free Adobe Premiere Pro transitions.
Get everything you need to supercharge your Premiere Pro workflow. From just $16, get unlimited access to thousands of Premiere Pro elements, openers, titles, overlays, and more.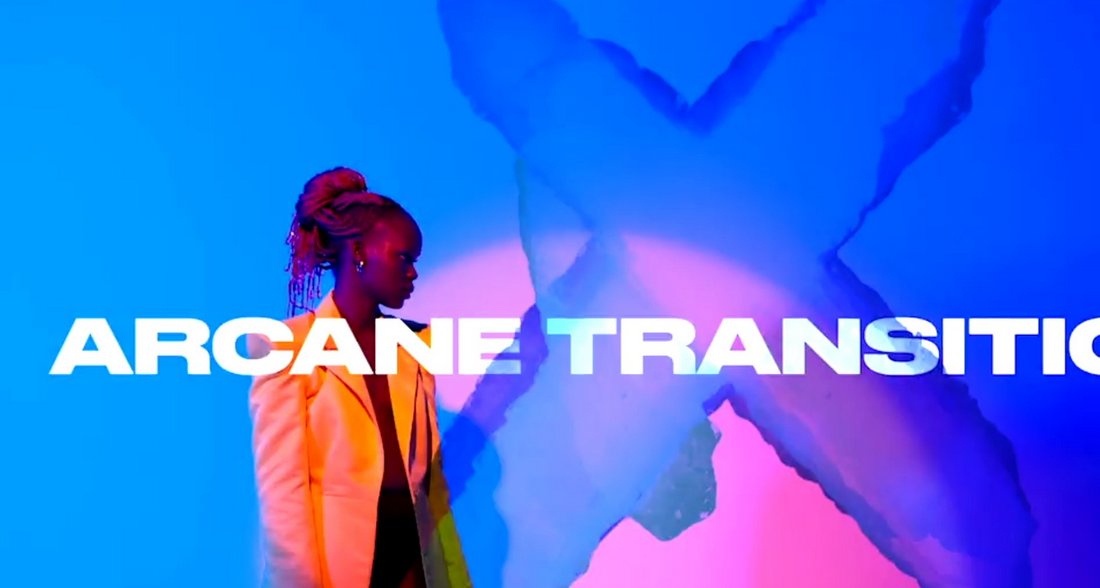 This is a collection of unique transitions for Adobe Premiere Pro. It features multiple transitions with modern and trendy effects that will surely make your videos stand out from the crowd. There are 10 transitions in the pack with editable adjustments.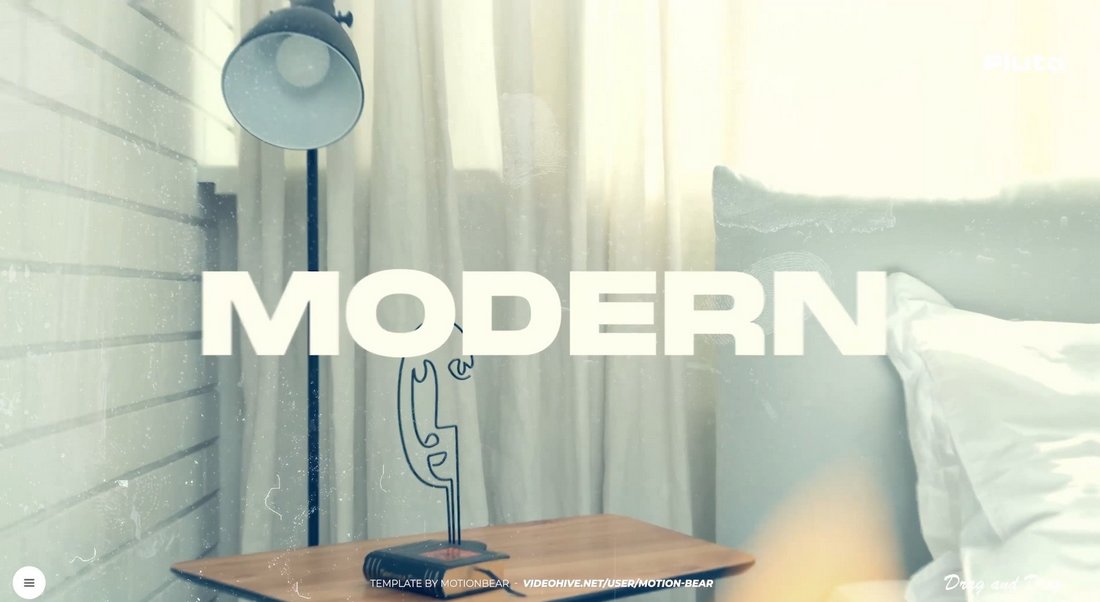 The zoom transition is a popular effect used in many different types of video products, including YouTube and social media video editing. This bundle gives you plenty of options to use that same effect in your videos. There are multiple styles of transitions in the pack.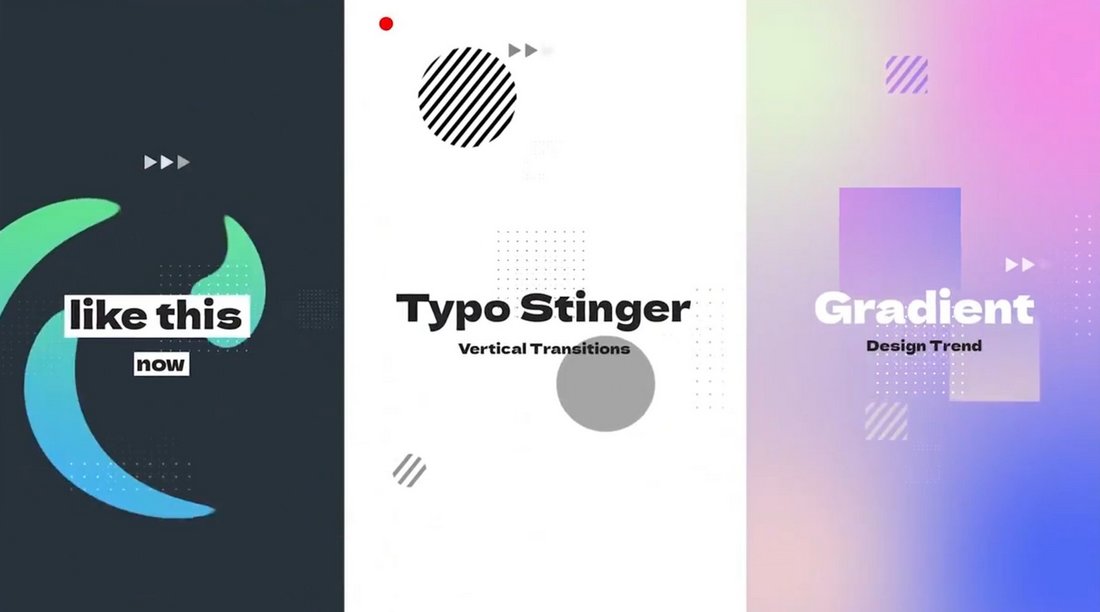 The transitions in this bundle are designed with social media platforms in mind. It's especially ideal for making TikTok videos and Instagram story videos. They are designed as stingers for showcasing your brand, products, and promos. There are 12 different templates in the collection.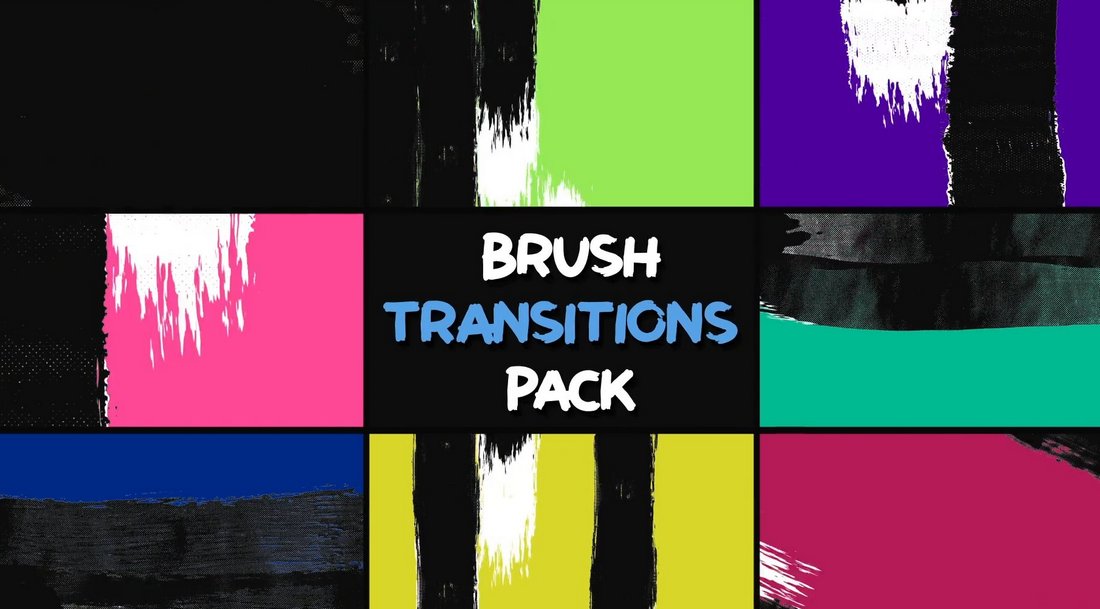 If you want to add colorful, creative, and artistic transitions to your videos, then be sure to give these transitions a try. There are lots of creative and vibrant brush-themes transition effects in this bundle. You can easily customize them to your preference as well.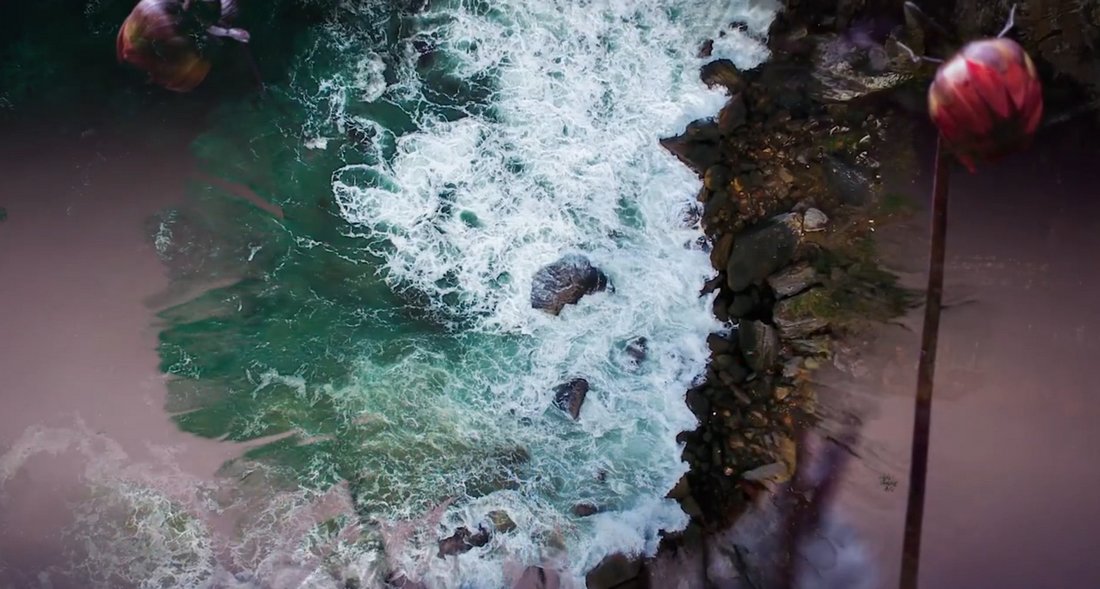 This is a collection of free and high-quality transitions for Premiere Pro. There are 5 beautiful transitions in this pack featuring ink-style animation effects. They are ideal for photo slideshows, video albums, and much more.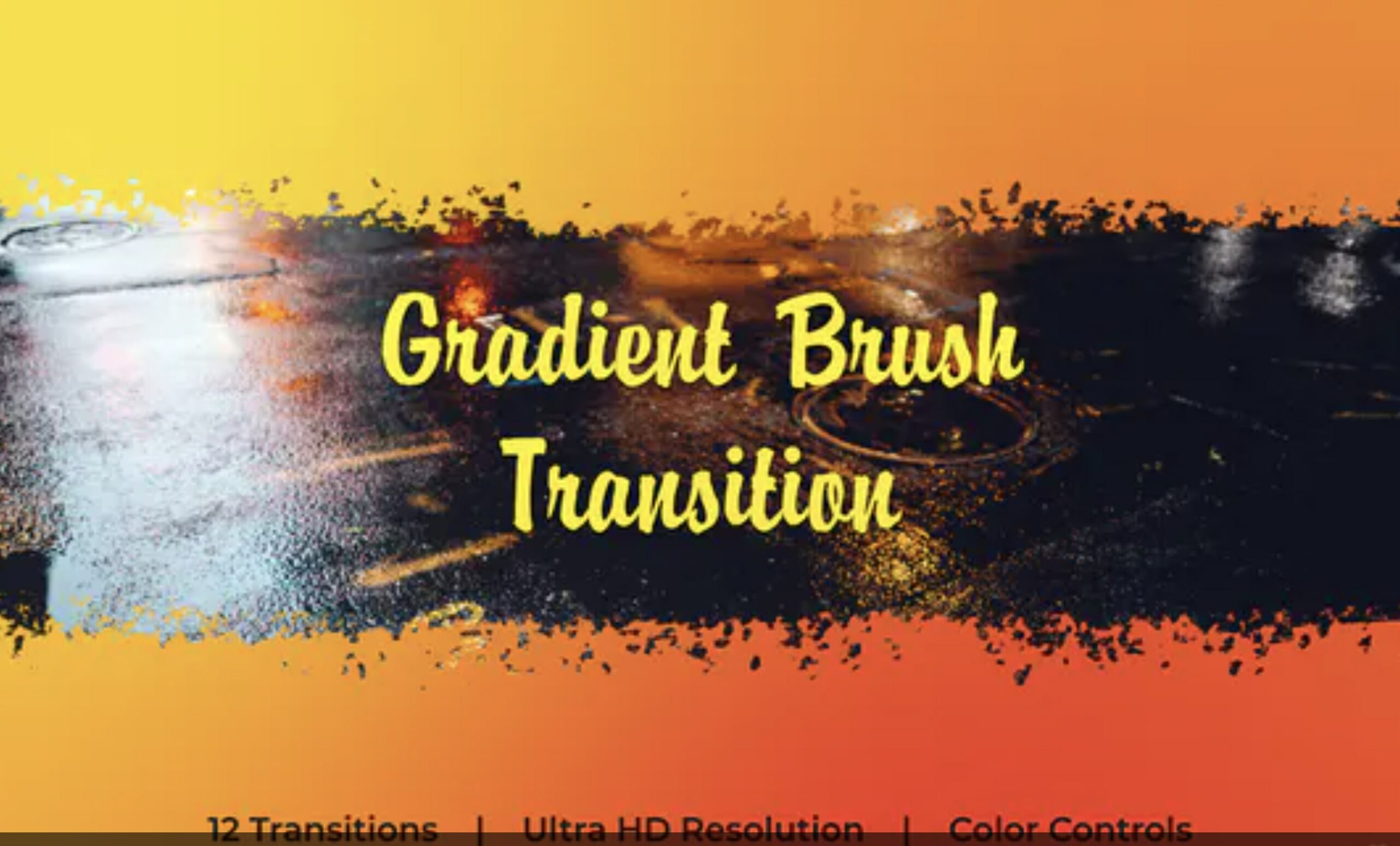 This collection of 12 gradient brush transitions for Premiere Pro is an excellent option to consider. The product provides you with full-color control, will bring out the painter in you, and pay for itself many times over. Try it out!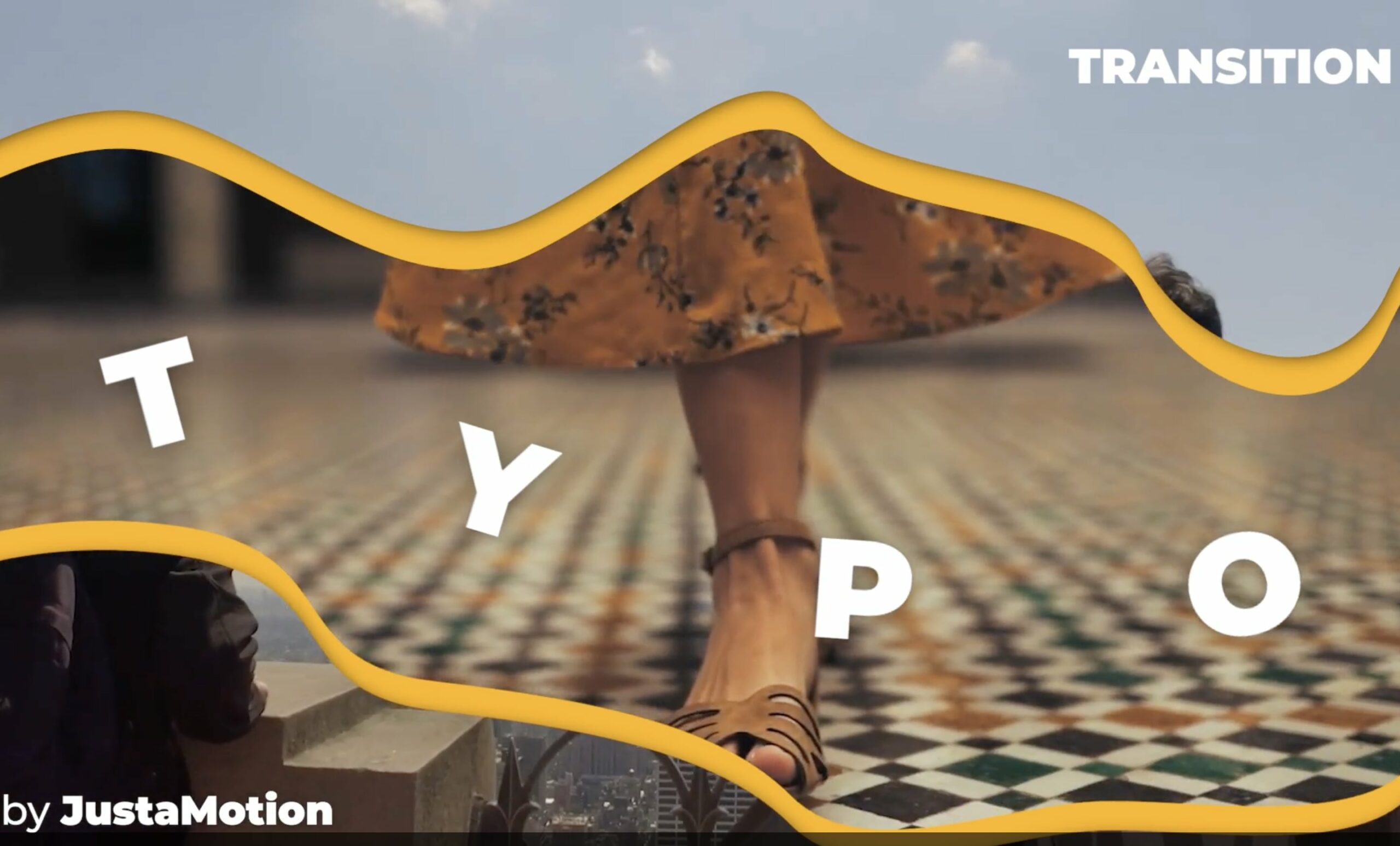 If you are looking for text transitions for Premiere Pro, this product is well worth checking out. It features a range of modern-looking, chic, and effortlessly stylish typo transitions that can be easily used for a pool of video types.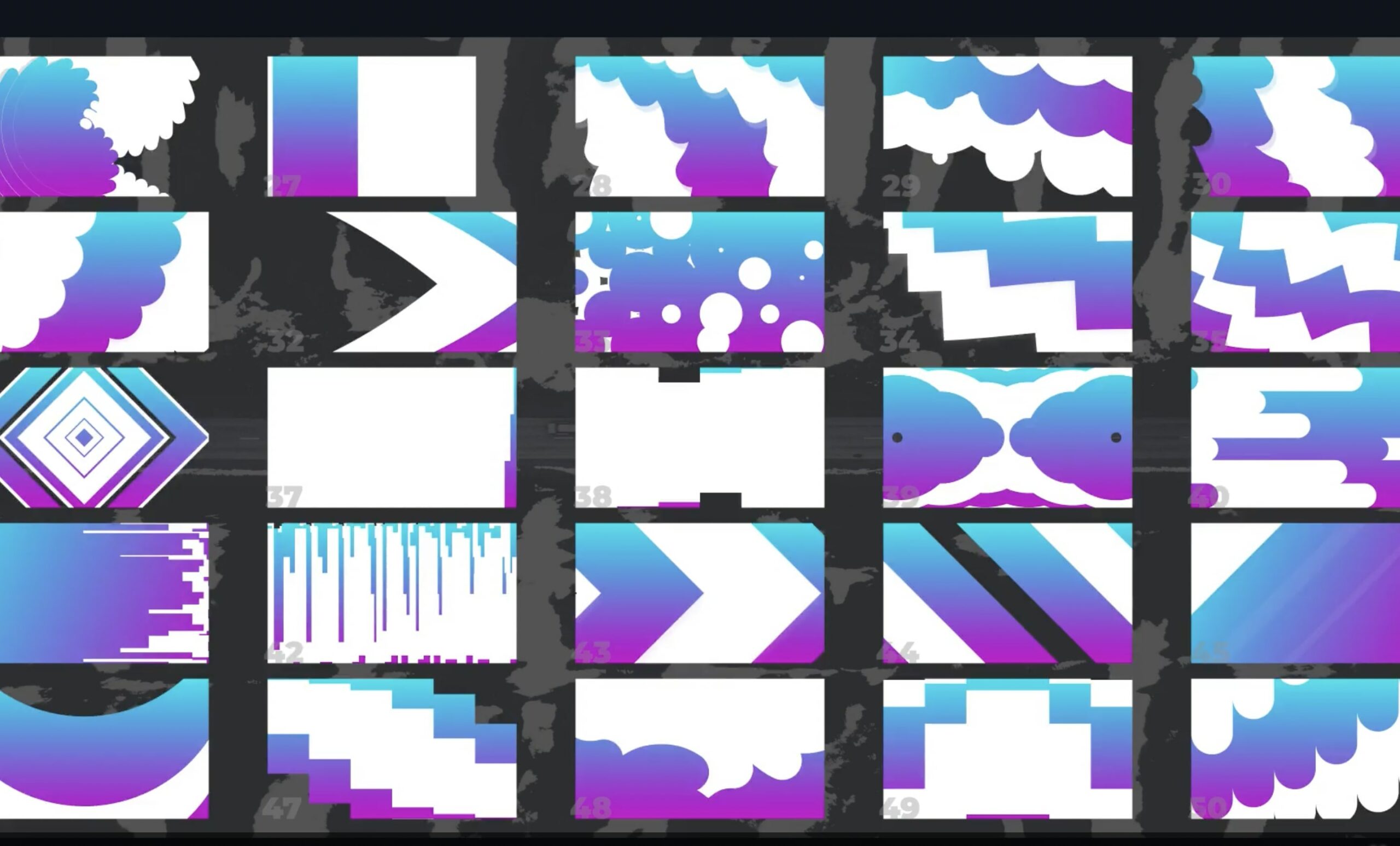 Fancy a versatile set of Premiere Pro transitions that can be used for virtually any purpose? Check out this collection of clean, and dynamic transitions that are great for corporate presentations, promos, slideshows, vlogging, and more.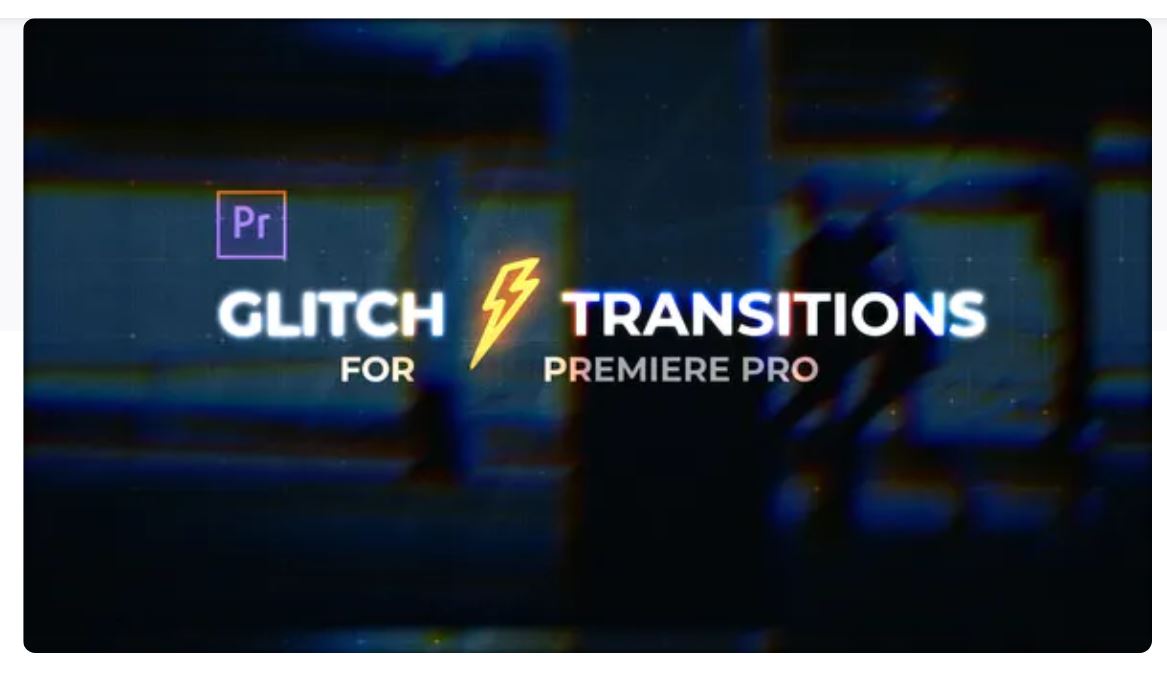 Our next Premiere Pro transitions pack from Envato Elements is this collection of versatile glitch and distortion effects that features a range of different styles, all of which can be applied in a single click to add a retro film quality to any kind of project.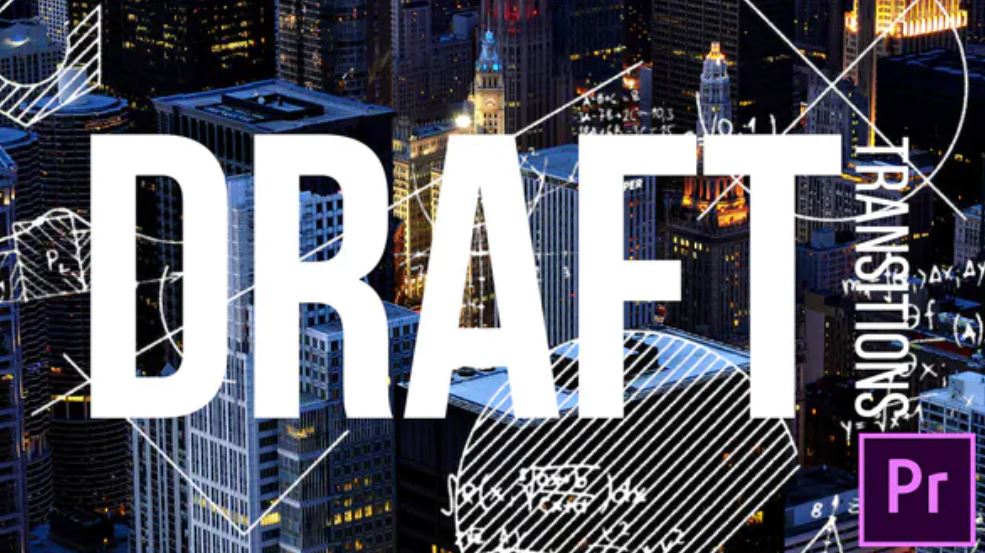 Featuring 20 hand-drawn effects, Draft is one of the most popular Premiere Pro transitions when it comes to corporate video presentations. It comes with full color control and tons of sound effects for you to choose from.
Next in our list of the best Premiere Pro transitions is a magical template that features vibrant, and colorful transitions, helping you give a festive mood to your videos. There are 26 fairy-esque transitions, each crafted with lots of love and care.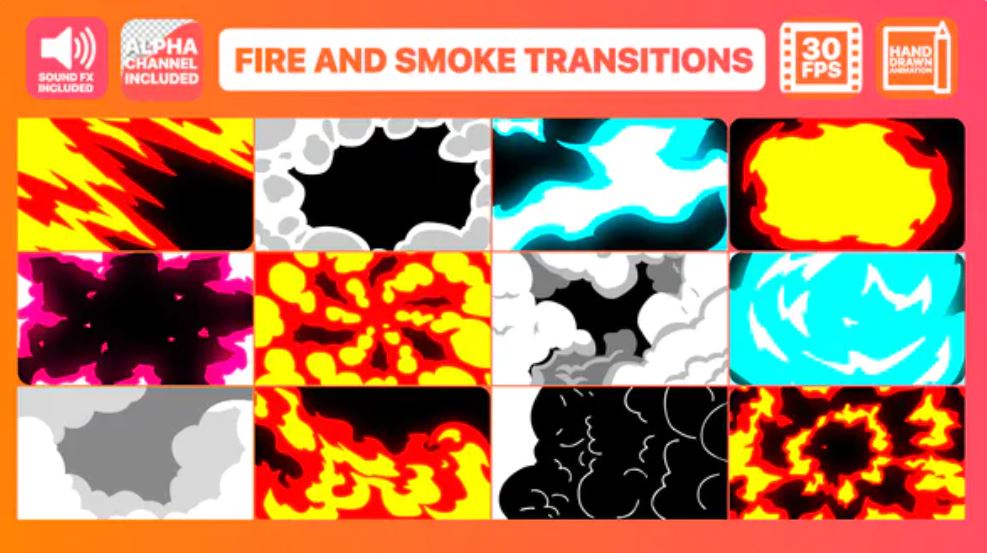 As the name suggests, our next Premiere Pro transition pack will help you add smoke and fire to your next video presentation. It's bold and striking and offers 30 frames per second speed. So if you're looking for a transition effect that really helps your video project to stand out, you just can't go wrong with Smoke and fire.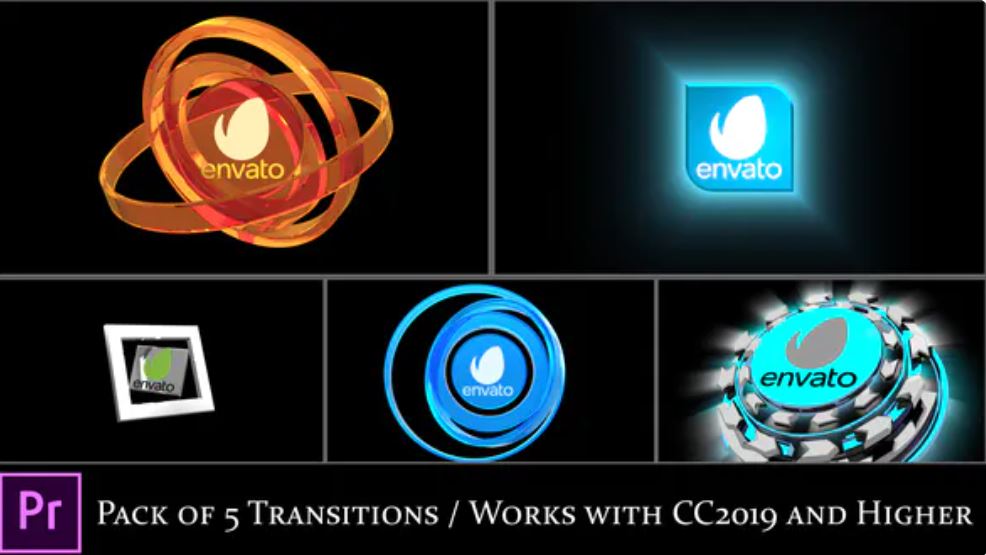 The Broadcast Premiere Pro transitions pack contains five funky and dynamic logo transitions that are compatible with Premiere Pro versions CC2019 and newer and are perfect for a media or news broadcast themed project. You can even customize the colors for each effect!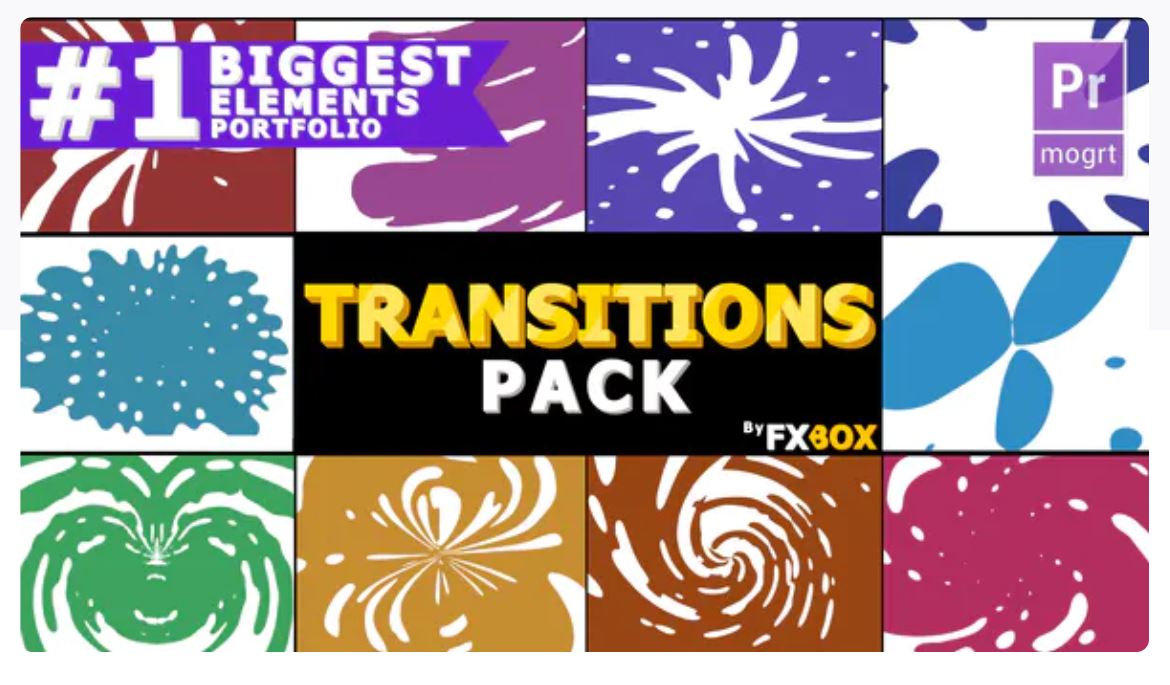 This super fun set of Adobe Premiere Pro transitions features a range of hand-drawn and animated liquid style transitions in a variety of bold colors, ideal for adding a dynamic and attention-grabbing effect to a children's video or family-oriented advertising campaign.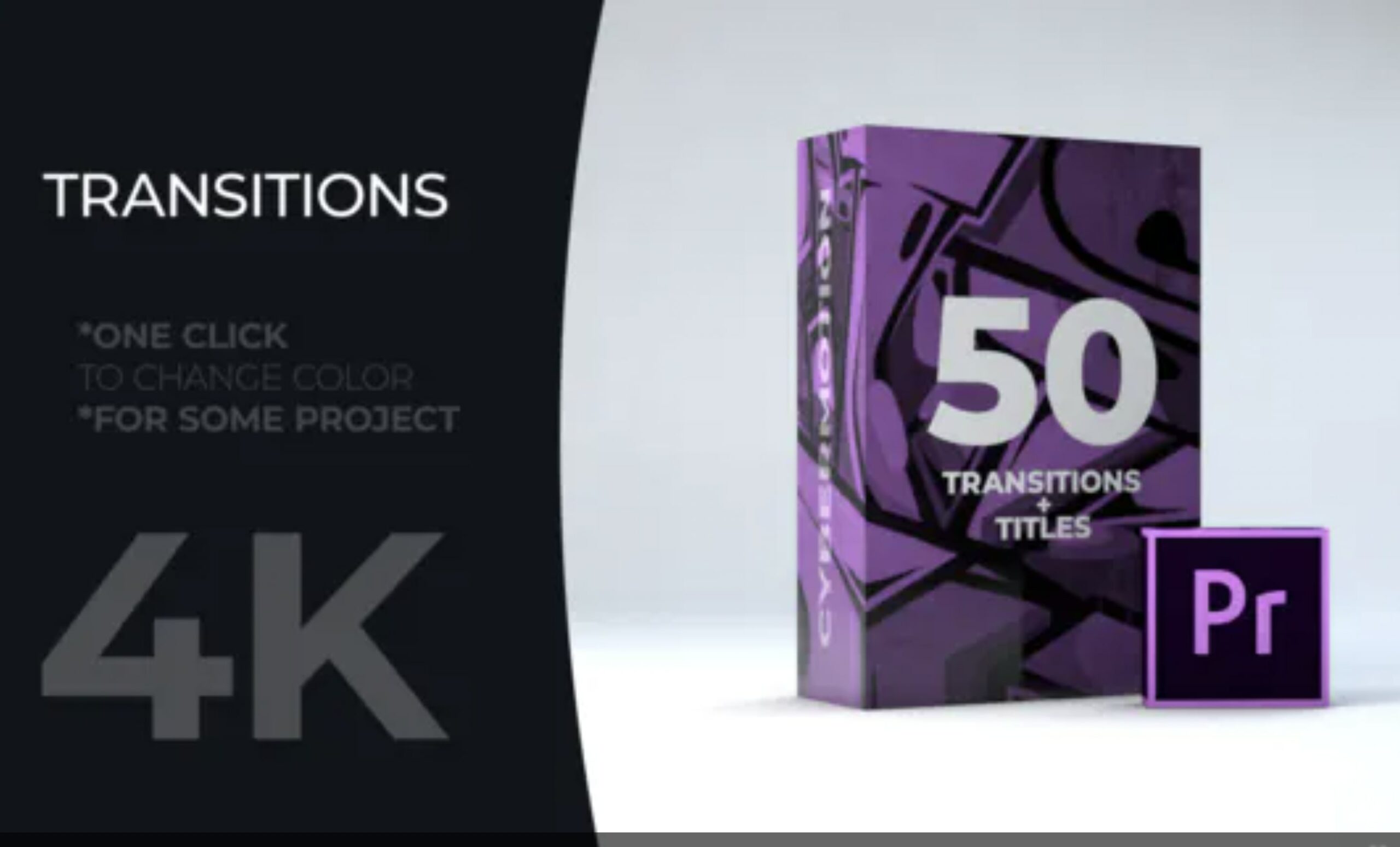 Check out this extensive collection of 50 Premiere Pro text transitions that can be used for virtually any video style under the sun. The transitions are awfully easy to use in your videos and customize to match your own branding.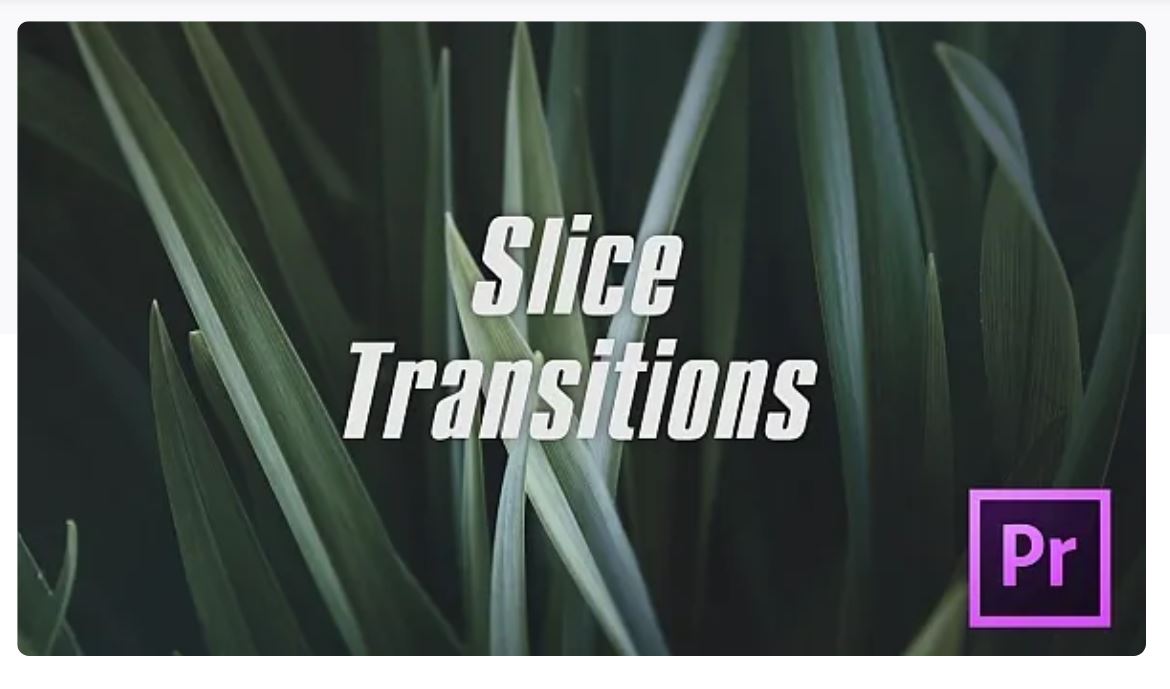 Next up, we have the Slice Premiere Pro transitions, featuring several smooth, high definition screen slice effects to add a clean, modern transition between your photos or video clips. This pack is compatible with Adobe Premiere Pro CC and is great for a professional finish.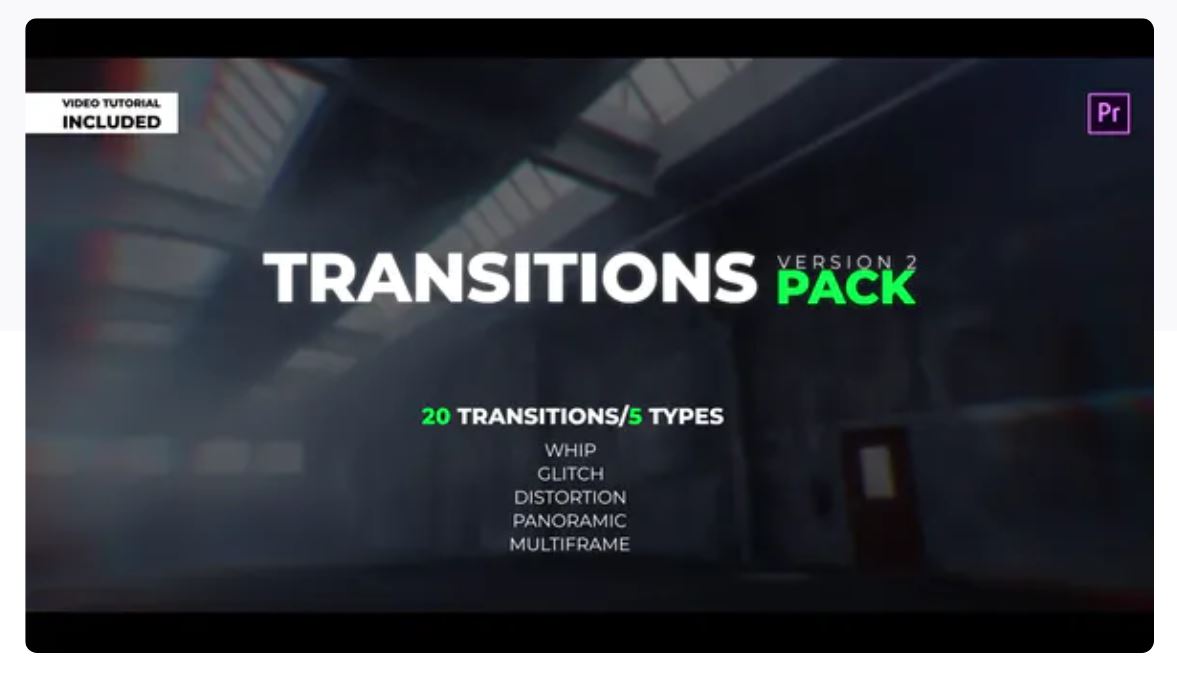 Here we have a set of 20 unique Premiere Pro video transitions with five different styles for you to choose from, including whip, glitch, distortion, panorama, and multi-frame effects, each of which will add an exciting and super professional finish to your film.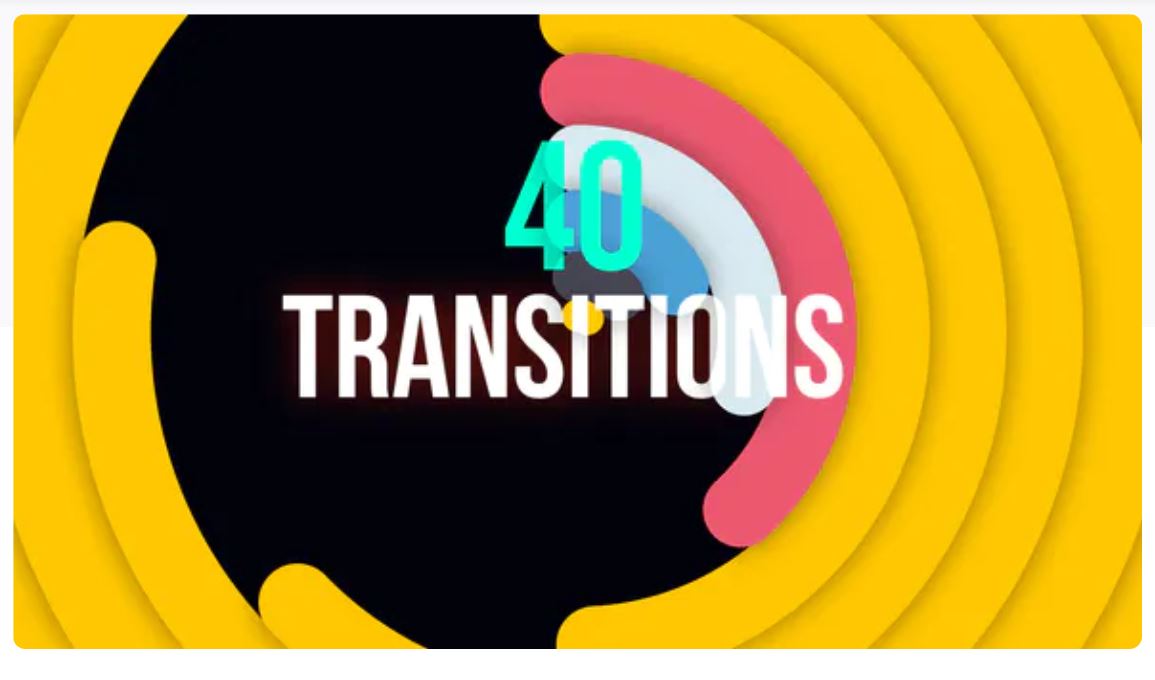 Another bright, fun-filled option that's ideal for a kid-friendly project, this collection of 40 minimal transitions in a range of bold colors offers a wide range of animations, full color and shadow control, and a high-quality 4K resolution.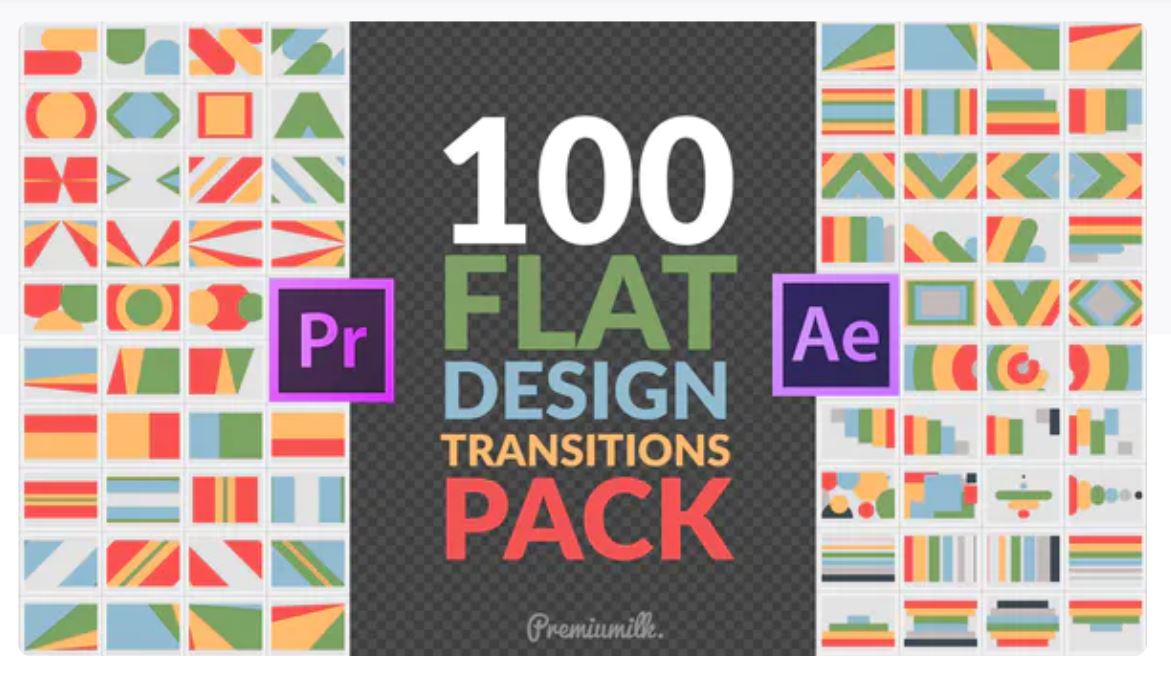 Next up, we have a set of 100 flat design transition effects that are great for a wide range of film and video styles, featuring clean, colorful graphics and smooth animations for a professional and highly versatile look.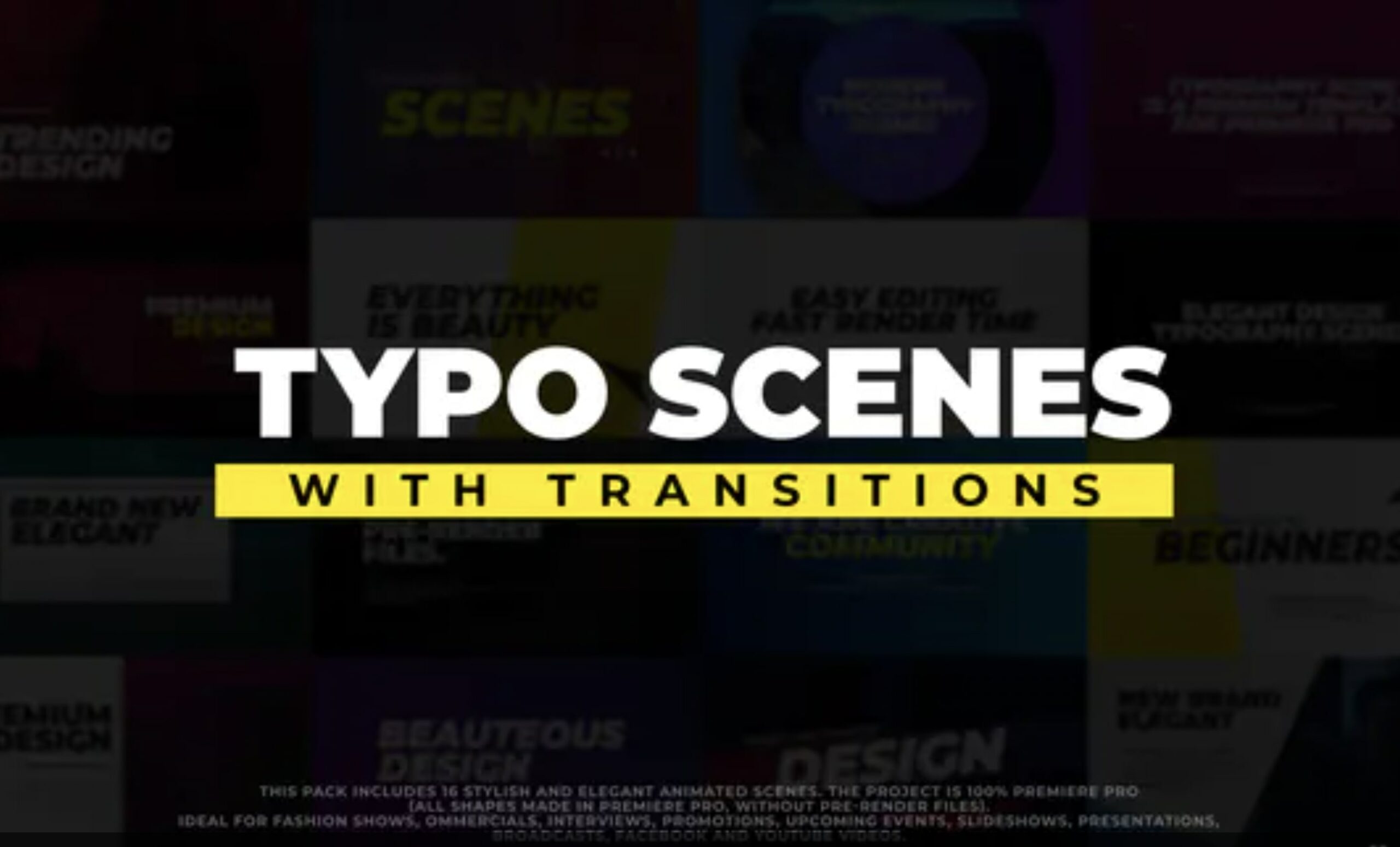 If you are looking for top-notch, premium text transitions for Premiere Pro, this template is well worth checking out. It features 16 clean, and modern typo scenes with smooth transitions, perfectly fitting for a wide range of creative and professional applications.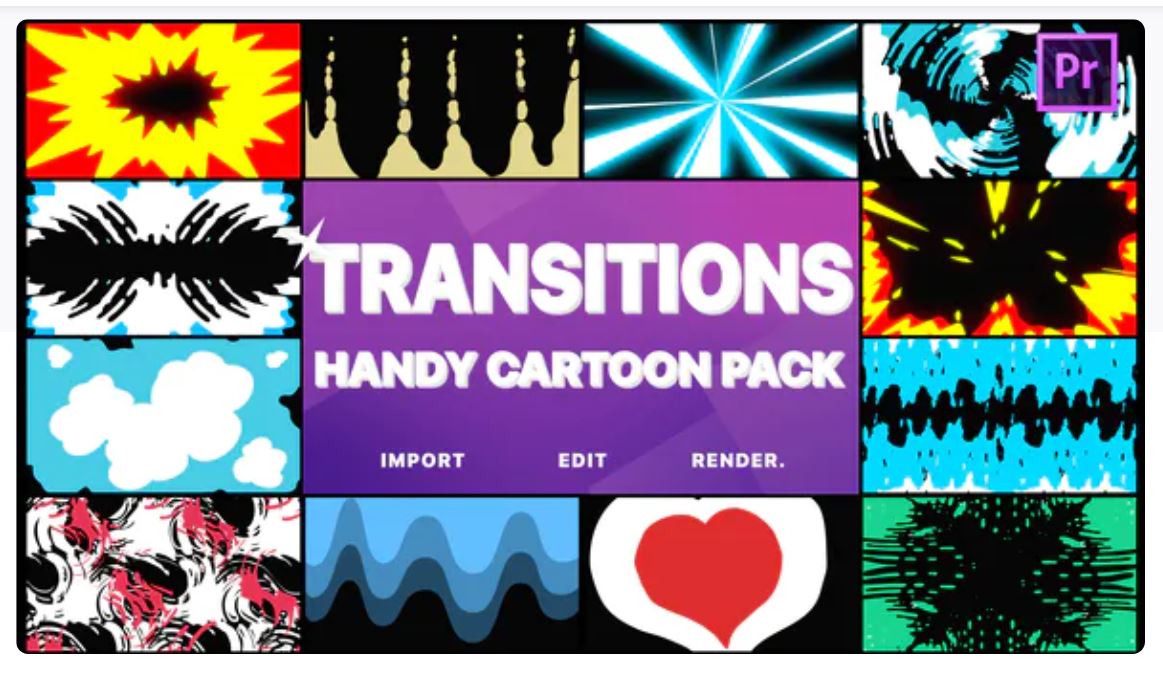 If you're looking for the perfect set of transitions for a cartoon clip or family-friendly video, check out this collection of bright and easy-to-use transitions with funky colors, dynamic graphic movements, and exciting sound effects to add a unique and creative touch to any sequence.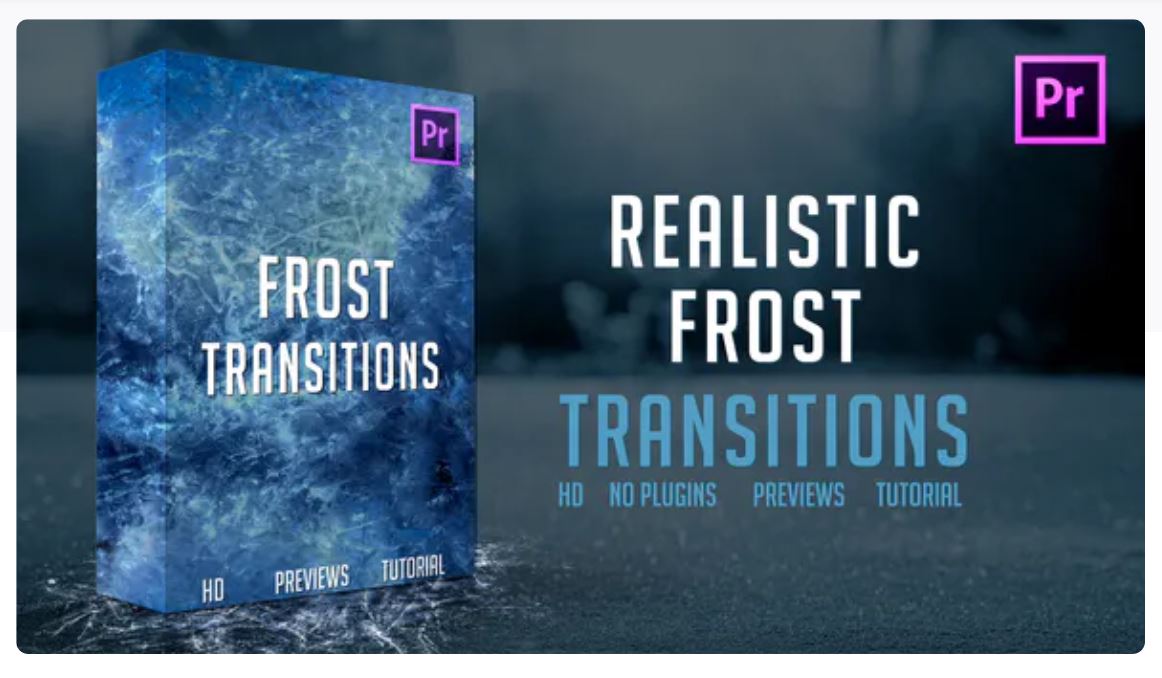 Ideal for a winter or snow-themed project, or even for a holiday greeting, our next Adobe Premiere Pro transition features a realistic frost effect with several settings for you to customize and a high-quality full HD resolution for a professional finish.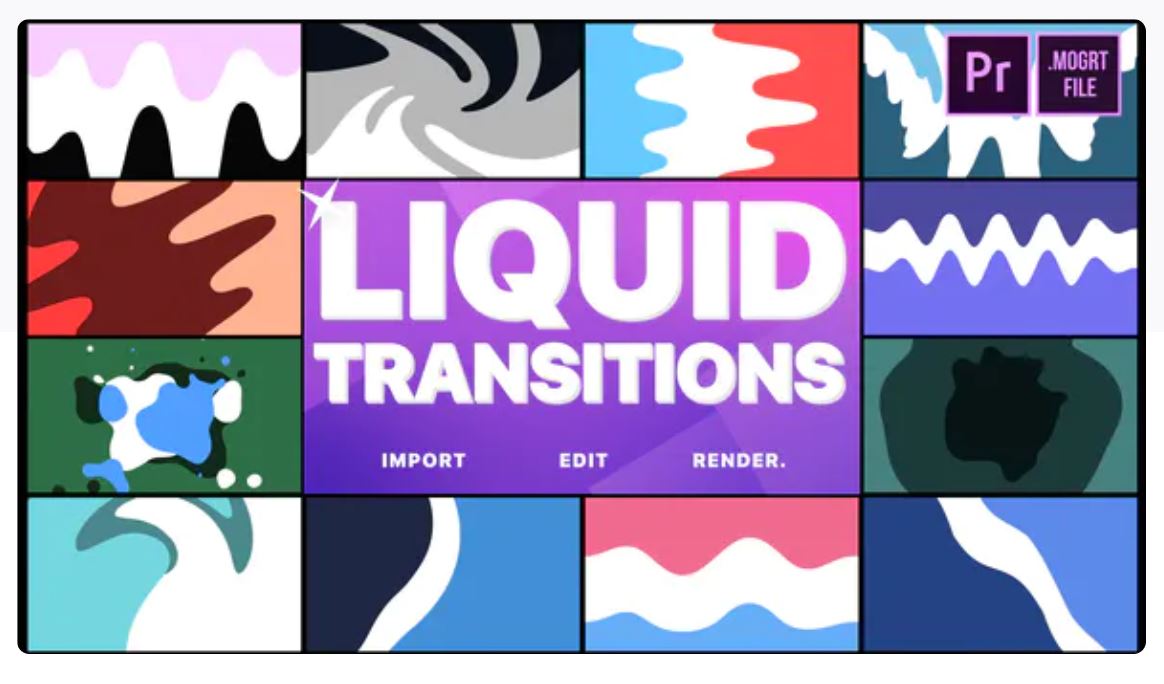 Here we have a fun-filled Premiere Pro transitions pack featuring a range of colorful liquid effects that are ideal for film projects and slideshows alike. They come in a high-quality format of 30 frames per second and are super easy to customize and use.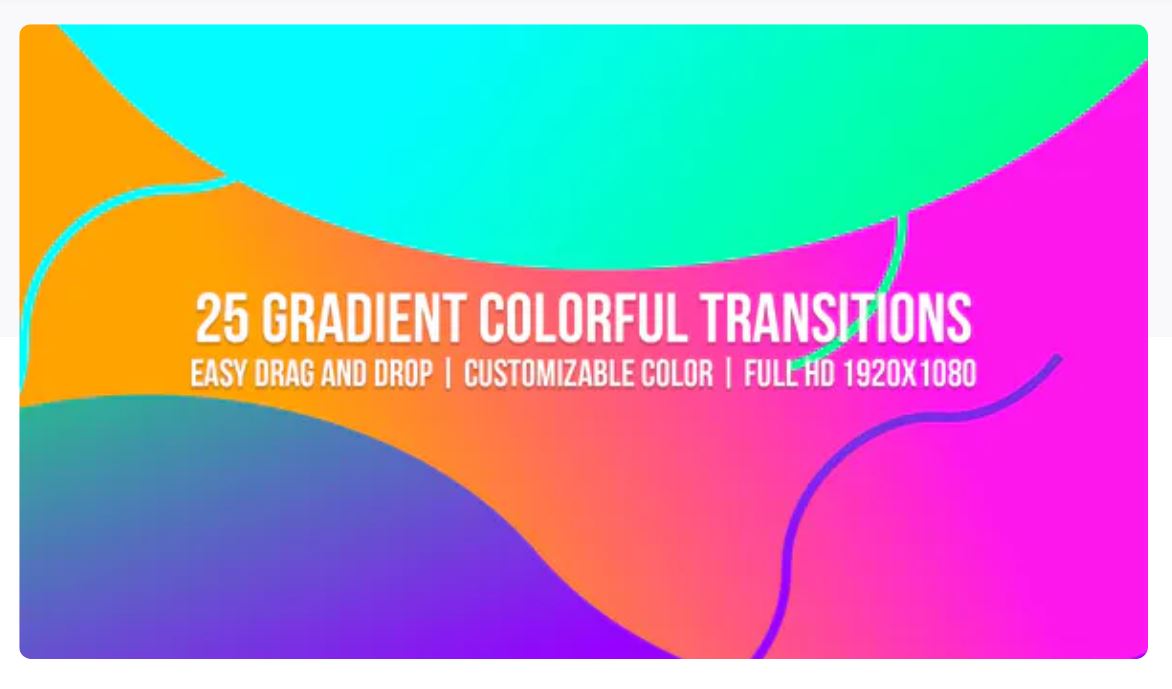 Next up is another bright and cheerful set of Premiere Pro video transitions that features a colorful gradient effect, and is ideal for any creative project. It offers easy-to-use drag and drop functionality, fully customizable color options, and a full HD resolution.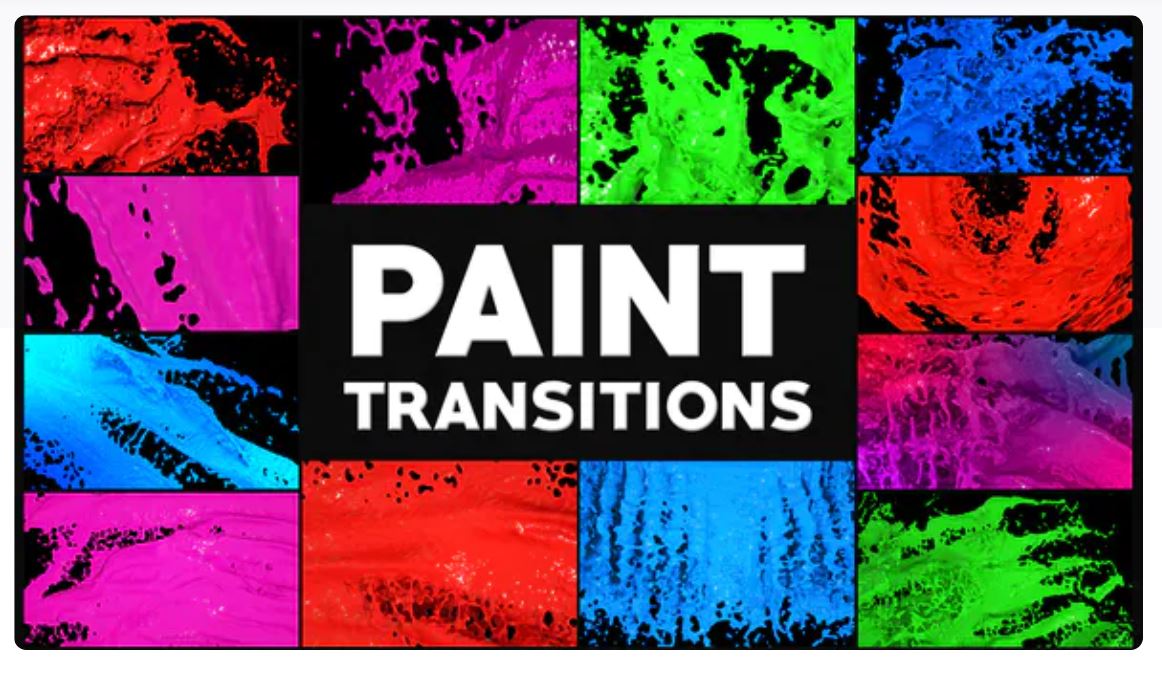 Here we have the perfect set of Premiere Pro transitions pack for an art-themed project – series of paint-based transitions that imitate the movement of paint splashes, splatters, and strokes to take your viewers between frames! The colors are fully customizable and easy to apply.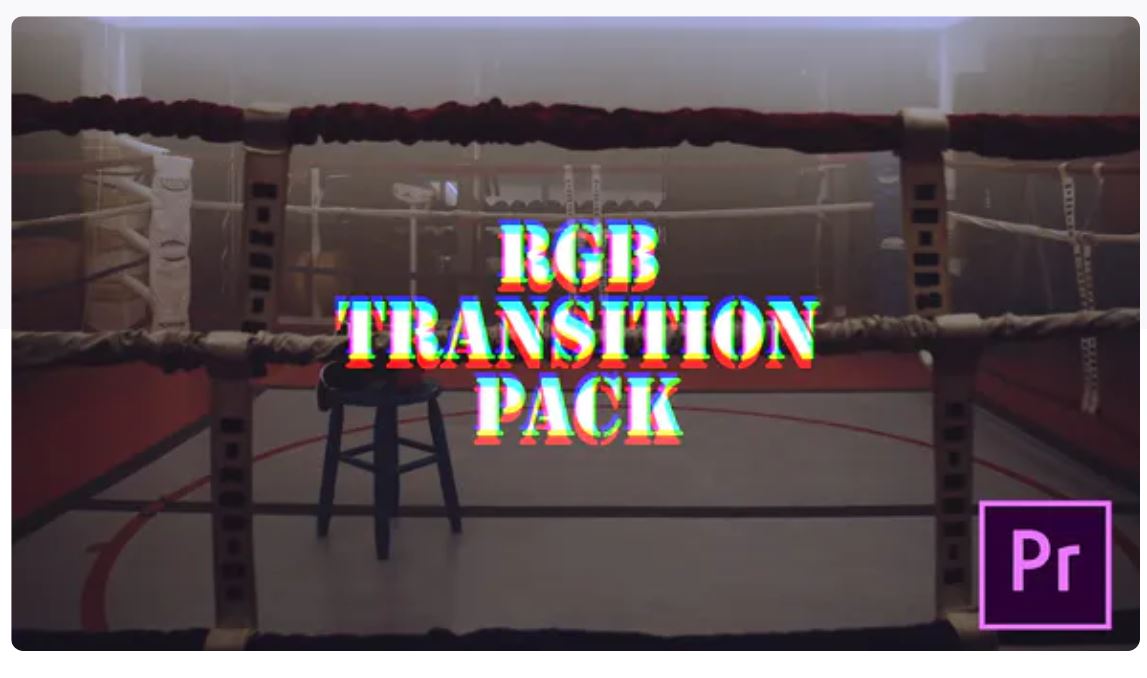 Ideal for an action-style film clip or a dramatic promotional video, the RGB Premiere Pro video transitions pack features a range of glitch and distortion effects with dynamic twirl, offset, zoom and mix transitions, giving you a total of 40 unique effects to mix and match.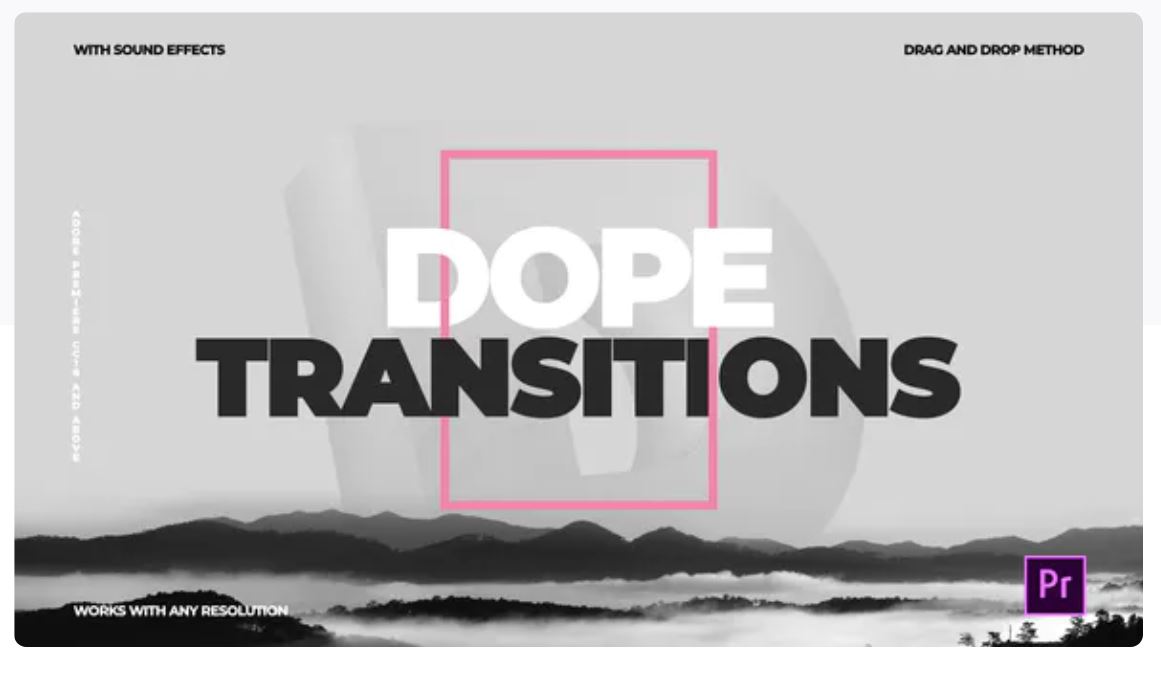 Next up is the Dope collection of Premiere Pro video transitions, featuring a huge variety of high-quality effects such as panoramas, spins, zooms, and glitches, all with adjustable speeds and super high quality finishes that will give your project a truly professional look.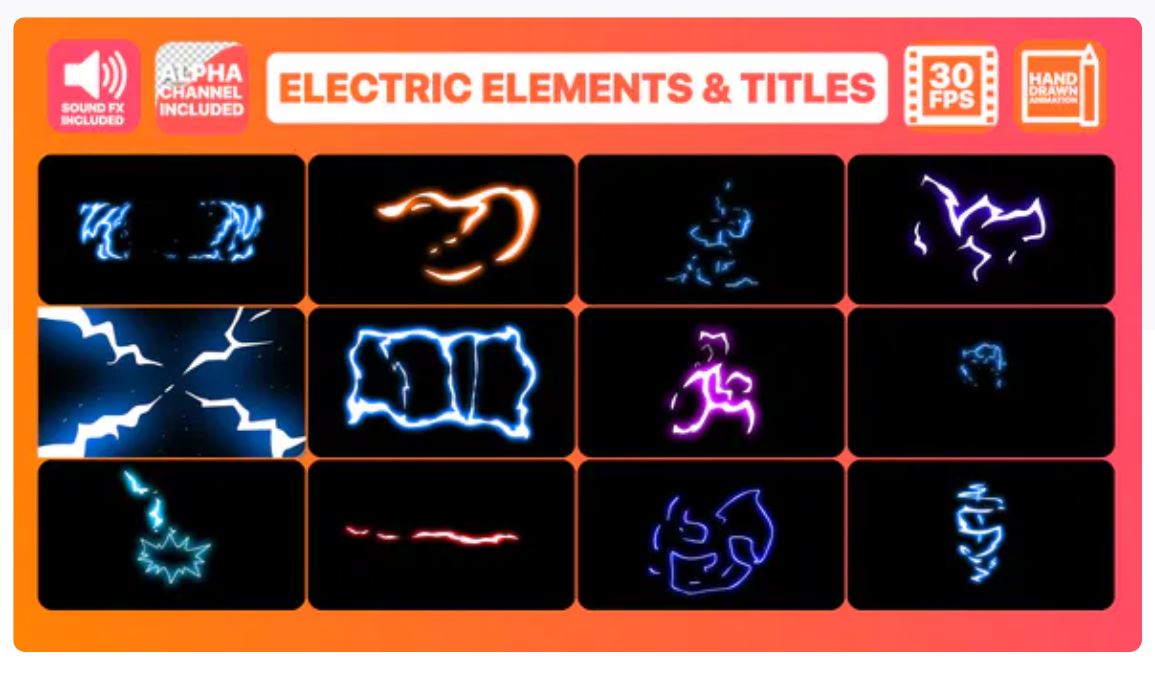 The Flash FX set of text transitions for Premiere Pro features a range of electric elements and titles that will add a zap of energy to any video project! It offers fully hand-drawn animations that you can simply drag and drop into your timeline, and can be used with or without a glow effect.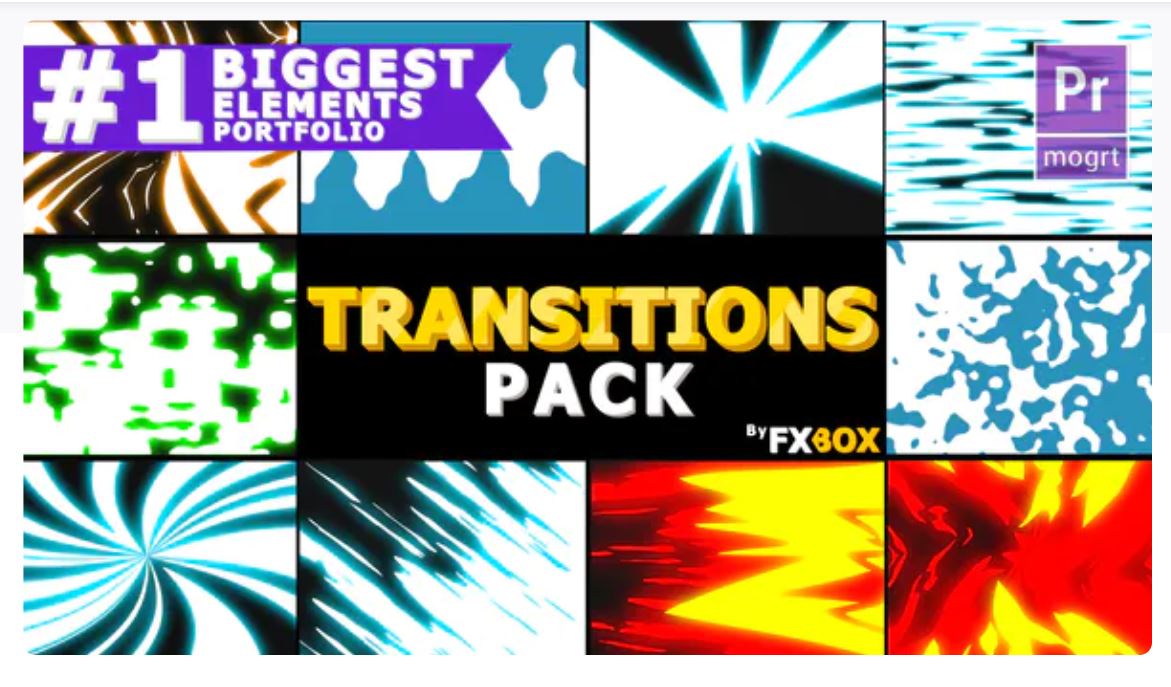 Here we have a super dynamic collection of handcrafted animations that can be used for a range of aesthetics and styles. Each effect offers bold colors and short, sharp movements for an energetic transition between scenes.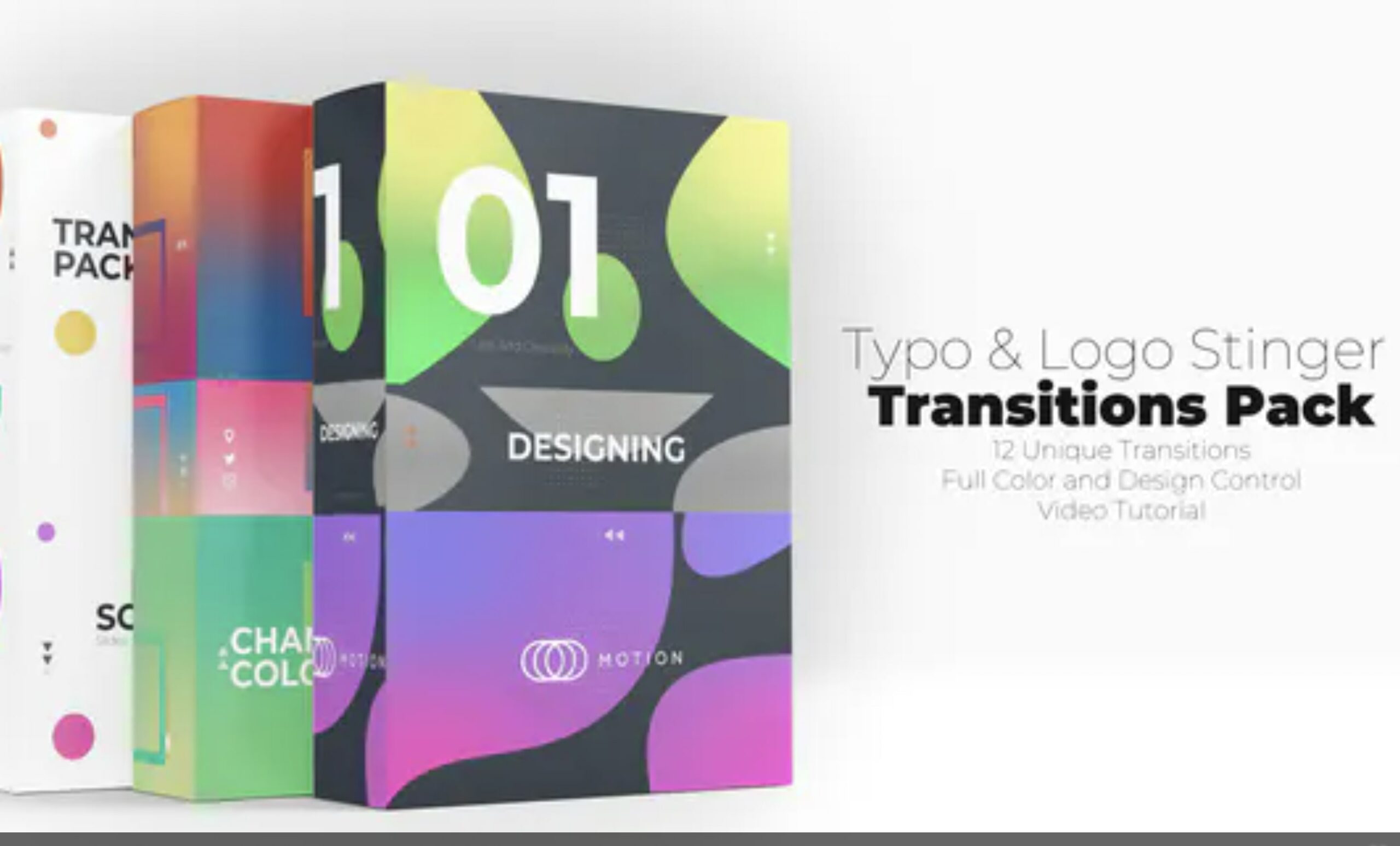 Here we have an ultra-modern pack of 12 smoothly animated transitions that will make your footage stand out instantly. The transitions are awfully easy to use, and customize, and are compatible with Adobe Premiere Pro CC 2018, and above versions.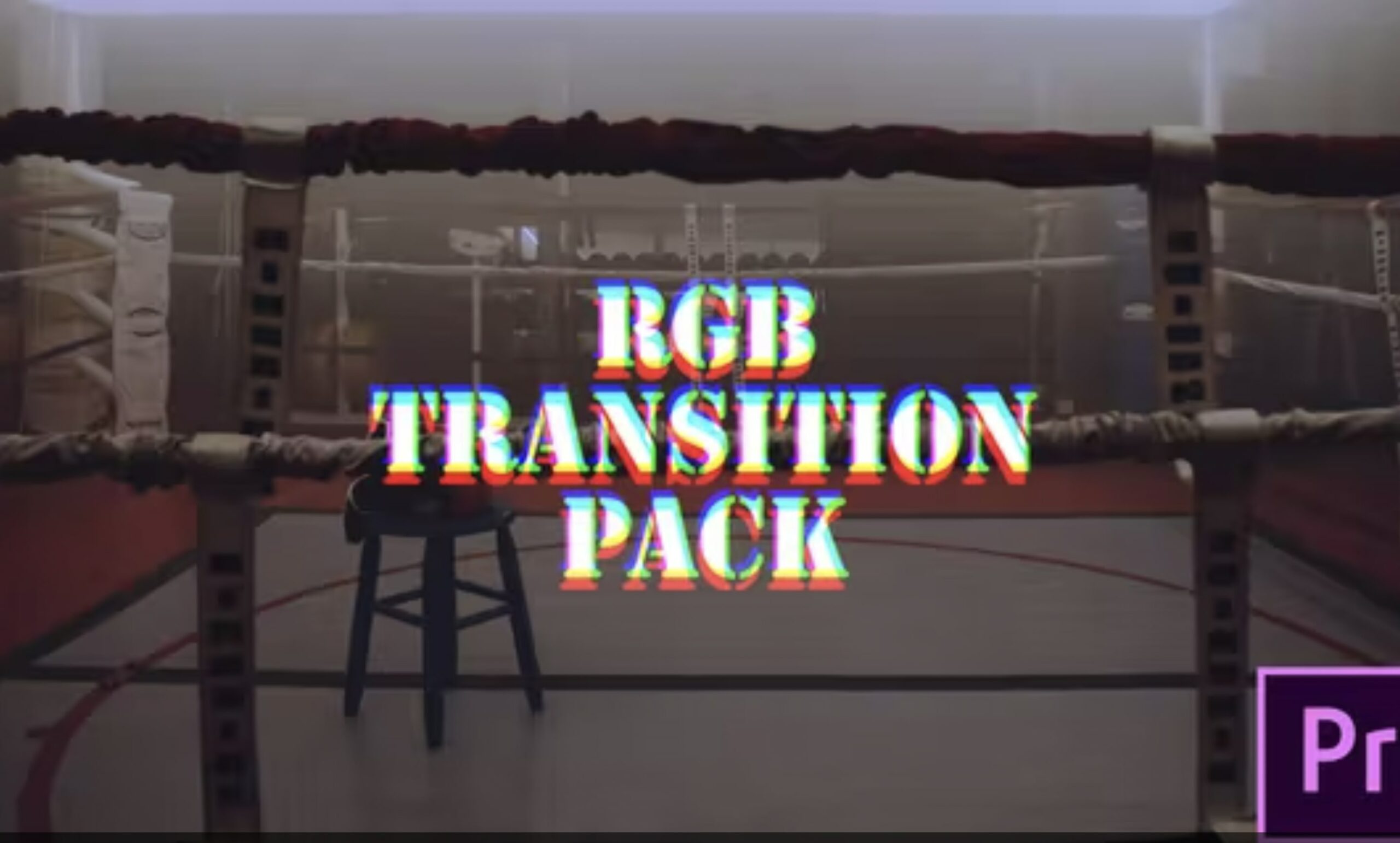 Lexel presents the RGB Transitions Pack, featuring six types of transitions along with 40 individual transitions to choose from. With this pack, your image has a slight separation of the color spectrum we commonly associate with VHS videos. A great pack for those interested in high-action and sports projects.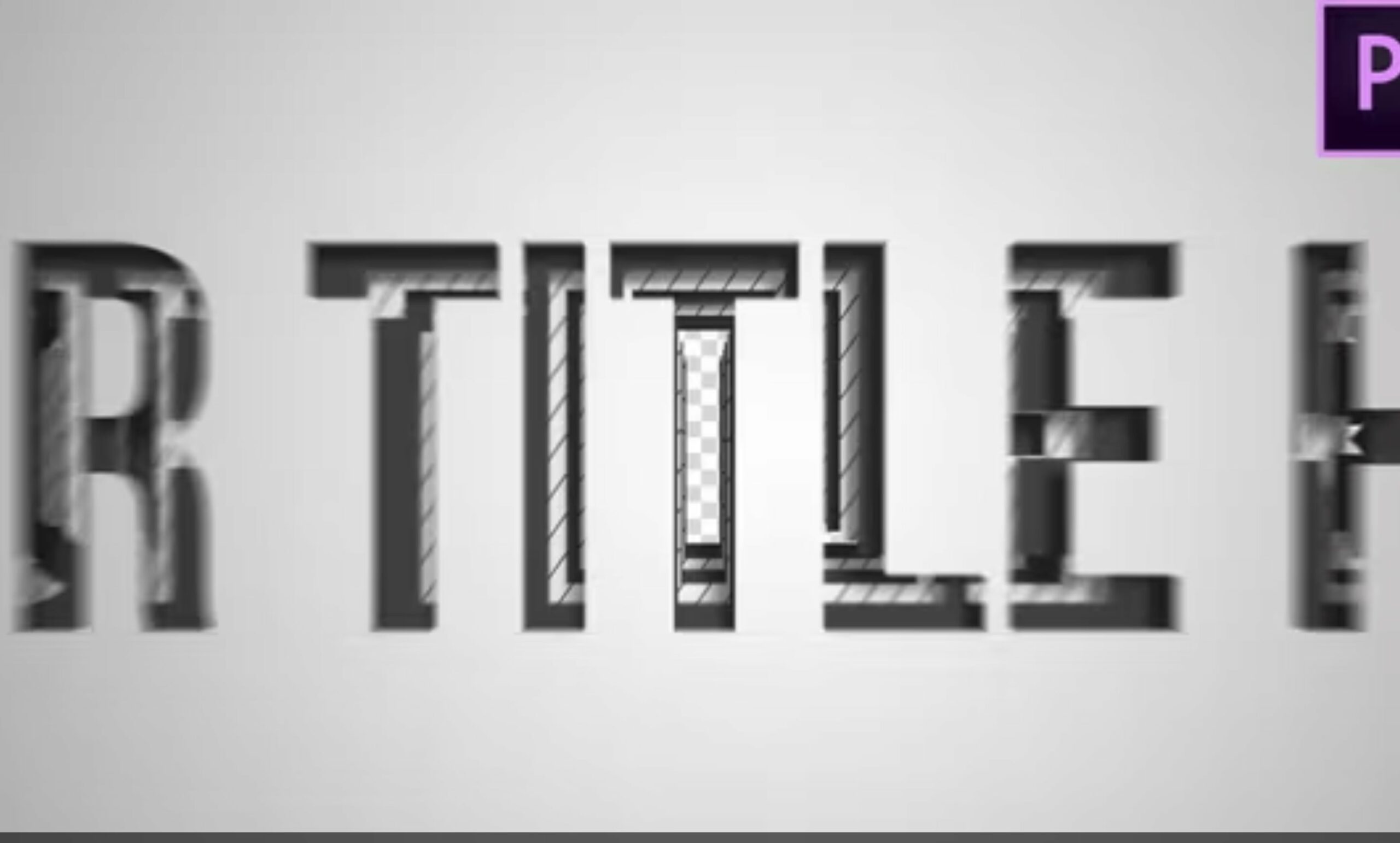 This logo transition is incredibly clean. It's easy to customize with a few clicks and comes with a nice bonus title reveal.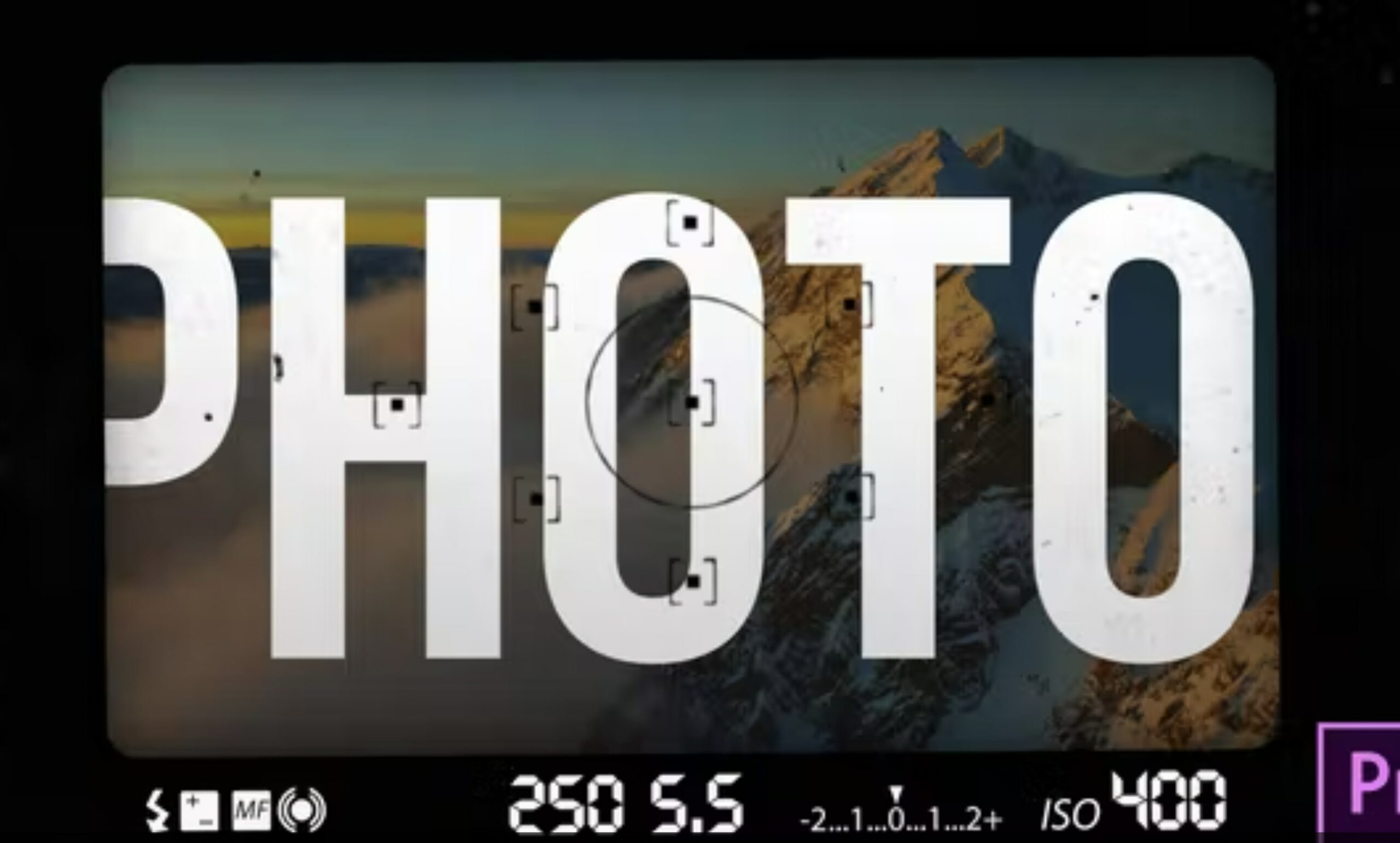 Photo Transitions for Premiere Pro isn't for every project but paired with the right subject it can add a dynamic edge to your work. For example, bring your travel videos to life by having your images displayed as if they are being taken for the first time. This pack comes with over twenty transitions that boast a fast render time.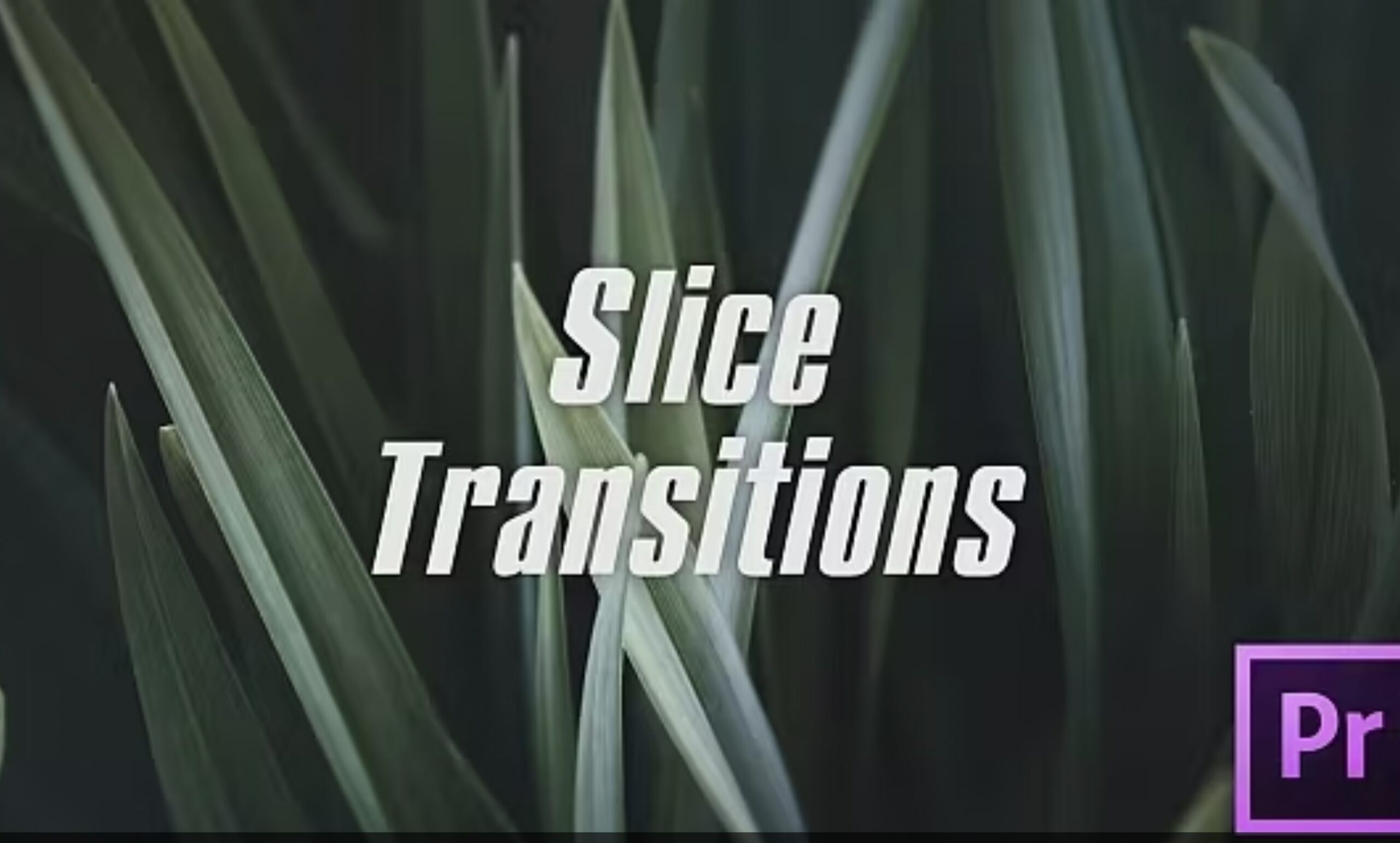 Another pack from Lexel. With these transitions, your image is cut and quickly moves across the screen in its given segments. Slice comes loaded with over 50 transitions each with two styles—damping or bounce—and a quick render time.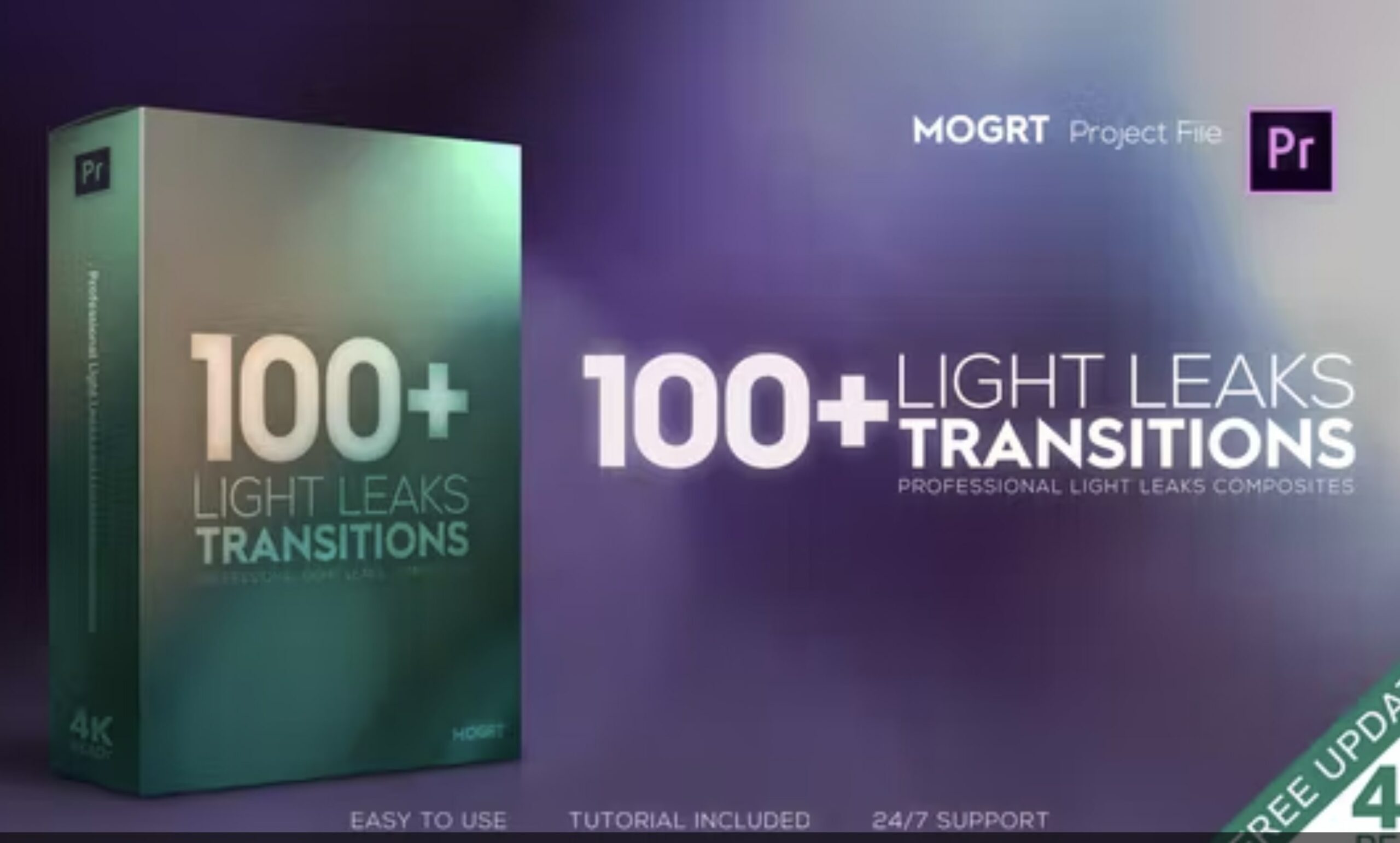 Light leaks are quickly becoming an essential graphic in editors' tool kits. Add lens flare and elegant like leaks to your timeline. Whether you are editing a trendy music video or wanting to add some dimension to your sci-fi movie, this pack has you covered. It also has a handy drag-and-drop method and features full-color control.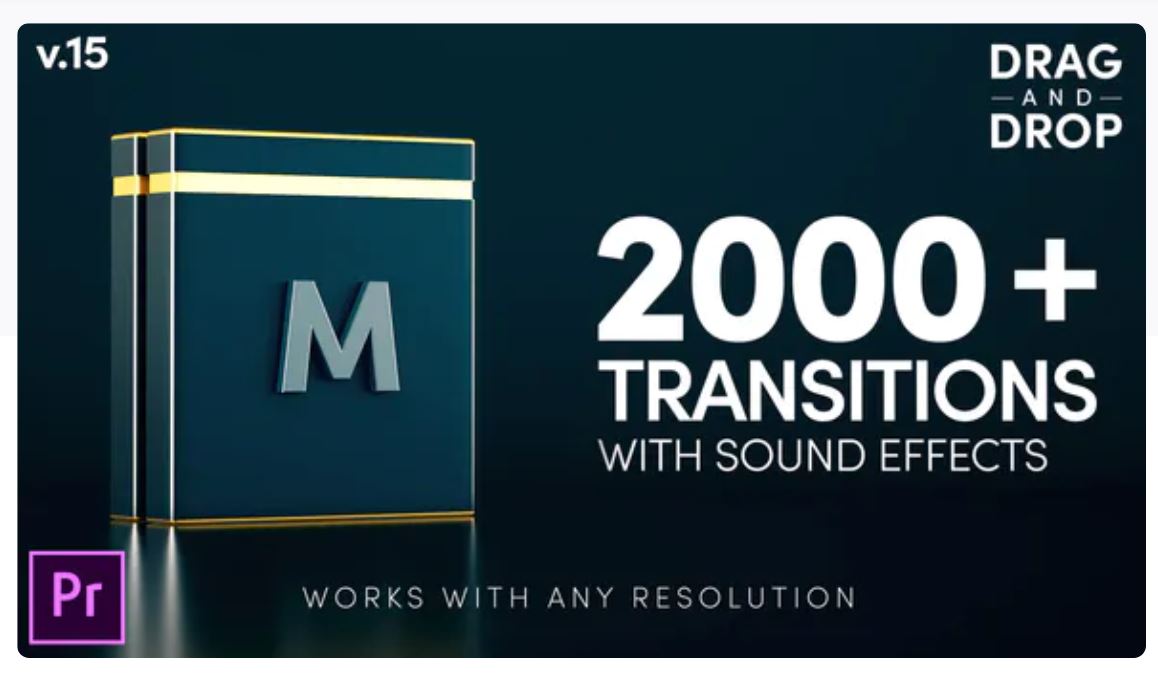 The last of our premium Adobe Premiere Pro transitions from Envato Elements is this highly versatile set of more than 2000 unique transitions with 156 complimentary sound effects, each offering a modern and engaging transition that can be dragged and dropped instantly and will work with any resolution.
Free Premiere Pro Transitions
Let's take a look at some of the best free Premiere Pro transitions that we think are a bit special: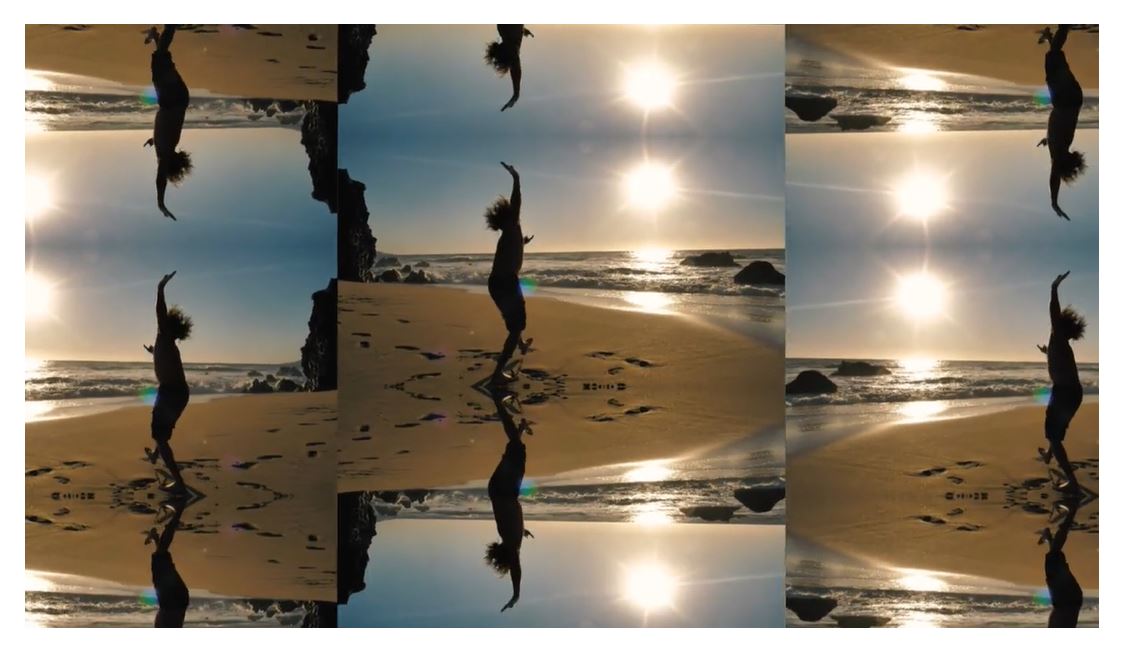 Kicking off our roundup of the best free Premiere Pro transition packs, here we have this amazing frame split effect that can be downloaded from Mixkit. This feature will split your frame into three unique screens and transition to the next scene in two separate directions.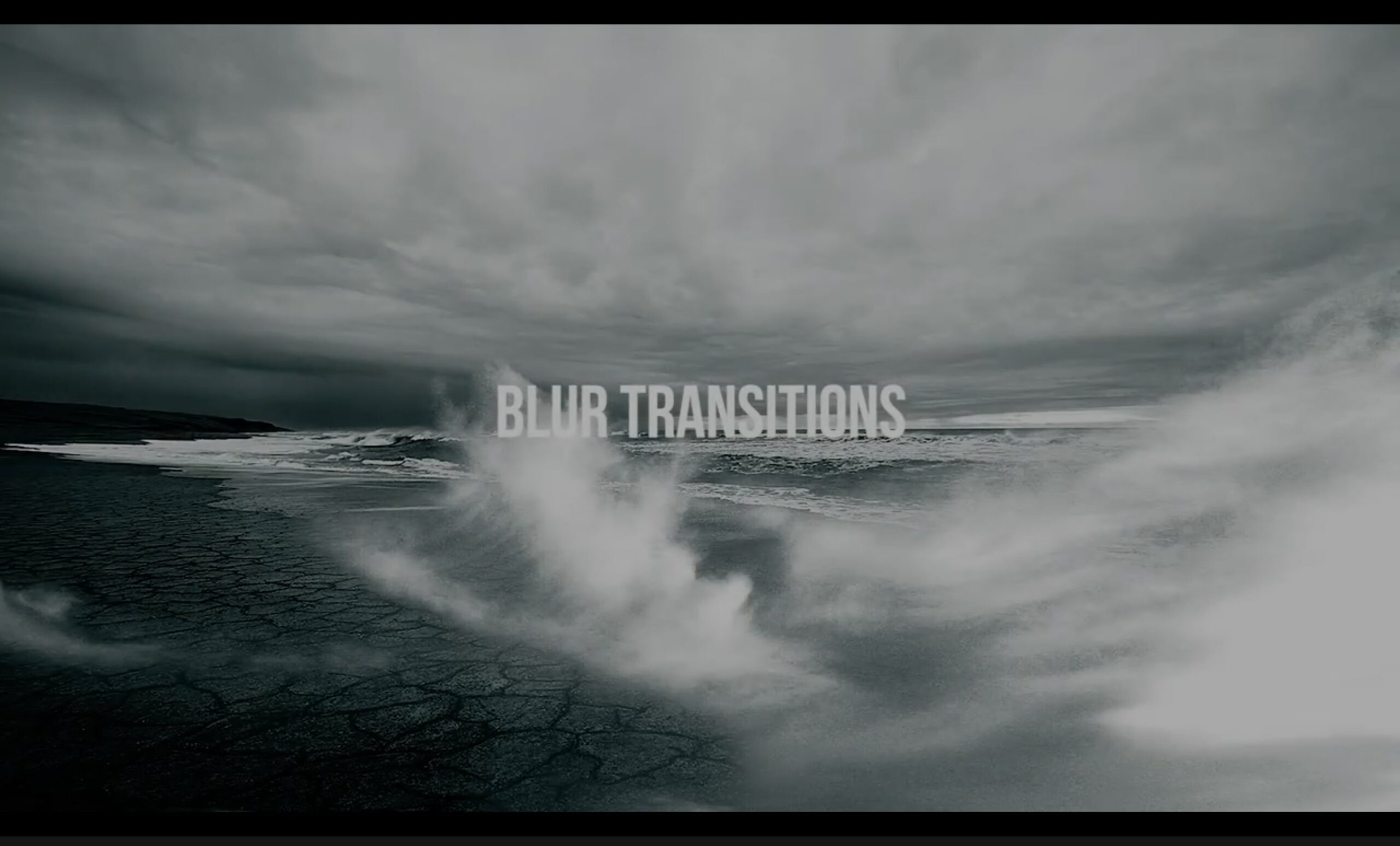 Here we have a set of 15 blur effect transitions to spice up your videos. These free Premiere Pro transitions are easy to apply in just a few clicks and can really give almost any premium product a run for its money. Grab it right now!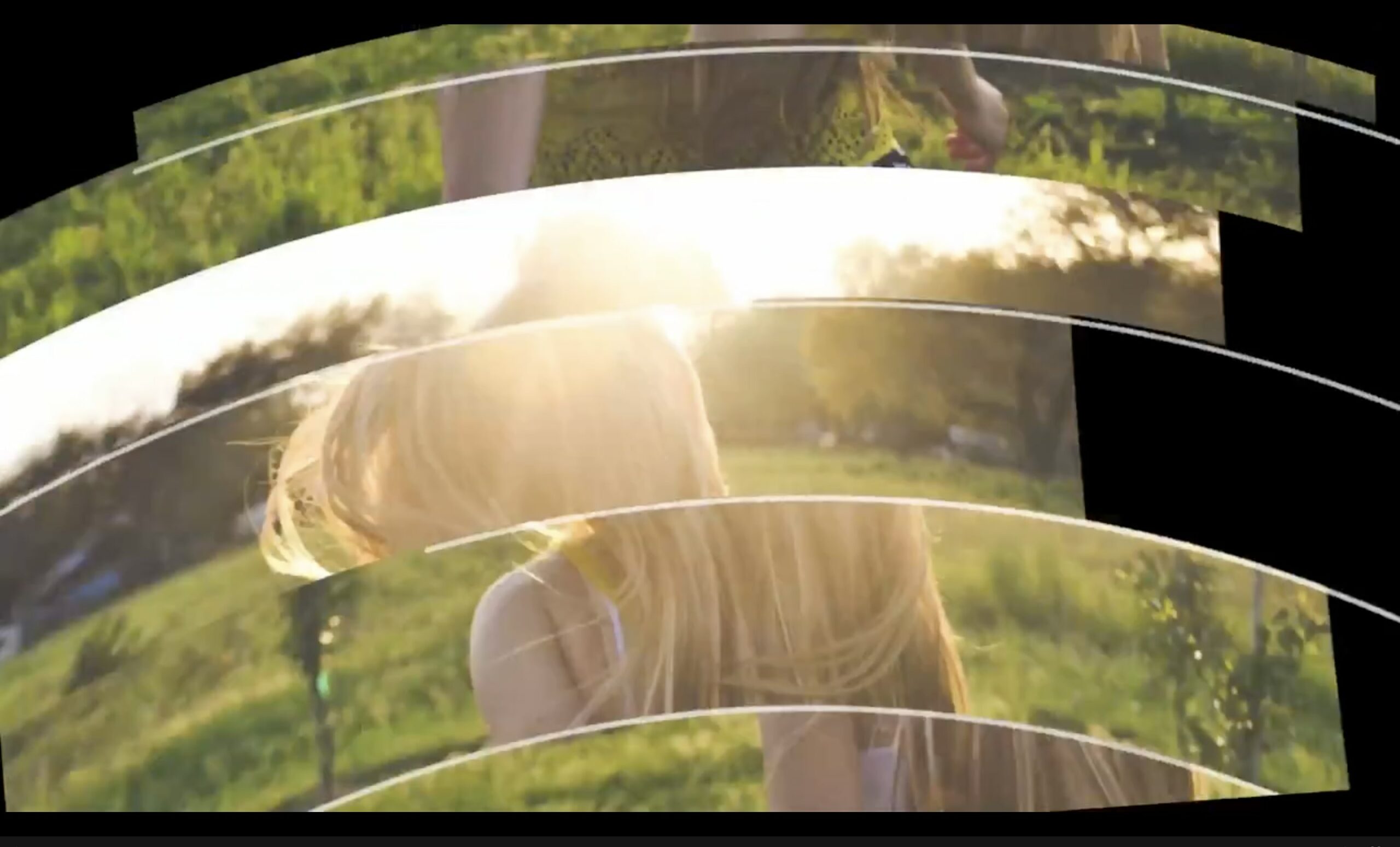 These wipe lines transitions for Premiere Pro are a must-have in any video editor's toolkit. The smooth animation and striking effect will instantly captivate the audience, and give your work the attention it's worthy of. The best part is that it's free, and up for grabs.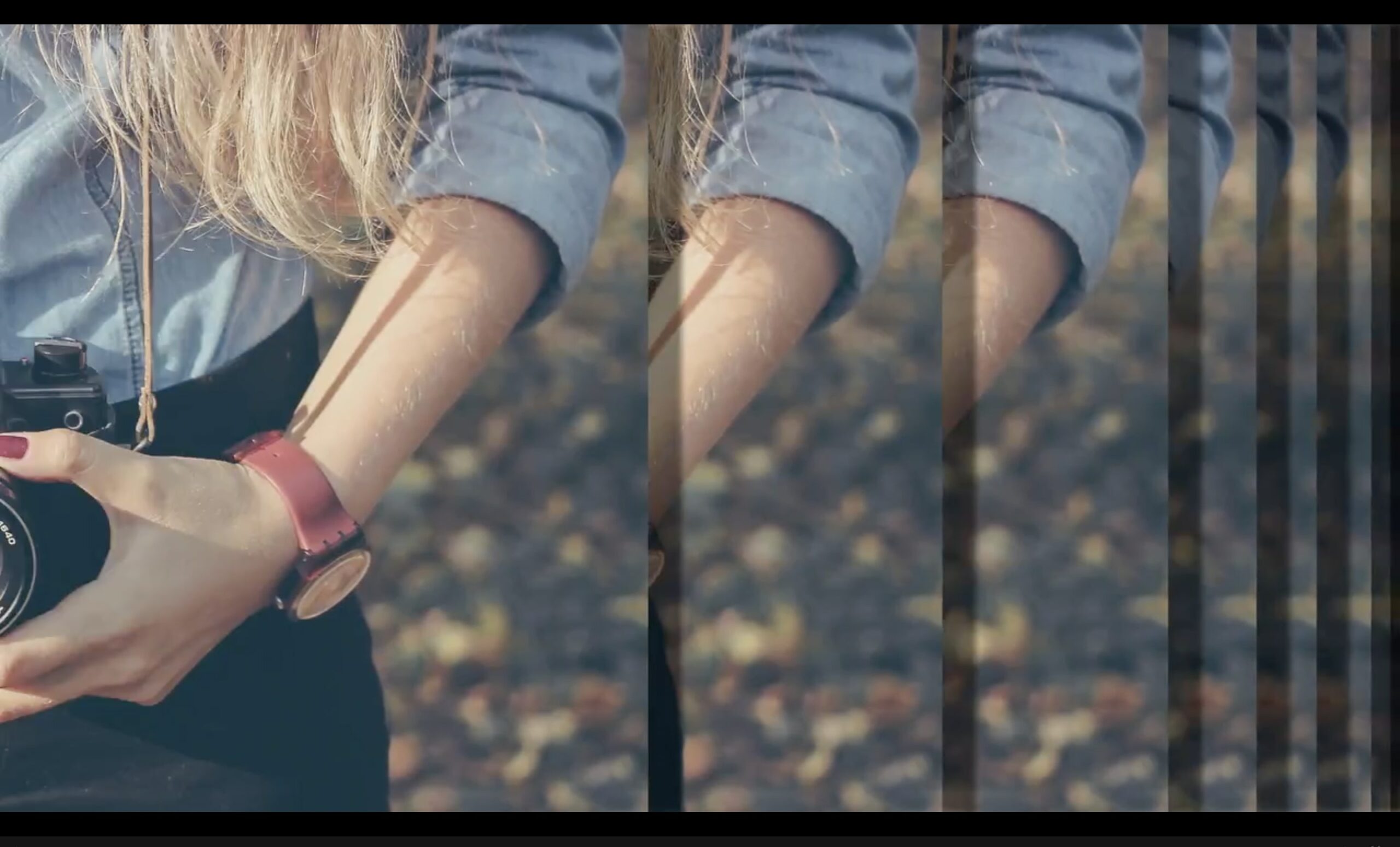 If you really want to spice up your videos, this set of shuffle transitions is meant just for you. Inside the pack, you'll receive 14 remarkably unique, and dynamic transitions that will help you create something truly amazing. One of the best free Premiere Pro transitions out there!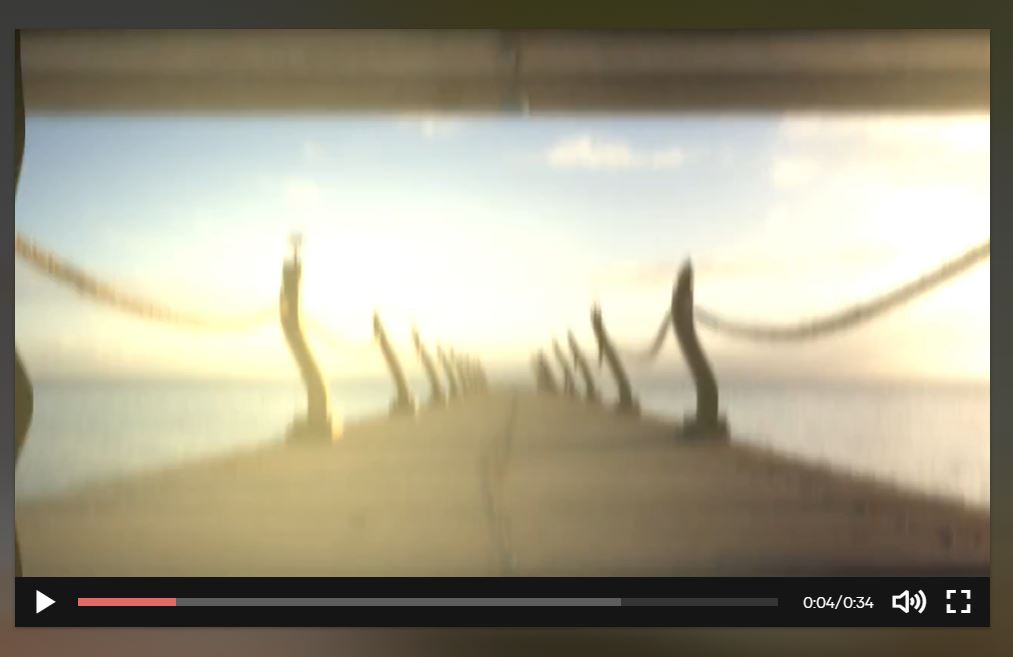 Next up, we have a set of 12 modern, high-resolution transitions that can be used for any slideshow or video editing project and is super easy to use thanks to the drag and drop feature. It's compatible with Premiere Pro versions CC 2017 and above and can be downloaded for free from Motion Array.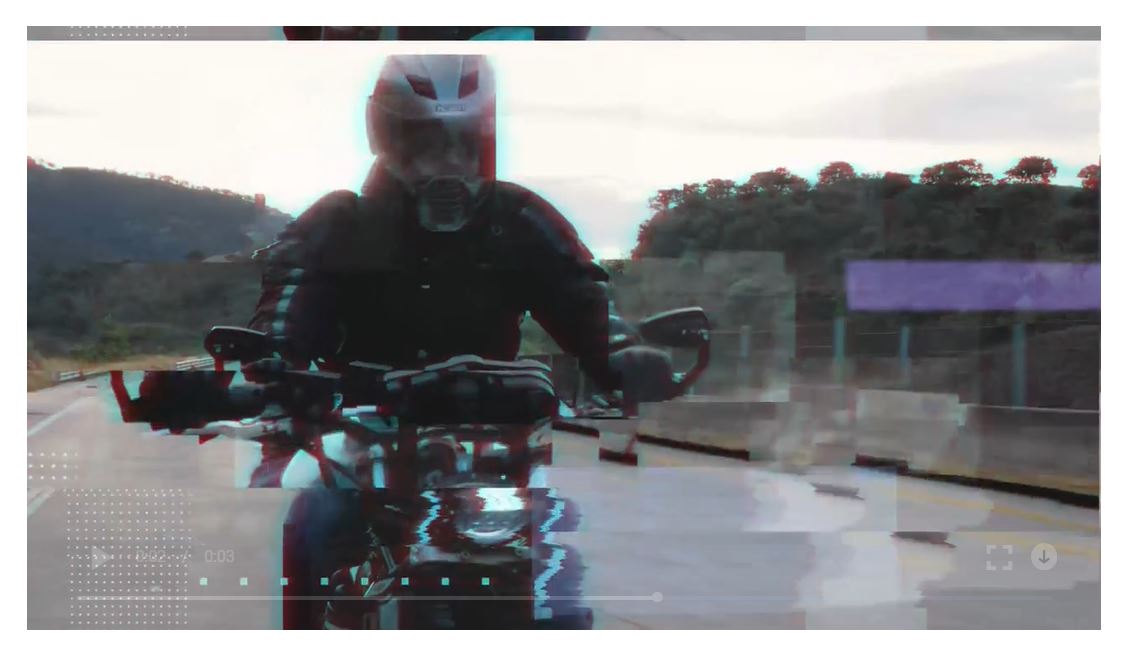 Looking for a quick but effective static effect for your video or photo transitions? This transition template is a great option and features a simple digital distortion that can be applied between your clips. You can download this free transition from Mixkit.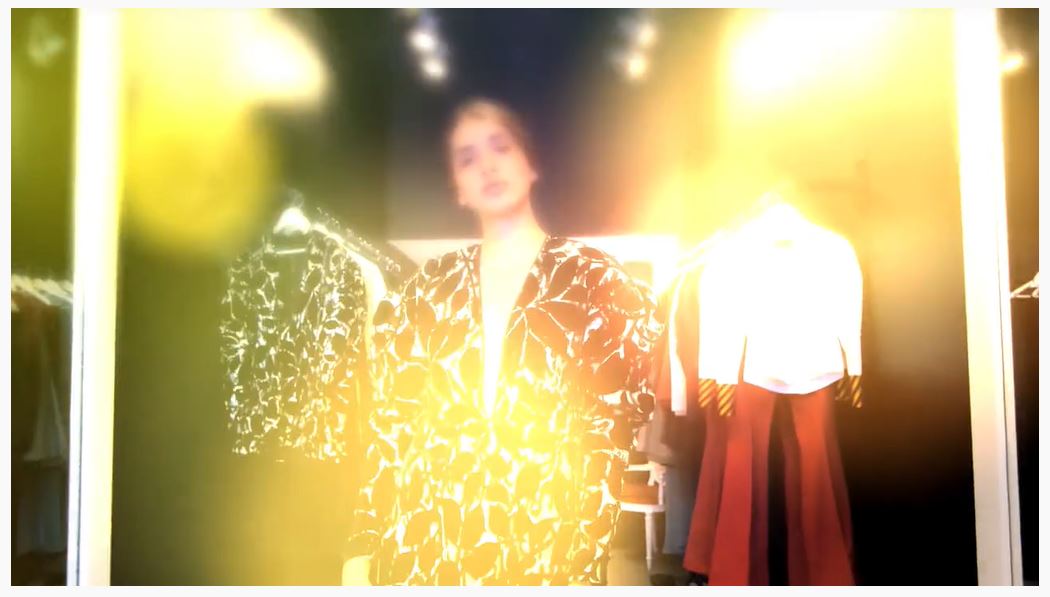 Next in our lineup of Adobe Premiere Pro transitions is this simple yet effective and highly versatile template that features a sharp zoom accompanied by a screen burn effect, ideal for short films and documentaries. It's available as a free download from MixKit.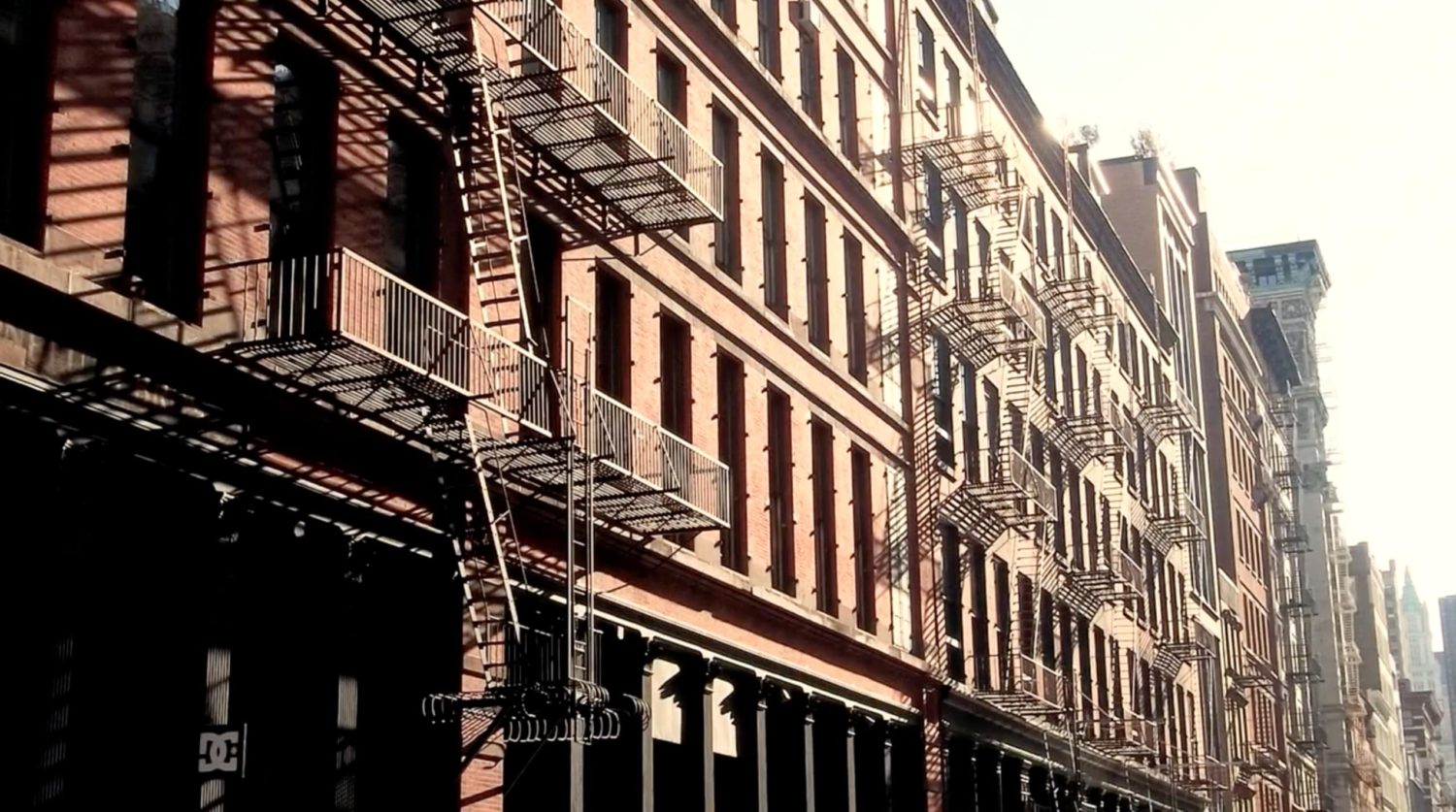 Next up, we have a set of five ready-to-use transitions that will add a smooth and modern effect to any kind of video edit. It's especially great for trailers and intros and can be downloaded from Motion Array for free.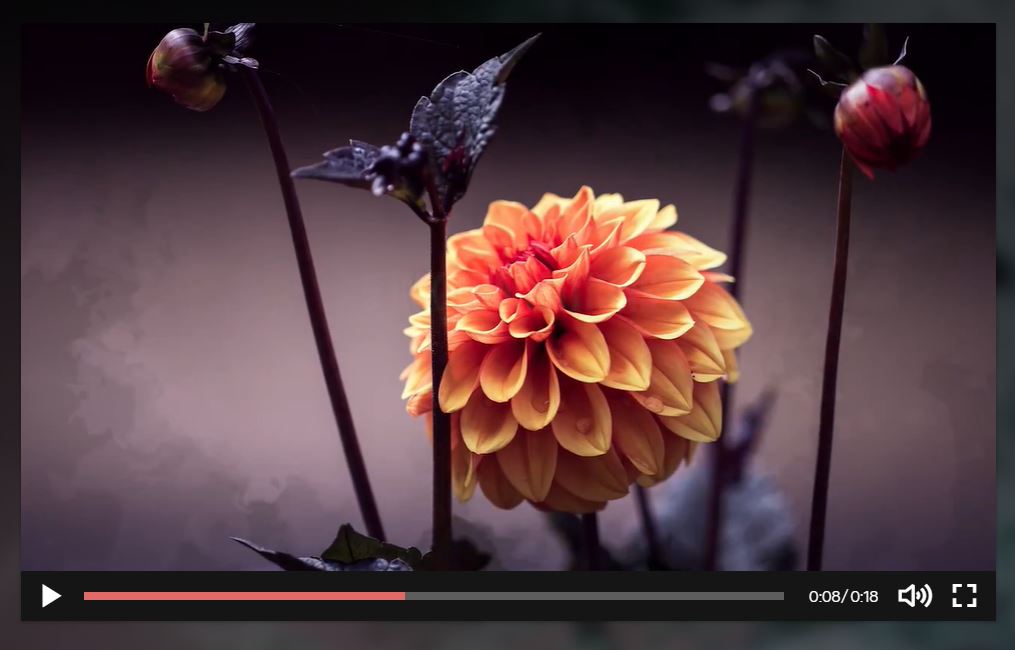 Last but not least is this stunning ink-inspired collection of transitions, featuring five unique effects that imitate the elegant, fluid movement of ink. It offers full-color control, can be customized in just a few clicks and is available as a free download from Motion Array.
And that's that! Now, you're all equipped with some of the best premium and free Adobe Premiere Pro transitions for your next film editing project, to help you achieve a professional result in a fraction of the time!