20+ Best Photoshop Reflection Effects (For Water, Glass + Mirror Reflections)
Photoshop is an incredible tool for visual design. Its extensive range of resources allows it to emulate almost any effect on the screen, as long as you have the know-how. Yet, there is an often-overlooked resource that many visual designers struggle to find.
We are, of course, talking about Photoshop reflection effects. These effects, whilst simple, can be a struggle to find high-quality add-ons for Photoshop. With so many Photoshop mirror and water reflection, and general glass effect designs out there, we knew we had to get the best of the best together.
That's why we've compiled a list of the best mirror, water, and glass reflection effects in Photoshop, sourced from both premium and free sources, making sure to cover a wide range of reflection aesthetics, so you can emulate the style you're looking for.
Never struggle with wondering how to create reflections in Photoshop again, with our extensive list of twenty of the best resources out there right now!
Get everything you need to supercharge your Photoshop workflow. From just $16, get unlimited access to thousands of Photoshop actions, Lightroom presets, templates, graphics, fonts and photos.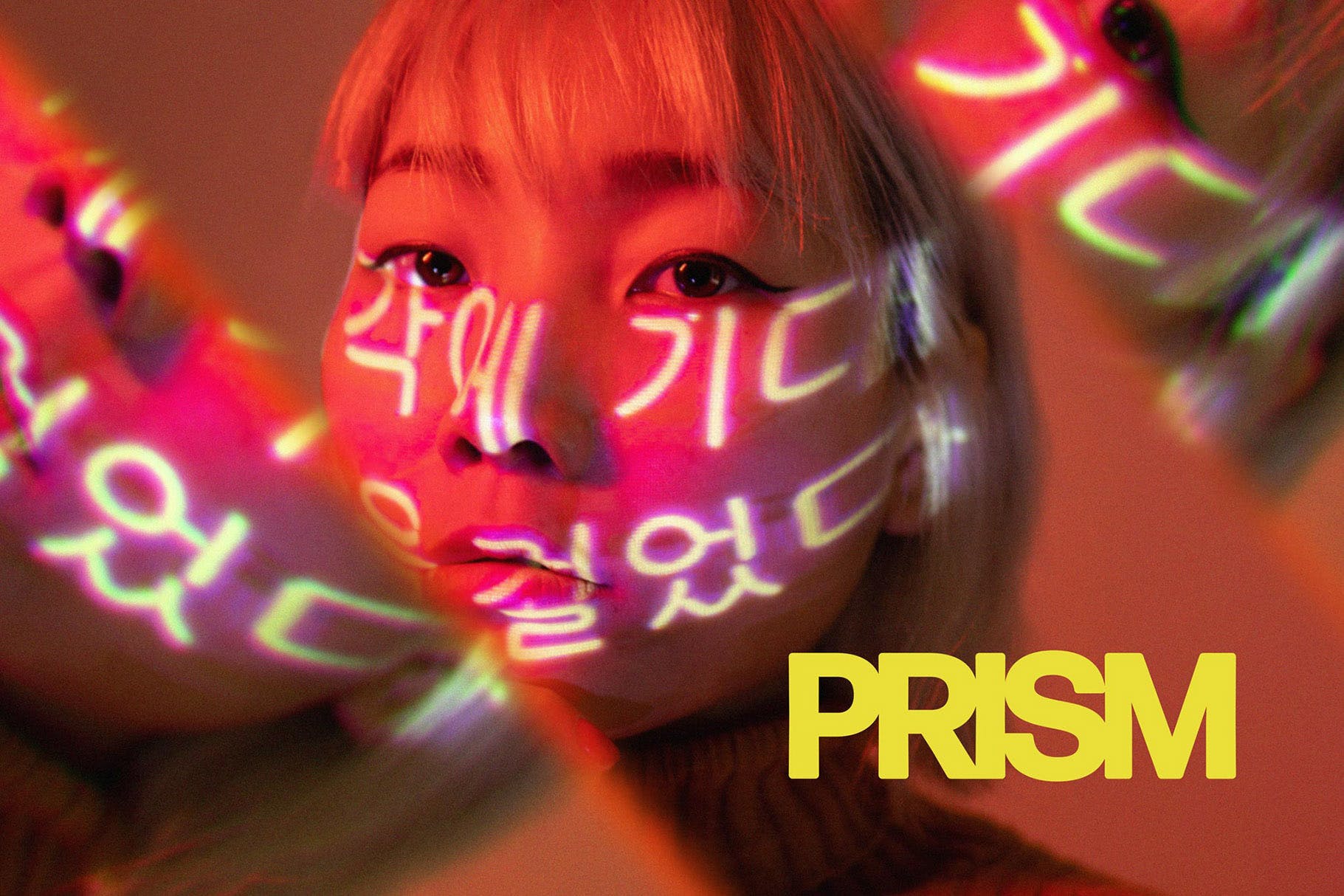 Bring out a unique and captivating neo-punk aesthetic to your work with the Prism Lens photo effect for Photoshop. It's a great tool to create a reflection in Photoshop onto your pictures and make them appear as if they are in front of a giant light-up display.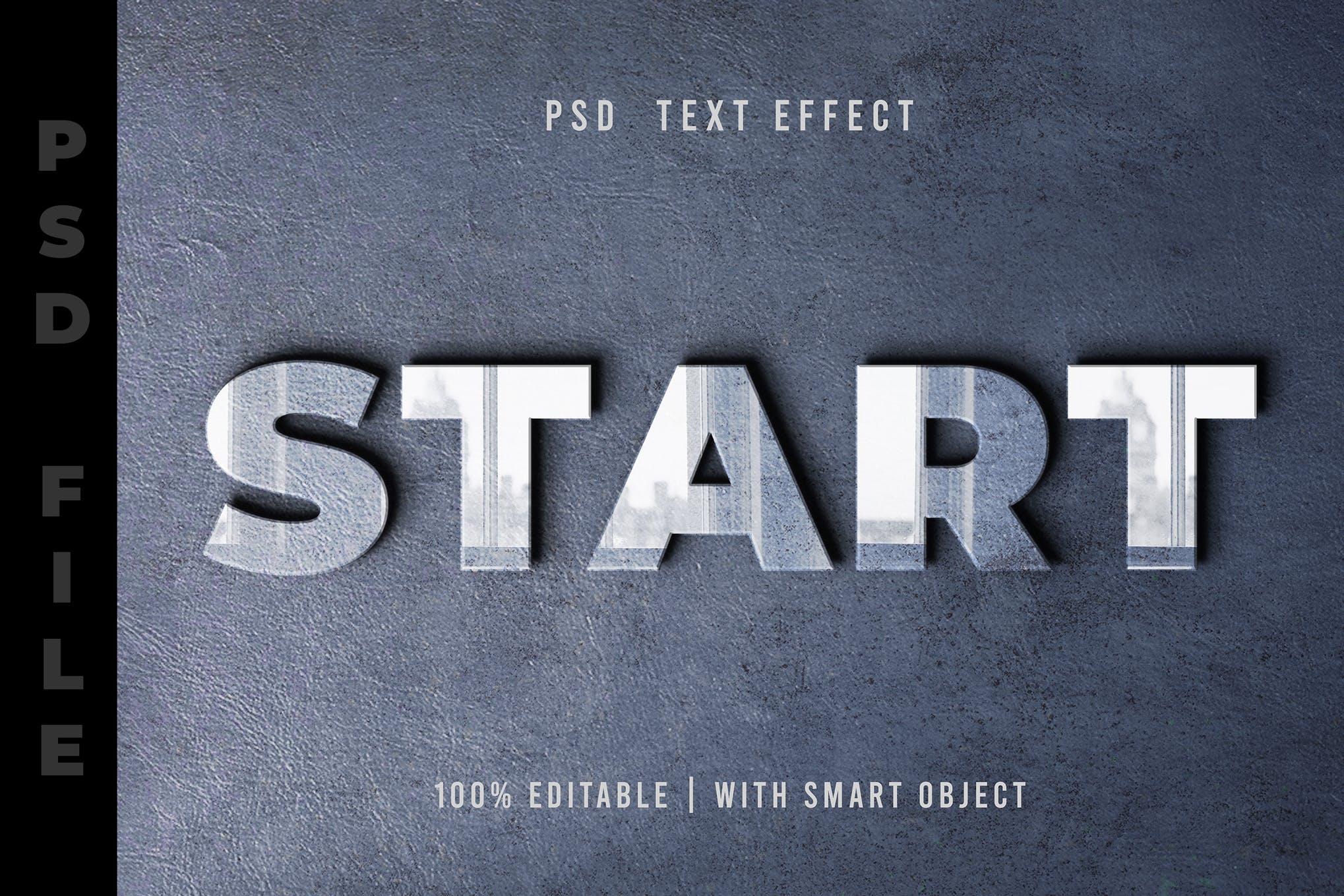 If you're looking to bring a glass reflection Photoshop effect to your typeface designs, then look no further than this amazing add-on providing a minimalistic overlay text style that can emulate reflections with ease.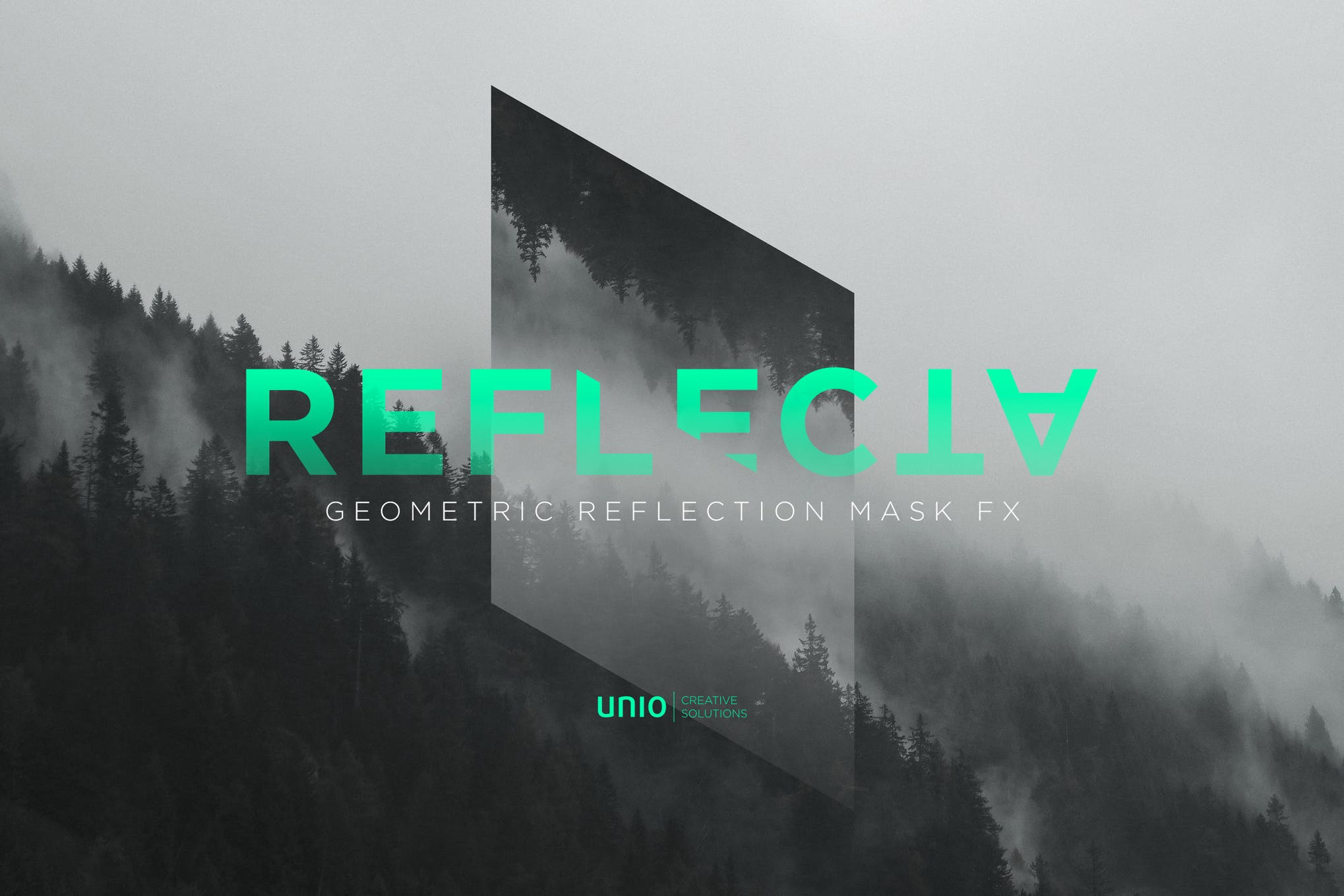 Reflecta is a package of geometric reflective shapes, that can be seamlessly molded into your work to create incredible surreal designs. There are seven shapes to choose from, and a range of background options to help you make the most of the effect.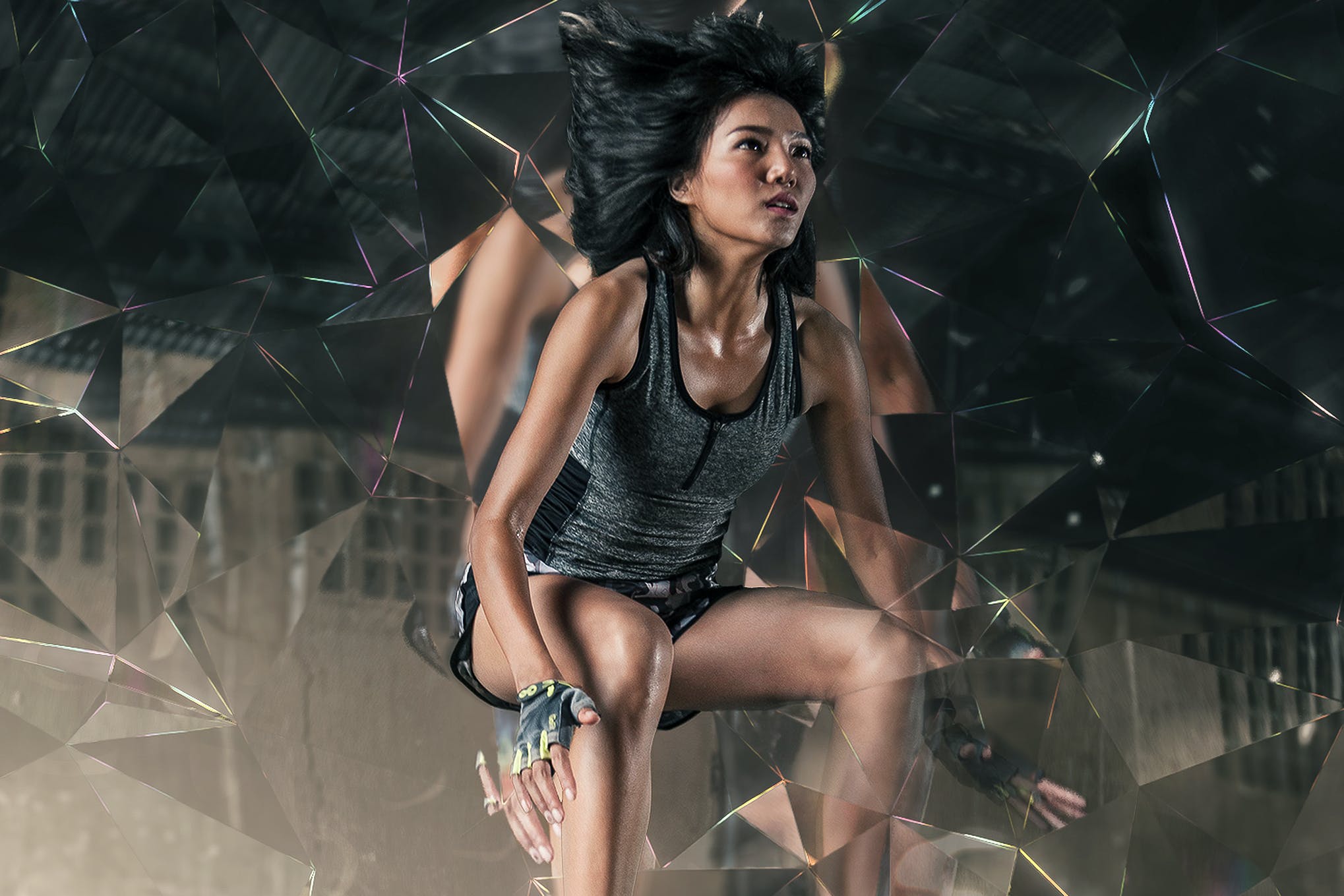 Dimension is an incredible glass reflection Photoshop action that provides you with a captivating broken glass style to your pictures. The action itself is highly customizable and takes seconds to apply, allowing you significant creative freedom in how you apply the effect.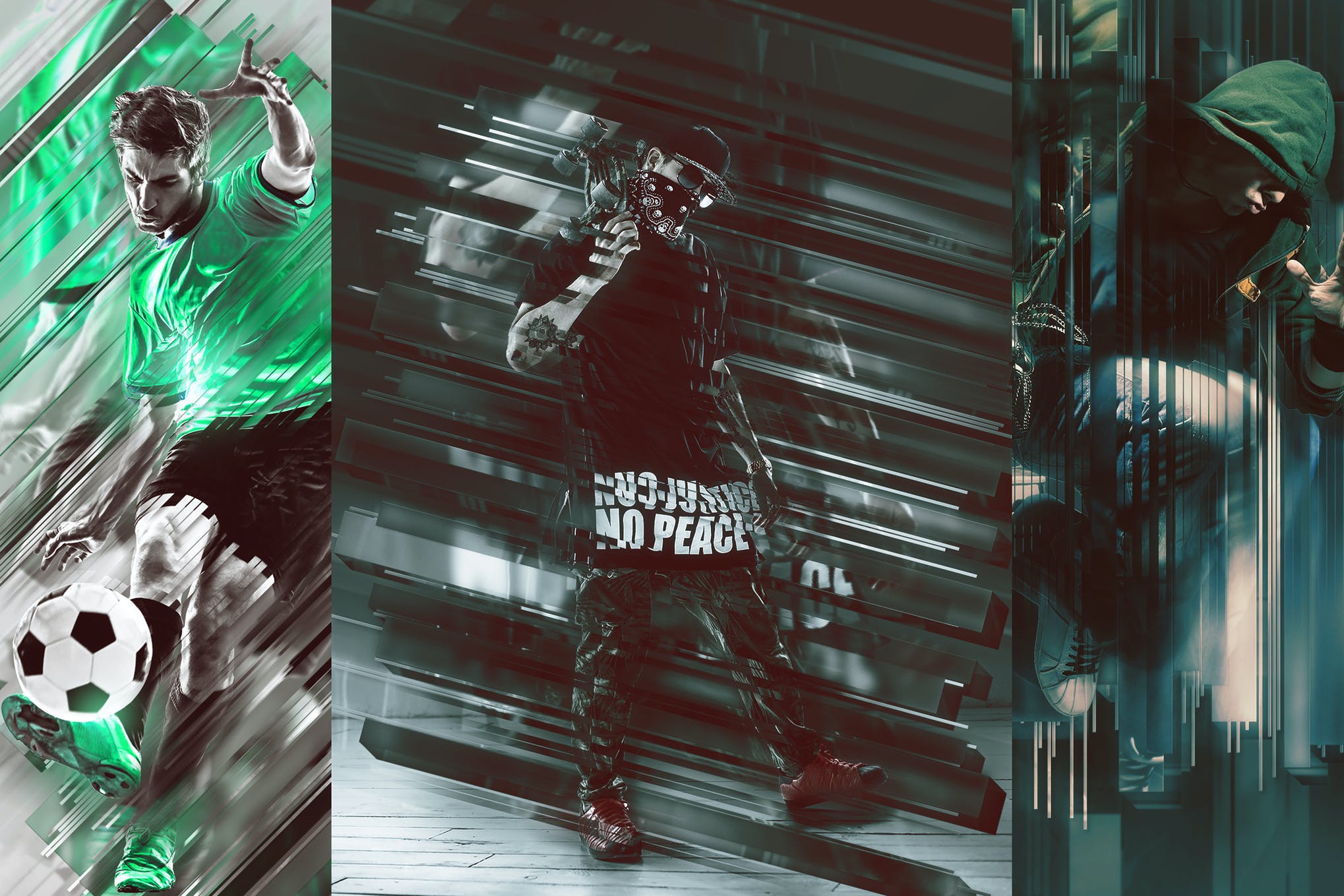 If you're wanting to create a reflection in Photoshop with a more unique style, then perhaps Divide is what you're looking for. The action combines a glitch overlay with a glass aesthetic and mixes in a range of reflection styles for you to choose from. A great option for a wide range of creative applications!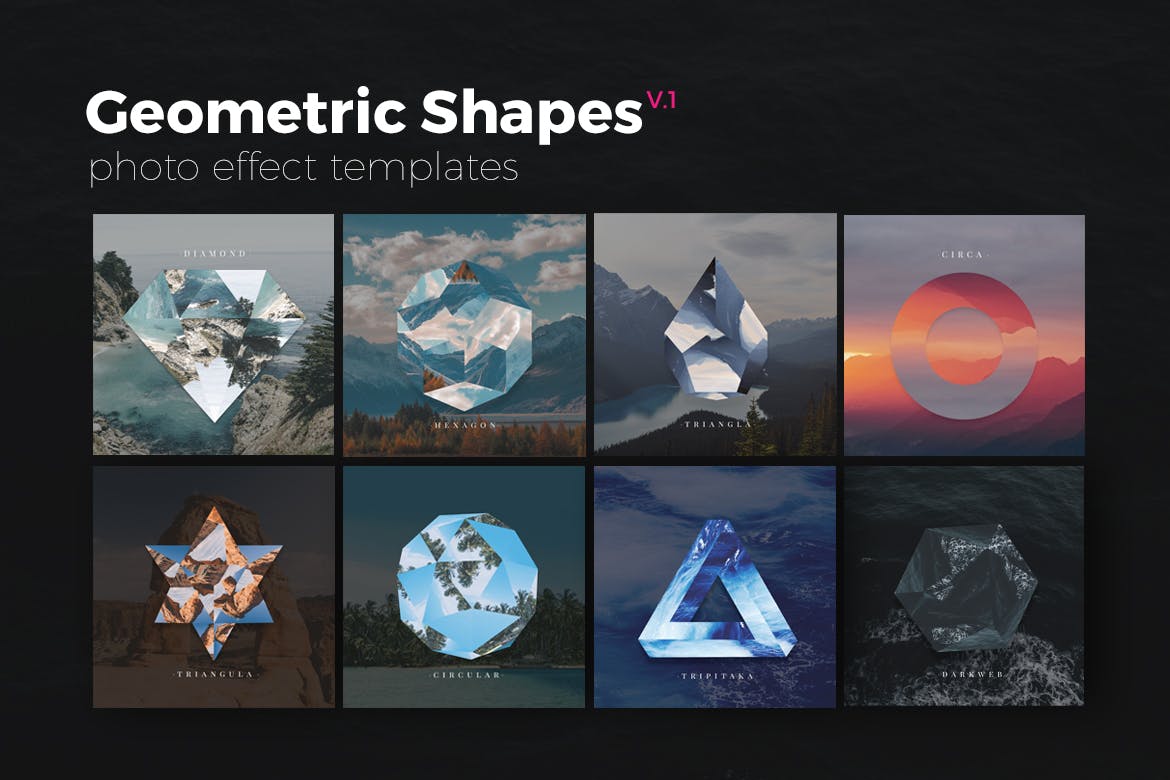 Create amazing reflection styles on your Photoshop canvas with this collection of Geometric Shapes photo templates. It's a great resource for people interested in emulating a 2D reflective style, as well as pursuing a more surrealist vibe to their work. Inside you'll find ten templates, shapes, and much more!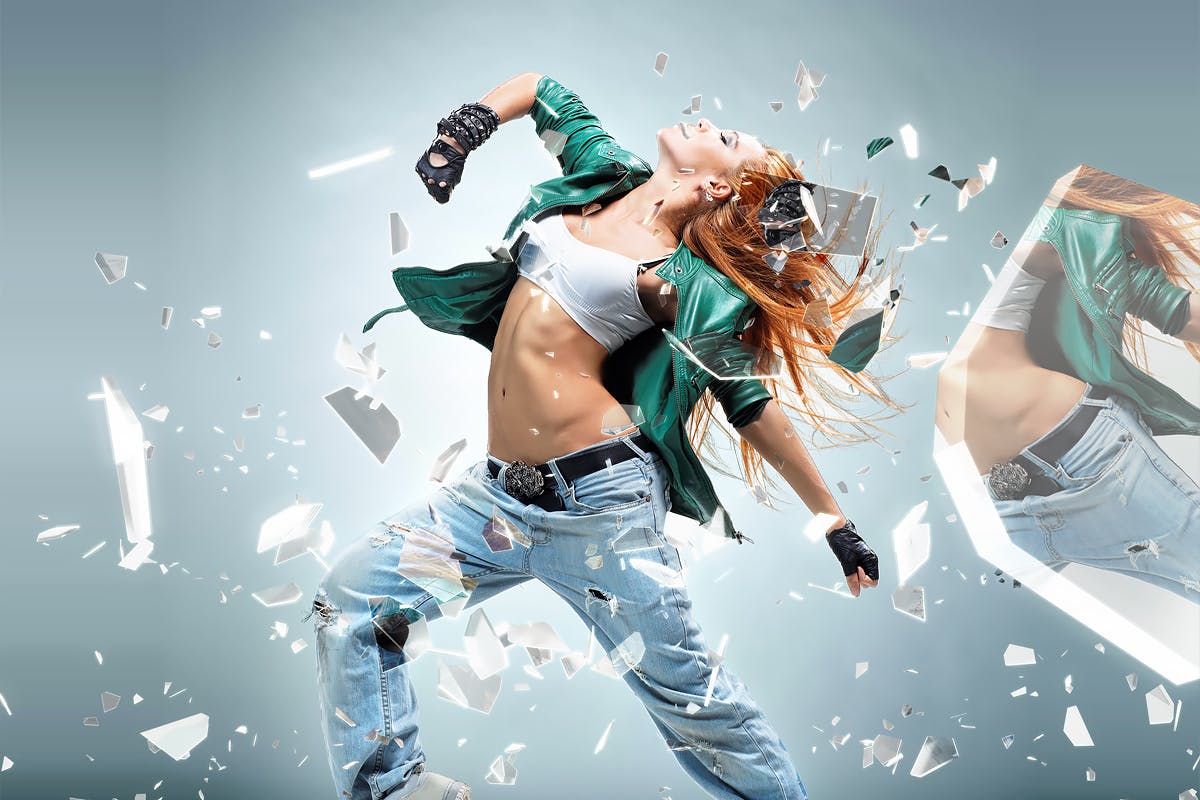 Bring a classic shattered glass style to your pictures with this Photoshop action providing a simple way to emulate a glass reflection in your work. This action provides you with a range of pre-set options, as well as extensive customization to keep you busy for hours.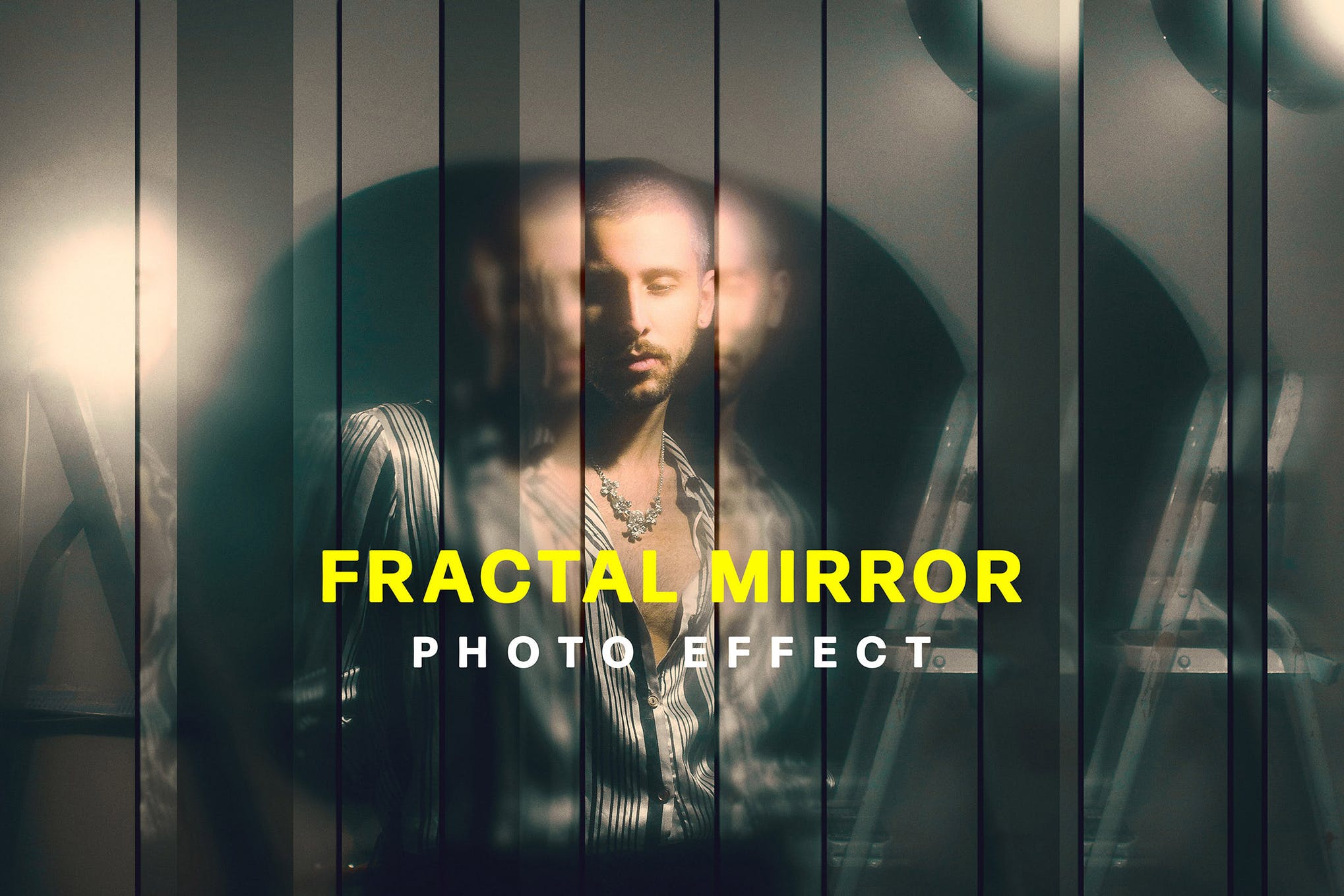 Add a splash of artistic style to your visual project with the Strip Fractal mirror photo effect. It's a great tool to bring out that Photoshop mirror reflection style, and meld it into a canvas aesthetic that is hard to pass up. This action provides a range of editable layer options, as well as much more!
It's hard to walk past the Seizure Photoshop action and not have your attention grabbed. This Photoshop addon employs a mixture of surreal styles, and simple shattered glass layers, to create an absolutely impressive visual style. With this action, you can transform any picture into an eye-catching work of art.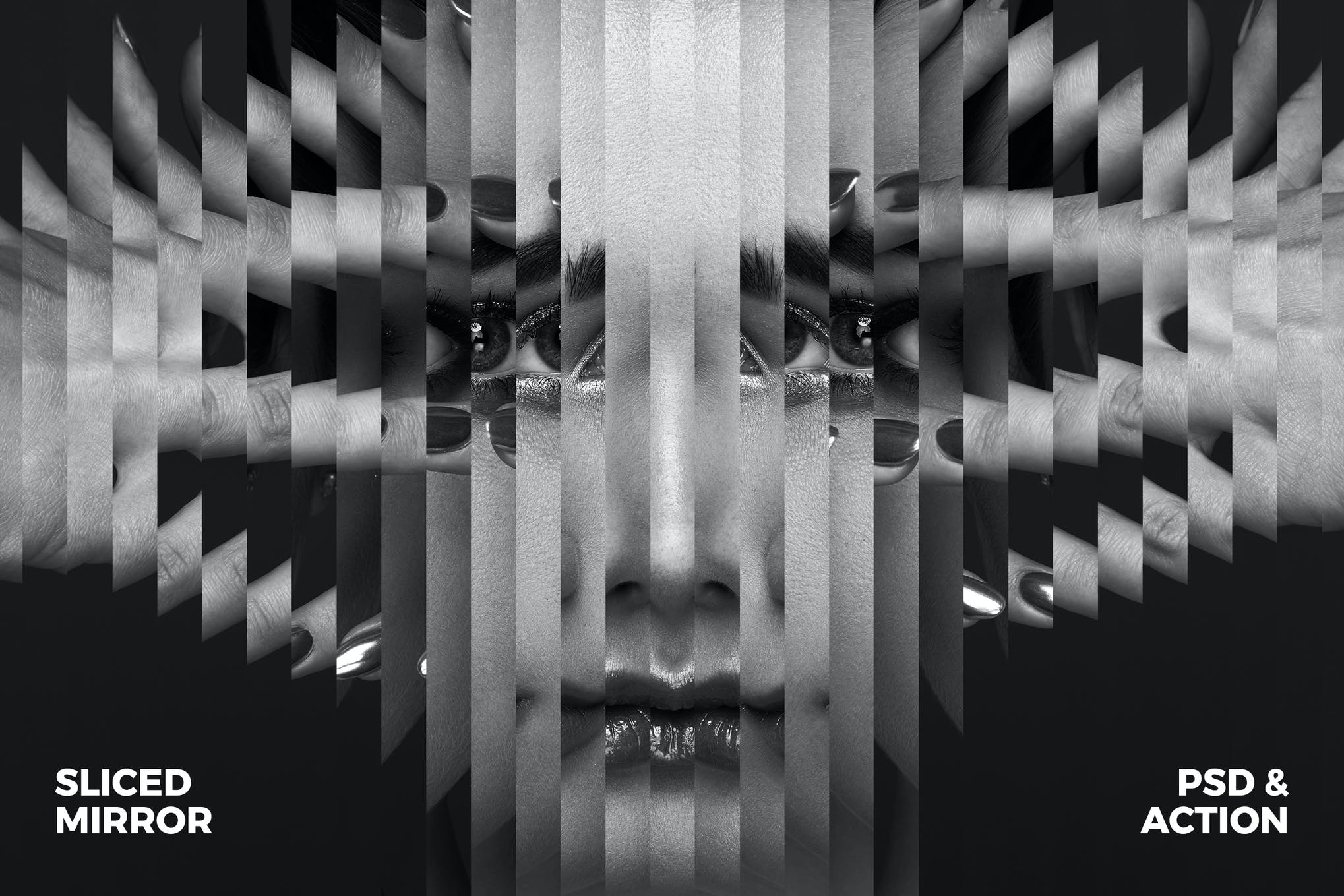 The Sliced Mirror Photoshop action is a simple, yet effective, layering style for your images. It enables you to emulate the look and feel of looking through sliced mirrored glass. Inside you'll find a range of layering, customization, and effect designs to choose from as well as both color and monochrome options. An outstanding Photoshop mirror reflection addon!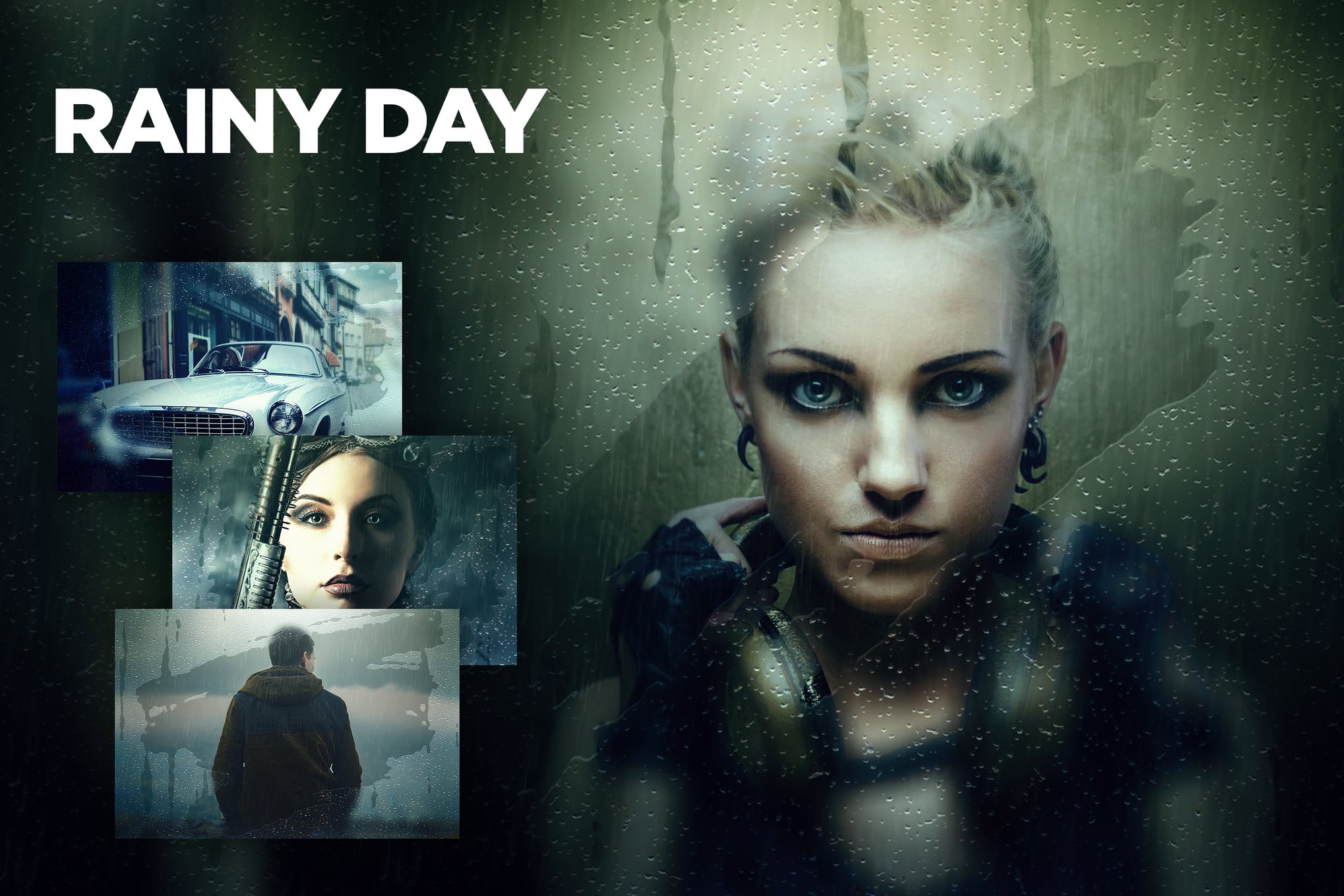 Bring a touch of the rainy-day vibes to your visual design work with this Photoshop action that allows you to place a sheet of glass in front of any picture, and make it appear as if the picture itself is emerging from behind fogged and blurred glass. A great Photoshop water reflection effect you should consider using for your next rain-themed project!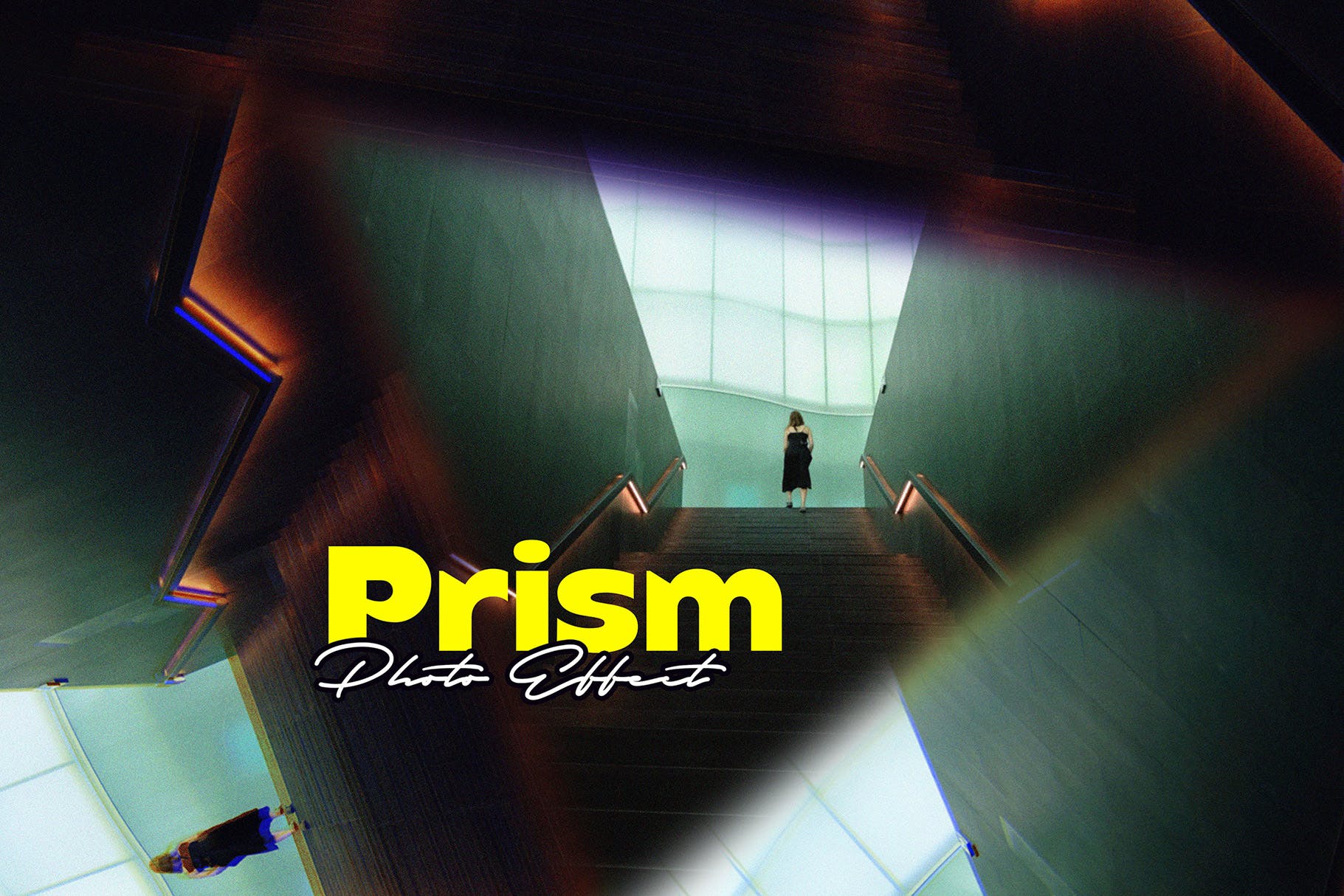 Sometimes just sometimes, breaking a mirror is not a bad idea, and you'll understand that yourself by allowing the Triangle Prism photo effect to take care of your pictures. We wholeheartedly recommend you check out this Photoshop mirror reflection effect pronto, and create stunning artworks.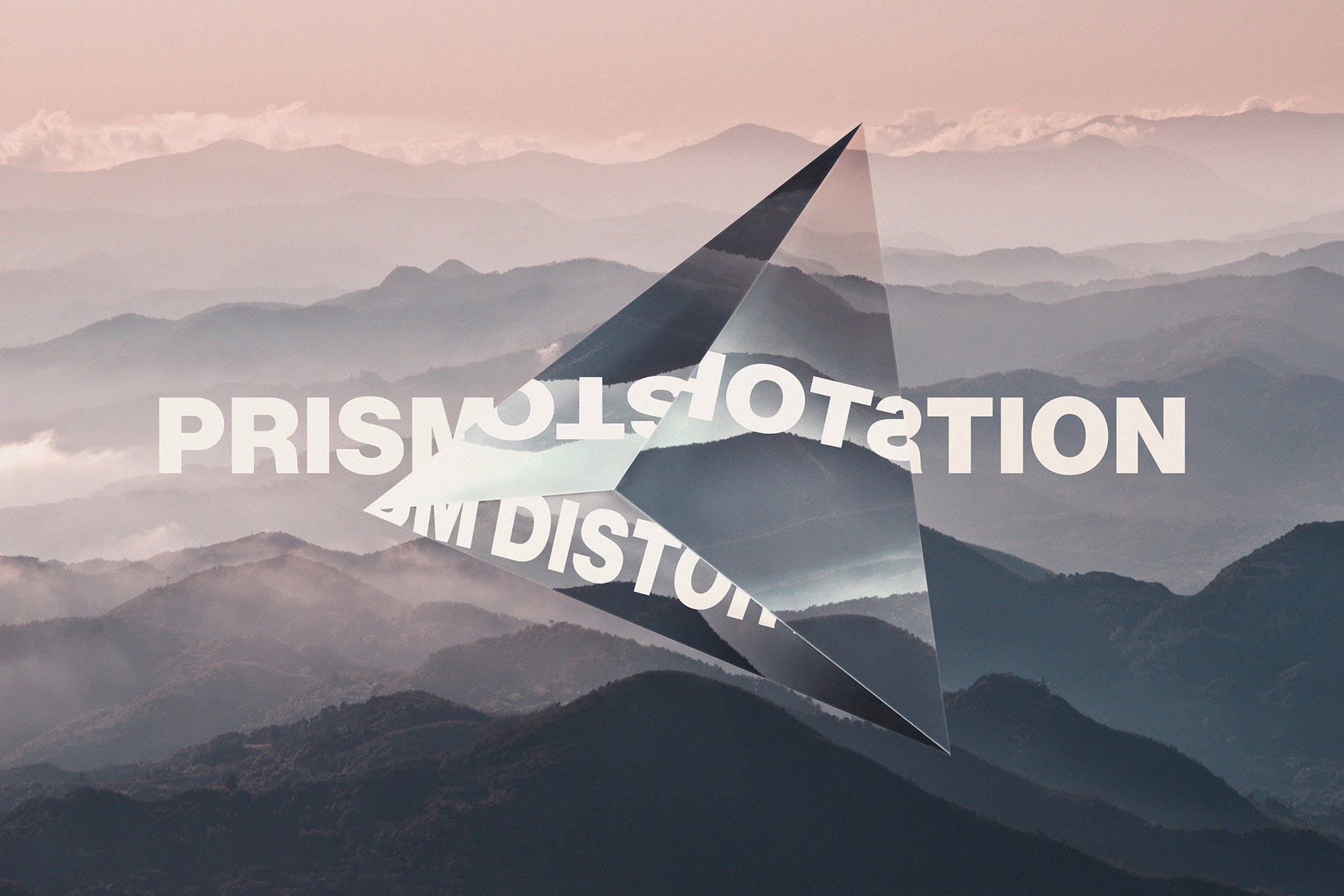 Make every digital canvas a surrealist dream with the Prism Lens distortion photo effect. A much more unique take on traditional reflection designs, this action allows you to transform any picture through the scope of a prism. Whilst a more specific resource, it will be exactly what some of you are looking for.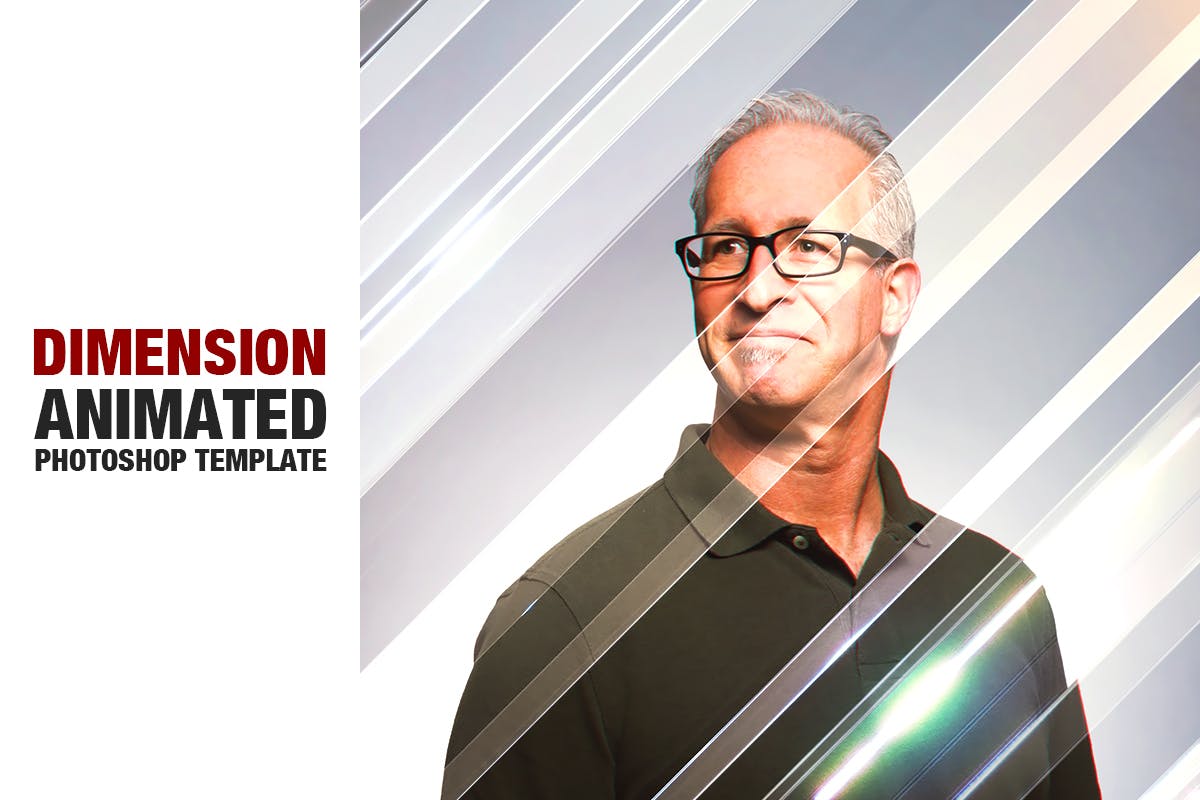 The Dimension Animated Photoshop Template is a simple, yet captivating overlay effect that can be used in a myriad of ways. It pains over a range of reflective panels over your picture and creates a truly eye-catching effect.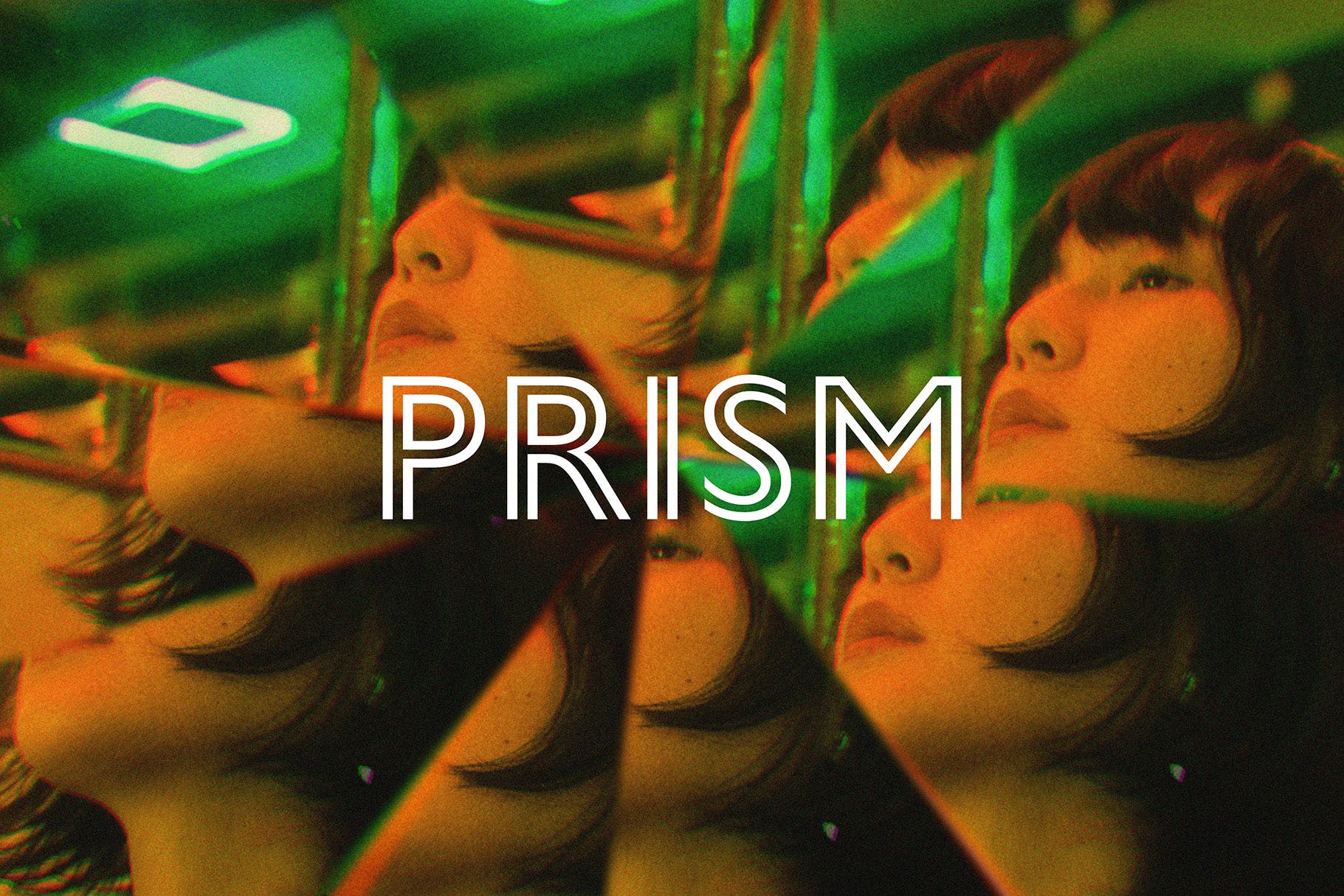 Apply the magical Prism Kaleidoscope effect to your pictures and amaze your friends, clients, and social media followers. We wholeheartedly recommend you check out this awesome Photoshop reflection effect pronto, and urge you to use it in your next project.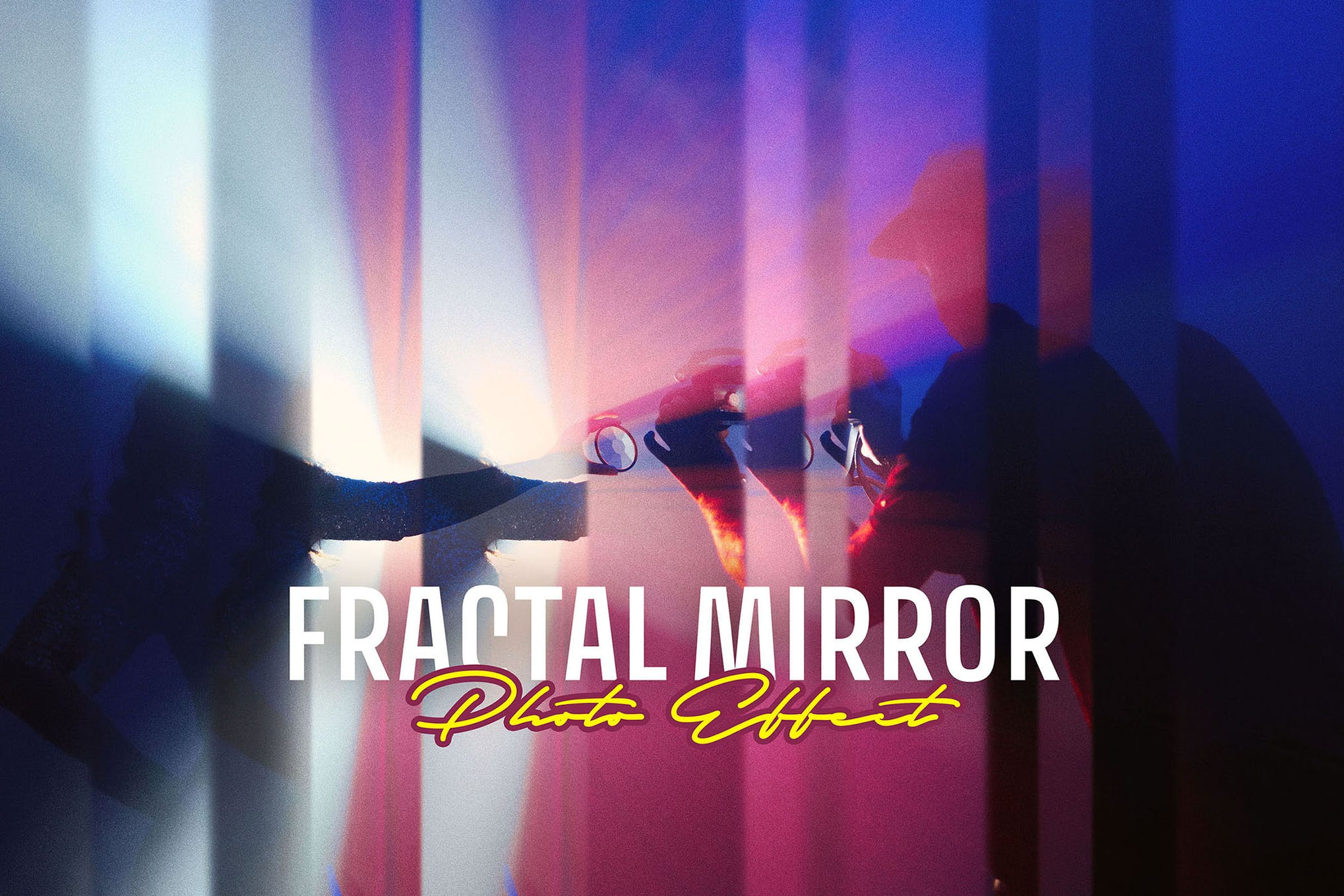 Bring a touch of fractal beauty to your visual design piece with the Fractal Mirror Photoshop Effect. This effect can quickly transform a simple picture into a beautifully tailored artistic aesthetic with a few simple clicks.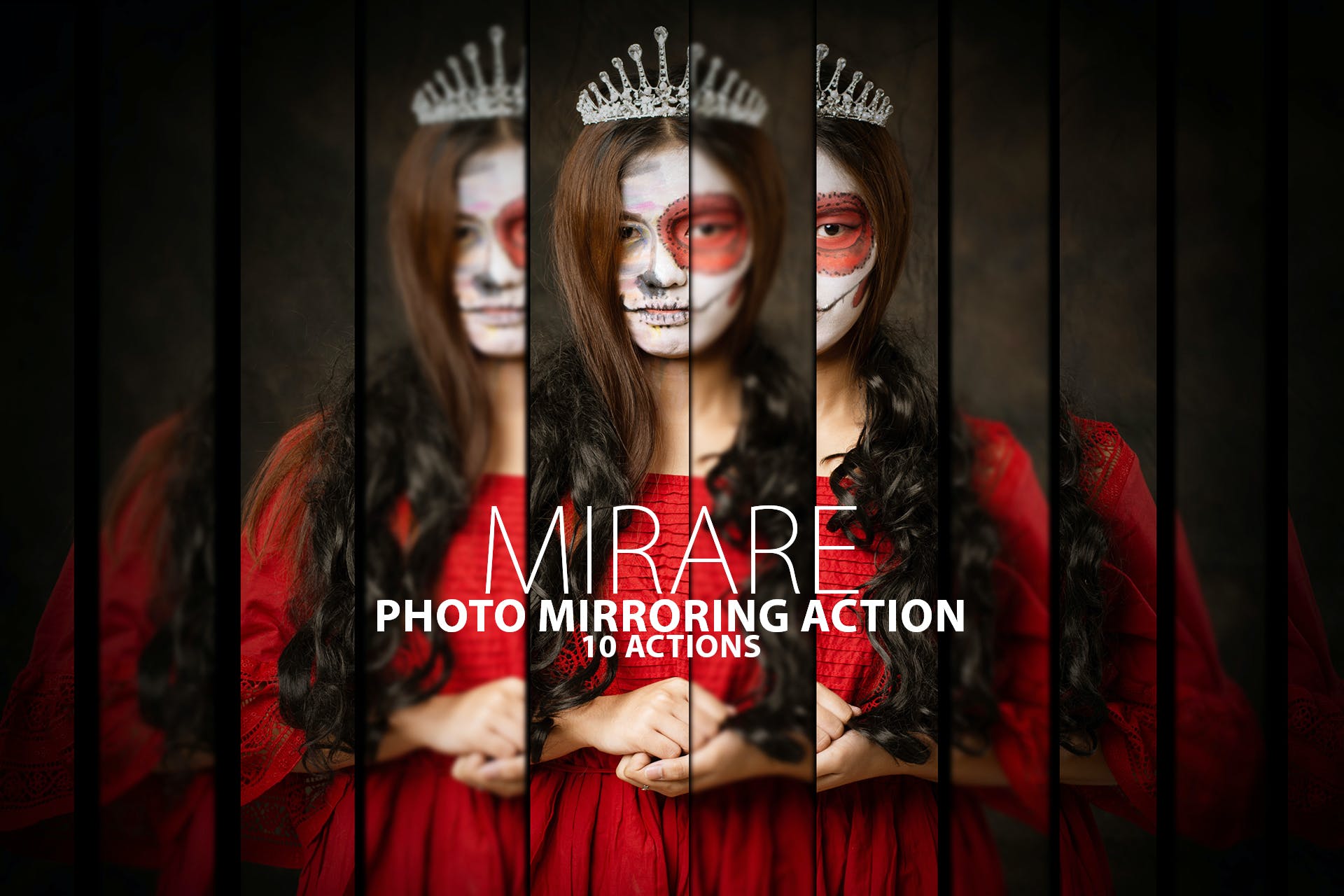 Create an amazing mirrored effect with any picture using the Mirare Photoshop mirror reflection action. It's an extensive and highly customizable effect that leaves your pictures appearing as if they are cut between multiple mirrors.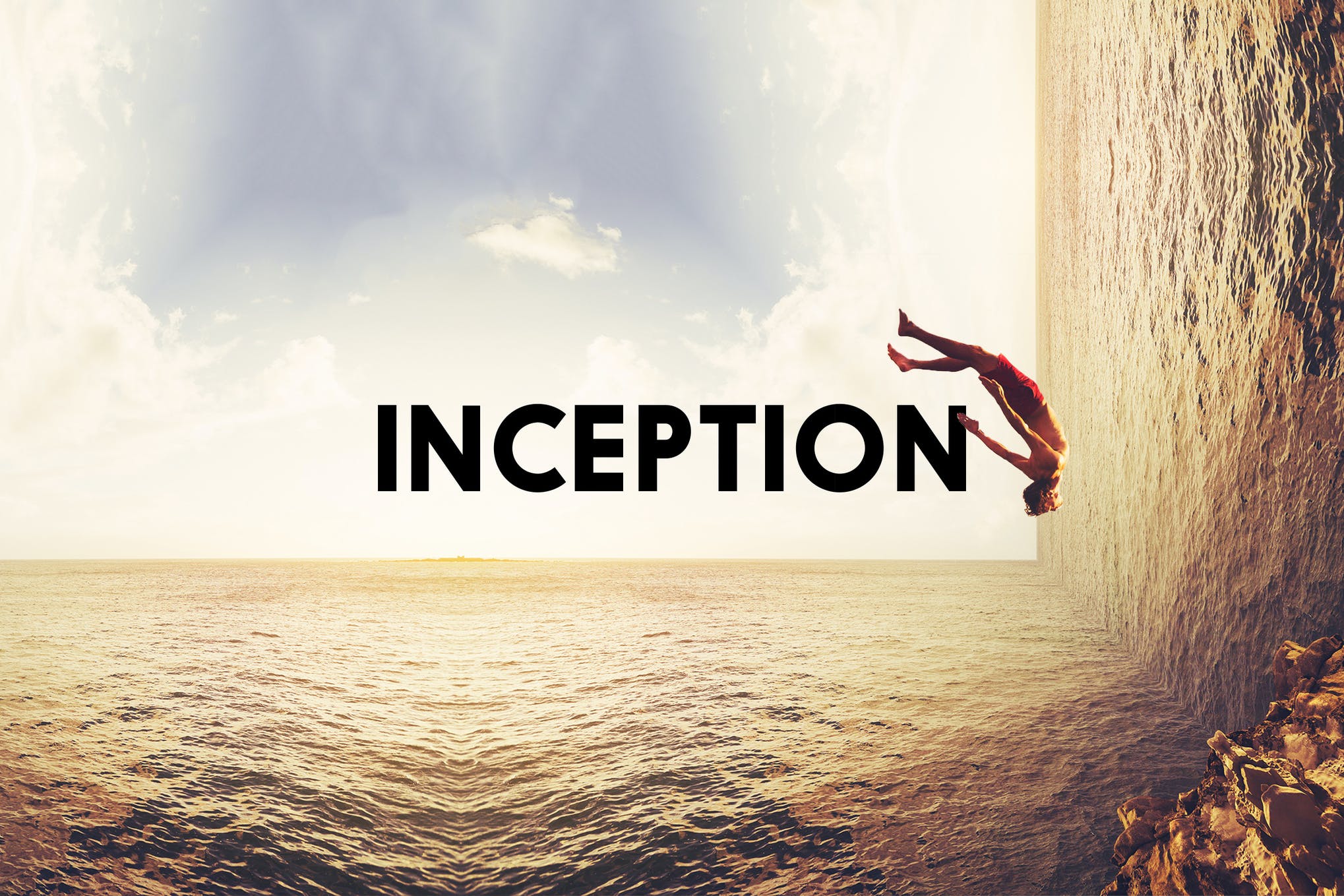 Inception is a more unique addition to this list, providing Photoshop users with a method of emulating the surreal style of the Inception movie. Inside you'll find ten different options to choose from. You can use these action sets to edit your photos into captivating artistic designs.
Free Photoshop Reflection Effects
You don't have to spend any money to get your hands on some great Photoshop water, mirror, or glass reflection effects. Let's provide you with some free options to help you answer that nagging question of how to create reflections in Photoshop.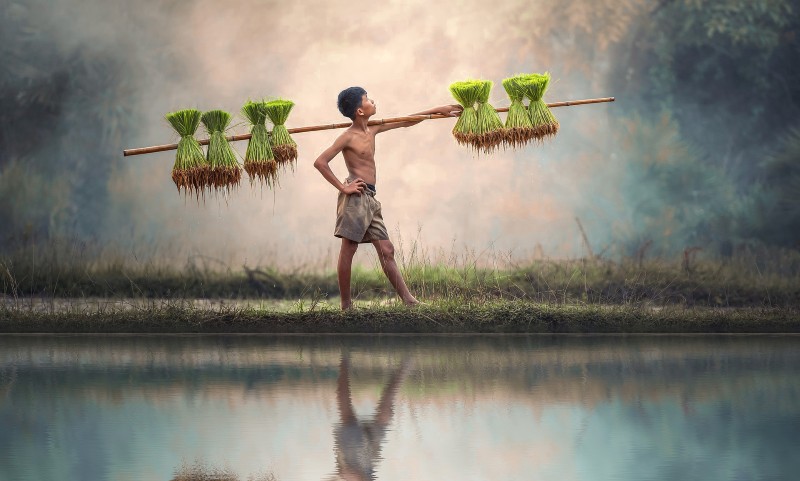 Create amazing water reflections with the Water Reflection Photoshop Action. This minimalist action allows you to craft a mirrored image on any body of water and can help to improve the visual fidelity of your work with a few simple clicks.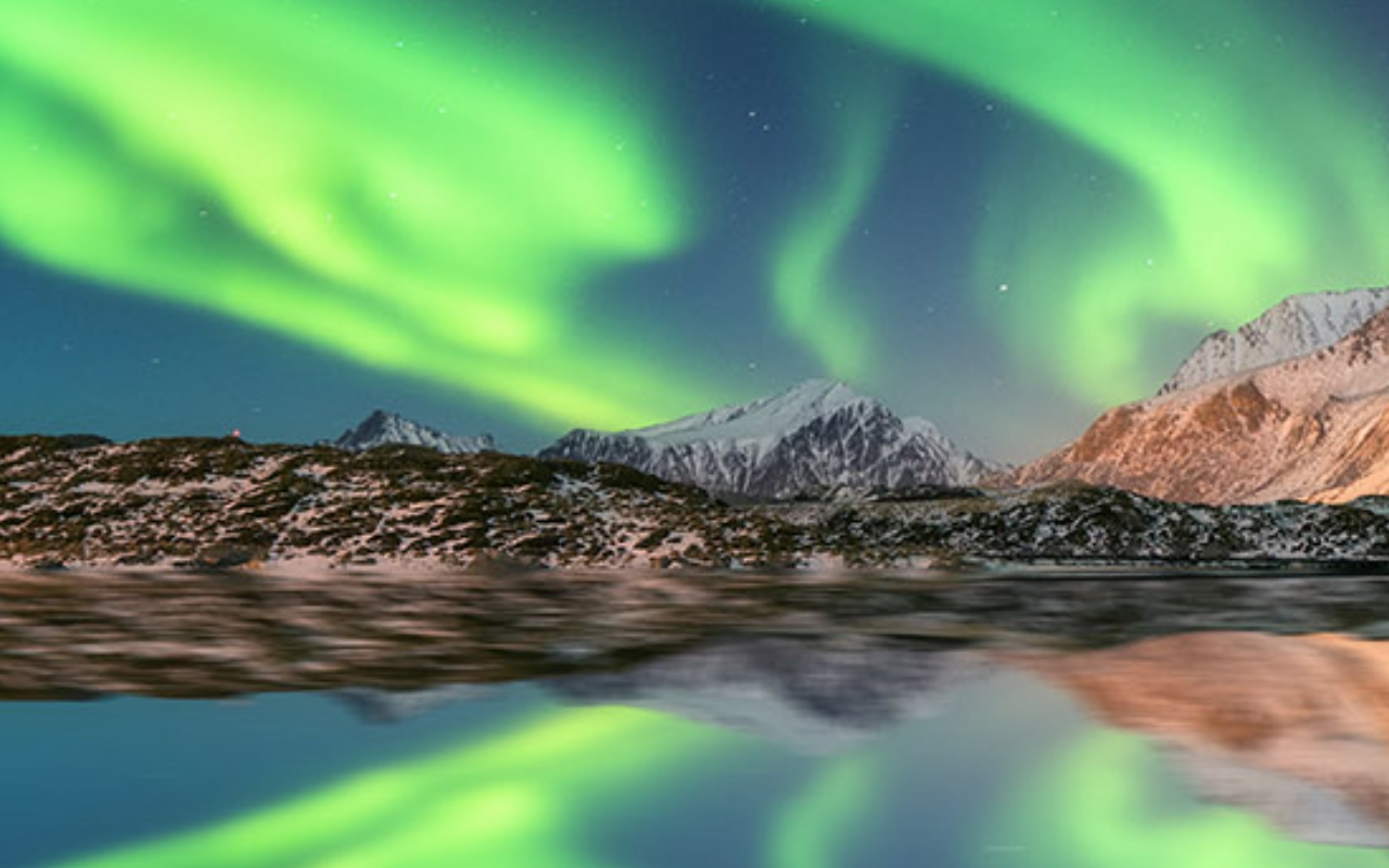 Want to mirror an image, and need a well-designed action to get the job done? Then look no further than this free Photoshop reflection effect. It's a simple, yet effective addon for Photoshop that will make any reflection task a breeze.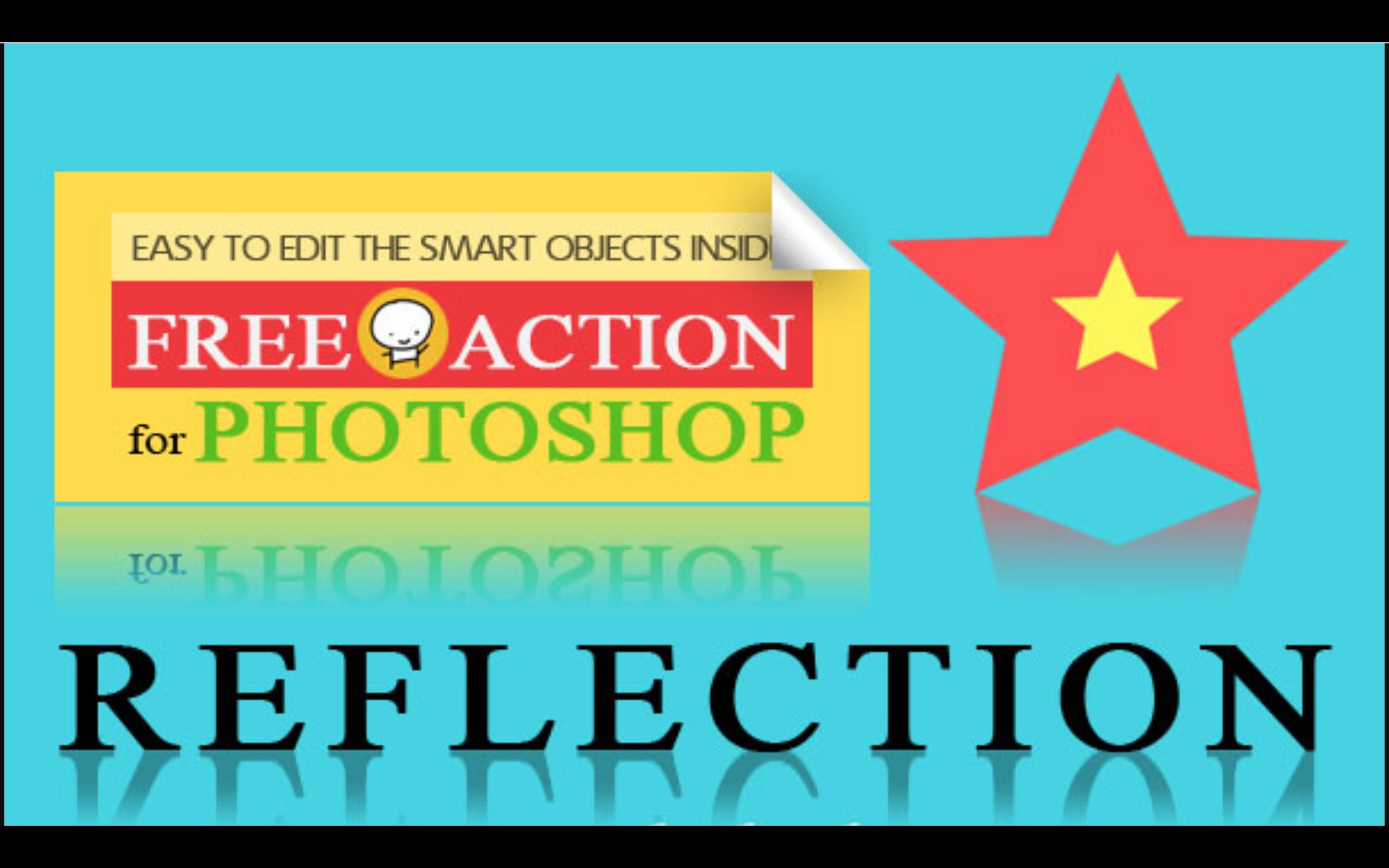 Here we have a Photoshop Action designed to help enhance the text, vector shape, raster, or even multiple layers. The action will apply a complex overlay of reflections on your work, and provide you with a range of customization options that'll keep you busy for hours. With this addon in your toolkit, never again will you have to worry about how to create a reflection in Photoshop.
Create Reflection In Photoshop with These Resources Today!
It's never easy to get your visual design completely perfect, but that doesn't mean finding great Photoshop mirror, water, and glass reflection resources has to be a struggle as well. With these resources at your back, you're ready to create amazing visual design works with ease!