Our 5th birthday and presents for you
Today we are celebrating 5th birthday of Theme Junkie. It's been five successful years of many achievements. We reached our target of 14,000 premium users and 45 themes. All these was not possible without help of our customers. So, we decided to give something back.
Here are the presents from Theme Junkie:
1. A free theme
2. 50% off our standard membership (as well as 50% off lifetime membership)
3. Contest: win 5 free standard memberships
How to get the free theme: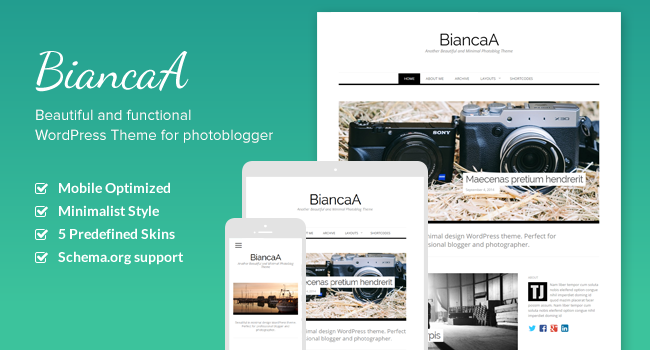 BiancaA is a clean and beautiful theme for photobloggers. It's a responsive theme and optimized for mobile. You will be able to download the free BiancaA theme here and check demo here.
How to get 50% off:
At first you have to select the theme and then use the coupon during checkout.
1. Use coupon 5YEARS to get 50% off on standard membership, valid till Sep 30, 2014.
2. Use coupon LIFETIME to get 50% off on lifetime membership, valid till Sep 30, 2014.
How to participate and win free membership:
1. Follow @theme_junkie on Twitter (optional)
2. Tweet the following message:
Theme Junkie is now 5 years old! Get ALL their 45 #WordPress premium themes for ONLY $49! @theme_junkie
3. And then paste & comment your tweet URL in this post (you can get the tweet url by clicking on the date/time stamp of your tweet on Twitter.com)
4. This contest ends on Sep 30, 2014.
Winners: Ashmita Dobariya, Azteca host, Albert Thomas, Hà Anh Tuấn, Deshpal Gore
Looking for WordPress hosting? We use Kinsta. They offer world-class WordPress hosting, built to keep your website fast, secure, and always online.