Top 10 Most Successful WordPress Authors of All Time
How does making $40 million dollars selling WordPress themes sound to you? Sounds like a dream, doesn't it? Well, believe it or not, there are WordPress authors who earn even more than that selling nothing but WordPress themes and plugins.
In this article, we shine a spotlight on some of the best-selling and most successful WordPress authors who have been making millions of dollars online.
With WordPress being responsible for over 39% of the websites on the Internet, it's now a million-dollar platform for creators to make money from their craft.
If you're thinking about starting a career in WordPress, hopefully, these creators will inspire you to start your journey as a WordPress developer. In fact, most of these WordPress authors started out as solopreneurs.
Get everything you need to build your next website with one simple subscription. From $16 per month, get unlimited access to nearly 2 million WordPress themes, web templates, fonts, graphics, and photos.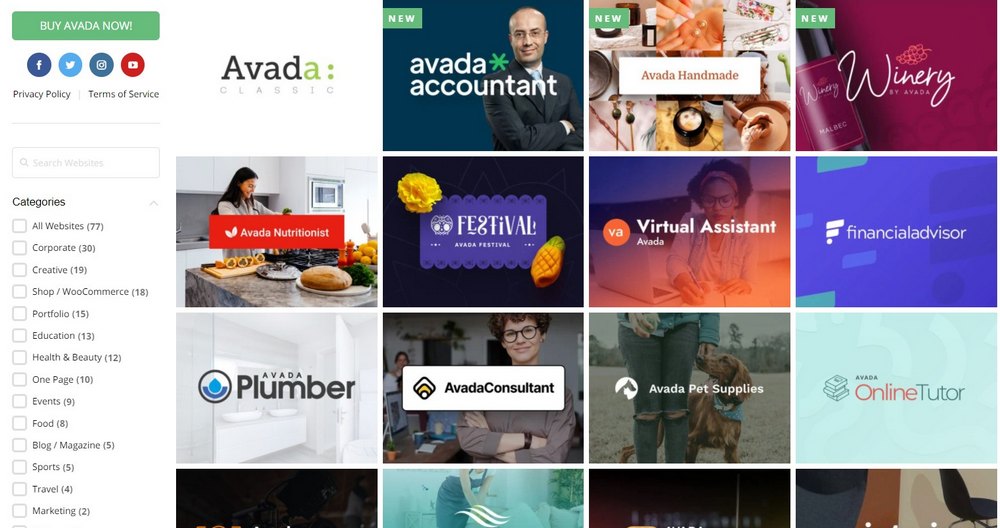 ThemeFusion is the top-selling WordPress author on ThemeForest. They are known for developing the popular Avada WordPress theme, otherwise known as the "swiss army knife of WordPress themes".
Since launching the theme in 2012, ThemeFusion has sold more than 654,000 copies of the theme. That's almost $40 million in sales.
Luke, the founder of ThemeFusion, shared his success story in the interview. He started his journey just like any other entrepreneur learning the craft on the job as a designer. Starting the company has changed his life forever.
Making over $40 million in sales with just one WordPress theme is quite an achievement.
"When you put the focus on your customers, you gain invaluable information from them about what they want, how they use your product, what they would expect this feature to do – we evolve around our customers and we strive to form long-lasting relationships with them." – Luke, ThemeFusion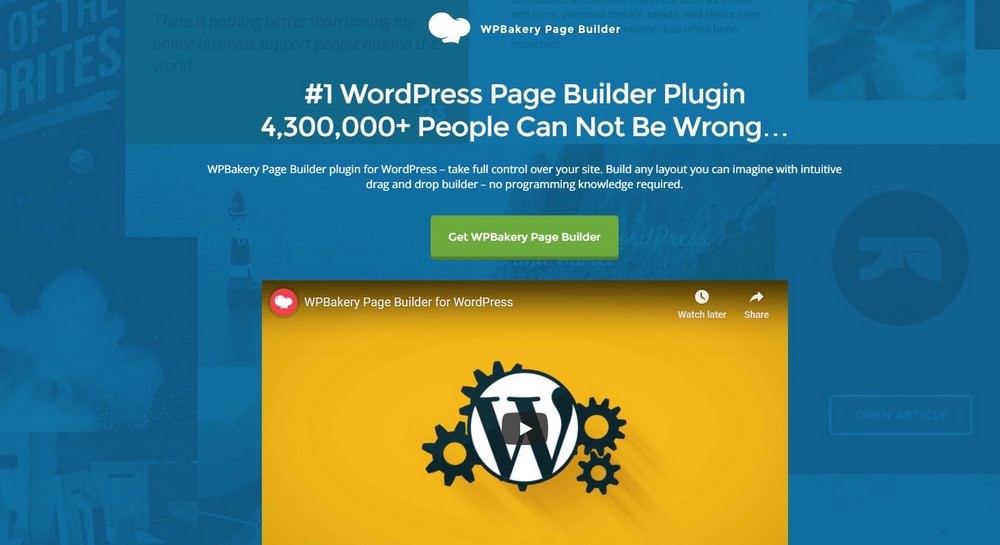 WPBakery page builder, also known as Visual Composer, is one of the most popular page builder plugins available on WordPress. It's also the plugin that made WPBakery into a million-dollar company.
With a total of over 423,000 sales, Visual Composer plugin being responsible for more than 390,000 of those sales, WPBakery has made approximately $25 million in sales.
Visual Composer is the plugin that started a new trend in WordPress theme design. Allowing users to easily customize themes and create unique page designs using a code-free drag and drop editor. Even theme developers started using the plugin to build and sell their own themes. That's what made WPBakery such an iconic WordPress author.
In an interview, the founder of WPBakery, Michael explained that he's not even a programmer. He's been working as a freelance designer since he was 16-years-old. He just had a brilliant idea and took the initiative to build it with the right people.
"Do not be afraid to make mistakes. Look around, and try different things and approaches to find the niche which suits best for you. Even if it looks small, it can still grow into something big, just like it happened to us." – Michael, WPBakery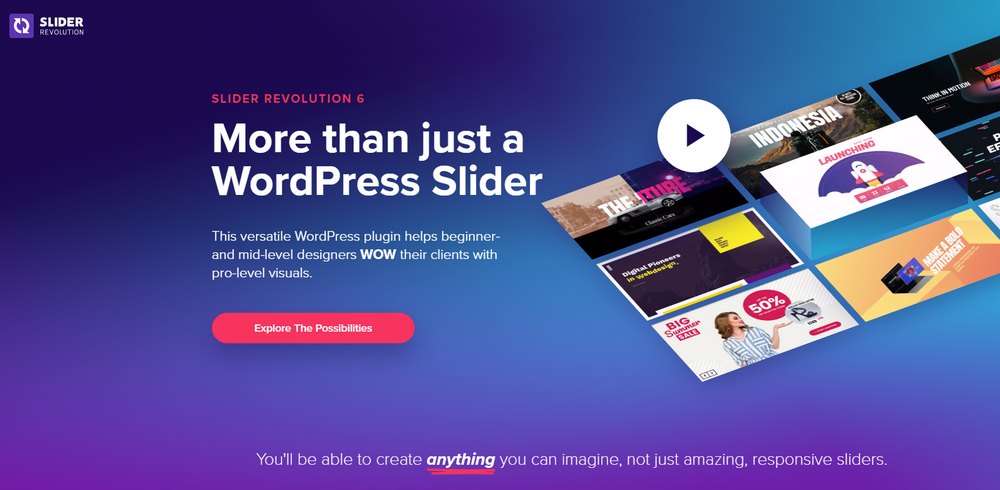 If you've ever used a WordPress theme with a slider, then you should be familiar with ThemePunch's work. This WordPress author is well-known for its Slider Revolution WordPress plugin.
Slider Revolution plugin has sold over 414,000 copies on CodeCanyon. That equals over $24 million in sales. ThemePunch has more than 514,000 in sales in total selling Slider Revolution and 3 other plugins.
Just like most other startup stories, ThemePunch's journey also began as a friendly chat between three friends, Krisztian, Dirk, and Moritz at a pub. In an interview, the developers revealed that they started the company as a way to earn a small additional income. It's now their main income source.
"Listen to your customers! Designing a perfect product from your point-of-view doesn't necessarily mean it's fit for everyday situations that some buyers use it in." – ThemePunch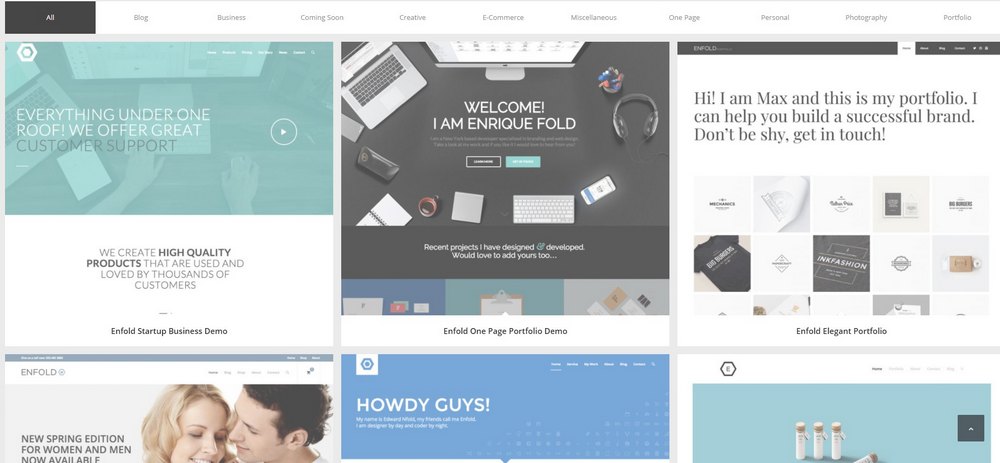 Kriesi was the first WordPress author to generate $1 million worth of sales on ThemeForest. Since then, the developer has made over $17 million in sales. The popular multi-purpose WordPress theme, Enfold is responsible for Kriesi's success.
Christian, the founder of Kriesi was one of the first authors to join ThemeForest. He started developing themes while working a 9 to 5 job. He was simply turning the designs rejected by clients into a theme.
"With every new release I was able to learn something new, about my code, about the underlying technology, about the people that buy my stuff and also why they buy my stuff. I basically iterated to success." – Christian, Kriesi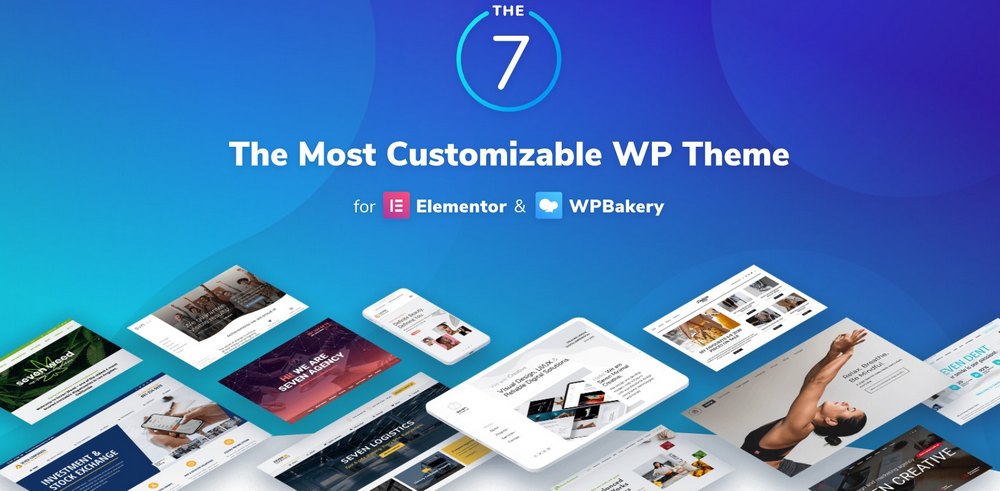 What started out as a small local web design agency in Kiev, Ukraine turned into one of the most profitable WordPress authors on ThemeForest. Dream-Theme consists of a small team of passionate developers and they turned their love of developing websites into a full-time job of designing themes.
Dream-Theme's most successful WordPress theme, The7 has sold over 216,000 copies and they have over 247,000 total sales with 15 different themes.
"When you do something long enough, you want to make your job—properly. It's not always possible when your client tells you what to do. So the solution was simple: Find a place where we can sell stuff that we think is right." – Dream-Theme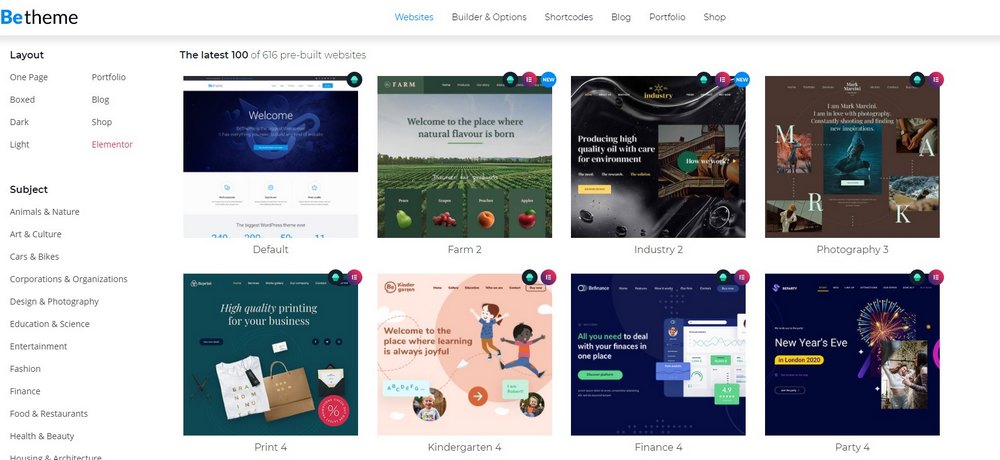 If you've been to the WordPress themes section of ThemeForest, then you must have seen the Be theme popup in your searches. It's been one of the best-selling themes in the marketplace for many years.
MuffinGroup is the developer behind the Be WordPress theme. This WordPress author has generated over 238,000 sales by selling just one theme. That's over $14 million in sales.
MuffinGroup's journey started out just like any other. A group of 4 friends started the company to do what they love and it eventually turned into a multi-million dollar company.
"We only have three important rules: do not copy anyone, maintain high standards, and to always follow our own path. Those are the three most important points we have followed and respected from the very beginning." – MuffinGroup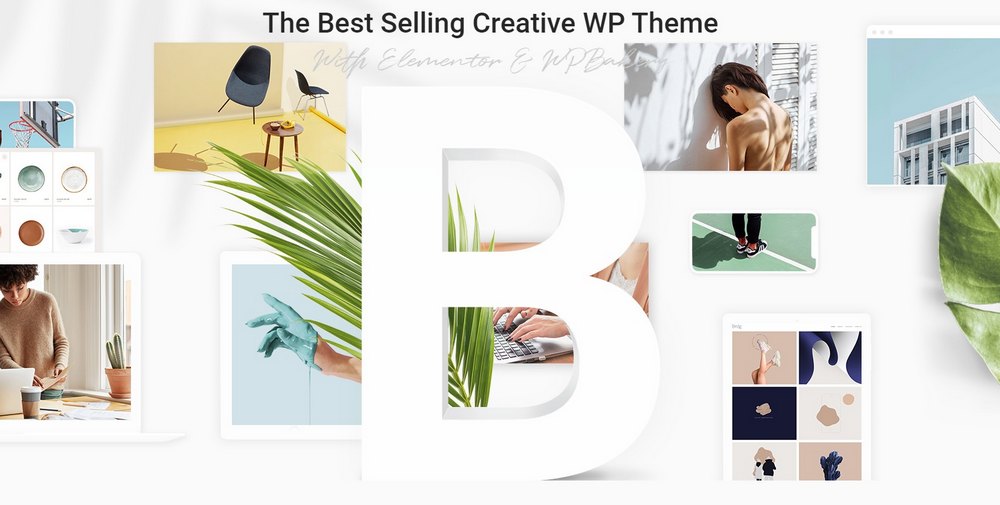 QODE was one of the fastest WordPress authors to generate $1 million worth of sales on ThemeForest. They made it in just one year. Since then the team has generated a total of 184,000 in item sales by releasing 15 different WordPress themes.
Bridge WordPress theme is its most popular item that has over $9 million in sales.
According to an interview, QODE was determined to find their success as a WordPress author and they developed their teams with a proper plan. They did market research and developed themes that users searched for.
"Don't run a race where you have a late start from the beginning. Instead, try to introduce something new, which will make others want to run your race." – QODE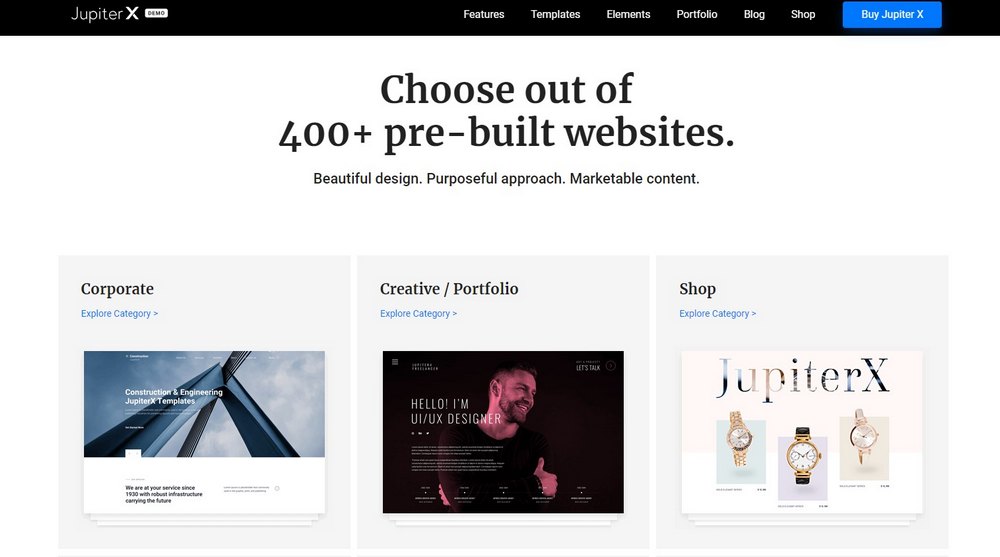 Artbees is well-known for its successful WordPress theme, Jupiter. This multi-purpose theme alone has generated over $8 million in sales.
Artbees is a small team of developers from many different countries. And they sell WordPress themes as well as graphic templates on GraphicRiver.
"Aiming to create a project that exceeds your own expectations would be a great starting point. If the end-product does not surprise you first and the foremost, you will not have much of a chance impressing on a potential customer." – Artbees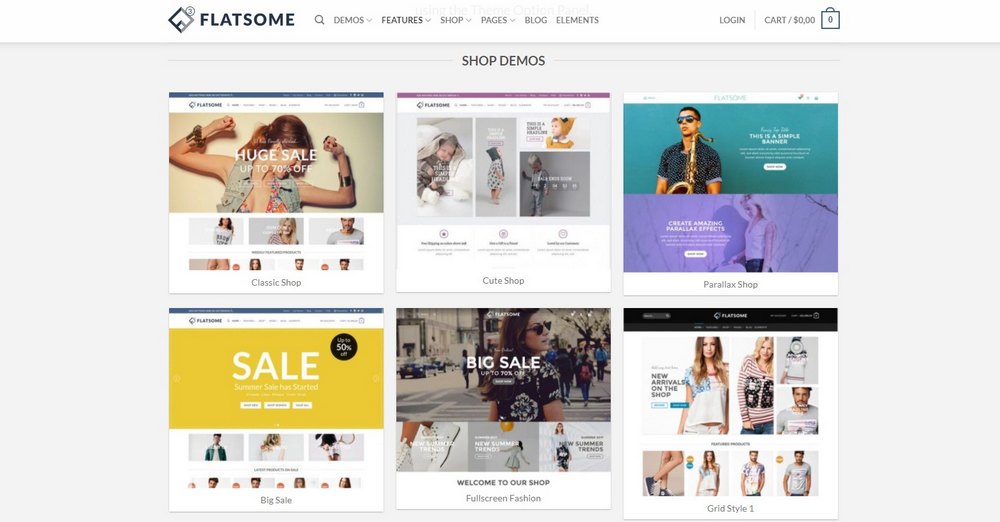 WordPress theme development is a competitive industry. Sometimes, the best way to break into this market is to focus on a niche. That's what UX-Themes did.
UX-Themes found their success with the Flatsome WordPress theme, it's a WooCommerce for building online stores. The theme has generated over 149,000 in item sales, approximately $8 million in sales.
Just as its name suggests, the main focus of UX-Themes is to develop themes that provide the best user experience possible.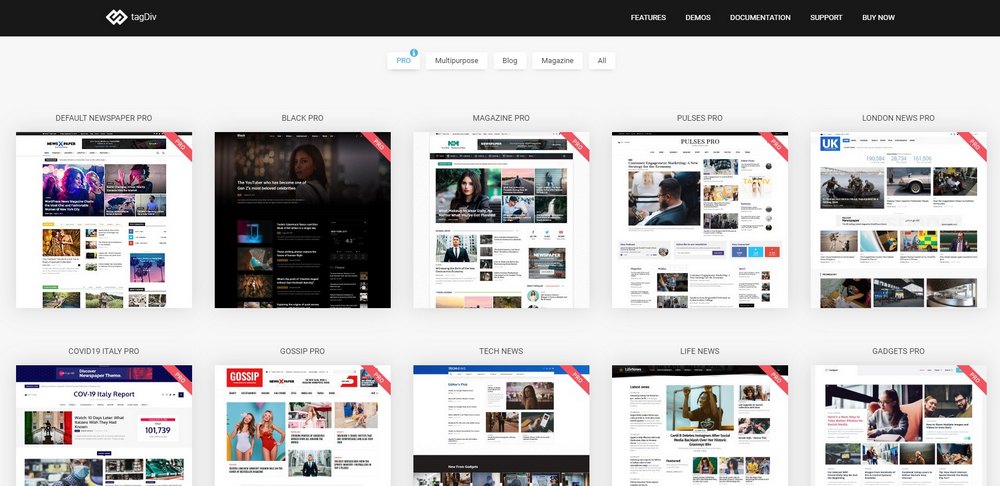 TagDiv is another power-elite WordPress author that found success on ThemeForest by focusing on a niche. With more than 124,000 item sales from just 2 different WordPress themes, tagDiv makes designs specifically for bloggers and news websites.
With over 105,000 item sales and approximately $6 million in sales, Newspaper is the theme that brought tagDiv their success.
The company was founded by two unlikely entrepreneurs, Marius and Radu. In an interview, they reveal how they struggled to keep their company alive for its first year.
"Do not take the easy road, the easy road is always overcrowded! Be sure that in your journey you will find out that the small river that you saw on the map is actually one kilometer wide but if you manage to cross it you will be one of the few who has done it." – Radu, tagDiv
Conclusion
These stories are proof of what you can achieve when you put your mind to doing things that you love and enjoy doing. There are many other successful WordPress authors that we didn't mention in this list. Go follow your passion and, hopefully, we'll be able to add your own name to this list in the future.
Looking for WordPress hosting? We use Kinsta. They offer world-class WordPress hosting, built to keep your website fast, secure, and always online.